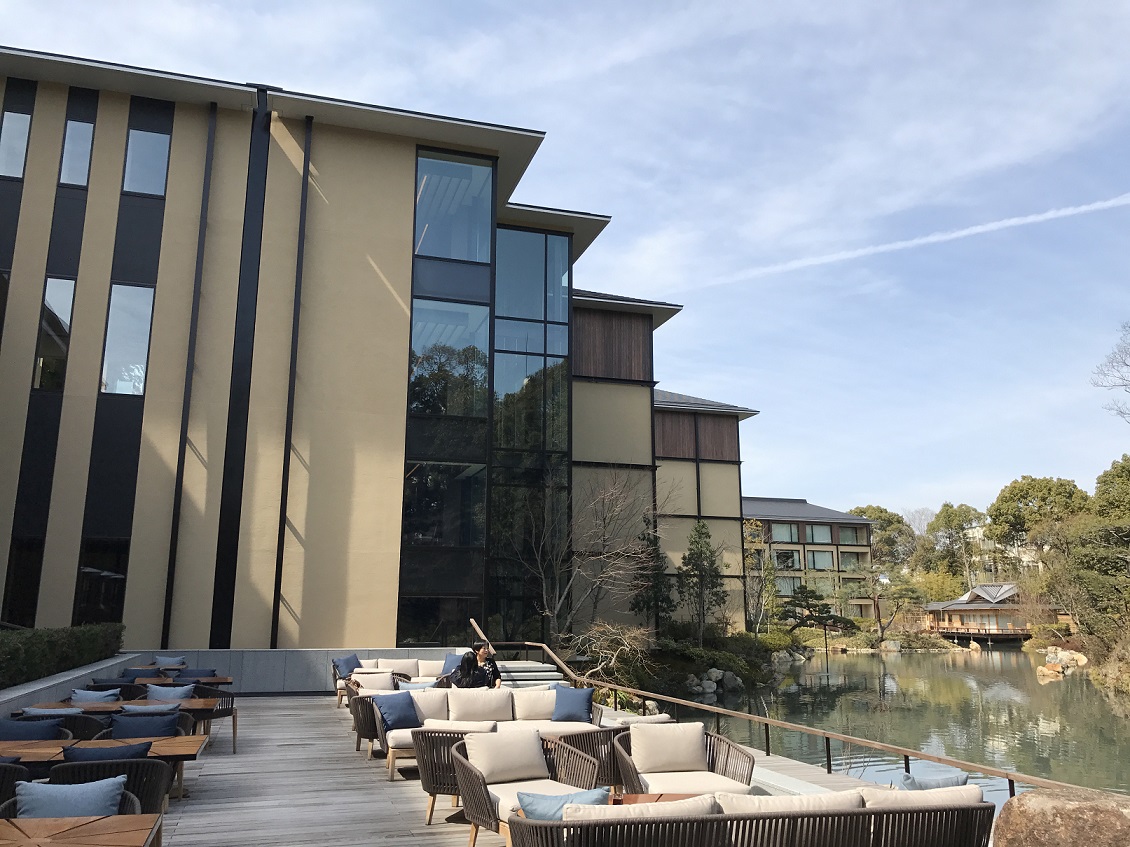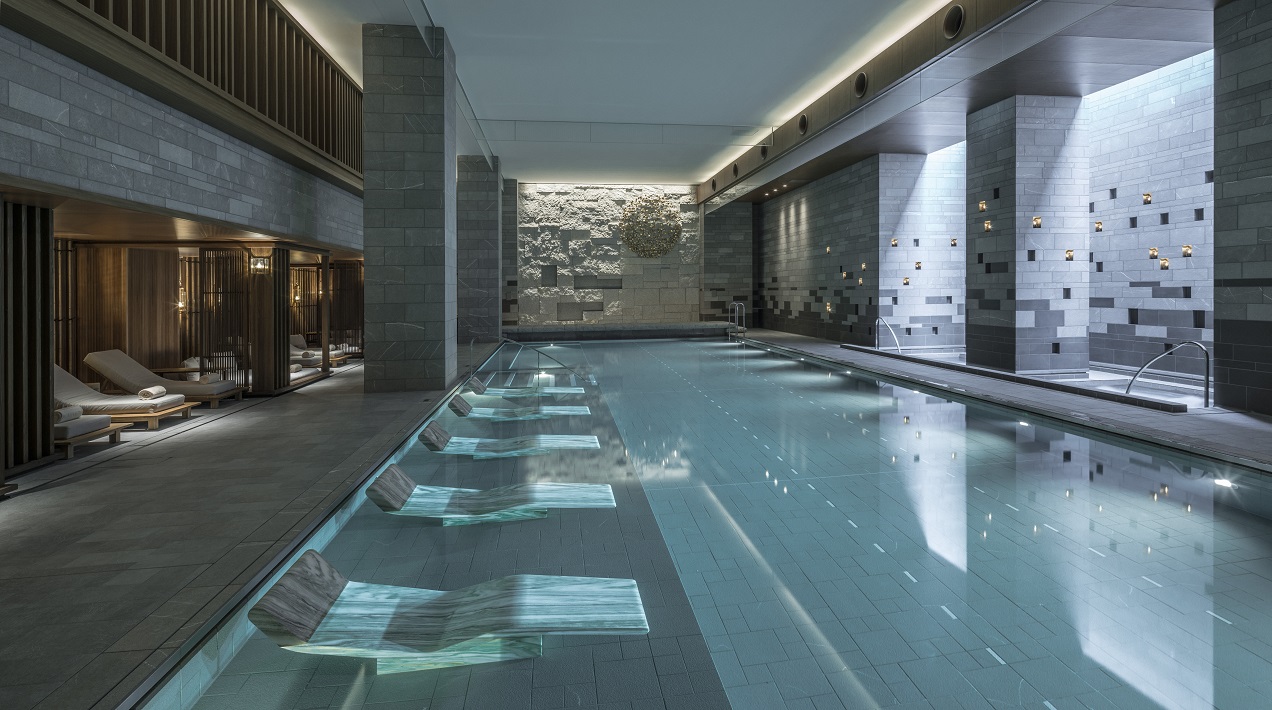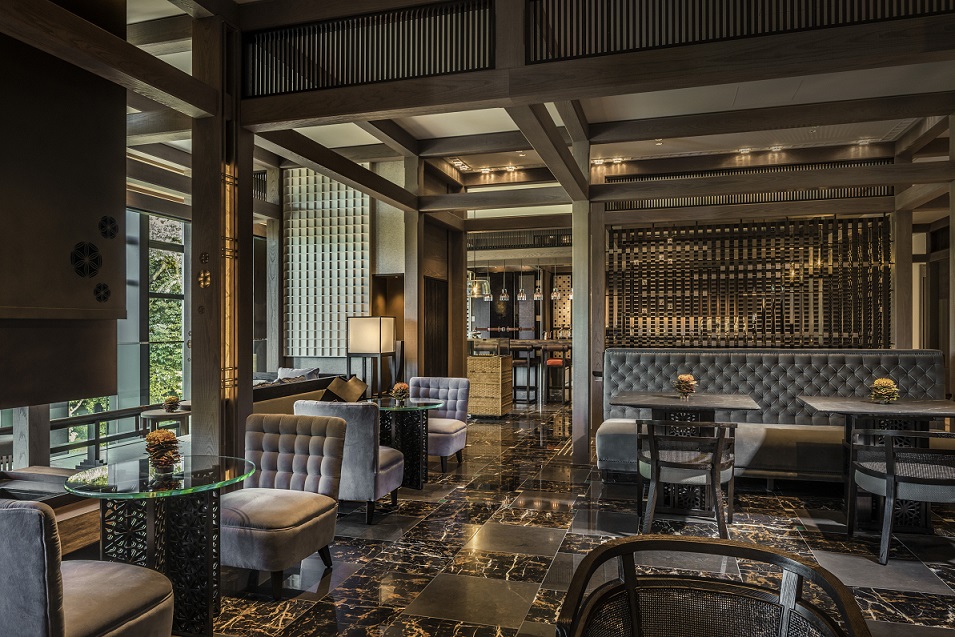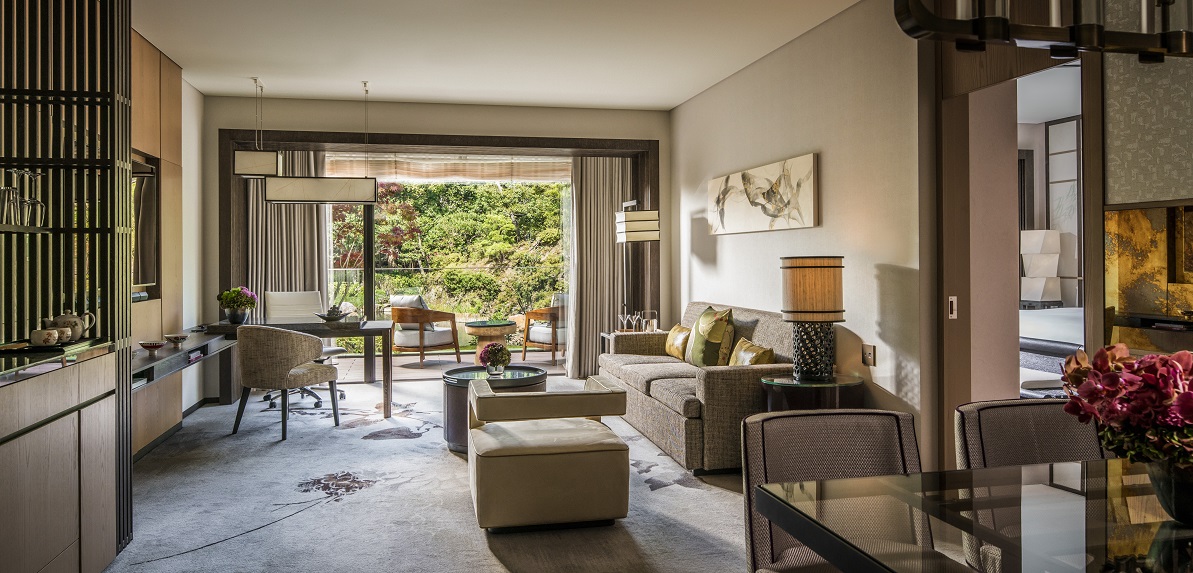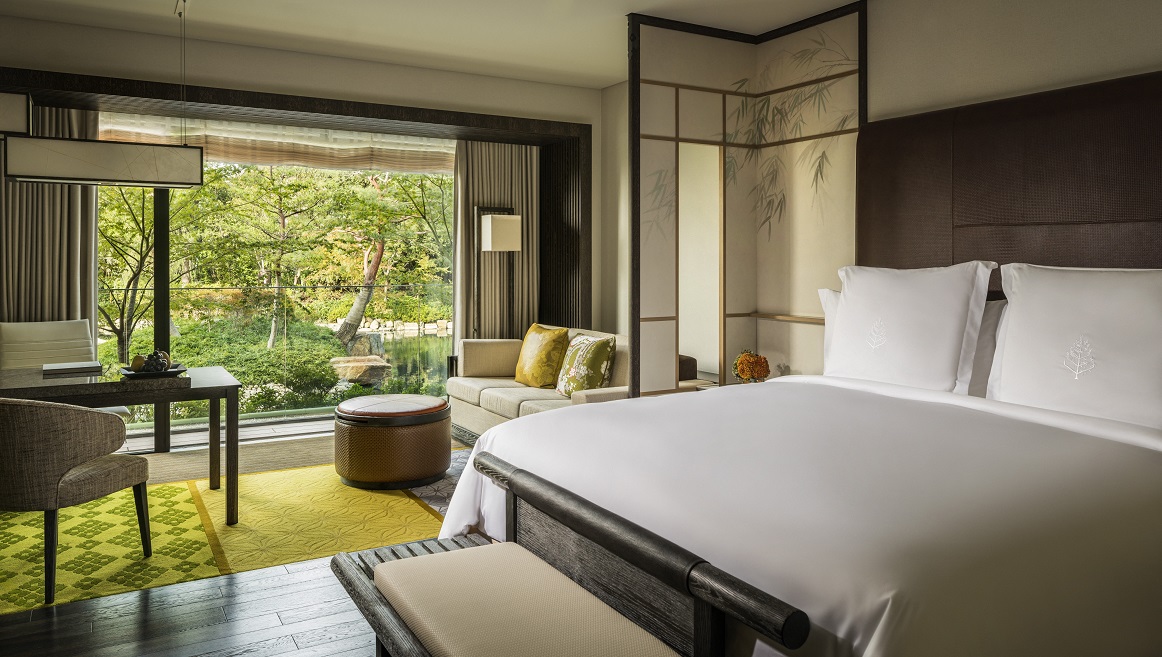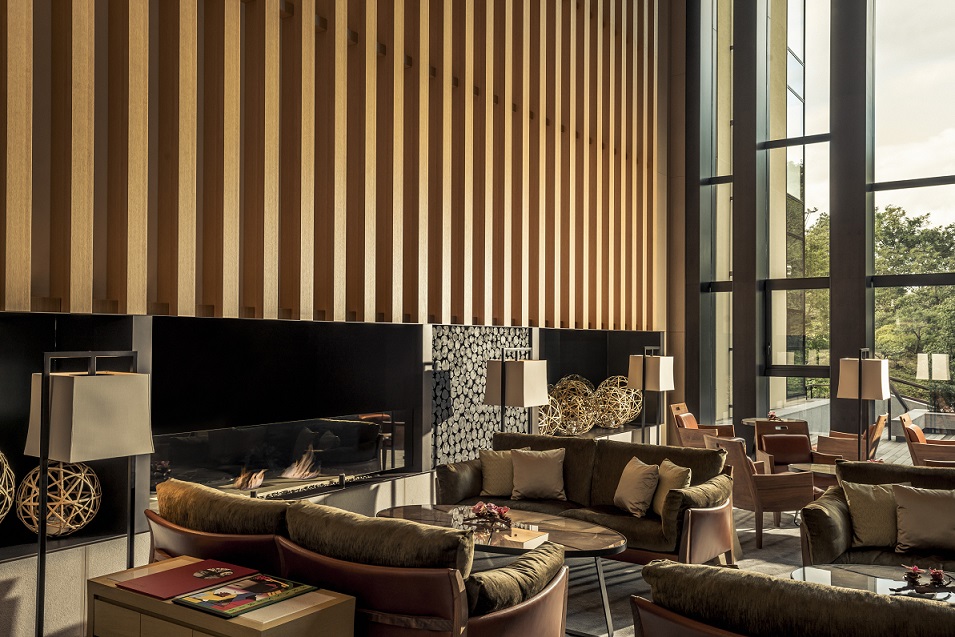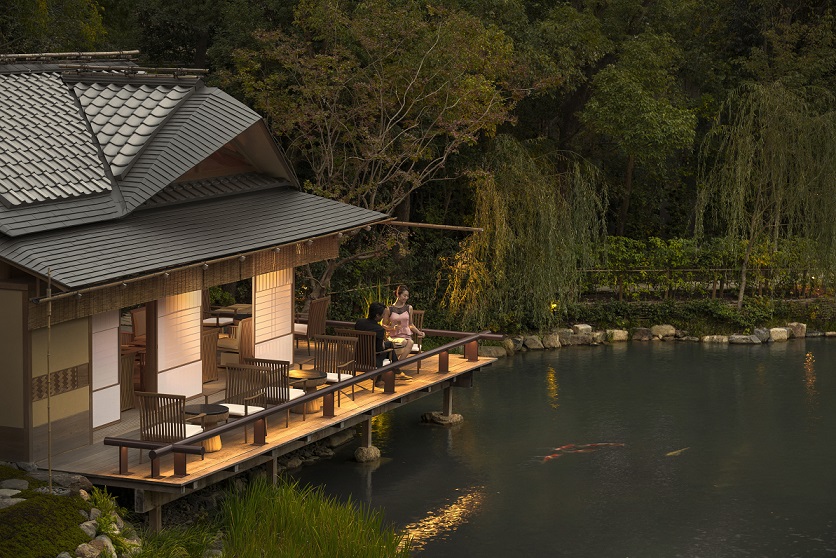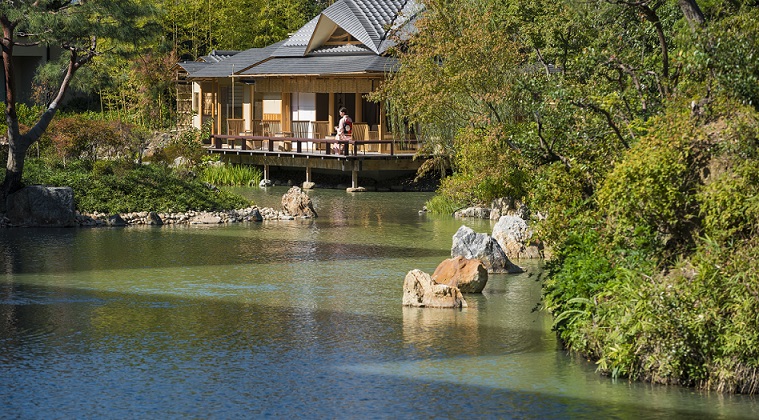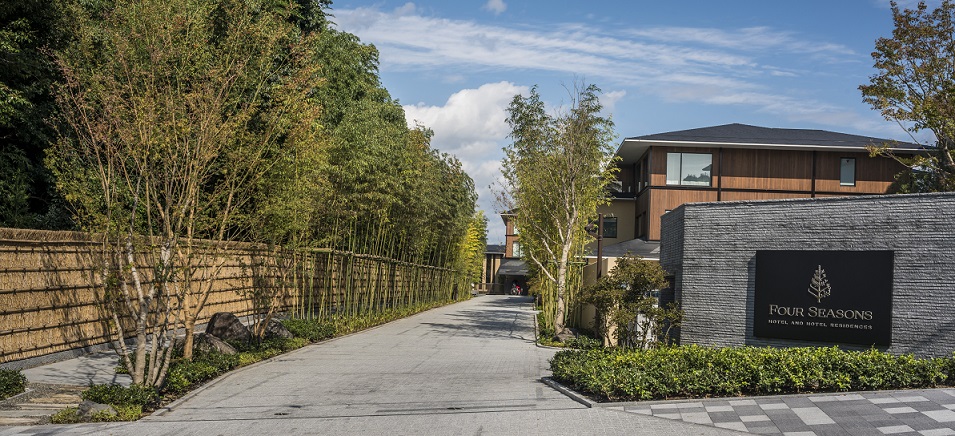 日本京都四季酒店
Four Seasons Kyoto,Japan
京都四季酒店 在静谧庭园中尊享奢华
坐落在幽静的东山脚下的京都四季酒店,以独具东方格调的奢华优雅的姿态,诠释出了京都的千年气场和神韵,成为四季品牌在亚洲又一件精美绝伦的作品。
于2016年10月开业的京都四季酒店,以800年历史的古老日式庭园为中心,融合现代主义风格和日本传统建筑美学,打造了一方宁谧雅致的世外桃源。将京都的尊崇和充满禅意寂静的美学,与品牌的西方血统做了完美的结合,一开业就备受瞩目。
酒店位于京都的古寺区,东山脚下。与翠绿环绕的丰国神社和静谧幽深的方广寺做邻居,东边的妙法院则是一隅壮观的古建筑群。而酒店本身,原址是有 800 年历史的庭园"积翠园",是被日本著名文学作品《平家物语》记载过的名庭。这样的选址,本身就自带尊贵的气场。
完成酒店室内设计的是Hirsch Bedner Associates(HBA)设计公司。首席设计师Agnes Ng女士阐释了她的设计理念,"我们于五年前开始着手进行此项目,很快便注意到京都和积翠园背后的辉煌历史,并通过高雅低调的设计简约的风格与精致的细节将此呈现出来。从酒店的每个方向眺望,都可饱览庭园景色,让客人可在这隐世之所静心思考。这个别出心裁的设计有助衬托出花园景致,而非喧宾夺主。"
京都四季酒店共有110间客房13间套房(包括1间总统套房)及57间公寓。大多数客房内都可以透过橡木窗框,看到积翠园及妙法院的绝美景致,沉醉在京都传统气息之中。部分客房和套房(包括奢华的总统套房)还设有阳台。总统套房是京都最大的酒店套房之一,室外阳台就有10平方米,走到户外与庭园自然惬意沟通沉思冥想,独享一方私密宁静的同时,恍惚在呼吸间穿越回了古代。
FOUR SEASONS KYOTO, JAPAN
Luxury in a secret garden
Located by the foot of Mt. Higashiyamaku, Four Seasons Kyoto, Japan has captured the spirit of the thousandyearold city of Kyoto, and is listed as another exquisite work of the four seasons brand in Asia with its unique Eastern style and luxury.
Opened in October 2016, Four Seasons Kyoto is centered around an 800 year old Japanese garden, blending modernist style and traditional Japanese architecture. A perfect blend was made between the tranquility of Zen and the Western bloodline of the brand, grabbing everyone's attention from the beginning of the opening.
The hotel is located in the ancient temple district of Kyoto, at the foot of Mt. Dongshan. The neighbors include Feng Guo Shrine and Fang Guang Temple, and the ancient architecture buildings on the east side of Miao Fa Yuan. The hotel venue was previous owned by the 800yearold Ikeniwa Pond, and this famous garden was recorded by the famous Japanese literature "Ping Jia Wu Yu". Such circumstance certainly adds a noble temperament.
The lead designer Mrs. Agnes Ng from the Hirsch Bedner Associates (HBA) design company explained her philosophy,' Five years ago, we began working on the design for the Four Seasons Kyoto and immediately recognized the tremendous respect and honor the region and Ikeniwa Pond commanded. We aimed to present this through elegant design, simple style and exquisite details. Every direction of the hotel has access to the garden view.'
The Four Seasons Kyoto features 110 standard rooms, 13 suites (including one presidential suite) and 57 condo unites. Miao Fa Yuan and Ikeniwa Pond can be seen from most of the rooms. Some rooms and suites, including the presidential suite, have balconies. The presidential suite is one of the biggest suites in Kyoto, which comes with a 10 m² size outdoor terrace. All you need to do is to enjoy yourself in the nature.
商务合作:
咨询电话:010-64706107
邮箱:info@hotelelitemag.com
Business cooperation:
Tel:010-64706107
Email:info@hotelelitemag.com