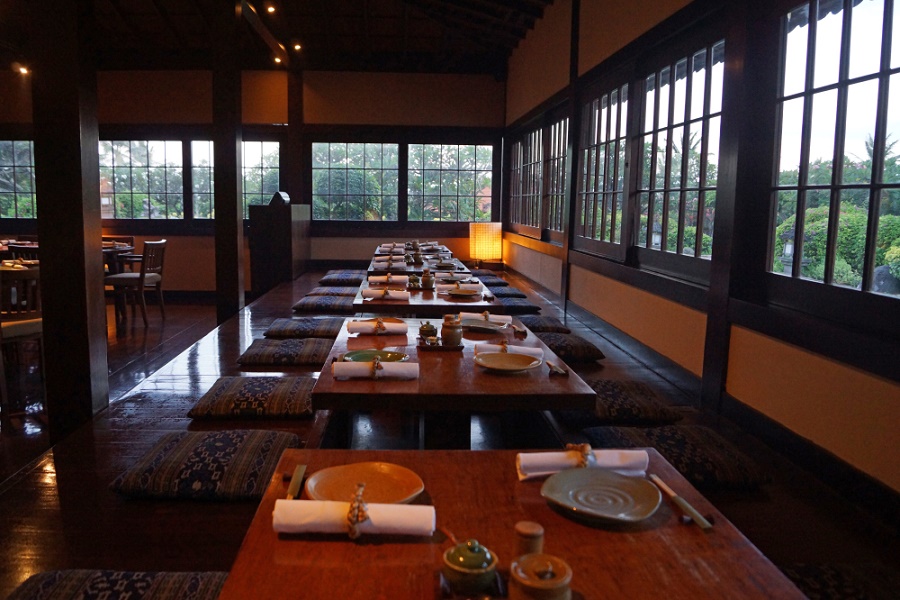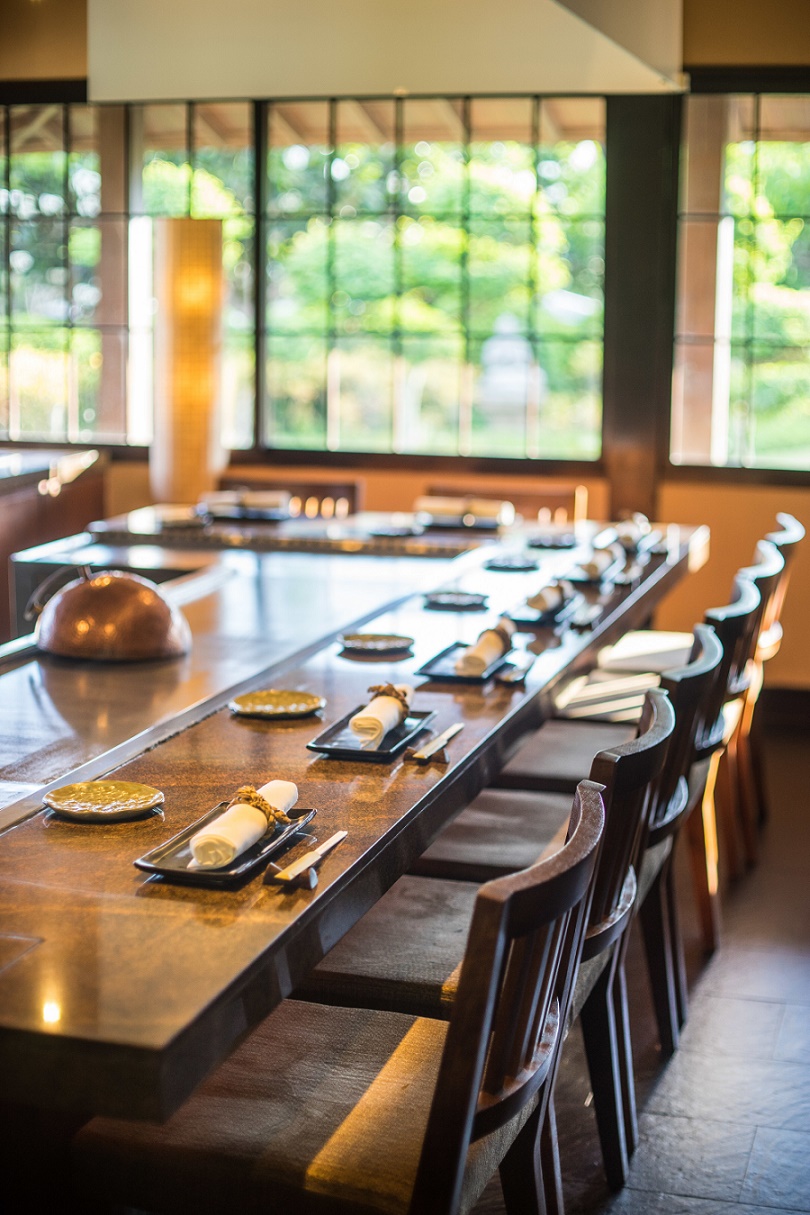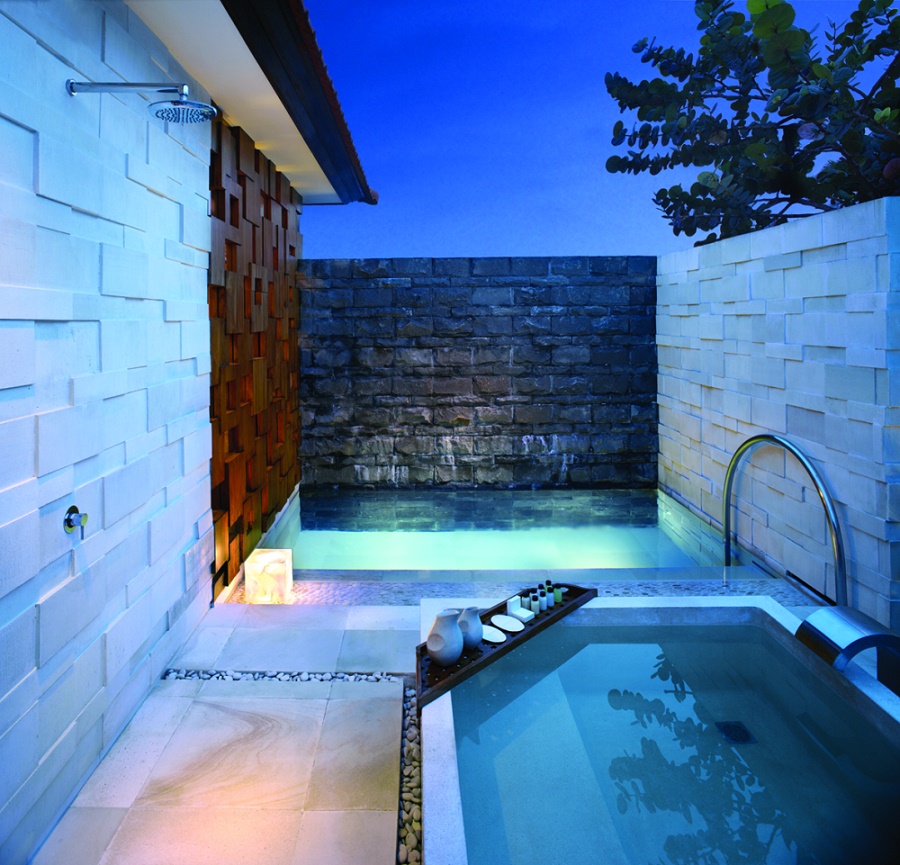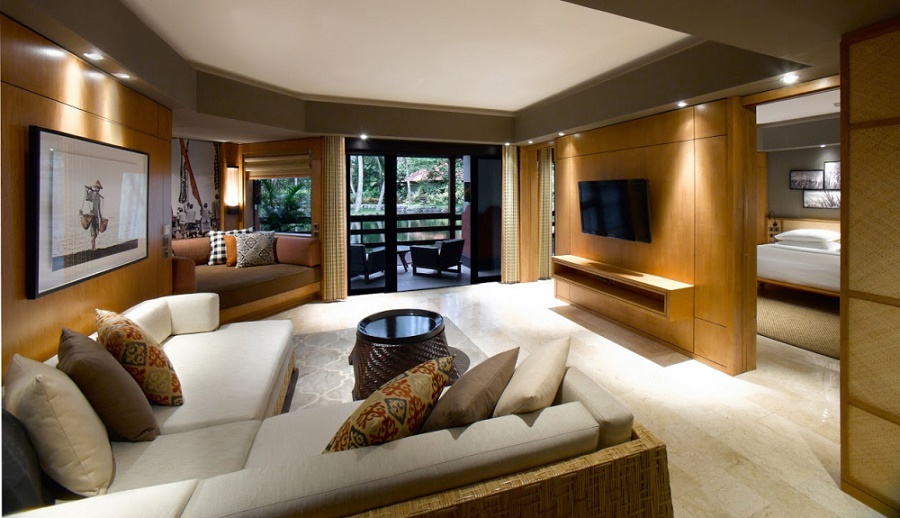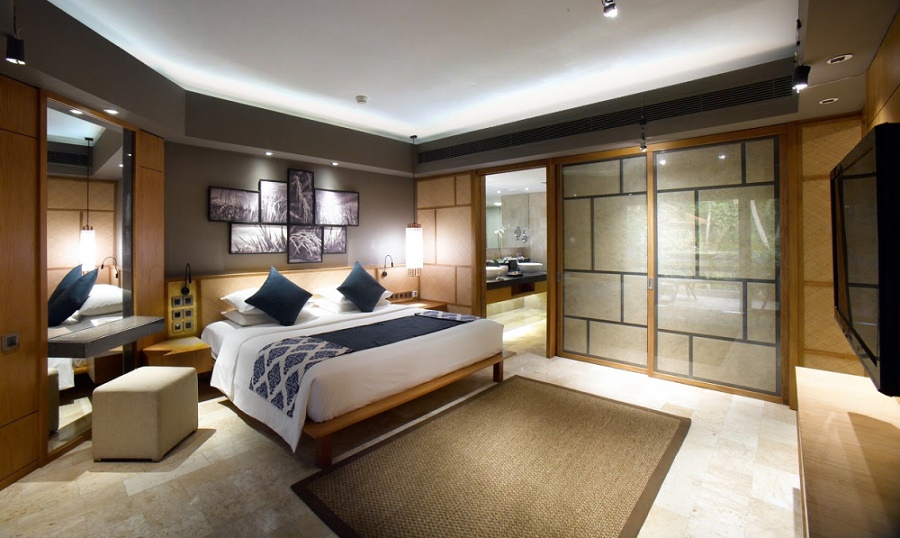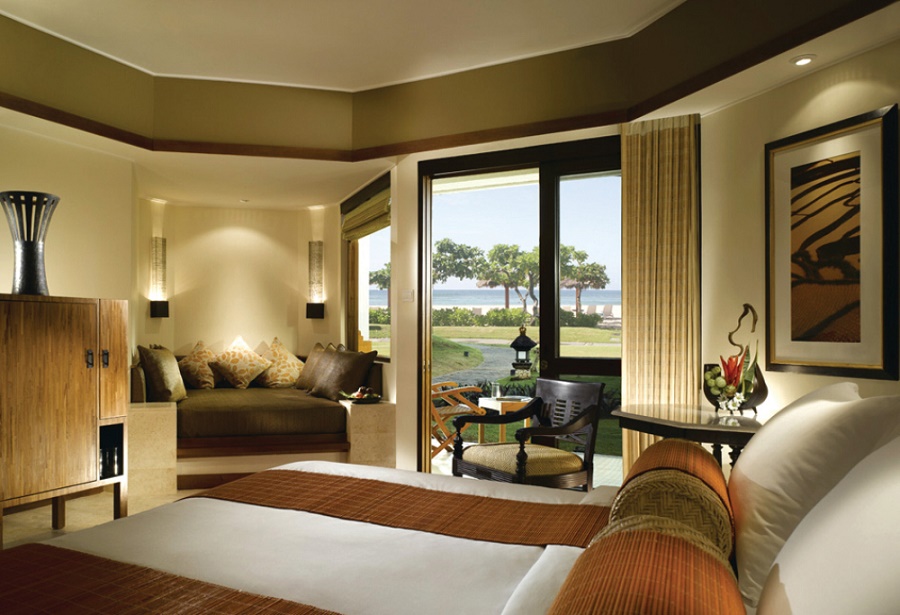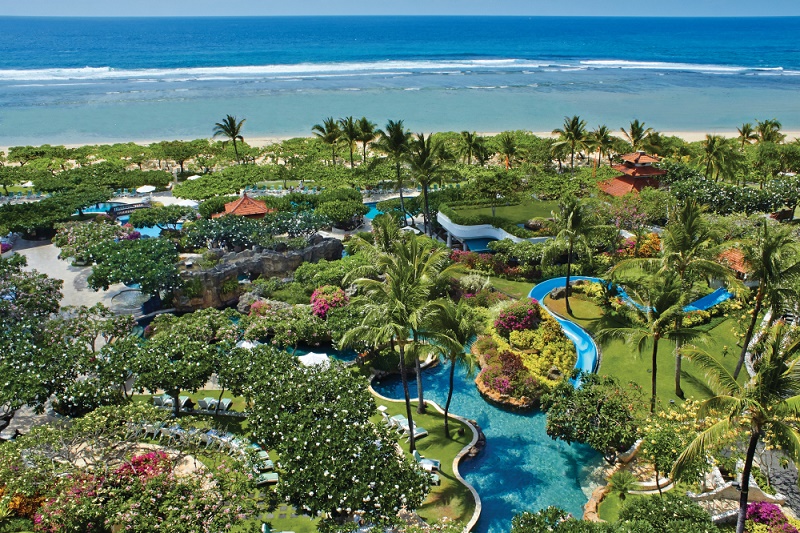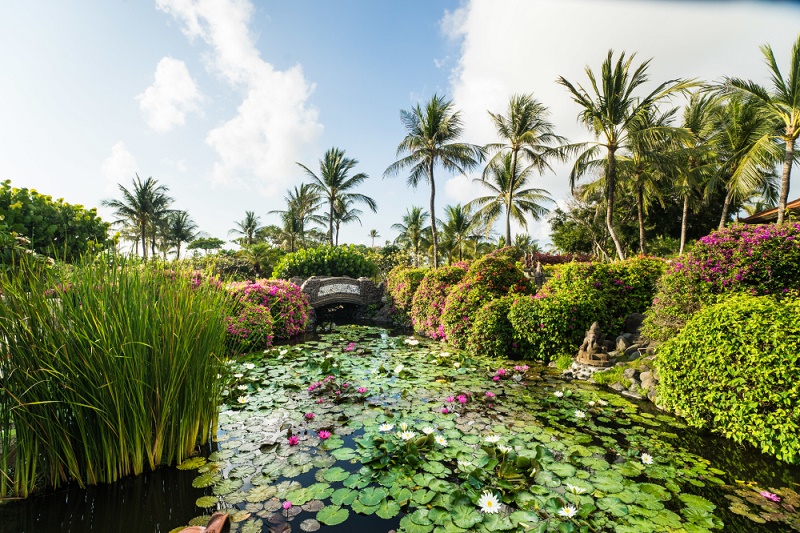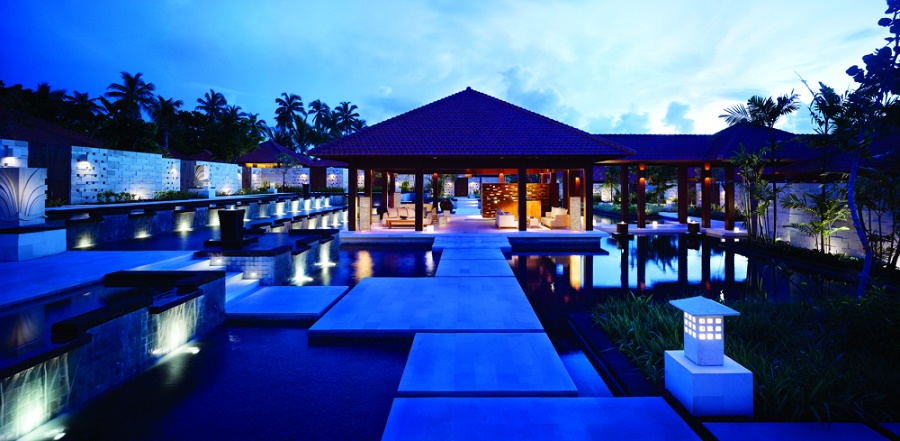 印尼巴厘岛君悦酒店
Grand Hyatt Bali,Indonesia
巴厘岛君悦酒店由美国WATG设计公司和日本东京清水建筑集团联袂操刀,前者对于热带度假村设计的深刻理解与后者对细节与精度的把握完美结合,成就了酒店简约却饱含内涵的设计。在印度哲学中,水可以净化心灵并拥有强大的治愈能力。这座酒店遍布瀑布泄湖池塘,完美契合了"水之神圣"这一理念。
从标准客房到三卧室别墅,酒店拥有13种客房类型,能够满足蜜月家庭度假商务旅行等不同类型宾客的需要。一般而言,凯悦集团旗下的酒店最多拥有五种客房类型,而这间拥有如此繁多客房类型的酒店也算是独此一家了。2014年,酒店隆重推出面积高达98平方米的"大套房"(Grand Suite),下榻其中,既能享受高品质的客房设施,又能赏尽窗外绿意盎然的曼妙景致。
PasarSenggol餐厅提供正宗的印尼及巴厘岛式自助餐,从海草沙拉到大虾再到巴厘岛乳猪乳鸭,每晚50多道菜品,似乎放弃任何一道都是会留下些许遗憾。
无论是欣赏酒店内的曼妙水景,还是遥望酒店外无边的印度洋,巴厘岛君悦酒店都能令人遐想无限。这间"90后"酒店虽已不算年轻,但依然散发着无尽的光彩与魅力。
The hotel opened in 1991. It was designed by WATG of Honolulu, Hawaii and Shimizu Corporation, Tokyo. The marriage between Hawaii's tropical flair and Japanese detailing and precision result in a design that reflects the richness of Balinese tropical design yet stillsimple. In Hindu philosophy, water is purifyingand has healing power. Waterfalls, lagoons, and mini ponds can be found in almost any corner of the hotel.
There are 13 room categories in the resort, from Grand Room (standard) to threebedroom villa. The high number of room categories is unique to Hyatt, whose property typically has 5 room categories at the most. The large variety of room categories available allows us to cater to different guests from honeymooners, family vacationers to business travelers. In 2014,the resort launched Grand Suite, which is up to 98 square meters. You can enjoy the highquality room facilities as well as the green landscape out of the window.
PasarSenggol features Indonesian and Balinese buffet. There are over 50 dishes served in one evening, ranging from seaweed salad, prawns, Balinese suckling pig & duck, to homemade sorbet.
No matter whether to enjoy the waterscapes within the resort or gaze away into the vast India Ocean, Grand Hyatt Bali makes you think about much. The post90 resort is no longer young, but exudes infinite splendor and charm.