SPA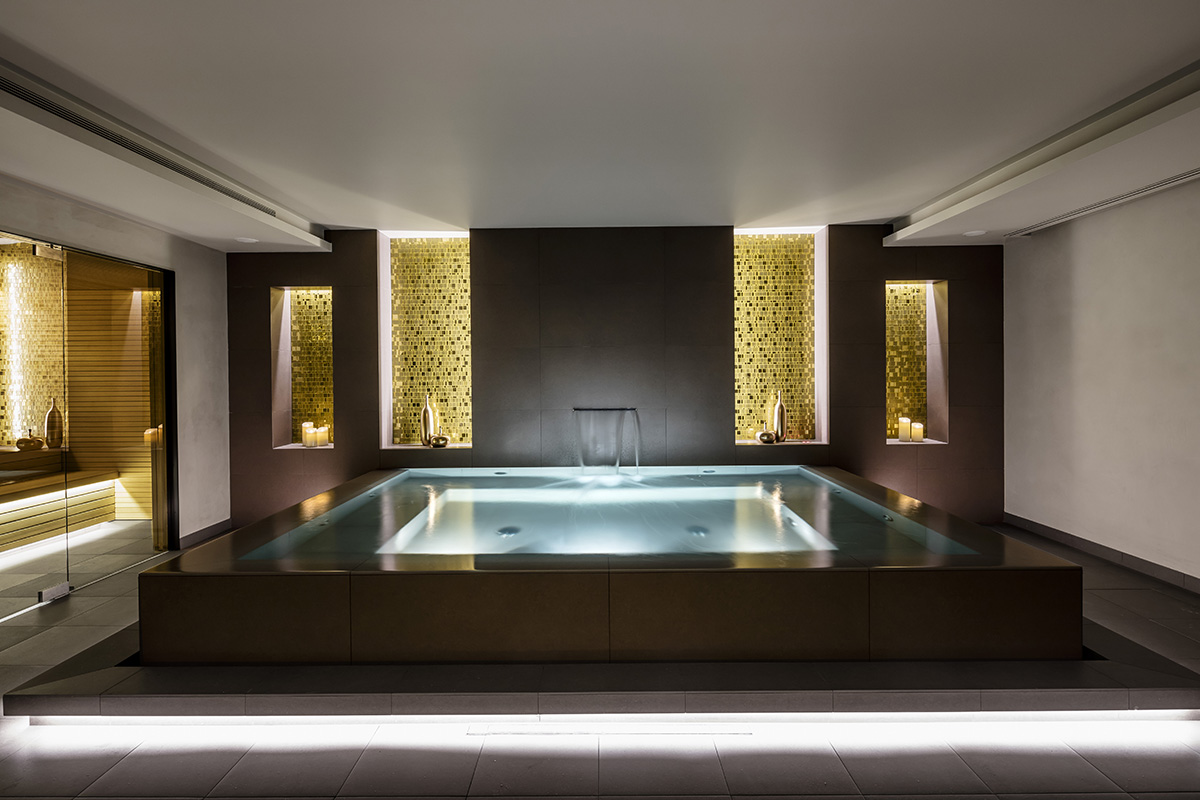 餐厅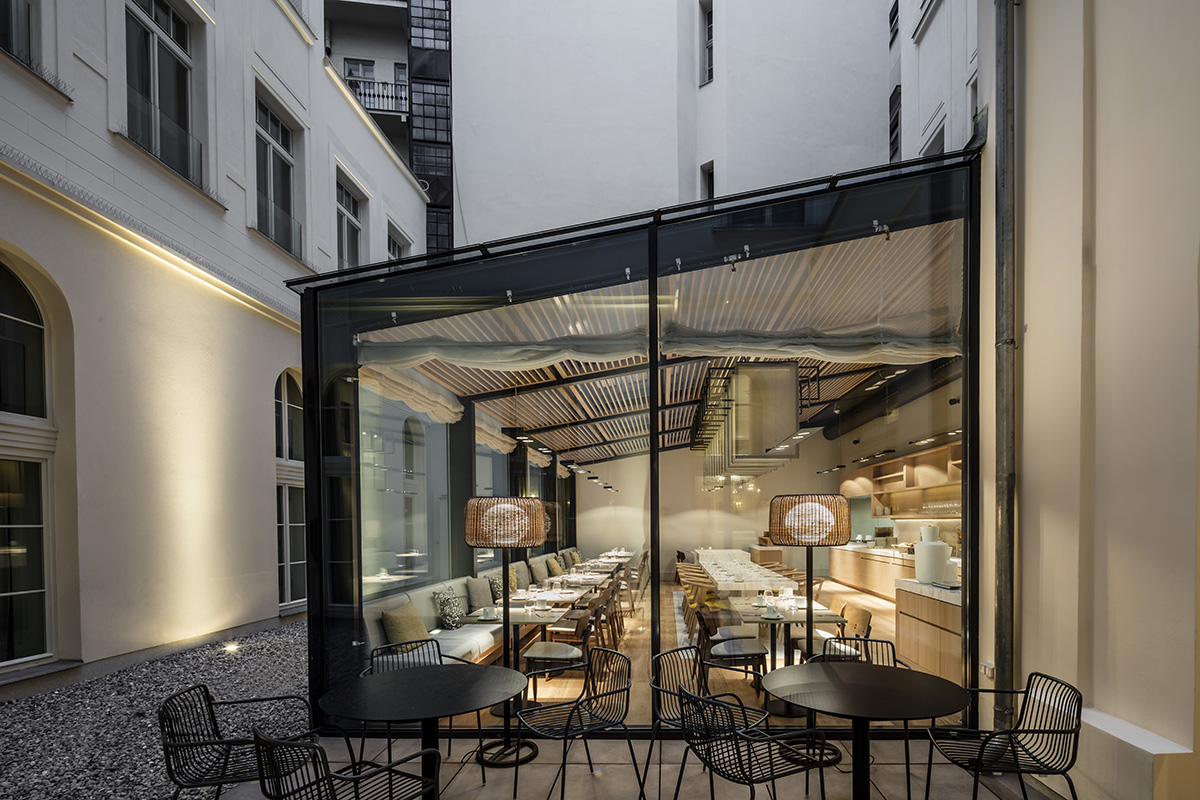 餐厅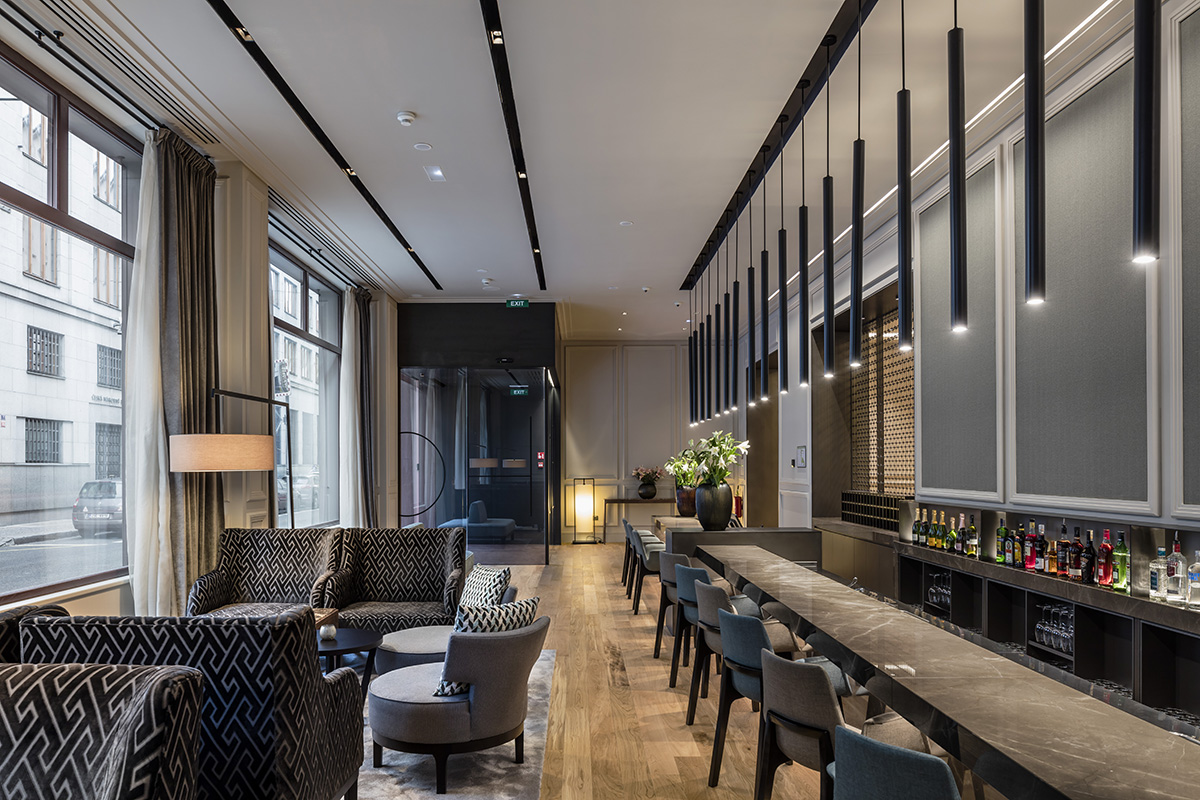 餐厅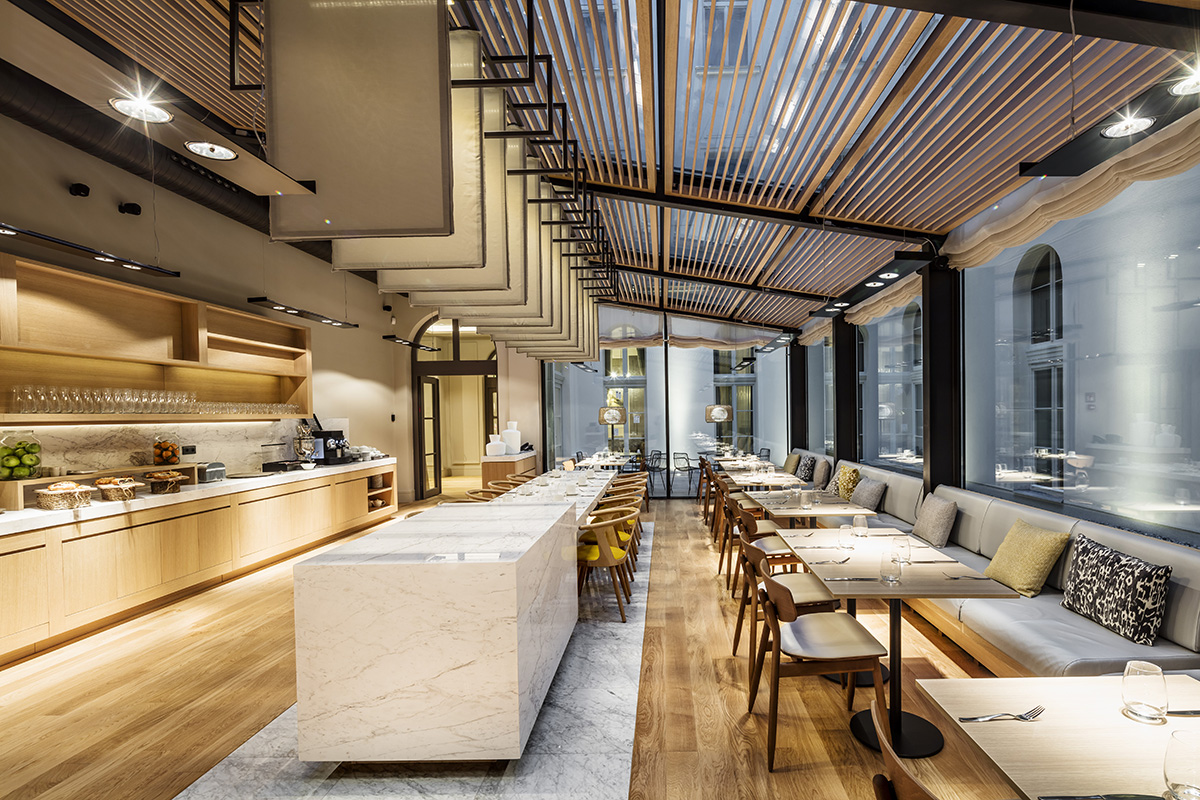 客房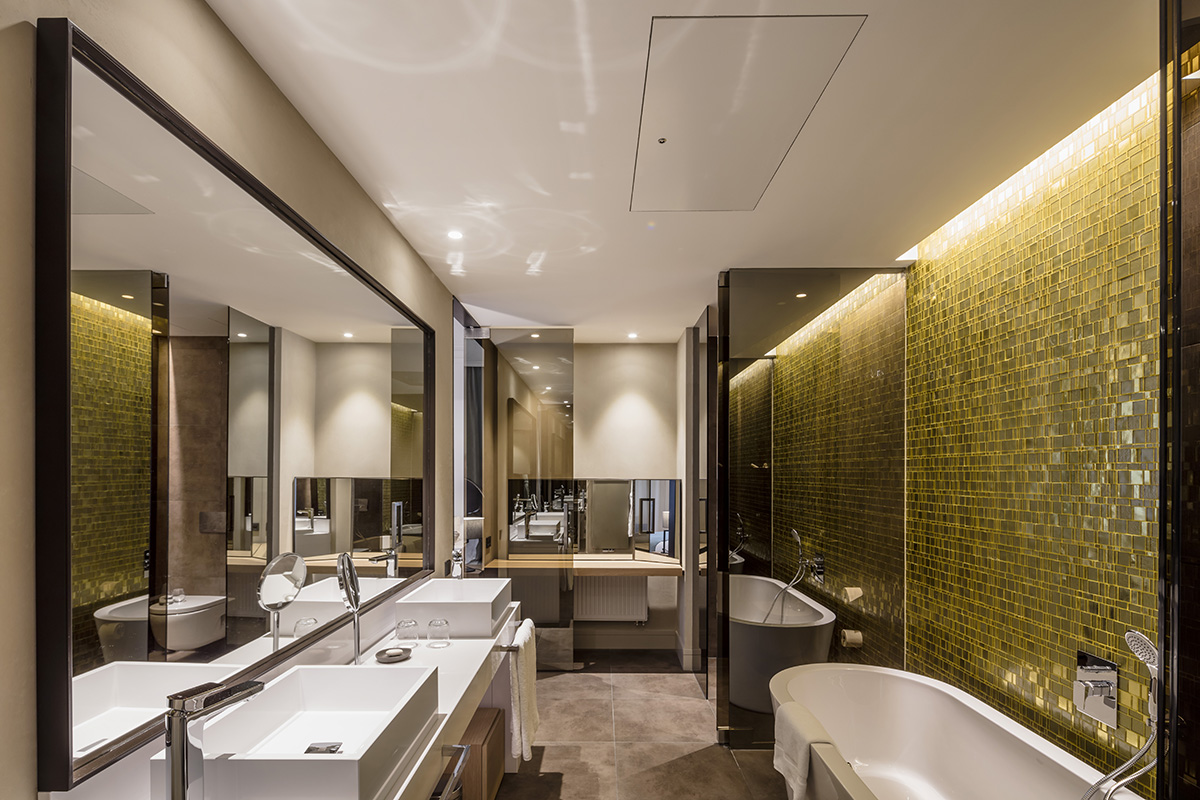 客房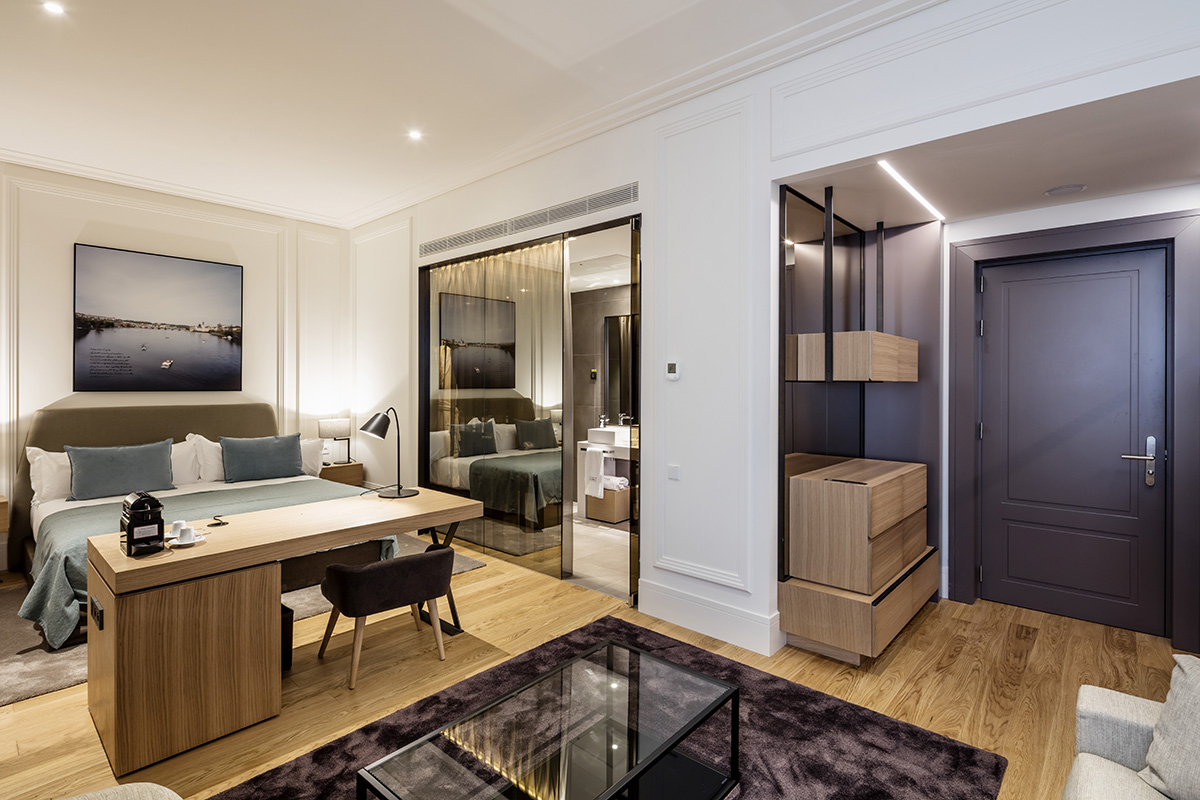 客房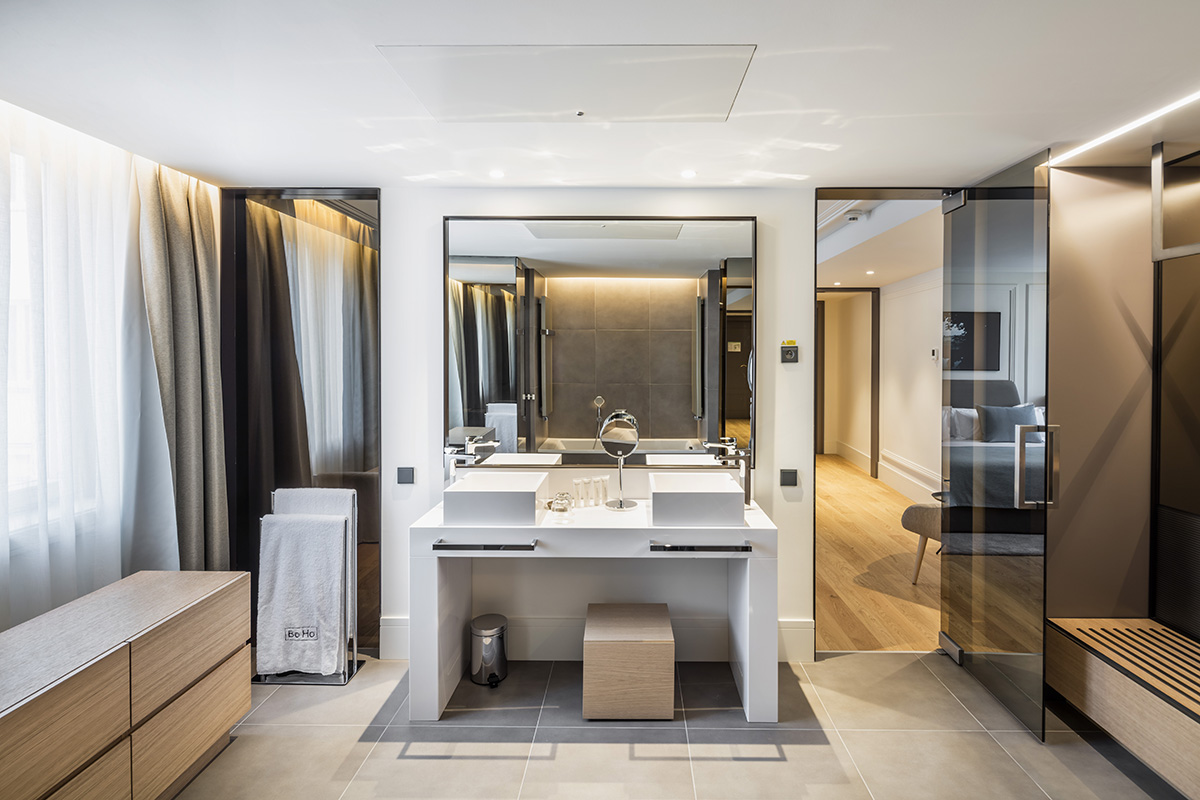 客房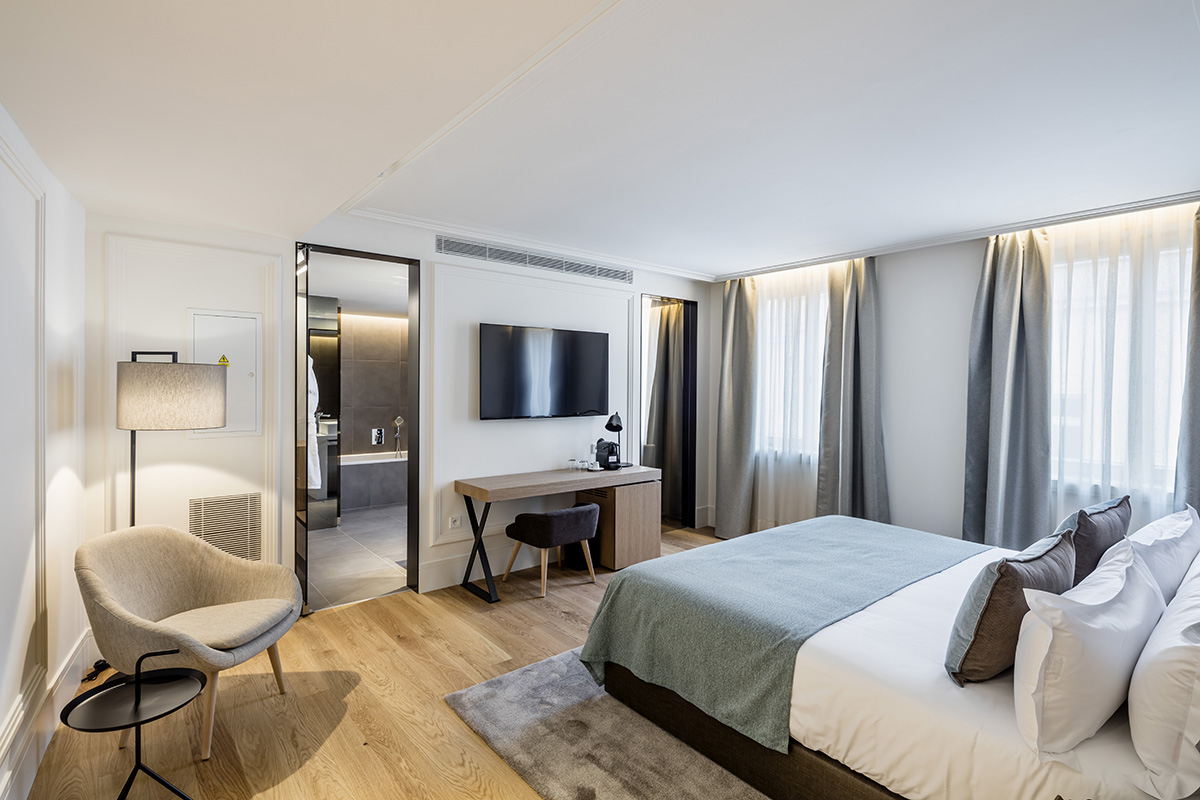 外观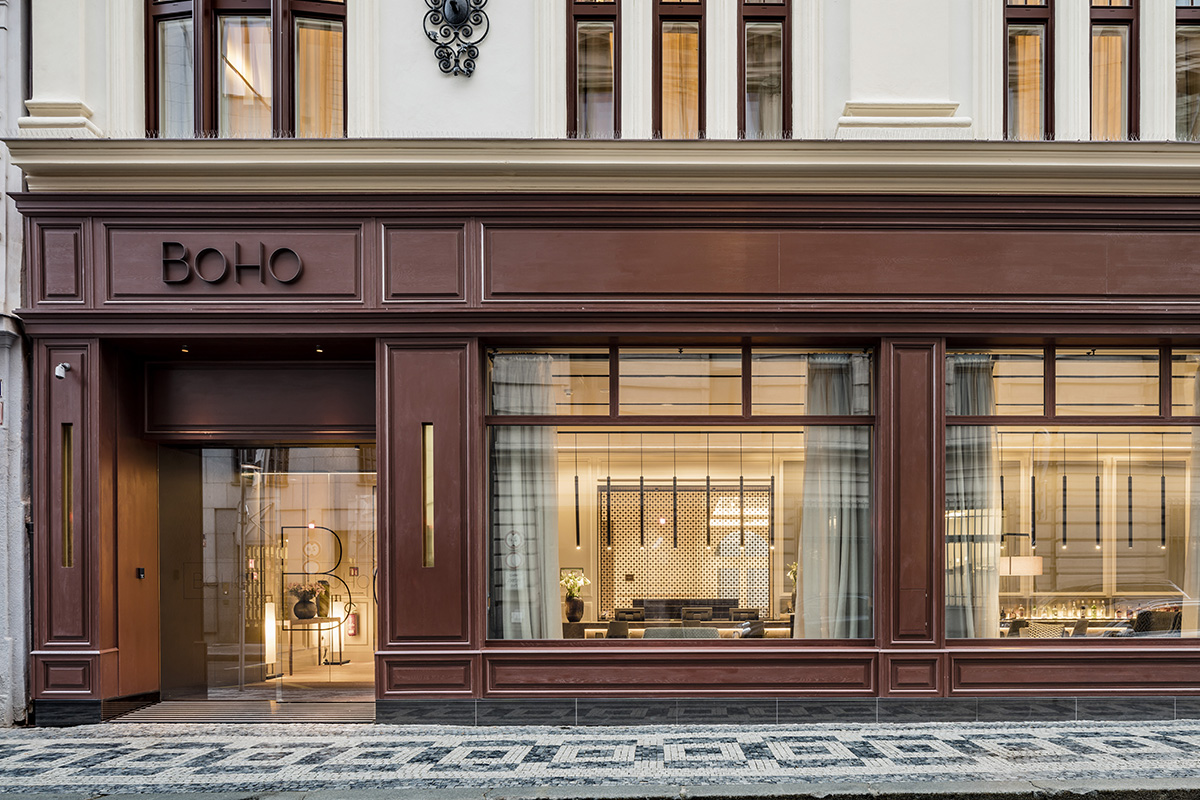 外观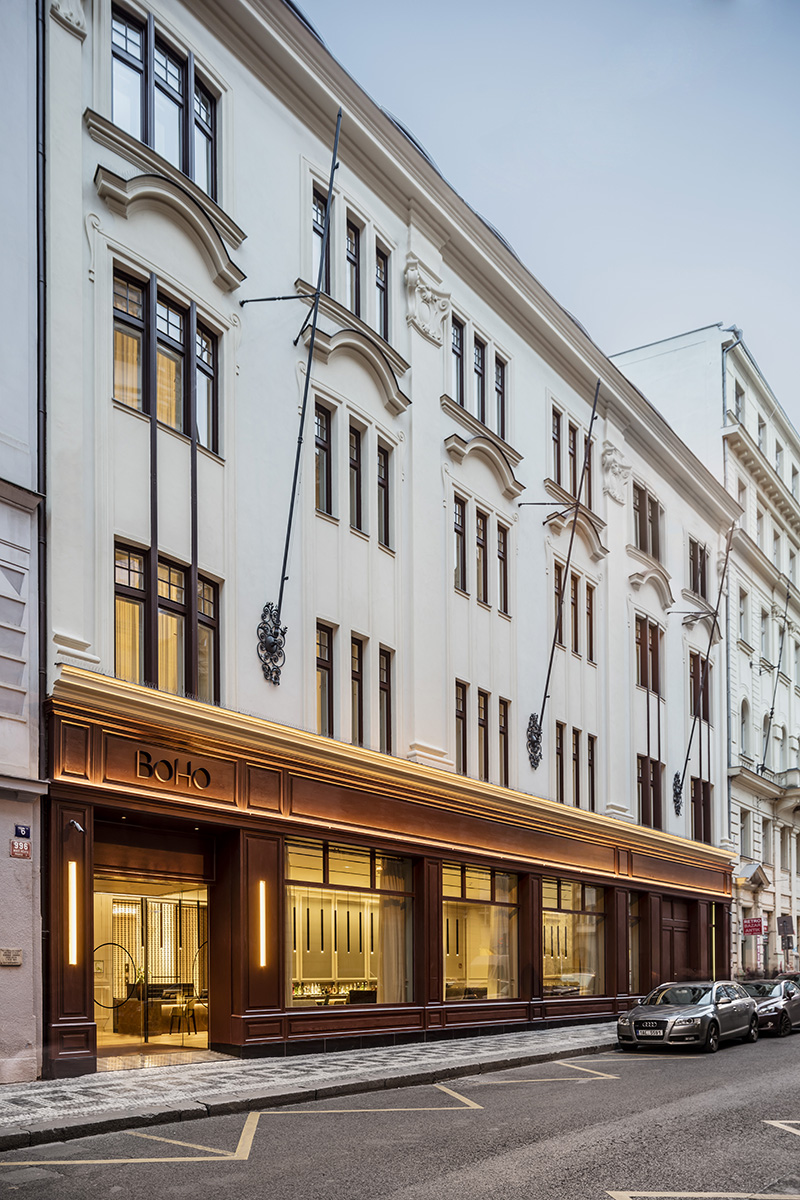 捷克布拉格博霍酒店
BoHo Hotel Prague.Czech Republic
BoHo酒店是捷克首都布拉格唯一一家"全球奢华精品酒店"联盟(SLH)成员,极简风格巧妙地与酒店周边的历史文化老城形成鲜明对比。引人注目的现代设计搭配亲切友好的服务以及触手可及的豪华观感,57间客房与SPA健身房餐厅分布于四层建筑之中,复古木质招牌与落地玻璃窗映出的极简室内风格彰显出酒店设计者对布拉格文化的独特诠释,使这个精巧的休闲居所为这座千塔之城提供了绝无仅有的休憩胜地。
酒店标识"BoHo"印制在入口玻璃大门上分外醒目,优雅的家具结合中性色系使当代感突显。酒店前台与大堂吧的高吊顶与落地窗时时闪现酒店改造之前的邮局细节,一字排开的黑色顶灯与大理石的吧台桌提点着充满现代主义的波西米亚风情。
在客房区域,磨砂棕色的房门体现出大气沉静,客房运用纯色等中性配色,哑光的布面搭配木质地板与家具也使得房间静谧却不单调。普通客房内的双面镜面推拉门设计既节省了室内空间,又增加了纵深之感,巧妙却不突兀。浴室中的绿色马赛克装饰墙同样出现在酒店SPA之中,细节的暗合带来的是设计的统一感,绿色斑驳的墙面给人以舒适宁静的感觉,在浴室或SPA中与流水的蓝色和谐相融,犹如置身于暮色中的森林或晨雾中的田野。
布拉格BoHo酒店的室内外建筑设计灯光设计平面VI设计在不断变换中诠释着对现代性的价值定义,散发出简单理性的性格特质,酒店以其极简的设计理念在业内获得了赞誉。
BoHo Hotel is the only member of Small Luxury Hotel alliance (SLH) in the capital of Czech, and its minimalist style has formed a sharp contrast to the historical and cultural city around. The hotel boasts striking modern design, cordial and friendly service and luxury perceptions. There are 57 rooms and spa, gym, restaurants distributed in a fourstorey building. The minimalist interior style is reflected in the retro wooden signs and landing glass window, showing designer's unique interpretation of Prague and making this hotel an elegant leisure accommodation in Prague, the city of the thousand towers.
Through the glass door with the bold "BoHo" letters simply attached, one runs across with furniture of striking pattern and elegant neutral color tone, a contemporary design set that renders the lobby unforgettable. From the hotel lounge, lobby's high ceiling and floor to ceiling windows, one can get a glimpse of the former post office. Here the lined up black lamps and the marble bar table complement each other, always reminding the guests of the Bohemia atmosphere filled with modernism.
Through the hotel lobby and bar, the hotel room area is just upstairs. Matte brown door, neutral color tone in the rooms, matte finish fabric and wooden furniture, have all contributed to the quietude and secrecy of the room design. In the common room, the doublesided mirror push door design not only saves the indoor space, but also increases the depth of the room skilfully. The green mosaic decorative wall in the bathroom appears also in the hotel spa, giving rise to a unified design sense throughout the hotel. Whether in the bathroom or spa, the green mottled walls give people a comfortable and peaceful feeling, as if one is immersed in the twilight forest
Through designs of a series of hotels, corporate headquarters and business centers, it is not difficult to find that the design has a unique perspective on the deconstruction of architecture and life style. The works exudes simple yet rational personality traits, and have won praise in the industry with its minimalist design philosophy.
商务合作:
咨询电话:010-64706107
邮箱:info@hotelelitemag.com
Business cooperation:
Tel:010-64706107
Email:info@hotelelitemag.com