客房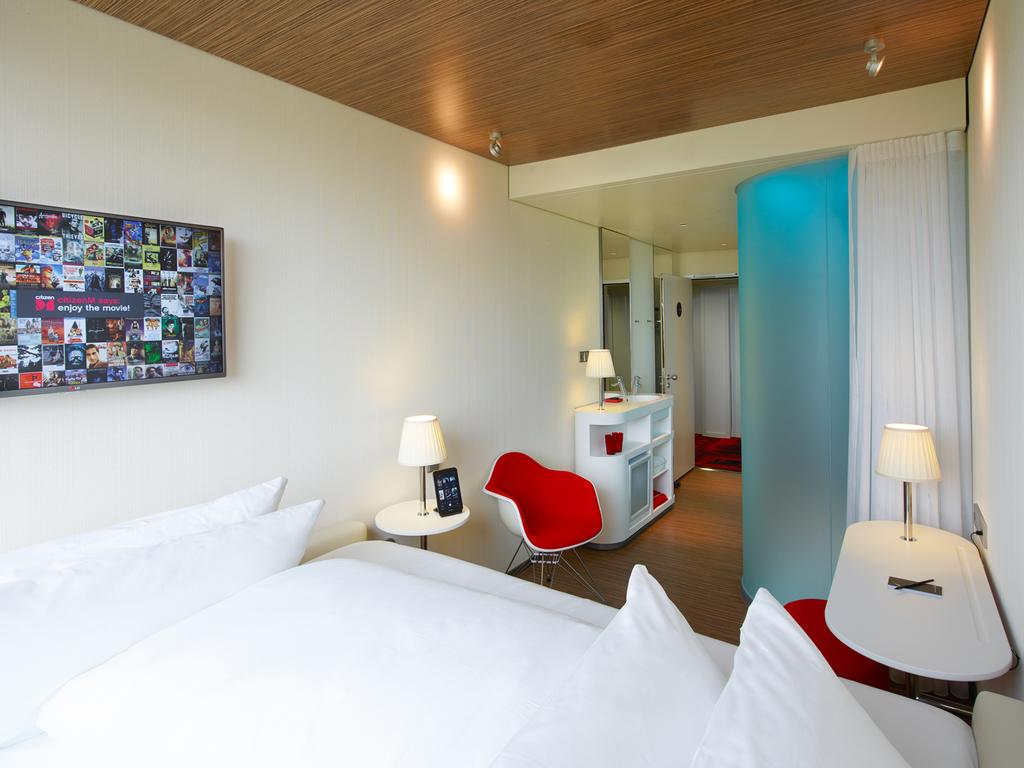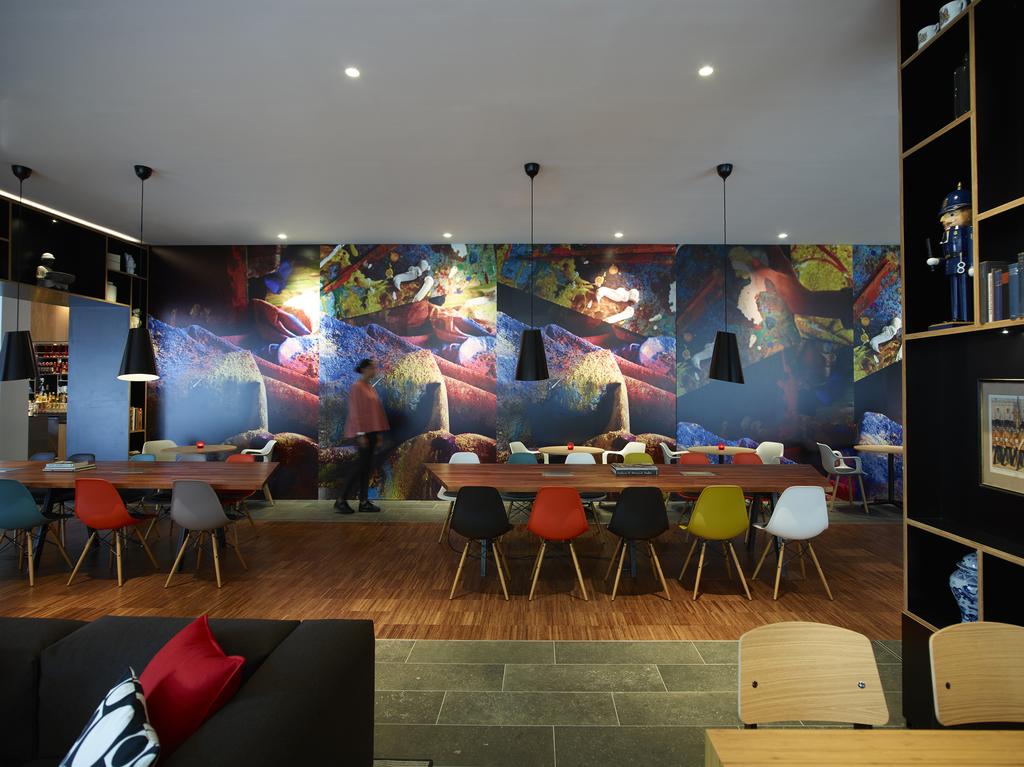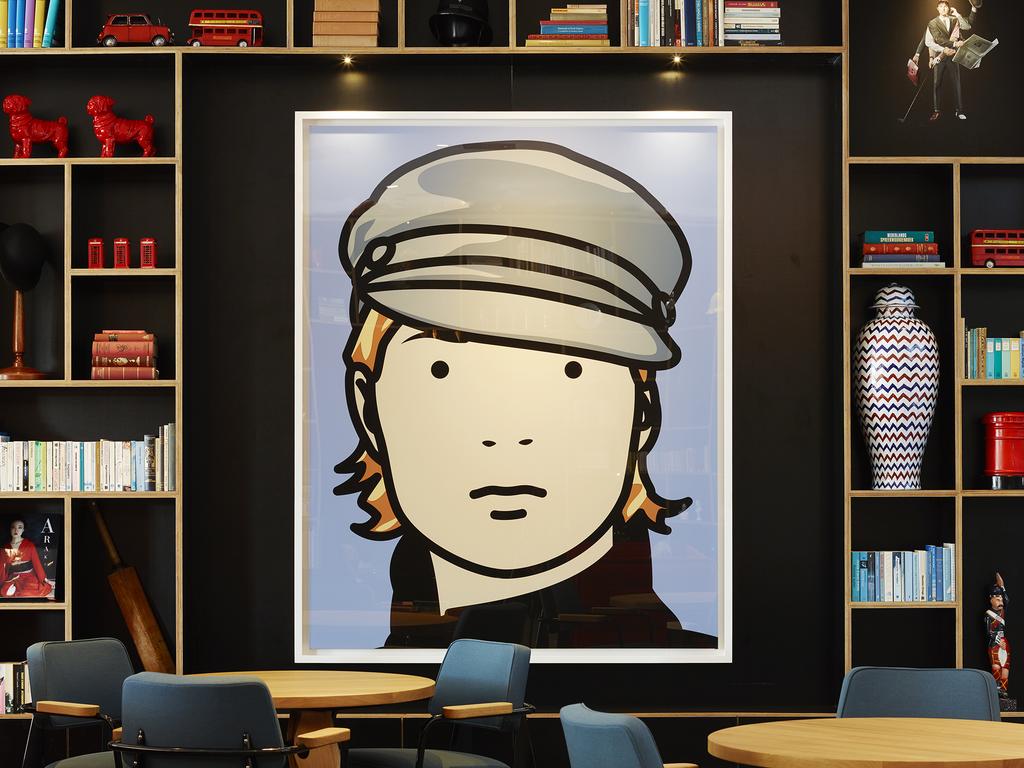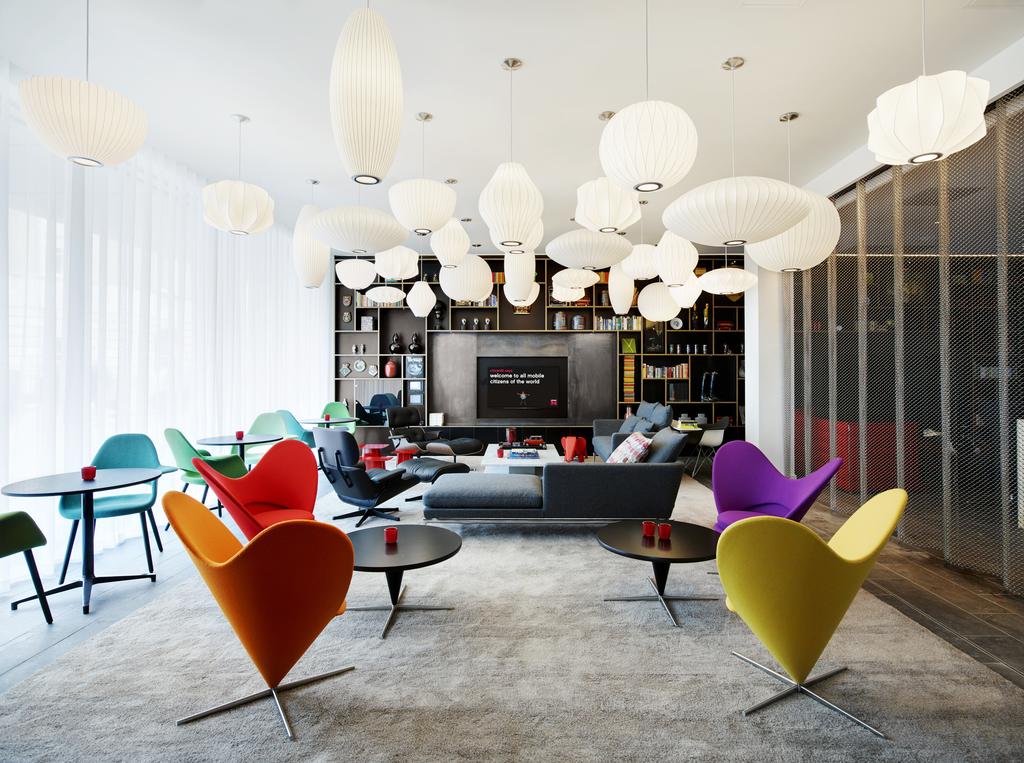 休息区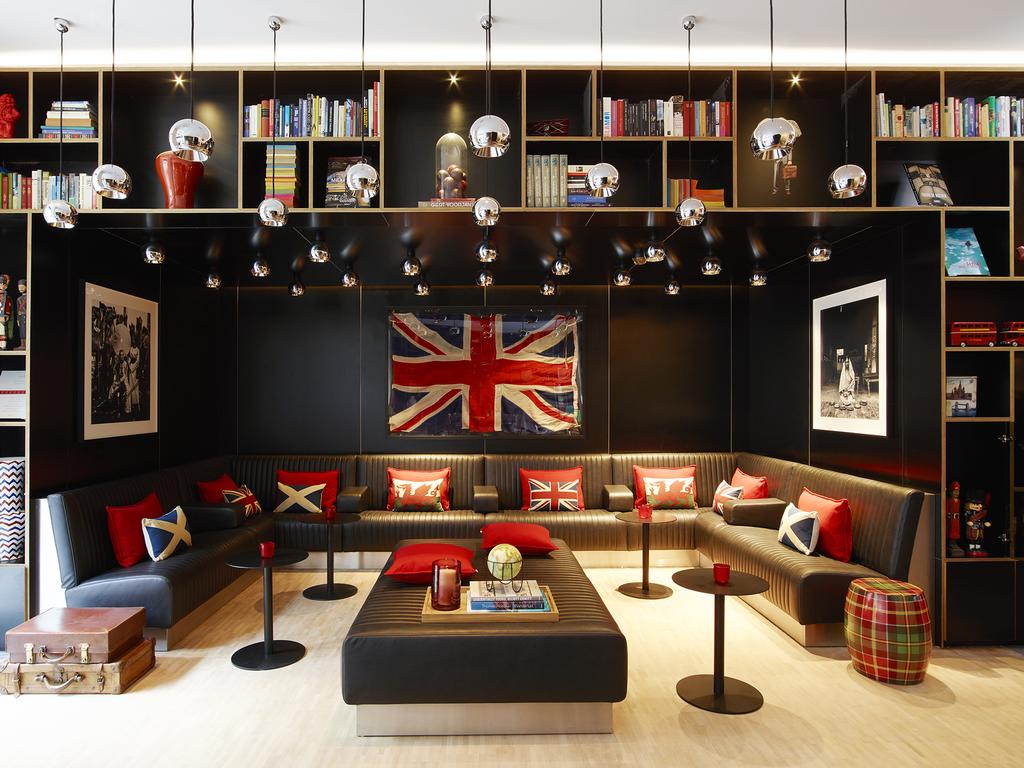 英国伦敦世民酒店
CitizenM Tower of London,England
全新的世民(citizenM)酒店在最富历史底蕴的伦敦塔地区拔地而起,这间370房的酒店与享誉世界的伦敦塔隔街对望,她所在之地大有背景:既有UNESCO世界文化遗产本身所弥散出的古朴壮丽,又身兼女王皇冠珠宝产地的美名。世民酒店为不辜负这得天独厚的优势,在自身的8层建筑上方增添了一处落地大窗的双高空间,辅以360°环绕露台,将周边风貌及波澜壮阔的城市天际线一网打尽,不留半分。
酒店由阿姆斯特丹Concrete创意人员设计,轻盈的玻璃镜面和石灰岩立面与周围环境和谐共处,毗邻建筑映入镜面,真真切切,却又虚幻迷离,实在是玩味不尽。从招牌风格的红色玻璃箱进入酒店,世民酒店集团"为现代旅者重新定义的奢华"理念即刻扑面而至。一楼堪称酒店统领全局的"心脏":休憩工作壁炉旁小聚看电视或是大啖美食养精蓄锐,无一不昭示出酒店澎湃激昂的活力。
societyM占据酒店最上两层,白板黑板免费超快无线网络,有新意,有用途,难怪总是预订火爆,来者云集。旧式打印机电话和胶木收音机,毫无差池地将20世纪50年代的设计情怀推送而来,虽今时不同往日,但往昔犹可追忆。信马由缰的思路,"奇形怪状"的点子,在societyM八处会议空间里,一直是常客。
Last July sees the grand opening of the new citizenM hotel in the heart of one of London's most historical sites. Right opposite the world famous Tower of London, this new 370room hotel will officially open its doors on July 11. In order to fully appreciate the ancient splendour of this UNESCO World Heritage site, and home to the Queen's Crown Jewels, citizenM has crowned its new 8storey property with a jewel itself; a dramatic double height space with floor to ceiling windows and a wrap around terrace that offers a stunning 360 view on London and its famed skyline.
Designed by the acclaimed Amsterdambased creatives of Concrete, the property's airy glass and limestone facade blends in with its surroundings and mirrors the buildings neighbouring the hotel. Entering the hotel through its signature style red glass box, guests will be immersed immediately into the group's philosophy of redefined luxury for modern travellers. The ground floor is the heart of this hotel. Here guests can rest, work, get together by the fire place, watch TV or pamper their souls or stomachs. The concept of this area sees five different yet connected spaces that cater to the needs of both modern business travellers and tourists.
Located on the top two floors as well is societyM, the hotel's popular business meeting rooms that are both creative and functional, with whiteboards, blackboards, free super fast WiFi. Styled to evoke a 1950s design ethos, with vintage typewriters, telephones and Bakelite radios, these eight meeting spaces are designed to encourage imaginative thinking and innovative ideas.
商务合作:
咨询电话:010-64706107
邮箱:info@hotelelitemag.com
Business cooperation:
Tel:010-64706107
Email:info@hotelelitemag.com