客房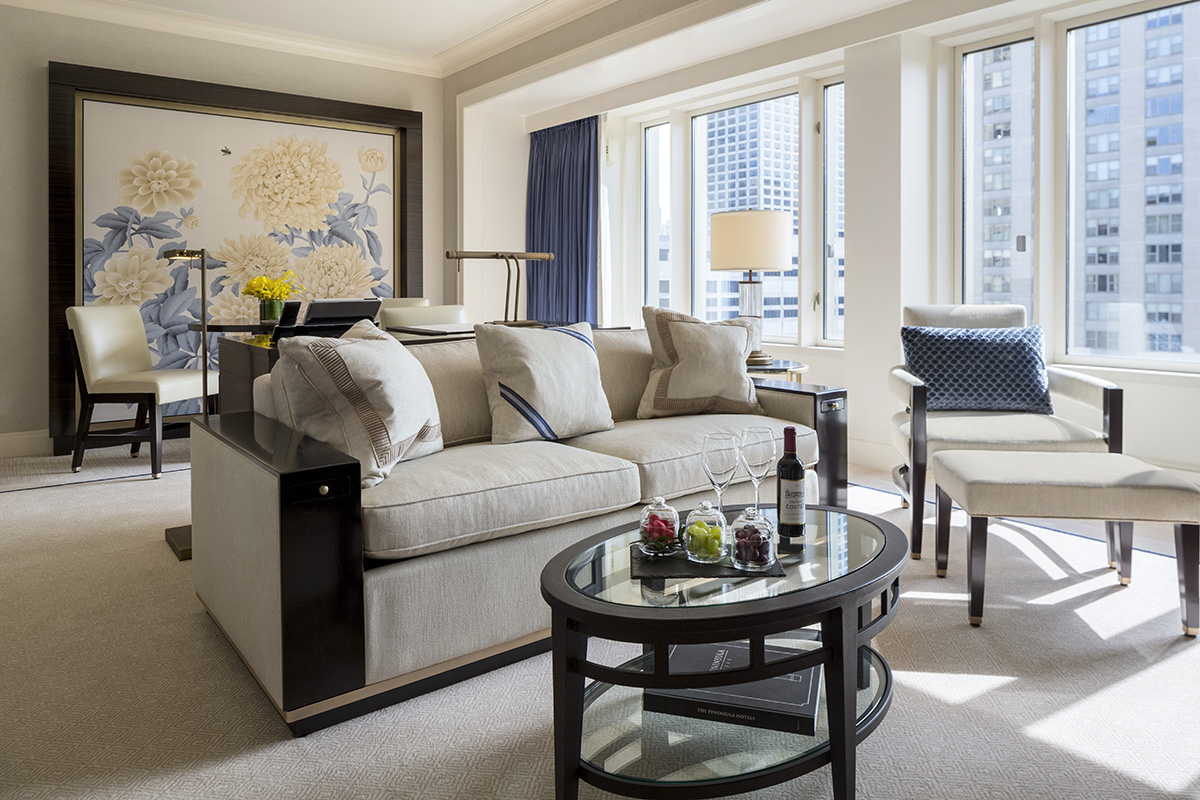 客房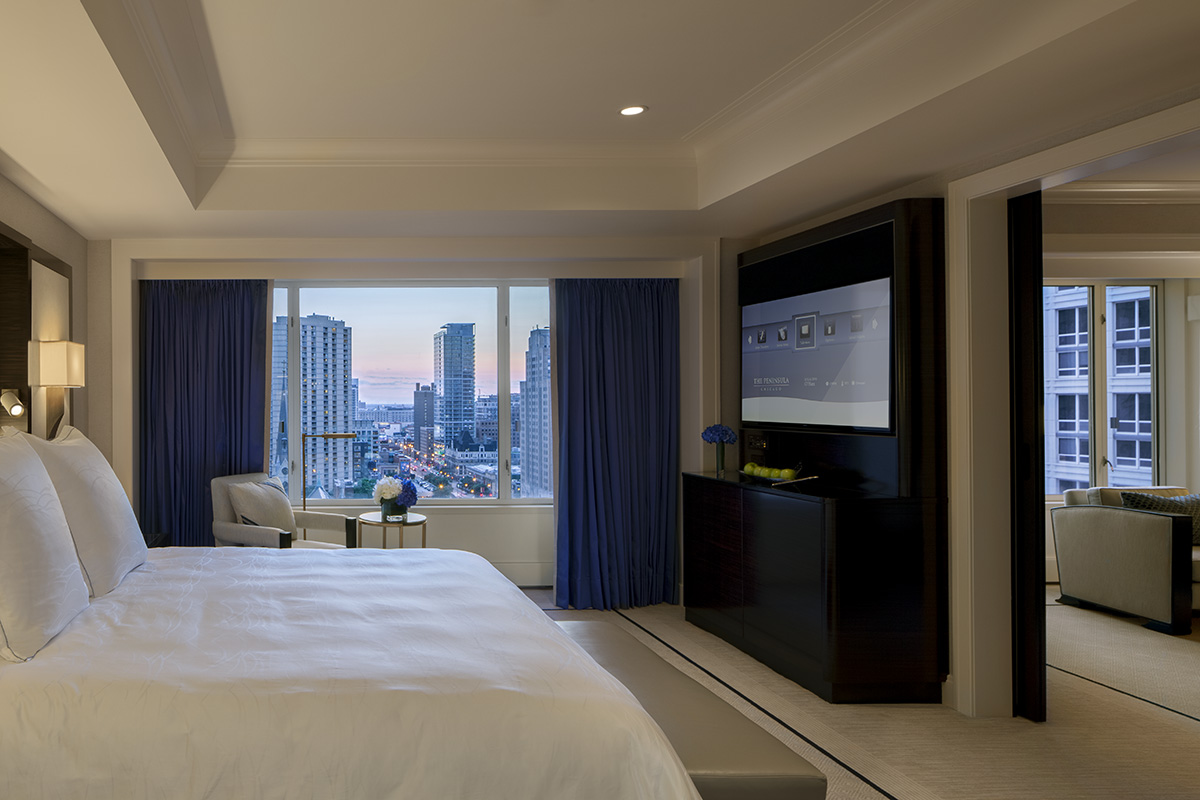 客房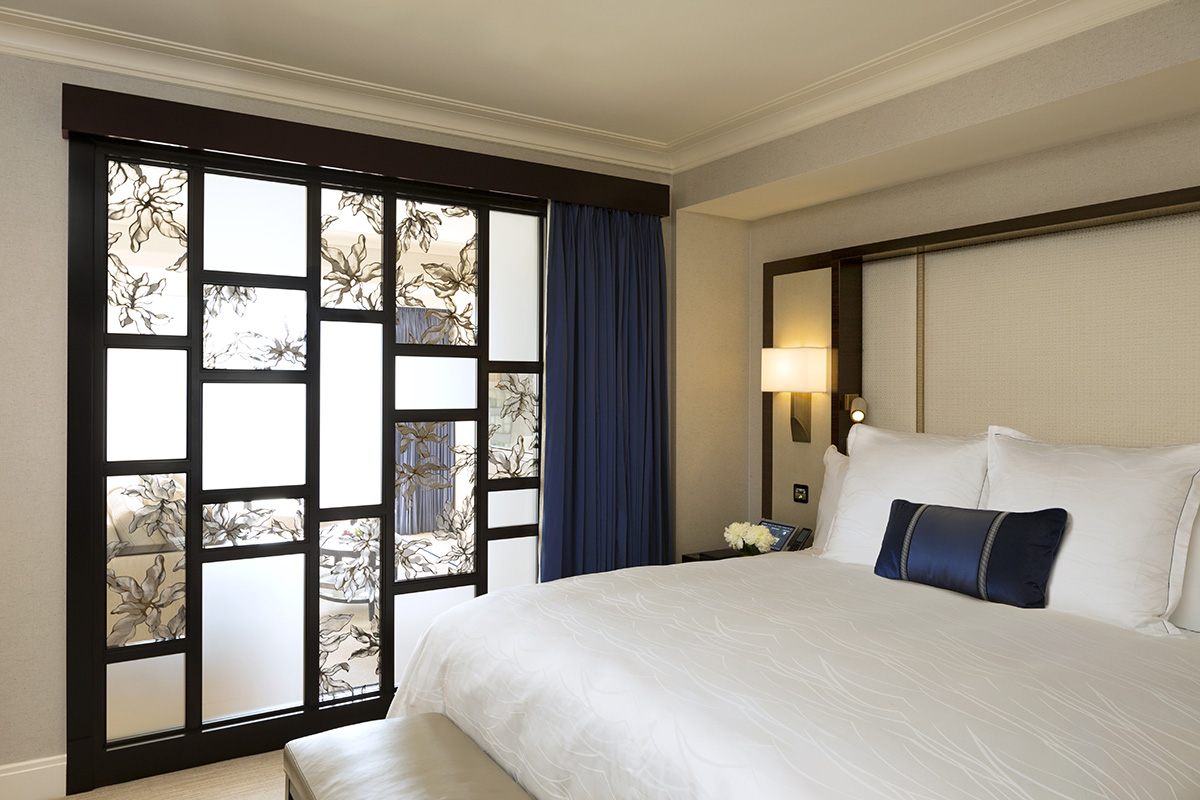 客房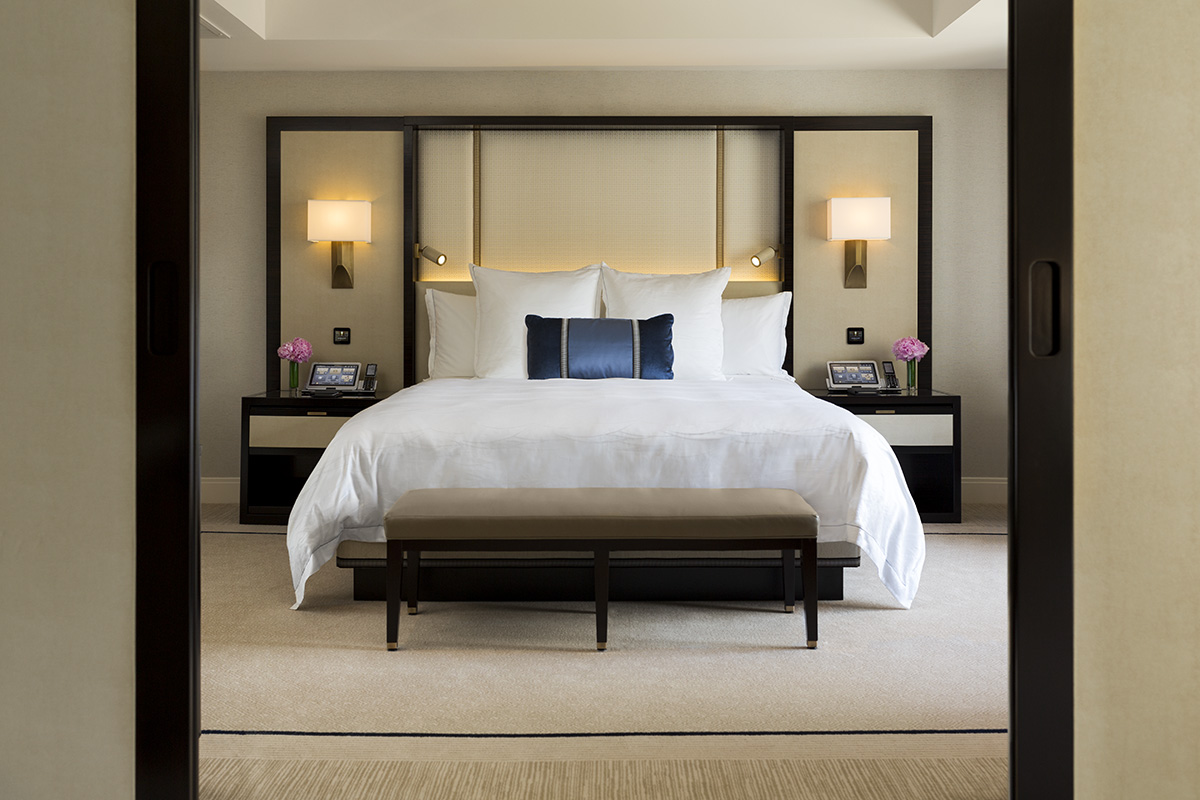 客房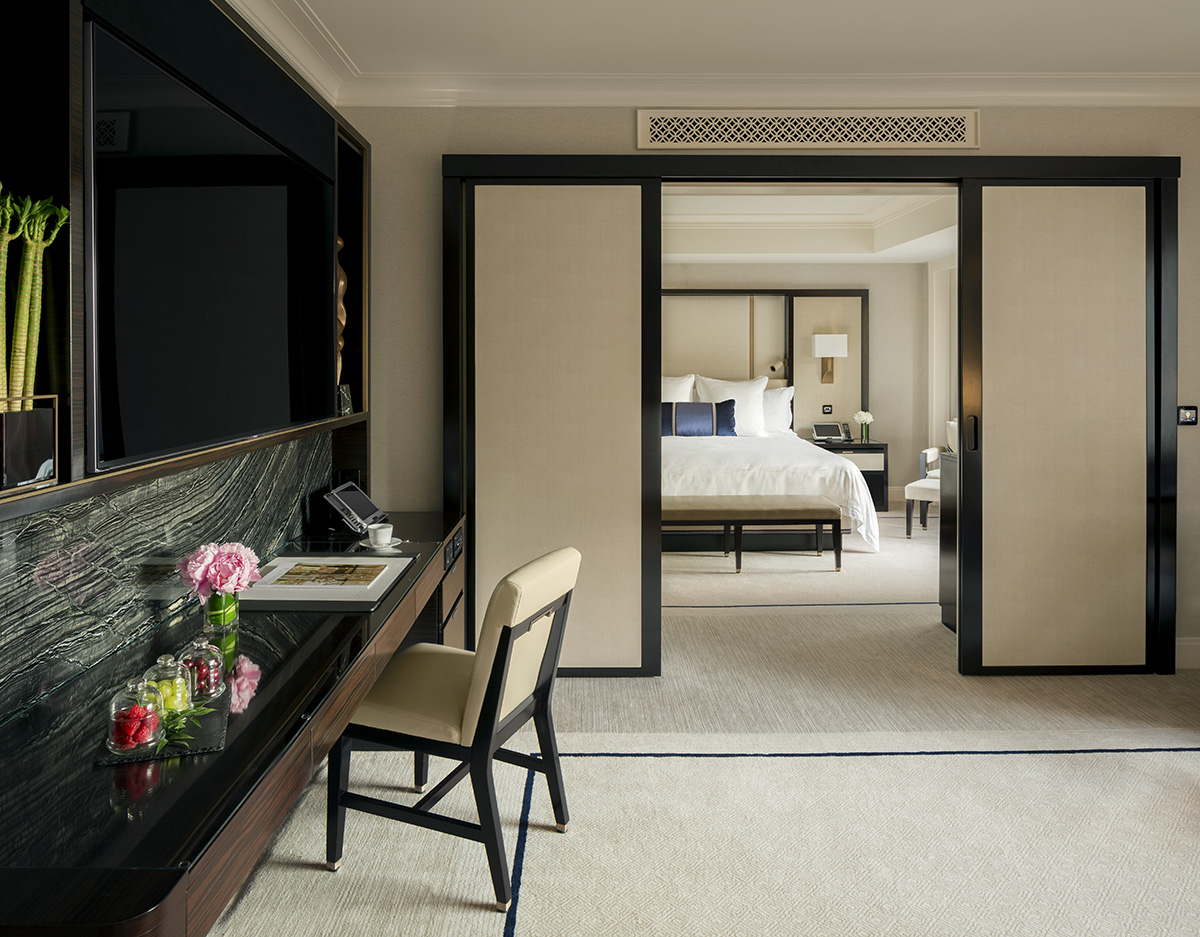 客房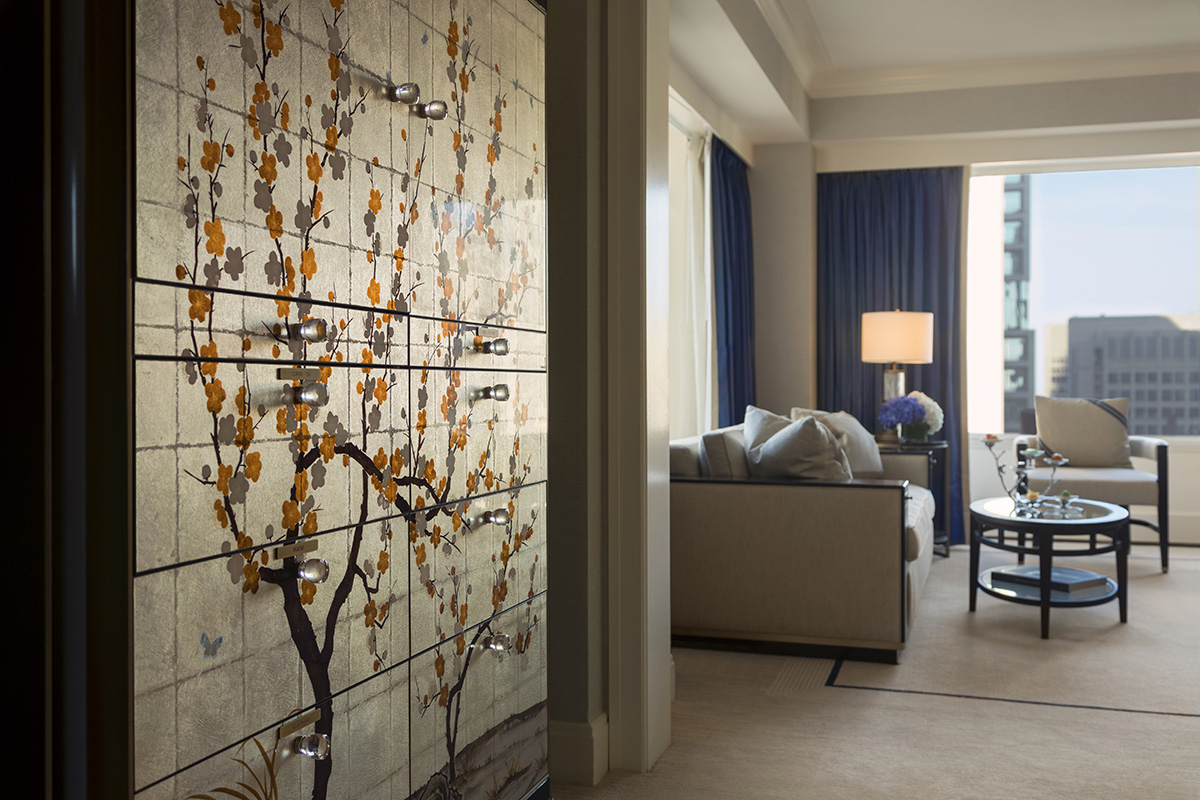 客房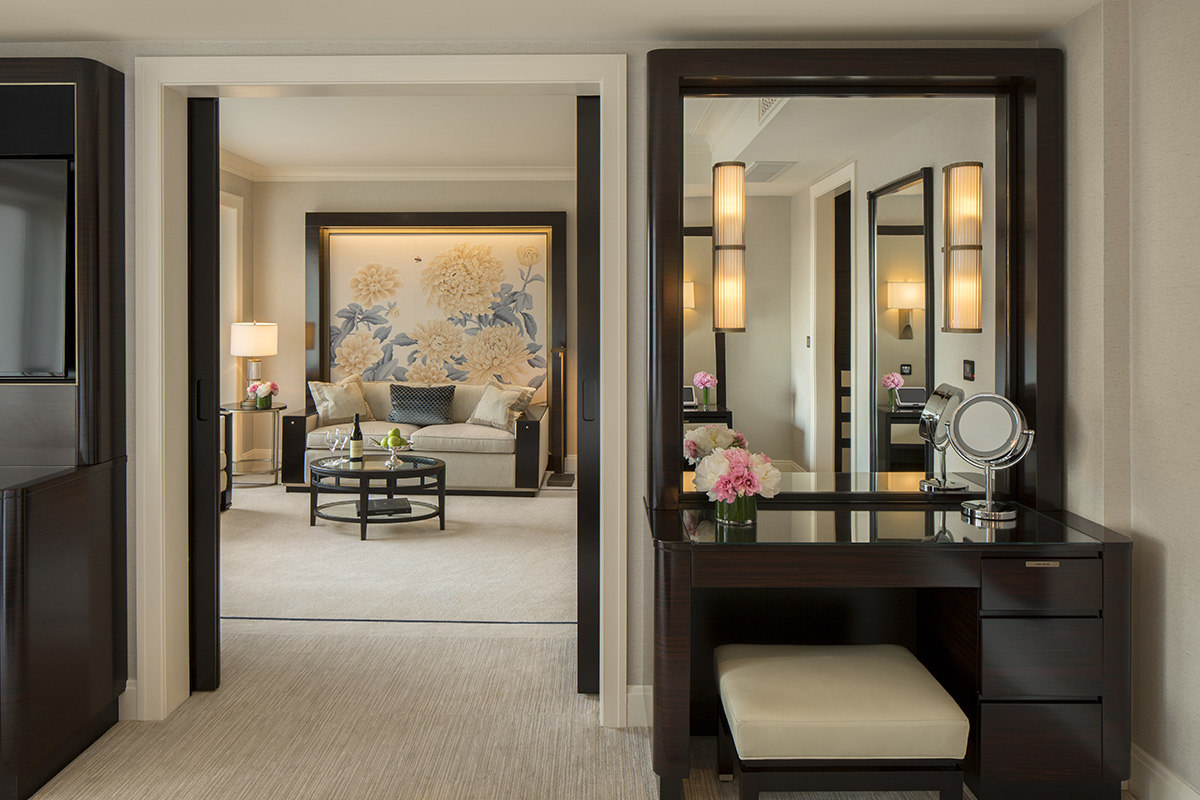 外观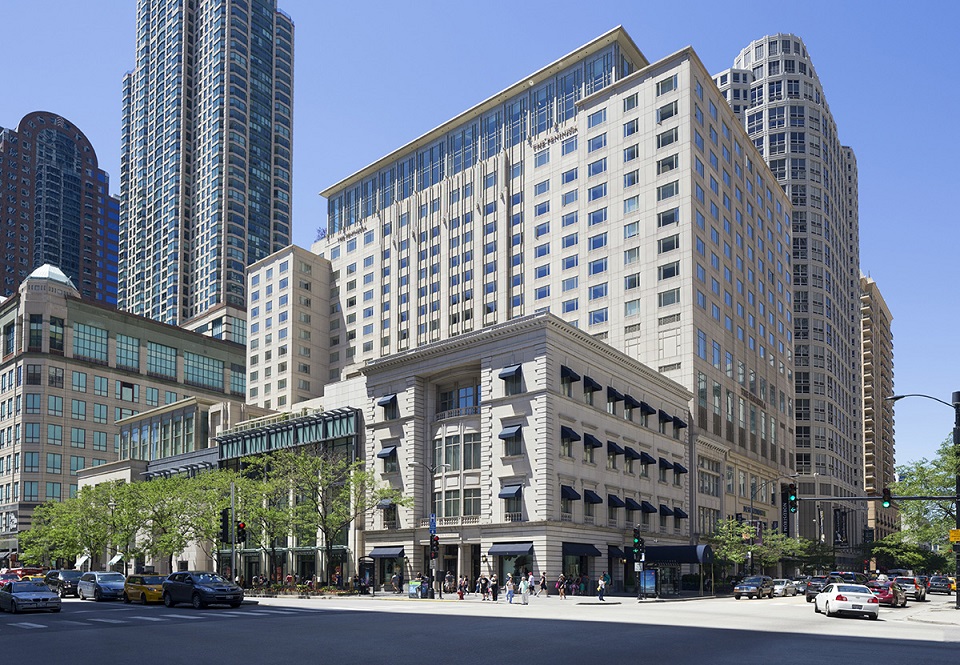 美国芝加哥半岛酒店
The Peninsula Chicago,America
芝加哥素来以高瞻远瞩的设计和建筑闻名于世,身处其中的芝加哥半岛酒店(The Peninsula Chicago)秉承这个优良传统,不遑多让,对一系列客房进行全面的设计翻新,与之配套的前沿科技可谓冠绝全美,将豪华客房的定义提升到一个全新的高度。来自Bill Rooney Studio的设计师 Bill Rooney 亲自操刀,打造出大都会气息浓厚的室内风格,与芝城中心地段的繁荣与活力完美融合,交相辉映。
源于亚洲 情系芝城
套房的全新设计取材于酒店公共空间的法国装饰风格,每间客房皆经悉心打造,无论是商务或是旅游的宾客,身在其中,都可感到舒适贴心。客房的墙面由艺术家 David Qian (锦绣朝歌) 以手绘的芝加哥巿花菊花图案点缀,菊花亦为亚洲"花中四君子"之一,进一步加深了半岛集团源于亚洲与情系芝城的神韵。
全新的装潢陈设营造出更加宽广舒适的空间,如家般写意。设计师Rooney先生以高端精巧的奢华游艇为蓝本,采用高级木材精选布艺极富质感的皮革,加以细致周到的规划,使享受与实用融会贯通。 化妆台采用丰腴檀木制成,芝加哥艺术家Jean Jacques Porret创作的铜制雕塑置于其上,艺术与实用兼具的互动体验溢于言表。靠窗位置旁特意增添餐桌,客人在舒适用膳的同时可以尽享窗外芝城的醉人美景。
奢华套间 无与伦比
芝加哥丰富的文艺历史中独有的艺术元素凝缩在酒店74 间全新装潢的套房中。每间套房缀以人手绘画的菊花主题丝绸壁饰,纯手艺上色的精巧玻璃摆设为套房锦上添花。亚洲的"花中四君子"之兰花使艺术家米高格里文 (Michael Glickman)灵光乍现,打造出满布花卉图案的玻璃墙。 套间内的迷你吧及咖啡设备藏身于由David Qian以手绘Chinoiserie典雅风格的柜子中,与同系列的设计墙纸交相呼应,相得益彰。
多间位于黄金角落位置的行政套房分别俯瞰密歇根大道Rush 大街和芝加哥大道。入住其中,芝城中心地段的繁华景致尽收眼底。
In a city known for its forwardthinking design and architecture, The Peninsula Chicago is emulating this experience as it announces plans for a comprehensive room renovation that will set a new standard for guest room design in Chicago – and beyond. The project showcases the Peninsula hallmarks of glamorous luxury and advanced technology designed to enhance every guest's stay with ease, elegance and the ultimate in personalization. Conceived by designer Bill Rooney of Bill Rooney Studio, Inc., the new concept is contemporary, yet reflects a cosmopolitan spirit that is pitchperfect for The Peninsula Chicago's vibrant setting in the heart of Chicago,
Fusion of Asia and Chicago
Drawing influence from the French Deco style of the hotel's public spaces, the new guest rooms are more residential and designed with luxury travelers in mind. The wall in each guest room is covered with the pattern of chrysanthemums hand painted by the artist David Qian, which is the official flower of Chicago and also one of the four "noble flowers" of Asia, further solidifying the marriage of the brand's Asian heritage and Chicago influence.
The new decorations make the guest rooms look more spacious and comfortable. Based on the exquisite design of luxury yacht, designer Rooney created a luxurious yet functional builtin space with the use of Macassar wood, selected fabrics and supple leathers. The dressing table is made of ebony. A bronze sculpture created by Chicagoan artiist Jean Jacques Porret is put on the dressing table to make it artisitc as well as functional. A dinning table has been added by the window, which allows the guests to have their meal while appreiciating the beautiful scenery of Chicago.
Luxury Suites
The 74 newly redesigned suites at The Peninsula Chicago will be among the most luxurious and spacious in the city, featuring unique art elements that offer a nod to Chicago's rich art culture. Each suite will feature a handpainted silk art wall in the chrysanthemum theme, reinforced by exquisite glass decorations colored by hand. The artist Michael Glickman was inspired by orchids to cover the wall with the pattern of orchids. The minibar is hidden in an elegant Chinoiserie cabinet designed by David Qian.
Many of the executive suites overlook Michigan Avenue, Rush Street or Chicago Avenue. Stay in any one of them and you can take in all of the city's vitality.
商务合作:
咨询电话:010-64706107
邮箱:info@hotelelitemag.com
Business cooperation:
Tel:010-64706107
Email:info@hotelelitemag.com