Torschänke餐厅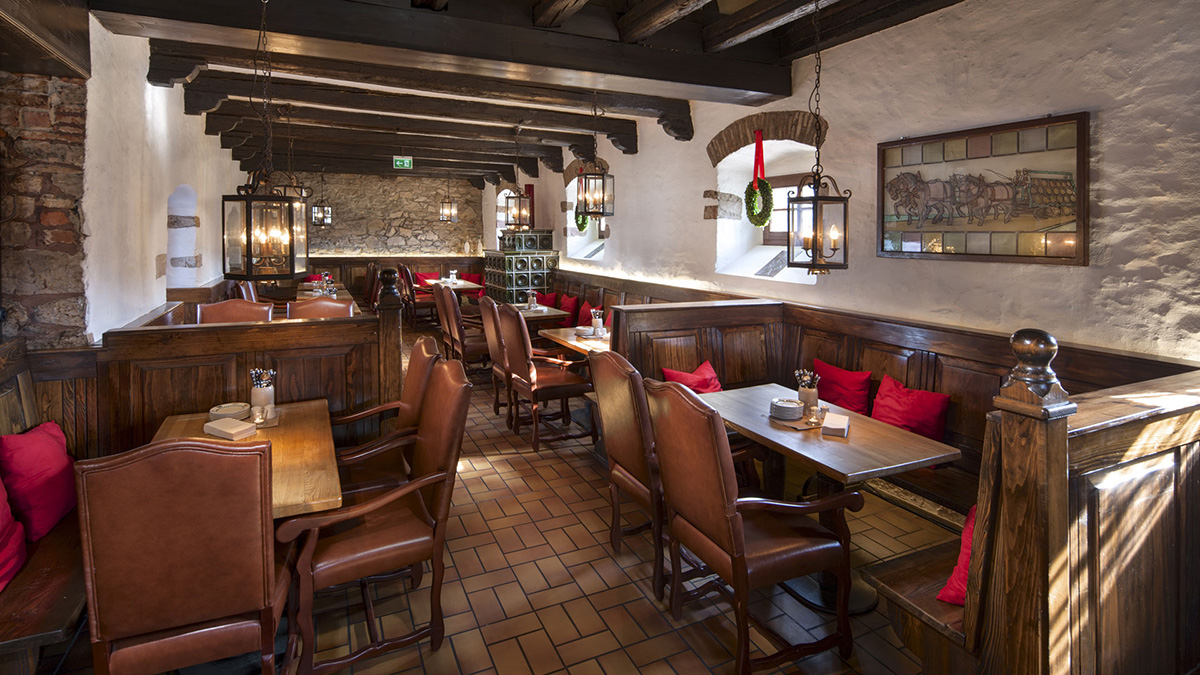 Stüberl餐厅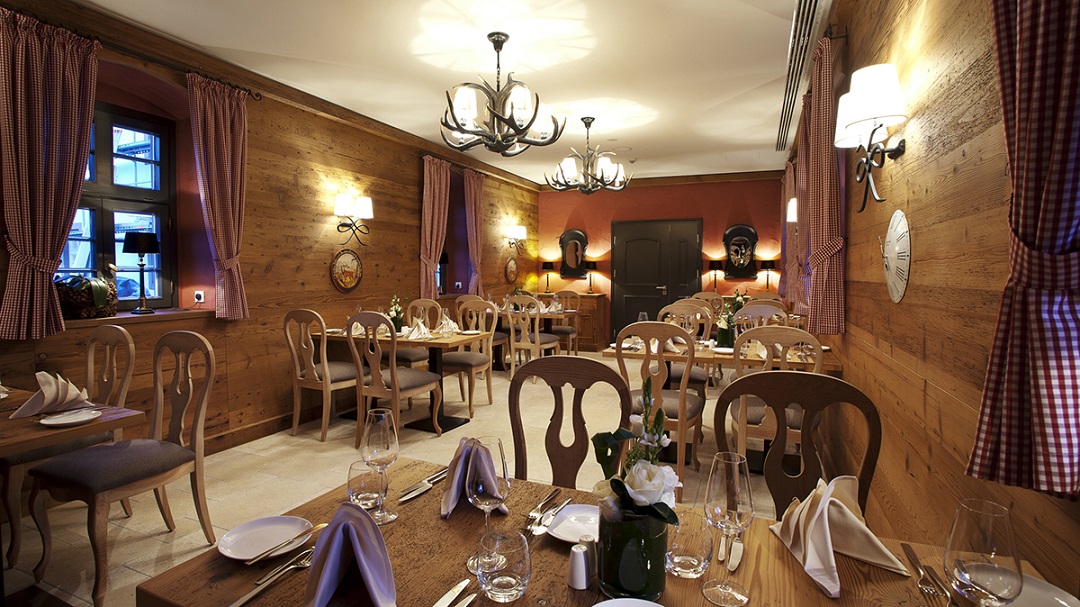 温室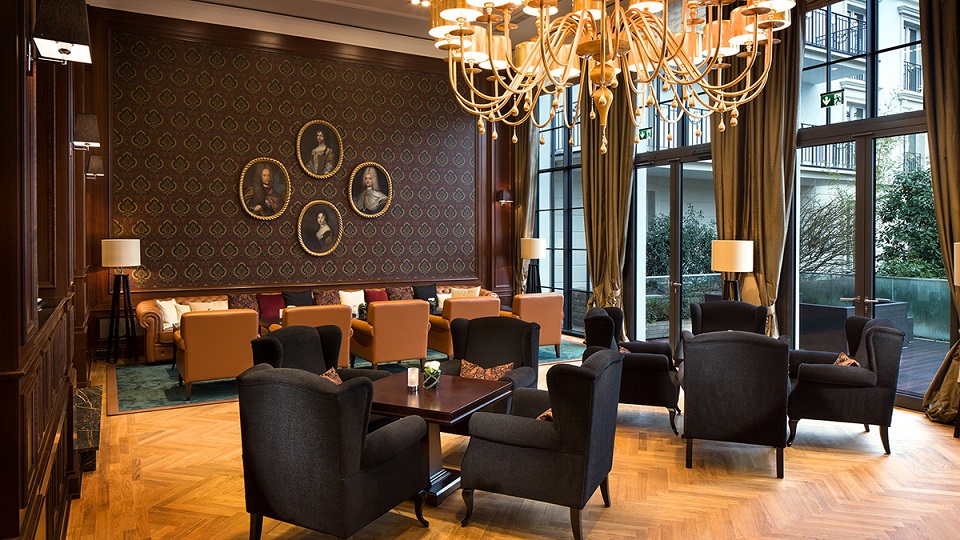 吸烟酒廊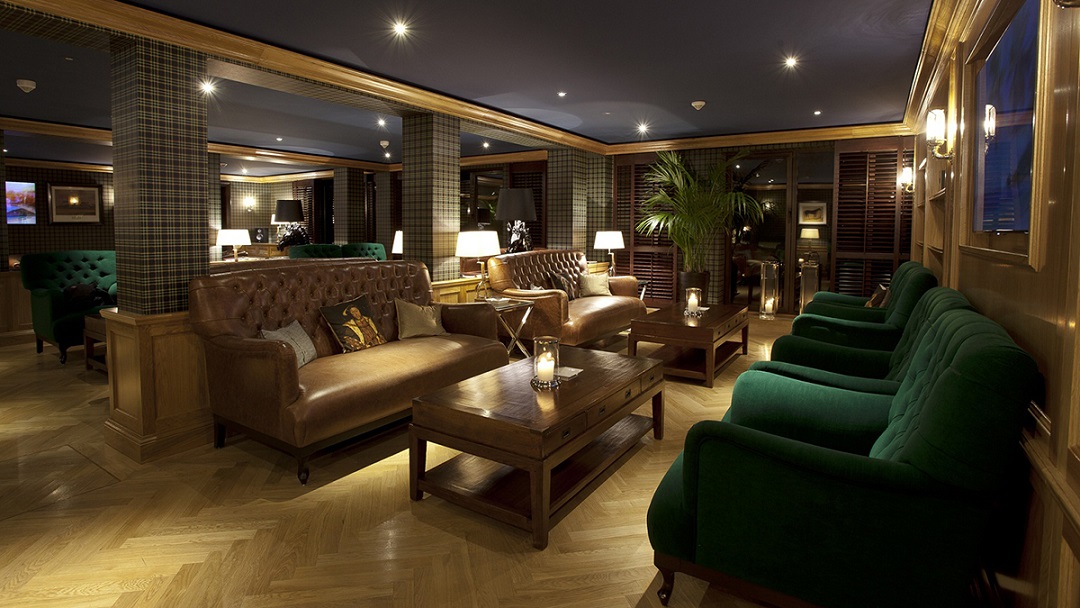 Gravenbruch_Sra Bua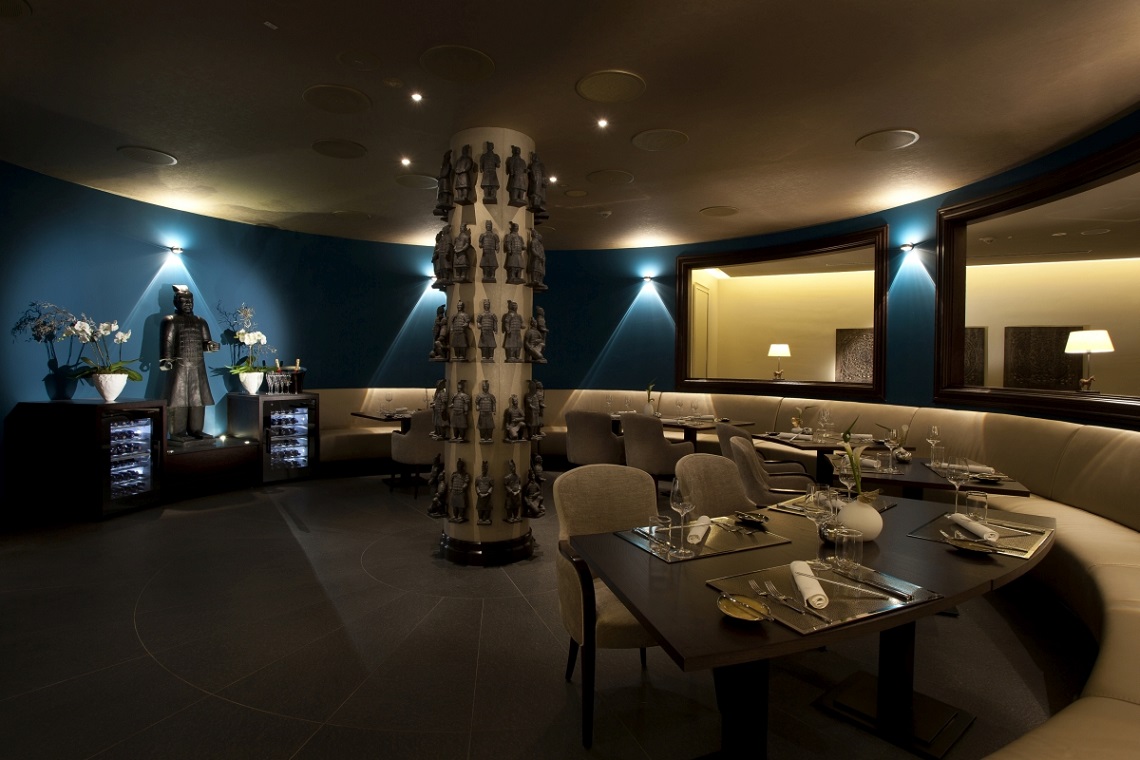 Gravenbruch_Sra Bua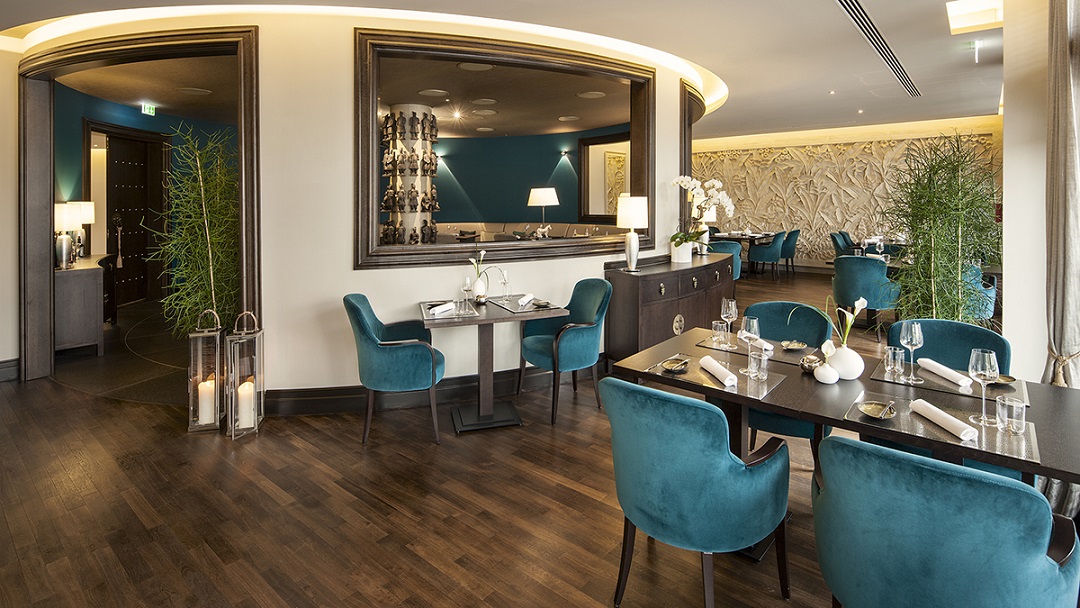 酒廊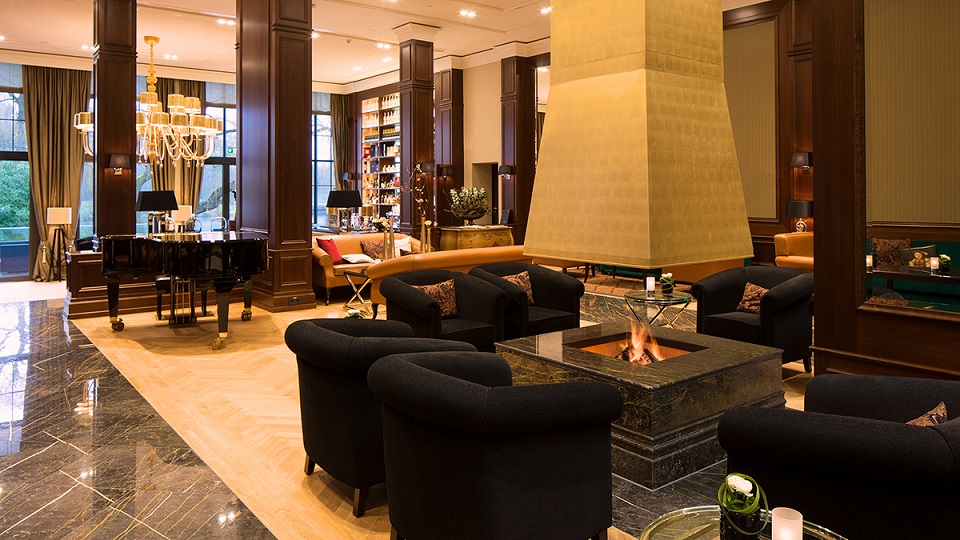 大堂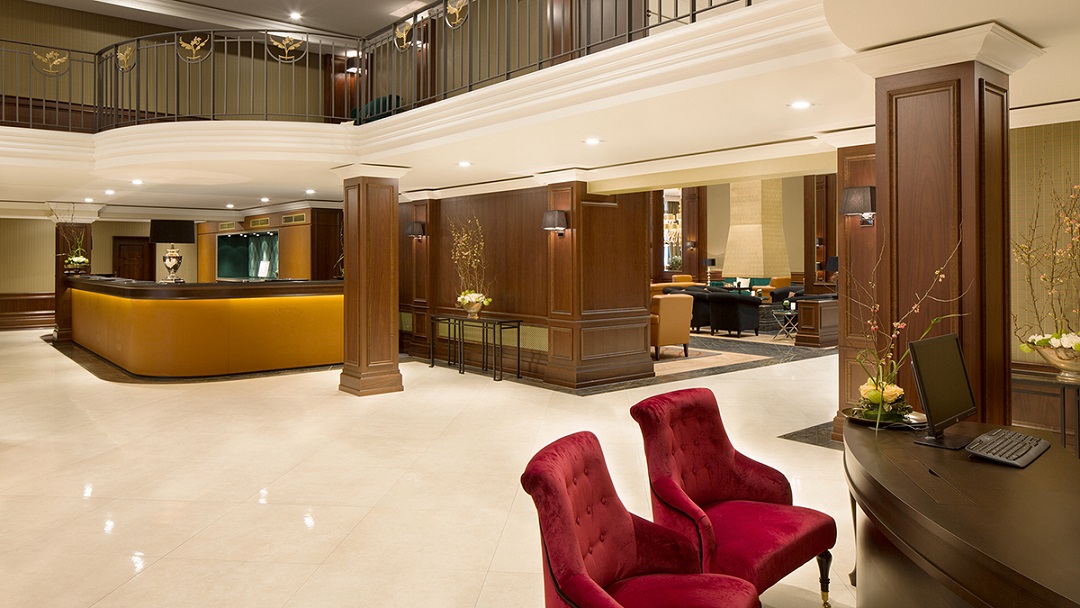 套房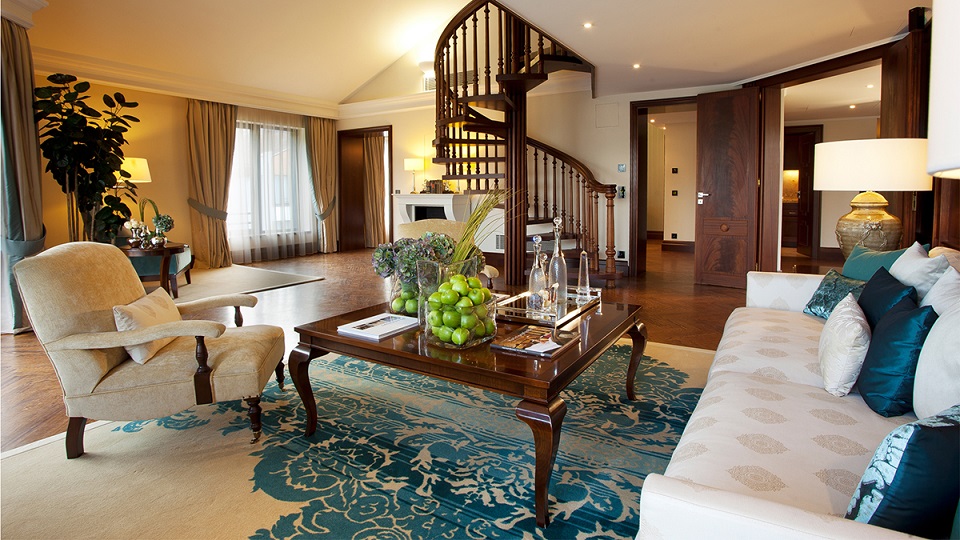 客房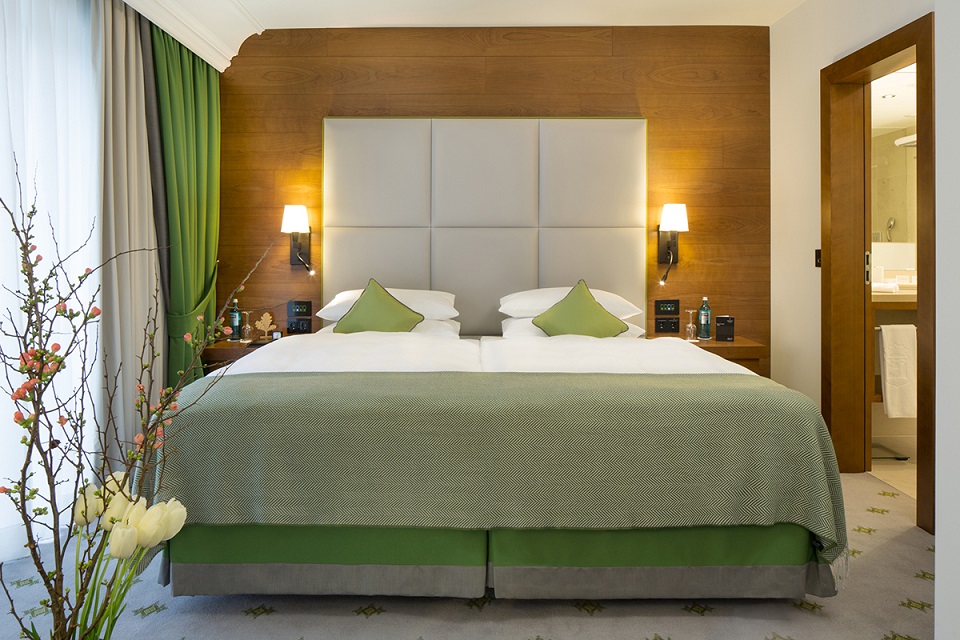 德国法兰克福格拉文布鲁赫凯宾斯基酒店
Kempinski Hotel Frankfurt Gravenbruch,  Germany
在法兰克福格拉文布鲁赫凯宾斯基酒店原址处,最早的历史记载源自于1586年骑士塞巴斯蒂安冯霍伊森施塔姆(Knight Sebastian von Heusenstamm)在灰溪旁所建造的格拉文布鲁赫庄园(Gravenbrucher Hof)。1720年,由于巴洛克时期的狩猎风潮兴起,此处又加盖狩猎用的休憩木屋。十九世纪末,建筑再度被改建成为格拉文布鲁赫林间客栈(Forsthaus Gravenbruch),成为当时贵族狩猎的专用住所。凯宾斯基酒店管理公司于1976年接手,1980年正式开张,历经多次大规模的翻修与扩建,终成当前面貌。法兰克福凯宾斯基饭店酒店已在此经营三十九年,至今仍然尽心守护着当地的自然与传统。
庄园式奢华
这间五星酒店共有225间客房,其中38间为套房。每间客房和套房都有花园或湖泊景观。2012年,酒店由具有丰富的星级酒店设计经验的 "德国设计师之家酒店设计公司" (Designer's House GmbH in Germany)主理改造工程,设计师Madeleine Moes负责全面装修和局部改造。房间内部的升级于今年全部完成,但保留了原始的乡村精神风貌。客房面积为25至33平方米不等,高级与豪华房型有红绿两种明亮配色,设有硬木家具,摆设大方且素材极具现代感,浴室由大理石与橡木地板铺设而成,整体可谓是传统与现代的诱人结合。面积最大的总统套房高达180平方米,配有华美而宽敞的两个卧房,室内有独立画廊与藏书丰富的私人图书馆,走上阳台还可以欣赏优美的湖景,许多政商名流都曾下榻于此。
酒店设施还包括设备完善的健身房,在这里一边健身,一边欣赏花园与湖泊景观,令人动力大增。酒店Spa占地2000平方米,七间水疗套房提供按摩美容化妆等服务,烤箱,蒸汽室,室内与户外温水游泳池亦可自由使用。
绅士们的第二个家
Klounge酒廊设有由地板到天花板的全景窗户,大型独立烟囱,在露台上能看到湖边美景,酒廊全天候提供饮料与小食,在这里不论享用传统英式下午茶或是品尝酒店甜点铺自制的蛋糕,都是一种天人合一的享受。Smoker's100欢迎吞云吐雾的雪茄君子们,这里有近200种雪茄品牌可供挑选,如著名的CohibaMontecristoDavidoff和Zino等。
The property of Kempinski Hotel Frankfurt Gravenbruch was first mentioned in historical sources in 1590, when Knight Sebastian von Heusenstamm built the Gravenbrucher Hof on the "graven Bruch" (grey brook) on the original site. The manor was expanded in the baroque period, following the fashion of the times, with a hunting lodge in 1720. At the end of the 19th century the public house Forsthaus Gravenbruch provided a popular wooded destination for Frankfurt's nobility. Since Kempinski Hotels took over in 1976, the luxury hotel has undergone a series of additions and renovations to come to its current form, and it was finally opened in 1980. Having managed the property for 39 years, Kempinski Hotel Frankfurt Gravenbruch preserves local traditions and nature to heart.
Stately Grandeur of a Manor House
The hotel has a total of 225 rooms, 38 of which are suites. All rooms and suites have a view of the park or the lake. In 2012, Designer's House GmbH in Germany and its lead designer Madeleine Moes took charge of the hotel's full renovation and partial reconstruction. The full upgrade of the rooms was completed this year. The rooms are between 25 and 33 sq.m in size. The deluxe and grand deluxe rooms come in two bright colour tones of red and green, and are equipped with hardwood furniture and decorative art made of modern material. The fully restored baths are paved with marble and oak wood. The overall design stayed true to the spirit of the hotel's country estate style, creating an attractive combination of tradition and modernity. The largest 180sq.m Presidential Suite has two spacious rooms with balconies with a view of the lake, as well as a gallery with a wellorganised library. Many politicians and celebrities have frequented this divine dwelling.
The hotel facilities include a fully equipped gym with the most motivating park and lake views. The 200sq.m Spa has a total of 7 treatment rooms for massages and beauty treatments such as manicure, pedicure and cosmetics. The sauna, steam bath, indoor and outdoor heated outdoor pools can also be used freely.
Gentlemen's Second Home
The KLounge is a classic bar with floortoceiling panoramic windows, gorgeous views of the lakeside patio, and a large freestanding chimney. This is an excellent place for tea lovers to enjoy a traditional British teatime in the afternoon or a piece of cake from the hotel's own patisserie.
Smoker's100 is the right place for smokers and cigar lovers. They offer over 200 cigar varieties including internationally known brands such as Cohiba, Montecristo, Davidoff, and Zino.