餐厅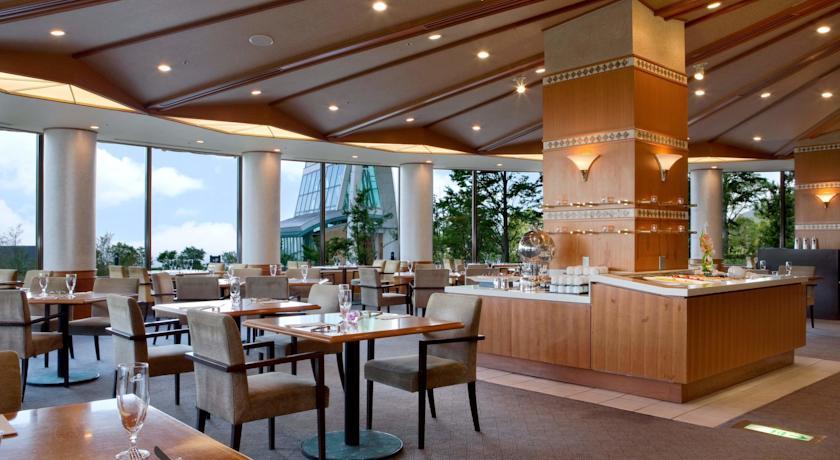 餐厅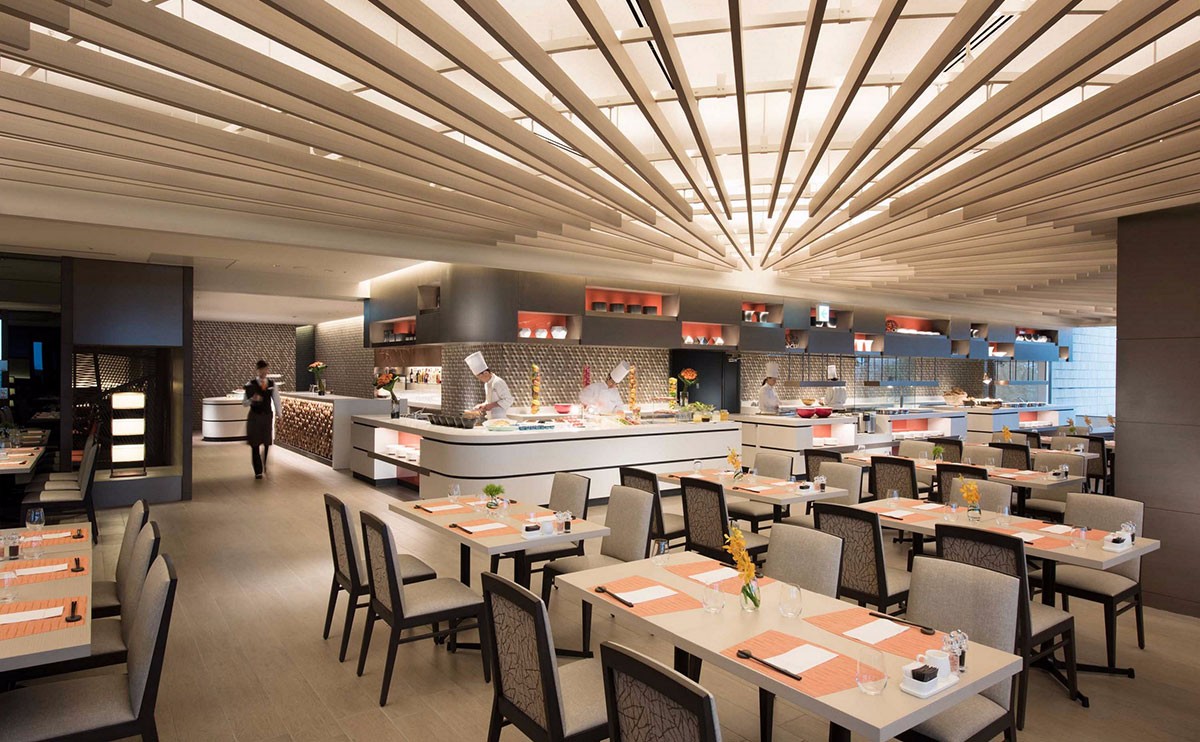 商务中心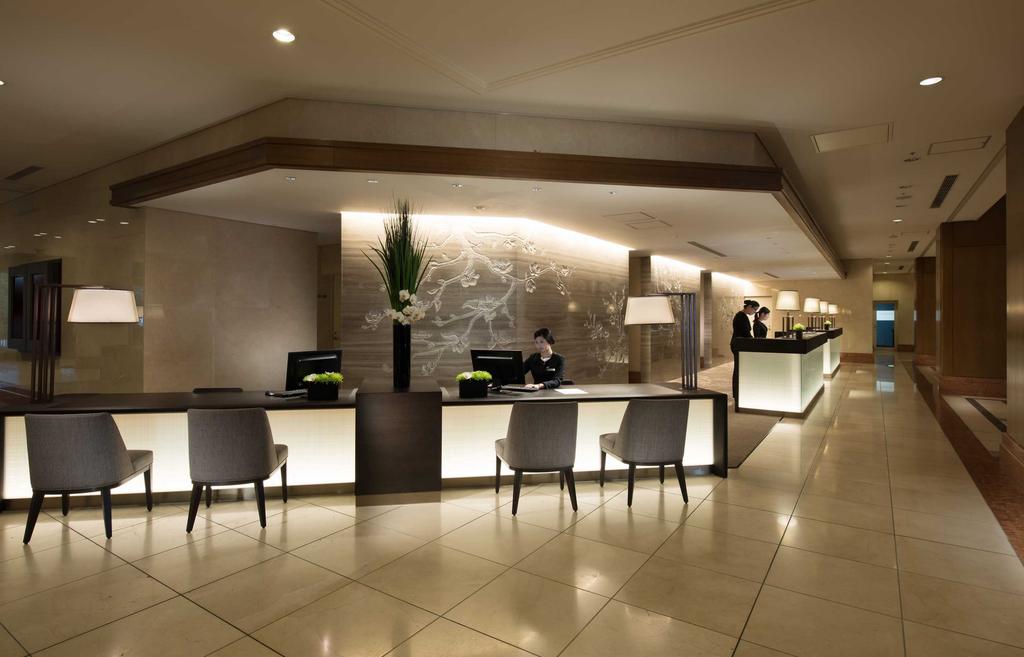 双人房(双床)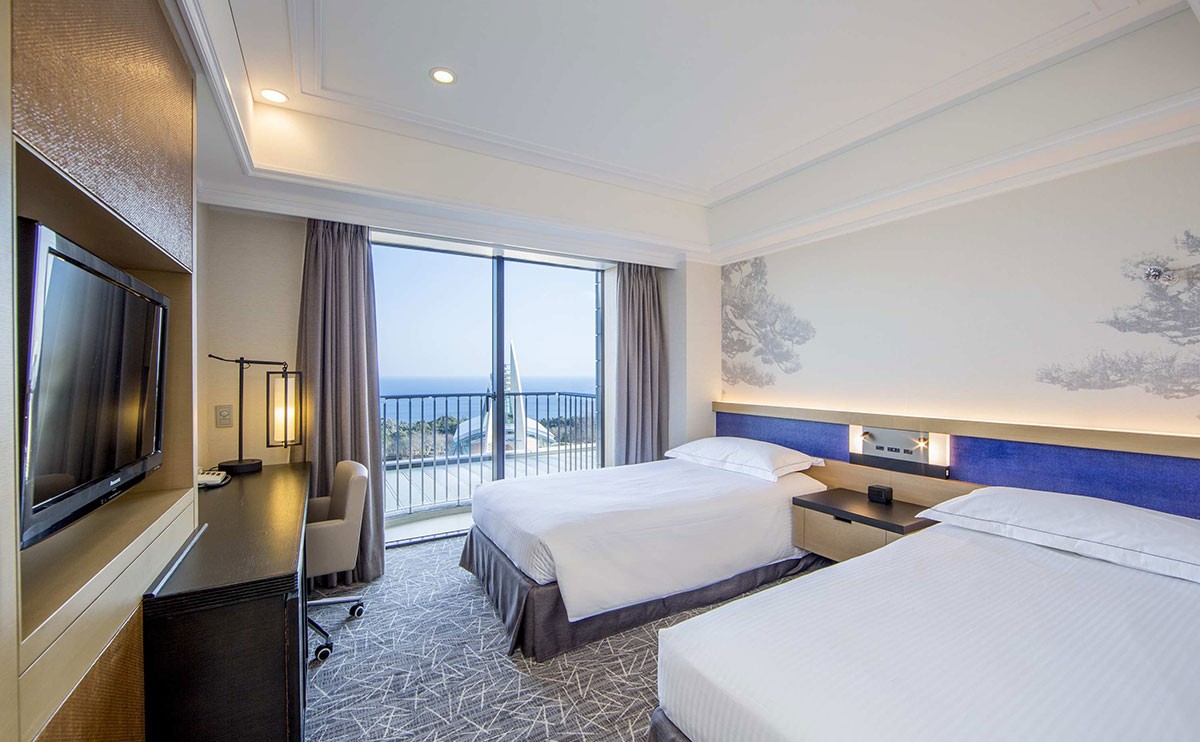 日本西式套房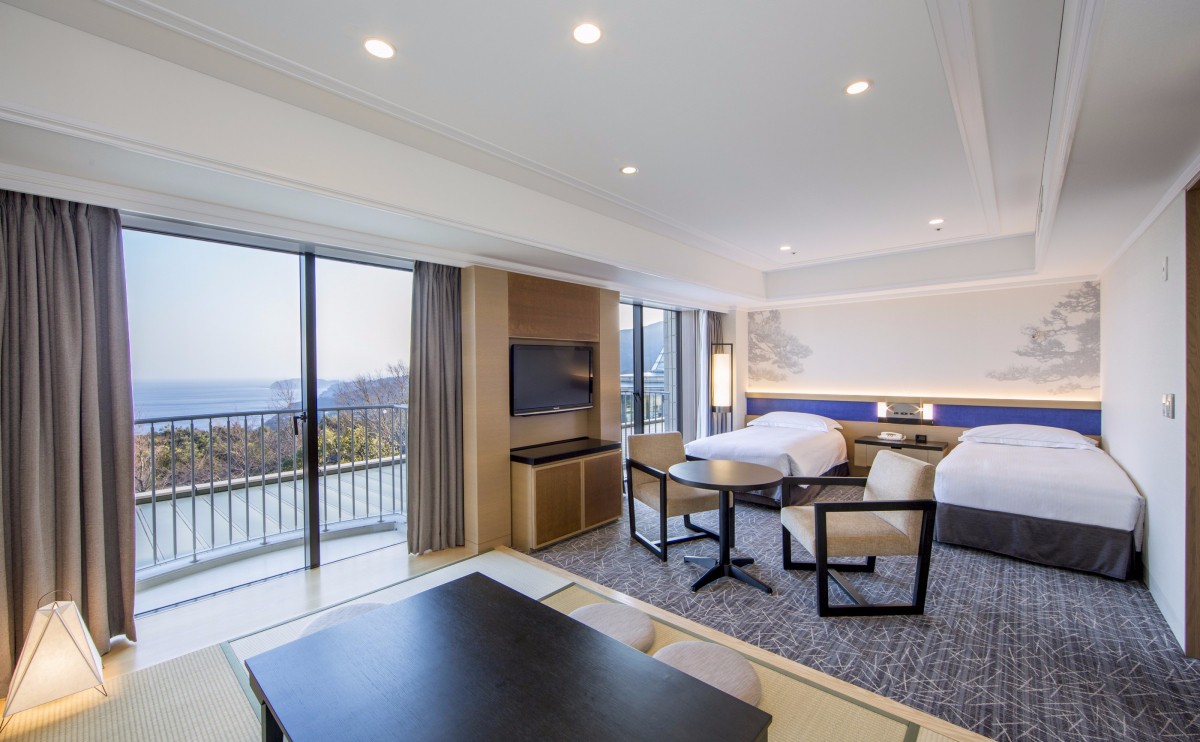 客房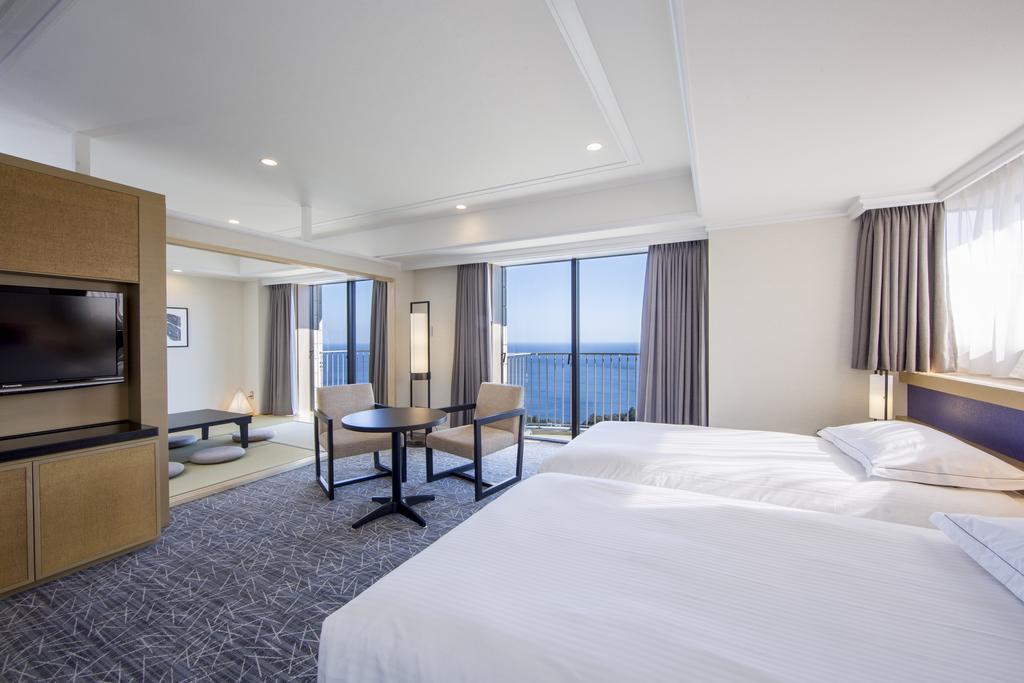 大厅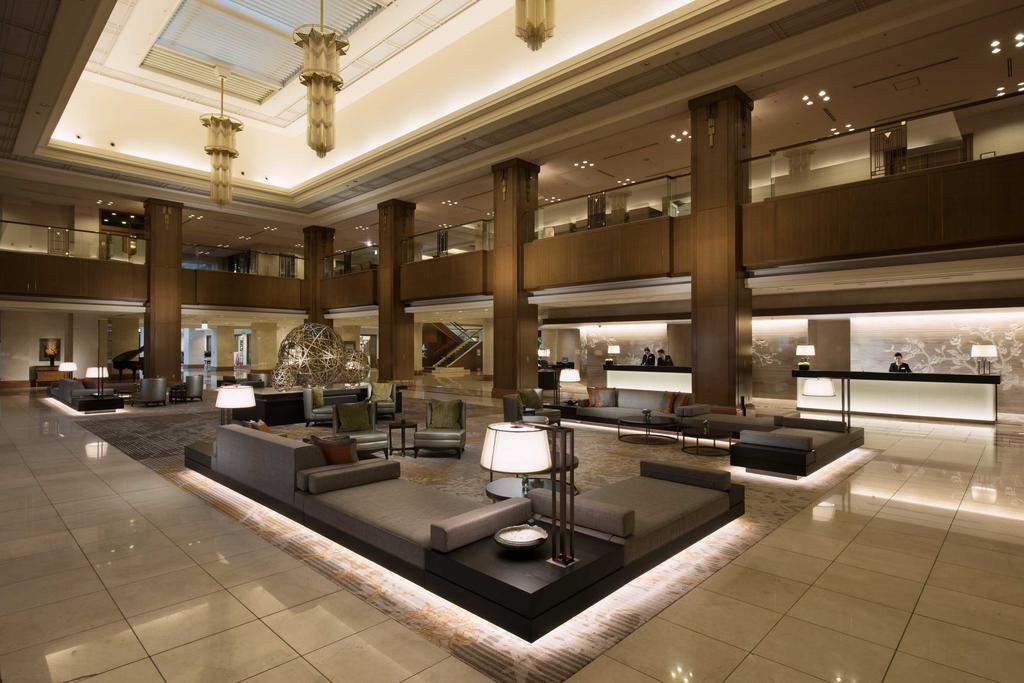 外观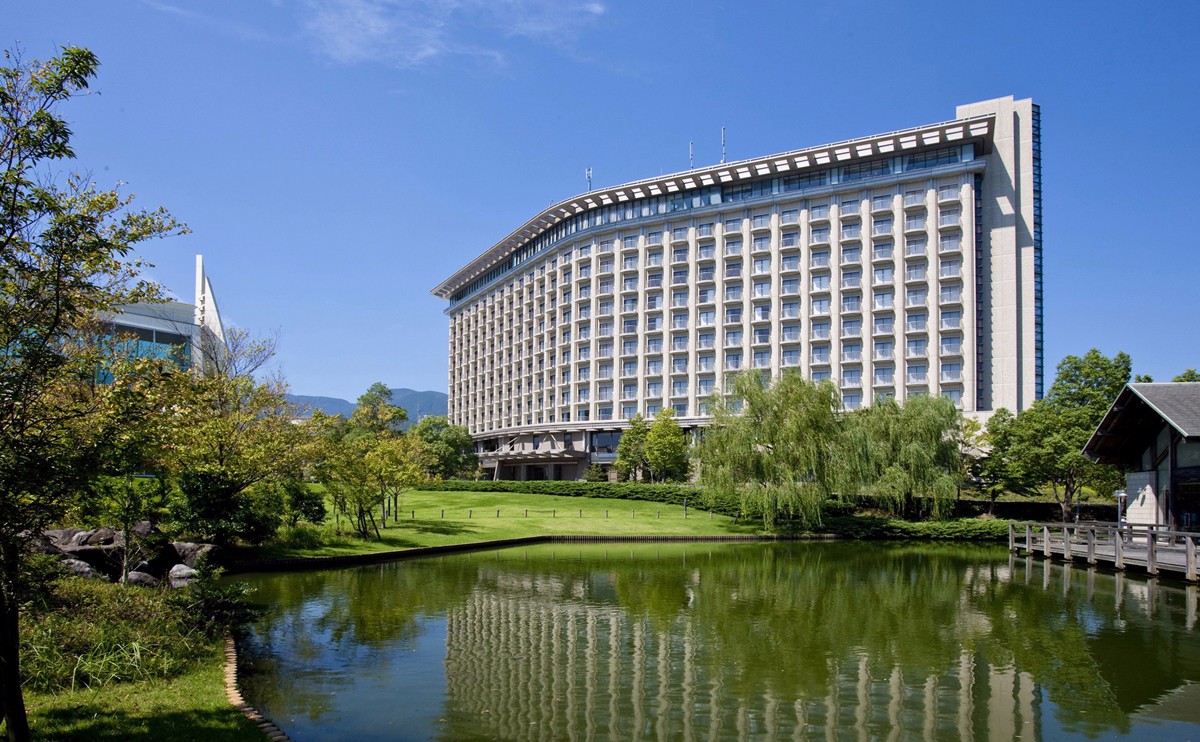 日本小田原希尔顿温泉度假酒店
Hilton Odawara Resort Spa
小田原希尔顿温泉度假酒店栖身于箱根山下,紧邻碧蓝水域的相模湾,风景如画。这妙不可言的景致有助于放松身心,而酒店内的水疗中心提供的理疗项目可使宾客进入一种更深层次的放松状态,多达35种的独创水疗项目将唤醒沉睡已久的五感与身心。
享受深度放松
在Aqua Beautè Spa水疗中心享受一次全身精油按摩是给予百忙中的自己一份犒劳。随着天然的荷荷巴精油散布于全身,身体的紧张感逐渐消失,浓郁的芳香会使您深度放松,与此同时您的皮肤将会得到彻底的清洁与滋润。
此外,水疗中心还利用法国思蒂水疗产品提亮及滋润面部肌肤,使其长久保持湿润。平躺之下,蚕茧质地的面膜慢慢渗入面部皮肤,一股海洋与花朵的混合芳香沁人心脾,不到两小时的面部护理使您恢复青春般的活力与光彩,绝对是一种身体与精神相结合的艺术享受。
欢乐水世界
今年四月,酒店的Bade Zone游泳中心刚刚翻修落幕,各种室内与室外泳池桑拿及蒸汽浴室等一应俱全。天花更衣室及前台在梅花图案的陪伴下,突显着日式风格。在这里,您不仅可以享受水的欢乐,而且可以欣赏到酒店外的壮阔海景。
此外,游泳中心还推出水中健身课程。在专业教练的精心指导和水的作用下,您的身体机能将逐步调节至最佳的状态。
Set between the Hakone foothills and stunning Sagami Bay, Hilton Odawara Resort & Spa helps their guests to experience deep relaxation while taking in serene, panoramic vistas. Dedicated to the art of relaxation and wellness, Aqua Beautè Spa offers over 35 treatments designed to nourish their guests' body, mind and senses.
Enjoy Deep Relaxation
Aside from the busy life, a trip to Aqua Beautè Spa shall be a reward to yourself. Feel the tension melt away with a full body oil massage as the natural jojoba oil spreads all over your body, and an intensive aromatic experience that brings deep relaxation. At the same time your skin will become thoroughly cleansed and moisturized.
In addition, the Spa uses French Sothys Spa products to brighten and moisturize facial skin, so that it stays moisturized for an extended time. Lie back while the hydrating mask rejuvenates your skin with cocooning textures and subtle marine and floral fragrances. The facial, taking less than two hours, will help you reclaim your radiance and boost your youthful complexion, and it is absolutely an artistic enjoyment of both the physical and spiritual.
Joyous Water World
In April this year, the hotel's swimming center Bade Zone opened after renovation, equipped with a variety of indoor and outdoor swimming pools, saunas and steam rooms, etc. As a symbol of local beauty, graphic plum trees can be seen in major areas such as the ceiling of the pool area, locker rooms and reception, highlighting the Japanese style. Here, you can not only enjoy the fun of water, but also the magnificent view of the sea outside the hotel.
In addition, the swimming center also offers various aqua fitness classes. Under the guidance of a professional coach and the help of water, your bodily function will gradually adjust back to the best state.
商务合作:
咨询电话:010-64706107
邮箱:info@hotelelitemag.com
Business cooperation:
Tel:010-64706107
Email:info@hotelelitemag.com