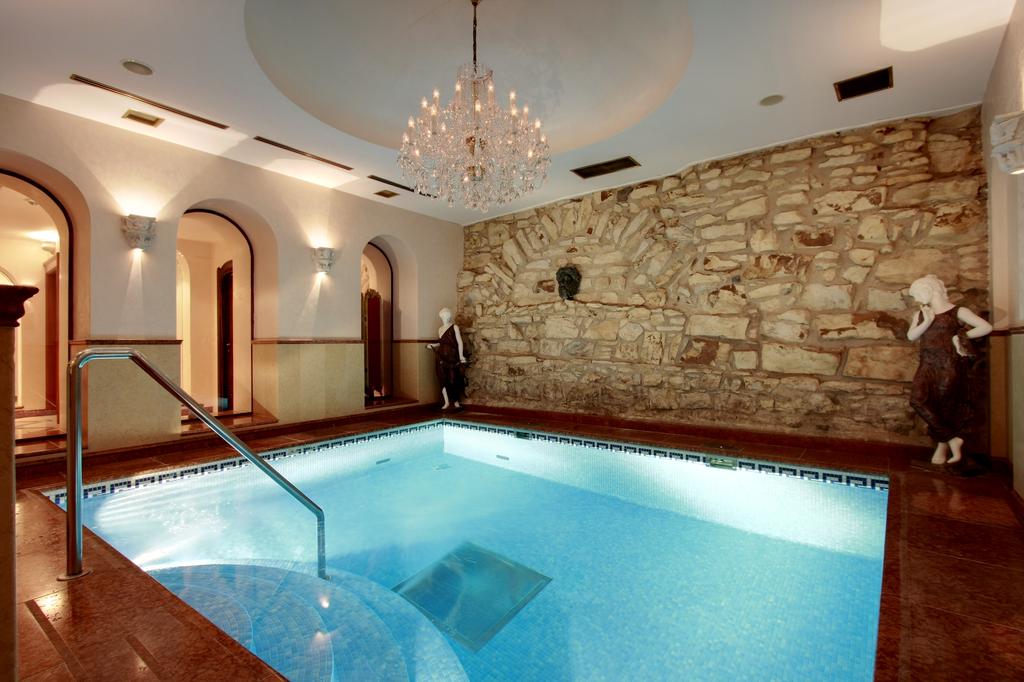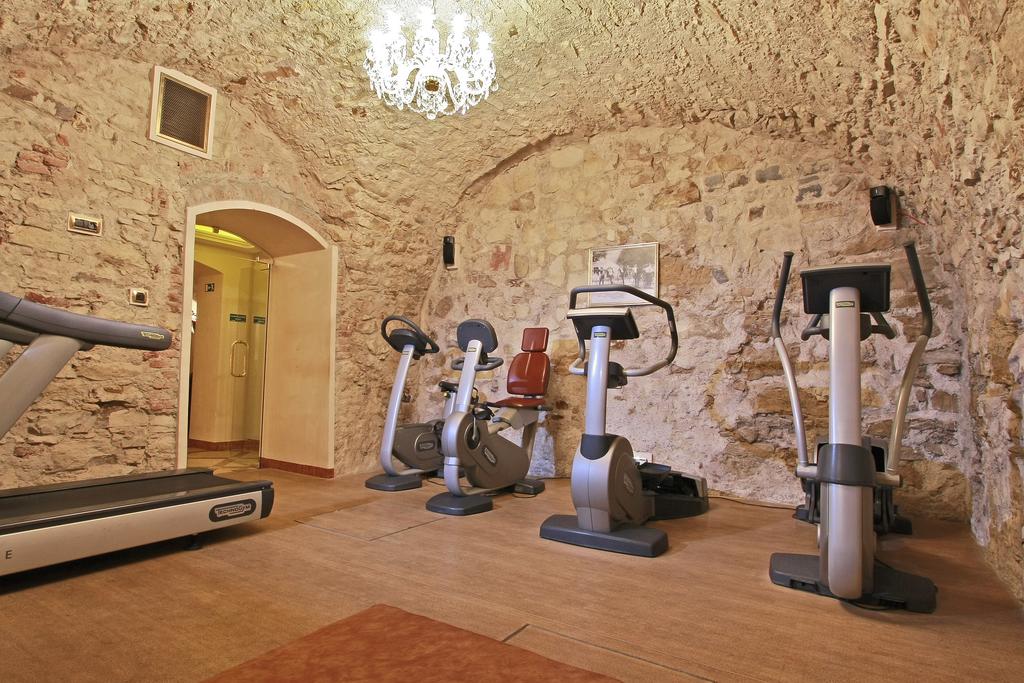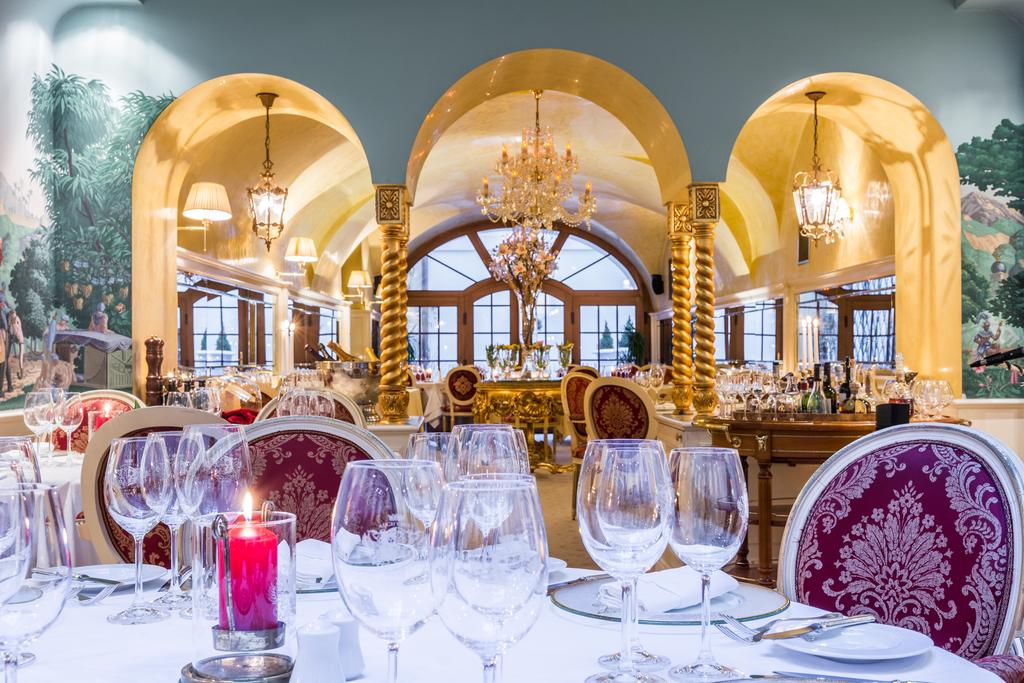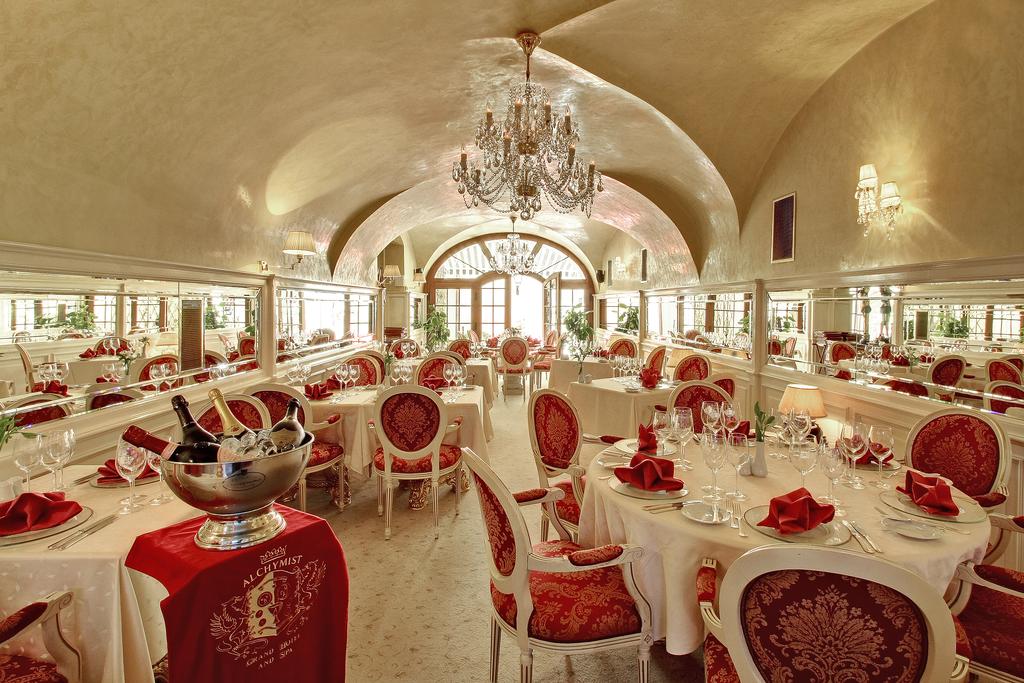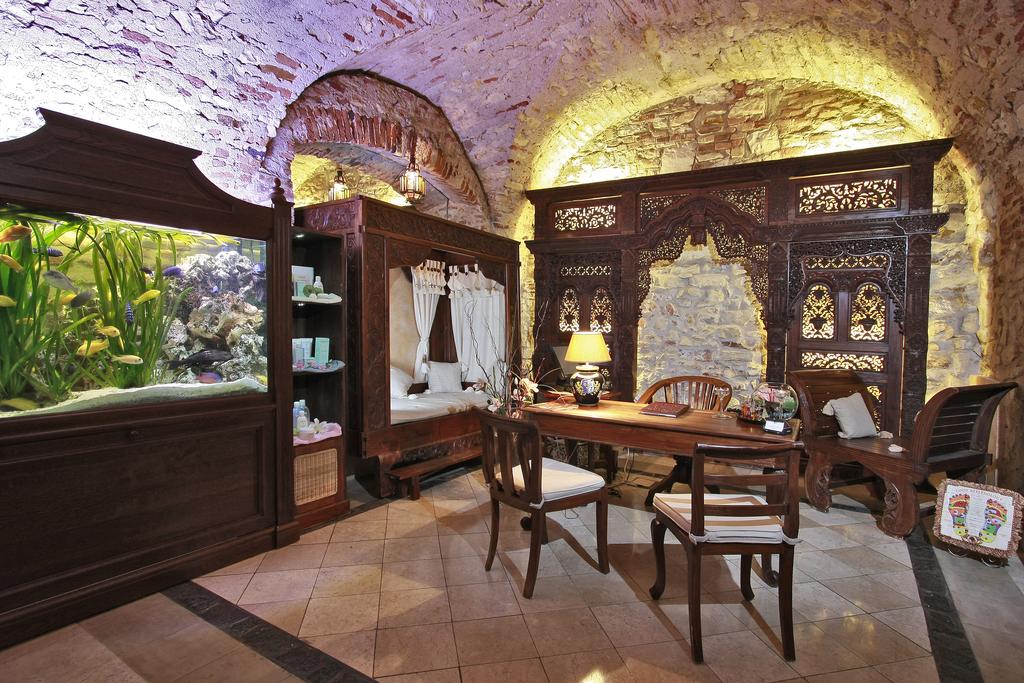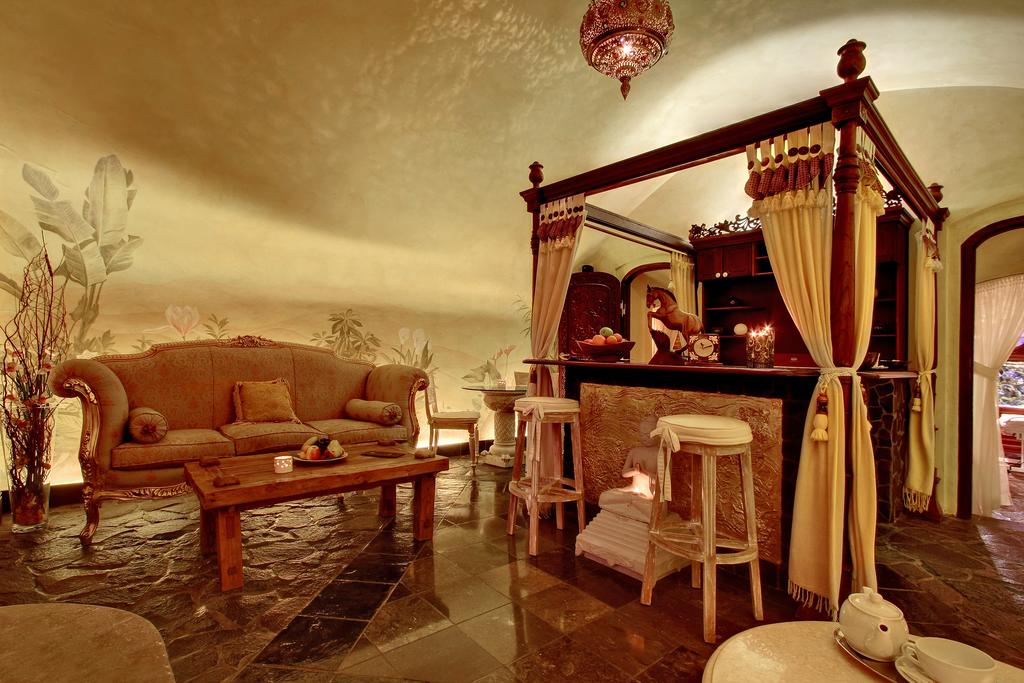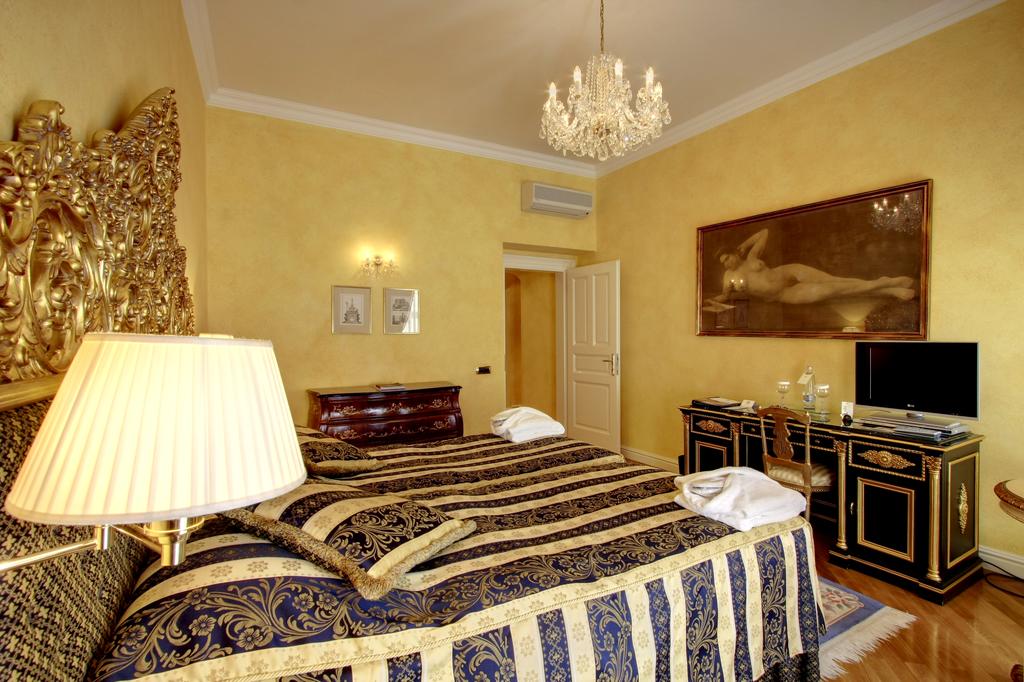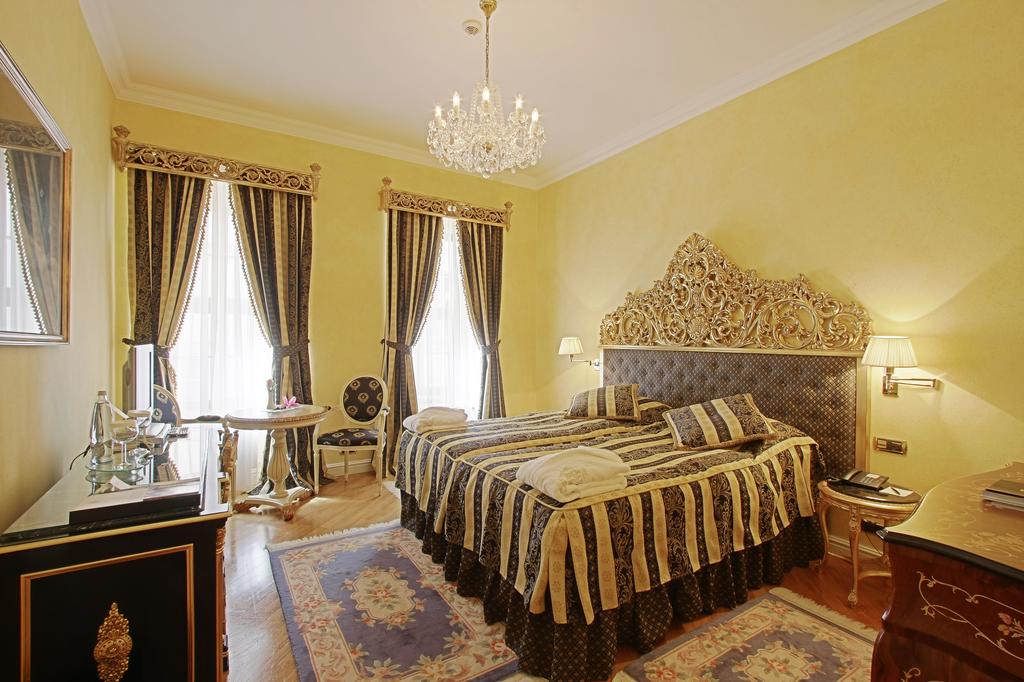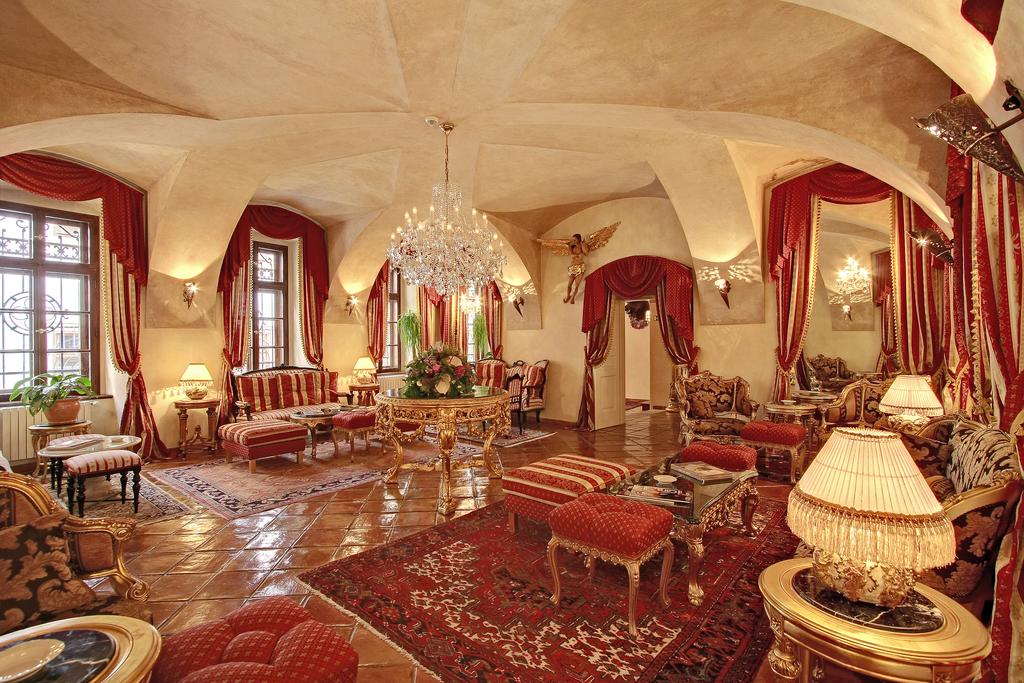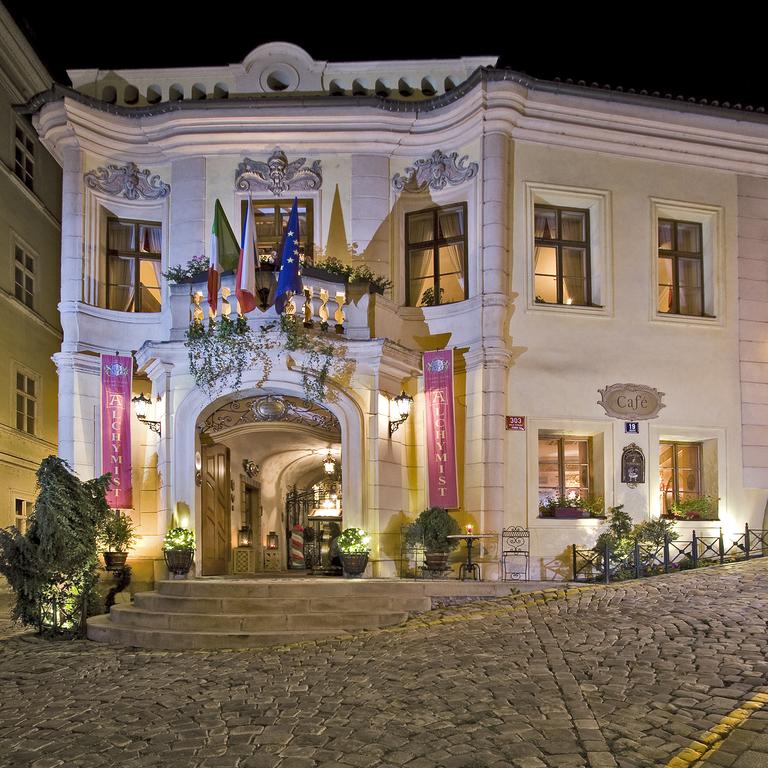 捷克布拉格阿尔奇米斯特温泉酒店
Alchymist Grand Hotel
布拉格阿尔奇米斯特温泉酒店
小体量 大不同
欧洲的许多酒店,若配以其所在的城市和历史,显得再恰到好处不过,令人流连忘返。位于布拉格市中心的阿尔奇米斯特温泉酒店(Alchymist Grand Hotel and Spa Prague)就是其中一例。
Alchymist这个词也可以翻译成炼金术师,这是一项欧洲中世纪达官显贵颇热衷的事物。炼金是现代化学的雏型,也是十九世纪前欧洲上流社会的一种哲学思维,某种程度上也是精益求精的代名词。
酒店建筑原名为Dum U Jeziska,意为"耶稣孩童之家",由当时捷克最著名的建筑师之一奥德瑞琦阿沃斯塔里斯(Oldrich Avostalis)管理至16世纪末期。阿沃斯塔里斯也曾在1586年重建了不远处黄金巷边缘的白塔,可谓捷克建筑历史上的重要人物。
这间不大的酒店共有26套豪华套房,19间普通客房。由于空间有限,每间客房并不算宽敞,但配以高屋顶和传统欧式家居,让身临其中的住客感到温馨与舒适。
在一些客房里,若抬头仔细看,会发现木质房梁和罕见的房梁艺术。这是因为酒店建筑是受到捷克政府保护的,属于历史文化遗产。但这并没有让酒店设计师左右为难。相反,设计师找来艺术家,古为今用,将无法动用的"古董"变成供人欣赏的"房梁艺术",颇具创意。
酒店最大的特色,或许还是在其古典与现代东方与西方的结合。这一点说来容易做来难。欧洲有许多酒店都号称自己横跨国际古今贯通,但又有哪家酒店能够将11世纪的地下室用成今天的水疗中心呢?
在酒店市场经理嘉德斯娃看来,这是她最大的骄傲。"你还可以在这古老的布拉格与古老的地下室蒸桑拿,享受来自印尼巴厘岛的特色按摩,连我们的按摩师都是从那里来的。"
难怪,无数享誉中外的名流对它青眼有加,专程来此下榻,如捷克导演米洛斯福曼(Miloš Forman)捷克名模伊娃赫兹格瓦(Eva Herzigova)德国演员和主持人托马斯(Thomas Gottschalk)澳大利亚名模艾拉麦克弗森(Elle Macpherson)意大利歌手Giampiero Anelli Drupi……酒店虽小,但如此星光熠熠的场景,又有谁能与其争锋。
ALCHYMIST GRAND HOTEL & SPA, PRAGUE
A Petite Place That Makes All the Differences
Many hotels in Europe have shown their true characters with a matching set of city location and history. Alchymist Grand Hotel and Spa Prague in downtown Prague is such an example.
The word "Alchymist" means someone who performs alchemy, something that the medieval European dignitaries were quite keen on. Alchemy is the prototype of the modern chemistry and a philosophical thinking of European Society before the 19th century, and to some extent, it also represents the pursuit of excellence.
The original name of hotel building is "Dum U Jeziska", meaning "House at the Jesus Child". This building was under the supervision of the notable builder Oldrich Avostalis towards the end of the sixteenth century. Oldrich Avostalis also rebuilt the white tower not far from the Golden Lane, and he is said to be the most important figure in Czech architectural history.
Due to limited space, the 26 deluxe rooms and 19 suites are individually sized and shaped according to the historical character of the building. The traditional European furnishing and raised ceilings have provided their guests with a sincere Prague experience.
In some rooms, if you looked up carefully, you will find the wooden beams and rare beam art, this is because the hotel building is a historical and cultural heritage protected by the government of Czech. But this does not trouble the hotel designers. Instead, designers have found artists to transform the antique beams into beam art for people to appreciate, which is quite a creative move.
The biggest feature of the hotel perhaps lies in its classical and modern, Eastern and Western combination. This is easier said than done. Many hotels in Europe claimed to own ancient and modern heritage, but which hotel can be said to own a spa center transformed from an eleventh century basement
From the view of the hotel marketing manager Lucie Gajdošová, this is her greatest pride. "You can enjoy the special massage from Bali Island, Indonesia in the ancient basement sauna of ancient Prague provided by an experienced team of Balinese therapists."
No wonder, countless renowned celebrities have paid special visits here, such as Czech director Miloš Forman, Czech supermodel Eva Herzigova, German actor and director Thomas Gottschalk, Australian supermodel Elle Macpherson, Italian singer Giampiero Anelli Drupi... Though petite in size, it continues to expand its starstudded history, and very few rivals that can do the same.