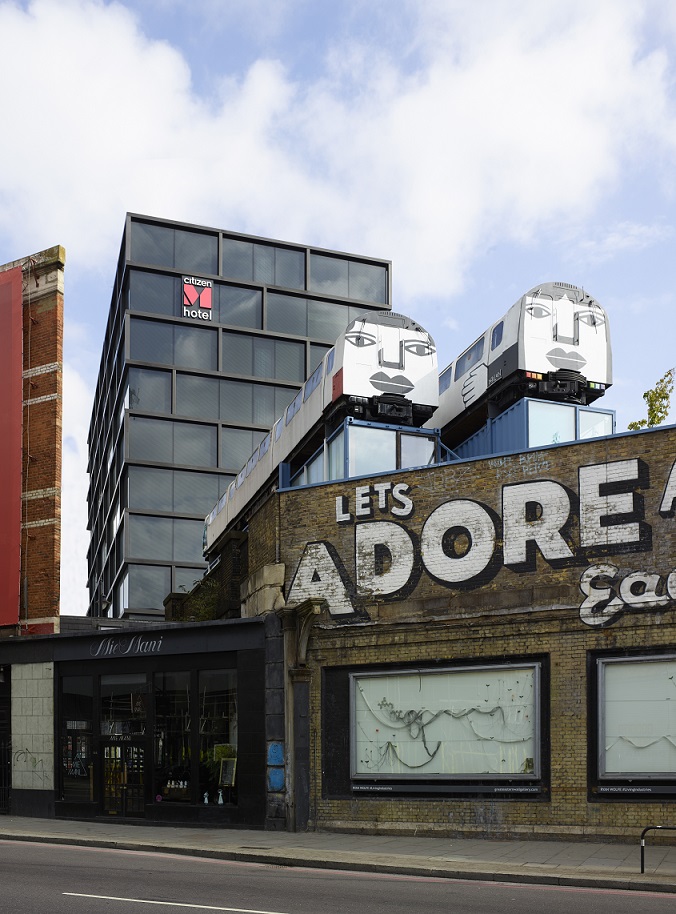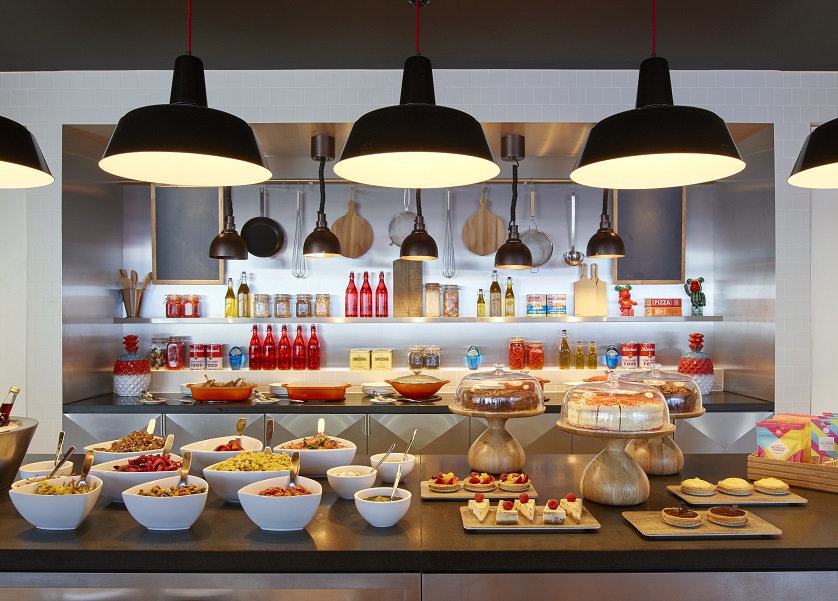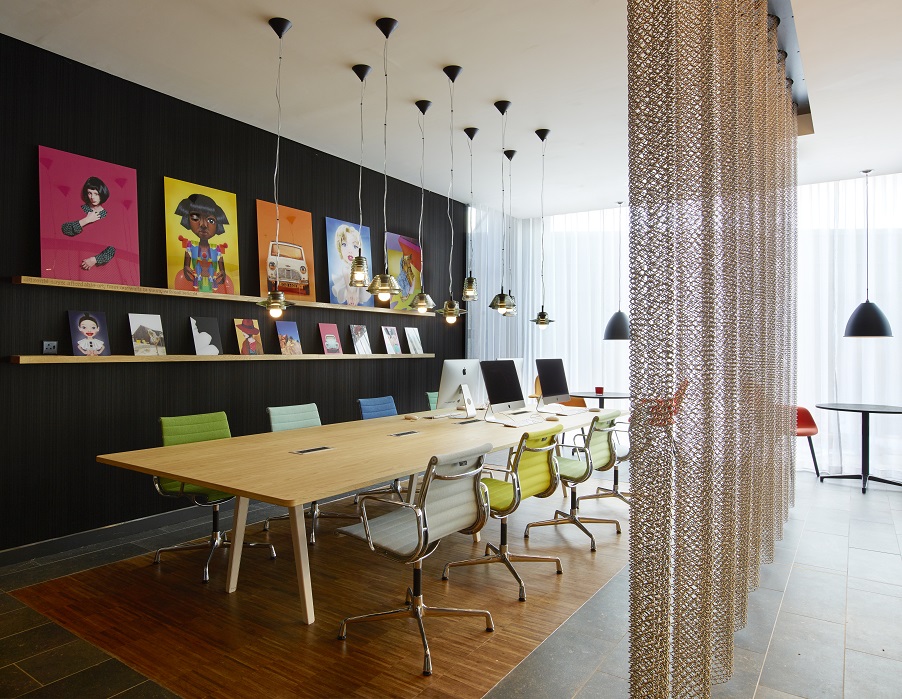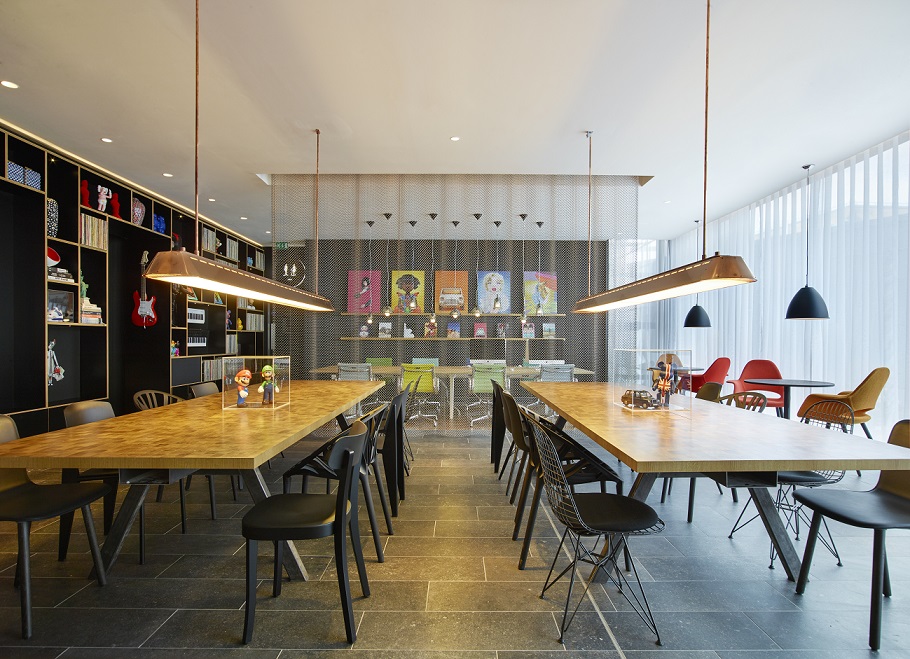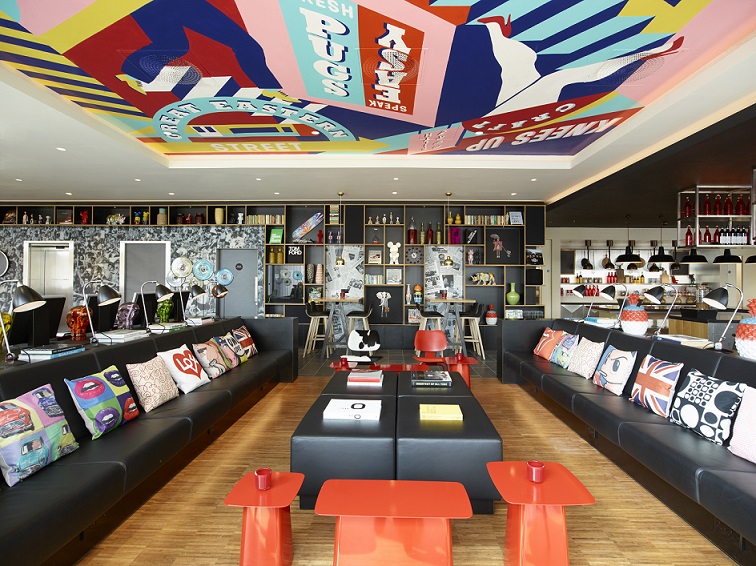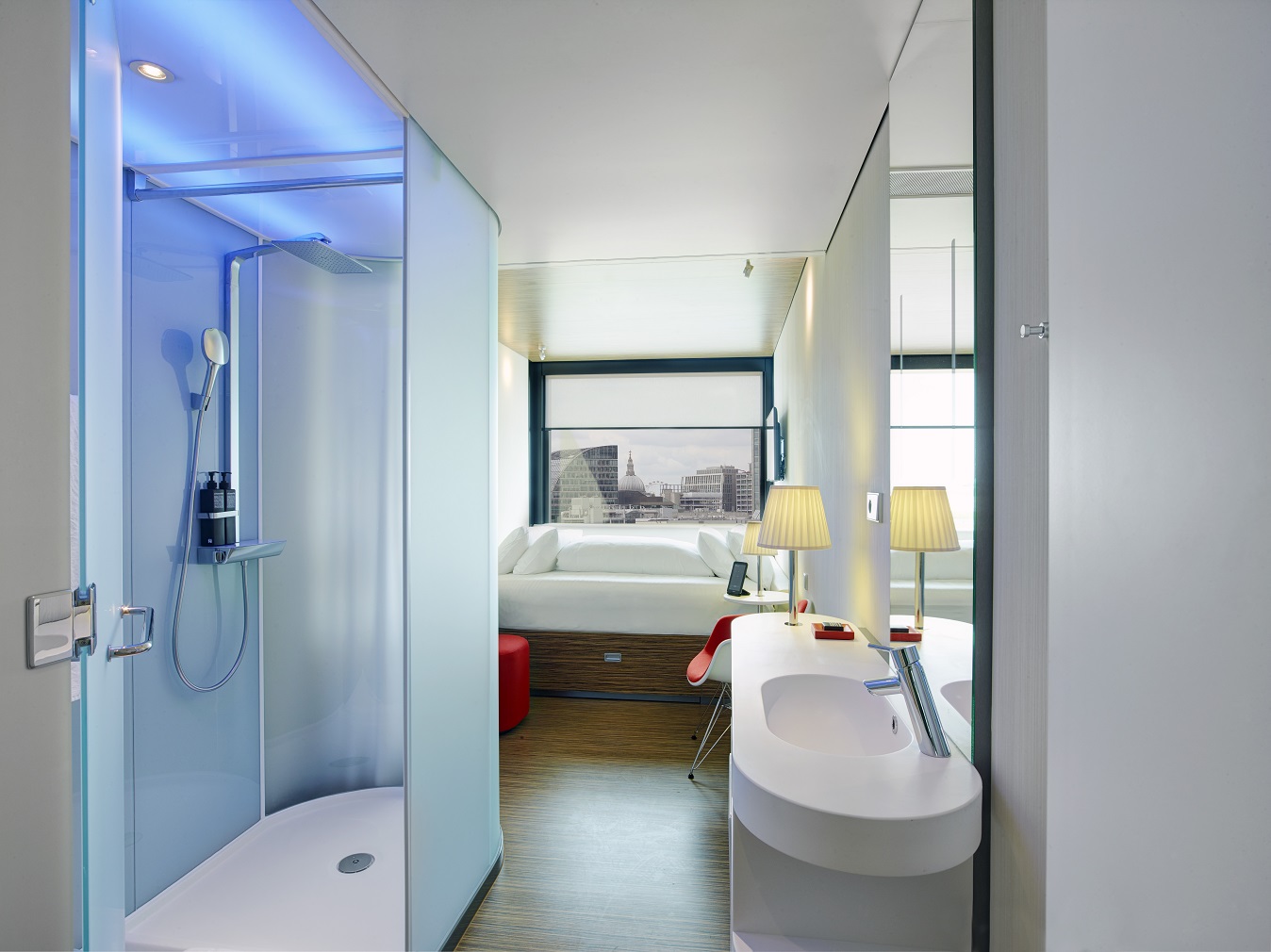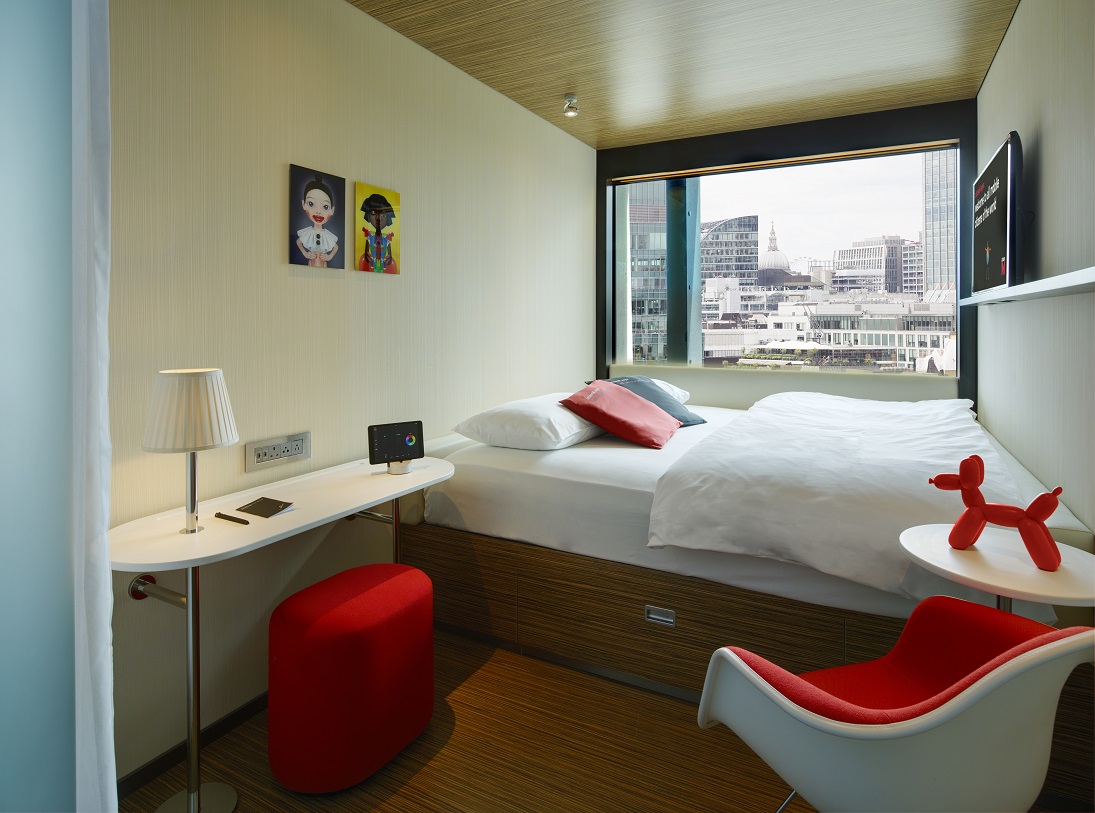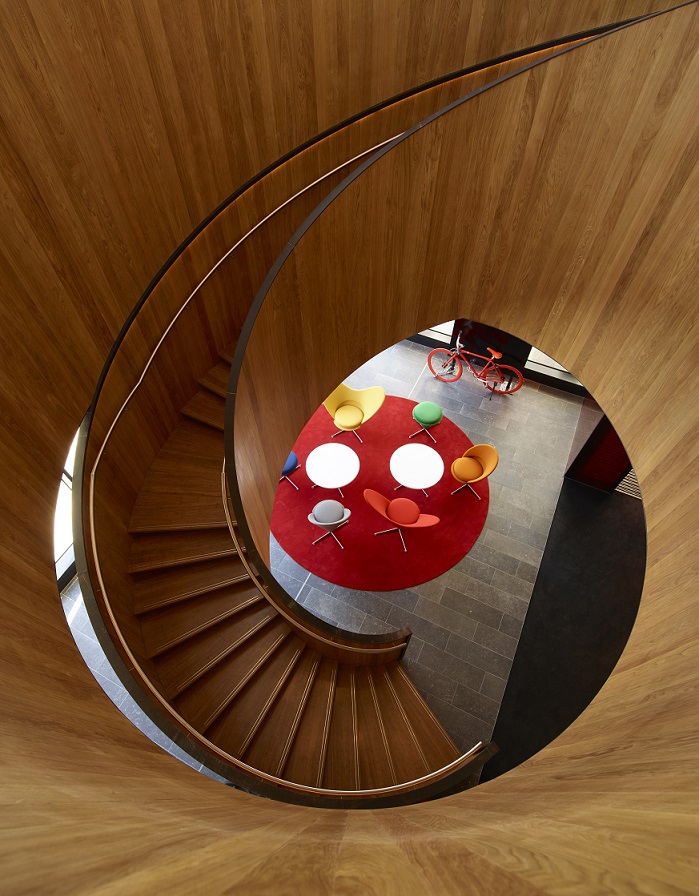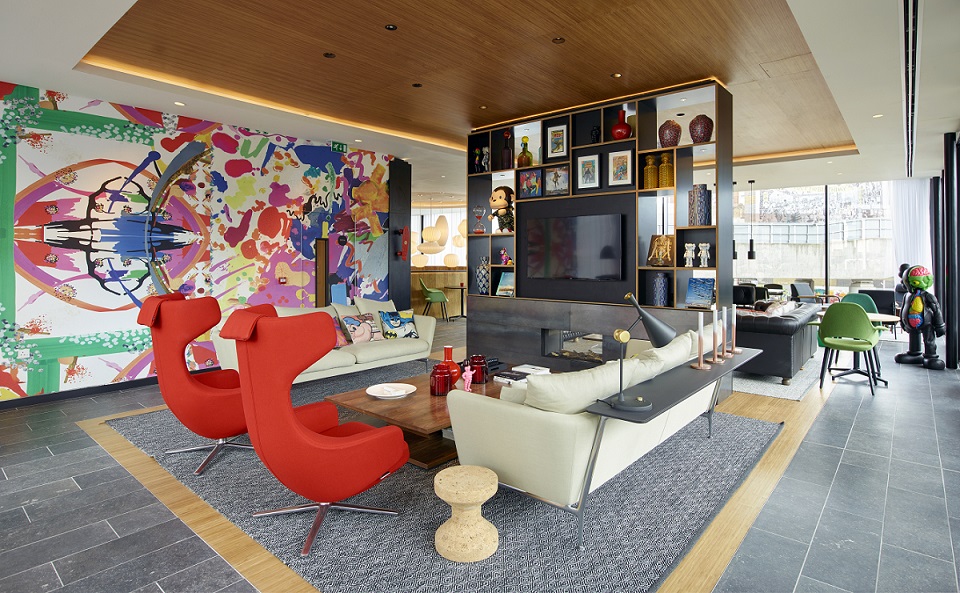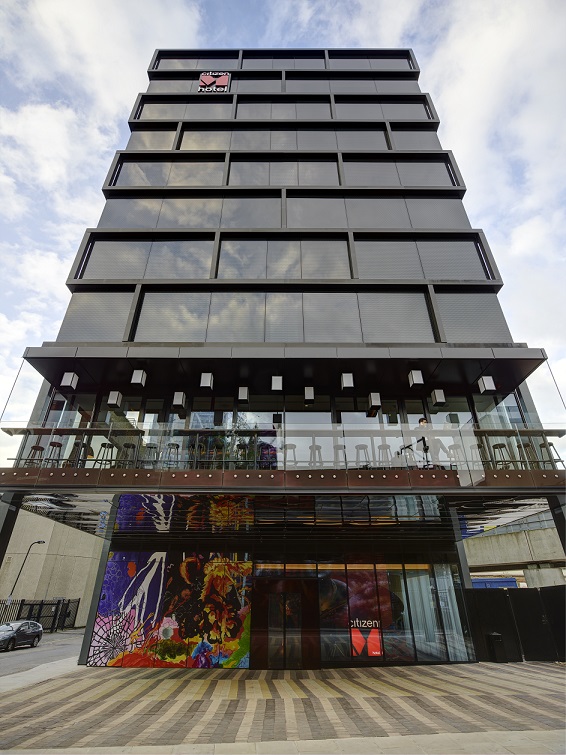 英国伦敦肖尔迪奇世民酒店
citizenM London Shoreditch Hotel England
伦敦东区时尚据点 肖尔迪奇世民酒店
citizenM世民酒店是一个具有高度创新概念的酒店品牌,为当今睿智的移动一族专属打造的轻奢生活方式酒店。其设计理念是省去所有隐形的花费并移除一切冗余,向旅客提供至尊享受。位于伦敦东区时尚据点肖尔迪奇(shoreditch)的这家citizenM,不像是酒店公寓而更像是精品奢华小型酒店。它以革新豪华酒店著称,在年轻人中大受欢迎,酒店共有216间客房,在这里,漂亮的客人前卫的艺术品宽大的空间明亮时尚的餐厅舒适的客房,一切都让让觉得眼前一亮,继而深深爱上。
昂贵的价格超大的房间金碧辉煌的大堂忙碌的前台和标准化的笑容,世民酒店对所有千篇一律的豪华酒店体验说"no"。它剔除冗余的服务和所有不必要的物品,从而为价格留下了空间,提供"触手可及的奢华"。"客户本身认为重要的都给他最好,这就是豪华。"世民酒店创办人及首席执行官拉顿乍得哈(Rattan Chadha)分享了他的理念。酒店把目标客户称为"全球移动公民"(Mobile Citizen of the World):独立尊重不同文化内心年轻,是探索者专业人士和购物者。世民酒店观察到这些新时代的全球商旅客户,他们一方面希望有豪华的体验,另一方面又不想支付过于高昂的价格。酒店最大的特点在于为宾客创建融洽互动的社交场所。
citizenM Shoreditch是伦敦第一家citizenM酒店。酒店所在的Shoreditch,曾经是工厂遍布的工业区,从1996年开始,成片的工厂建筑被改造为开放式工作室时髦的公寓。大量的艺术展览馆酒吧餐馆独立设计师经营的店铺,让这里成了伦敦潮人们的聚集地。
酒店大厅以家庭客厅为灵感,整个大厅包含工作区用餐区和座椅区。摆放着来自世界各地的艺术品,展示了世界级当代艺术和摄影大师的作品。今年五月,酒店举办了一个时尚摄影展,邀请最有名的设计师分享他们的街头或公共艺术照片。从著名的女装设计师Eudon Choi到前卫设计工作室RawEdges,客人可以看到不同领域的设计师在公共场所和露天场所发现的美丽和灵感。
EastEnd Fashion Hub, citizenM London Shoreditch Hotel
citizenM is a hotel brand with highly innovative concepts, and it stands for the light luxury hotel lifestyle for the smart mobile travelers. Its design concept is to wipe out all invisible cost, and remove all redundancy, to provide supreme enjoyment for the travelers. CitizenM London Shoreditch hotel looks more like a small luxury boutique hotel than a hotel apartment. The hotel brand is famous for revolutionizing luxury hotel, and is very popular among the young people. The hotel has 216 guestrooms. Here, you see beautiful guests, avantgarde art, spacious space, bright and chic restaurants, comfortable rooms, everything catches your eye and gives you a reason to fall in love with.
Expensive price, super big room, splendid lobby, busy front desk and standardized smiles citizenM hotel has said no to all these luxury hotel experience clichés. It takes away redundant service and unnecessary items, and makes room in price for providing affordable luxury. "Give the best of what the guests think is important, that is luxury." The founder and CEO of citizenM hotel Rattan Chadha shared his philosophy. The hotel calls their target clients the "Mobile Citizen of the World", a group of people that are independent, have respect for different cultures, young at heart, and are explorers, professionals and shoppers at the same time. CitizenM has made observations of this group of modern global business travelers, and found out that, on the one hand, they wish to have the luxury experience, on the other hand, they do not want to pay for an overpriced room. The most significant feature of the hotel is to create a harmonious social networking environment for the guests.
citizenM Shoreditch is the first citizenM hotel in London. Shoreditch used to be the industrial area filled with factories. Since 1996, rows of factory buildings were renovated into open studios, fashionable apartments. Large amount of art galleries, bars, restaurants, independent designer boutiques, turn this area into the meeting place of the London hipsters.
The hotel lobby is inspired by the family living room, which includes working area, dining area and sitting area. Art works around the world exhibit worldclass modern art and photography work. In May this year, the hotel hosts a fashion photography show, inviting the most famous designer to share their street or public art photo. From famous woman fashion designer Eudon Choi to Avantgarde design studio RawEdges, the guests can appreciate beauty and inspirations discovered by designers of different fields both in public and outdoor space.
商务合作:
咨询电话:010-64706107
邮箱:info@hotelelitemag.com
Business cooperation:
Tel:010-64706107
Email:info@hotelelitemag.com