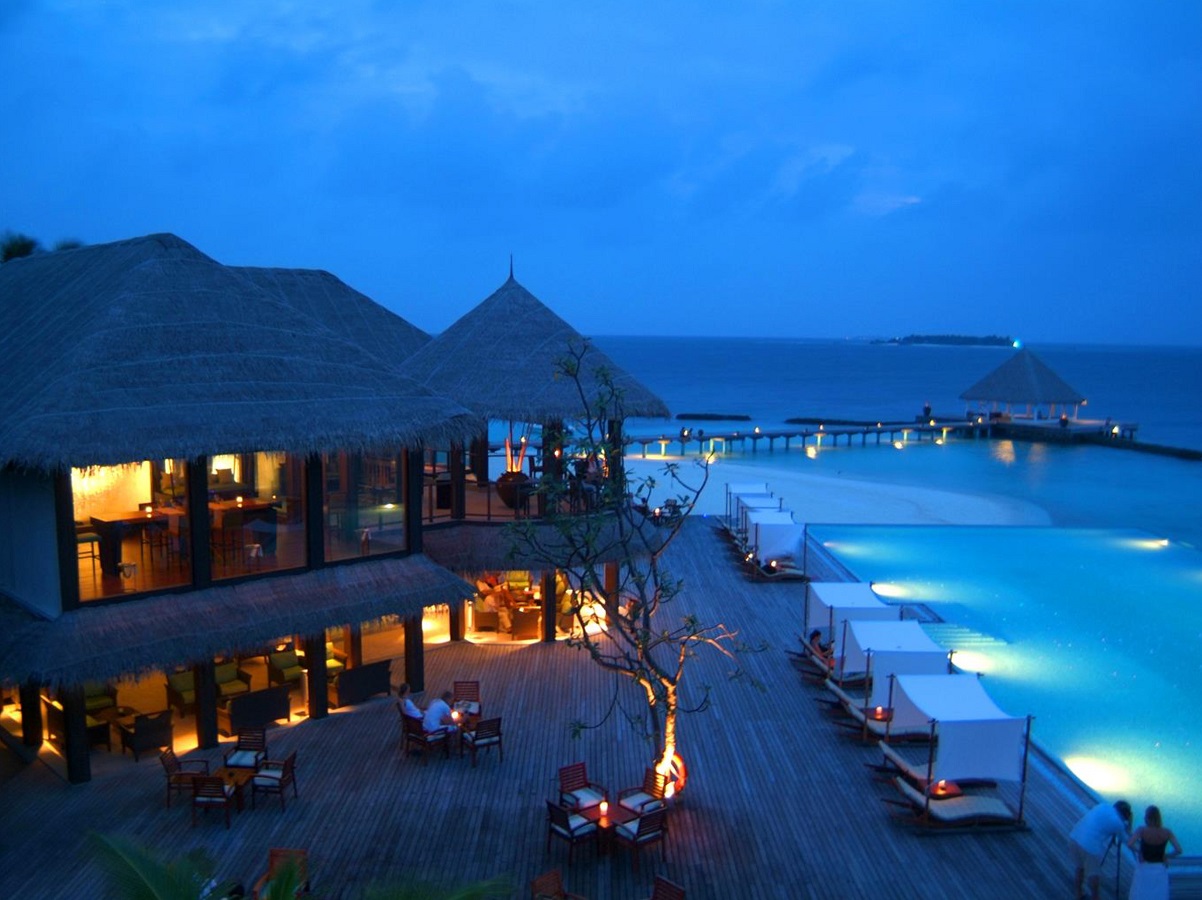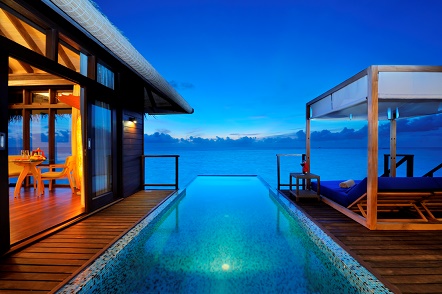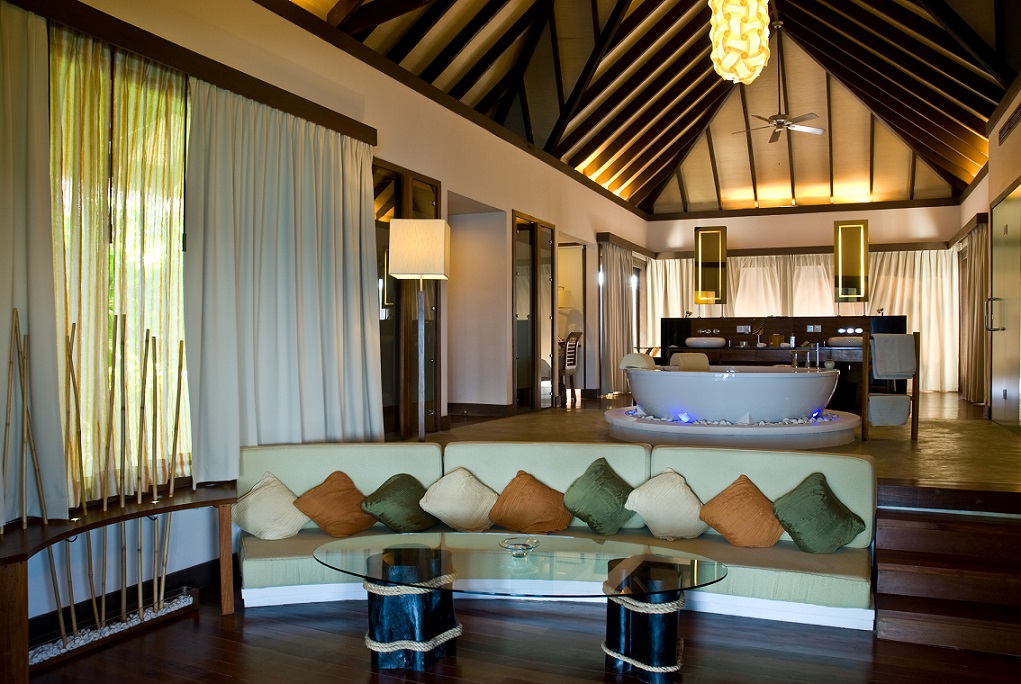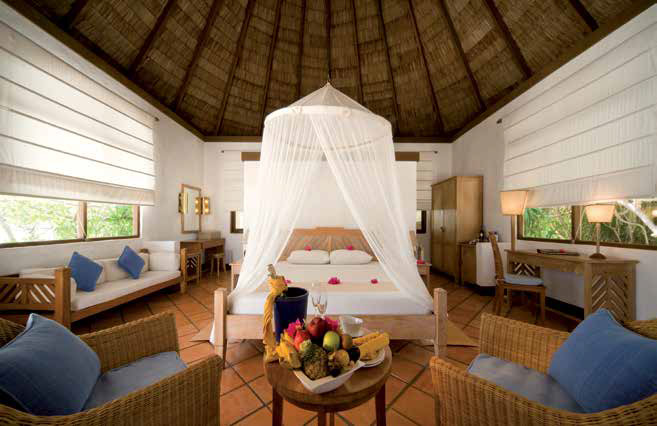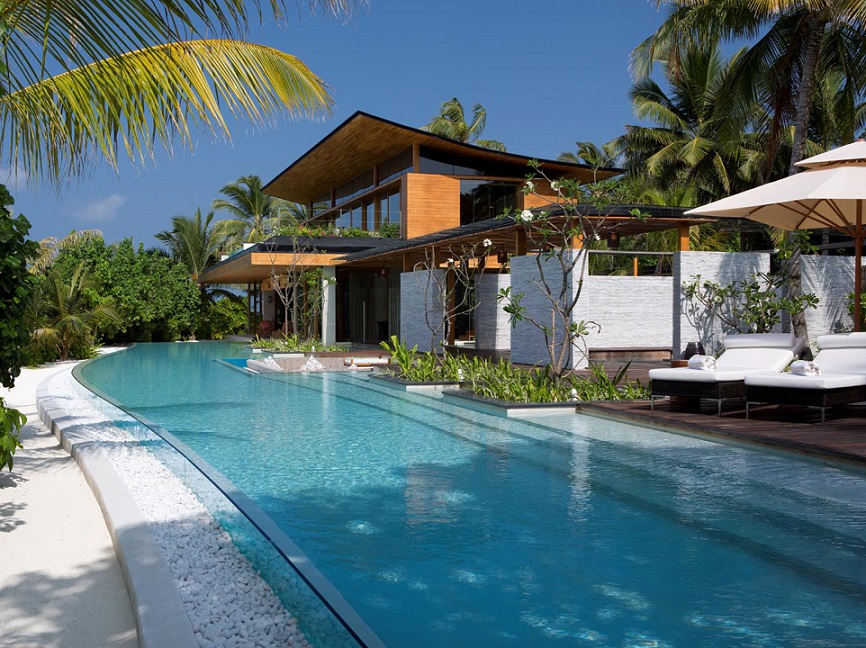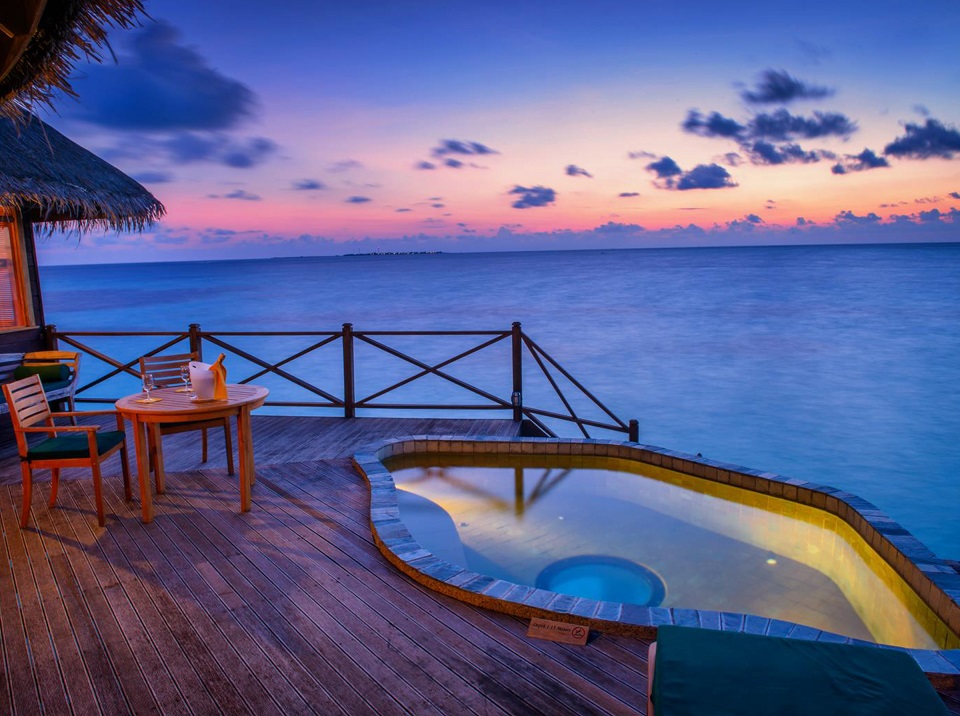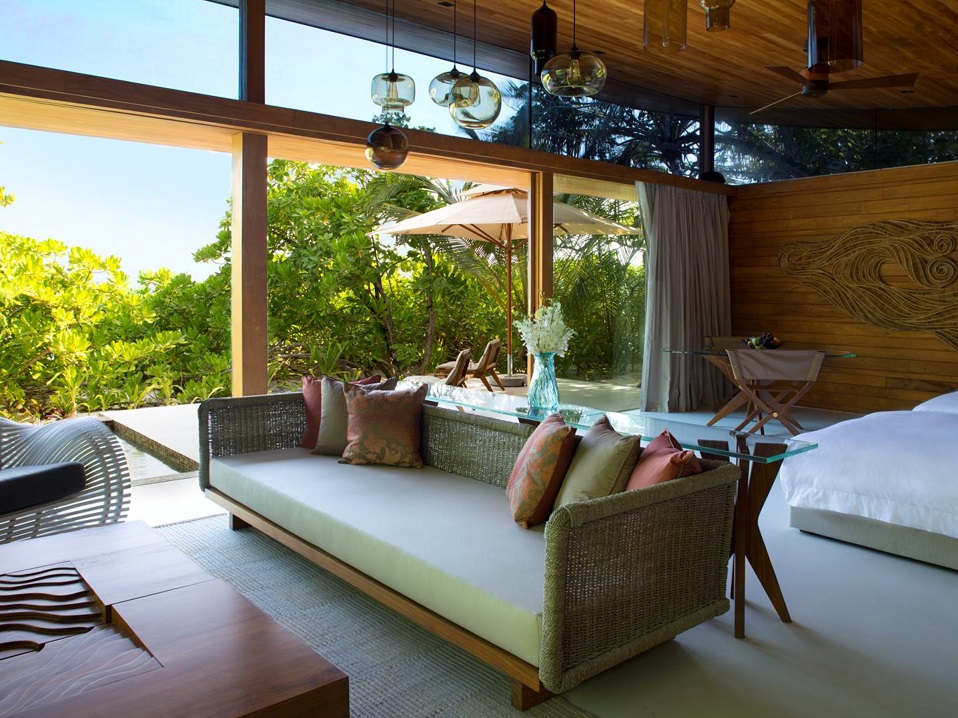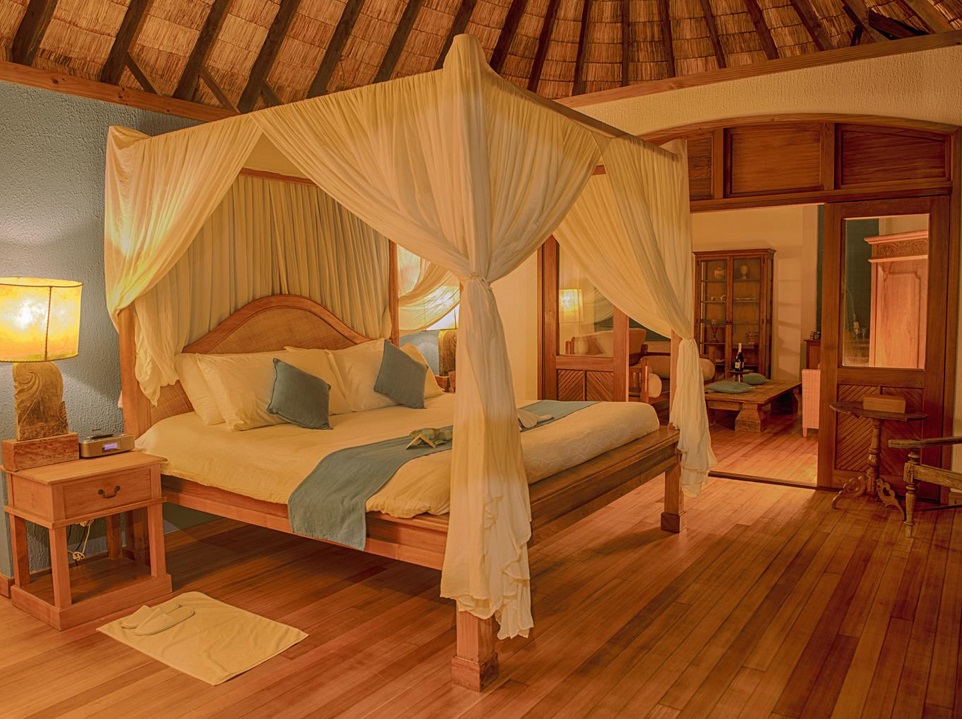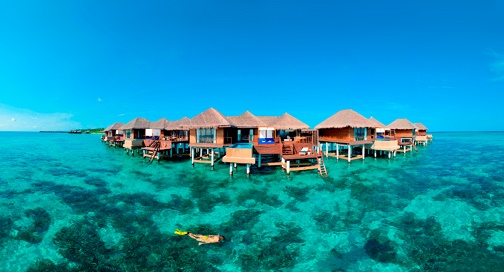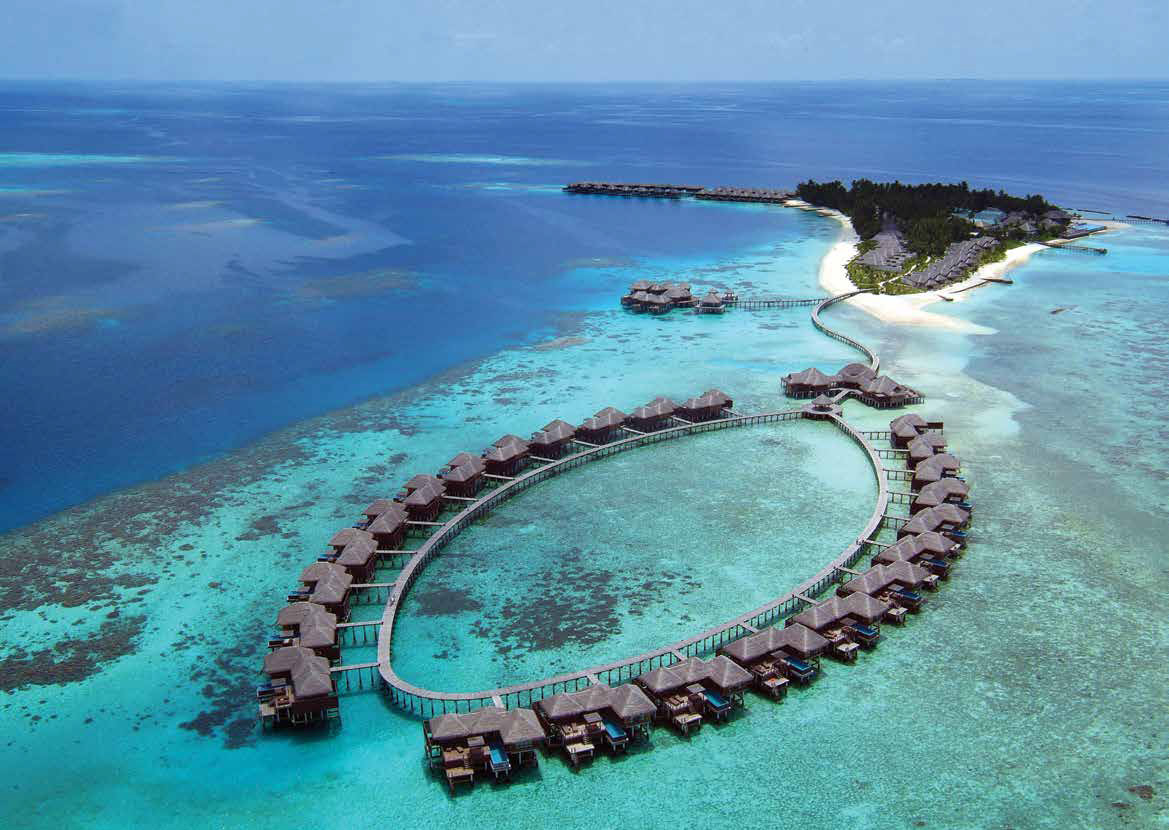 马尔代夫波杜希蒂岛可可度假村
Coco Bodu Hithi, Maldives
波杜希蒂岛可可度假村
印度洋上的桃花源
波杜希蒂岛可可度假村拥有100间带有私人泳池的客房,其中44间是沙滩别墅,32间是位于岛东南侧的水上别墅,还有24间水上豪华别墅位于岛的北侧。由多位世界级设计师设计完成,他们非常注重保留马尔代夫的特色,结合当代设计主流的同时,完美地融合了马尔代夫传统式的热带灵感,将每座别墅都建造得美观舒适而又个性十足。
沙屋别墅面积达188平米,室内空间通透却不失功能性,可以在私人花园泳池享受完全的隐私,或者在私人沙滩露台,任凭思绪迷失在清澈碧蓝的海洋美景中。
豪华的水上别墅则可以享受到与海岛的亲密接触,将广阔海洋揽入怀中。来自海上淡蓝色的风穿过舒适的起居空间,带来丝丝清凉,舒适地躺在下沉式设计的浴缸中,印度洋的迷人景色触手可及。人与海洋,竟可以亲密至此。或者直接到户外去,在专属露台躺椅上读一本书,在私人游泳池畅游,然后静静享受两人的浪漫晚餐。
最具特色的是位于海岛一端的Coco Residences,184平米的私密空间,将奢华与浪漫做到了极致。超高挑空的屋顶和宽大的窗户营造出海岛度假的浪漫异域风情。带双人浴缸的浴室室外淋浴四柱床式的日光浴床,并配有私人管家为客人规划独一无二的行程。
尽兴在这片桃花源上放飞心情好了,自己做自己的主人。这儿的活动,异彩纷呈。享用一顿浪漫的落日晚餐;美美做一次日常水疗,感受专属水疗师的妙手按摩;或者刺激一下自己的中枢神经,挑战一下风帆冲浪滑水桨板皮划艇和浮潜;获得潜水资格认证的潜水员自然非水肺潜水不可,为保安全,需要合格的潜水教练陪同;垂钓沙滩野餐和夜宿星空下……这才是充满无限可能的人生,令人跃跃欲试,不试一试便留夙愿难偿的遗憾。
Coco Bodu Hithi是容许身心栖息的美丽岛屿,容人展示真实的自己,摆脱束缚,享受自由,如入世外桃源。
Coco Bodu Hithi
Nestle In The Idyllic Fairyland In The Indian Ocean
Coco Bodu Hithi has 100 rooms with private pools, among which 44 are island villas, 32 are water villas in the southeast, and 24 are Coco Residences in the north. Designed by worldclass designers, they retain the characteristics of Maldives, integrate contemporary mainstream design and express traditional Maldivian tropical inspiration. Each villa is an icon in aesthetics and individuality.
The spacious Island Villas measure188 Sq M, are artfully designed retreats that combine the best of traditional Maldivian architecture with the latest in personal luxury. There are two outdoor spaces where
you can relax and unwind. Enjoy complete privacy in your personal garden pool
and views of the crystal clear ocean from your beach front terrace.
Suspended on stilts above the lagoon, our luxurious Water Villas reflect the vastness of the ocean with the intimacy of an island hideaway. Light, airy and comfortable with screenseparated living spaces, the bathing area includes separate wash basins
and an indulgently deep designer bathtub. For an uninterrupted vista, step out on to your terrace to lounge on the day bed or take a dip in your own private pool, before enjoying a romantic dinner for two as the sun sets.
A sanctuary within Coco Bodu Hithi, the epitome of luxury awaits you at the Coco Residences located at the tip of the island, 184 Sq M. Spaciously comfortable, each Coco Residence features high ceilings and large windows that provide stunning natural light, highlighting the exquisite interior. The alfresco terrace area, where you will find a fourposter day bed, sun loungers, dining area and your own private infinity plunge pool, is splitlevel with steps leading into the lagoon. For the discerning traveller, Coco Residences reveal an exclusive stay, with dedicated lifestyle hosts trained to craft your experience with the discreet charm of a private butler.
As a guest of Coco Bodu Hithi, enjoy exclusive use of the island. From a romantic sunset dinner on the beach to daily spa treatmentswith your own dedicated spa therapist***,our choice of activities include, but are notlimited to, wind surfing, water skiing, paddle boarding, kayaking, snorkelling and scuba diving for certified divers with a qualifieddive master.Bespoke packages, such as fishing, sandbankpicnics and sleeping under the stars, are alsoavailable upon request at an additional cost.
Coco Bodu Hithi is a beautiful island which allows one to rest the body and the soul, to be true to oneself. Freedom rather than shackles nestle in every corner here, just like an idyllic fairyland.
媒体及广告合作:
请注册本站成为会员了解详情:
咨询电话:010-64706107
邮箱:info@hotelelitemag.com
Press & Advertising:
Register for more information:
Tel:010-64706107
Email:info@hotelelitemag.com