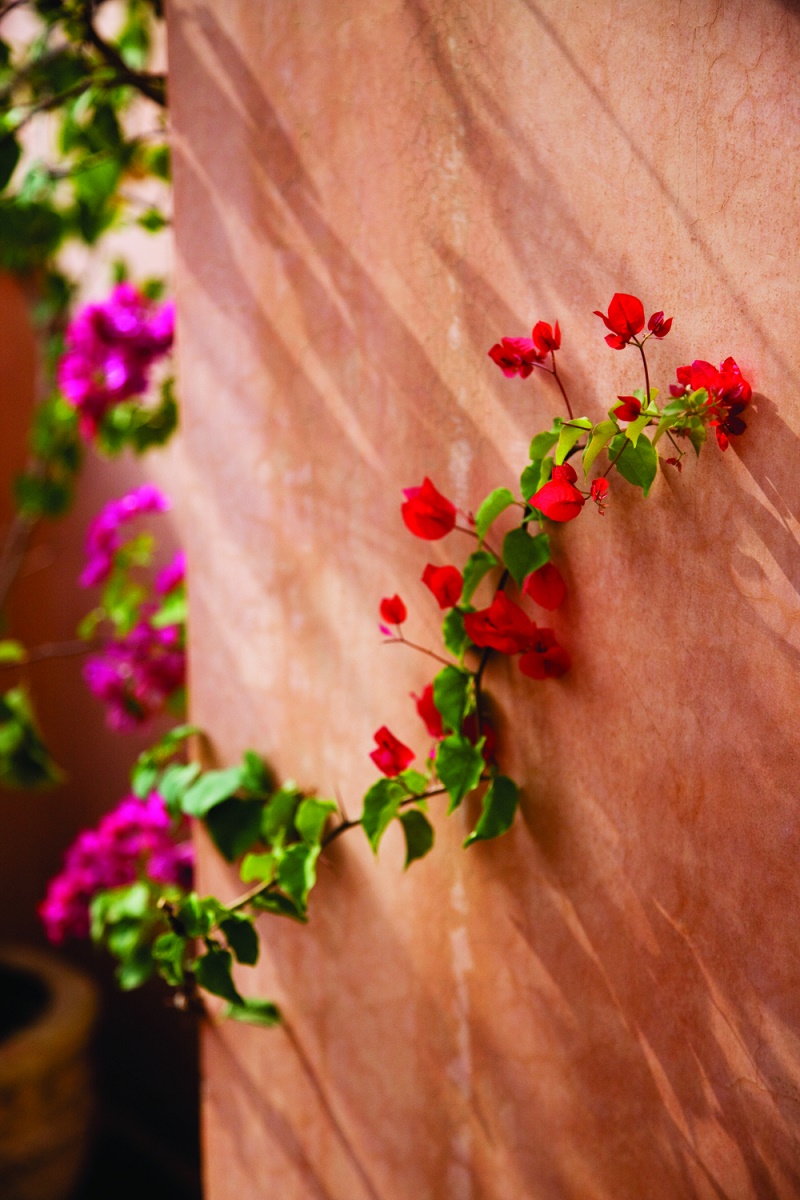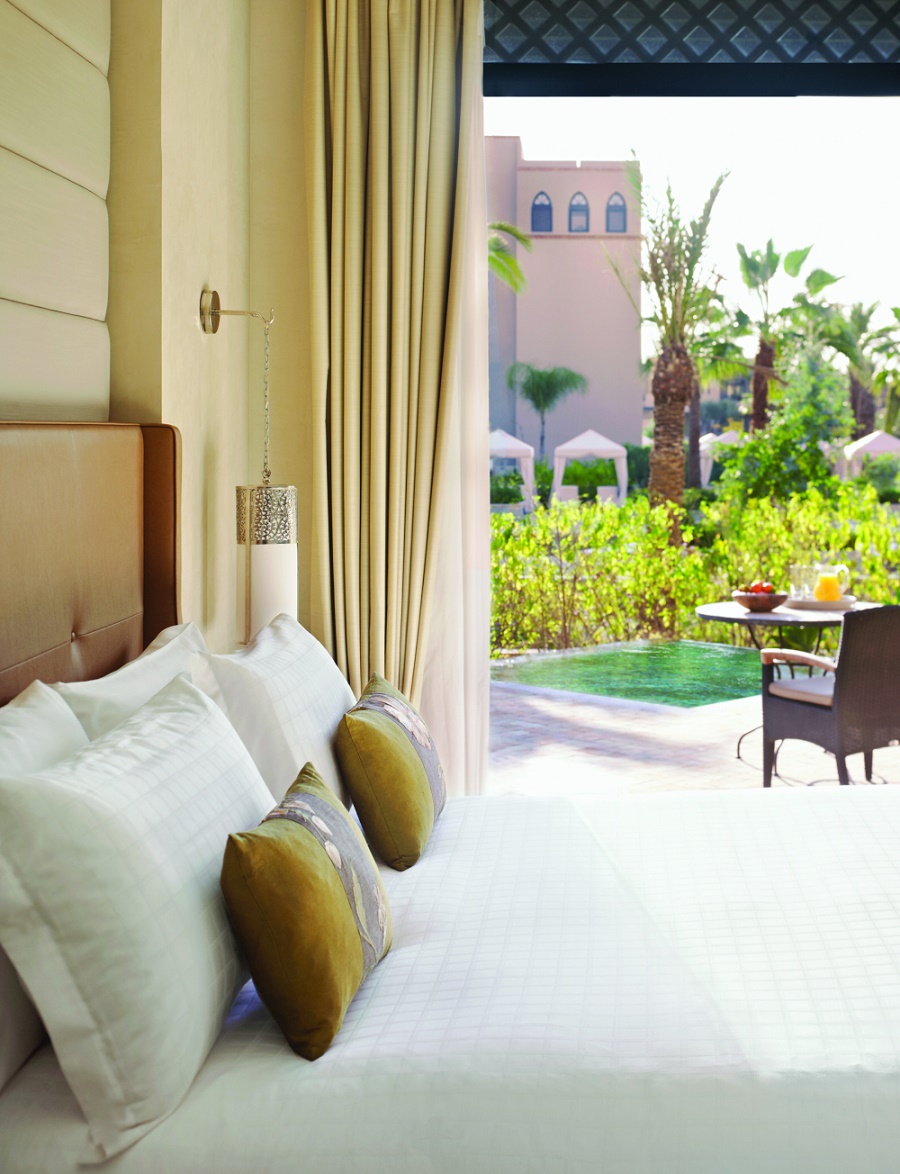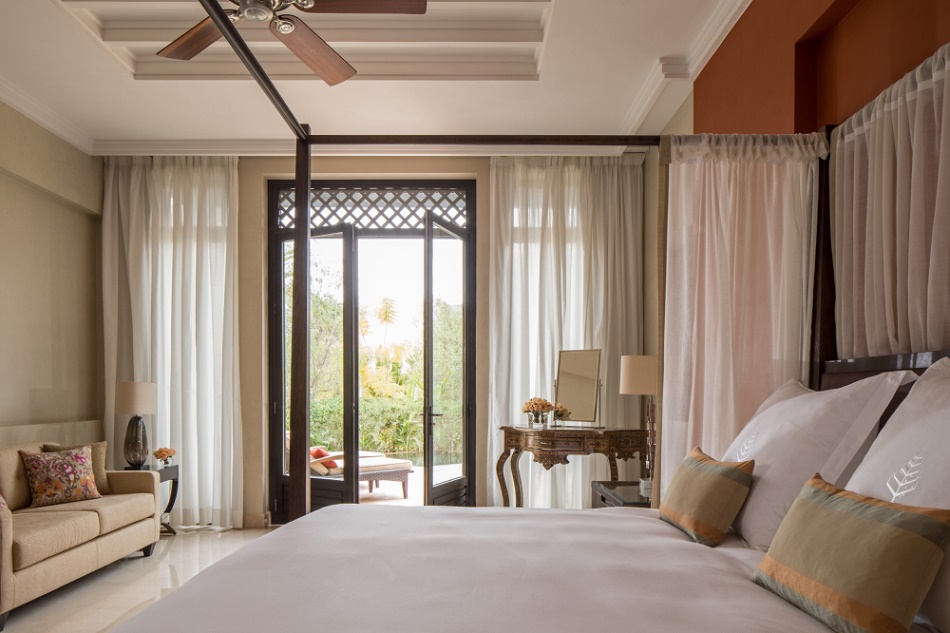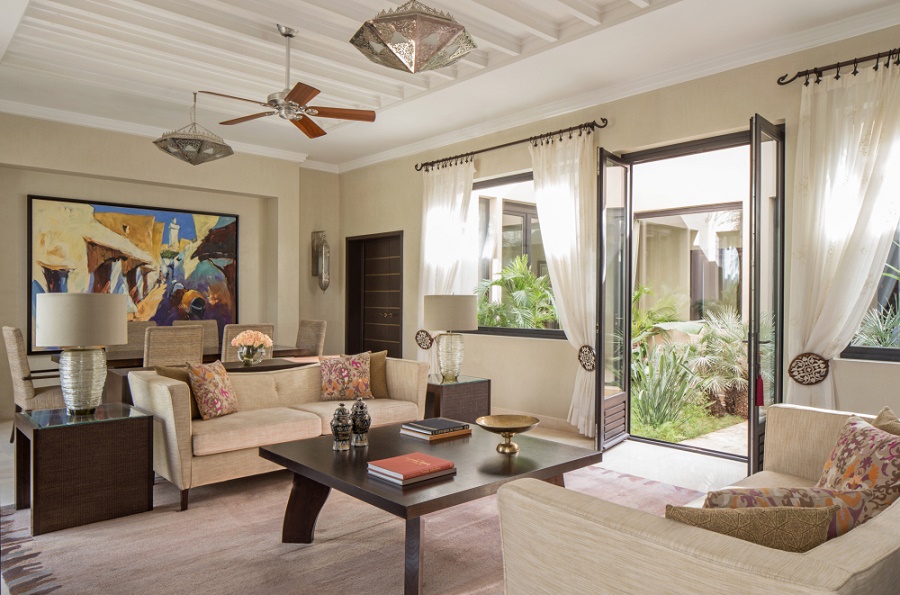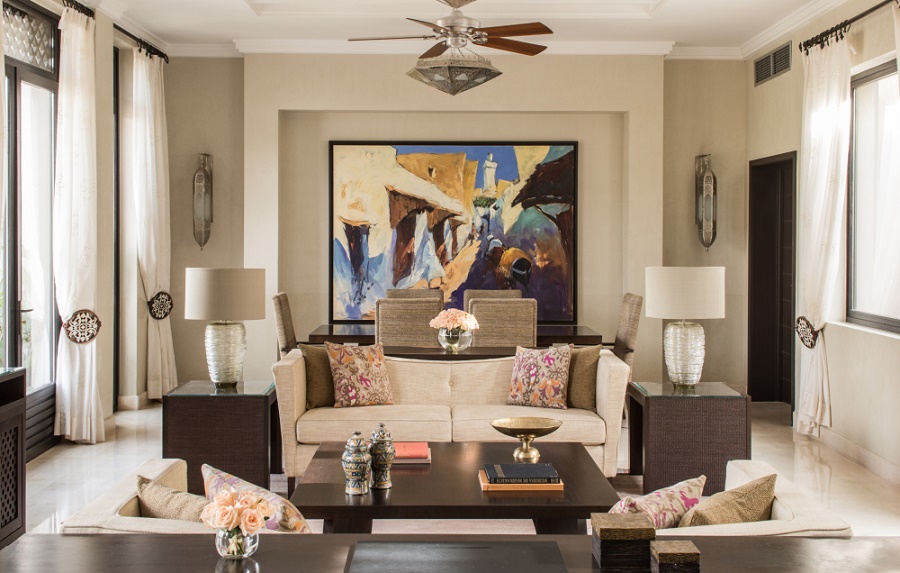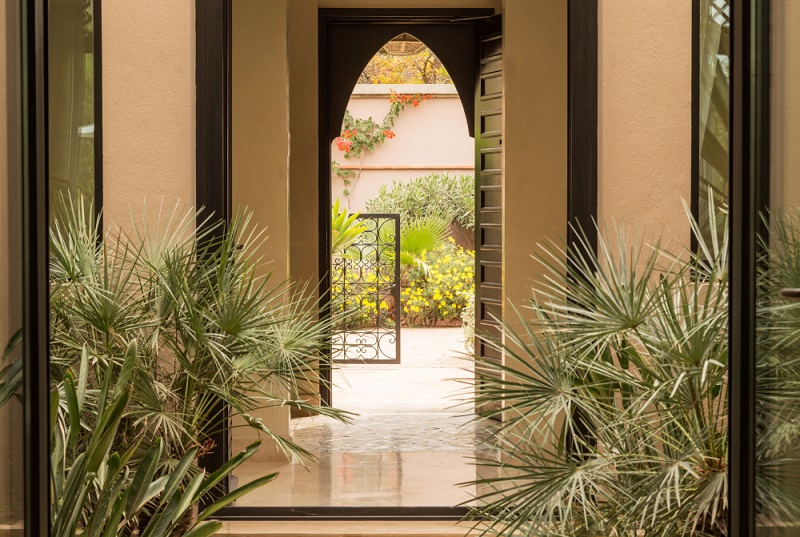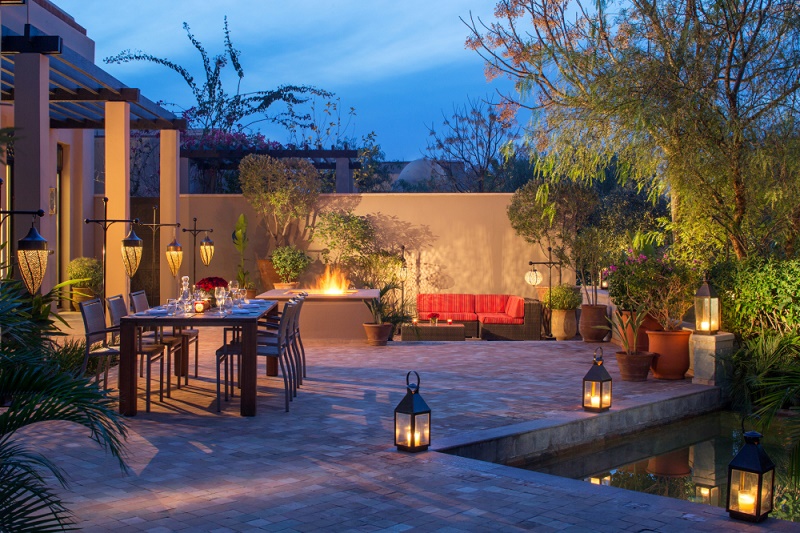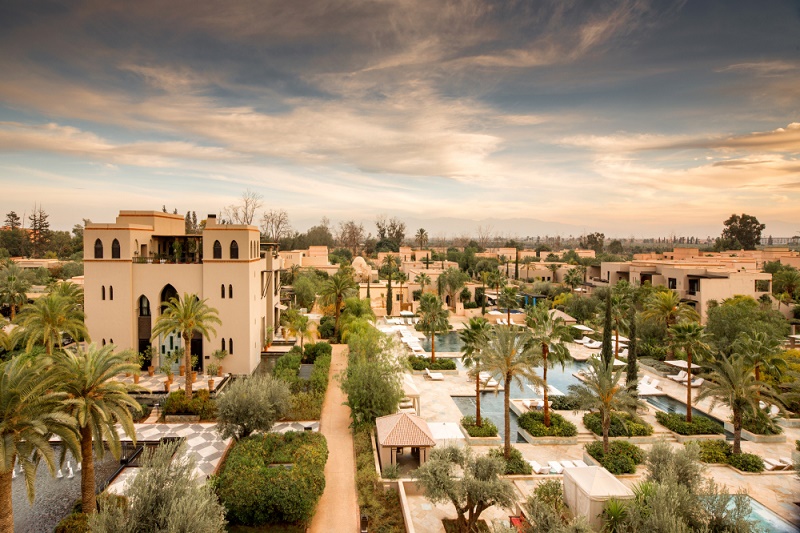 摩洛哥马拉喀什四季酒店
Four Seasons Hotel Marrakech Morocco 
2011年开业的马拉喀什四季酒店面积达到了惊人的16公顷,绿树掩映之下仿佛一座大花园。面积大且楼层低,从设计之初,酒店旨在铺陈特色的摩洛哥传统庭院式客房。
传统庭院大套房的面积达160平米,以柔和自然的当地传统大地色和白色为主调,在布置上追求现代感的简约轻快,整体感觉十分清爽。装饰少而精,从客厅的镂空金属灯罩到卧室的几何花纹细腿梳妆台,传统的摩洛哥风格在细节处清晰可辨。深色的木质门窗床框和家具与纯白色薄纱窗帘相得益彰。客厅与一门之隔的卧室前后毗邻植物繁茂的中庭及后院,加宽窗户和落地窗借景窗外绿植,十分敞亮。一间带有自家院子的套房,是很多其他酒店无法比拟的入住体验。
从圆拱木门进来,穿过绿意盎然的一方中庭来到客厅,再继续穿过客厅。传统庭院大套房的最深处还藏着这样宽敞的后院。这里红砖铺地,绿树环绕。靠墙的露天火炉旁用沙发布置了一个温馨的角落。院子摆下可供六人就餐的餐桌后依旧宽敞,靠外墙还有一个3米见方的浅泡池,经加热后如泡温泉一般。
Opened in 2011, the 16hectare Four Seasons Hotel Marrakech is designed as a lush garden sanctuary. Relax in wideopen spaces and lowrise buildings, the hotel spreads out characteristic traditional Morocco pavilions.
The Grand Pavilion Suite is 160 square meters large in soft and natural earth tone and white color. The decoration is modern and refreshingly simple, with limited and fine details of traditional morocco style such as the hollow medal lanterns in the living rooms and the traditional geometric patterned dressing table in the bedroom. Dark wooden doors and windows, bed and furniture match perfectly with the white gossamer curtains. Close by the living room and separate bedroom is a lovely courtyard and a backyard with live plants, which beautify the rooms via enlarged or French windows. To stay in a suite with its own yards is already an incomparable experience than others.
Step in the arch wooden door, pass a green courtyard to the living room and continue to walk through. This is a beautiful little world with laid red bricks and surrounded by great plants. An open fireplace and a set of sofa make the wall corner a cozy place to hang around. A dining table for six is laid in the yard and the yard looks still spacious enough. This yard is also with a heated plunge pool about 3m x 3m, lovely and big enough for cooling off.