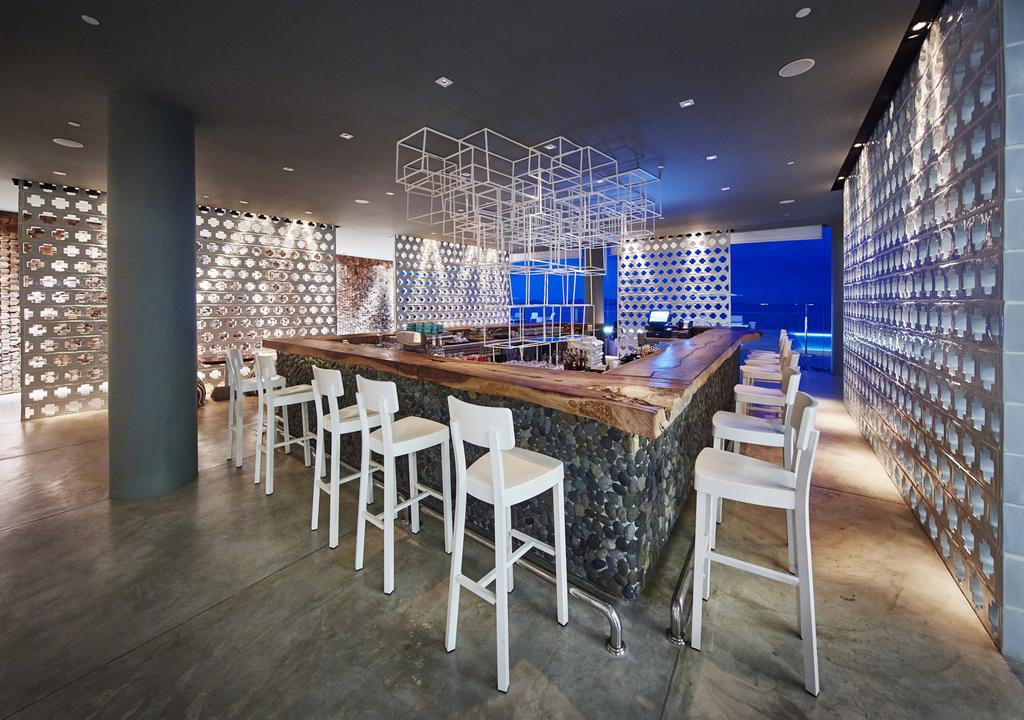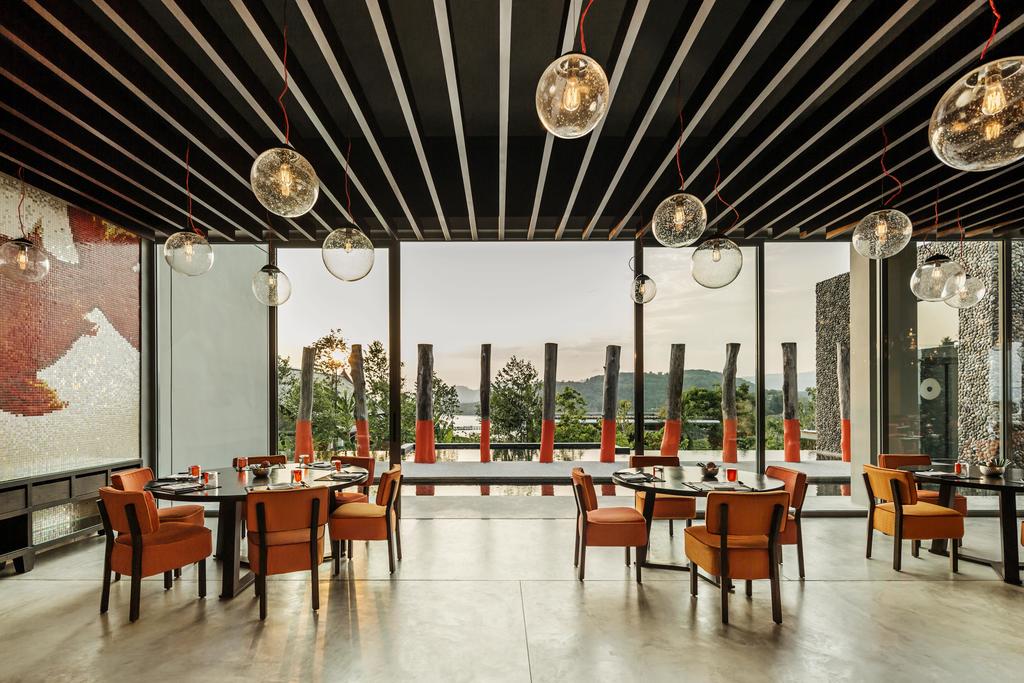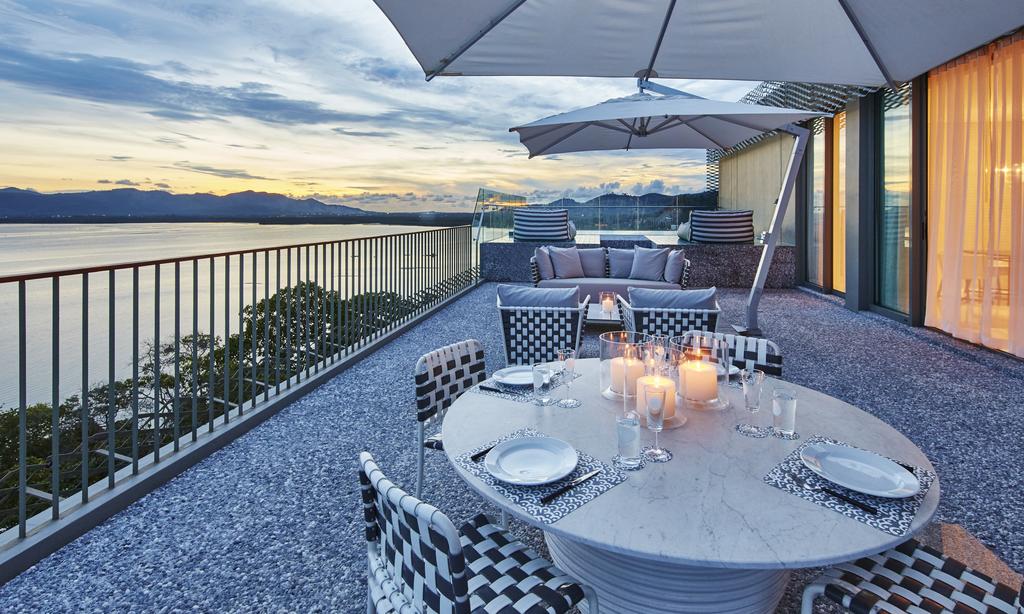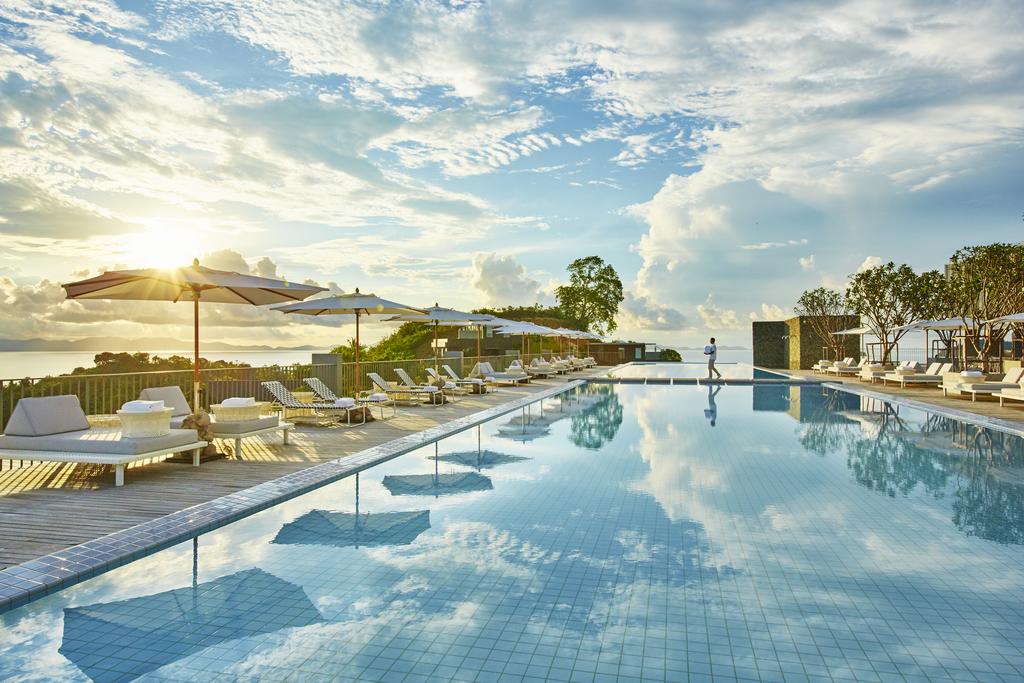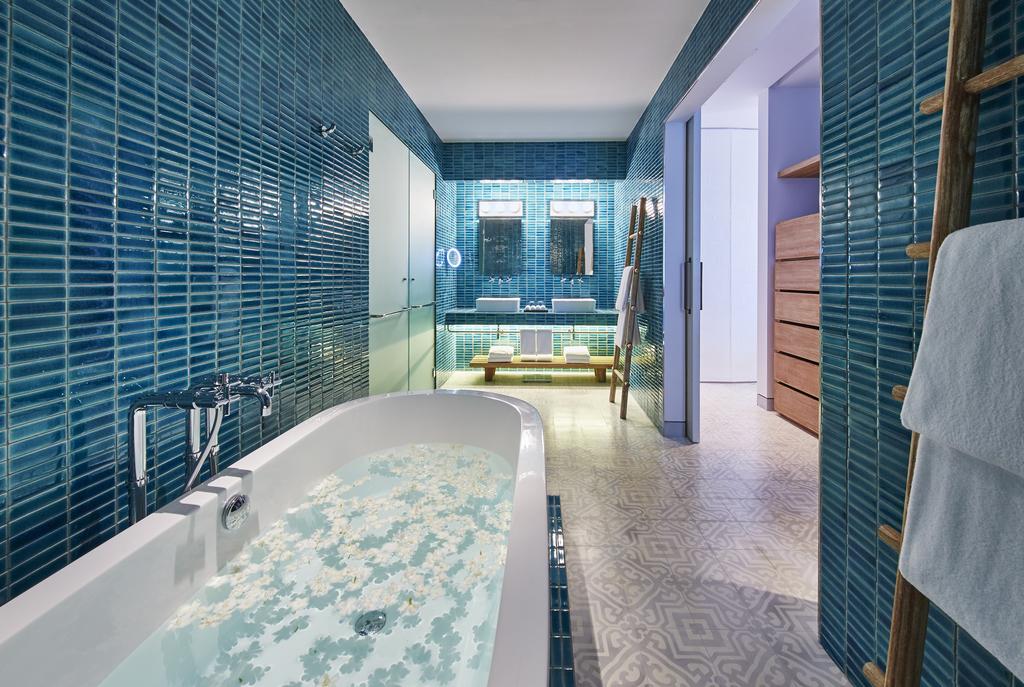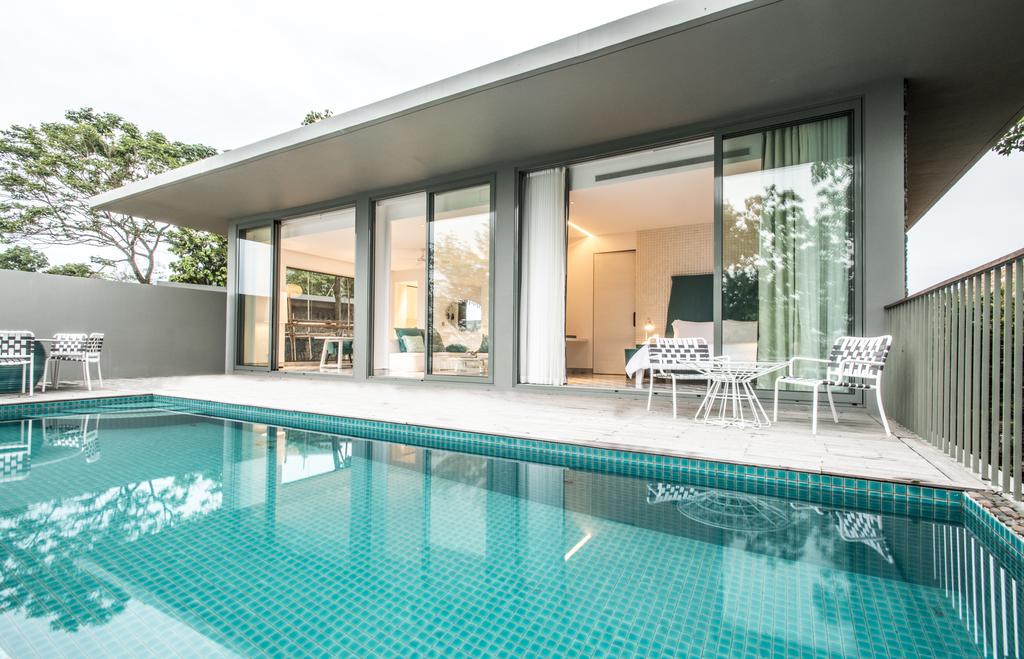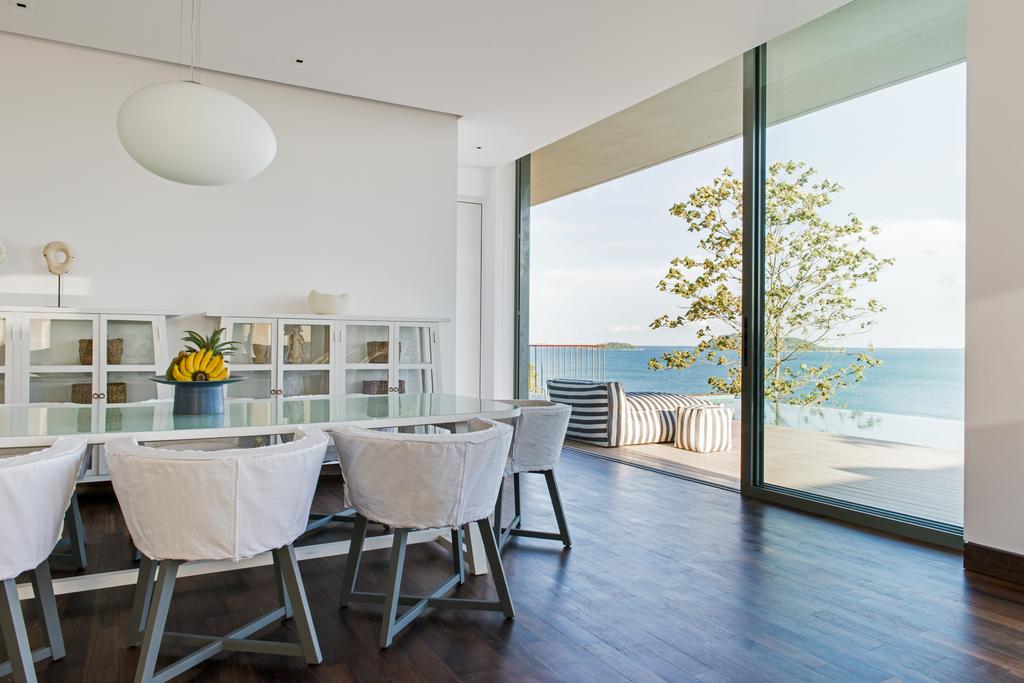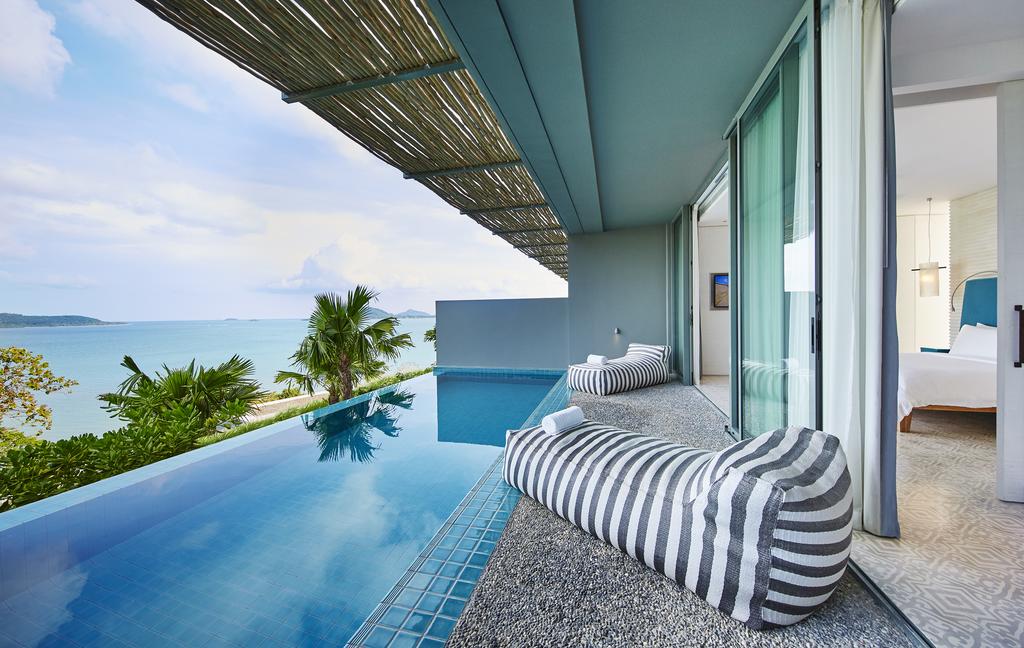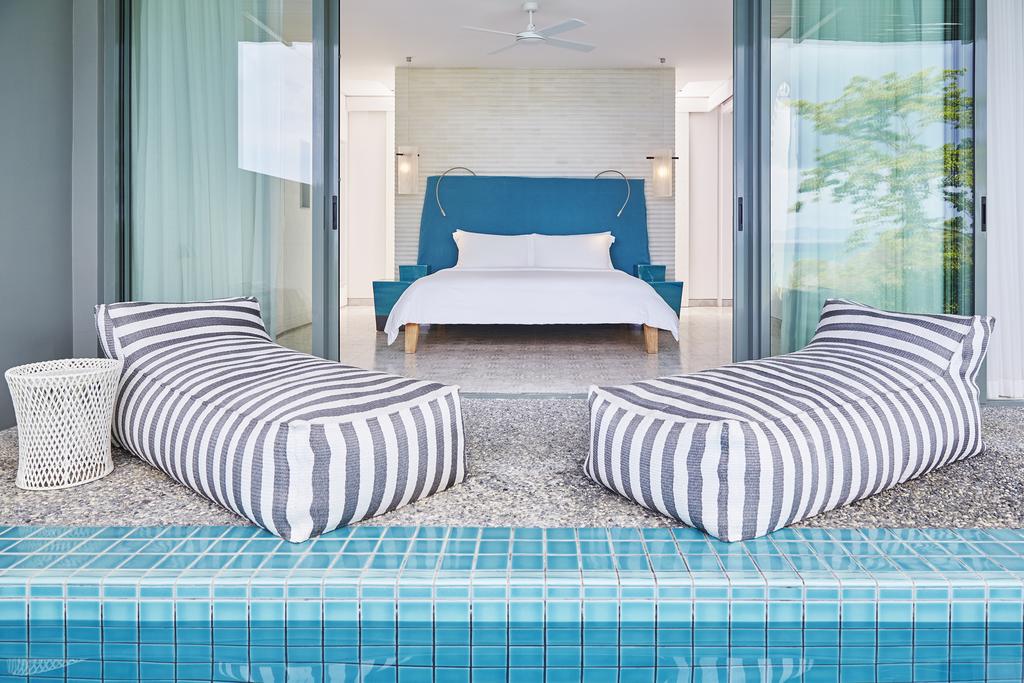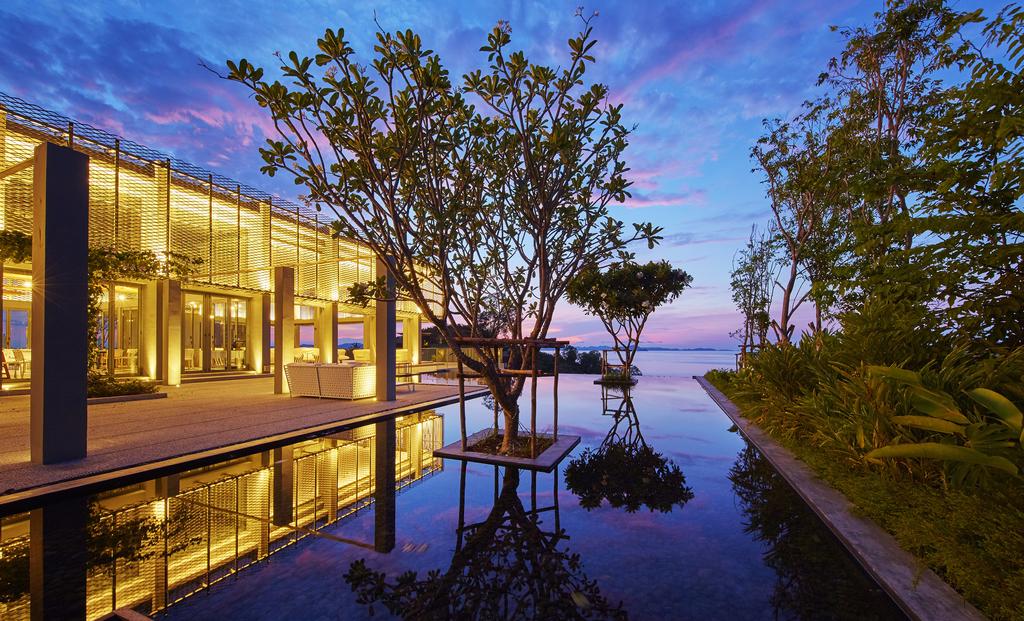 泰国普吉岛雅幕角COMO酒店
COMO Point Yamu, Phuket Thailand
安达曼的海上明珠 Point Yamu by COMO
2014年,COMO旗下第10间酒店Point Yamu by COMO 在泰国普吉岛开业了,随后一直被视为普吉岛最美的酒店之一,备受珍视。酒店位于普吉岛东北部攀牙湾,远离芭东海滩的喧闹,独享一方奢侈的静谧和天然。和岛上典型的热带木别墅群截然不同,从看到闪闪发光的现代主义白色混凝土块那一刻起,内心就会升起无穷的期待。酒店极简的建筑出自多次担纲安缦One&Only等酒店设计的大师JeanMichel Gathy之手,极具现代感的长方体俯瞰安达曼海,巧妙的和海湾自然景色融为一体,让人印象深刻。而室内设计则由意大利女设计师Paola Navone担纲,她延续了COMO酒店标志性的当代简约风格,并融合了意大利设计师对于色彩的大胆尝试,实现了东西方设计的对话,时尚简洁不失品位。
COMO的奢华在于不流于表面披金戴银,而是永远关注艺术设计避世与时尚。每一间COMO,都有独一无二的时尚细腻和简约之美。
Point Yamu by COMO 共设 79 间客房和套房,以及 27 座私人泳池别墅。所有的客房套房和别墅都能看到攀牙湾的迷人海景。Paola Navone将随意与精致兼具的特色融入酒店的设计中,透过充满现代感的外观,糅合泰国文化元素,展现别树一帜的风格。
素朴的灰色黑色白色,衬出艳丽的宝蓝和橘红,前卫与古典,梦想与现实,阴影与阳光,在Point Yamu by COMO,就像一首由高低快慢悠远急速带来无穷魅力的乐章,让人流连,久久无法忘却。
The Pearl in Andaman SeaPoint Yamu by COMO
2014, the 10th hotel of COMOPoint Yamu by COMO opened in Phuket, Thailand, and has been seen as one of the most beautiful hotels since then. The resort located at the tip of Cape Yamu, a tropical peninsula on Phuket's east coast that overlooks peaceful Phang Nga Bay. Different from the tropical wooden villas on the island, the shining white concrete of the resort can catch your eyes. This minimalist architecture was designed by the Aman and One&Only's designer JeanMichel Gathy. It appears as a contemporary box overlooking the Andaman Sea,and becomes part of the cape's view. The interior was done by Italian female designer Paola Navone, who follows COMO's typical contemporary minimalism, and added bold Italian colors in the design, which make it happen a East meets West conversation.
The luxury of COMO won't shown in the expensive appearance, but focusing on art,design,retreat and fashion. Every COMO is unique.
Point Yamu by COMO has 79 rooms and suites, as well as 27 private pool villas, and all of them enjoy a charming cape view. Paola Navone combines relaxation and sophistication in the design, to create a new style with Thailand elements inside of the modern surface.
Rustic gray, black and white stand out the blue and orange, avantgarde and classic, dream and reality, shades and light, it's like a piece of music with rhythm playing in Point Yamu by COMO.