客房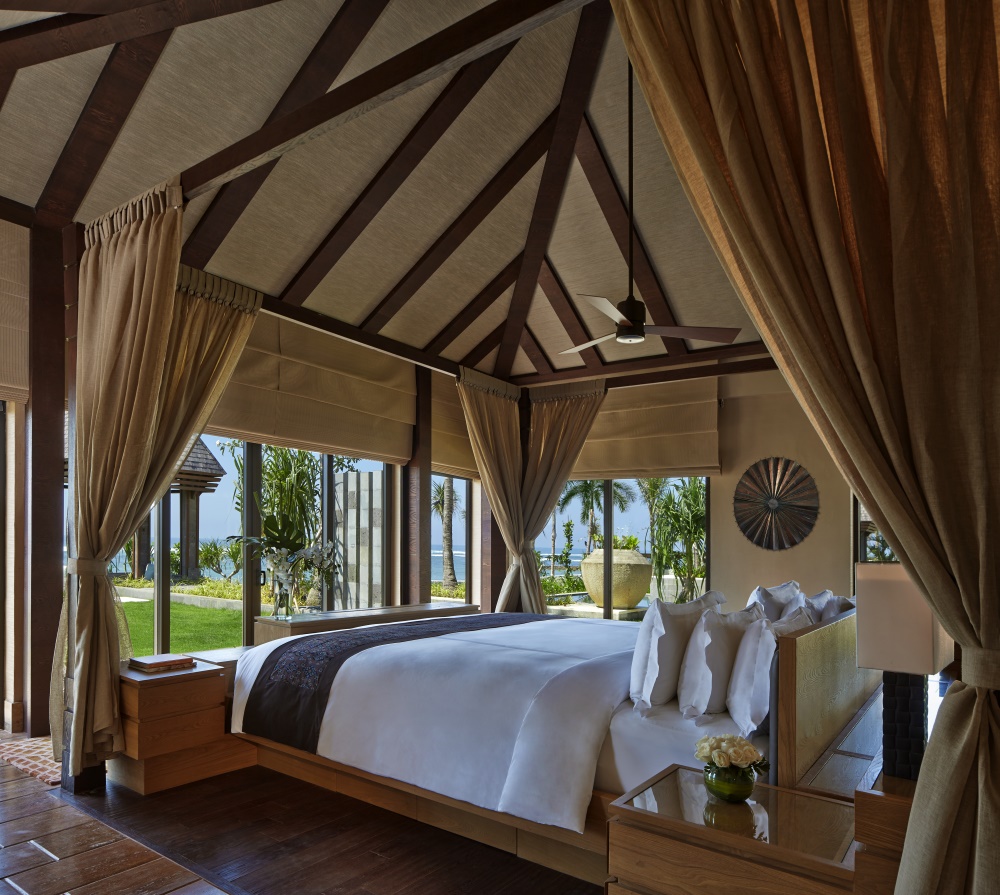 无边际泳池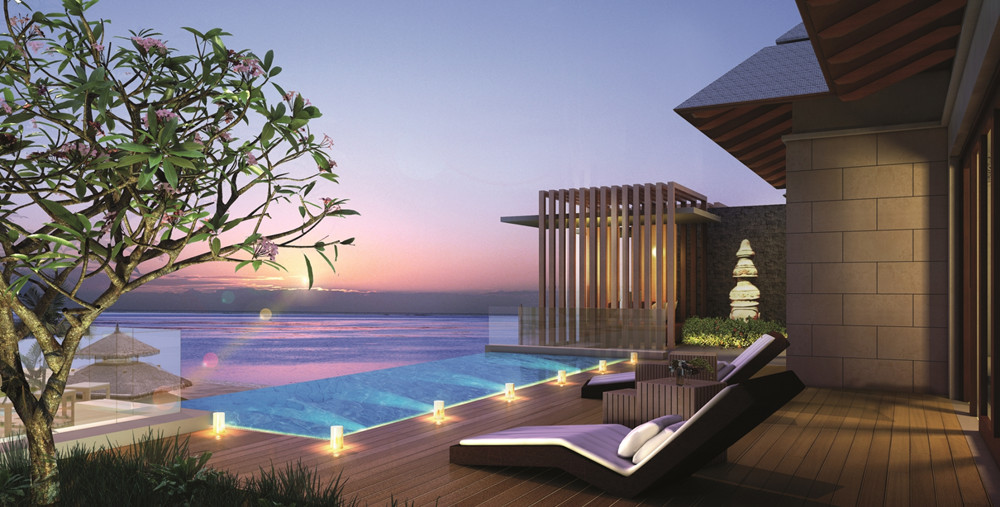 客房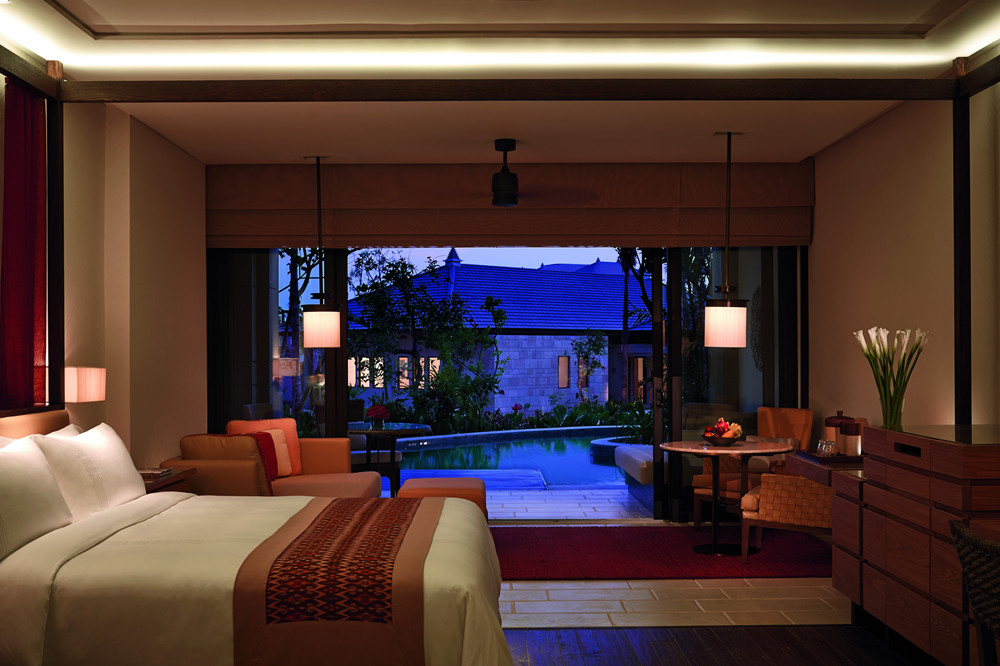 客房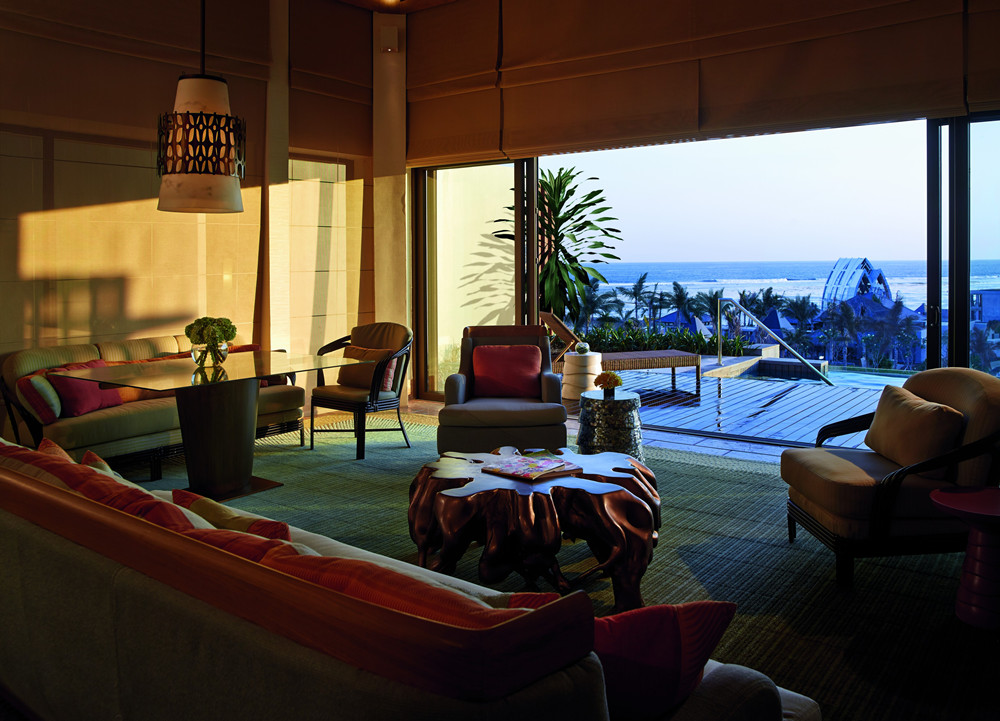 客房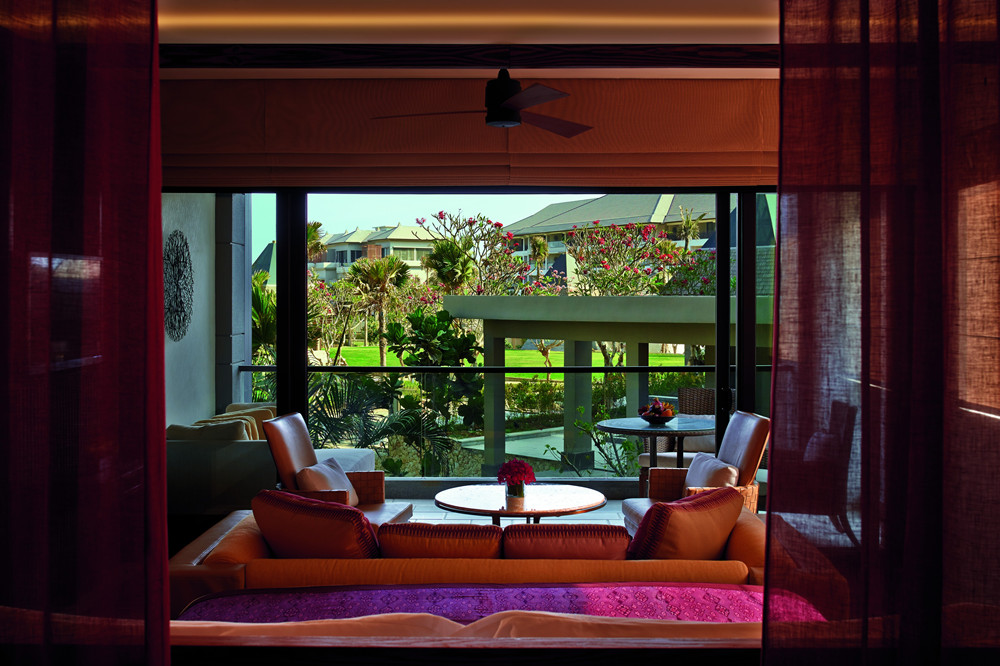 客房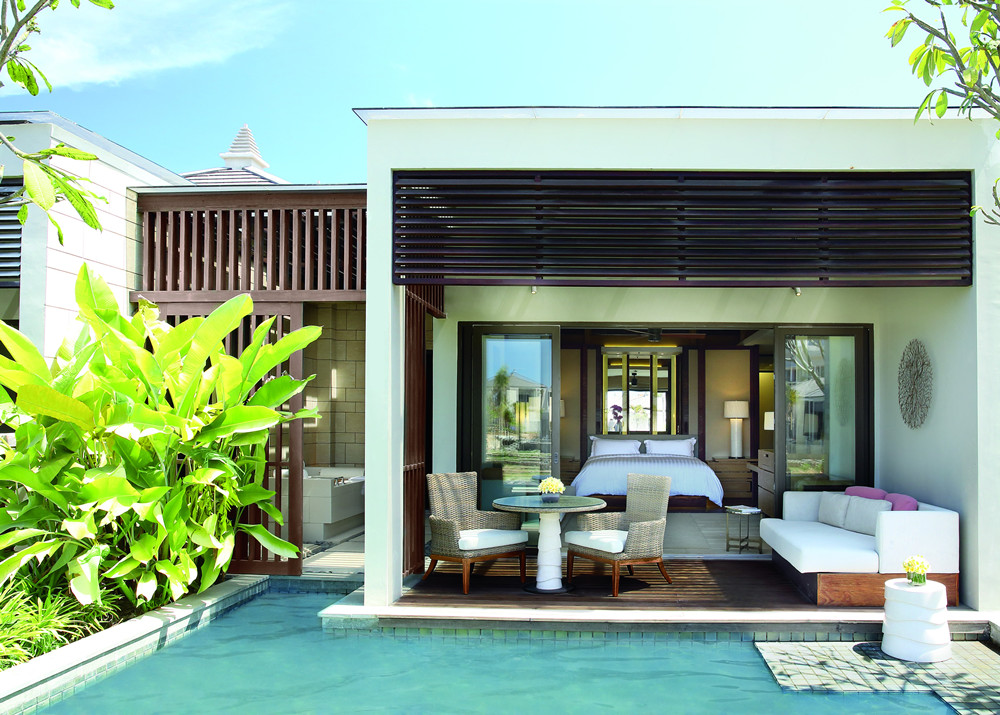 外观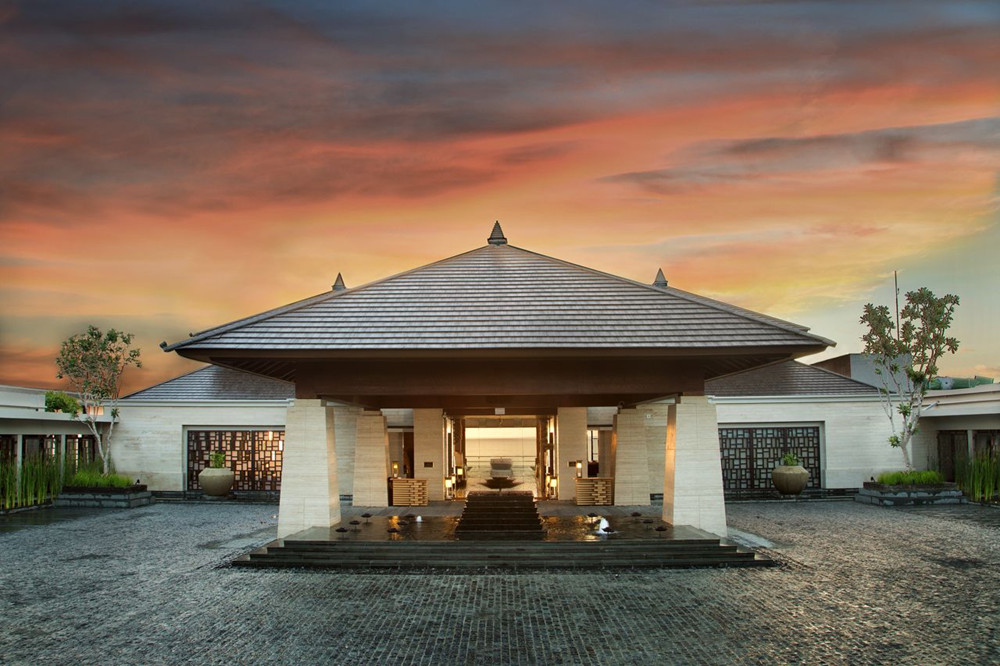 印尼巴厘岛丽思卡尔顿酒店
The RitzCarlton Bali
巴厘岛丽思卡尔顿酒店位于努沙杜瓦地区南部的Sawangan,南临壮美印度洋,分布于悬崖顶端与海滩上,由玻璃升降梯连接。
WATG设计团队慎之又慎地考量每栋建筑,左观右览,确保只要身处度假村内,就陷入美景的温柔乡而无法自拔,个中滋味,妙不可言。设计团队勉力确保悬崖美景发肤无损,同时兼顾到栖息在悬崖边缘的建筑壮观度仍然不减半分,为现代巴厘岛建筑文化增光添彩。站在酒店顶端,180度的印度洋景观逃不过眼角。微风轻轻地飘过开敞的大堂,芬芳的花香味弥漫于空气中,天然清新的椰汁饮不够。
酒店纳入了"生命之树"这一符号,尽情释放生命之美。"生命之树"在当地被称为Kalpataru,象征力量智慧和美。它跨越时空的魅力,无人可挡。高耸的悬崖质朴的海滩乐于奉献的标志性服务精神与印尼巴厘岛式的待客热情合二为一,"一生最有意义的旅行",可以圆梦于此。
Ritz Carlton Bali, the 180degree unobstructed views of the Indian Ocean are undeniably a highlight, with a 70meters high glass elevator providing guests with access to the beach, ensuring views of the lush landscape and exquisite scenery are strikingly omnipresent.
The design team looked at each building carefully, from all angles, to ensure from wherever the guest was on the property that the view, and their experience would be incredible. From this view we wanted to make sure we didn't damage the beautiful landscape on cliff and we wanted the lobby building, perched on the cliffs edge, to be a spectacular piece of modern Balinese architecture. The Nusa Dua hotel's cliff top perch reveals a 180degree view of the Indian Ocean below. A refreshing breeze drifts through the open lobby, where a magnificent display of local Balinese flowers perfumes the air. And that sound you hear It is the sigh that escapes as you begin to take in the beauty that surrounds you.
Embracing local symbolism, a central theme to the property is the Tree of Life, known to locals as 'Kalpataru', which represents strength, wisdom, and beauty, and is prevalent throughout the resort and grounds, providing the fullest appreciation for the beauty of life. ape, creating an exceptional environment that is as elegant as it is rustic. The towering cliffs, pristine beaches, dedication of the iconic spirit of service and Indonesia Bali Island style hospitality… Let The RitzCarlton, Bali stay with you forever.