健身房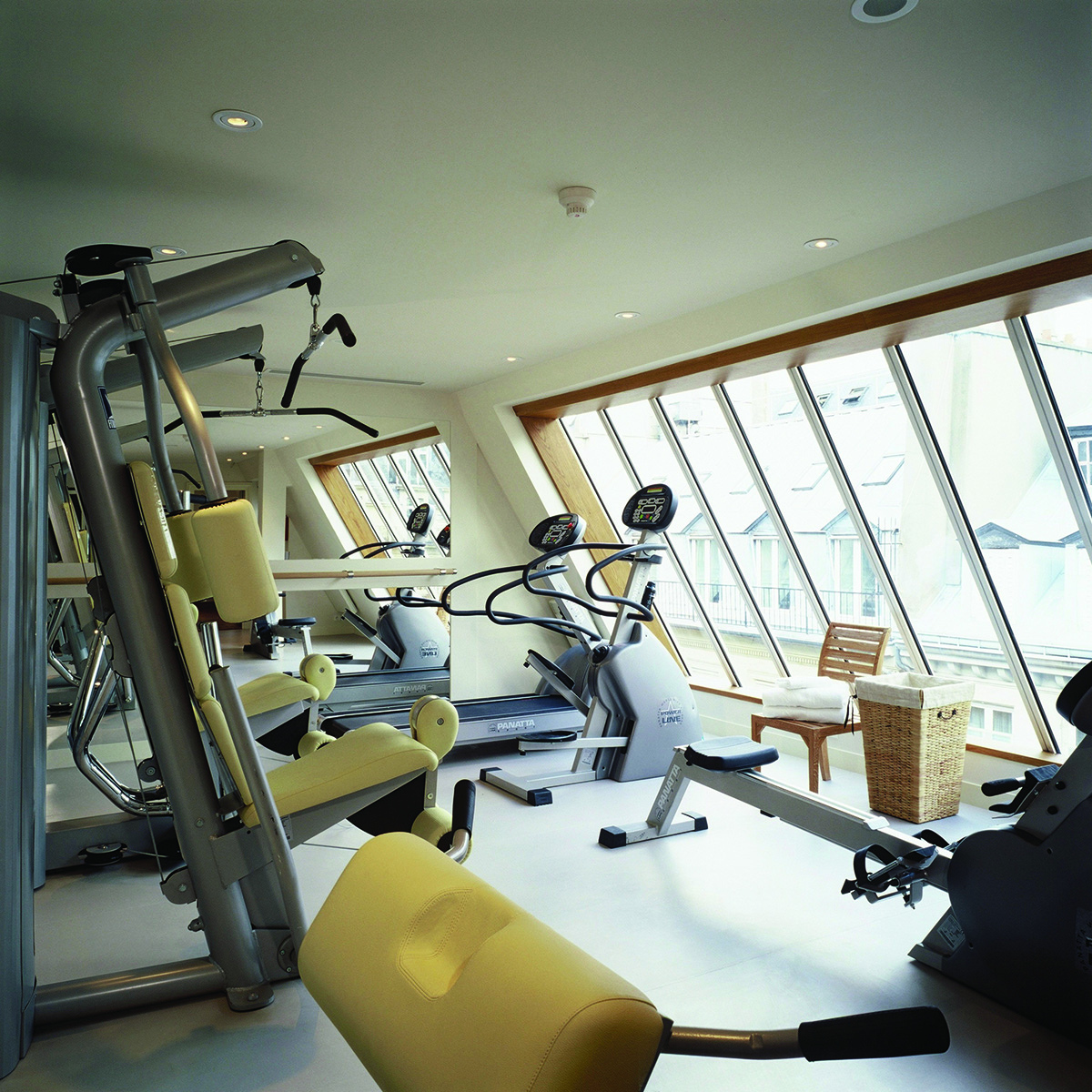 签名套房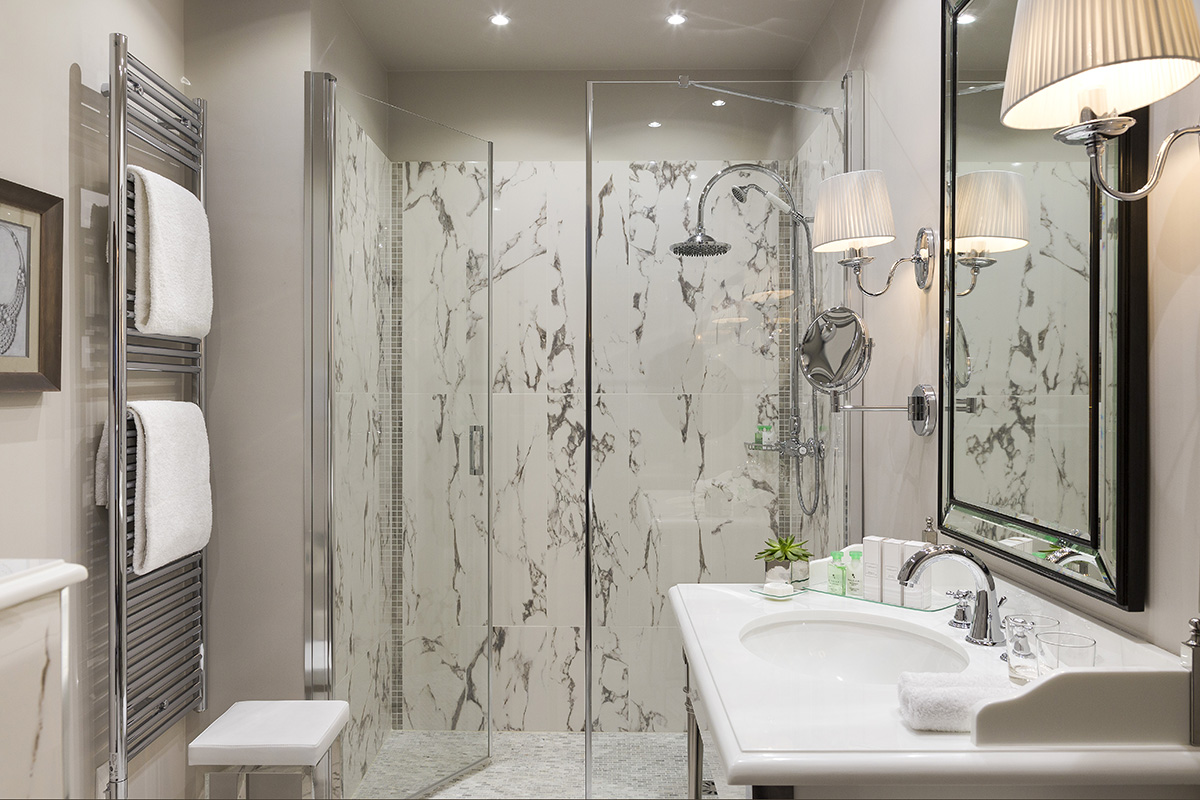 签名套房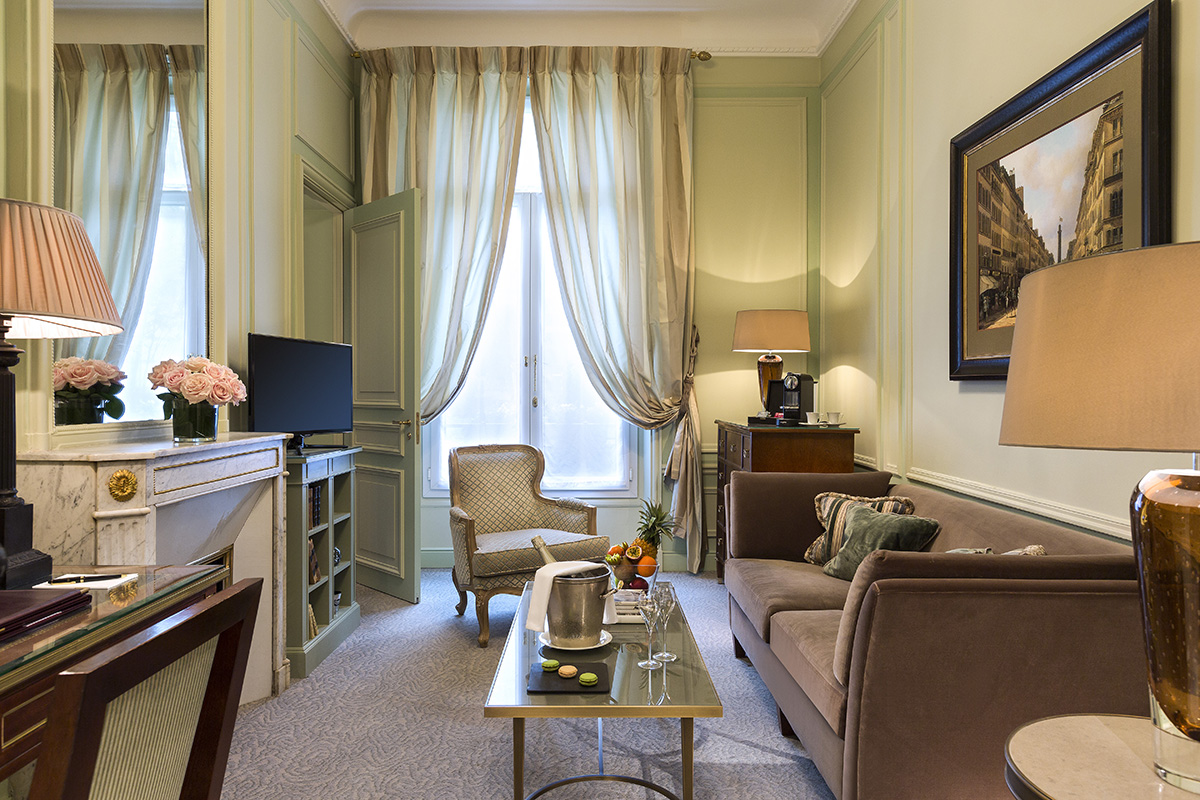 签名套房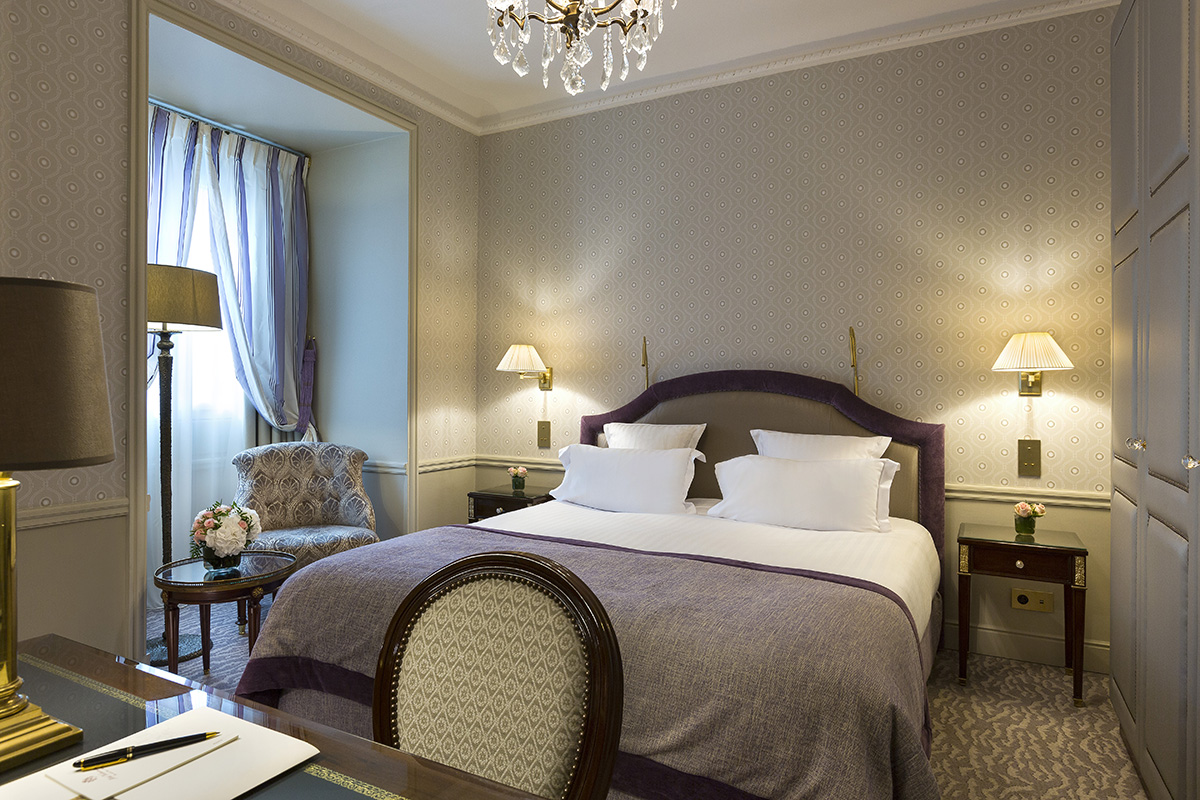 套房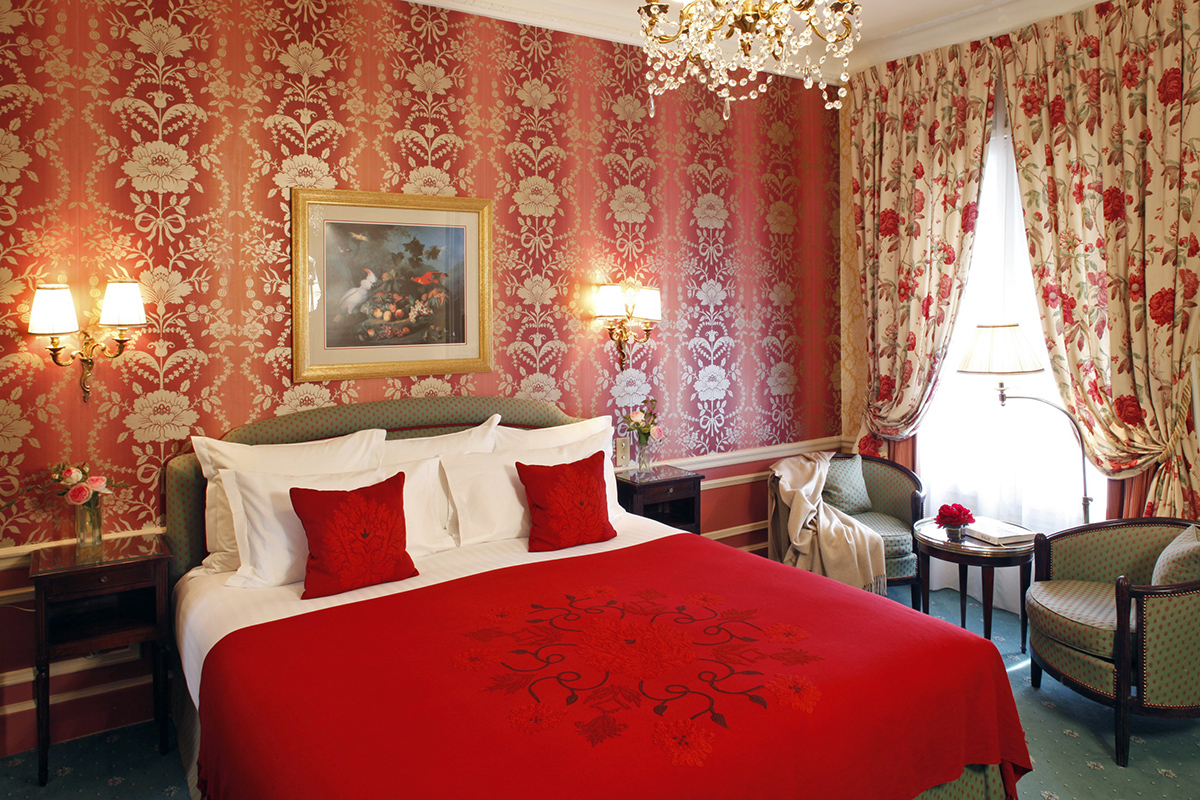 套房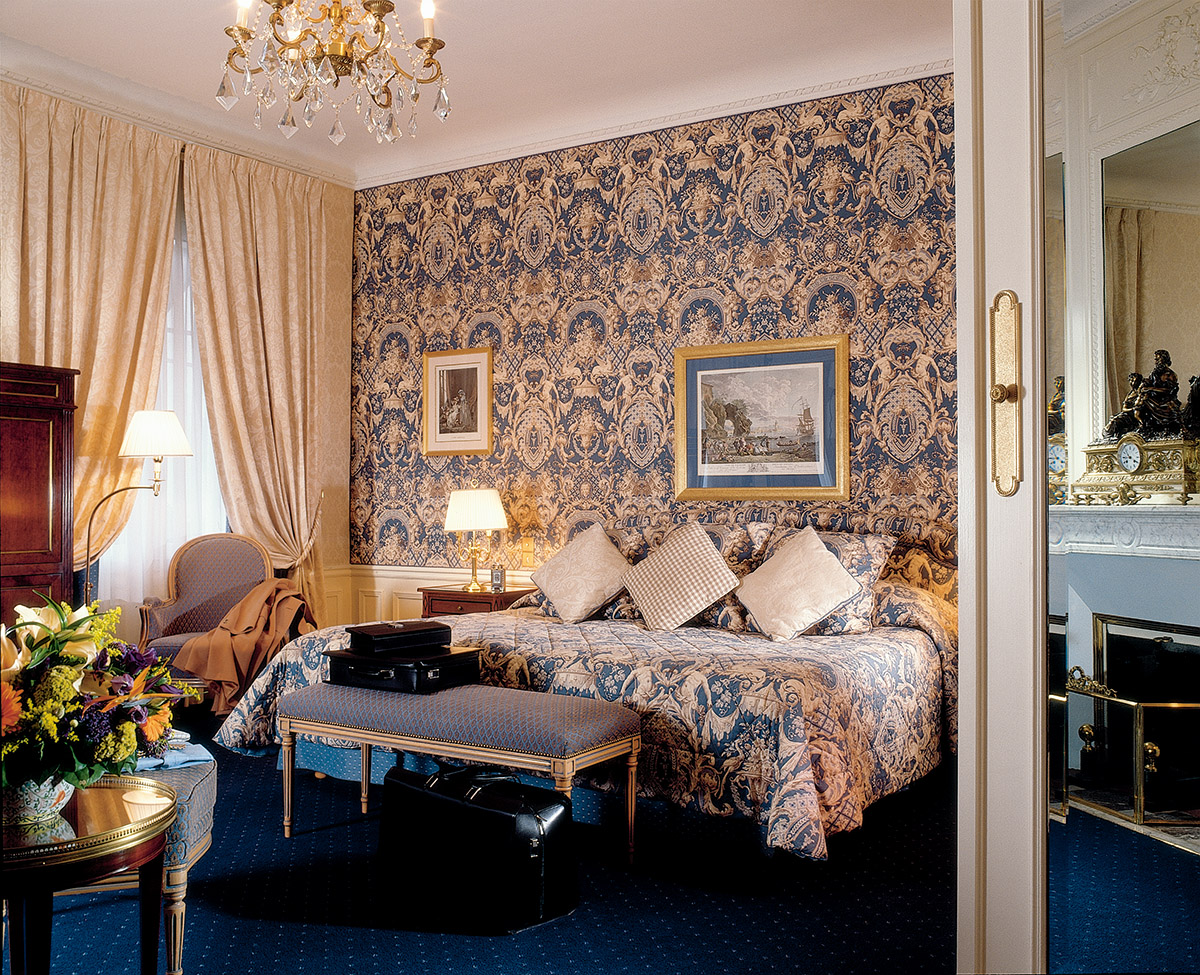 会议室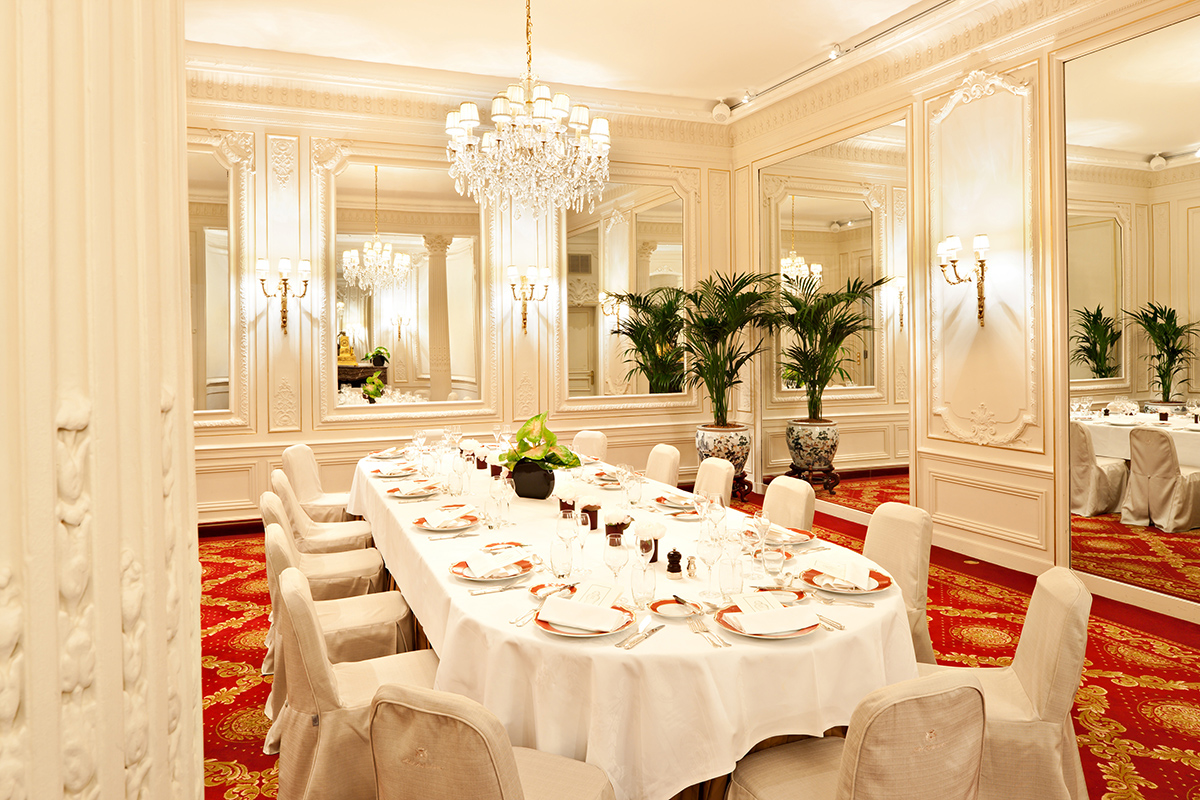 大堂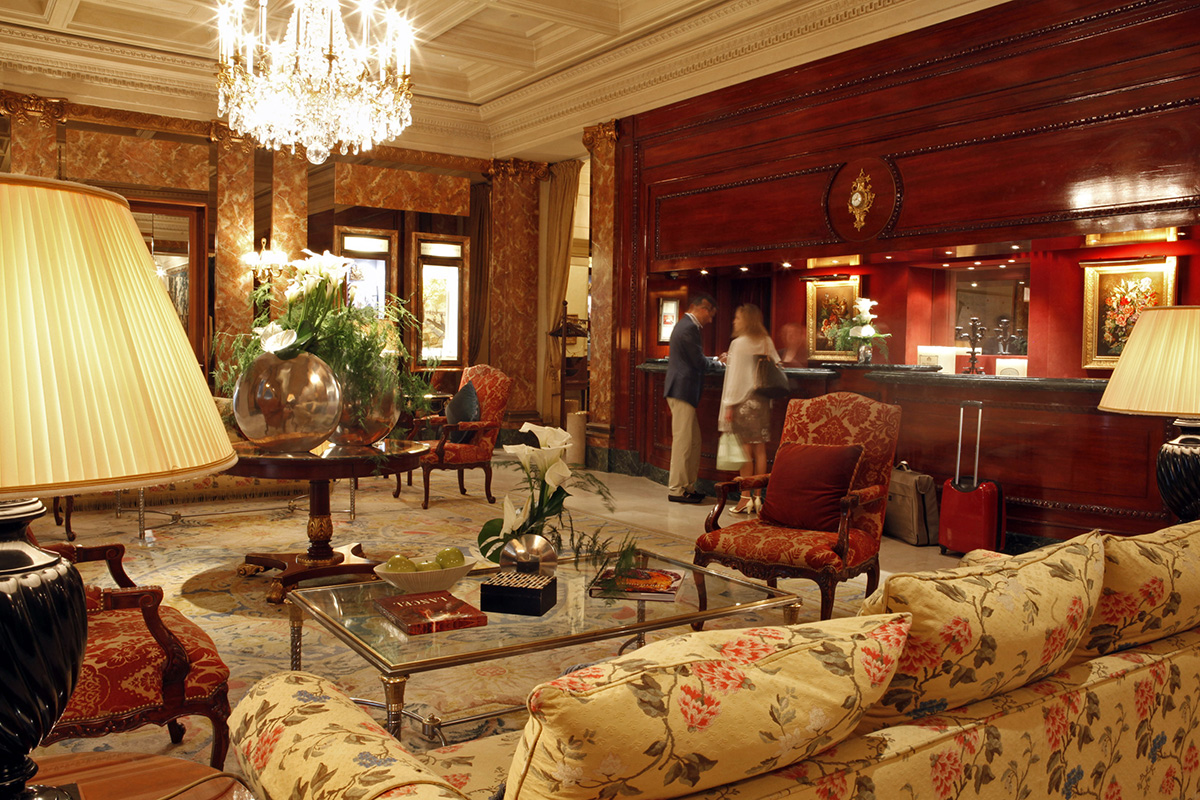 杜克酒吧
杜克酒吧
法国巴黎威斯敏斯特酒店
Hotel Westminster Paris, France
氧化成绿色的高大青铜柱和头顶上的一道带着完美弧线的玻璃拱顶,构成一幅无法挑剔的画面。透过玻璃拱顶,久违的巴黎春光洒在巴黎威斯敏斯特酒店的贵族招牌上,闪闪发光。这座属于英国威斯敏斯特伯爵私宅的建筑,在1905年转身成为酒店,却很好地保留了它的英国贵族基因。
酒店的102间客套房既有传统古典的法式贵族风格,让人看到法国永远走在时尚队伍的前列。床上用品的面料是以高品质著称的意大利品牌Zimmer & Rhode。高背沙发之间是典型的路易十六风格的四腿小圆桌,镶嵌玻璃的桌面中映满了天花板上泻下的水晶吊灯的辉煌。
拉开也是深浅两色的条纹窗帘,室外的窗沿下有着手工雕花的奥斯曼建筑,也是白墙青瓦素气得高雅。位于一层的方形院子内碧绿盛满了视野,温柔的午后余光铺洒进来,四角天空一片宁静。
Duke's Bar是一个英伦气质的酒吧,深绿色的皮质沙发在枣红木质墙围陪衬下,显得凝重而鲜艳。墙上挂着一些有历史的黑白老照片,米色壁炉大约有四米高,细致而繁杂的雕花甚至能让人想起就在酒店百多米处的国宝级建筑加尼叶歌剧院。法国媒体将巴黎威斯敏斯特酒店称为小宫殿酒店。
Through the glass dome, the Paris spring sun shone on the aristocratic sign of Westminster Hotel Paris. All was shimmering. Every building on Peace Street has a dazzling history, and that of the Westminster Hotel building would date back to two centuries ago. As the former residence of the Duke of Westminster, this building was turned into a hotel in 1905, with its British aristocratic gene still well retained.
The 102 guestrooms and suites show traditional classical French style and guests can see that the French has always ventured on the forefront of fashion. Bedding fabric calls for Italian brand Zimmer & Rhode, known for its high quality. Comfortable highbacked sofas were accompanied by a typical Louis XVI style small fourleg round table in between, and from the table glass, the splendor of the crystal chandelier on the ceiling shines.
The curtain is also made of stripes of two color shadings. Below the outdoor windowsill was hand carved flowery decorations in the Ottoman architectural style made with elegant white walls and blue tiles. On the ground level, the square yard was overgrown with greenery. Now the sunlight beamed down gently so it will not disturb the peace of the square yard.
The Duke's Bar features vast green leather armchairs, red wooden paneled walls, boasting a cozy atmosphere reminiscent of an English gentleman's club. Historical black and white photos are hung on the wall. The fourmeter high beige fireplace has the most intricate carvings that remind one of Opera Garnier, a national treasure building just hundreds of meters from the hotel.Among the French media, Hotel Westminster Paris is known as a small palace hotel.