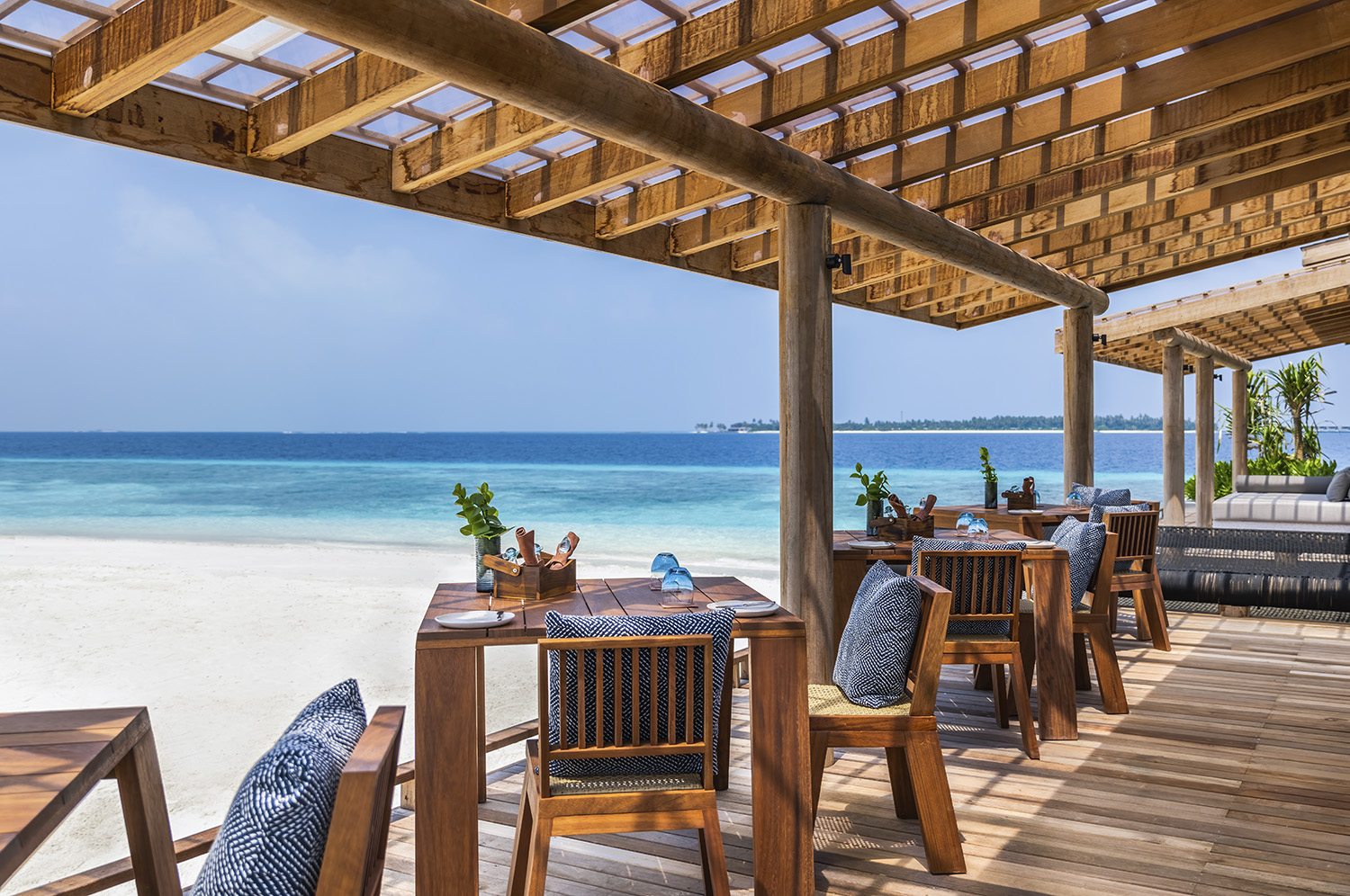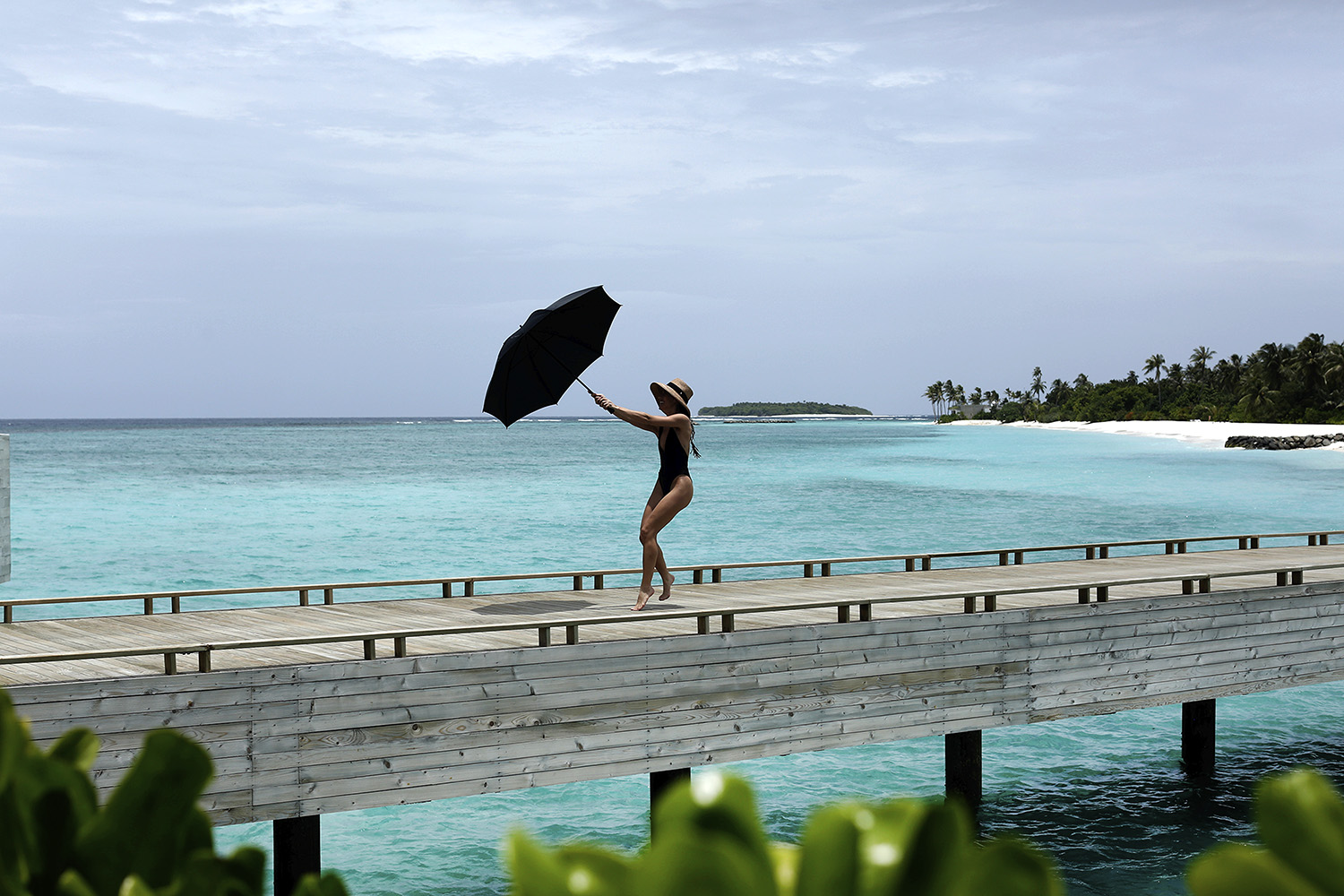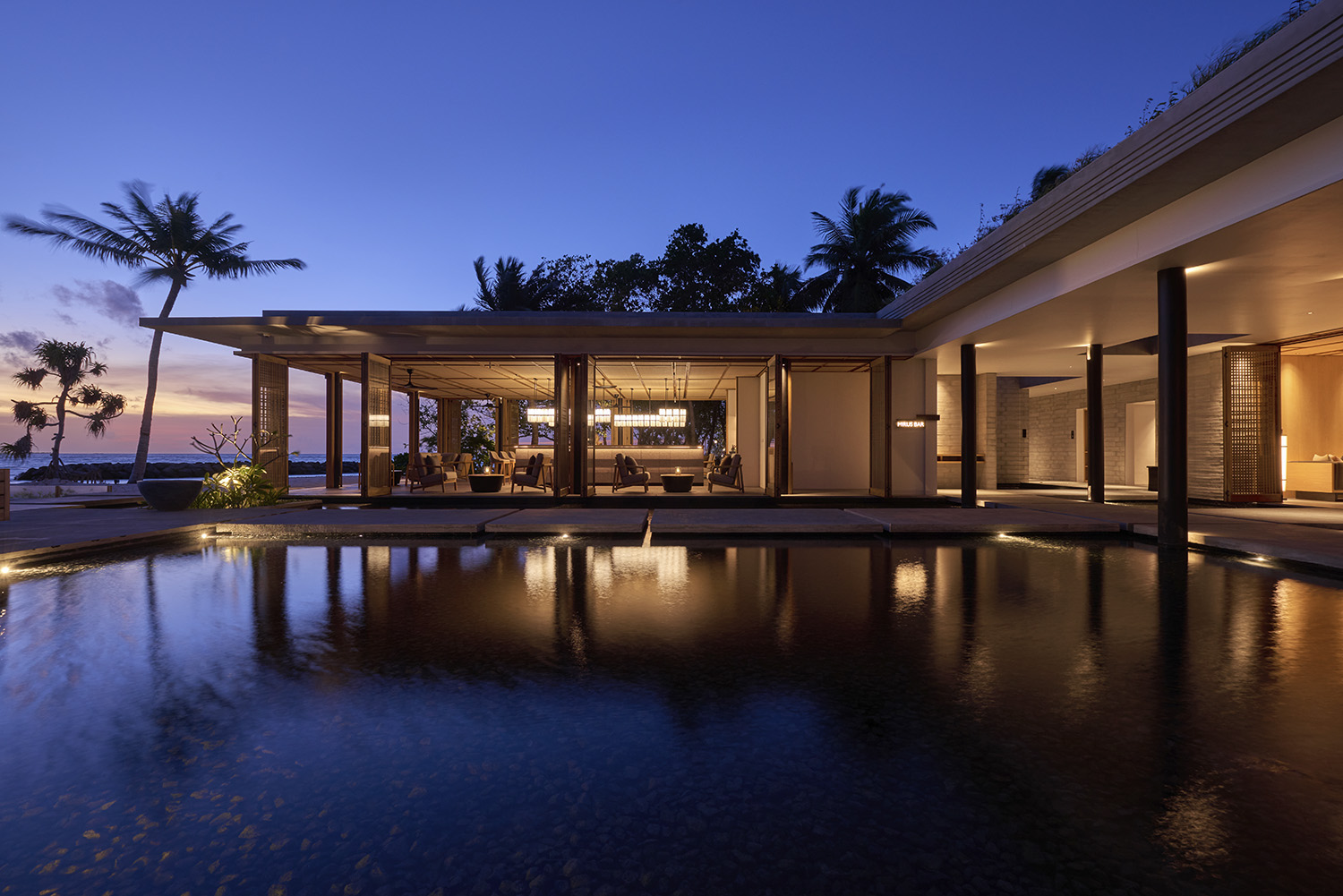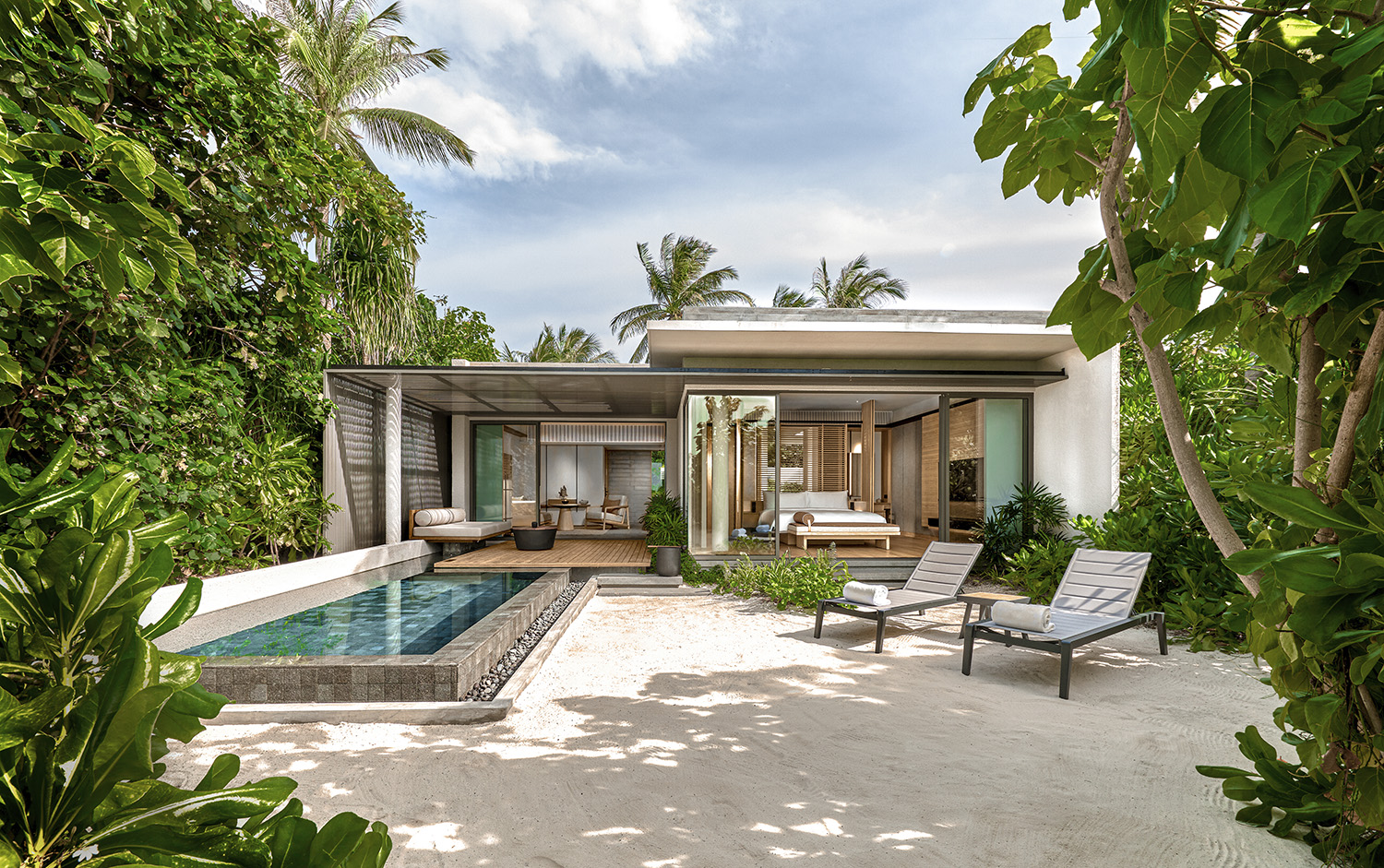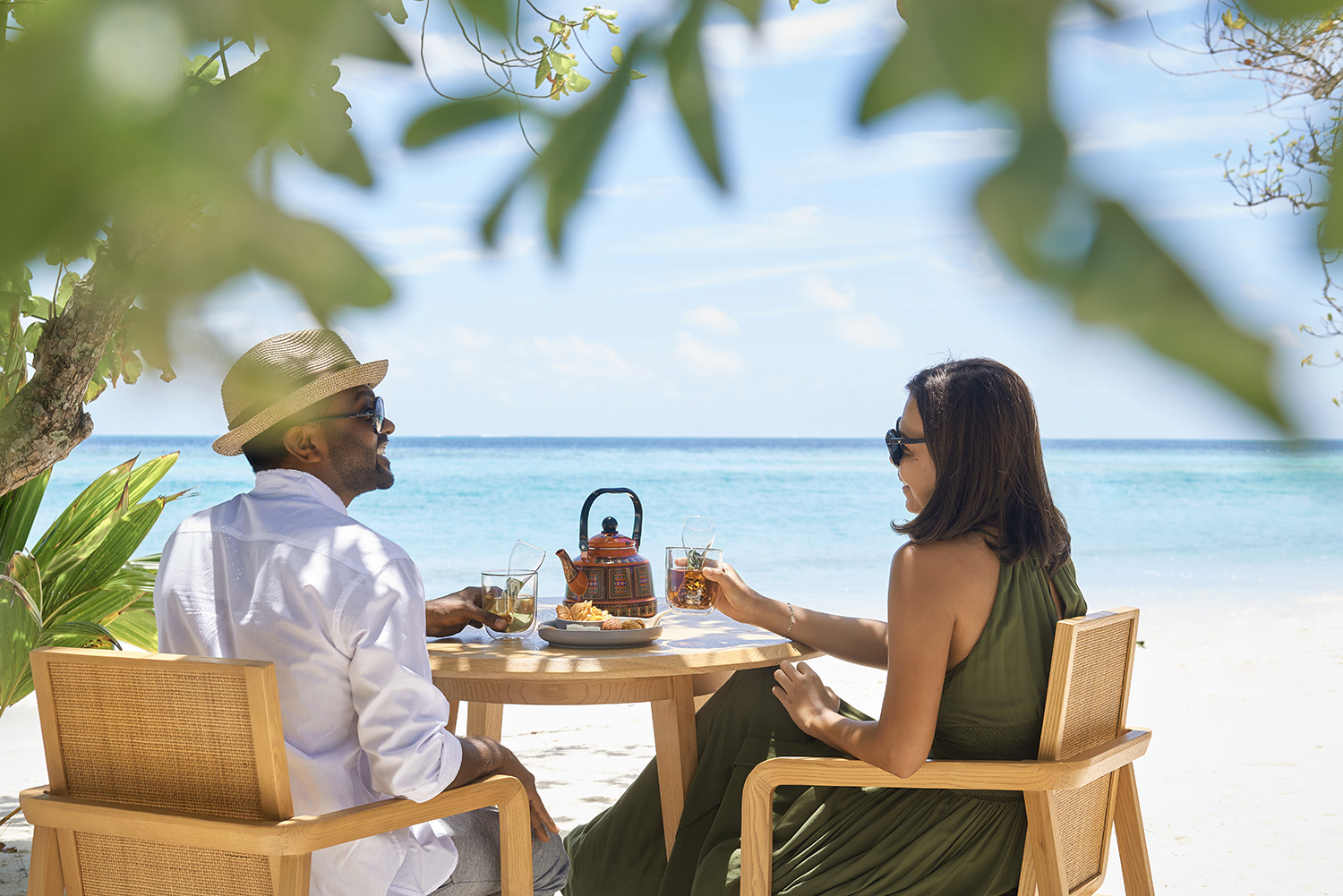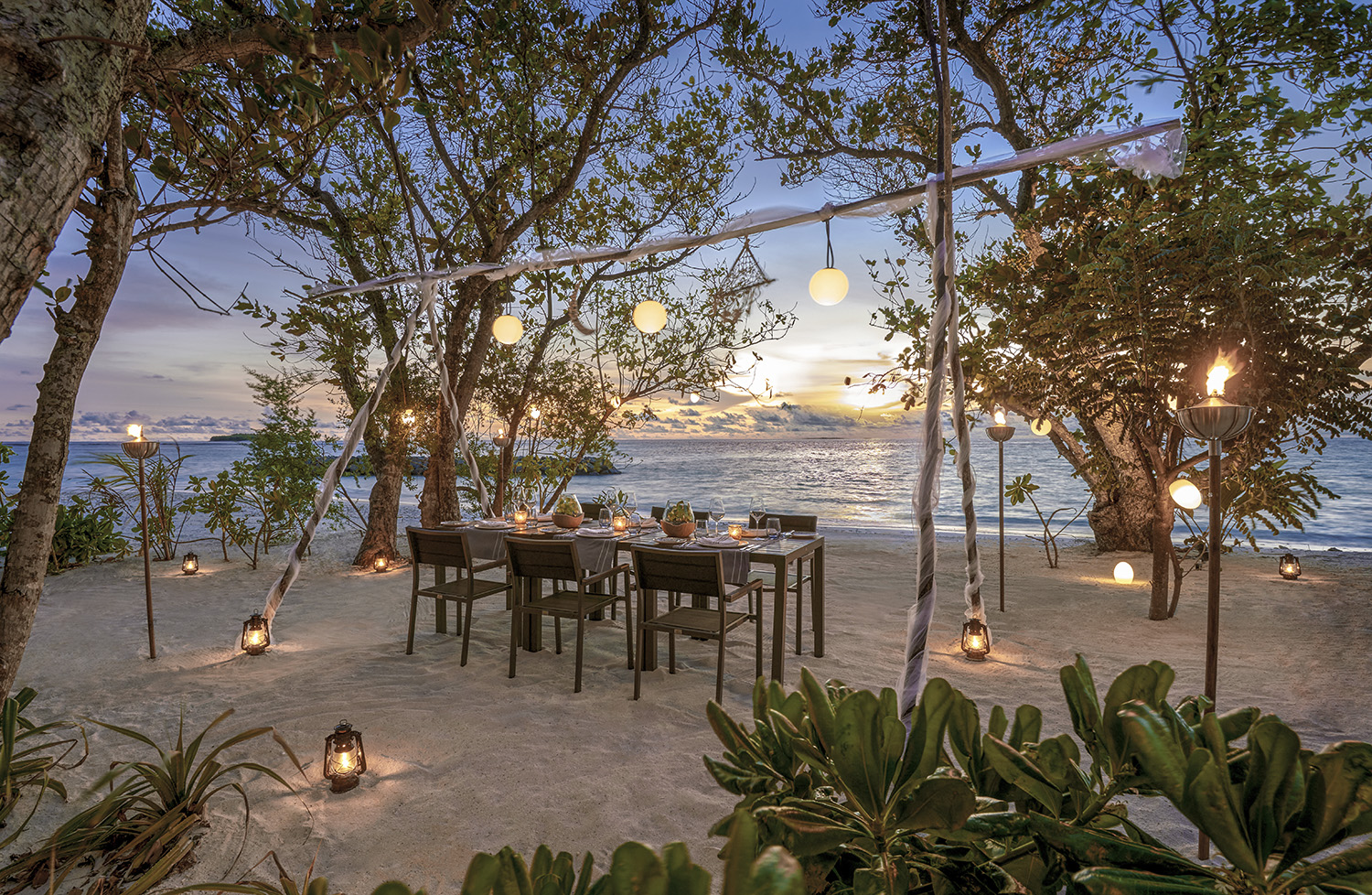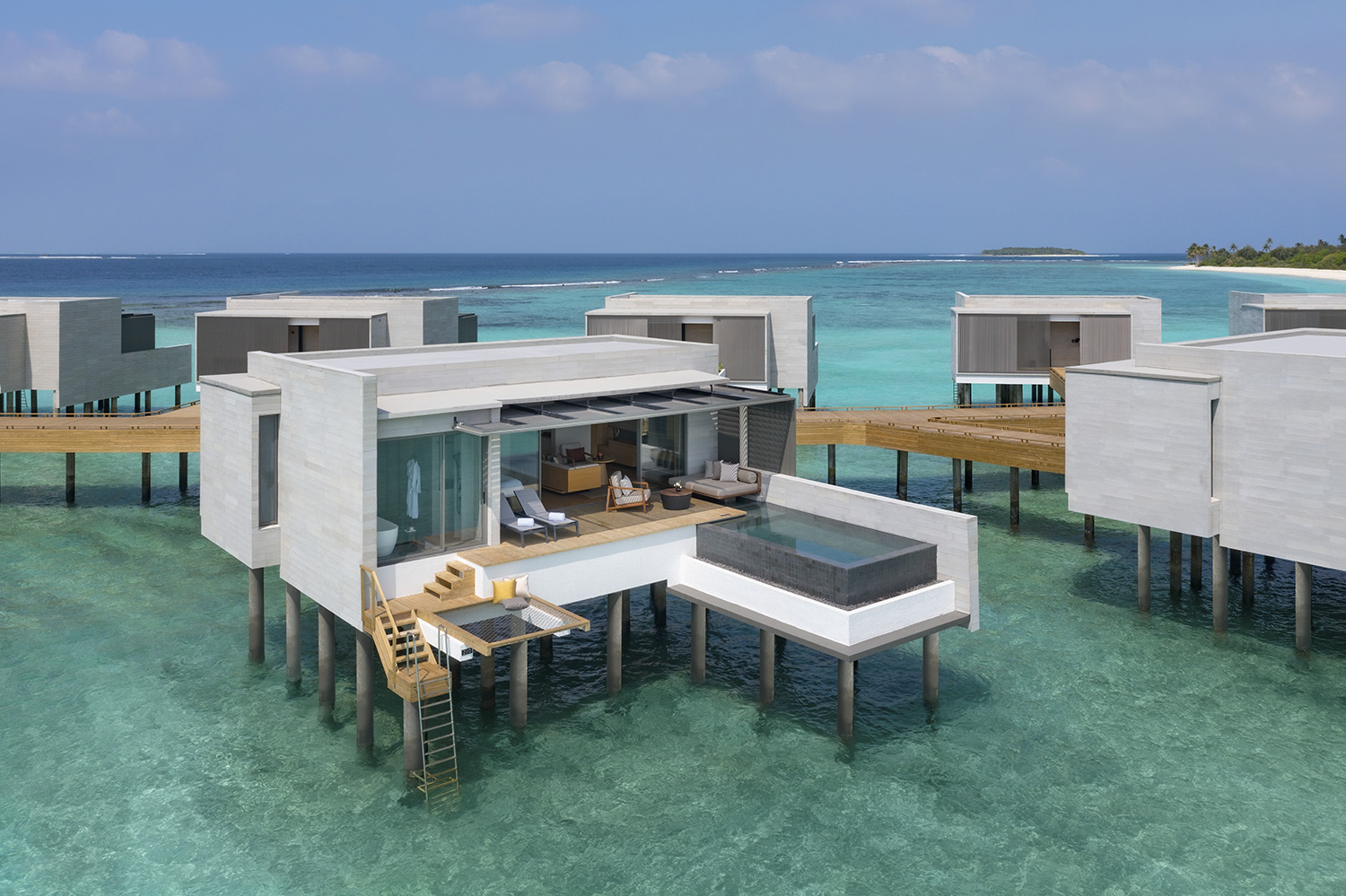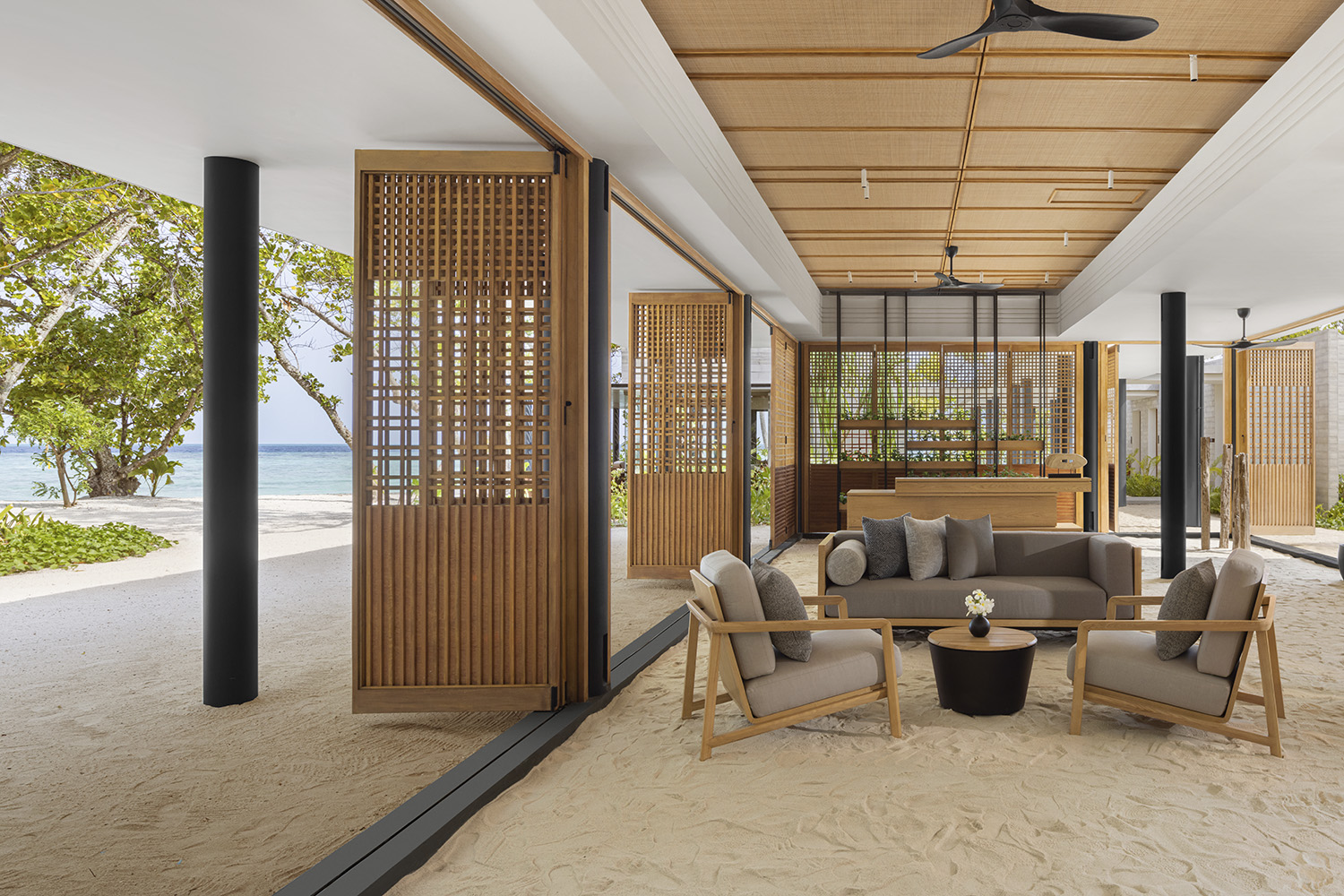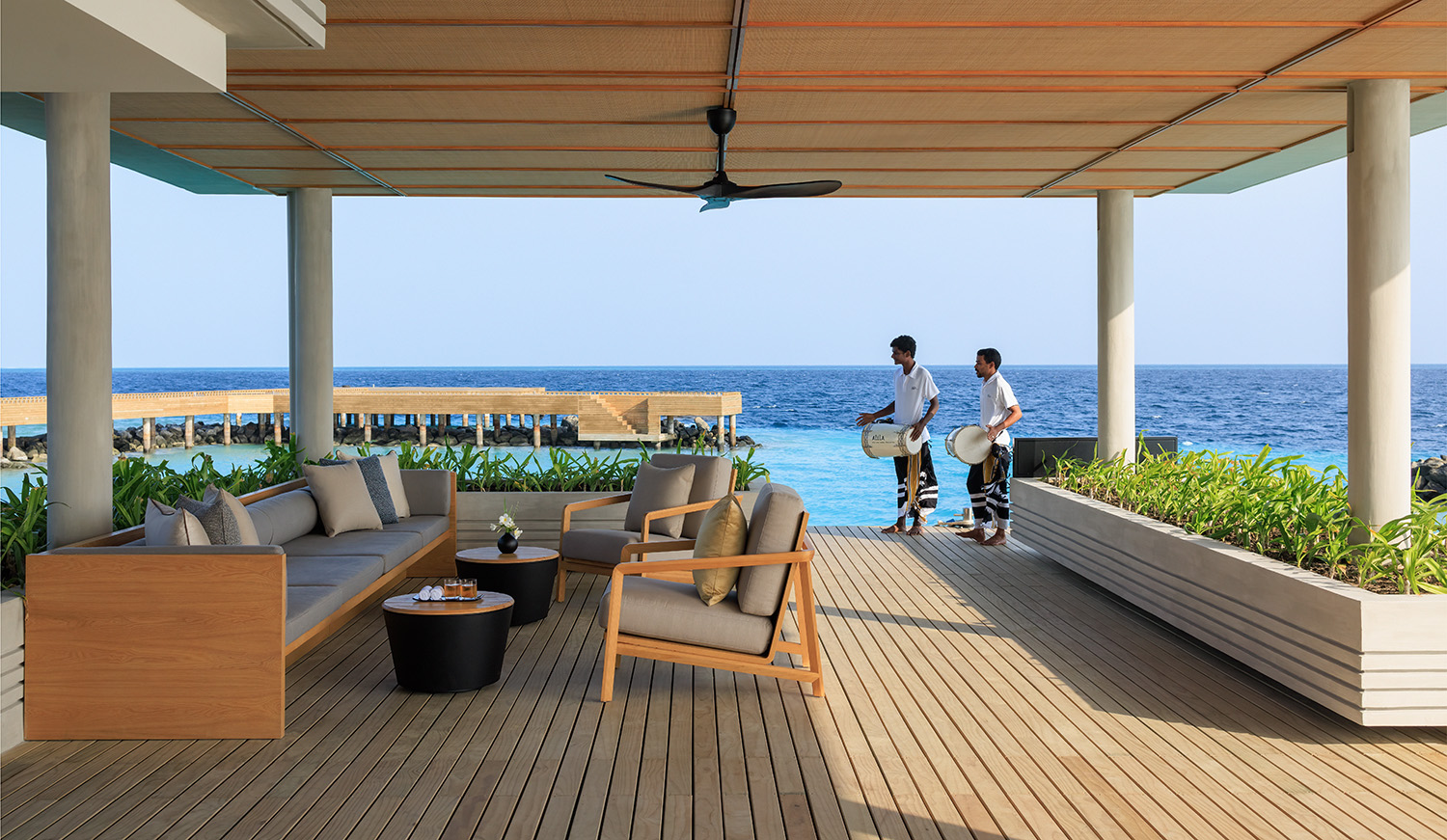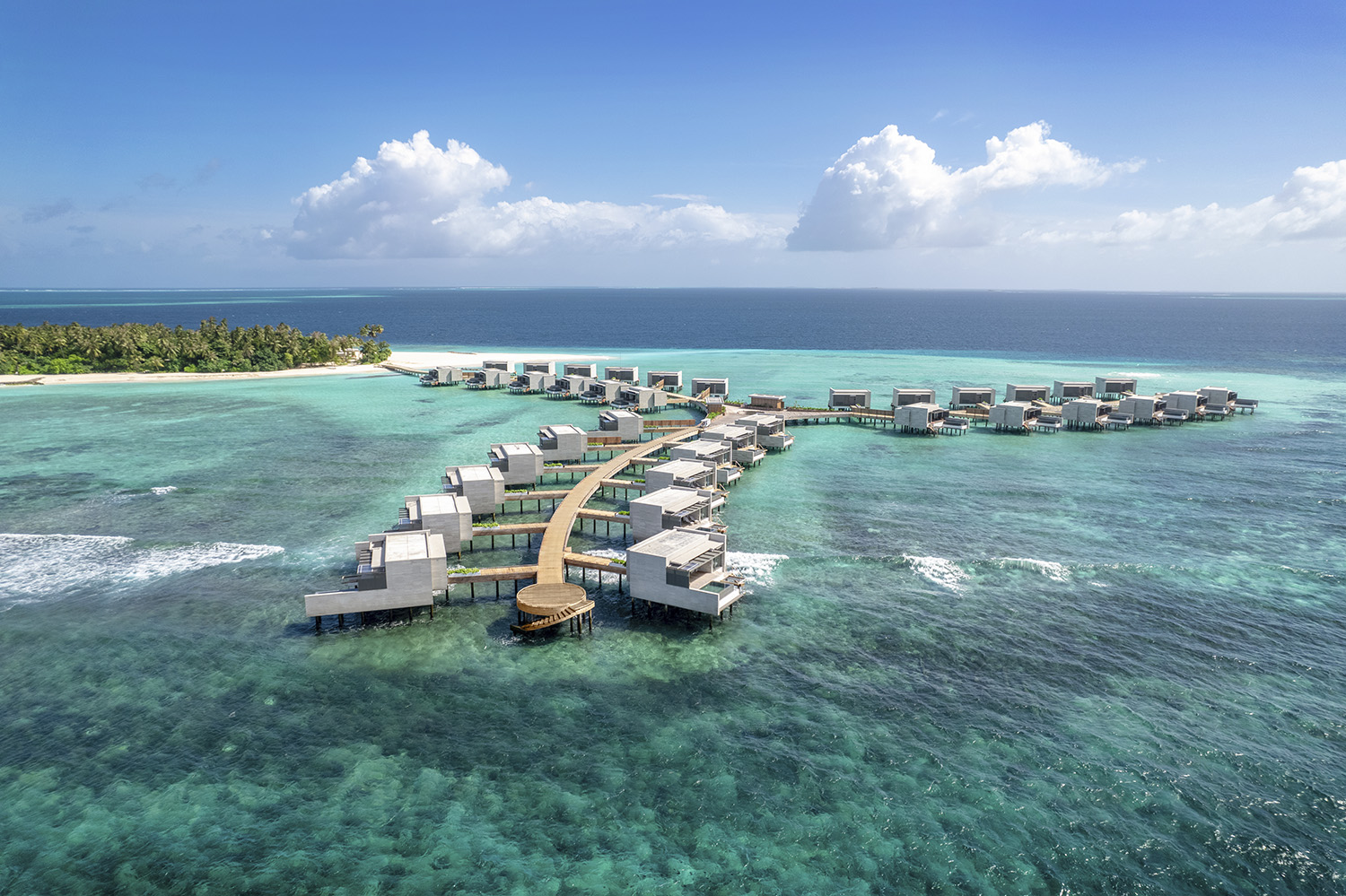 马尔代夫阿丽拉科塔法鲁
Alila Kothaifaru Maldives
阿丽拉在梵文里是"惊喜"的含义,旨在通过创新和奢华,在独特的地点为客人营造最印象深刻的体验。凯悦酒店集团旗下的阿丽拉科塔法鲁度假酒店坐落在马尔代夫北部的拉环礁上,仿佛是与世隔绝的海洋之眼。这里的海域深广,是数量庞大的海洋生物栖息的区域,更是游客尽情体验水下世界的天堂。
想来这座11.2公顷的私人岛屿度假村,需乘坐从首都马累起飞的海上飞机,在马尔代夫群岛上空飞行45分钟。走下飞机的地方是连结岛屿的起降码头,酒店的潜水中心也在一旁。经由木道踏上沙滩,浓郁的热带植被豁然入目。右侧分布着如水上运动图书馆咖啡厅等休闲设施,再往前便是接待大厅和无边泳池。茂密的植被填充整岛,形如弯月,被树影遮掩的幽深小道通向南北两侧海岸的海滨别墅。岛屿中部设有健身和Spa空间,沿着海岸线或林间小路走到岛屿东北角,这里还有餐厅和酒吧供游人消遣。
主岛之外,在东边另有一条海上长道连结着呈三面分布的水上别墅。在这里眺目望去,还可看到一处远离主岛的僻静沙洲独立在深蓝的海波之上,等待有心人的前往。
"Alila" in Sanskrit means "Surprise," aiming to create the most memorable experiences for guests through innovation and luxury in unique locations. The Alila Kothaifaru Maldives, a resort under the Hyatt Hotels Corporation, is situated on the Raa Atoll in the northern Maldives, like an isolated eye of the ocean. The surrounding waters are deep and vast, home to a kingdom of marine life, making it a paradise for visitors to explore the underwater world.
To reach this 11.2hectare private island resort, one needs to take a seaplane from the capital, Male, and fly over the Maldivian archipelago for 45 minutes. The seaplane lands at the jetty connecting the island, with the hotel's dive center nearby. Walking down a wooden pathway onto the sandy beach, the lush tropical vegetation comes into view. On the right, you'll find recreational facilities like water sports, a library, and a café, while further ahead lies the reception area and the infinity pool. Dense vegetation covers the entire island, shaped like a crescent, with hidden pathways shaded by trees leading to beach villas on the north and south shores. In the middle of the island, there's a fitness and spa area, and along the coastline or forest trails to the northeast of the island, you'll find restaurants and bars for guests to enjoy.
Beyond the main island, there's a long overwater walkway on the east connecting the water villas. From here, you can also spot a secluded sand cay far from the main island, waiting for those who seek solitude.
商务合作:
咨询电话:010-64706107
邮箱:info@hotelelitemag.com
Business cooperation:
Tel:010-64706107
Email:info@hotelelitemag.com