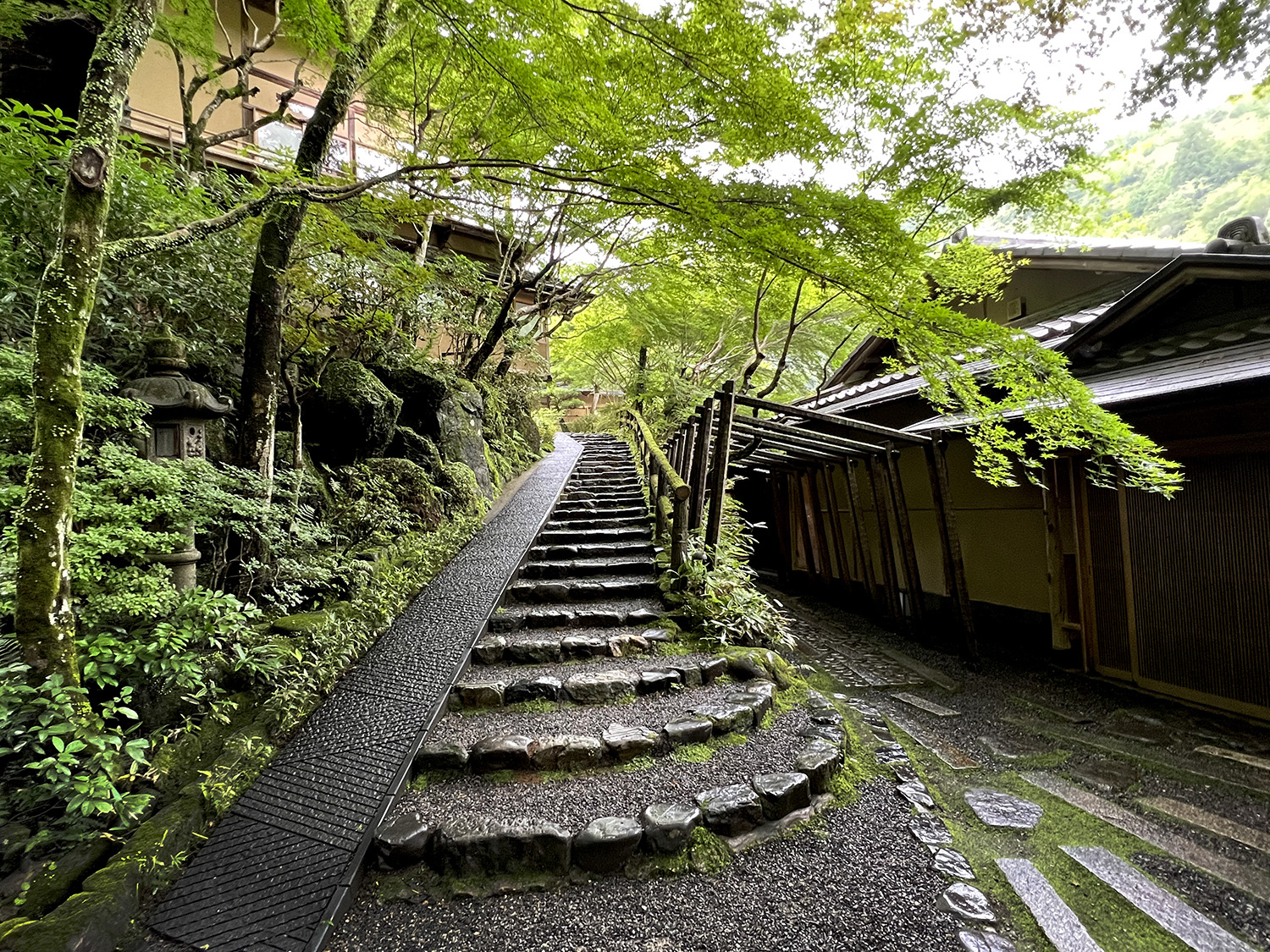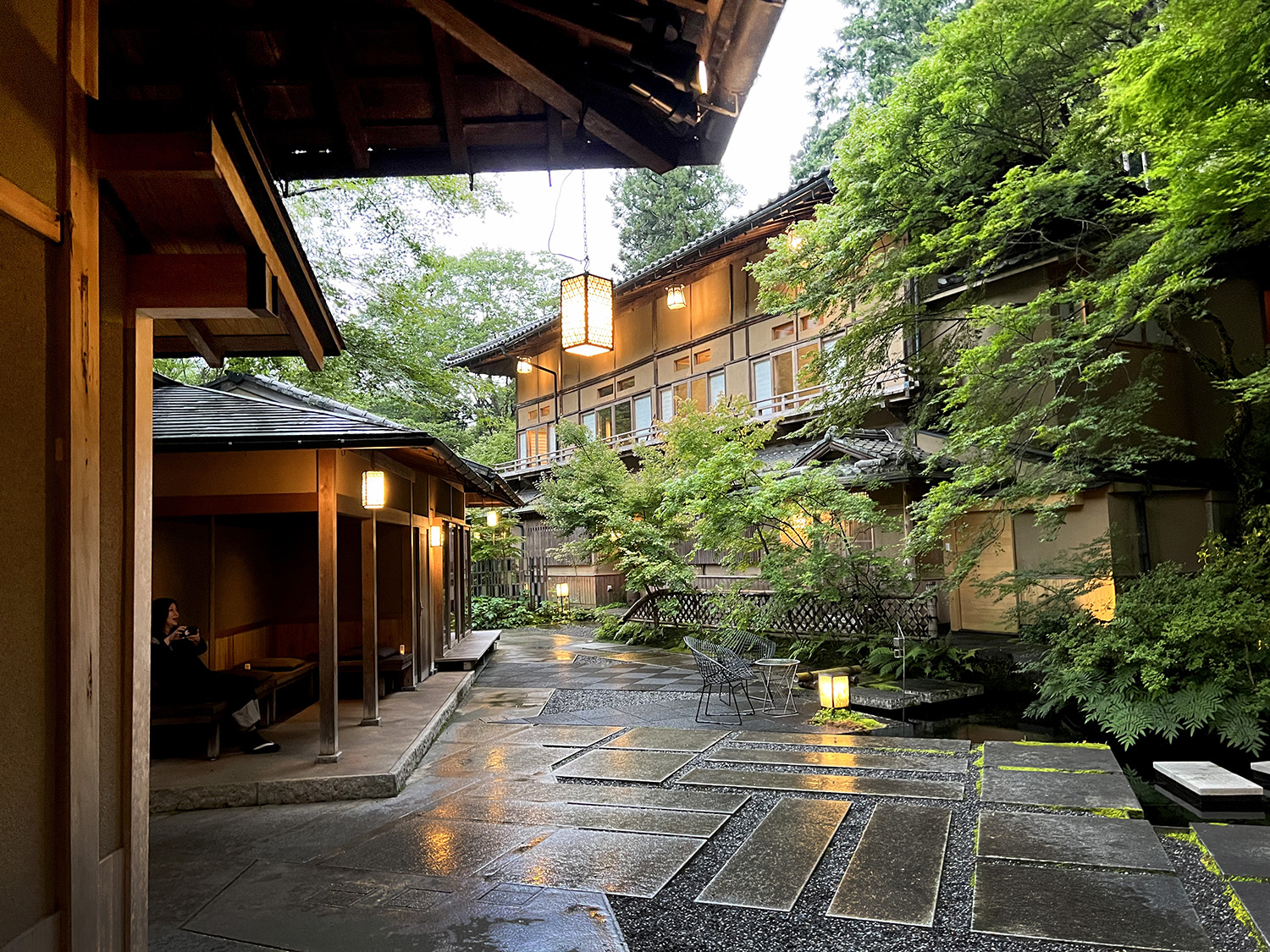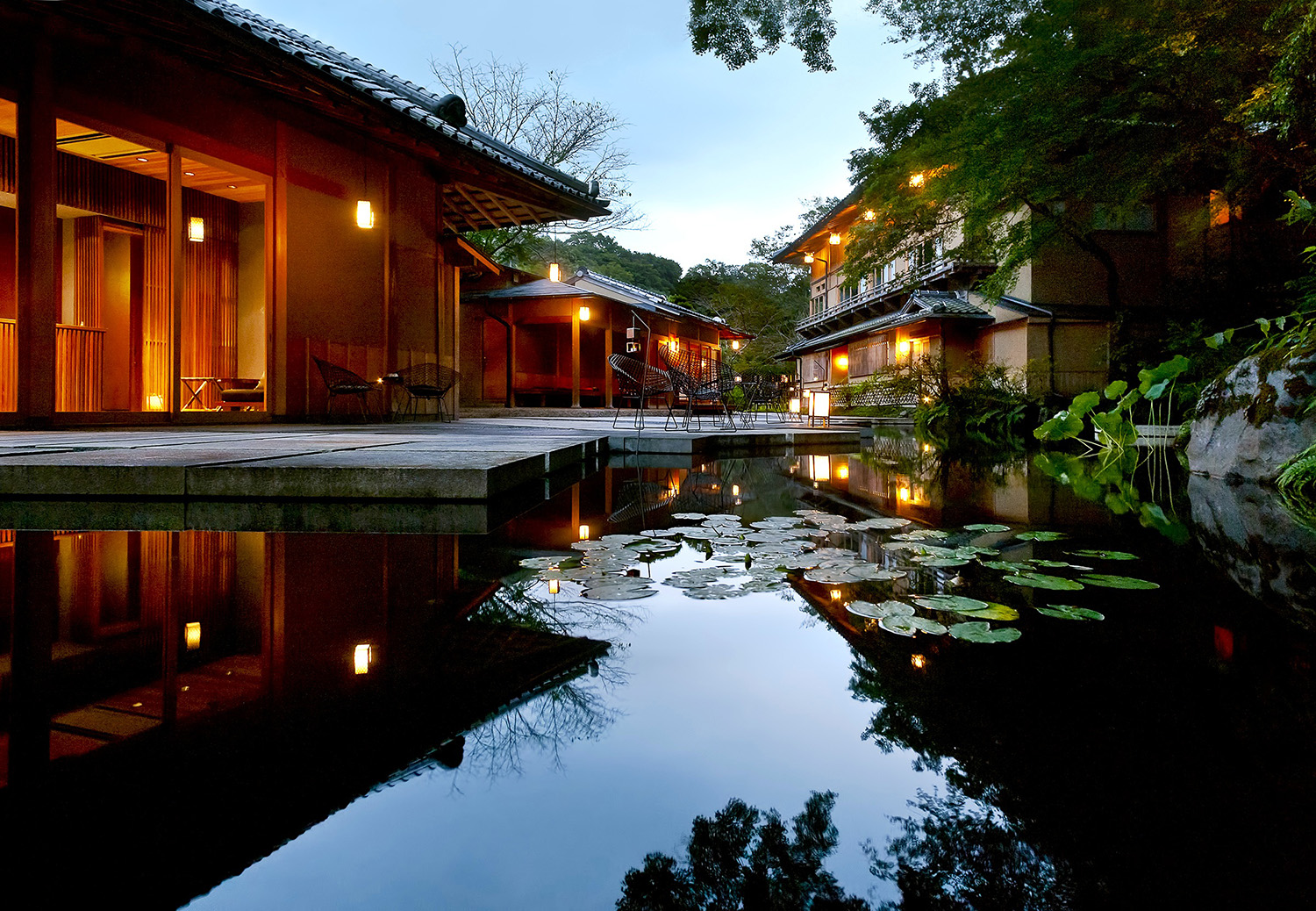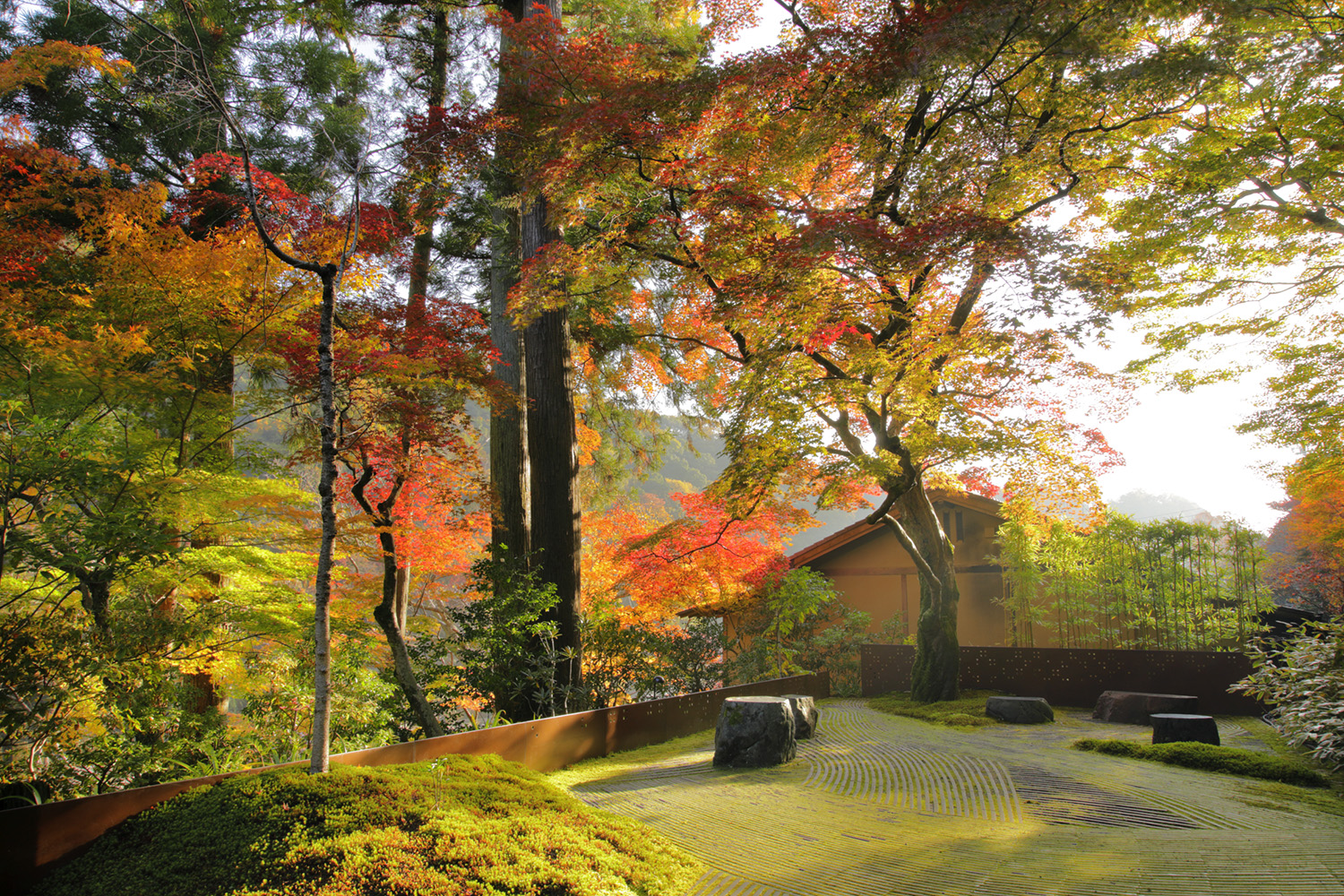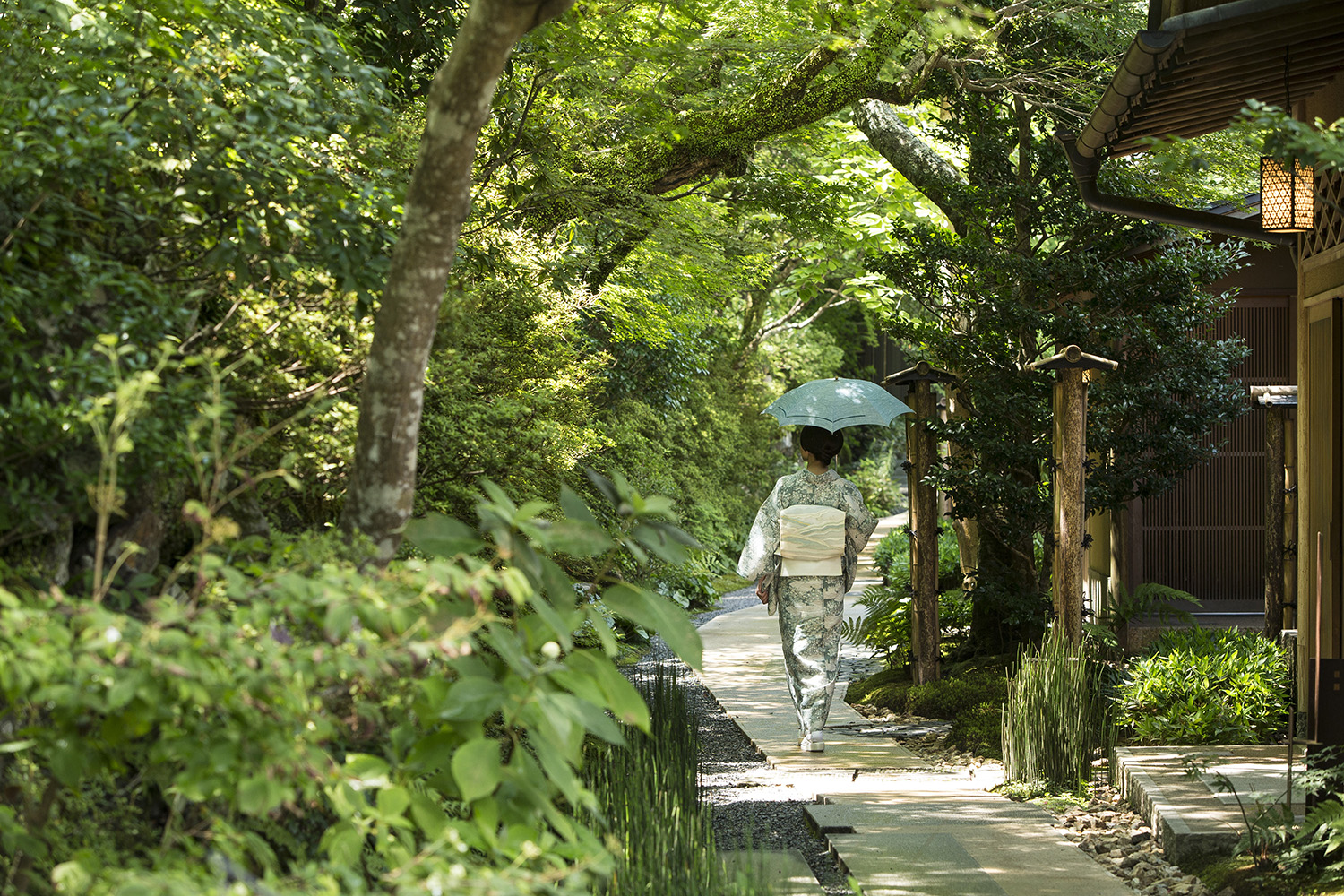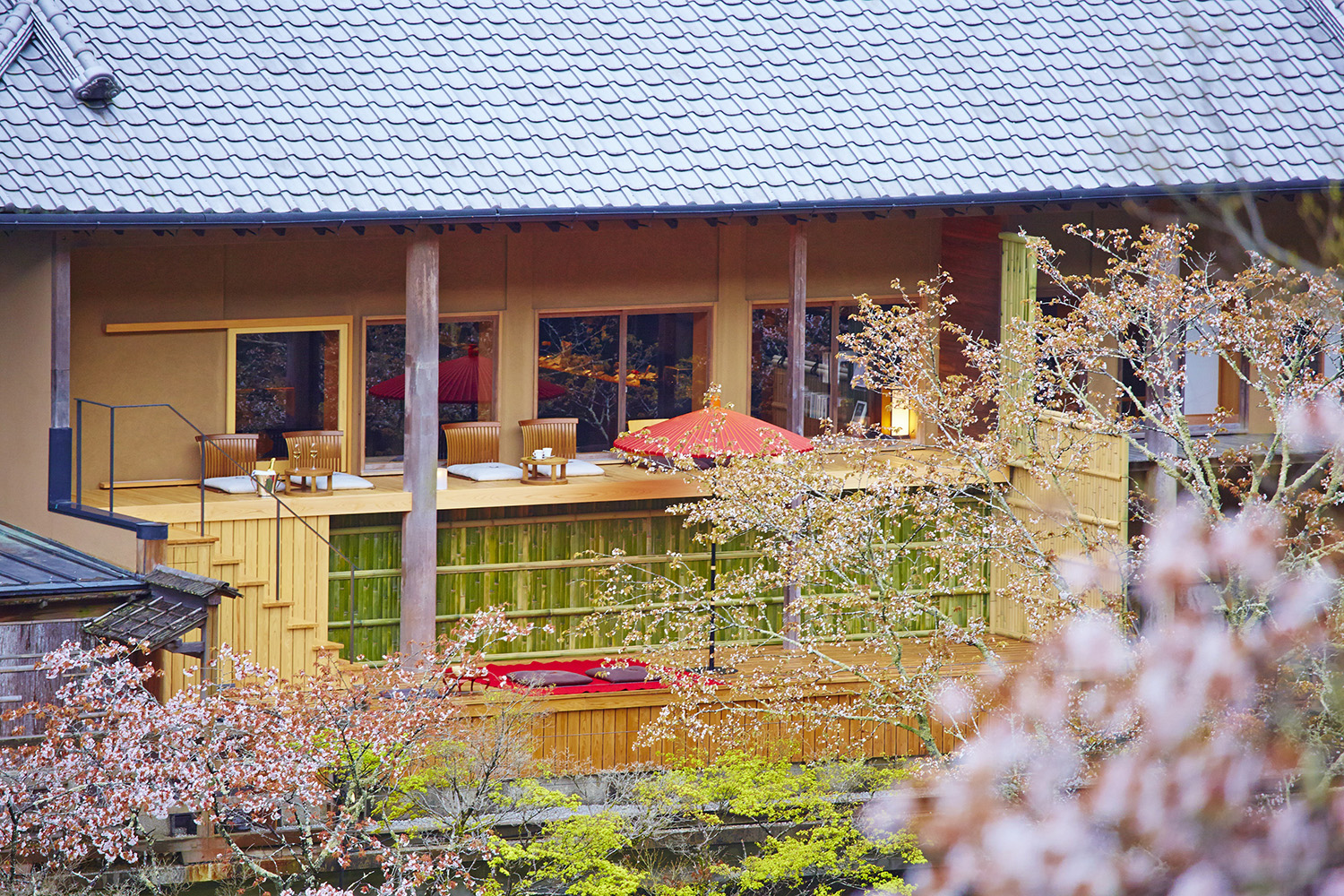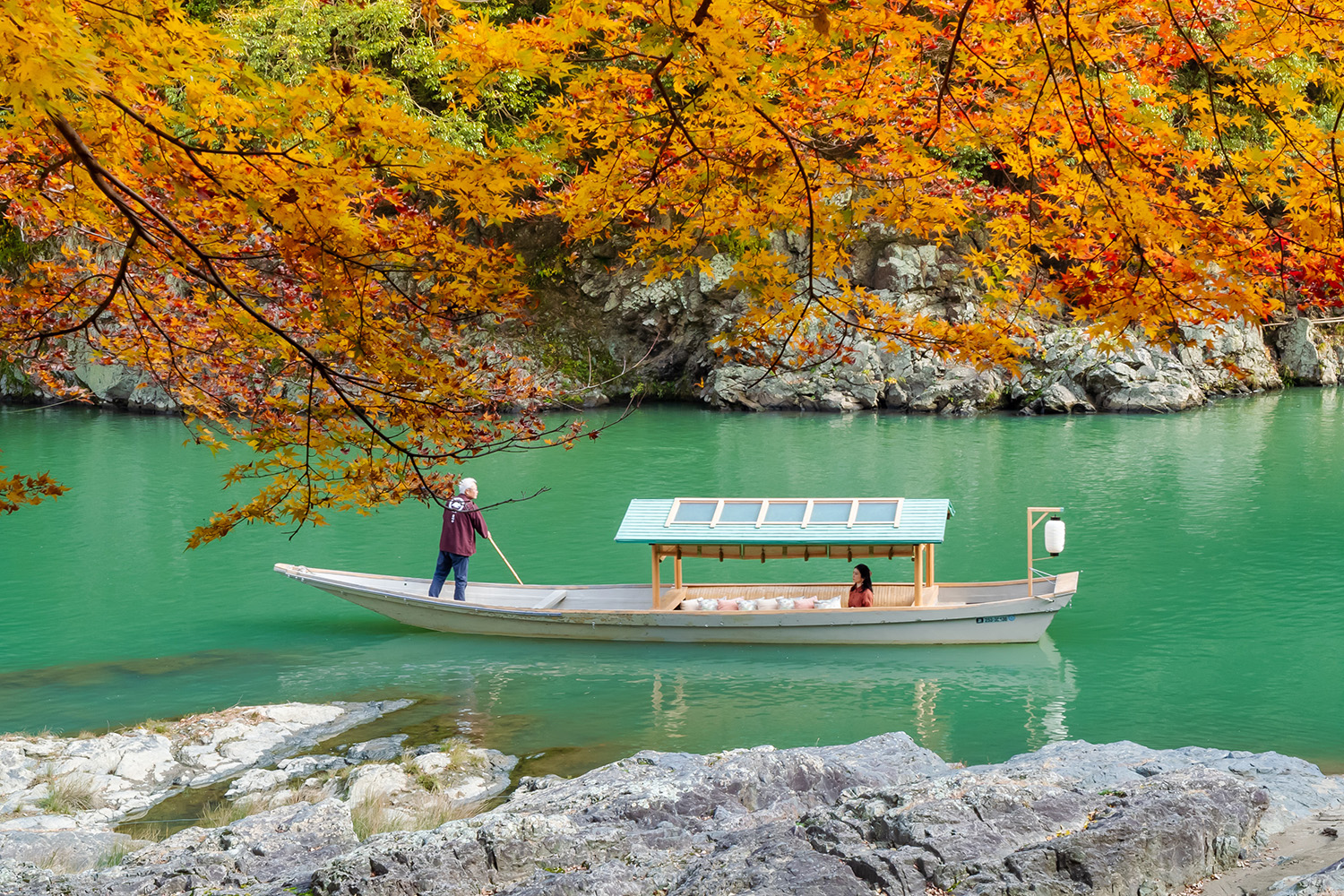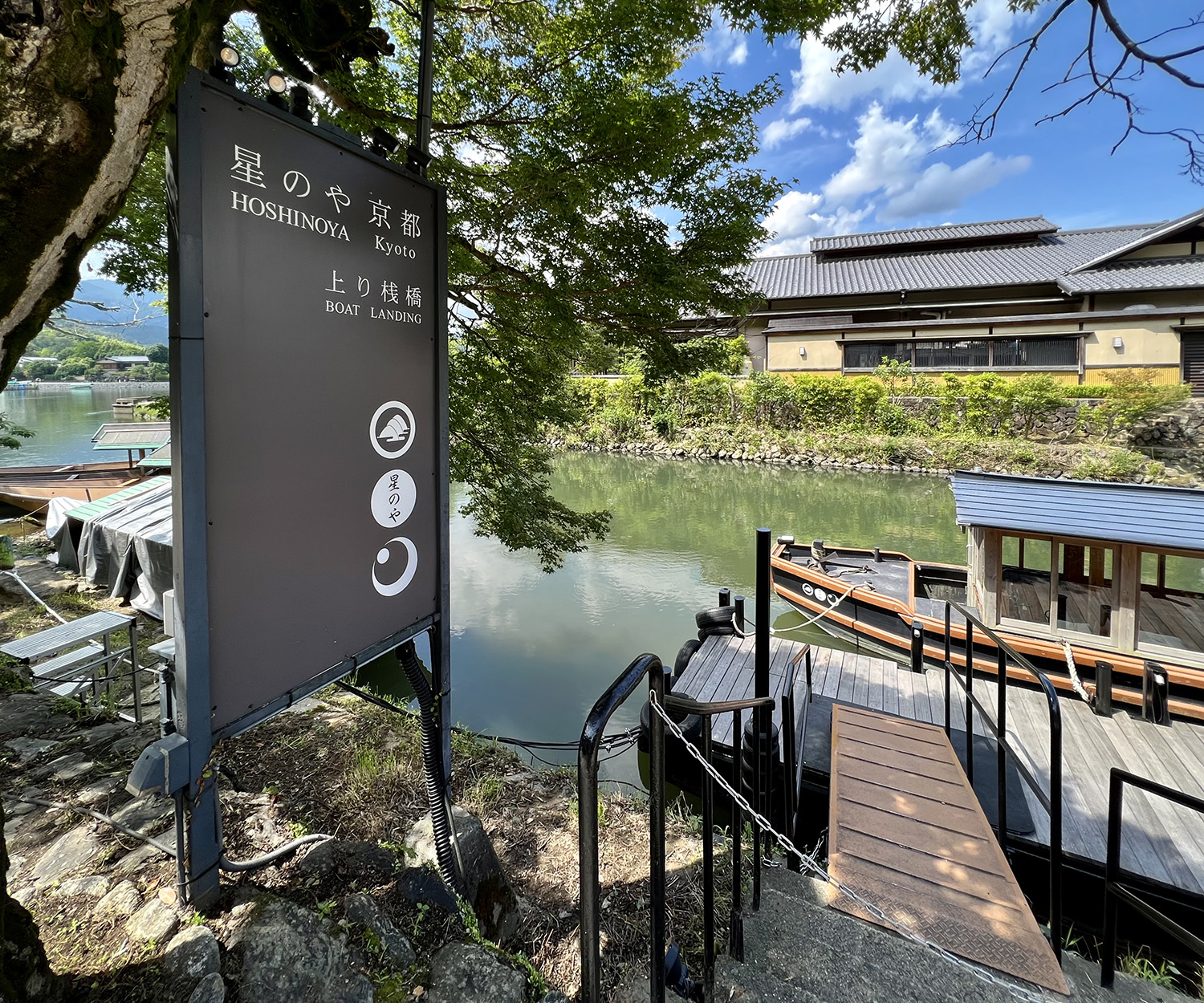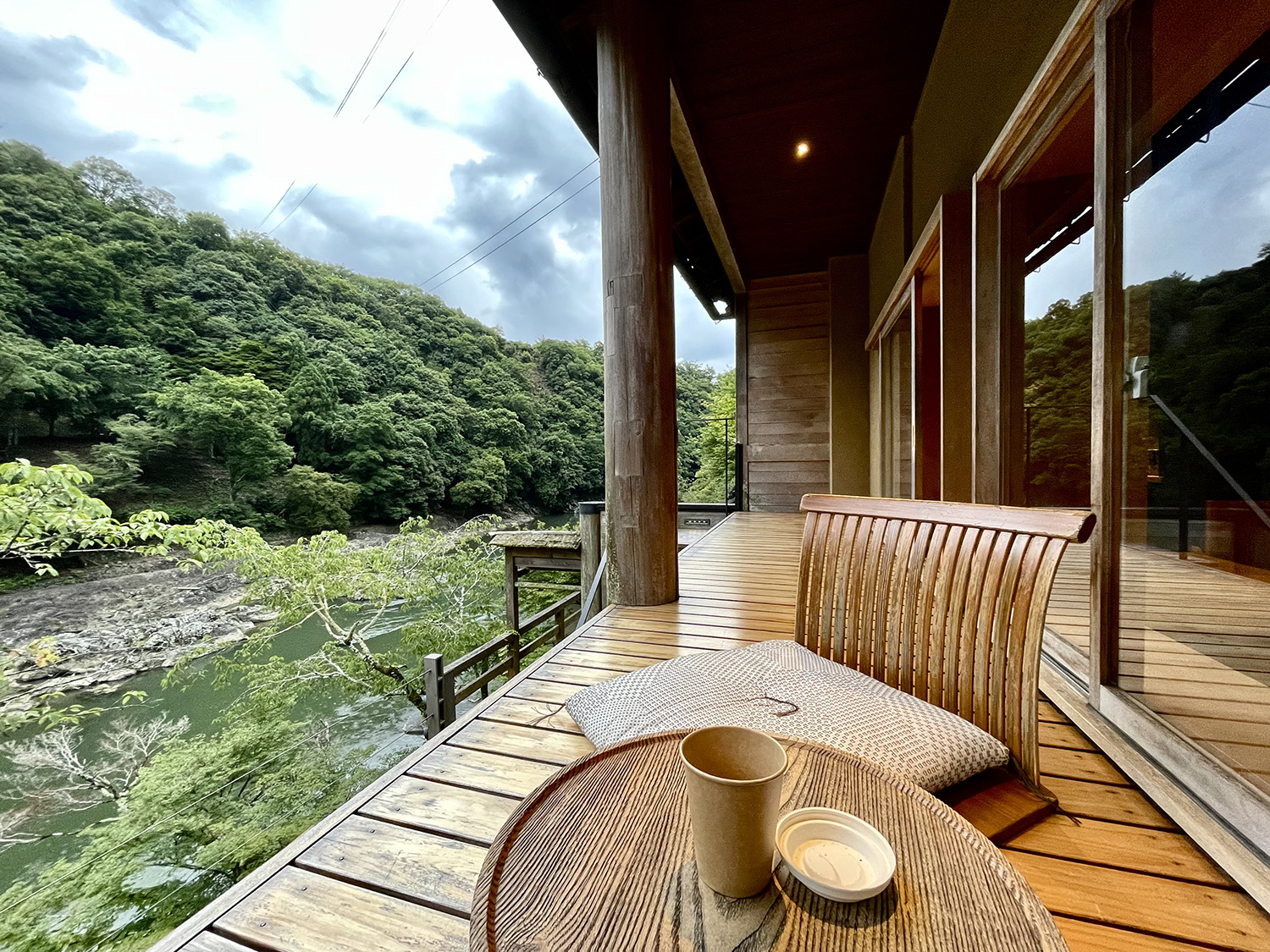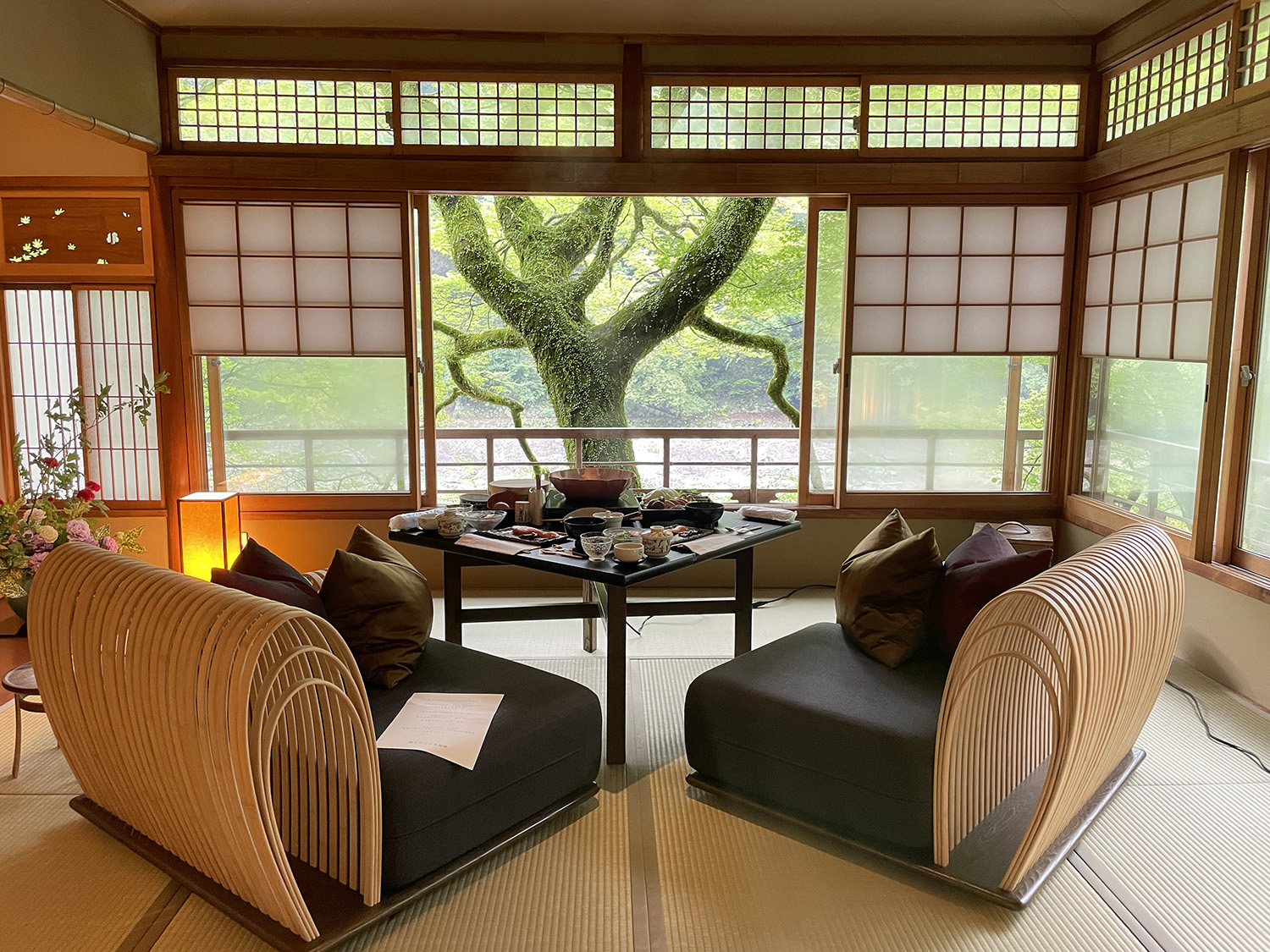 虹夕诺雅 京都
HOSHINOYA Kyoto
一叶扁舟溯流而上,载客人前往一个过去的世界,那里的时间用溪谷天光和虫鸟蛙鸣标记,仿佛时光倒流。
这样的入店式发生在京都岚山脚下,大堰川渡月桥畔,虹夕诺雅京都专属码头。
"轻舟入宅"在岚山由来已久。早在平安时代(7941192),紫式部创作《源氏物语》之时,平安京的贵族们在岚山建屋泛舟,赏春樱秋枫。江户初期的京都豪商角仓了以(15541614)在岚山建水岸私宅,传至明治时代,成为1897年开业的嵐峡館,以屋船迎宾。
2007年,百年嵐峡館因店主离世停业,矢志重塑日式旅馆的星野佳路接管后耗时两年翻新。2009年,虹夕诺雅京都问世,"轻舟入宅"重现大堰川。
A flat boat sails upstream, carrying the guests to a world of the past, where time is marked by the light of the valley and the sounds of insects, birds or frogs, as if time were flowing in reverse.
Such an entrance unfolds at the exclusive dock of HOSHINOYA Kyoto, by the Togetsukyo Bridge on the Oi river, in Arashiyama, Kyoto.
The tradition of "Boat to House" in Arashiyama has a long history. As early as the Heian period (7941192) when Murasaki Shikibu wrote The Tale of Genji, the nobles of Heiankyo would build houses and enjoy boating in Arashiyama, reveling in the beauty of cherry blossoms in spring and maple leaves in autumn. In the early Edo period, the wealthy merchant Suminokura Ryōi (15541614) built a riverfacing house in Arashiyama, which passed down to Meiji era and became Rankyokan, opened in 1897.
In 2007, the centuryold Rankyokan closed down after the passing of its proprietor, then taken over by Yoshiharu Hoshino, a dedicated pioneer for revitalizing Ryokan the traditional Japanese inn. After two years of renovation, HOSHINOYA Kyoto opened in 2009, reviving the romantic sight of "Boat to House" on the Oi River.
商务合作:
咨询电话:010-64706107
邮箱:info@hotelelitemag.com
Business cooperation:
Tel:010-64706107
Email:info@hotelelitemag.com