雪茄酒廊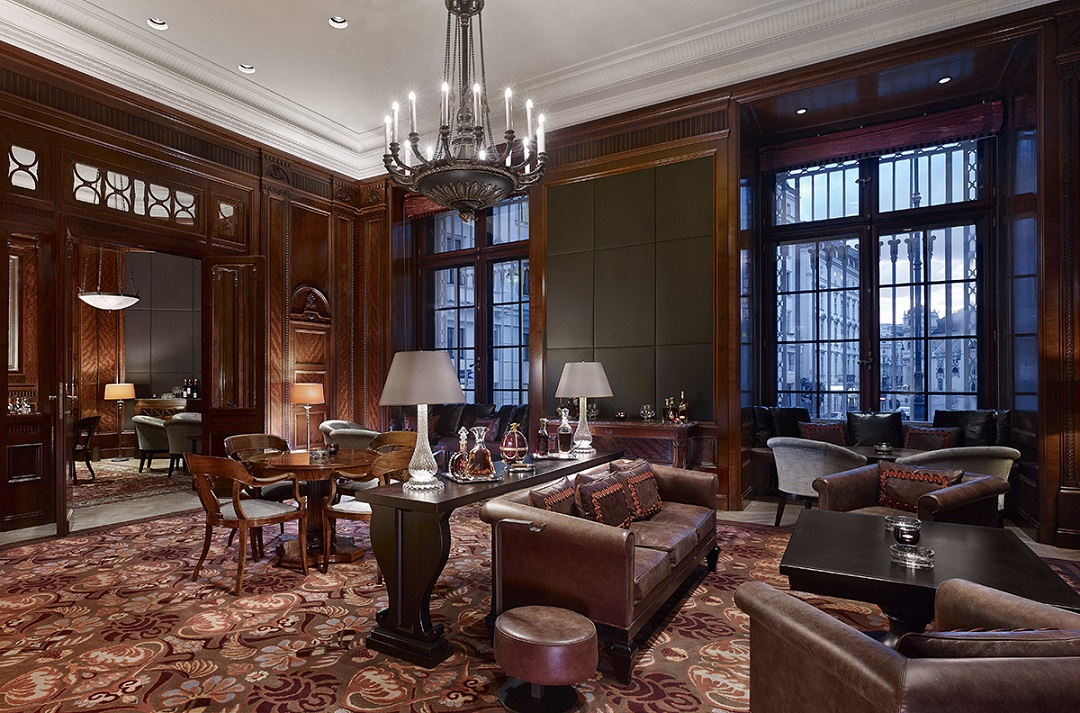 楼梯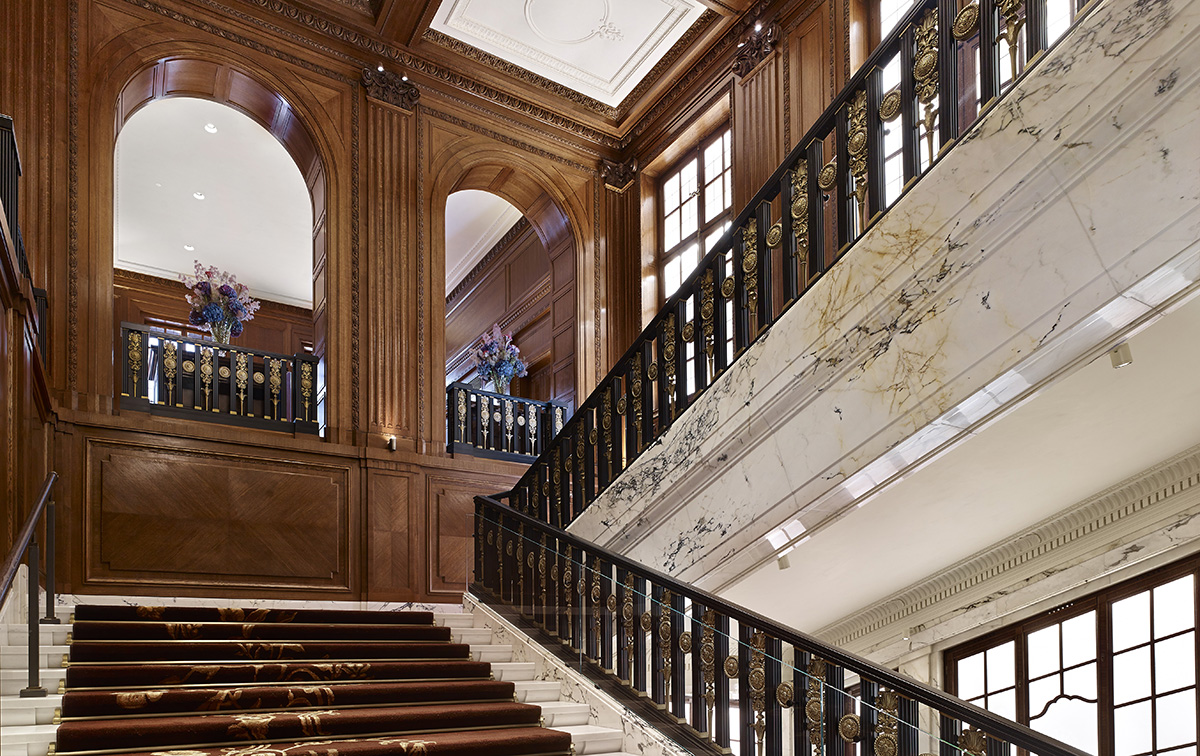 酒廊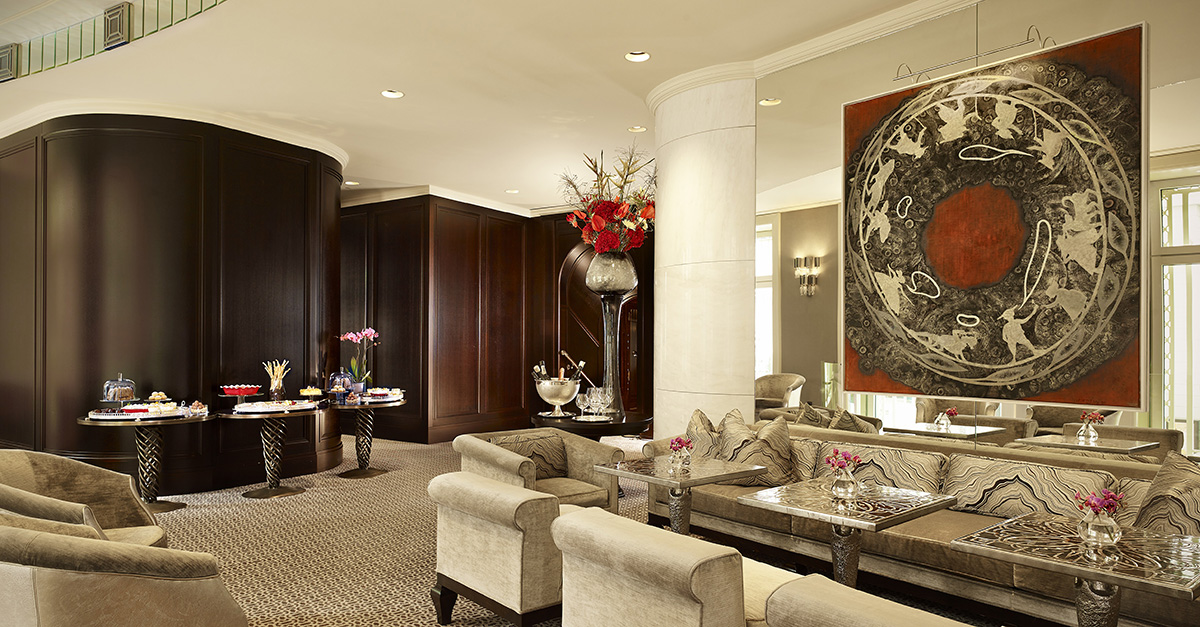 银行小酒馆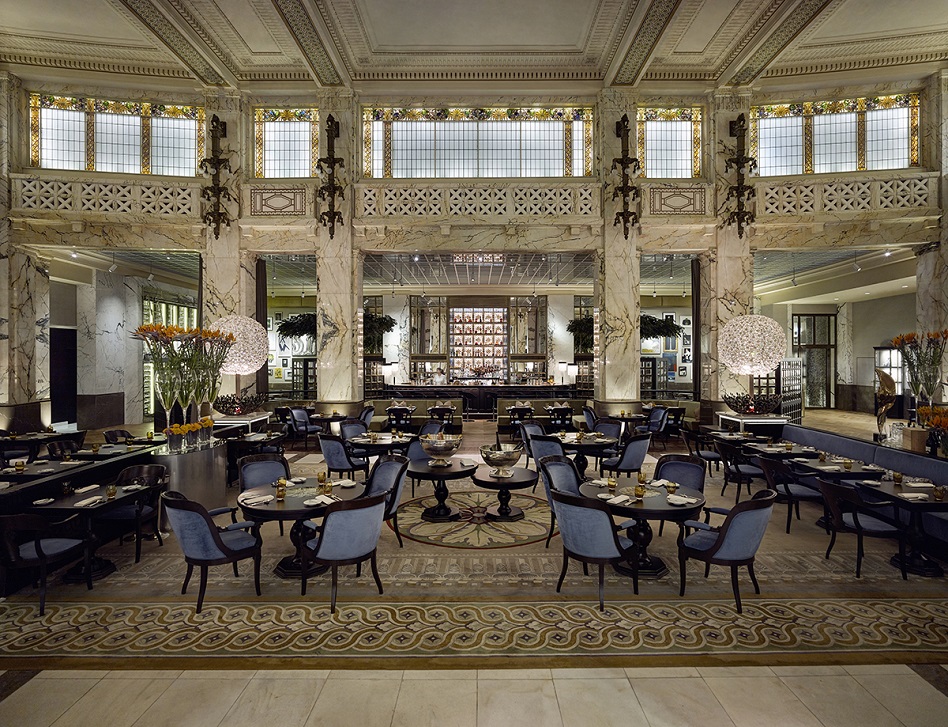 洗手间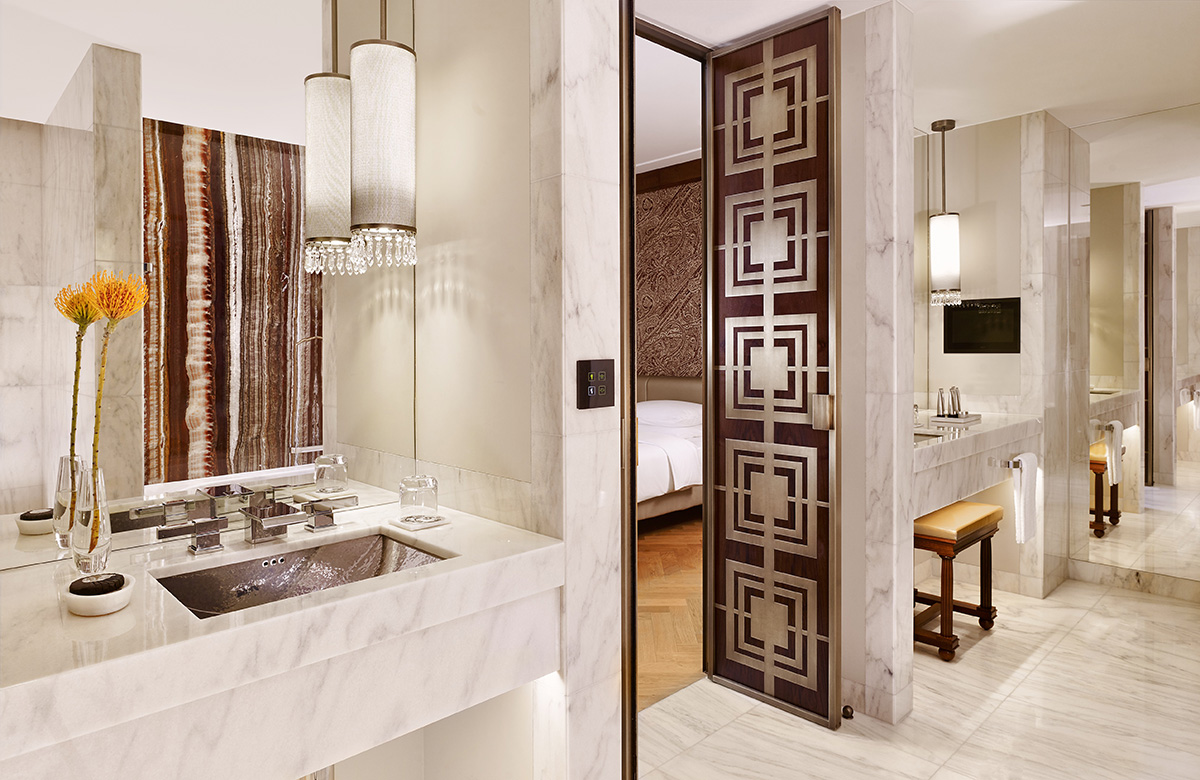 客房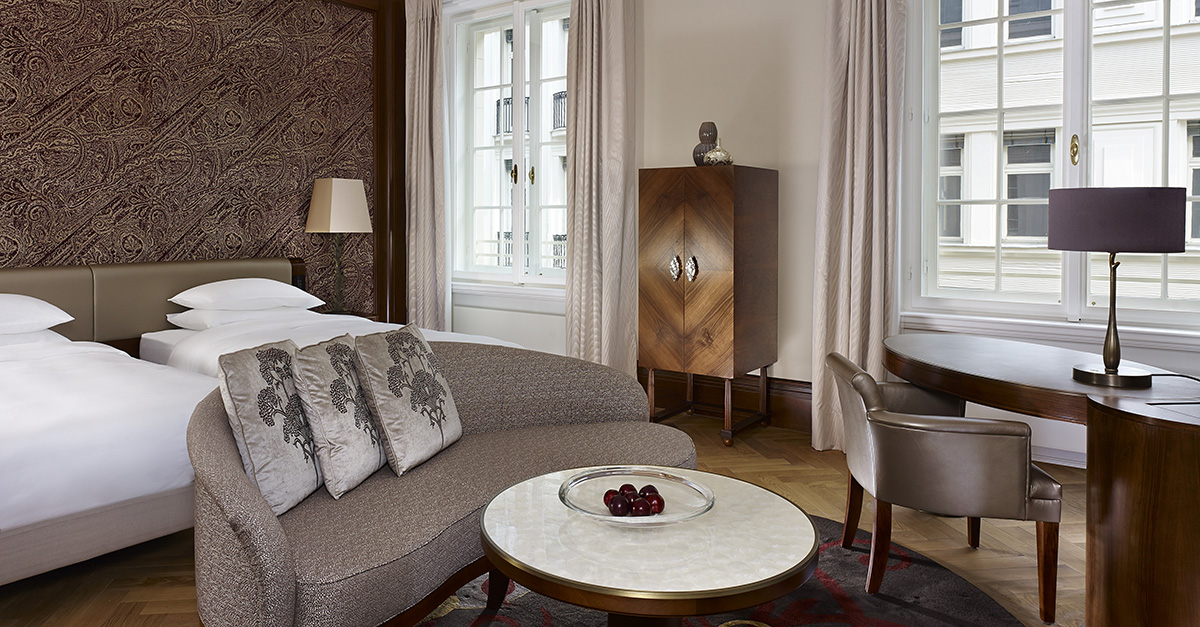 客房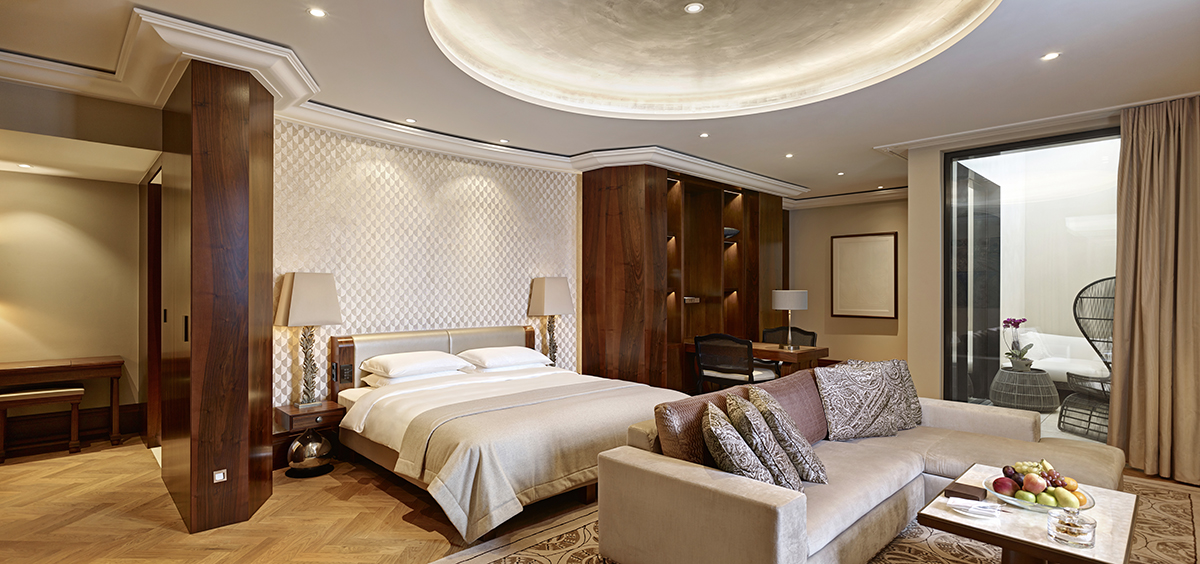 套房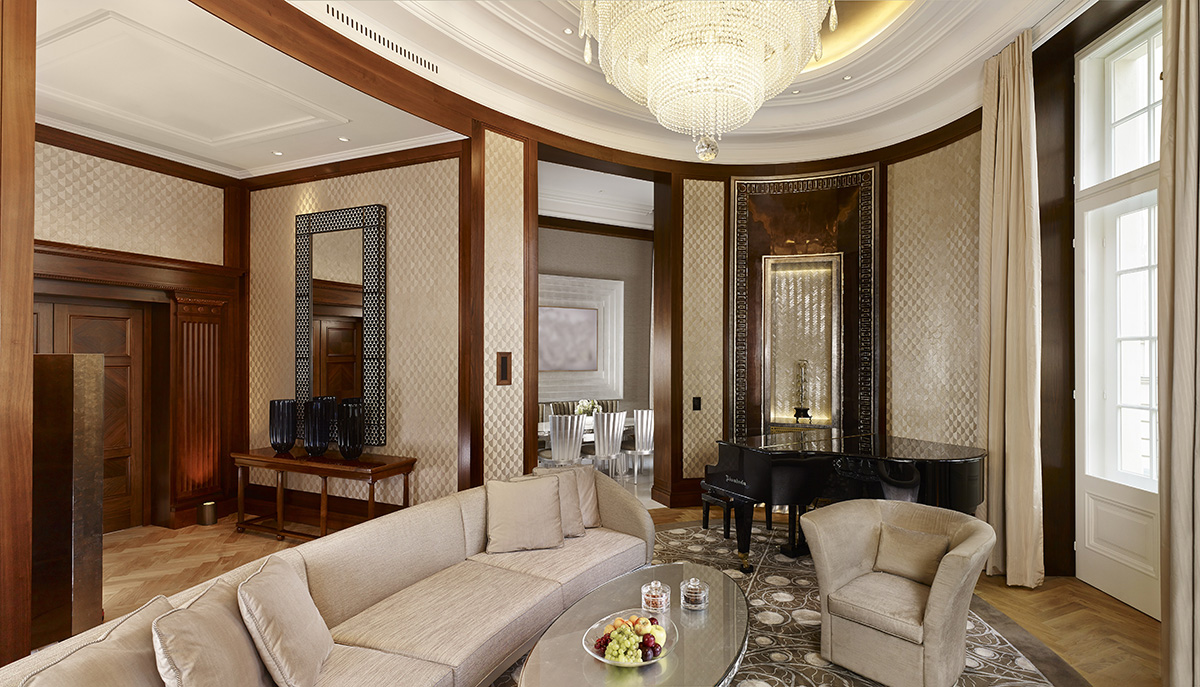 前台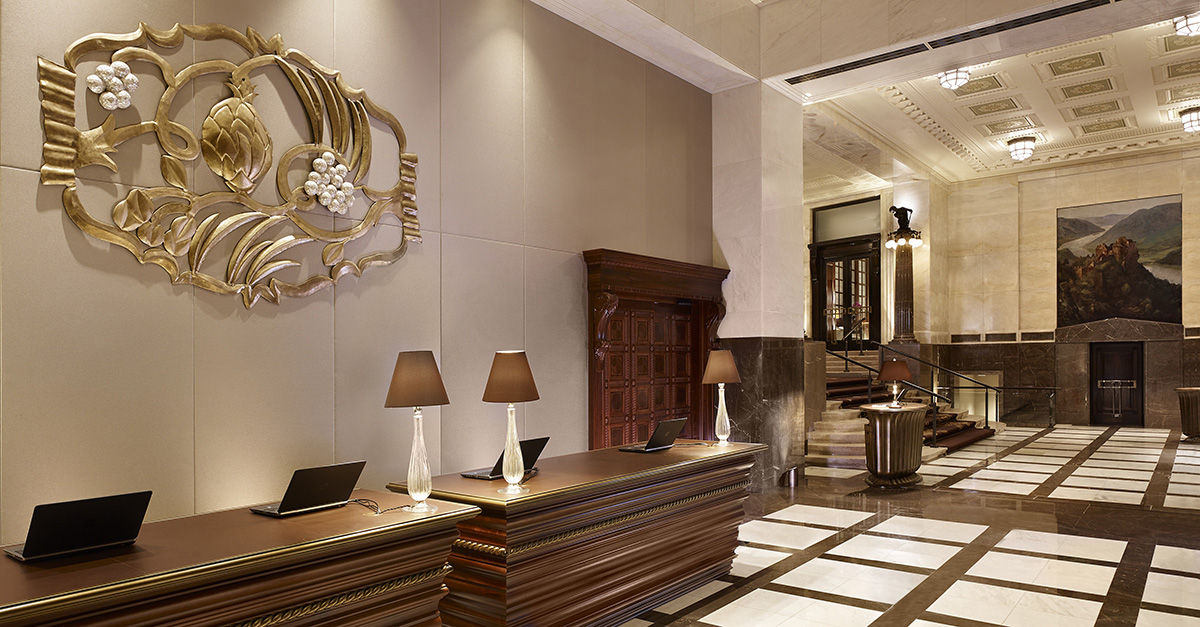 大堂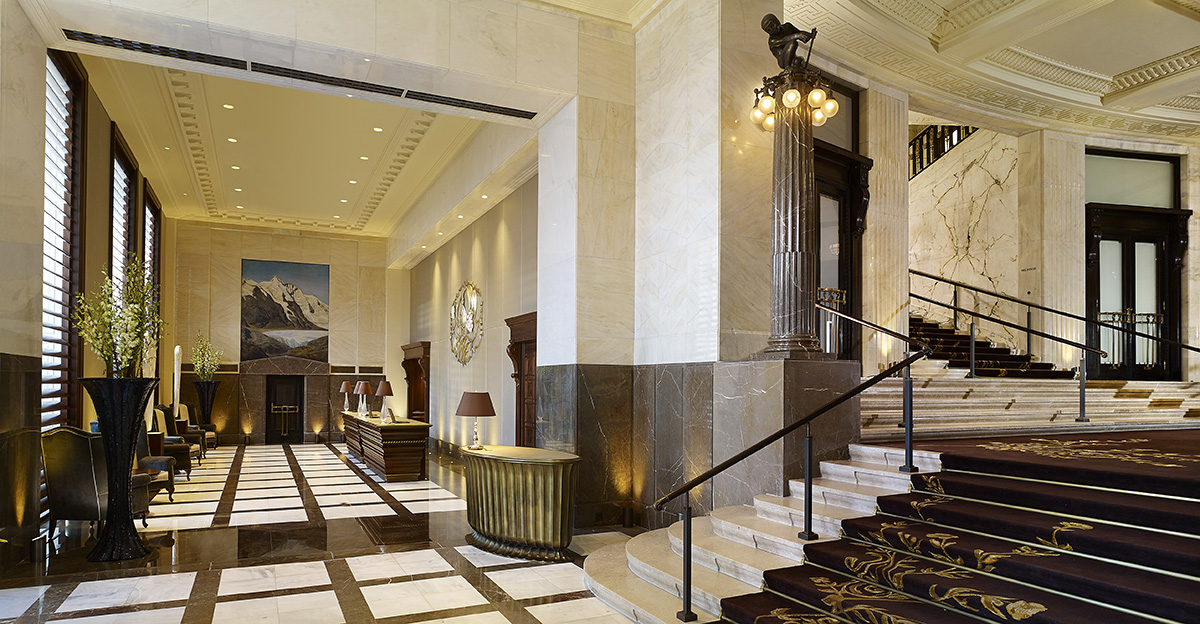 奥地利维也纳柏悦酒店
PARK HYATT VIENNA,Austria
在维也纳众多的历史建筑中,柏悦酒店似乎缺乏"一见倾城"的宏大感,然而真正的奢华并非一眼就能洞悉全部。众多专业的手工匠人花费两年的时间精雕细琢每个细节,竭尽全力恢复建筑的历史原貌,使其流露出一种毫不张扬的奢华之感。
由于建筑的独特性,在维也纳柏悦酒店中找不到两间一模一样的客房,所谓的"标准客房"的概念在此销声匿迹,这也决定了这座奢华酒店不可复制的魅力。面积高达820平方米的"皇家顶层套房"是整个奥地利最大的酒店套房,占据了两层楼的空间;客人站在这间套房的露台上,第一区内的显赫建筑尽收眼底,如安姆霍夫广场圣斯特凡大教堂维也纳市政厅等。考究的材料入时的家俬先进的设备,让这个巨型套房成为婚礼生日派对及商务会议的绝佳场所。
美食家们的"银行"
维也纳柏悦酒店为美食爱好者们提供了全新的餐饮空间,同时为这座城市的餐饮业注入了新的元素与活力。各具特色的餐厅与酒廊不仅为酒店宾客呈现视觉与味觉的双重享受,而且也是当地居民众相追捧的用餐场所。
The Bank餐厅盘踞在曾经的银行大厅内,纸币的沙沙作响如今已被不时的刀叉声所取代。餐厅的空间依然宏大,但褪去了商业的气氛,披上了一层典雅。餐厅主要提供新鲜的欧式菜肴,随季节变换。
踏入Living Room,即刻感受到一种英国绅士俱乐部的氛围,木质结构装饰精美典雅。在这里,40多种雪茄可供选择,宾客可以尽享"吞云吐雾"的乐趣。除一系列轻食之外,Living Room的自豪感亦来自于由14家酿酒厂酿制提供的烈性酒,其中包括威士忌朗姆酒以及杜松子酒。宾客可以把自己钟爱的储藏于酒吧提供的私人壁柜中,以便闲来独饮这份甜美与甘醇。
缓解疲惫于"黄金"中
曾经金光闪闪的银行库房,如今已摇身变为一片芬芳浸透音乐萦绕的绿洲,这里就是维也纳柏悦酒店的Arany Spa水疗中心,面积高达1000平方米。"Arany"在匈牙利语中含有"黄金"之意,酒店将Arany Spa水疗中心设立于此的用意也似乎不言而喻了。
Among the many Viennese historical buildings, Park Hyatt Vienna might not be the one you fall in love with at first sight, and in this case, true opulence takes longer than one glance to understand. A group of topnotch craftsmen spent two years on the toptobottom renovation and restoration in order to preserve the history and charm of the original structure with an undertone of sumptuousness.
Due to the building's unique structure, the standard room types cannot be created; therefore, no two guestrooms look alike here. This trait determines the charm and the inimitability of this future luxury hotel. With an area of 820 square meters distributed over two levels, "Royal Penthouse Suite" is the largest suite in Austria. The terraces offer unique views over Am Hof, St. Stephen's Cathedral, the Vienna City Hall and many other impressive buildings in the city's first district. With its highquality materials, stylish furniture and stateoftheart technical equipment, the "Royal Penthouse Suite" has become the number one goto place for events like birthday parties, weddings and business meetings.
The Bank For Gourmets
Park Hyatt Vienna has graced Vienna's fine dining scene with a breath of fresh air by bringing in a selection of new gourmet venues for the epicureans. The various venues of restaurants and lounges not only offer visual and gastronomical delight for the hotel guests, but also become the city's new hottest locales.
The Bank Restaurant is located in the former banking hall, where the sound of once rustling banknotes is now replaced by the clinking of knives and forks. As the former business vibe fades, the stillspacious restaurant has now acquired a new touch of elegance. The restaurant offers mainly European dishes that accommodate seasonal variations.
Step inside the beautifully preserved, wood paneled Living Room, and you are immediately taken in by the exquisite atmosphere of a British gentlemen's club. This is where smoking is allowed, and a humidor offers around forty different kinds of cigars. Apart from light snacks, Living Room boasts a selection of spirits from 14 different distilleries, including whisky, rum and gin. To reserve their private leisure, certain cupboards are provided for the guests to store their own personal tipples.
Relaxing in "Gold"
Located in a former bank vault, where gold and money were once stored, Arany Spa at Park Hyatt Vienna is now a 1,000squaremeter oasis immersed in fragrance and music. With "arany" being the Hungarian word for gold, the reason behind the positioning of the Spa becomes quite selfexplanatory.
商务合作:
咨询电话:010-64706107
邮箱:info@hotelelitemag.com
Business cooperation:
Tel:010-64706107
Email:info@hotelelitemag.com