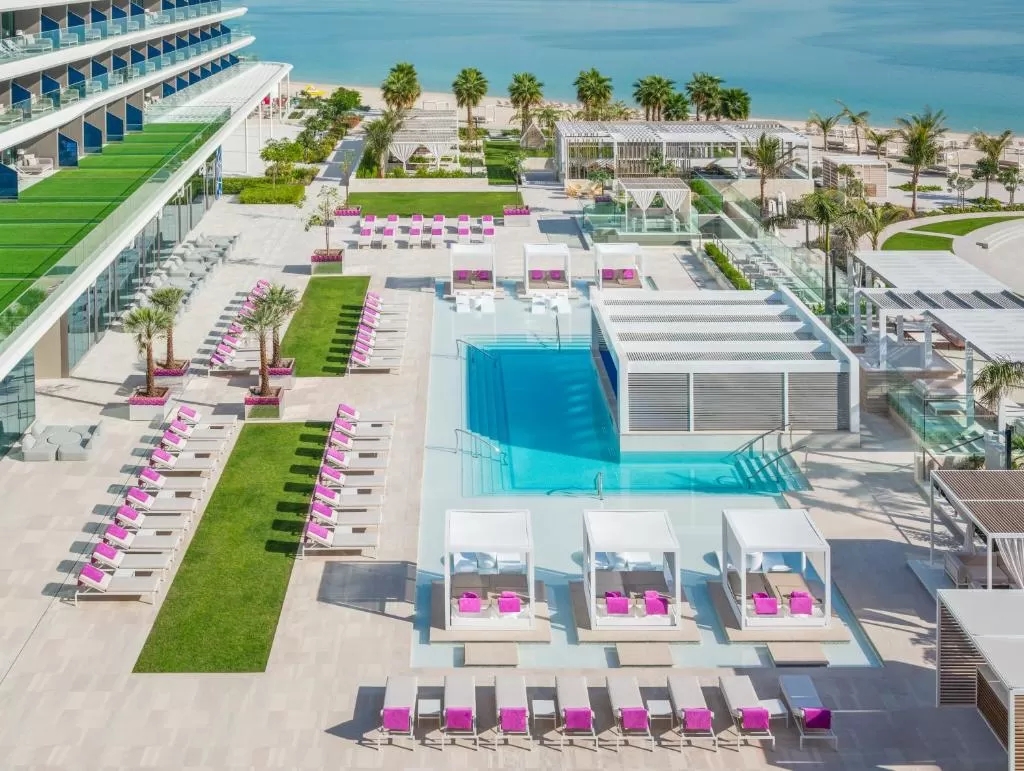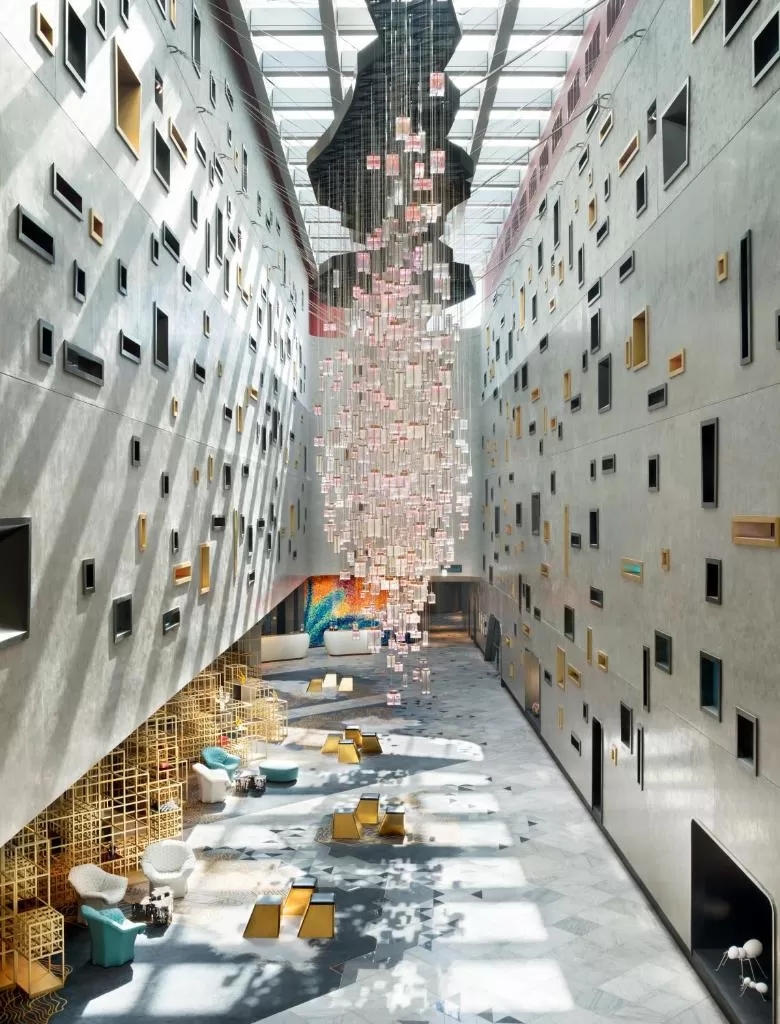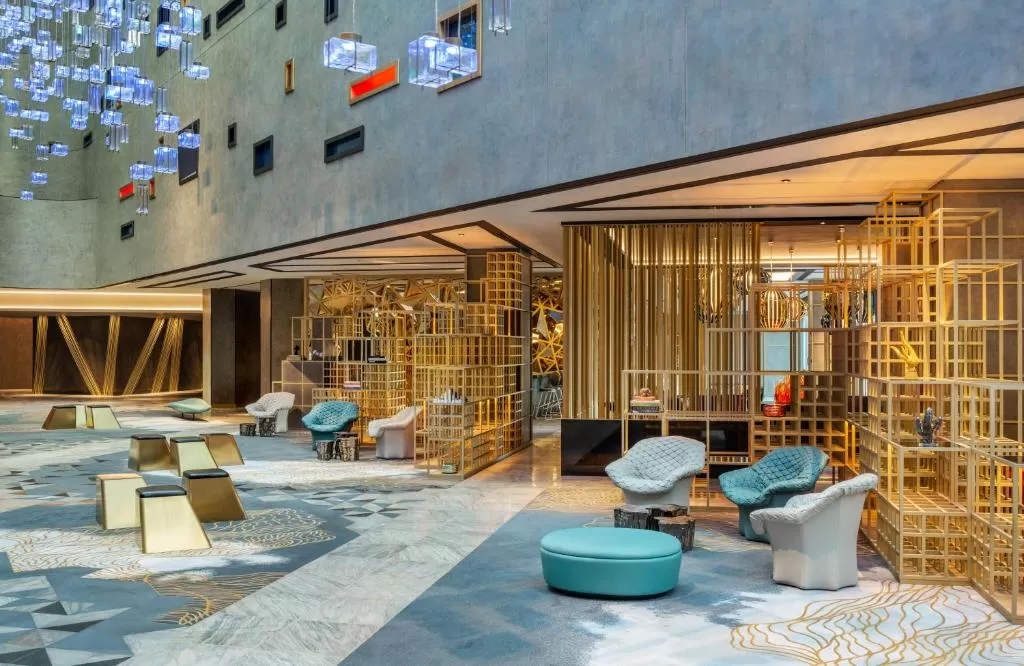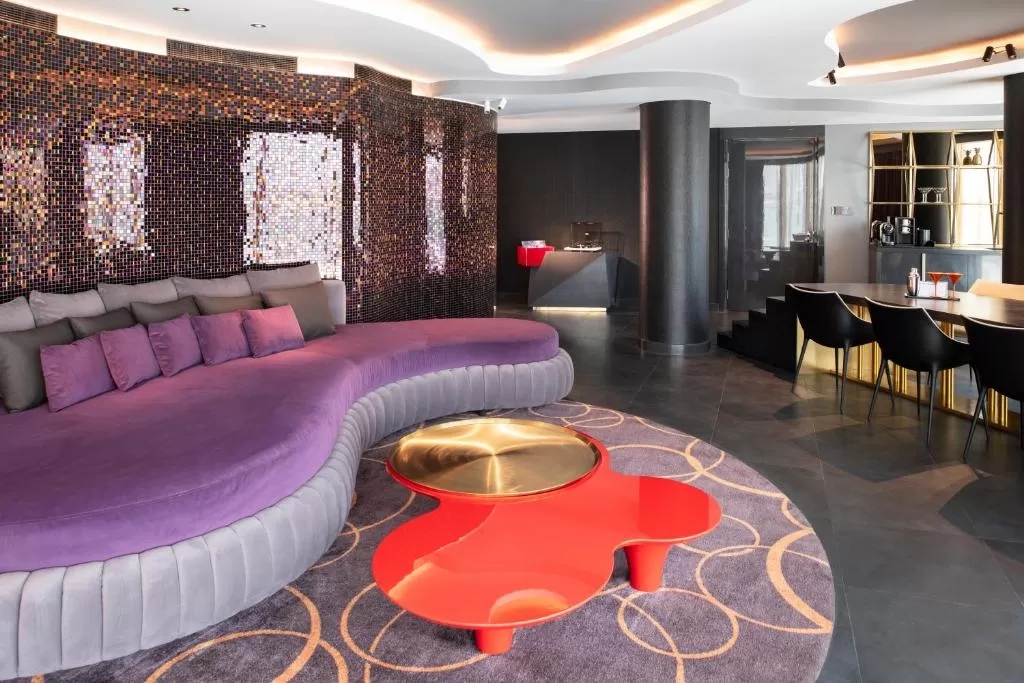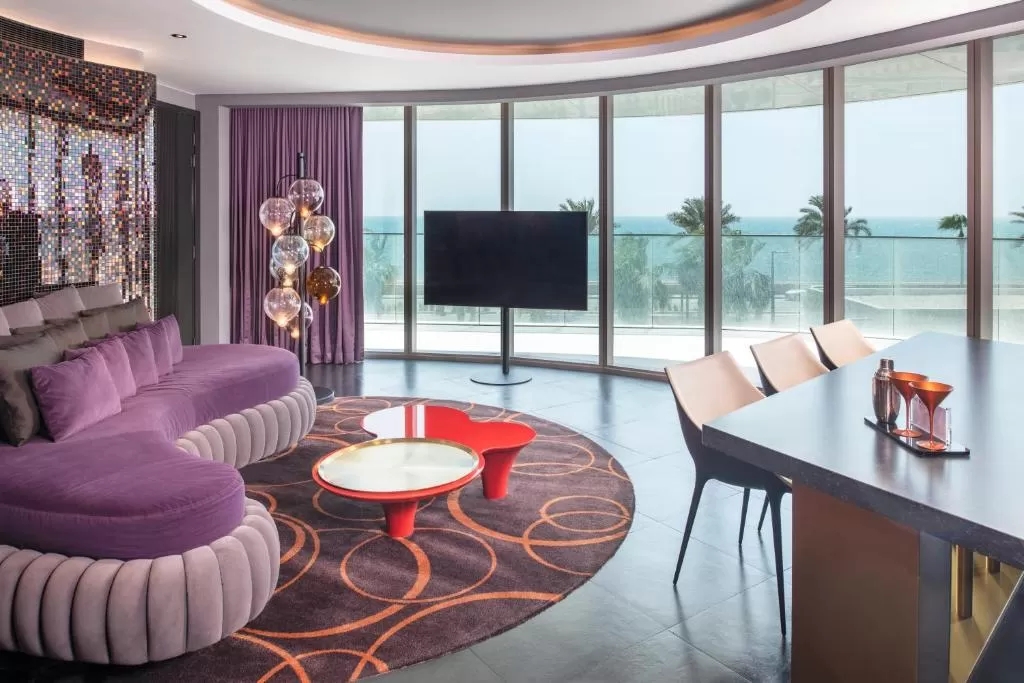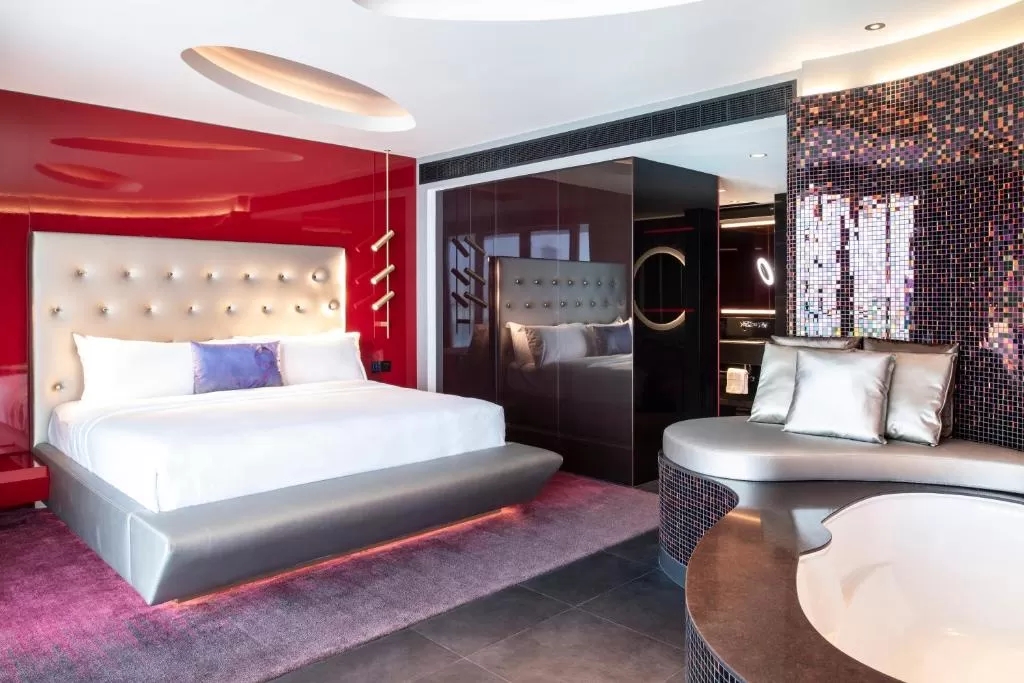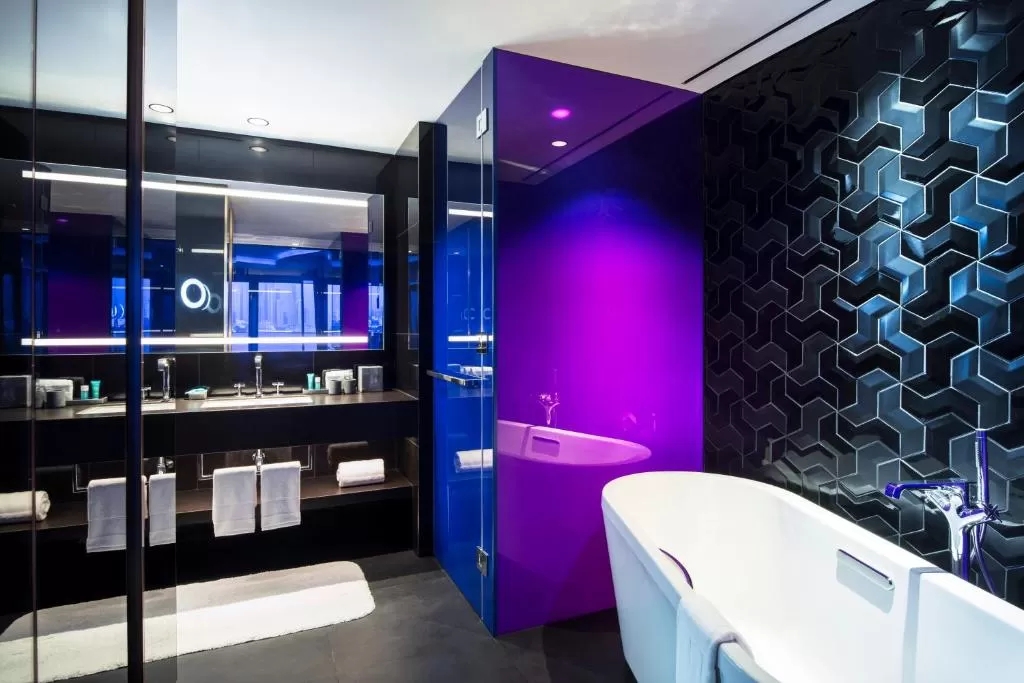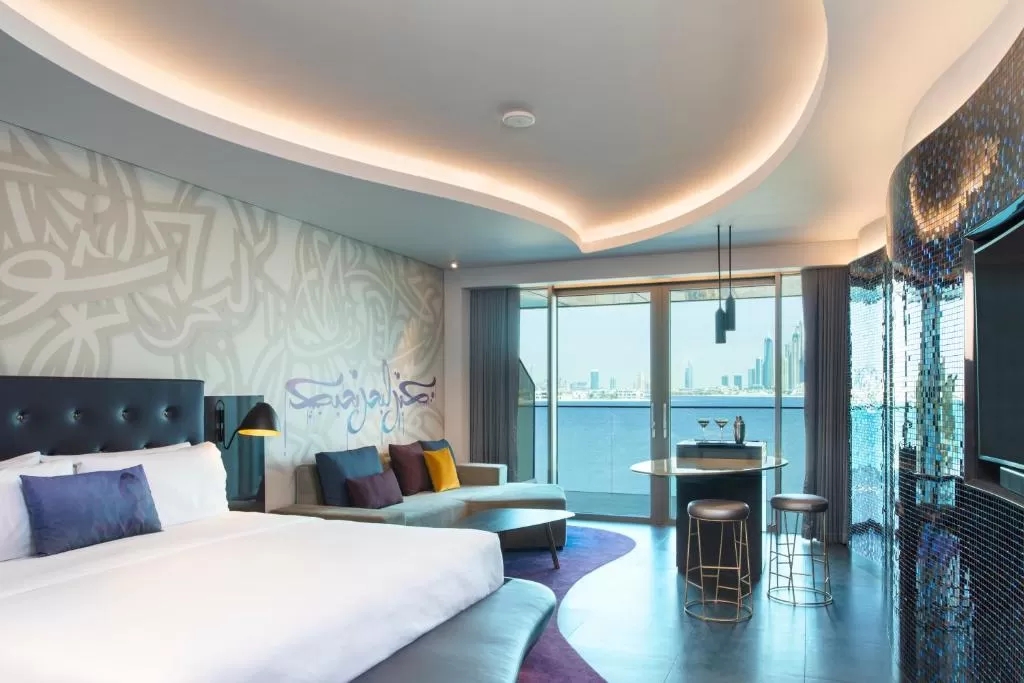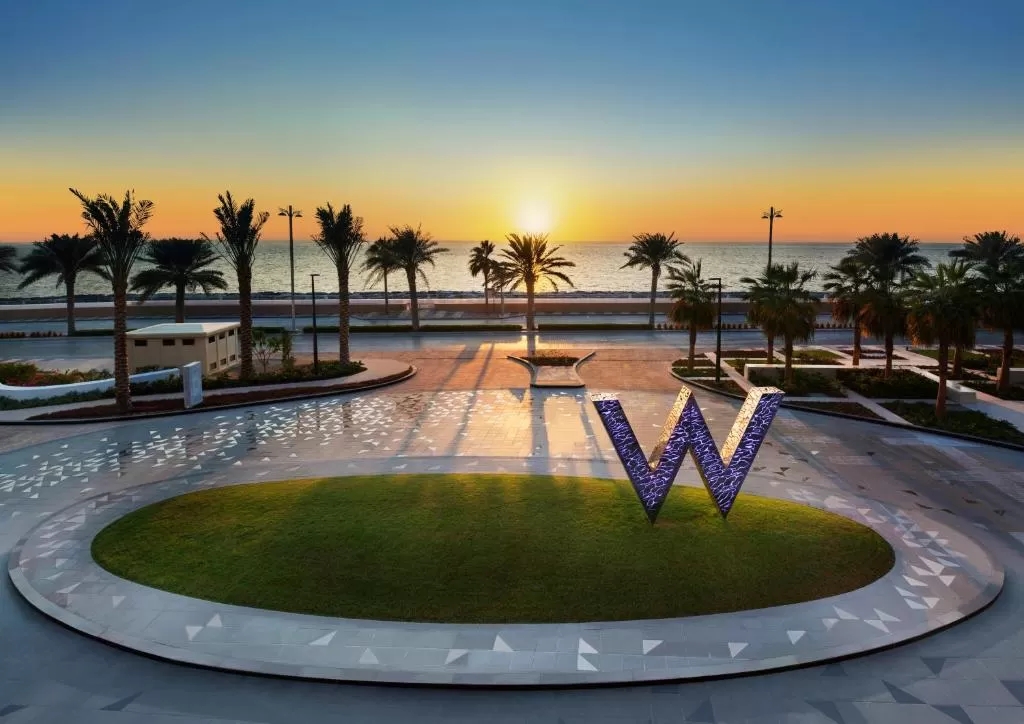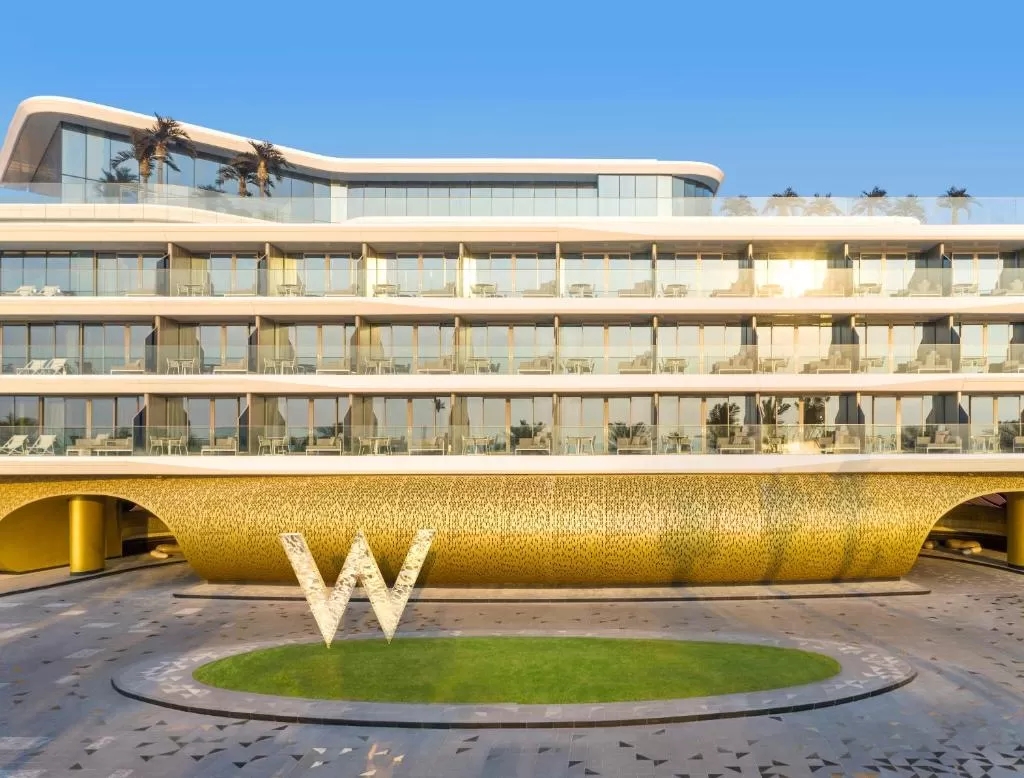 迪拜棕榈岛W酒店
W Dubai–The Palm
万豪国际集团二月宣布旗下品牌W酒店震撼亮相朱美拉棕榈岛,迪拜棕榈岛W酒店正式开业。朱美拉棕榈岛是世界上最大的人造岛屿,也是迪拜最具标志性的景观之一。作为最新一家W Escape,迪拜棕榈岛W酒店打破传统度假酒店的固有体验,为这个充满活力和动感的城市注入新的生机。无论是大胆创新的风格回味无穷的设计,还是由Massimo Bottura和Akira Back等世界级主厨掌勺的特色酒店餐厅,迪拜棕榈岛W酒店将在这座闻名遐迩的黄金之城熠熠生辉。
迪拜棕榈岛W酒店令人惊叹的设计向世界宣告迪拜已跻身全球最具活力城市之列,将沙丘和海岸线有机自然的曲线与堪称奇迹的城市摩天大楼几何线条无缝衔接,融为一体。酒店入口处,重6.5吨,长30米的视觉矢量"声波"引人入胜。由640片玻璃组合而成的吊灯亮度和颜色不断闪烁变幻,与邻近的W Lounge里DJ的节拍交相呼应,俨然一件美轮美奂的艺术品。
350间客房及套房均配备梦幻般的客房设施,并拥有开阔的视野景观。墙壁上错综镶嵌的精美曲形墙砖犹如大海一天中不同时段的光亮和色彩,将海岸线引入房间。每个房间的墙壁均绘有现代涂鸦,呈现着来自黎巴嫩歌手费鲁兹标志性的一首阿拉伯语歌曲。酒店设有6间风格迥异的餐厅和酒吧,为迪拜蓬勃发展的多元化美食体验注入了活力。酒店拥有超过2,000平方米的活动空间,为各类活动提供全方位的场地支持。
W Hotels Worldwide, part of Marriott International Inc., announced this February the opening of W Dubai – The Palm, located on the Palm Jumeirah, the largest manmade island in the world and one of Dubai's most iconic attractions. W Dubai – The Palm is the newest W Escape, the W brand's playful spin on the traditional resort experience and is set to add a new beat to the already dynamic and pulsating city. With its electrifying style, evocative design and eclectic destination restaurants led by world class chefs including Massimo Bottura and Akira Back, W Dubai – The Palm will shine bright in the famed City of Gold.
The breathtaking design of W Dubai – The Palm celebrates the evolution of one of the most dynamic cities in the world, seamlessly juxtaposing the organic, natural curves of sand dunes and coastline with the marvel of the geometric lines of the city's skyscrapers.Completing the dramatic entrance is "The Soundwave" – a 6.5 ton, 30m long visual vector that represents a W sound wave. With 640 glass pieces, the towering fixture puts on a show of its own, illuminating in alternating intensities and colors to reflect the beats of the DJ in the neighboring W Lounge.
All 350 guest rooms and suites offer uninterrupted views and dreamy amenities. Curved walls are intricately tiled to glisten like the lights and colors of the sea at various times of the day, bringing the shoreline into each room. Modern graffiti adorns the walls of every room, featuring lyrics in Arabic from an iconic song by Lebanese singer, Fairouz. W Dubai–The Palm is set to infuse even more decadence into Dubai's booming,multicultural culinary landscape with six beverage and food destinations. It also adopts a bold approach to take events from ordinary to extraordinary. Featuring over 2,000 square meters of event space, W Dubai sets the stage for any elaborate occasion.