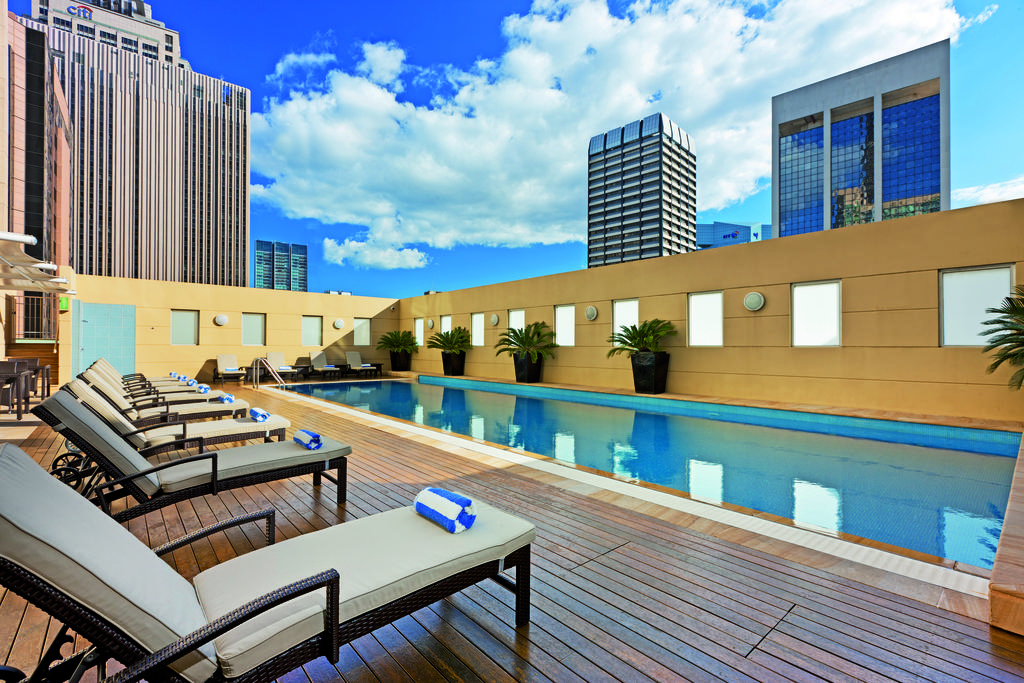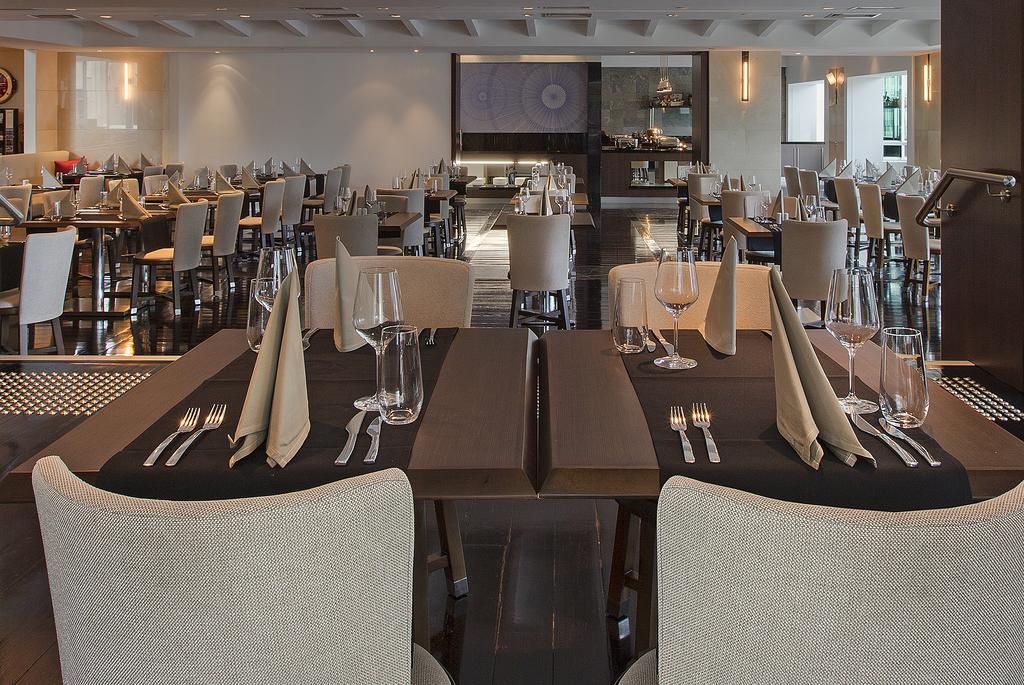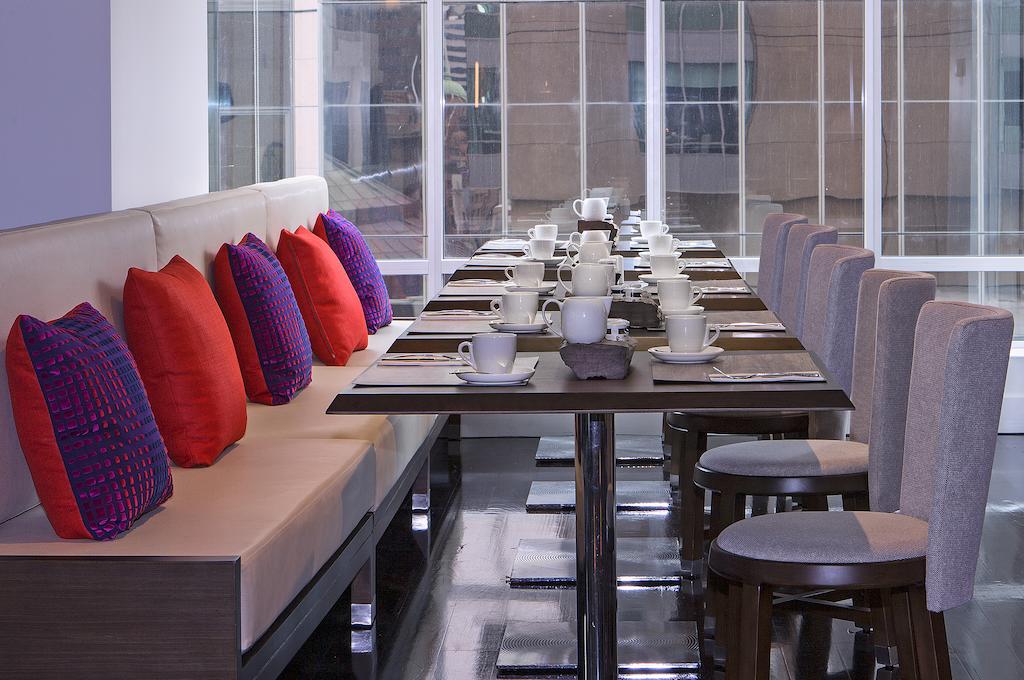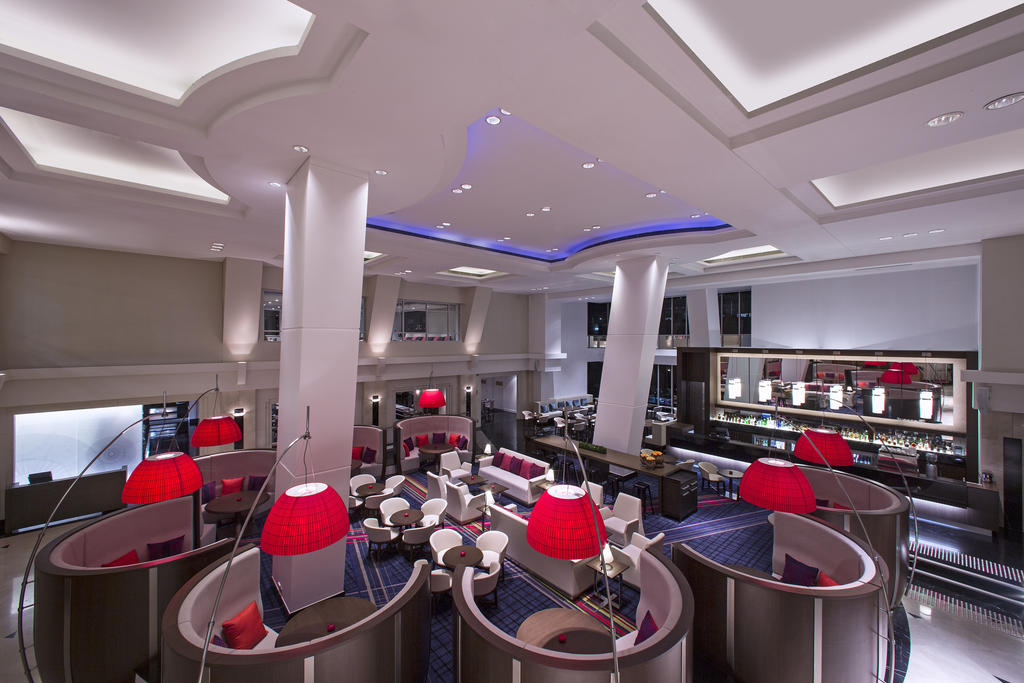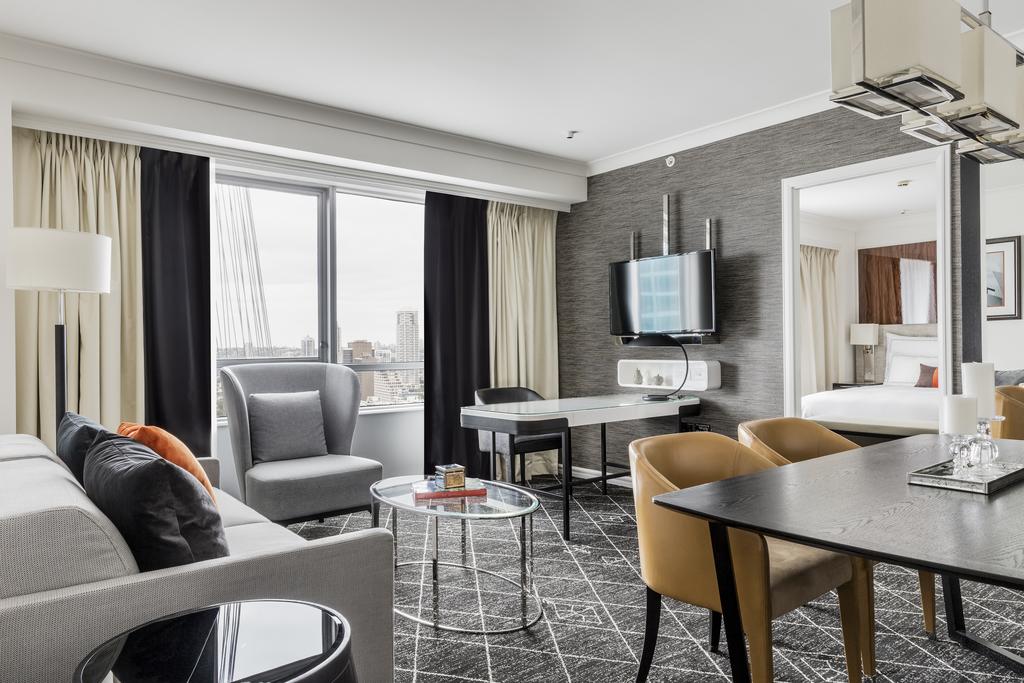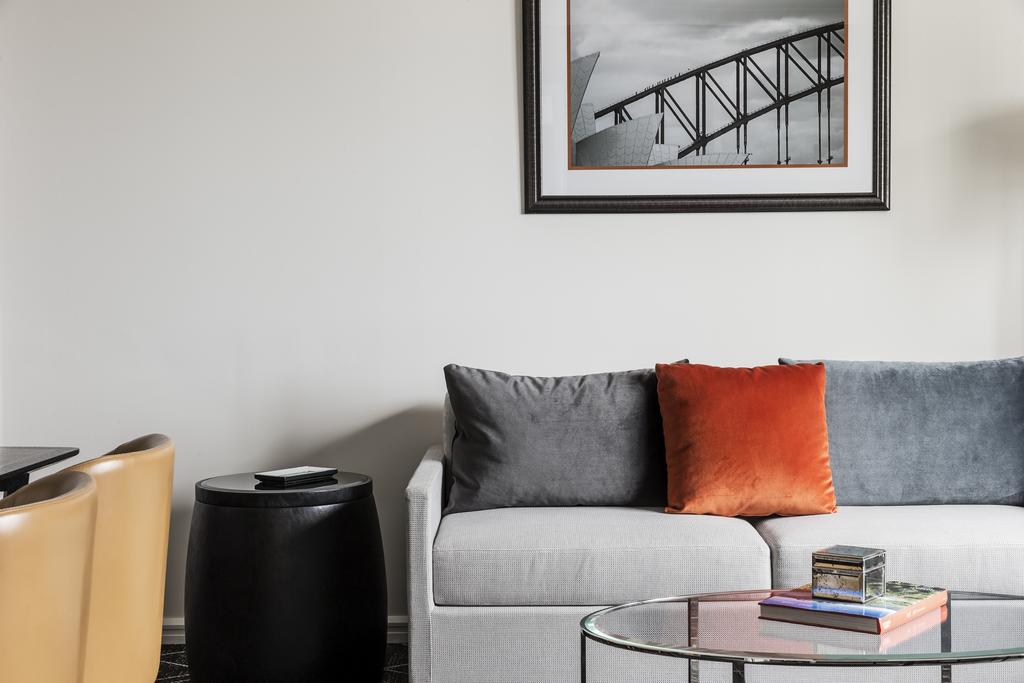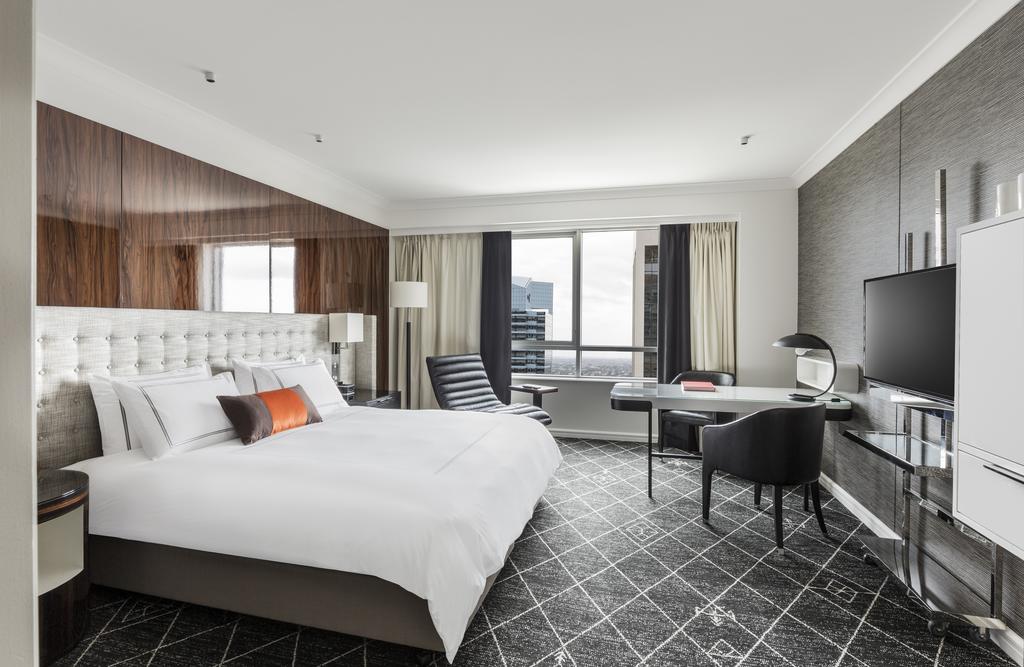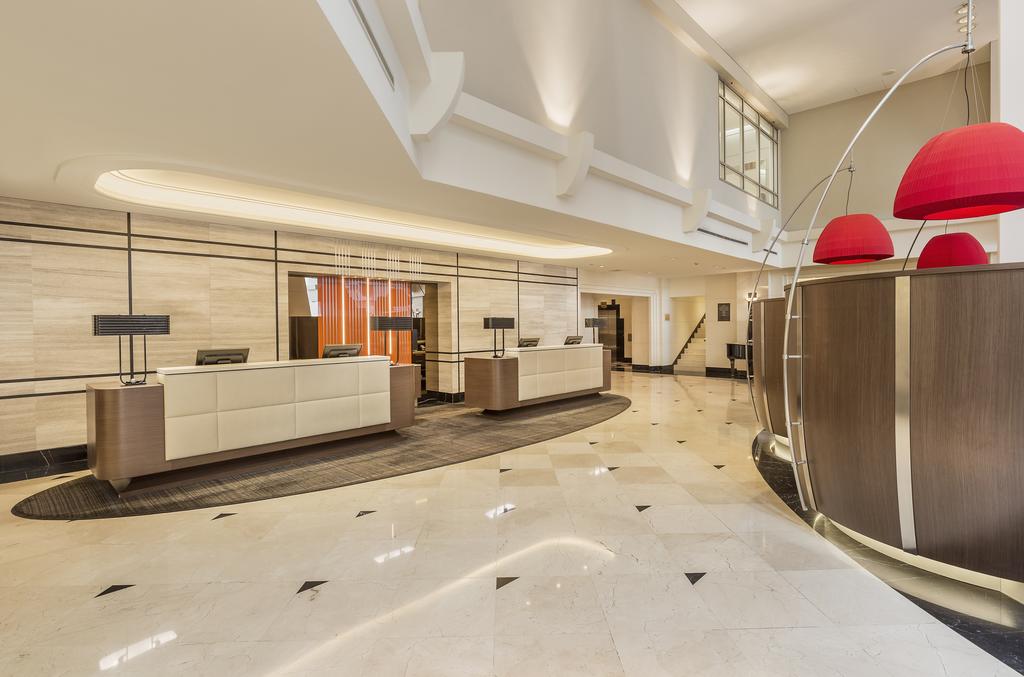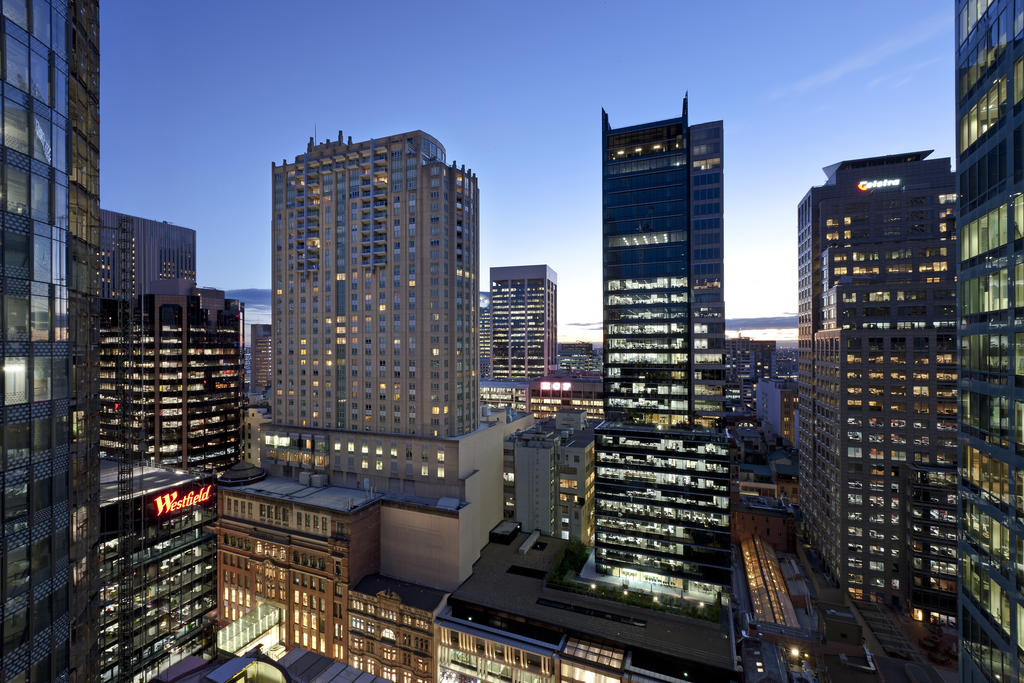 悉尼"瑞士"酒店
Swissotel Sydney
大牌簇拥的雪国来客
"瑞士"酒店度假集团创立于高山之国的瑞士,以其瑞士风格的现代设计理念在全世界拥有三十多家高档酒店,位处悉尼的酒店是澳洲的唯一。悉尼"瑞士"酒店矗立在悉尼CBD的心脏位置,周围商铺林立,像维多利亚女王大厦Westfield购物中心这样的超大型购物天堂可以说触手可及,如PradaCHANELGucciLouis Vuitton等人人皆知的国际大牌应有尽有。毕竟,喜爱购物的人怎能把精力浪费在路程上?"瑞士"酒店的位置保证了一步即达的绝好机会。
酒店于2015年完成了翻新设计,其独到的瑞士风格不仅给空间增添了明亮轻快的设计感,还暗暗展现了低调奢华的典雅之美。酒店共有369间豪华客房,其中套房有两种共14间,明亮大方的房间布置辅有鲜艳色彩的点缀使人心情愉悦,设计简洁又不失情趣的瑞士风格家具体现了酒店自身的高档品味,采用意大利奢华品牌法雅蒂(Frette)丝织品的大床让身心一夜好睡。此外的三百多间客房共有7种房型,其中包括专为儿童设计的温馨客房。位于中高层的客房可以遥望远方天际,悉尼景致尽收眼底;而部分房间还有室外的露台,可以品着红酒,吹着海风,享受着宛如身在阿尔卑斯山巅的辽阔视野和"瑞士"酒店的暖心服务。
休闲商务的多种品类
JPB餐厅是酒店的招牌餐厅,多种类的道地食材经过精心烹饪让人踏上一段色味形充实的完美旅程。闲暇时在"十字路"酒吧小酌一杯,或者通过Spa放松一下,感受"瑞士"酒店独创的Purovel按摩理念,加上阿尔卑斯山花提炼的精油来愉悦身体和心灵。值得一提的还有屋顶的露天游泳池更能解暑消乏,在远离街道喧嚣的屋顶徜徉于一片清凉,实在是外出劳累一天后最好的休闲方式。
作为地处悉尼CBD,适合旅游商务双型客人的酒店,悉尼"瑞士"酒店拥有10个大小不一的会议室,有适合容纳8人的小型会议室,更有可以容纳450人的多功能厅,不论是商务会谈还是演讲报告都有合适的空间进行。
A Guest from the Snow Country
Founded in Switzerland, Swissotel Hotels & Resorts has more than thirty highend hotels in the world with its Swissstyle modern design concept. The hotel in Sydney is the only one in Australia. Swissotel Sydney is located in the heart of Sydney CBD and surrounded by shops; and the super shopping paradise like Queen Victoria Building and Westfield Shopping Centre are within easy reach, you can find brands such as Prada, CHANEL, Gucci and Louis Vuitton and every known international big names. After all, how could people who love shopping waste energy on their journey on foot The location of the Swissotel
guarantees the shortest journey.
The hotel itself has just completed a refurbishment design in 2015. Its unique Swiss style not only adds a bright and brisk design sense to the space, but also secretly presents the elegant beauty of understated luxury. The hotel has a total of 369 deluxe rooms, of which there are two types of suites with a total of 14 rooms. The bright and spacious rooms are decorated with bright colors to make people feel uplifted. The Swiss style furniture with simple yet chic design embodies the hotel's own highend taste. A large bed of Italian luxury silk bedding brand Frette allows the body and mind to enjoy a good night's sleep. In addition, there are a total of 7 room types for more than 300 rooms, including cosy rooms specially designed for children. The rooms in the middle and high floors can look into the sky in the distance and offer a panoramic view of Sydney. Some of the rooms have outdoor terraces where you can enjoy the red wine, the sea breeze, and the vast landscape as if in the Alps and the heartwarming service of Swissotel.
A Variety for Leisure and Business Trips
JPB Restaurant is the hotel's signature restaurant. A variety of authentic ingredients have been carefully prepared for a perfect journey of color, taste and shape. At leisure time, enjoy a drink at the Crossroads Bar or relax at the spa. Experience the Swiss Purovel massage concept created by the Swissotel and let the essential oils of Alpine flowers delight your body and mind. It is worth mentioning that the openair swimming pool on the roof is the best solution for the hot weather. To stay in the cool water on the roof away from the streets, is really the best way to relax after a tiring day.
As a hotel located in Sydney CBD, suitable for business and leisure guests, Swissotel Sydney has 10 meeting rooms of various sizes, including small meeting rooms for 8 people, and a function room for 450 people. Whether it is for a business meeting or report and speech, there are suitable places.