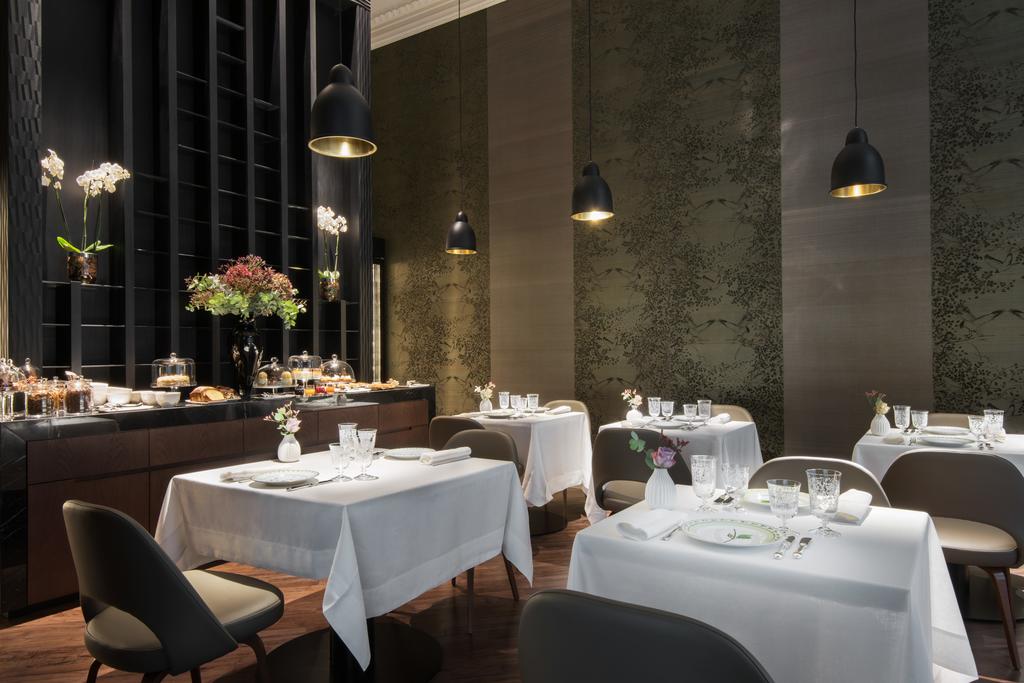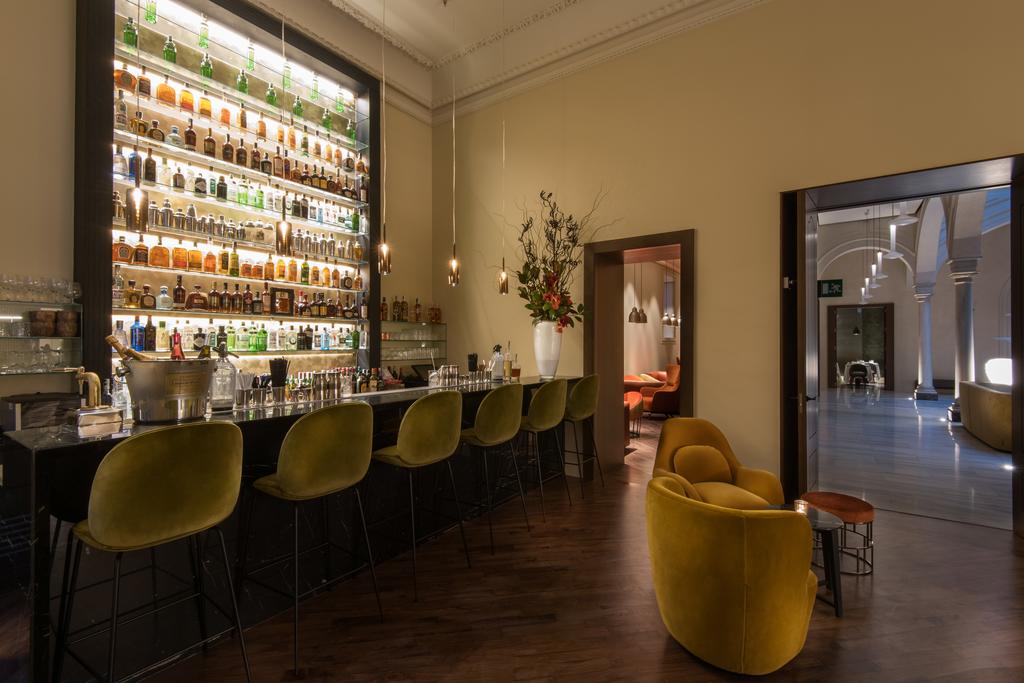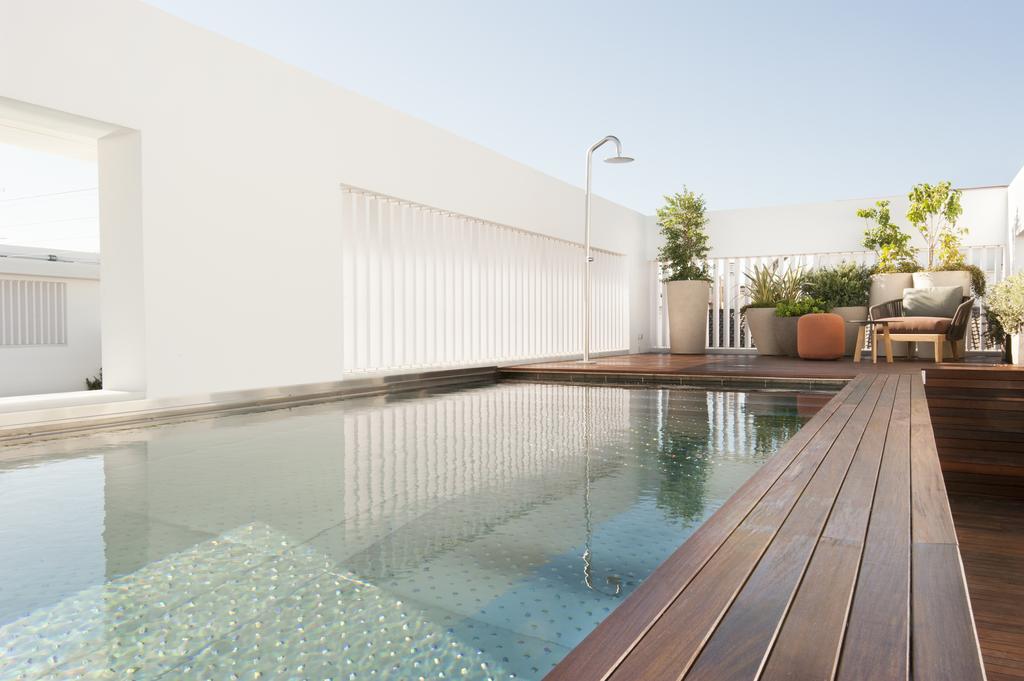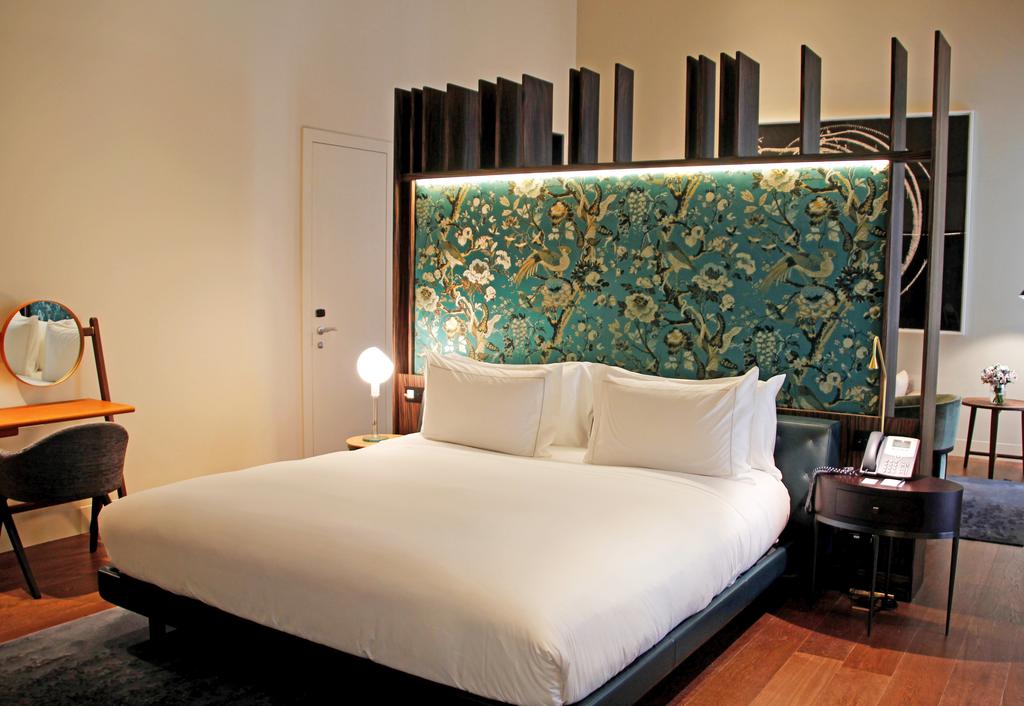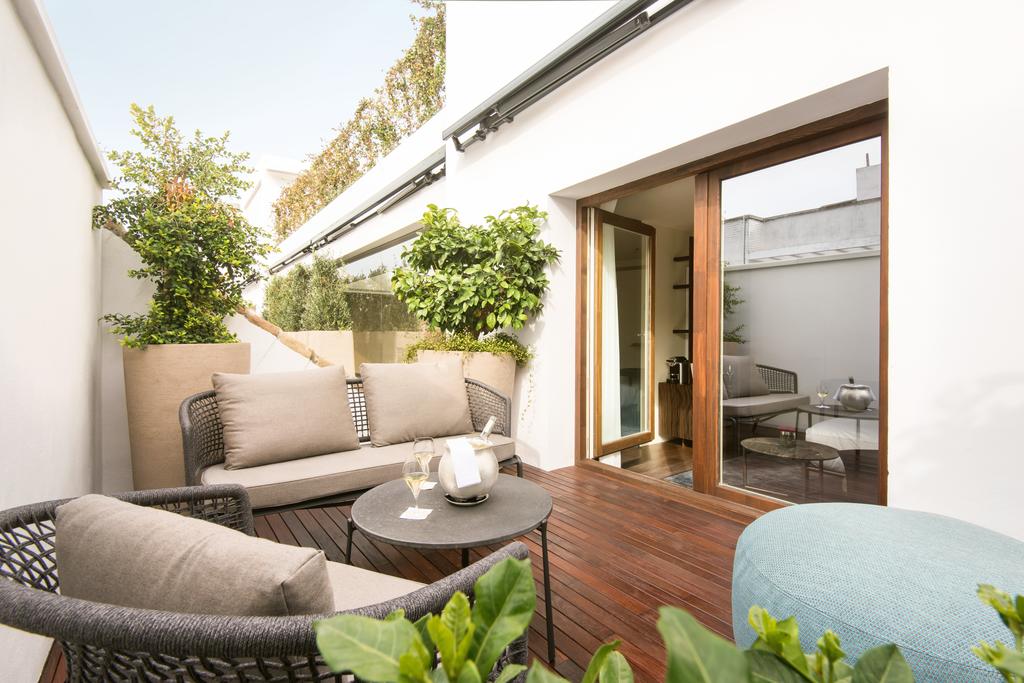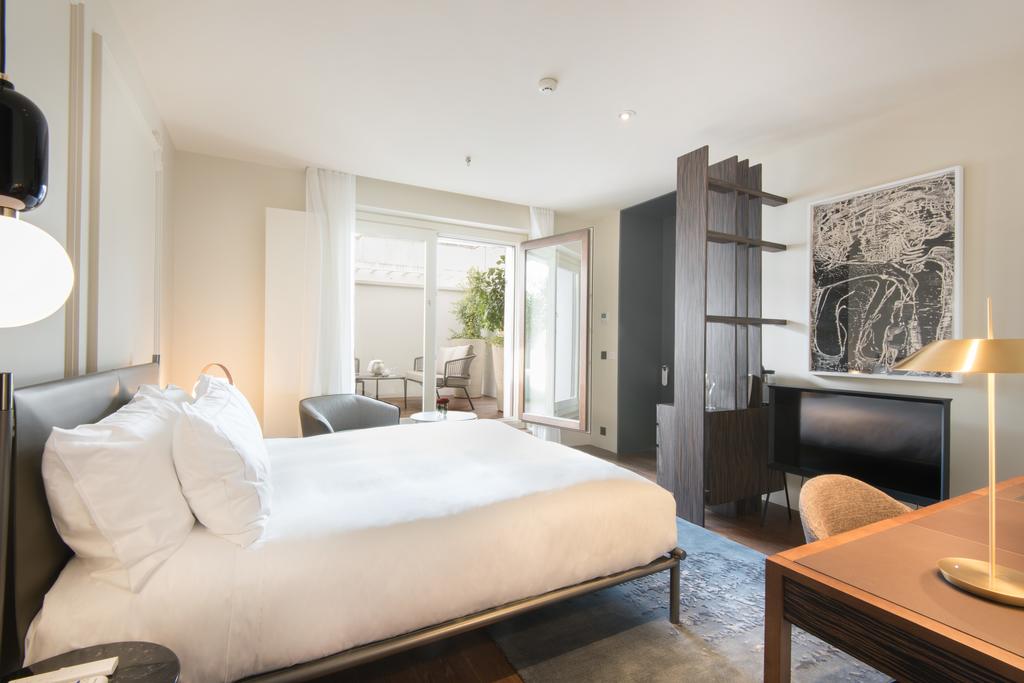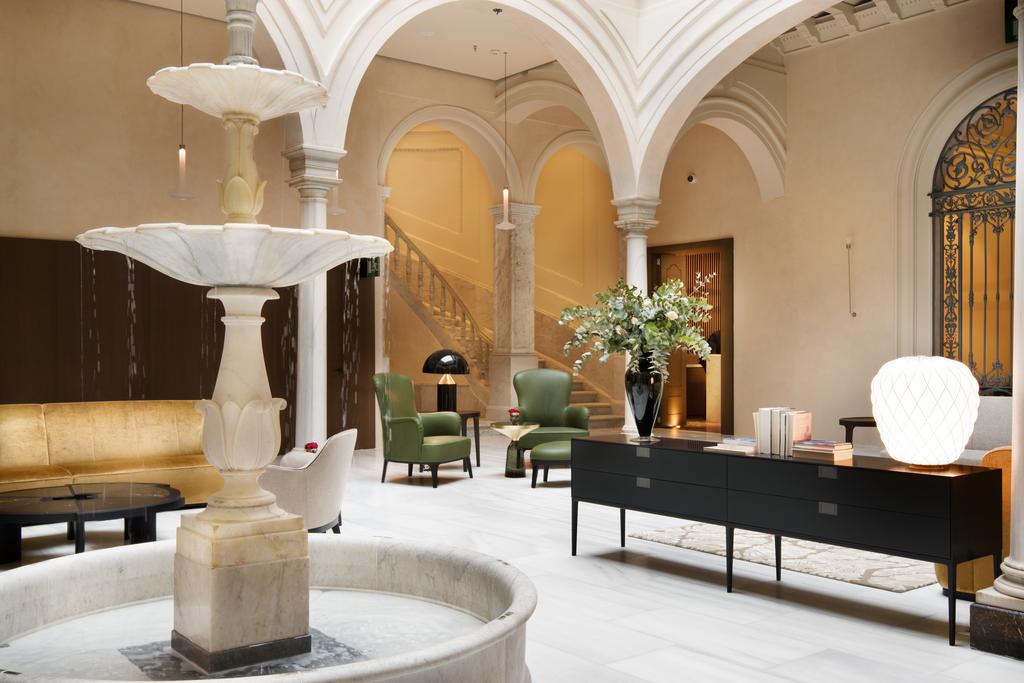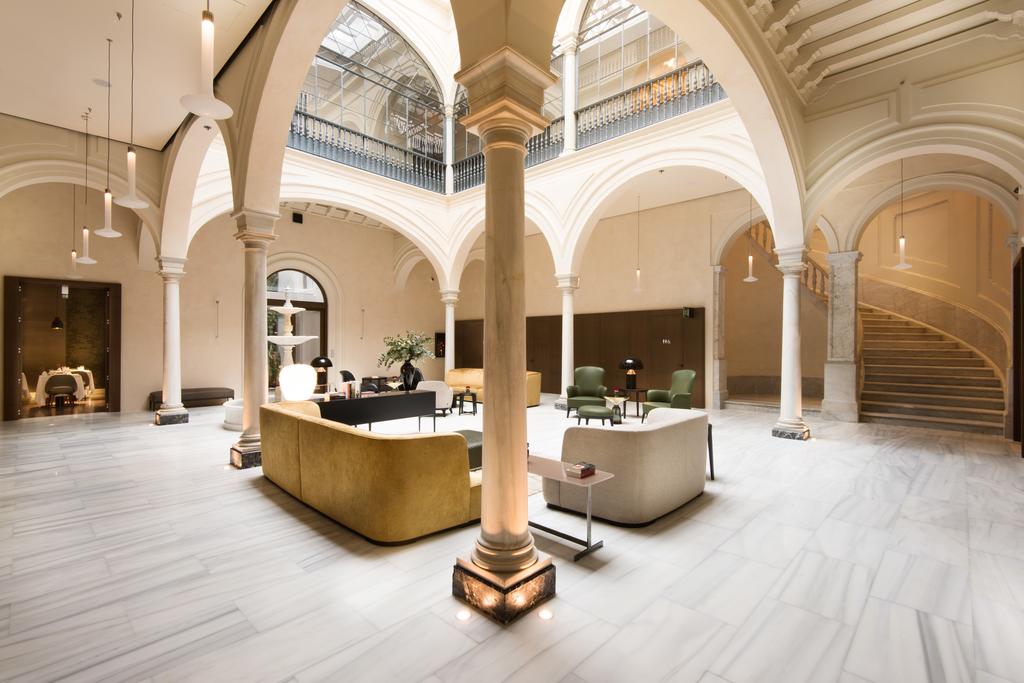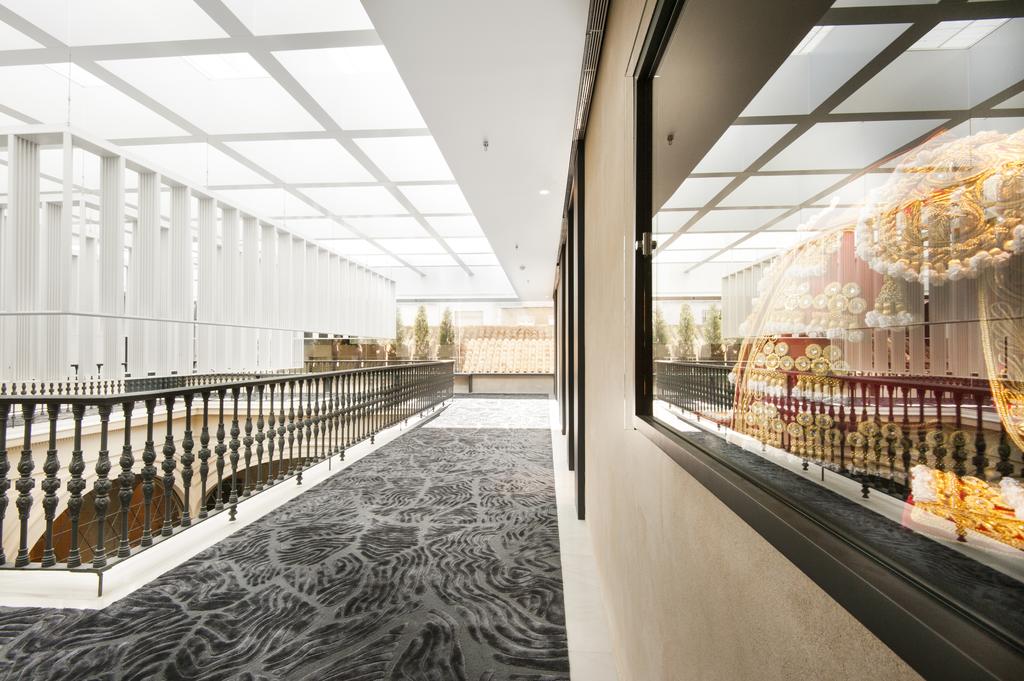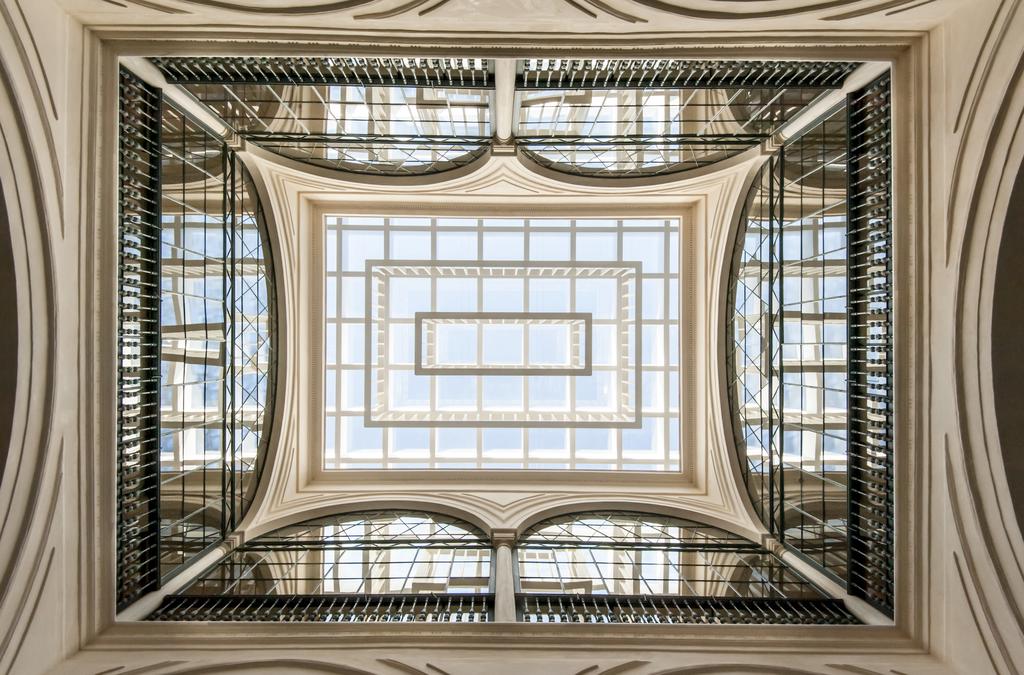 塞维利亚 Mercer 酒店
Mercer Hotel Sevilla
艺术魅力的表达
酒店位于塞维利亚历史中心的El Arenal区。离塞维利亚大教堂只有五分钟的路程。从塞维利亚机场或是火车站出来,酒店的专车便会带你在蜿蜒古老的石板小径中穿行,顷刻就能到达静谧古巷中的酒店一座洁白的19世纪著名贵族的故居Casa Palacio Castelar翻新的优雅建筑。Cruz y Ortiz Arquitectos和室内设计师Amanda Molina将这座古宅改建成了一座只有12间客房的高级精品酒店,开业不到两年,就因品位不凡而名声在外。
酒店保持了古宅原有的外观和格局,推开低调的大门便眼前一亮,一座巨大的沐浴自然光线的玻璃穹顶,包裹起了一个非常经典的安达卢西亚挑高中庭,加上古老的大理石楼梯大理石喷泉以及优雅的罗马柱撑起雕刻繁复的扇扇拱门,正是塞维利亚独特的建筑形式穆德哈建筑的特色。这种建筑艺术将古罗马哥特伊斯兰以及西方文艺复兴的多种元素糅合在一起,以一种巧妙的"混搭"形成独特的风格。酒店的魅力不止于复原,而是将现代简约和表现主义的细节加入其中,用皮革金属等材料,吊灯现代画作金色,苔绿和蓝灰色等室内设计元素,创造出一个独具品位现代感十足的空间。
享乐主义的天堂
在这个中庭周围,餐厅和FIZZ鸡尾酒酒吧随时随地提供难以抗拒的美食和美酒,24小时管家服务让人有宾至如归的舒适感。而在酒店顶层则有一个迷人的露台,设有露天游泳池和酒吧,在这里可俯瞰塞维利亚最传统的街区橘红色的古老屋顶,也很容易看到几个塞维利亚的主要景点,塞维利亚皇宫,塞维利亚大教堂和瓜达尔基维尔河。天气暖和的时候,在屋顶泳池畅游,或是伴着夕阳喝上一杯,也算是最惬意的道地享受了。
为了客人的私密感和舒适,酒店只设有12个房间,分布在两层楼,一层有7间宽敞的客房,包括一间63平方米的套房,保留了19世纪原有的4.5米高的天花板和橡木地板。二楼有5间客房,其中两间设有私人露台。每个房间都有超大的窗户和阳台,保证安达卢西亚蔚蓝的天空和洁净的阳光充分进入房间,让自然光线成为室内氛围的主角,并在细节中处处体现安达卢西亚建筑特有的无瑕疵的洁白。历史景观与高品质的当代家具混搭,成为高品质住宿体验的保证。值得一提的是,纯白简约的卫生间及精心挑选小众品牌的备品,让细节控也倍感满足。
The Expression of Artistic Charm
The hotel is located in the El Arenal district, the historic centre of Seville, only five minutes from Seville Cathedral. From the Seville airport or the train station, the hotel's limo will take you on the old stone path and reach the hotel in the ancient lane the home of a famous 19th century nobleman, Casa Palacio Castelar, now a refurbished and elegant white building. Cruz y Ortiz Arquitectos and interior designer Amanda Molina converted the old house into a 12room boutique hotel, which opened its doors less than two years ago and is known for its exceptional quality.
The hotel maintains the original facade and layout of the old house. Behind the door is a huge glass dome with natural light, which surrounds a classic Andalusian atrium with raised ceilings, and there are also ancient marble staircases, marble fountains and elegant Roman pillars underneath the sculpted arches, which is the unique architectural form of Seville, the characteristic of Mudejar architecture. This architectural art combines the elements of ancient Rome, Gothic, Islamic and Western Renaissance and forms a unique style with a clever "mashup". The charm of the hotel is not limited to restoration, but also the details of modern simplicity and expressionism added to it. Leather, metal and other materials, chandeliers, modern paintings, gold, moss green and bluegray and other interior design elements are used to create a unique, tasteful, modern space.
A Hedonistic Paradise
Around this atrium, the restaurant and FIZZ cocktail bar provide irresistible food and wine around the clock, and 24hour butler service makes people feel at home. On the top floor of the hotel you will find a charming terrace with an openair swimming pool and
bar overlooking the ancient orange roofs of Seville's most traditional neighborhood. It is also with easy access to several of Seville's main attractions, Royal Palace of Seville, Seville Cathedral and Guadalquivir River. When the weather is warm, you can enjoy a refreshing swim in the rooftop pool or have a drink by the sunset.
For the privacy and comfort of the guests, the hotel has only 12 rooms spreading over 2 floors. On the first floor there are 7 spacious rooms, including a 63 squaremetre suite that retains the original 4.5metre high ceiling and oak floor of the 19th century. There are 5 rooms on the second floor, of which two have private terraces. Each room has oversized windows and balconies to ensure that the Andalusian blue skies and sunshines fully enter the room, allowing natural light to dominate the indoor atmosphere and showcase the unique whiteness of Andalusian architecture. The historical landscape blends with highquality contemporary furniture and guarantees a highquality accommodation experience. It is worth mentioning that the simple white bathroom and the wellchosen niche spare parts will make even the pickiest guests feel satisfied.