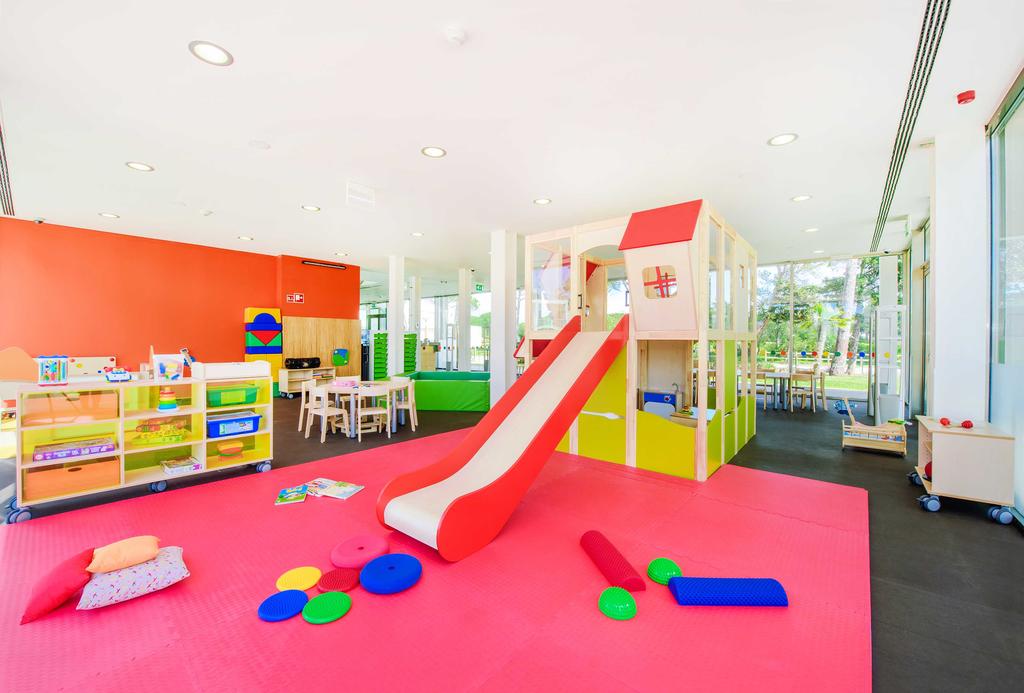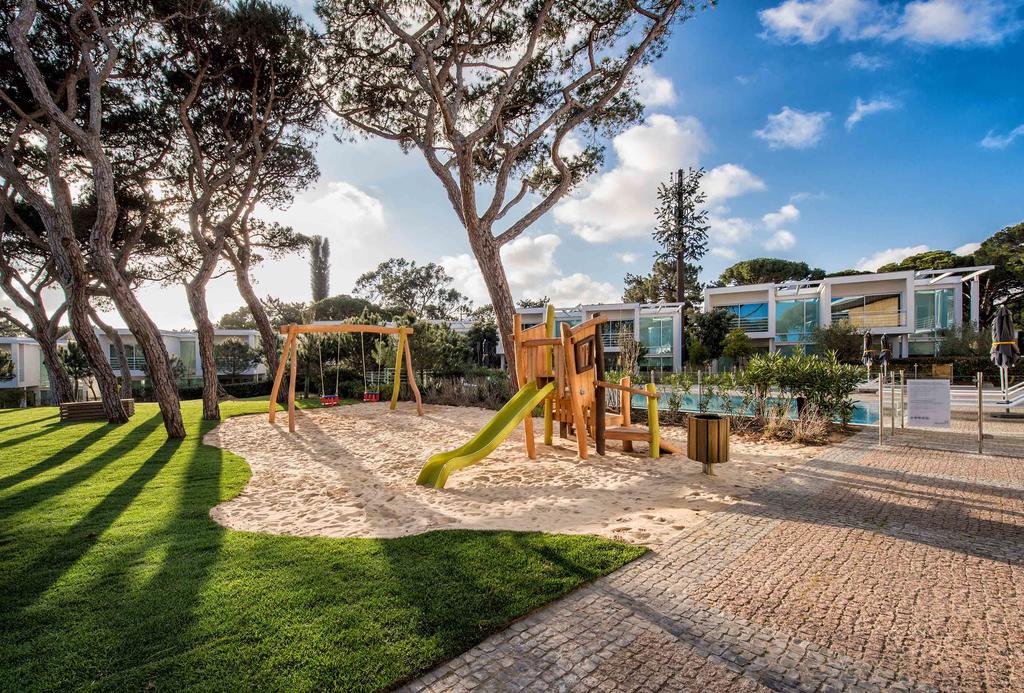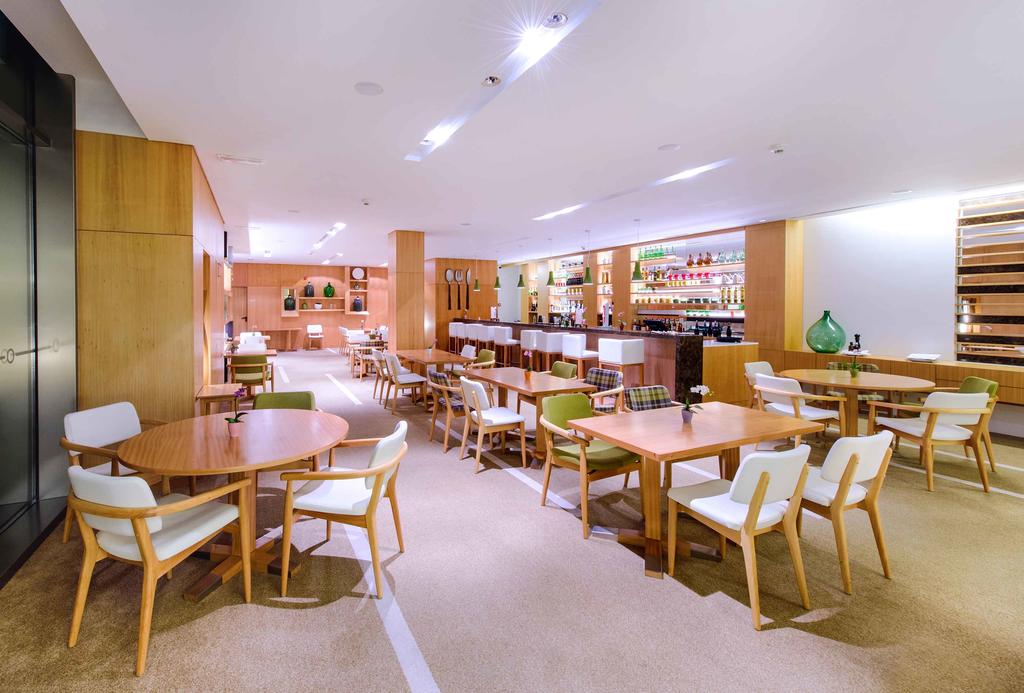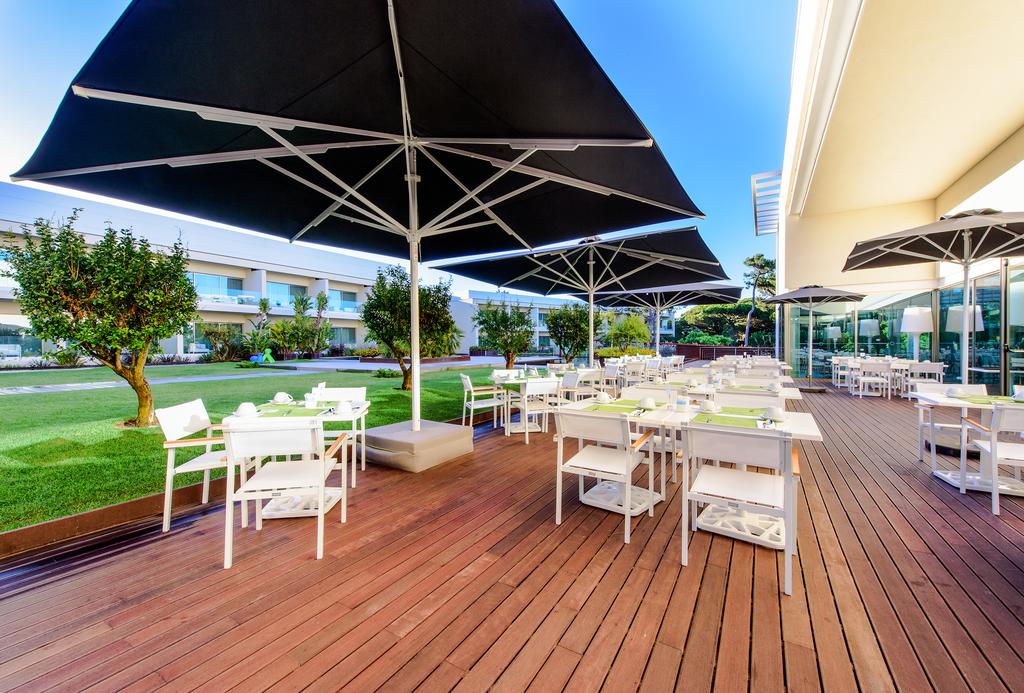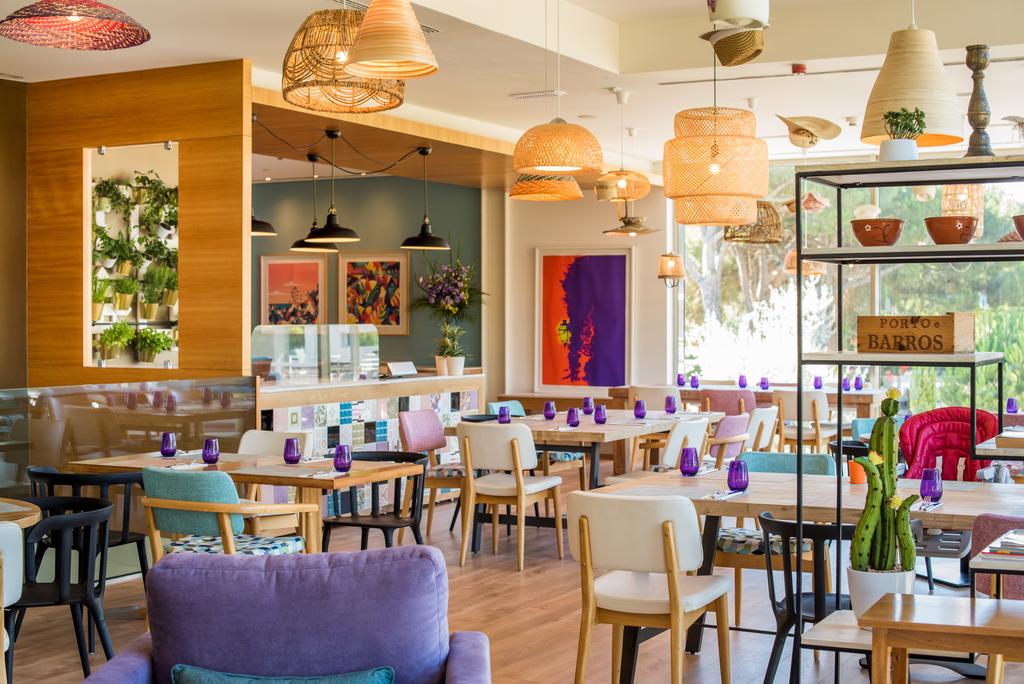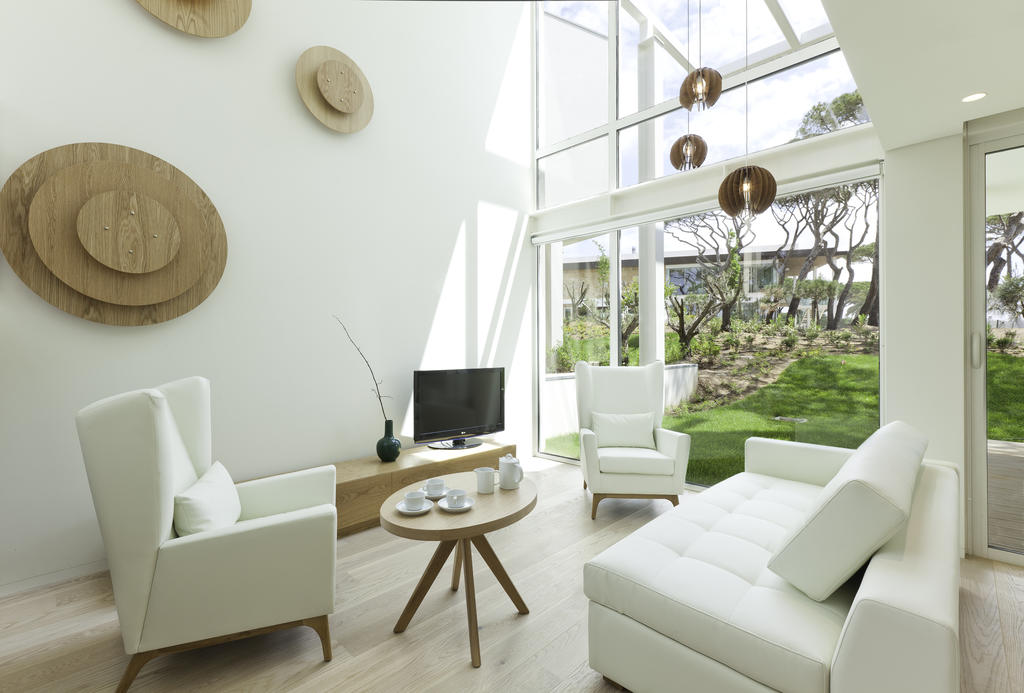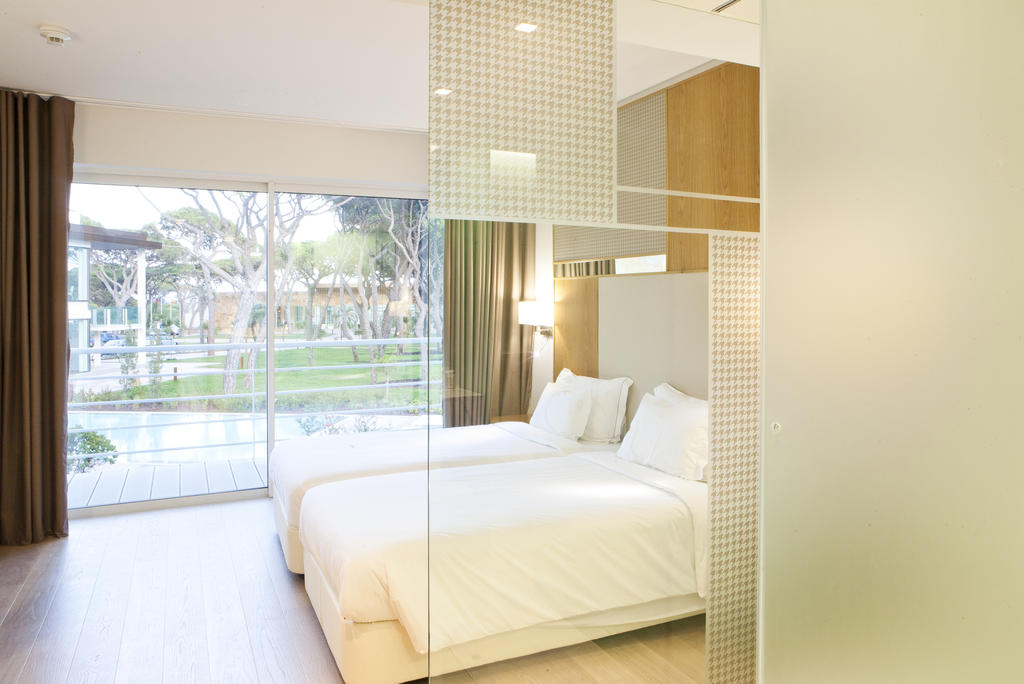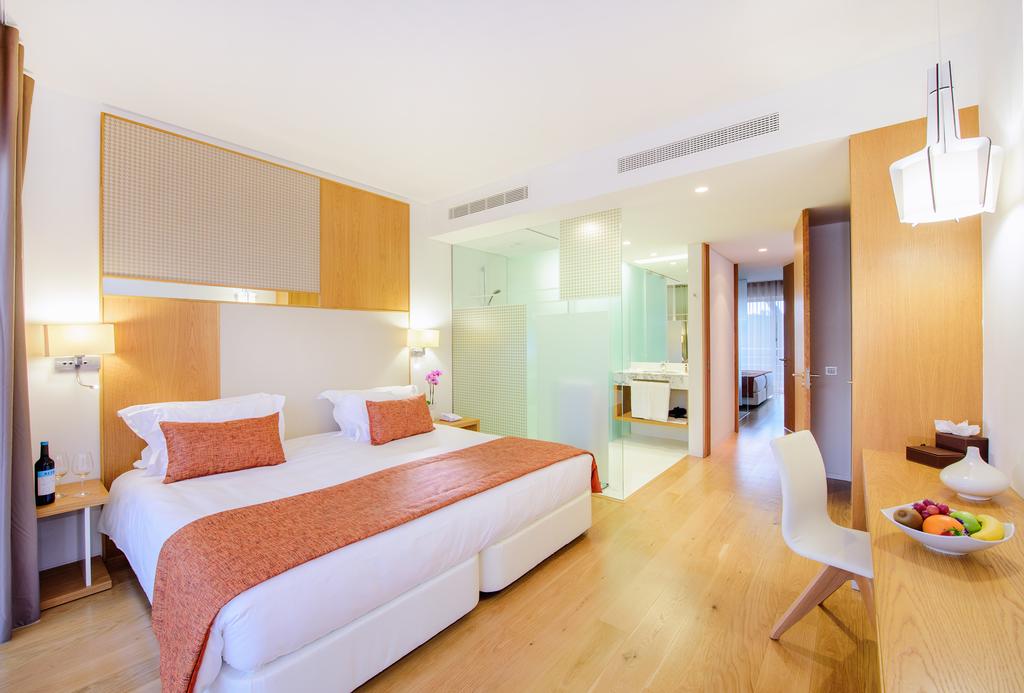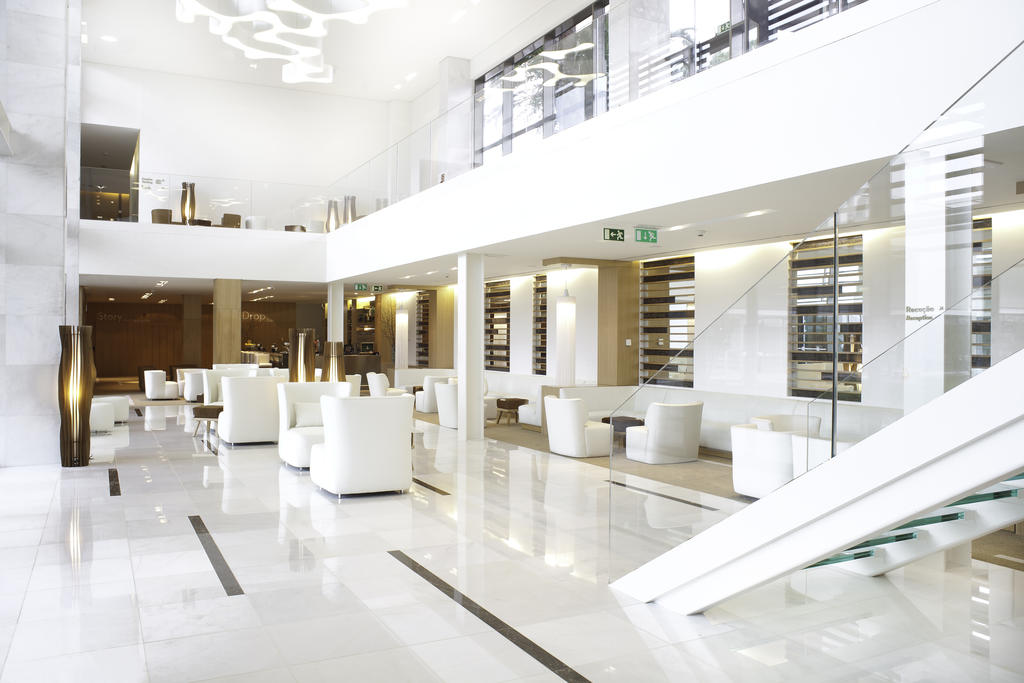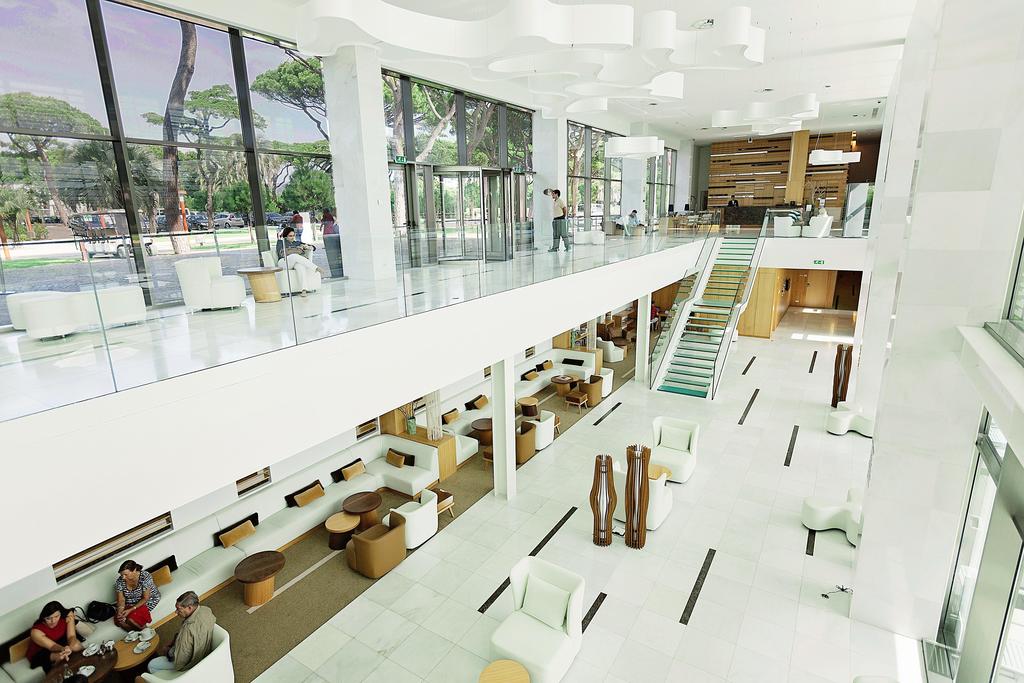 玛蒂豪卡斯凯什度假酒店
Martinhal Lisbon Cascais Family Hotel
丰富有趣的玩耍乐园
玛蒂豪Caicais度假酒店距离里斯本市中心约30分钟左右车程,坐观里斯本风景优美的Cascais海岸线,毗邻风景迷人的金舒海滩及多家热门高尔夫球场;不仅能让我们在此探索历史遗迹和世界遗产,游览历史厚重风景秀丽的辛特拉,还可以解读法蒂玛的历史故事,为我们的此次旅行提供了难忘的度假体验。
因为所处郊外,设计师有了充分的理由运用大面积的落地玻璃窗,使酒店客房具有充裕的室外采光和完美视野的绝佳体验;清晨推开窗,映入眼帘的是修剪精致充满异国情调的大片园林绿植,大口呼吸靠近海滨的新鲜空气,暂时抛开工作和生活中的点滴烦忧,这即是度假酒店带来的治愈效果吧
同样是色彩对比强烈的室内软装,不同于希亚多Chiado家庭公寓的点面式分布,而是大面积运用原木色的实木装饰墙和桌面,在白色的床品和沙发上搭配儿童喜爱的果绿色或橙黄色布艺,间或使用大红色装饰画点缀墙面,使得客房在满足成年人的审美需求外,又不失为孩童的玩耍乐园。独立式别墅的双层客房主卧和儿童双层床分布不同楼层,不仅使成年人保留了私密性,完备的厨房设备也为家庭的自助式度假提供了多种选择的体验。
值得一提的是酒店的餐厅设计也以家庭为中心,配有专门的儿童游乐区,并提供特制的儿童菜单,带孩子的父母可以在家庭咖啡馆享受悠闲的独处时光,咖啡馆内配有单独的儿童社区和游乐区,可暂时帮您照顾孩子。另外酒店内有三个游泳池,提供菲尼斯特雷天然水疗,酒店的自加热游泳池全年都适合亲子活动,大人可以放松地坐在游泳池边享用咖啡,小朋友可以在儿童泳池尽情玩耍。
在玛蒂豪为家庭出行留下奢华美好的度假记忆吧酒店周到细微的硬件设施及服务,定能让客人的亲子之旅难忘,或许这也是为什么很多客人会在未来再次选择玛蒂豪家庭度假酒店的重要原因
An Amusement Park, Full of Fun
The Martinhal Caicais Family Hotel is about 30 minutes drive from the Lisbon city centre. It is located at Lisbon's scenic Cascais coastline, next to the Guincho Beach and many popular golf courses. It is not only allows us to explore historical sites and the world Heritage sites, such as the scenic historical site of Sintra, but also to unveil Fatima's history, which provide an unforgettable holiday experience for us.
Due to the location at the outskirts of the city, the designer has ample reason to use largearea floortoceiling windows to achieve the excellent experience of plenty of outdoor light and perfect view in a hotel room; in the morning, upon opening the windows, the eyes are met with exquisitely pruned and exotic large gardens of green plants. Breathe in the fresh air from the nearbywaterfront, and temporarily set aside the worries of work and life. This is the healing effect of the resort.
The contrasting color of the interior design are the same as Chiado, but it is different from the pointtoface distribution of Chiado's Family Suites. Instead, it uses a large area of solid wood for decorative walls and table tops. The white bedding and sofas are matched with the green or orangecoloured fabrics, and large red decorative paintings are used to decorate the walls, so that the room is a playground for children that also meets the aesthetic needs of adults.
The independent twostorey villa's guest bedroom and master bedroom and children's bunk beds are located on different floors, which keeps the adults' privacy intact; the fullyequipped kitchen also provides a variety of choices for the family's selfcatering holiday.
It is worth mentioning that the hotel's restaurant design is also family centered, with a dedicated children's play area, and a special children's menu,so that parents with children can enjoy a leisurely time at the cafe & restaurant.The M Bar is equipped with a separate children's community and play area that can temporarily help to take care of your children. In addition, there are three swimming pools in the hotel. The hotel offers natural spa treatments in Finisterra. The hotel's selfheated swimming pool is suitable for family and children's activities all year round. Adults can relax and sit by the pool with a cup of coffee while children having fun in the children's pool.
Staying at Martinhal means a luxury vacation memories for the family. The thoughtful and detailed facilities and services of the hotel will surely make the family's trip unforgettable. Perhaps this is an important reason why many guests will choose the Martinhal Family Hotels & Resorts again in the future