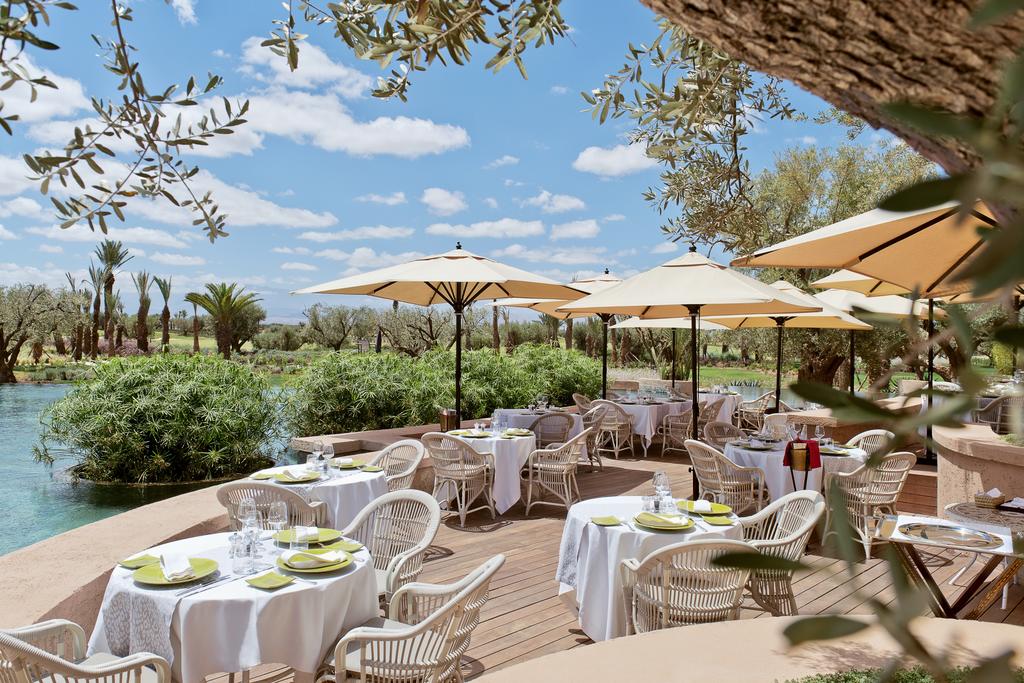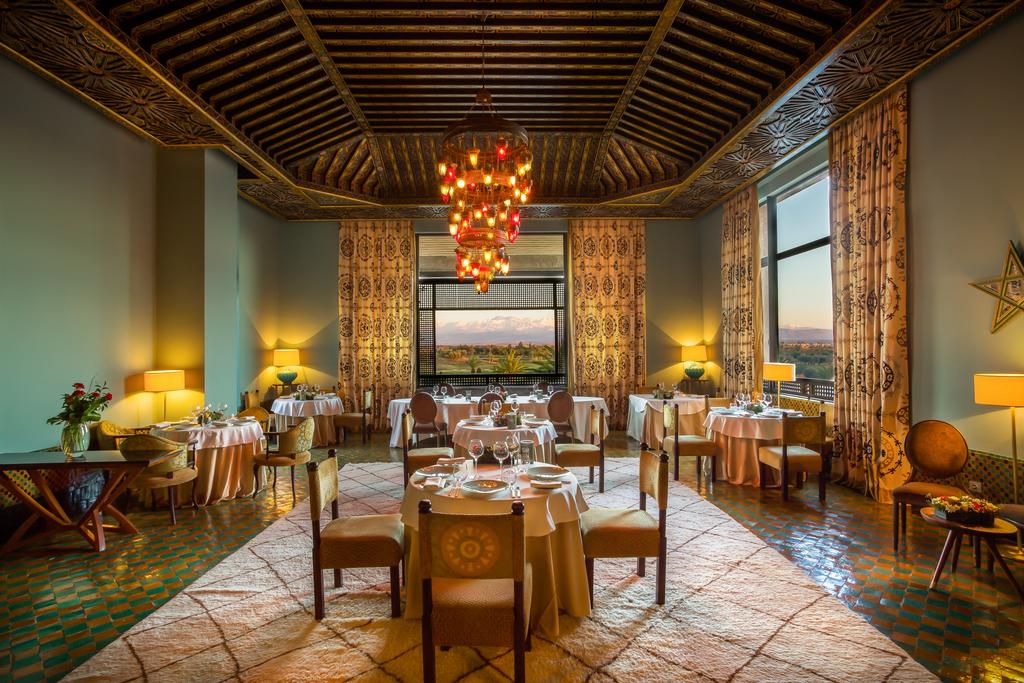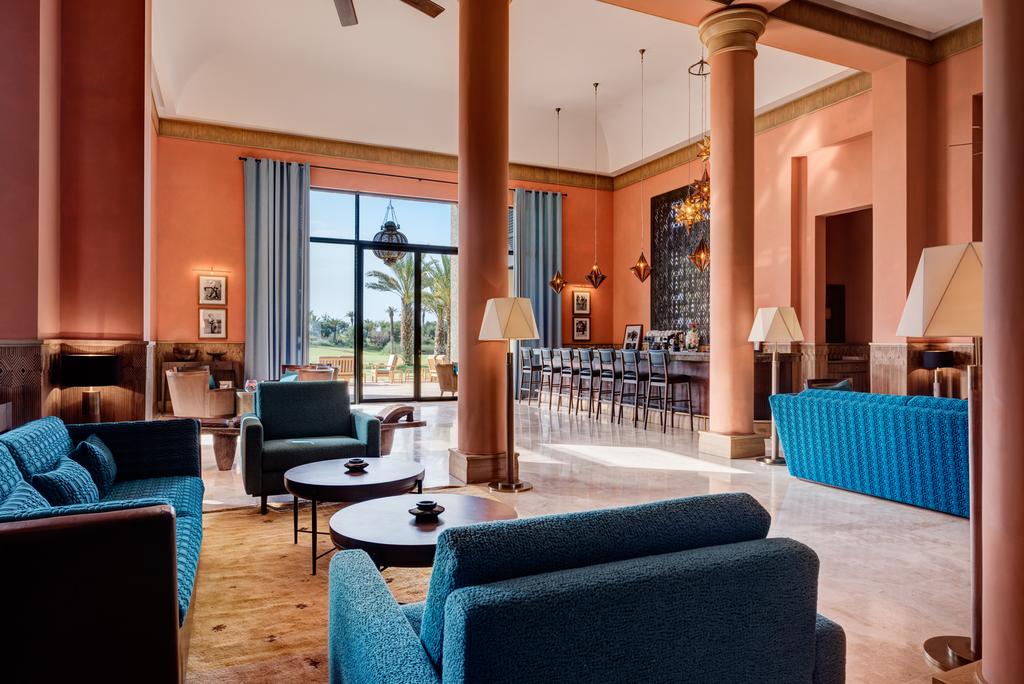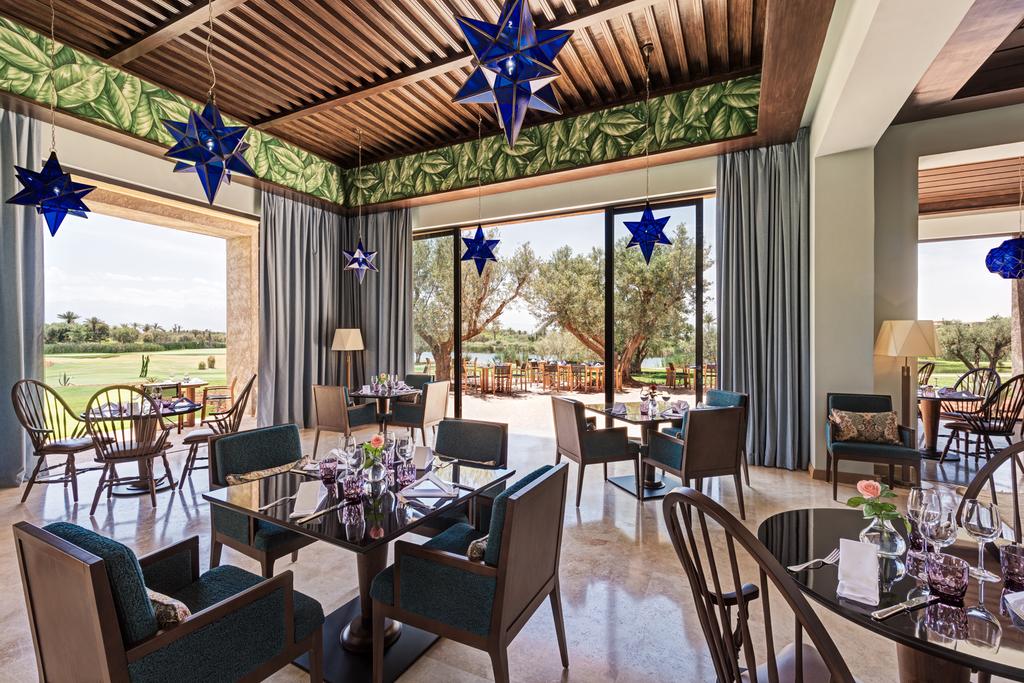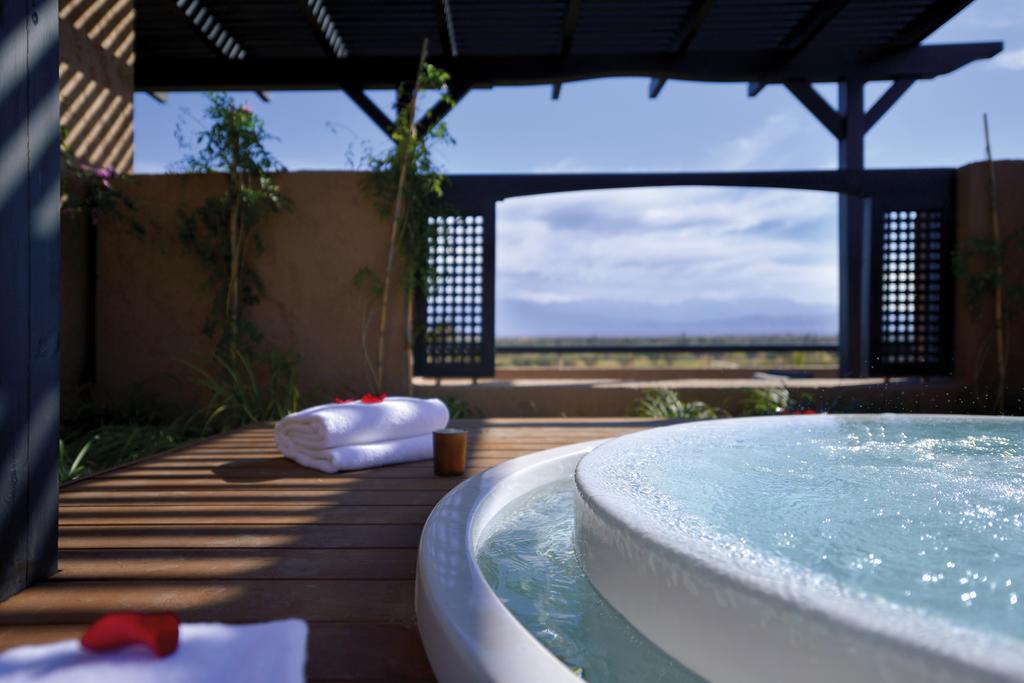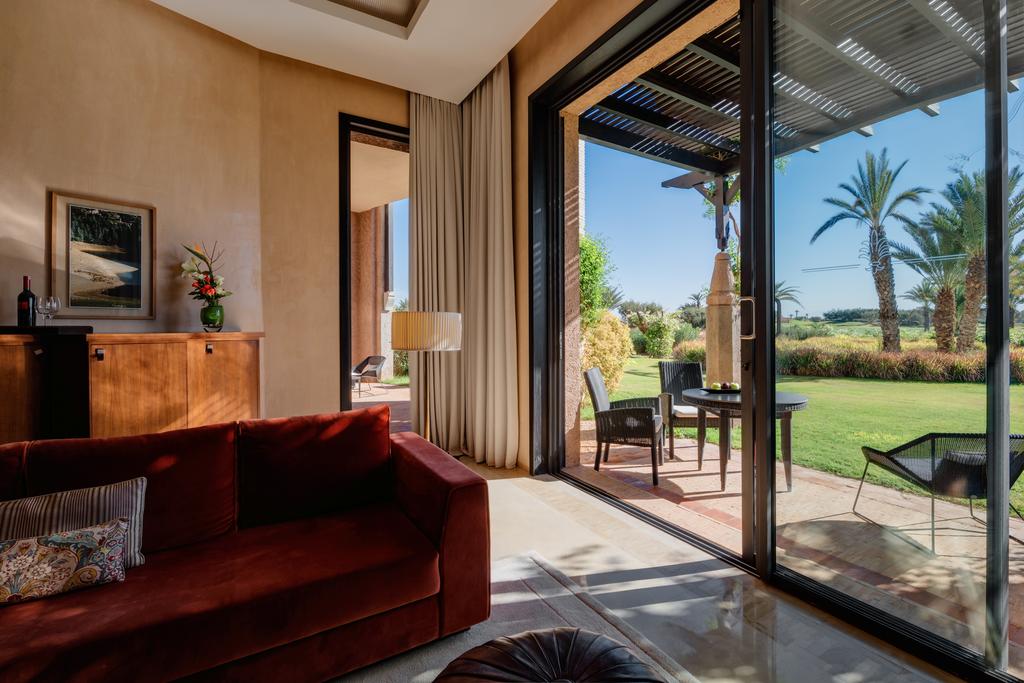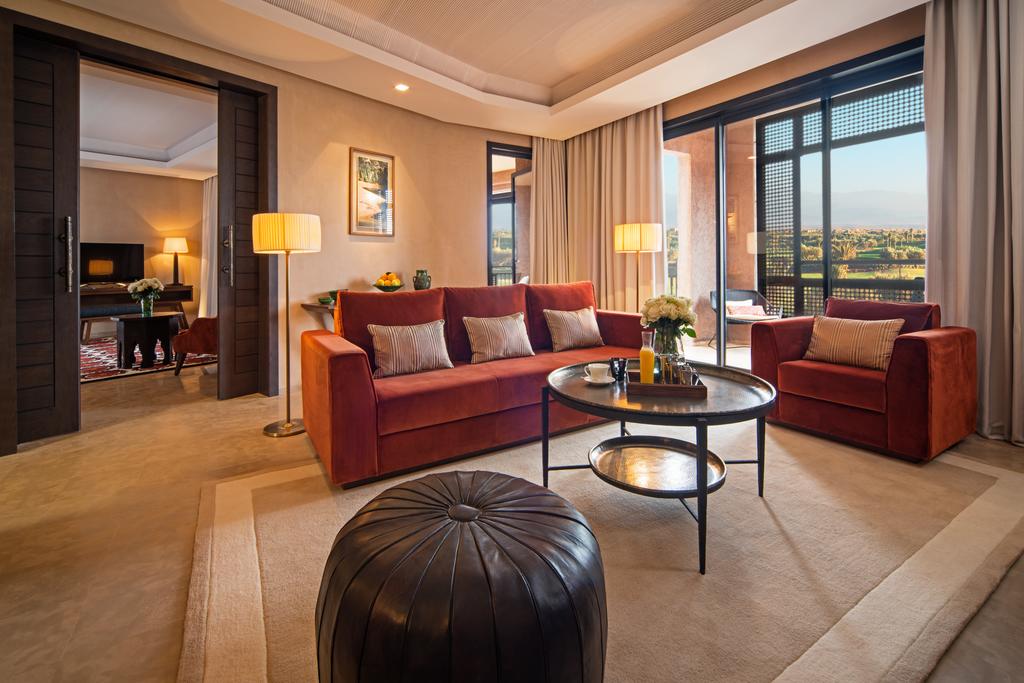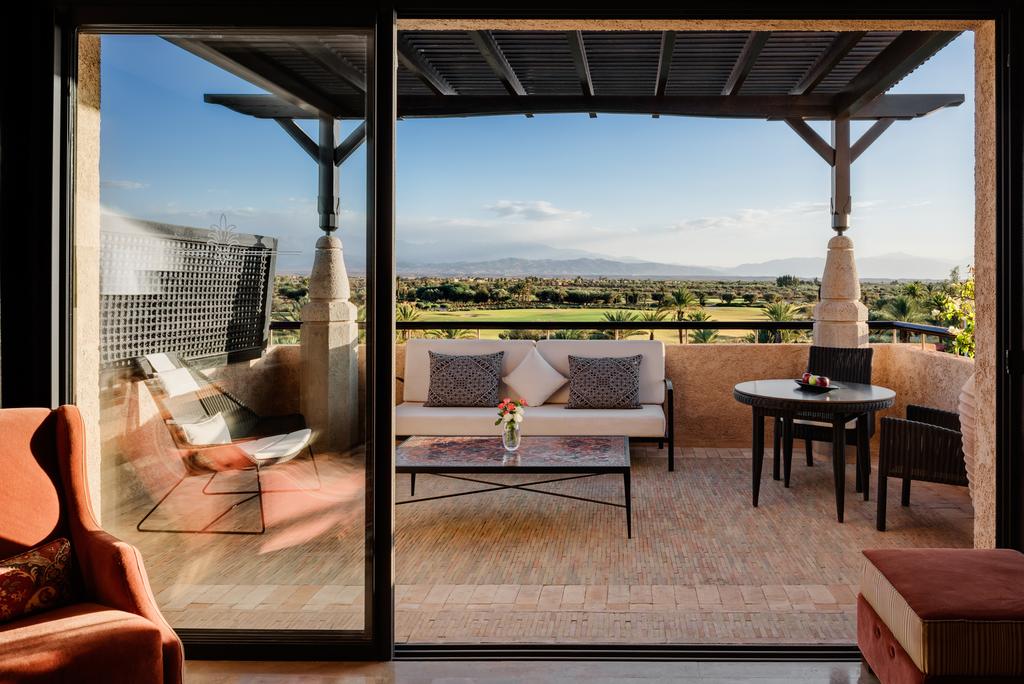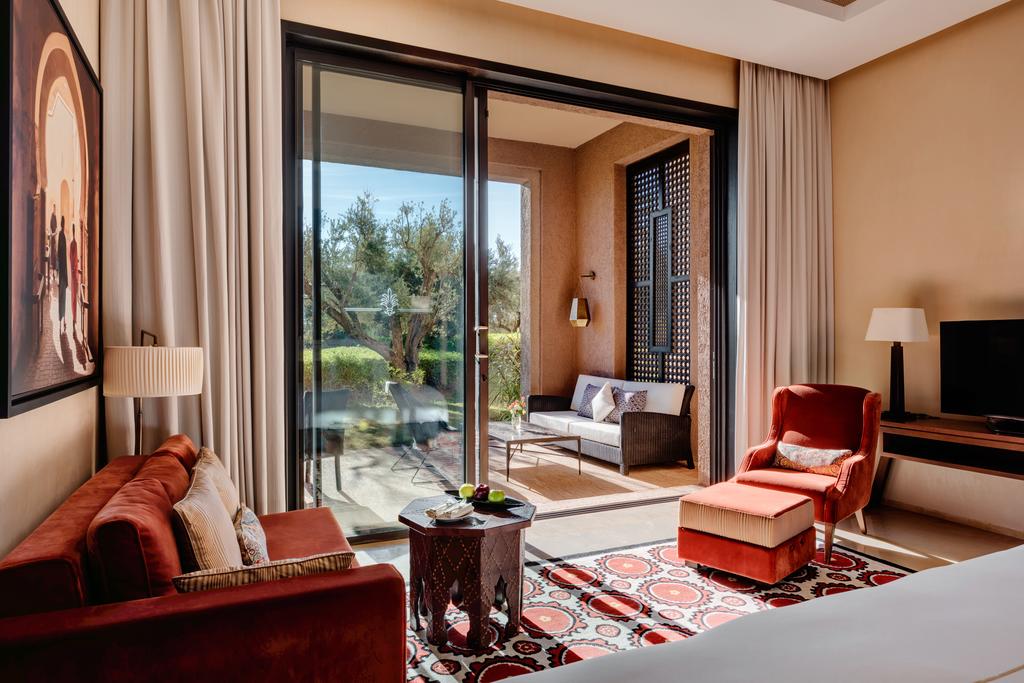 马拉喀什费尔蒙皇家棕榈酒店
Fairmont Royal Palm Marrakech
马拉喀什费尔蒙皇家棕榈酒店作为费尔蒙品牌在摩洛哥的首家酒店开业。酒店位于马拉喀什皇城附近,栖身于一片百年之久的橄榄树林之中,将气派的建筑与阿特拉斯山脉背景的自然环境完美融合,营造沙漠生活的浪漫气息。

酒店的134间客房包括5间总统套房,1间阁楼套房,10间王子别墅和94间私密别墅。酒店设施配置豪华,一座18洞高尔夫球场由知名建筑师Cabell B. Robinson打造,加热泳池面积为全摩洛哥最大规模,3500平米的水疗中心内含特别为女性客人订制的服务区。酒店提供四处餐饮场所,包括露台国际餐厅Le Caravane,俯瞰泳池的地中海主题餐厅 L'Olivier,传统摩洛哥餐厅Al Ain,和一个适合夜间消遣的雪茄吧。

Fairmont Royal Palm Marrakech recently opened as the first Fairmont property in Morocco. Located near the former imperial city of Marrakech and in the heart of a centuryold olive grove set against the Atlas Mountains, the resort evokes the romanticism of desert life, offering a perfect blend of modern architecture and natural surroundings.

The resort features 134 guestrooms, including five presidential suites, one penthouse suite and 10 Prince Villas as well as 94 private residences consisting of two, three and fourbedroom villas. It also boasts unmatched resort amenities, including an expansive 18 hole golf course created by renowned architect Cabell B. Robinson. Exclusive leisure options at Fairmont Royal Palm Marrakech include a heated, ozonized swimming pool, the largest of its kind in Morocco, as well as a 3,500 square meter spa, inclusive of a bespoke private area reserved for women.

Fairmont Palm Marrakech offers four restaurant and lounge options with Le Caravane, an international restaurant on the terrace; L'Olivier, overlooking the swimming pool and serving Mediterranean cuisine; Al Ain, a traditional Moroccan restaurant; and Le Bar, offering an evening respite with its own cigar lounge.