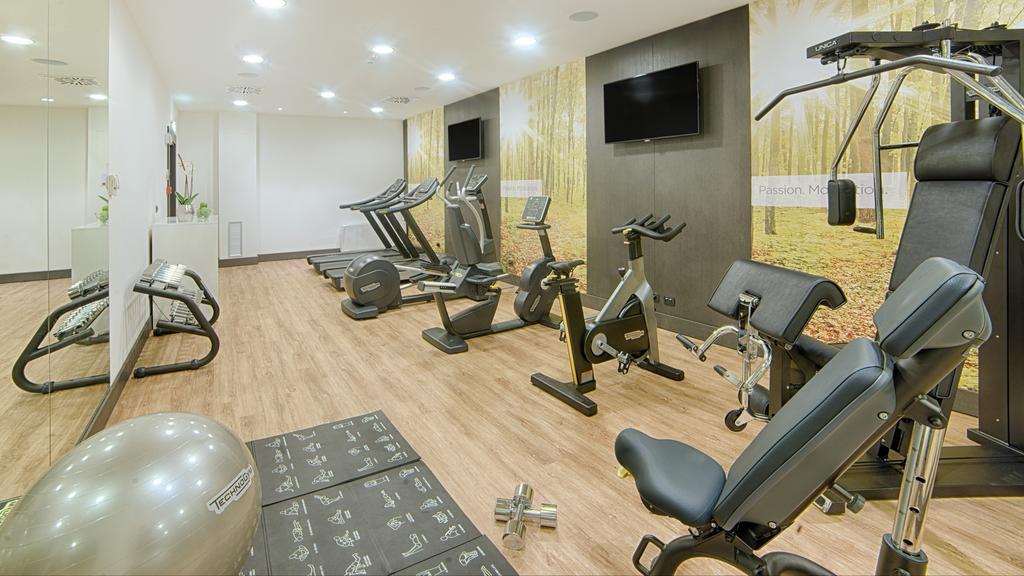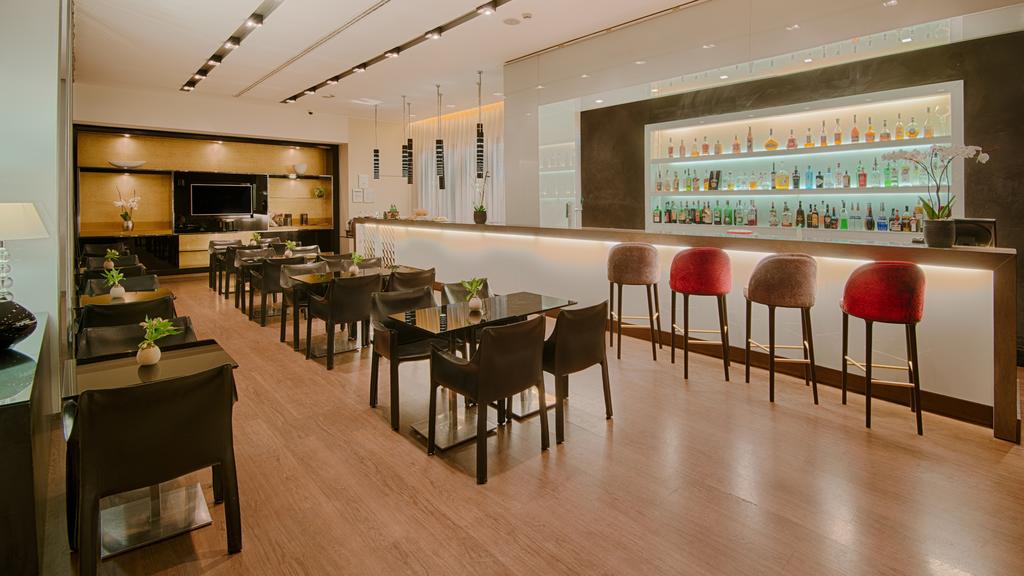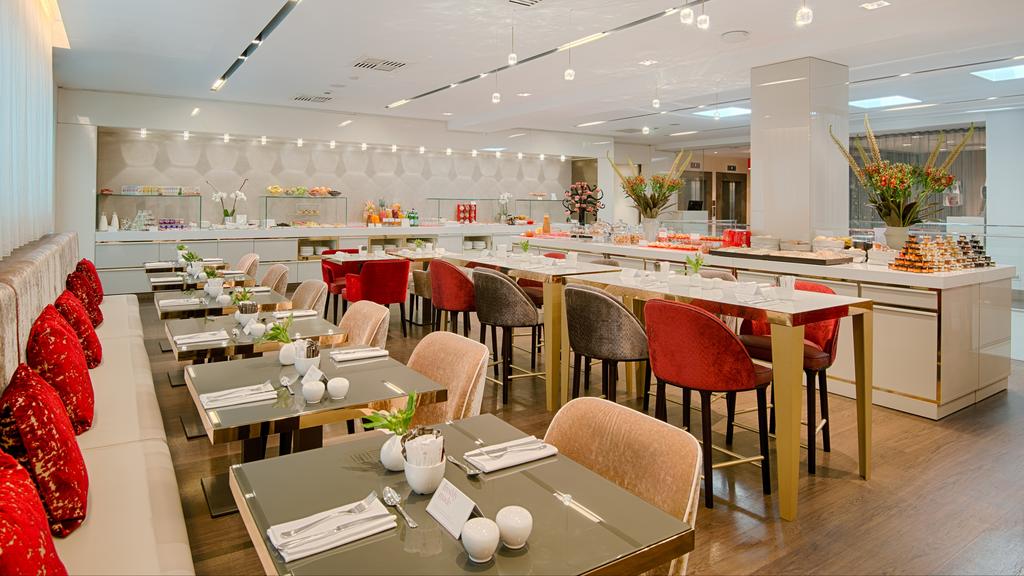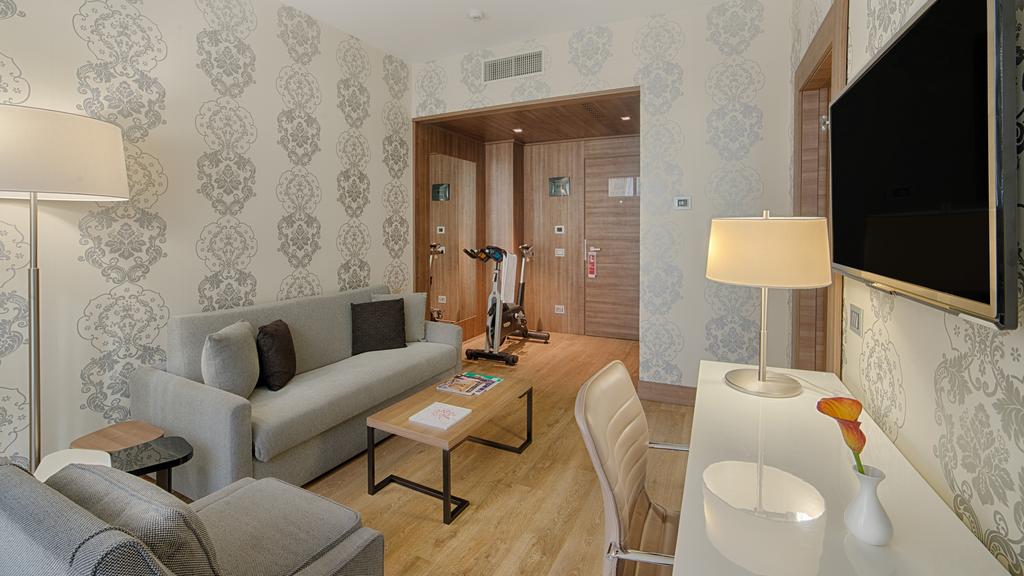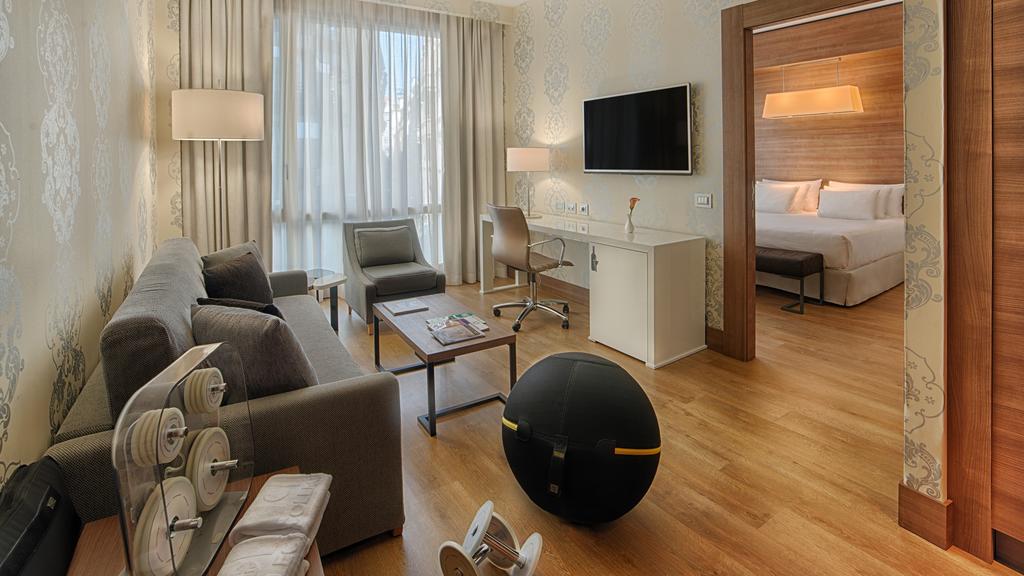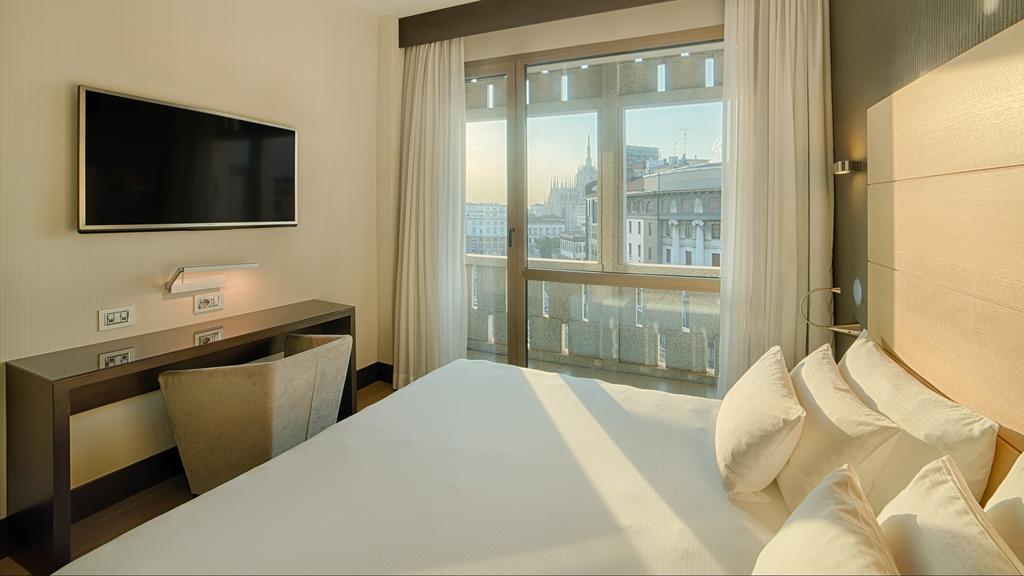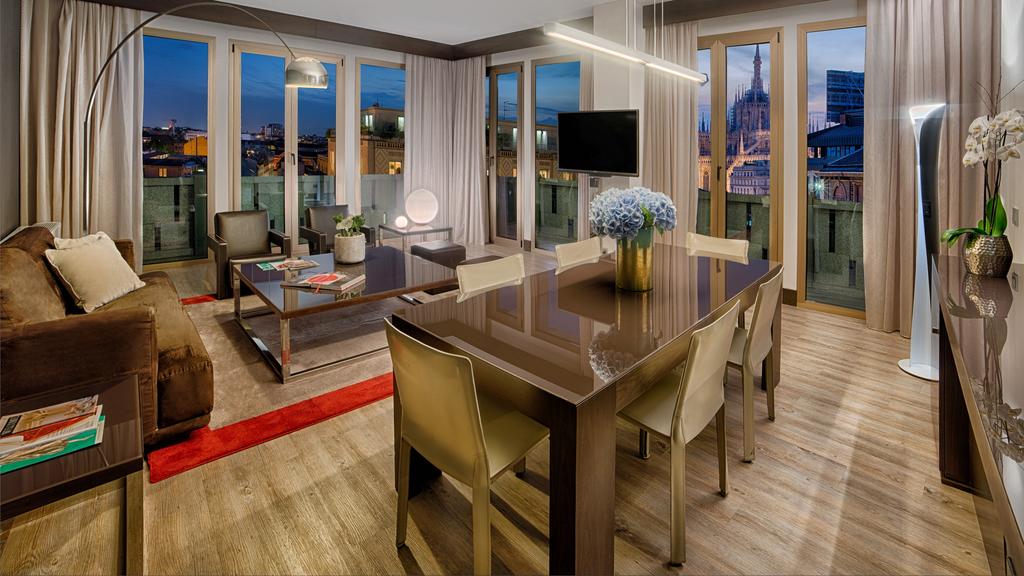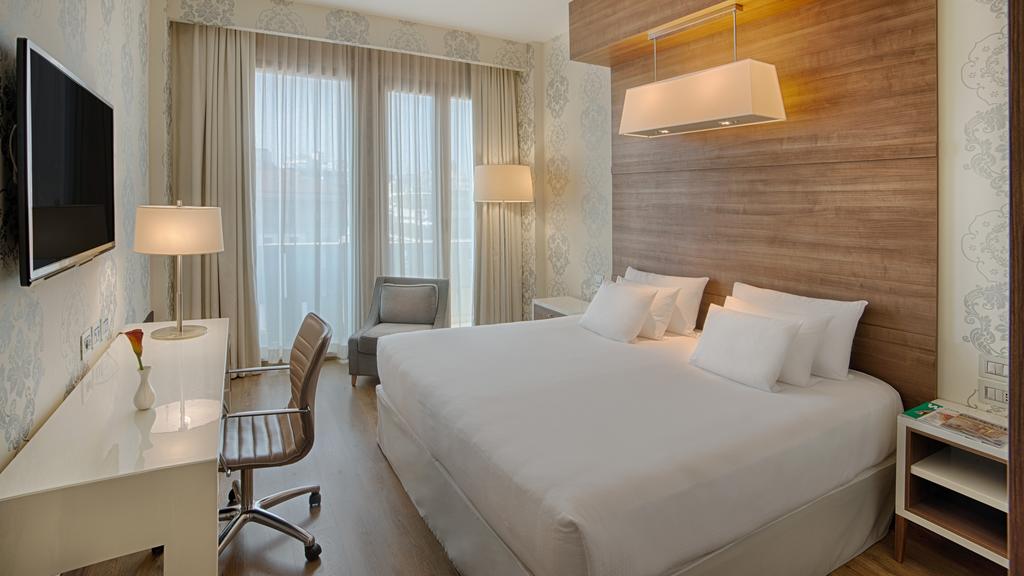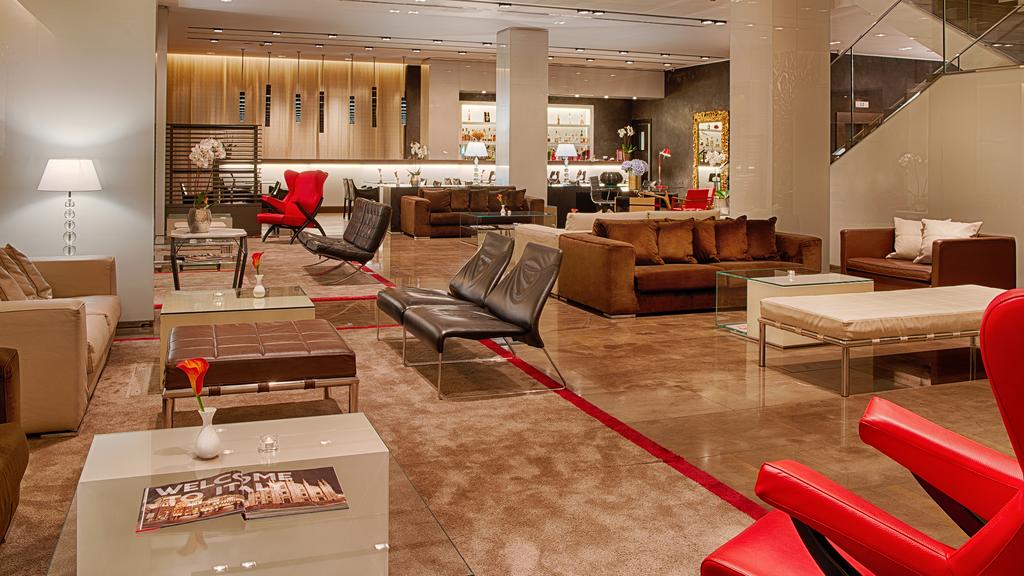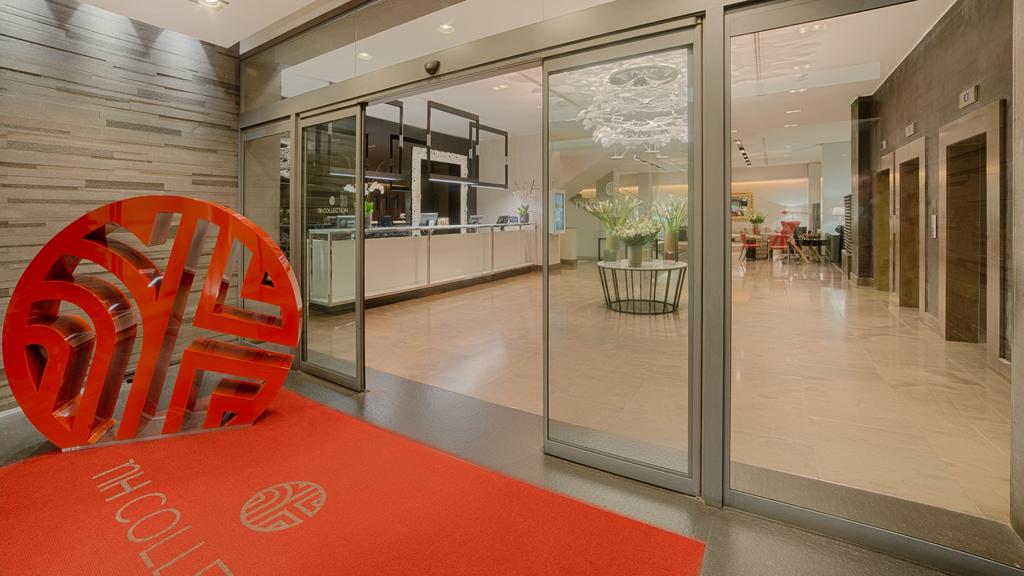 NH精选米兰总统酒店
NH Collection Milano President
NH精选米兰总统酒店共拥有274间客房,涵盖高级客房尊贵客房家庭房套房等丰富房型。客房内饰设计感十足,以纯净的银白色为主调,搭配木质地板和设计师家具,显得温馨而典雅。遮阳的白沙窗帘外是迷人的露台,将米兰的美惬意地展现在客人眼前。
极致舒适的床品洁白浴缸42寸液晶电视和Lavazza 咖啡机自然是每间客房的标配,而欧美国家酒店少有的烧水壶吹风机和拖鞋在这里一应俱全,这对国人而言尤其贴心。
一款多莫套房面积达75平米,其宽敞的客厅由落地大窗和全景露台环绕,饱览米兰大教堂宏伟的塔尖和Madonnina镀金雕像的瑰丽景色,在这里作为主人举办一场私人聚会或鸡尾酒会,必将成为完美的回忆。
The NH Collection Milano President Hotel has a total of 274 guest rooms, including Superior rooms, Premium rooms, Premium XL rooms and Suites. Room interior design is styled with pure silver and white tone, with wood floors and designer furniture, flowing with warmth and elegance. Outside the white sand curtain is the charming terrace, showing the beauty of Milan.
Extremely comfortable bedding, a white bathtub, a 42" LCD TV and a Lavazza coffee machine are standard equipments in every room. One may also find here kettles, hair dryers and slippers, the raretofind in the European and American countries which is particularly considerate for Chinese guests.
A Duomo suite is of 75 square meters; its spacious living room is surrounded by large windows and panoramic terraces, overlooking the magnificent spire of Milan Cathedral and the magnificent gilded statue of Madonnina. If one were to host a private party or cocktail party here, it will definitely be perfect memory.