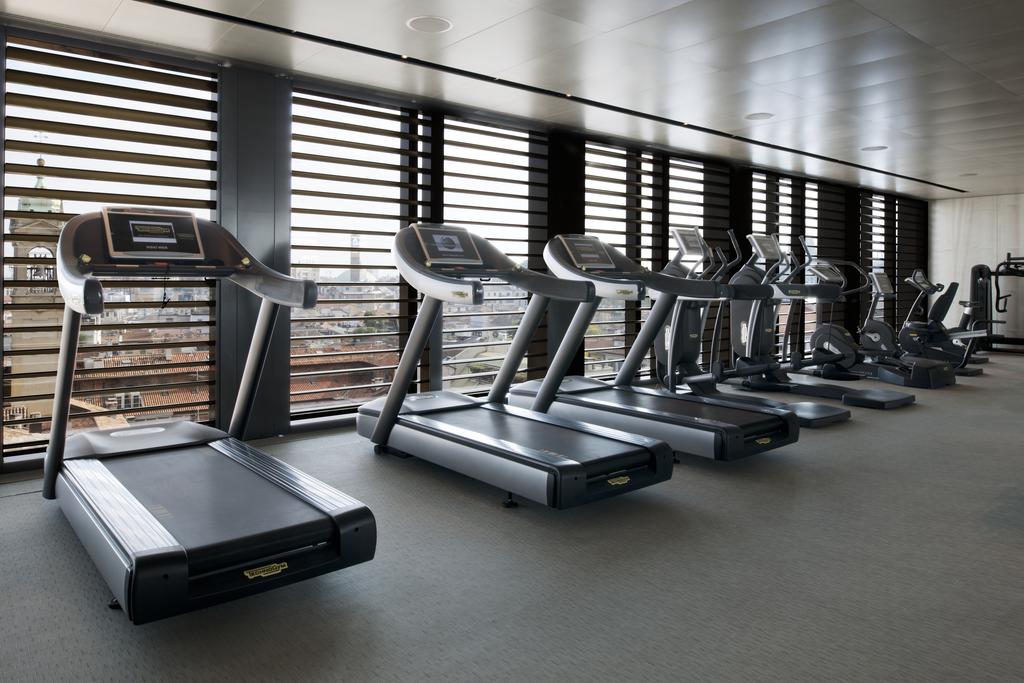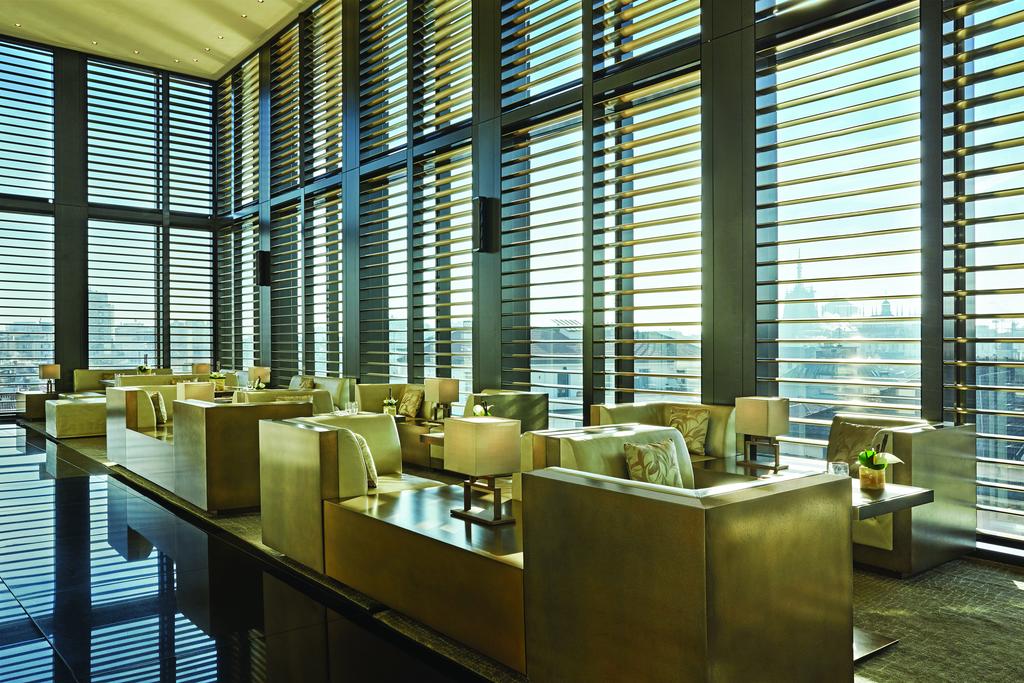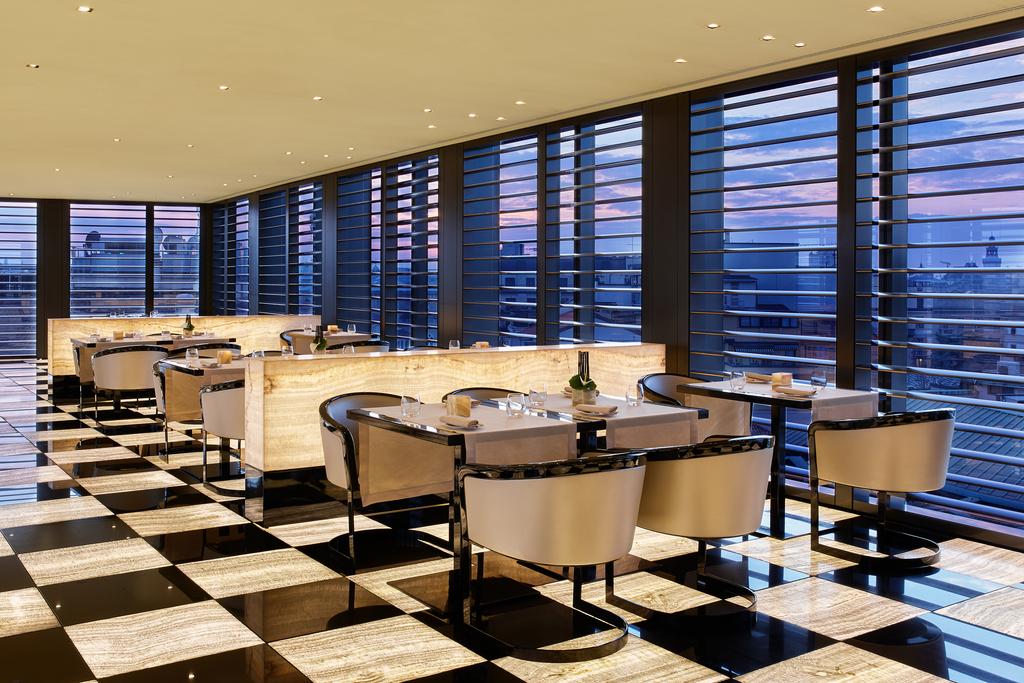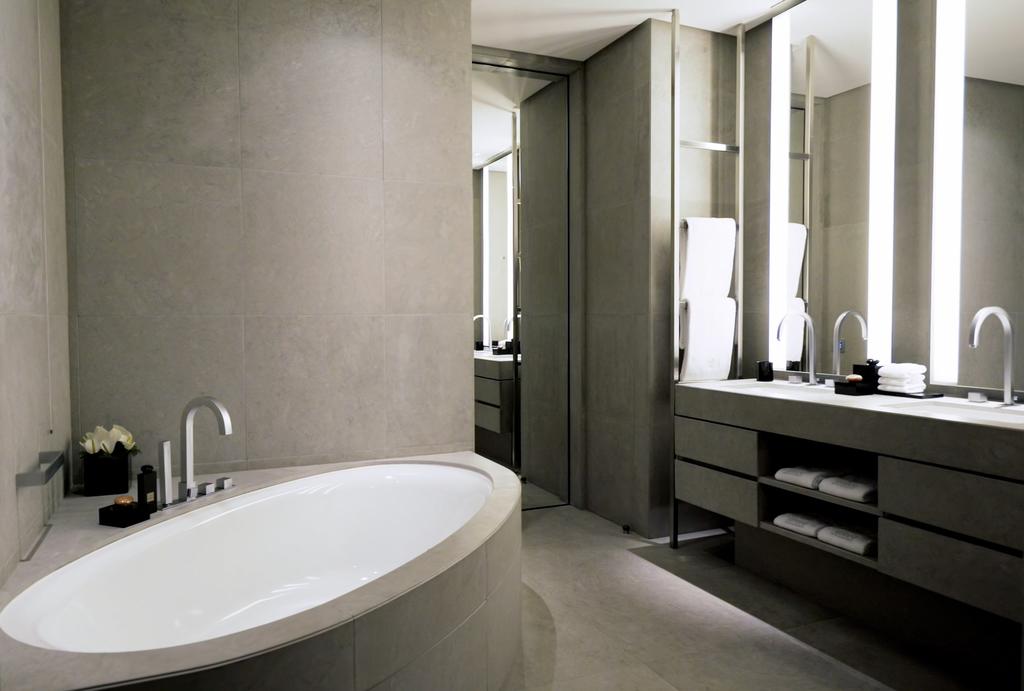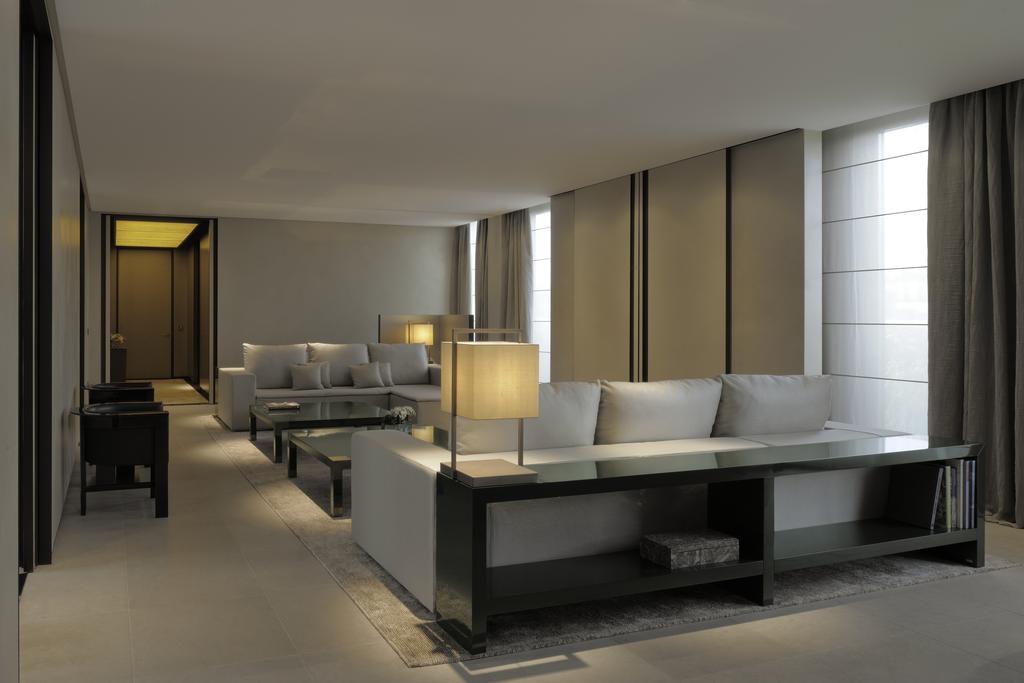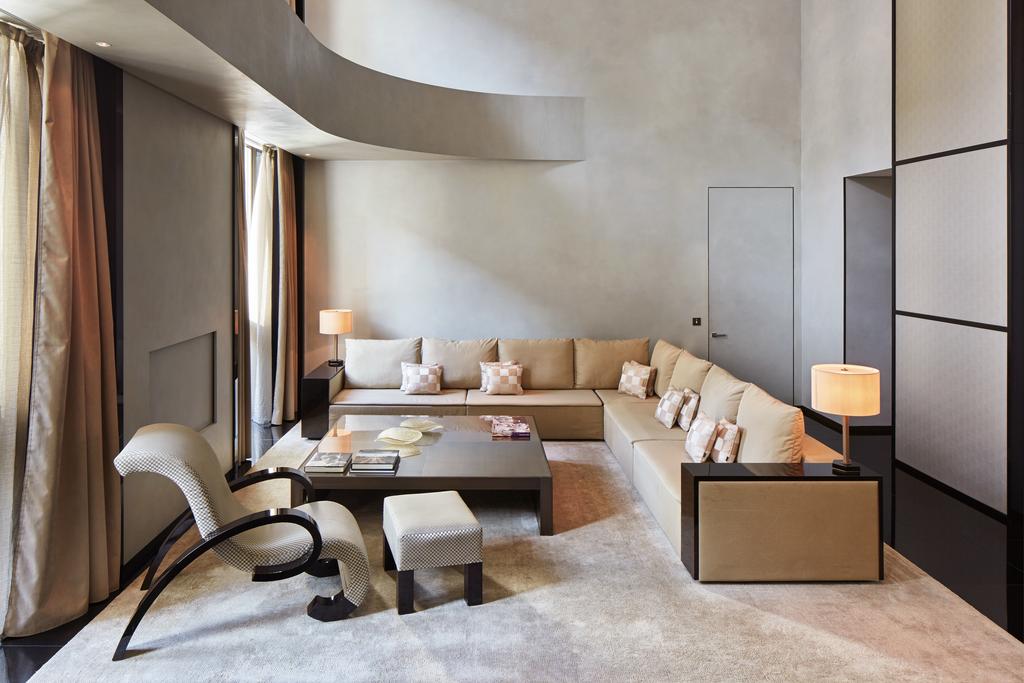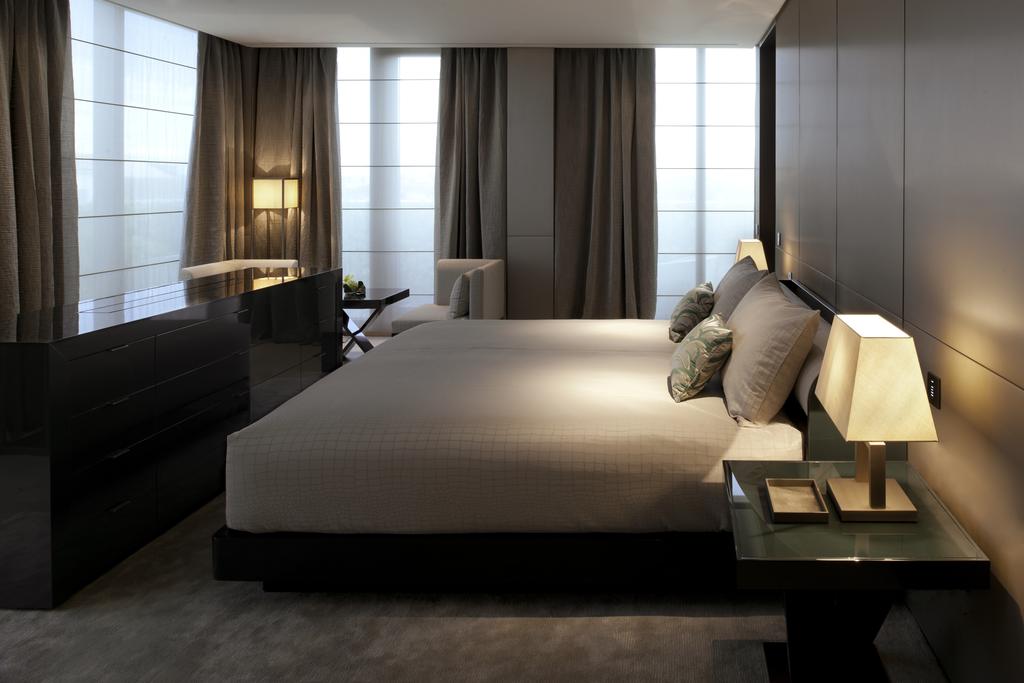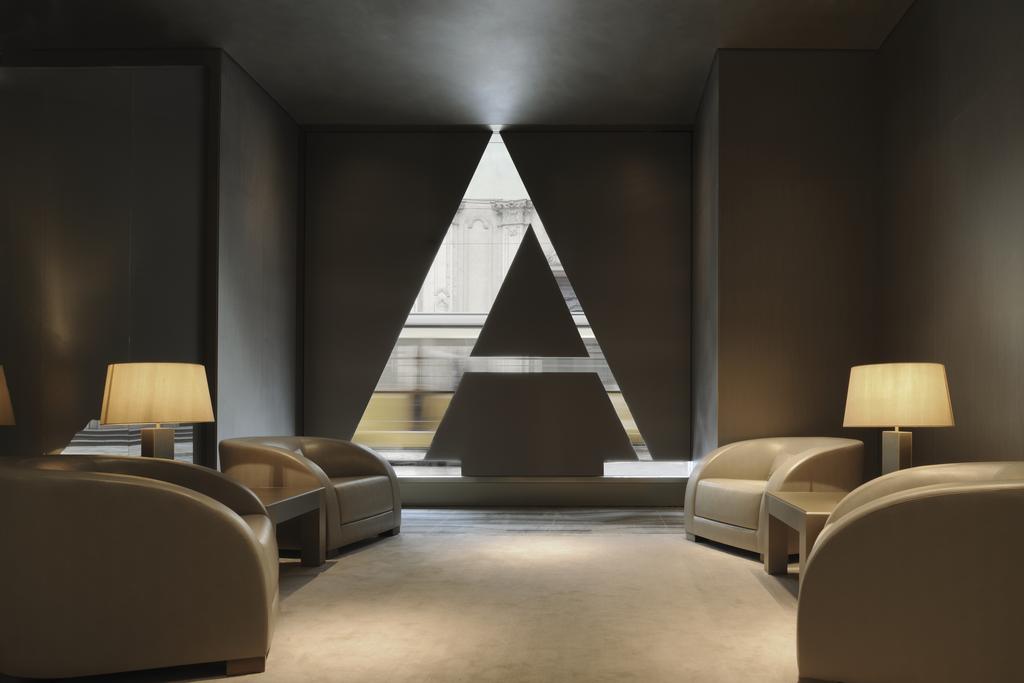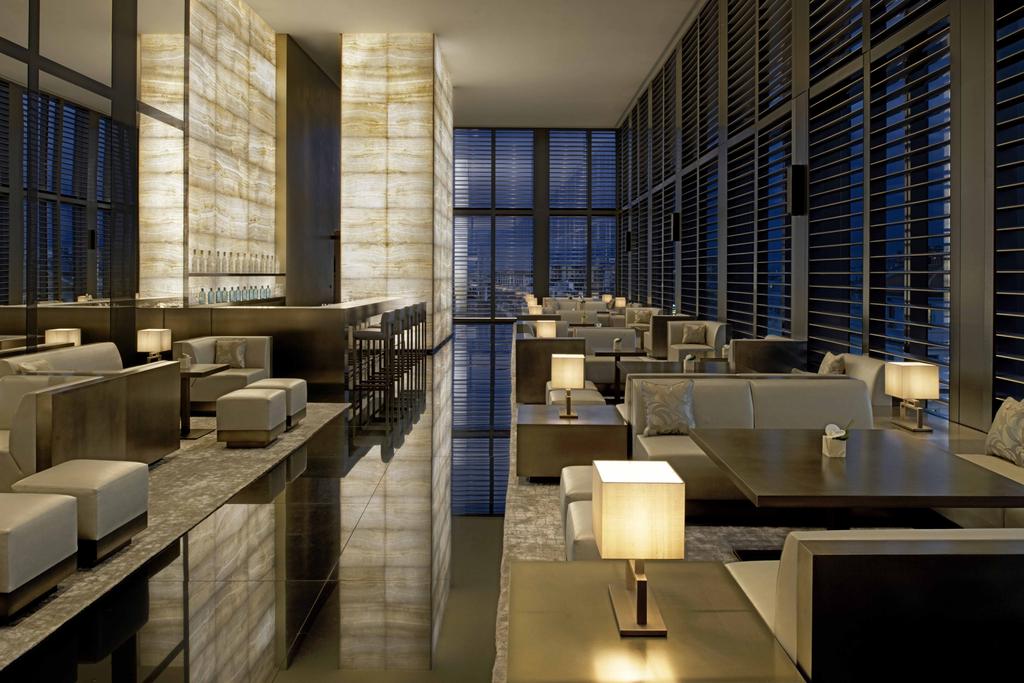 米兰阿玛尼酒店
Armani Hotel Milano
米兰阿玛尼酒店栖身于一幢1937年由恩里科格里菲尼设计的理性主义风格的历史建筑之中,共设95间客房,共8种房型。豪华客房的面积达44平方米,高级客房为50平方米,套房面积逐级升高,分别为经典行政大使标志米兰总统共6款套房。其中阿玛尼标志套房分为190平方米和203平方米两款,均由宽敞的回旋楼梯通往二层的卧房,一间配置了健身房,另一间拥有私人影院。170平方米的阿玛尼米兰套房位于酒店6层,特色是横跨整个空间的私享露台,远眺米兰大教堂的壮丽景色。
乔治阿玛尼先生亲自参与了酒店所有客房的设计,所有陈设都来自阿玛尼家具品牌Armani Casa。他希望阿玛尼酒店的客房实用合理却不乏品质与美感,创造舒适氛围的同时体现阿玛尼的美学理念。
米兰阿玛尼酒店的客房是极简主义的,一切家具的线条都简洁流畅,干净利落,摒弃掉任何不必要的浮夸修饰。抽屉和橱柜都被隐藏得很好,装饰局部的弧线处理细节微妙,如同阿玛尼服饰对衣领的考究处理。每间客房都配置的Ipad可以完成包括电视光源空调窗帘客服信息查询等所有客人需求的操作,用先进的科技来搭配高品质的用料和现代感十足的极简风格,营造出独一无二的阿玛尼式体验。宽敞的大理石浴室内的加热地板让客人感觉温暖,拉开浴缸旁的窗帘,赫然就是欣赏历史建筑的绝佳视角。
Armani Hotel Milano is housed in a 1937 rationalist style historic building designed by Enrico A. Griffini, with 95 rooms in 8 different types. Armani Deluxe rooms cover an area of ​​up to 44 square meters, Armani Premiere rooms of up to 50 square meters, and the areas of 6 suites increase respectively for the Armani Classic, Executive, Ambassador, Signature, Milano and Presidential Suites. The two duplex Armani Signature suites are respectively of 190 and 203 square meters in size and are located on level 2, featuring spacious living room with a sweeping circular staircase. One suite is equipped with a private gym, the other a private "Cinema". Armani Milano Suite of 170 square meters in size, on level 6, overlooks the Duomo, the Cathedral of the city, and the centre of Milano through the private terrace with panoramic views.
Mr. Giorgio Armani is personally involved in the design of all rooms, all the furnitures are from Armani/Casa. He hopes for the Armani hotel rooms to be practical and reasonable with no shortage of quality and beauty, so to create a comfortable atmosphere that embodies Armani's aesthetic philosophy.
The rooms at Armani Hotel Milano are minimalist and all the furnitures are streamlined, neat and tidy, leaving out any unnecessary exaggeration. Drawers and cabinets are well hidden; the subtle decorative arc details remind people of the sophisticated treatment of Armani collar. Each room is equipped with Ipad to complete remote operations including TV, light, air conditioning, curtains, customer service, information inquiry and all other needs. The advanced technology matches with the high quality materials and modern minimalist style, a unique Armani experience is created. The heated floor in the spacious marble bathroom warms the guests, a casual unfolding of the curtains by the tub reveals a perfect angle to view the historic buildings.