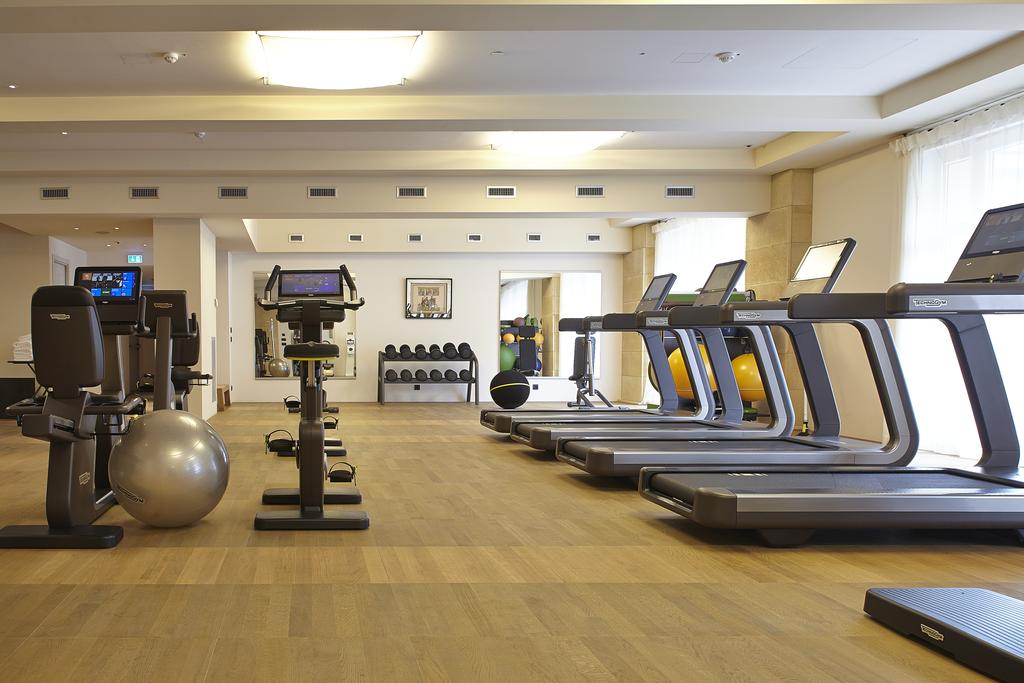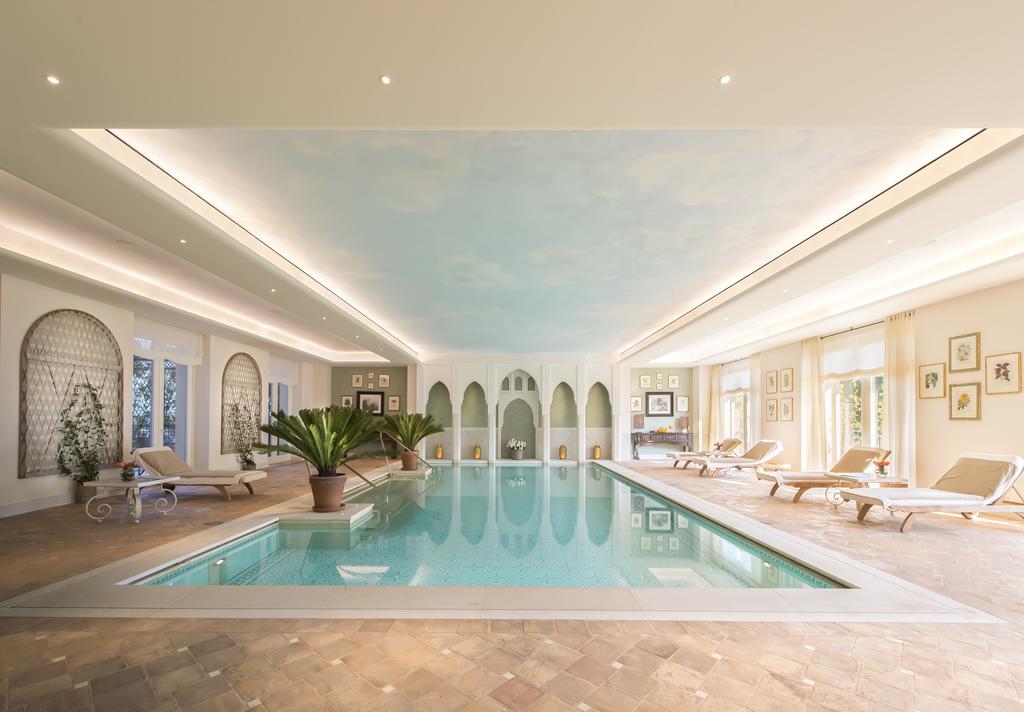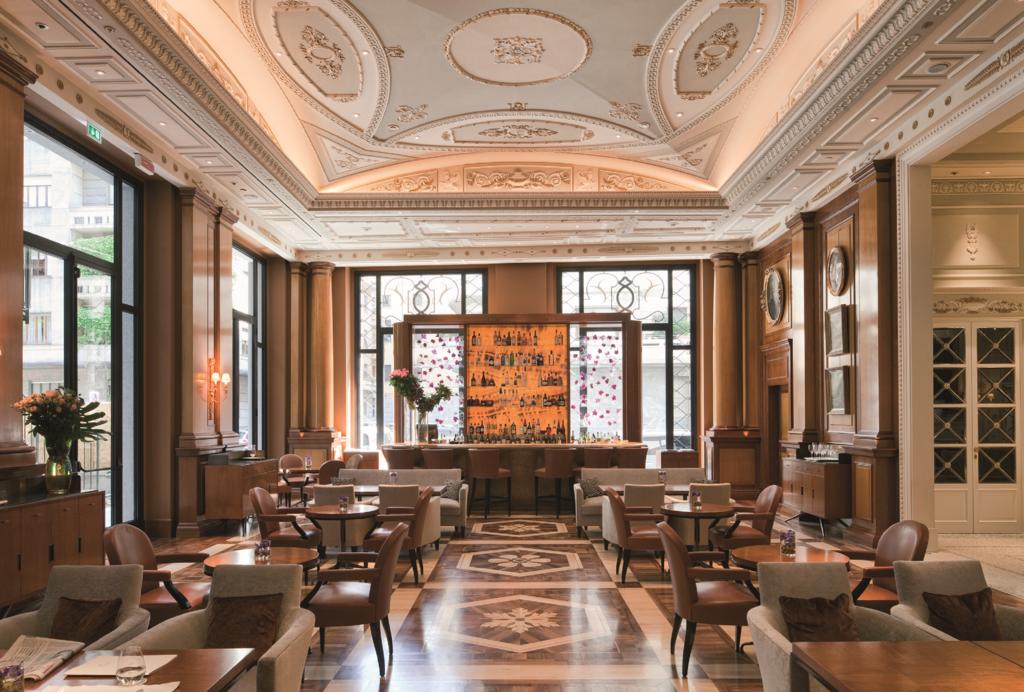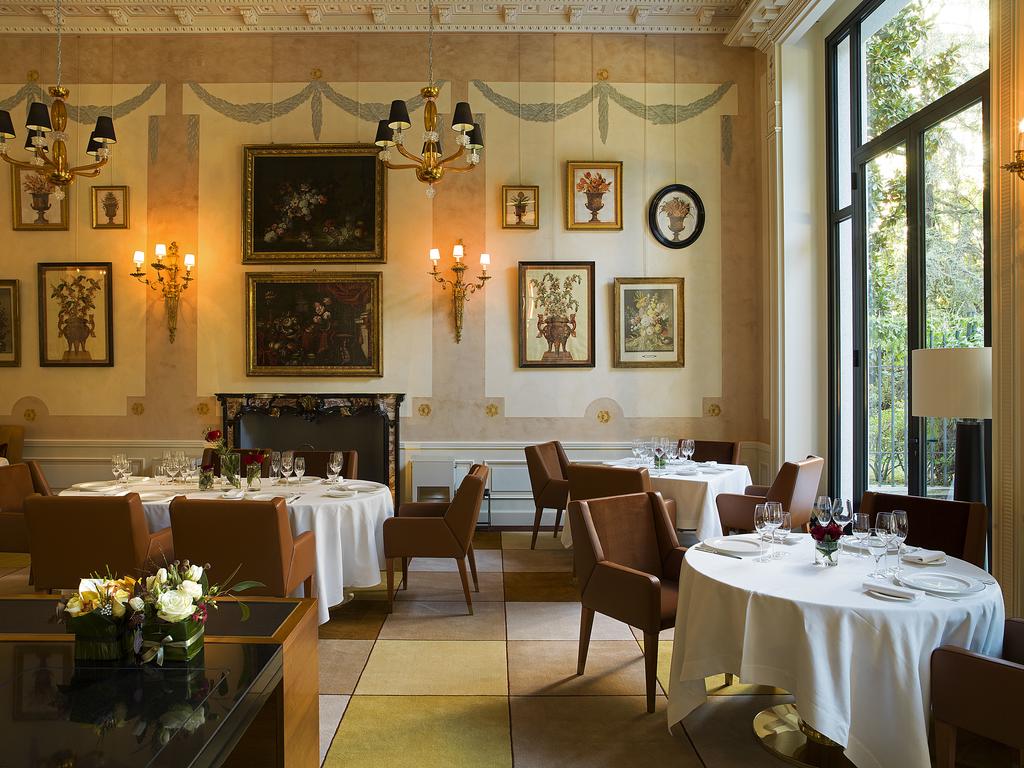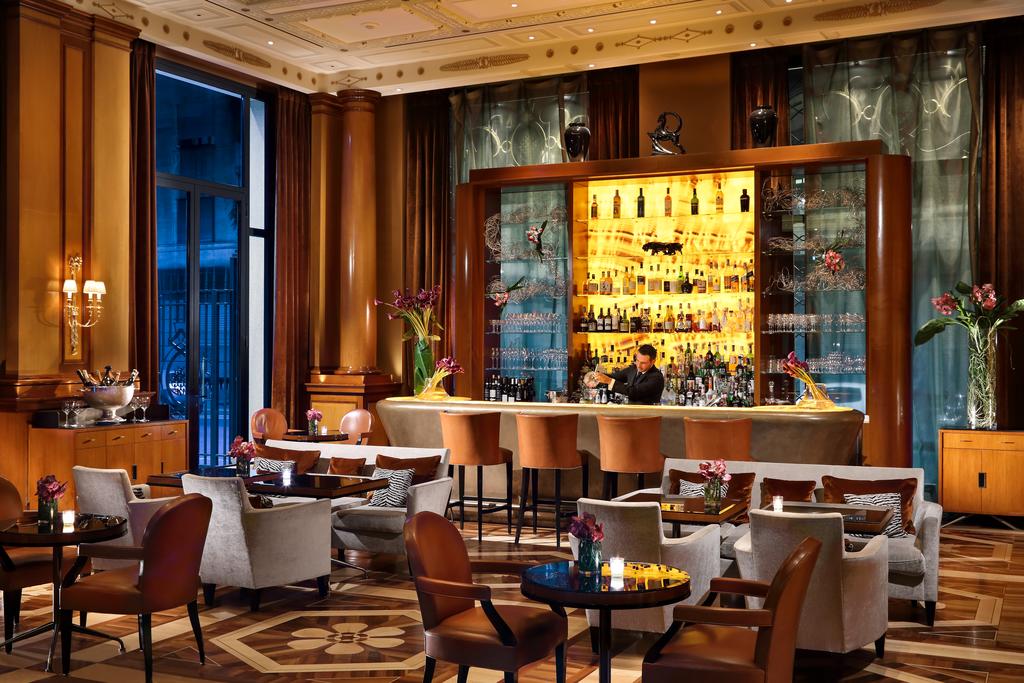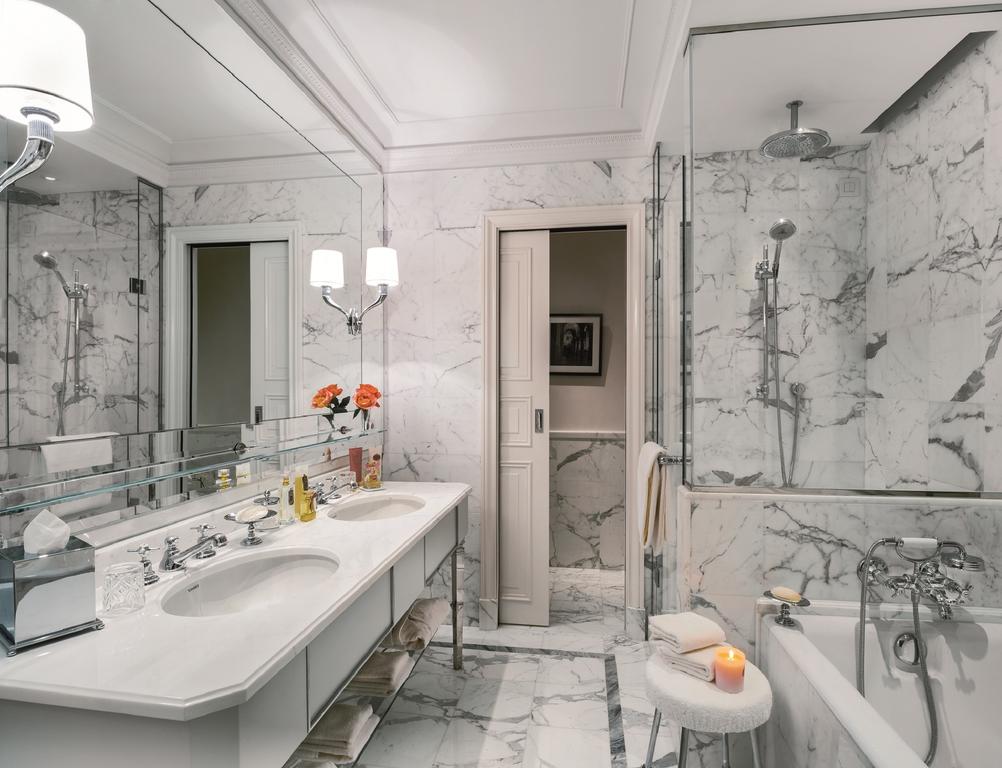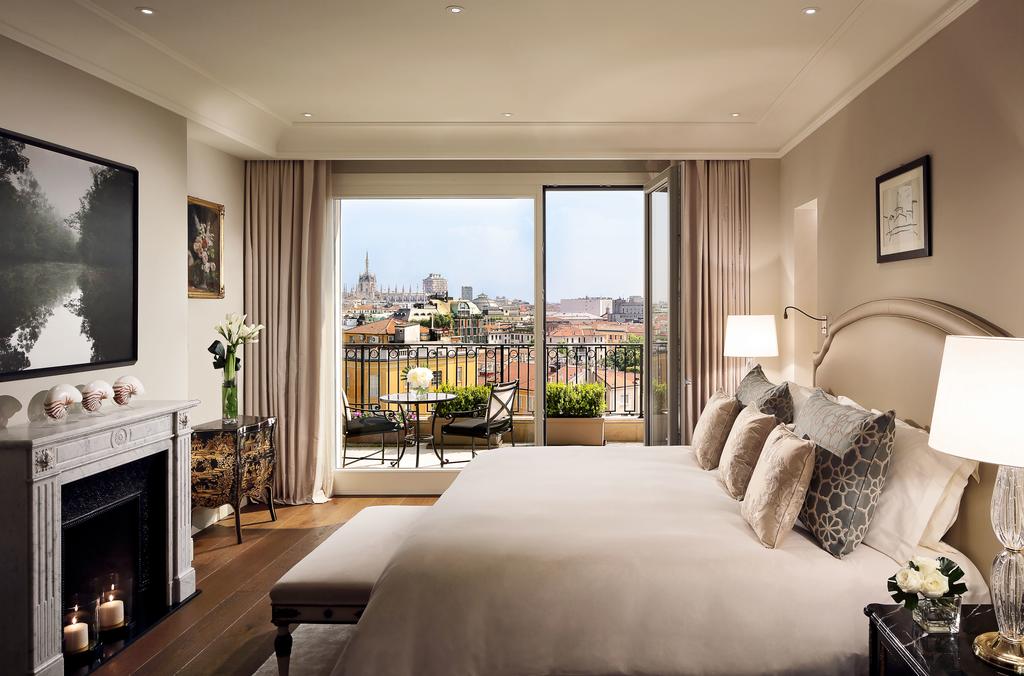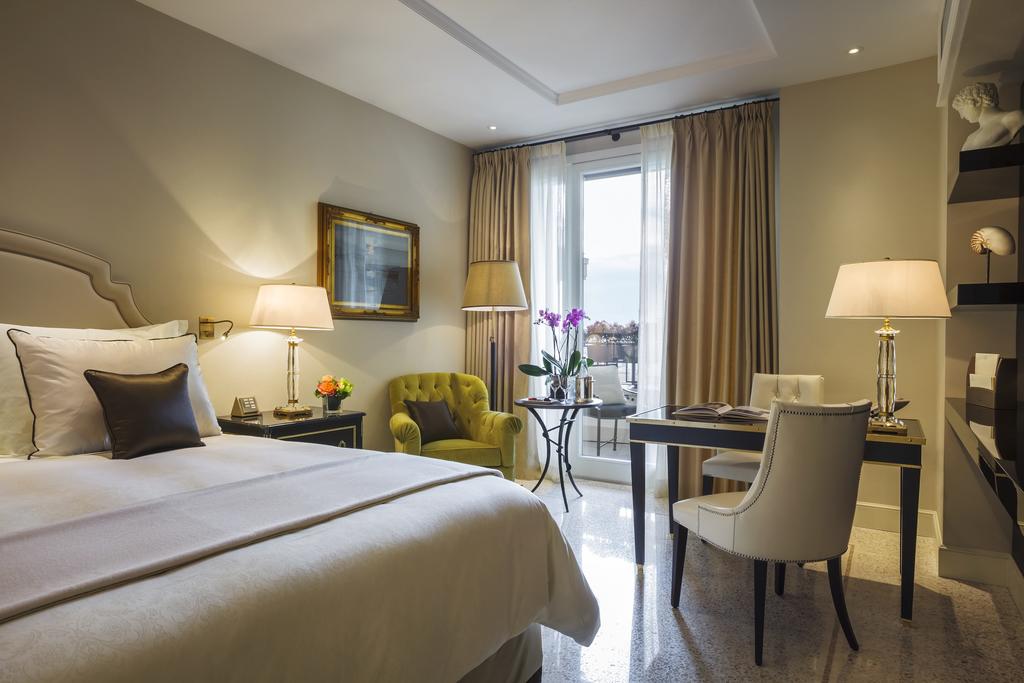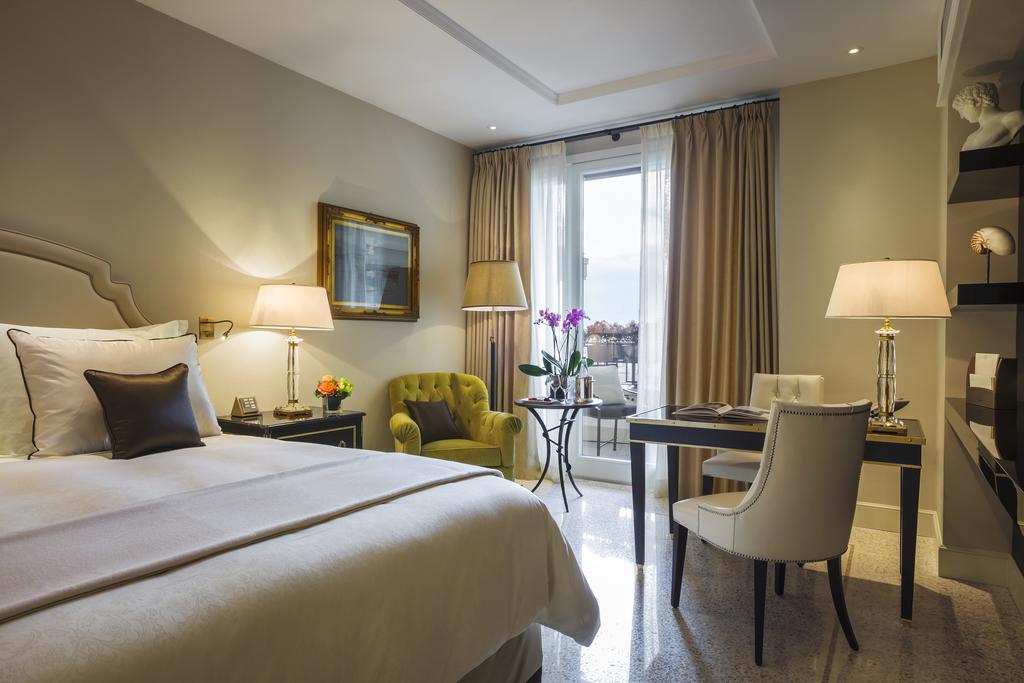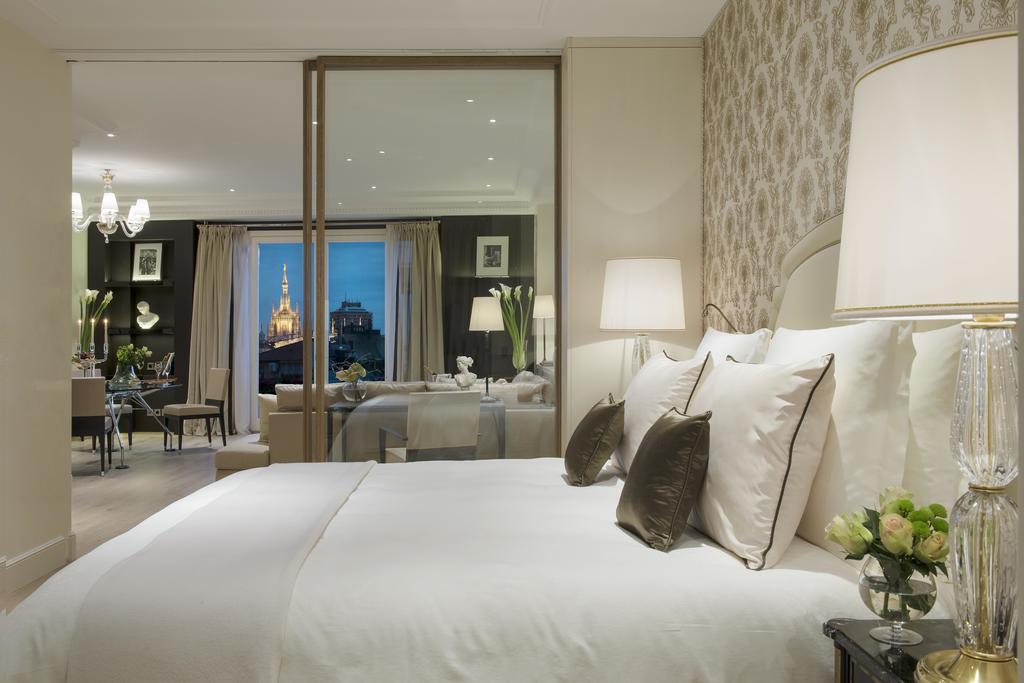 米兰帕拉佐帕里吉酒店总统套房
Presidential Suite of Palazzo Parigi, Milan
美色自在怀
250平米的优雅空间,360度露台,环伺的城市丽景欲诉芳情。遥遥的,米兰大教堂凝住一脸肃穆。套房四周曲径迂回,信步其间,远望米兰不乏味的绵长天际线:大教堂及金色圣母雕像高耸入云,维多利亚二世大教堂斯福尔扎城堡圣马可教堂炫着穹顶,波尔塔诺法四边大厦林立,阿尔卑斯山蜿蜒至北方,巍峨剪影烙进每一场余晖。
客厅及卧室中,切尔诺贝利精心挑选巨大玻璃窗,阳光进来,风进来,整个米兰市仿佛也登门做客,日夜不离。每一处细节,每一笔建筑特色,舒适自不必说,更透着精工巧作,传递着客来是主的信号。例如,床及浴缸的摆放位置都颇有讲头,勿论卧榻或沐浴,都可将窗外金色圣母像一睹入眸。
宽敞客厅体量大且舒适,布设两张沙发复古地毯古式写字桌书架75英寸电视及Bang&Olufsen环绕音响播放系统。与造访者小聚,携家眷共此时光,或独享曼妙点滴,唯你所愿。
浴室的私享土耳其浴以大理石马赛克做装饰。事实上,套房家俬一律定制设计,设计师不惮使用最为优质且独特的材料筑造惊人之作:客厅地板由5米长栎木铺设,大厅及所有浴室均少不了鱼肚白大理石的身影。
厨房设备齐全,还有大厨随时恭候,只要你开口,便不迭施展拳脚奉上饕餮美餐。彼此相连的两间房,无疑适合举家居住。或根据私人所求,改造成私人健身房会议室或步入式衣柜。若你在米兰市逍遥购物一整日,余兴未消,大包小兜,岂非正好放入步入式衣柜?如移动城堡般的套房,着实由人随心所欲。
Prevailing Beauty
The 250 sq. m. elegant space of with a surrounding panoramic terrace overlooks the city and the Duomo of Milan. Its circular path going all around the suite allows guests to enjoy Milan' s extensive skyline from the iconic Duomo and the magnificent Madonnina statue posed at its top, to the dome of the Galleria Vittorio Emmanuelle, the Sforzesco Castle, the Church of San Marco, the skyscrapers over Porta Nuova, and the majestic silhouette of the Alps towering to the north.
To let the city in, Giambelli chose vast, sunlit glass windows throughout the living room and bedroom, allowing guests to enjoy the views of Milan throughout the day and night. Each detail and architectural feature has been carefully looked after to offer a unique level of service and comfort. As an example, the positions of the bed and bathtub were strategically chosen so guests can enjoy the magical view on the Madonnina from their bedroom or while relaxing in a hot bath.
The spacious living room offers guests a large and comfortable setting for entertaining visitors, spending time with family, or enjoying some leisure time in a quiet haven and is equipped with two sofas, antique rugs, an antique writing table, a bookcase, a 75" television and Bang &Olufsen AirPlay surround sound system.
The bathroom features a private Turkish hamam bath decorated in marble mosaics. All the furnishings in the Suite have been custom designed with the most lavish and exceptional materials: the floor of the living room consists of 5meter boards of distressed oak, and the foyer and all the bathrooms are clad in Calacatta marble.
A fully equipped kitchen is at disposal with a Chef made available for every type of event. Two adjoining rooms offer the perfect accommodation for families or can also be custom furnished upon request to create a private gym, an office for meetings, or a walkin closet – perfect after a day of shopping in Milan.