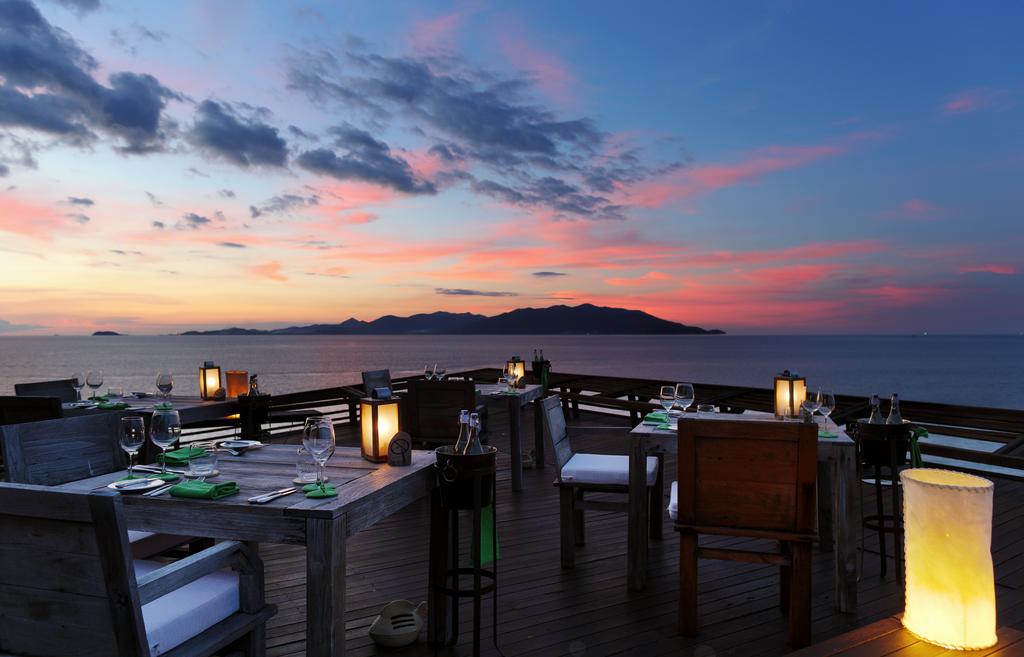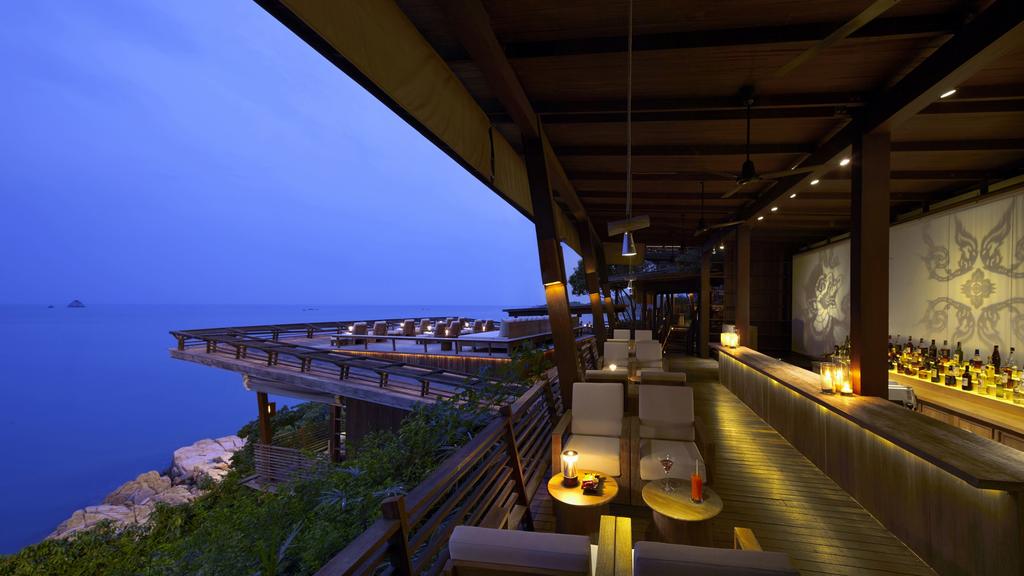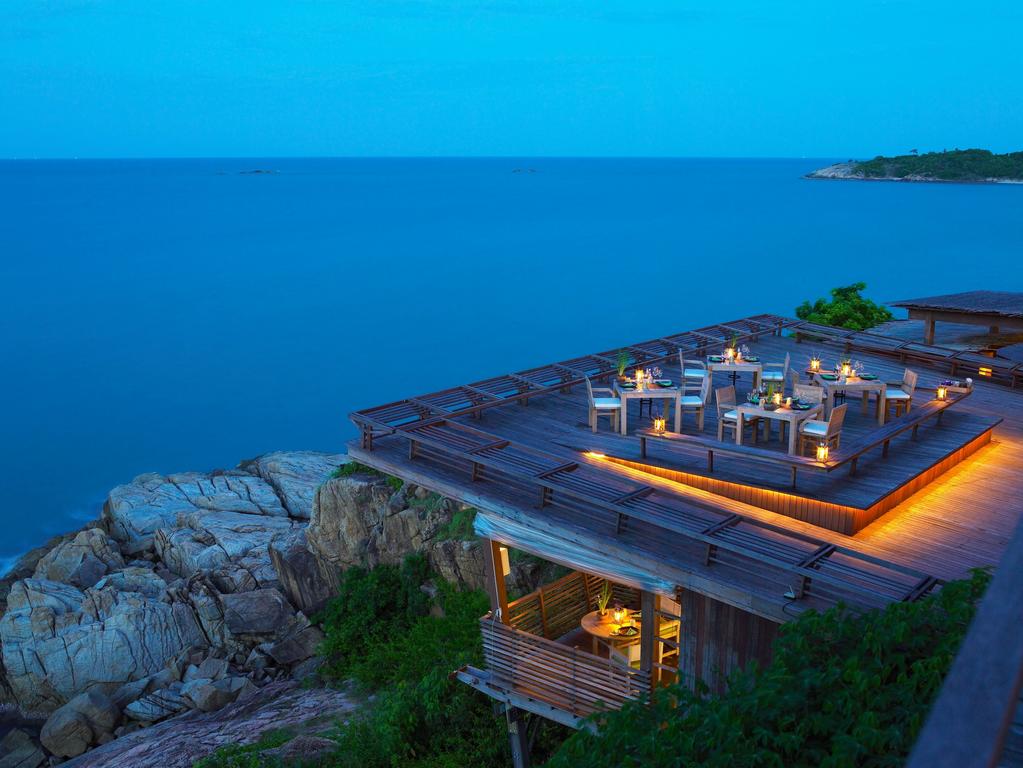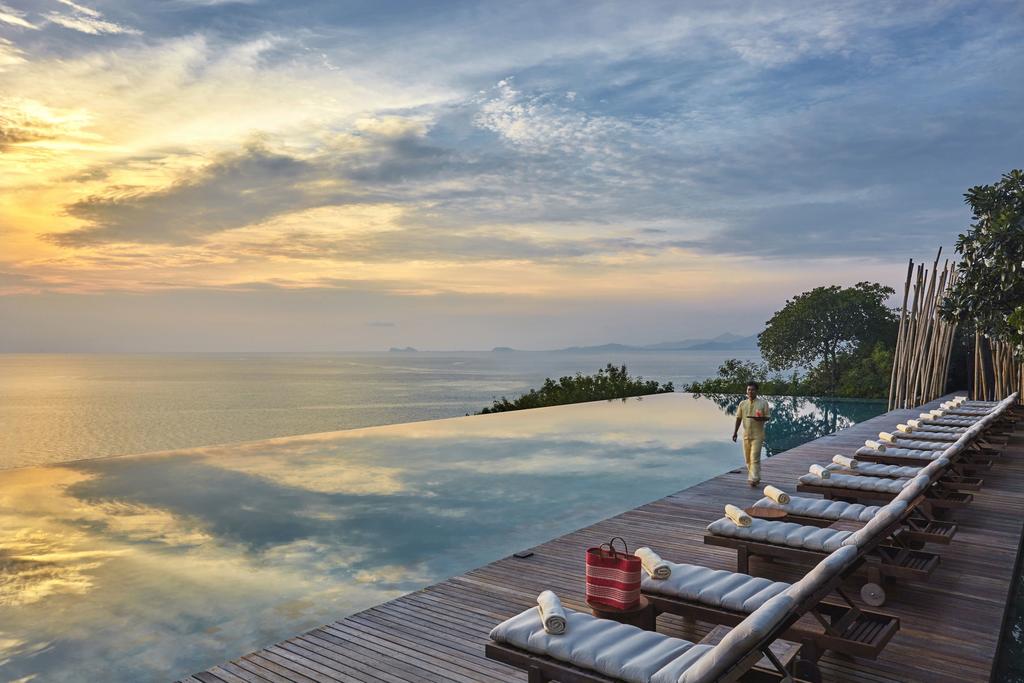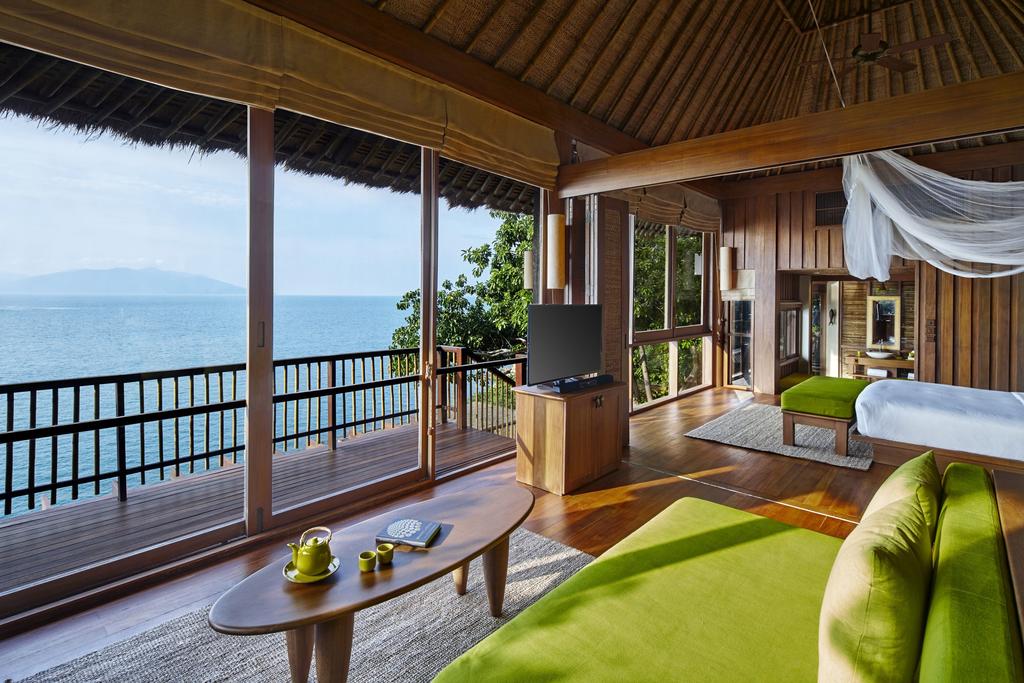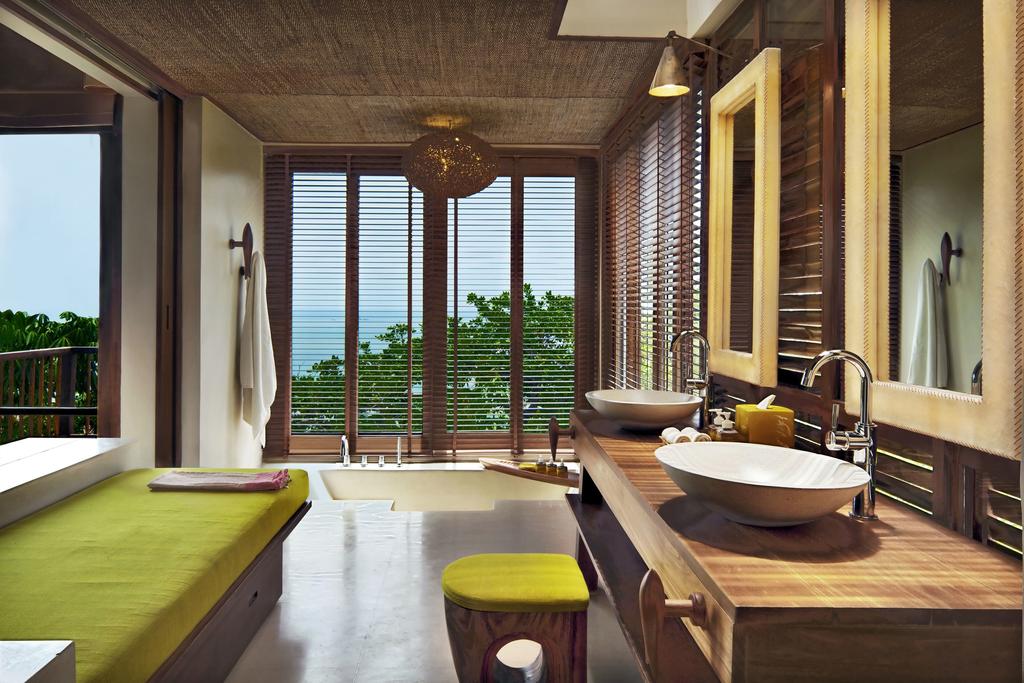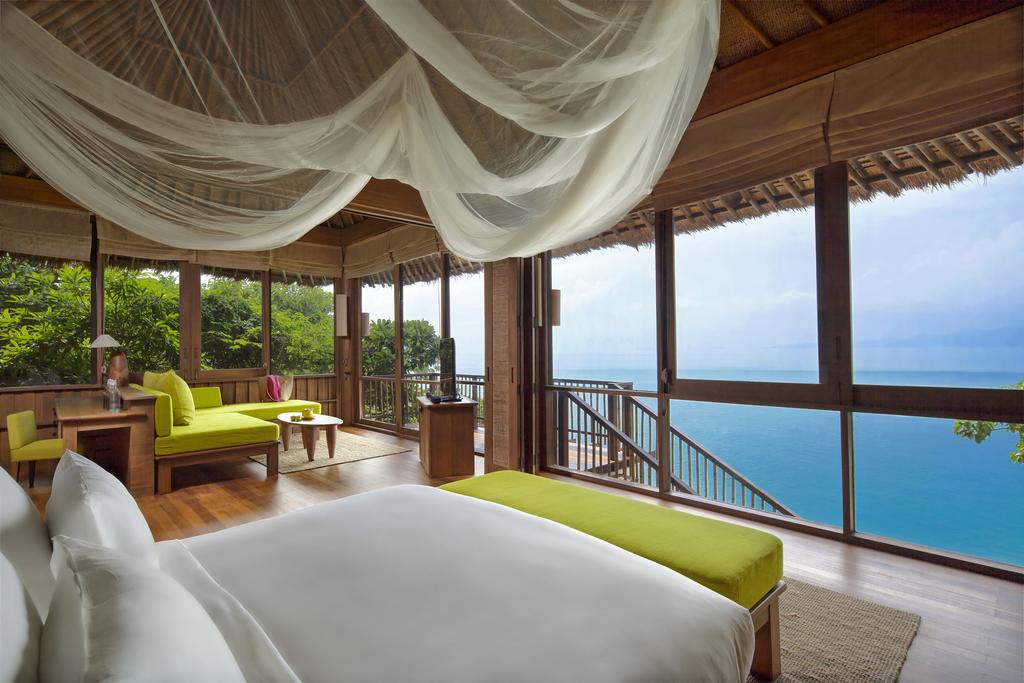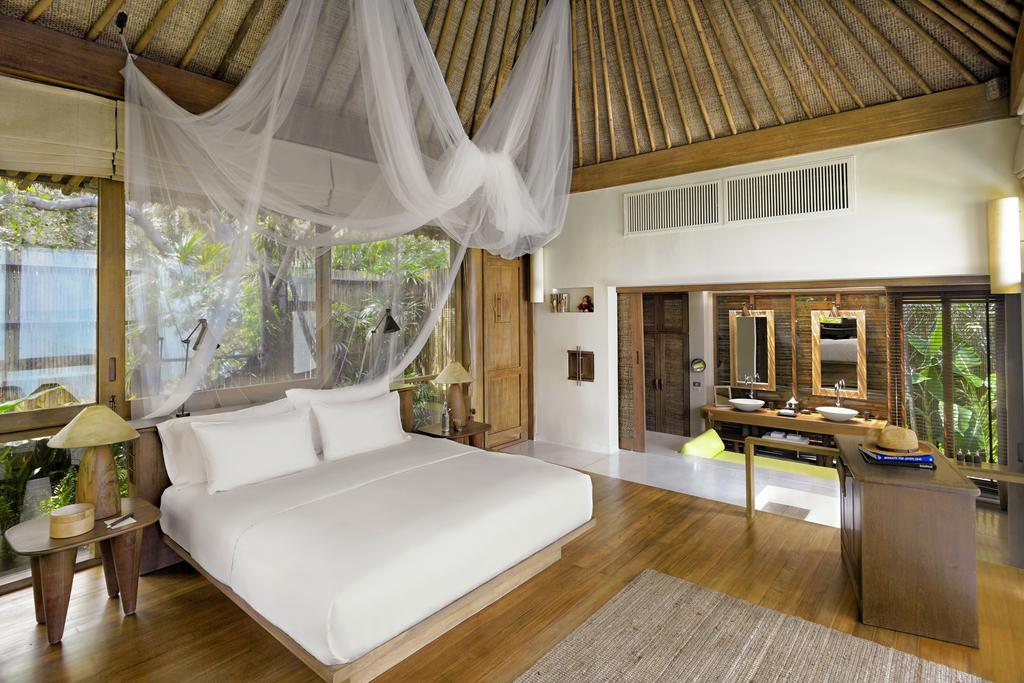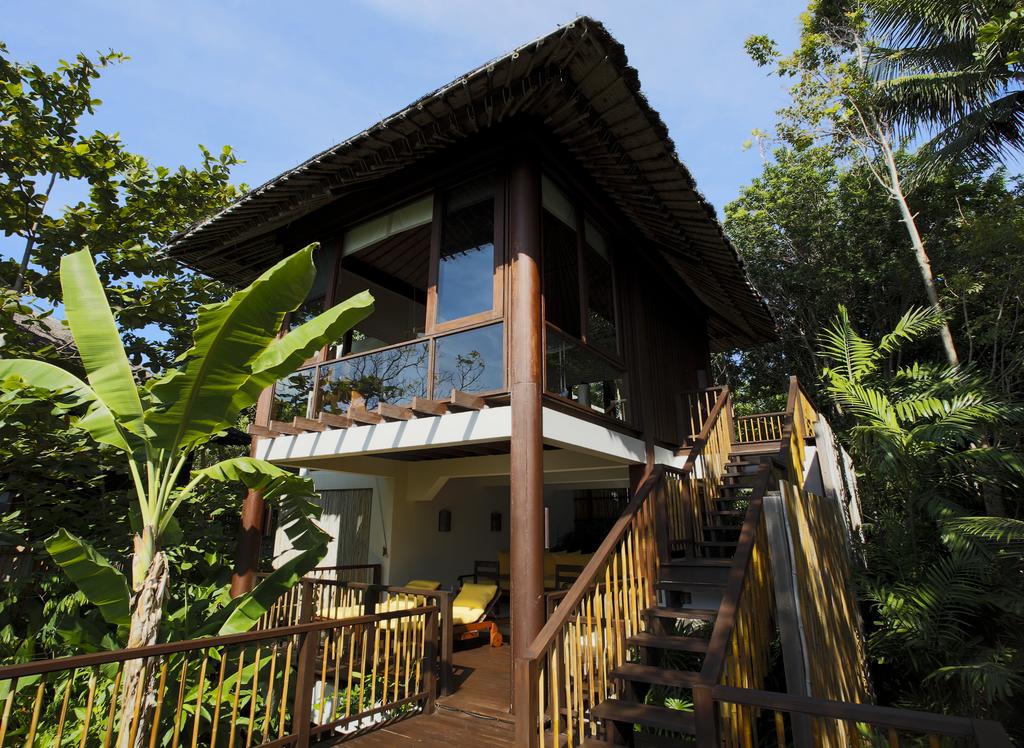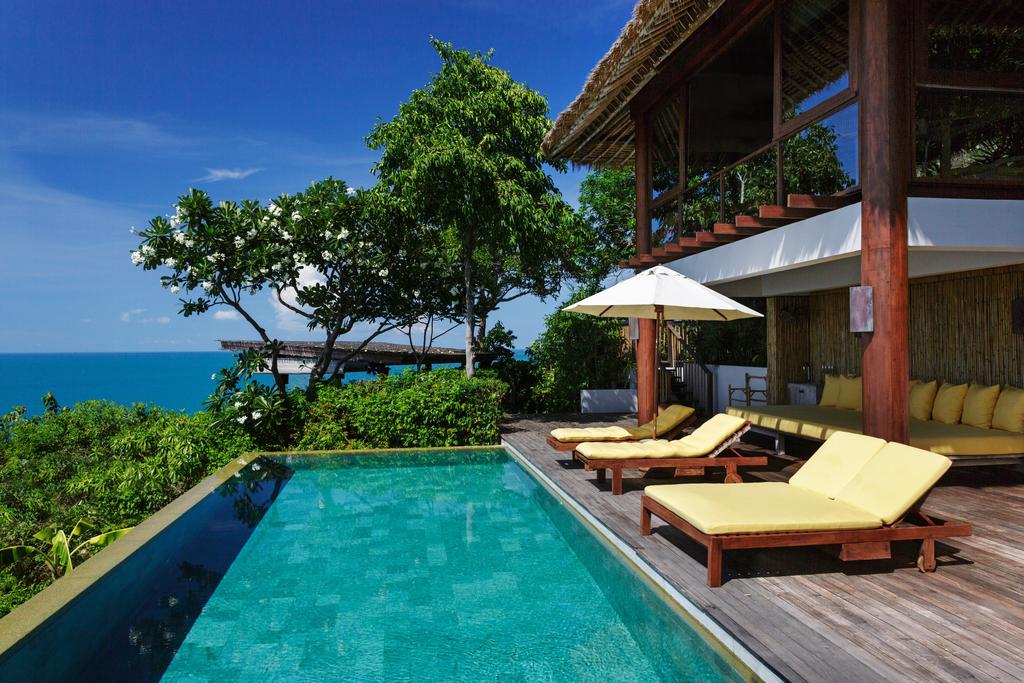 苏梅六善酒店
Six Senses Samui
依势而建的绝世隐居
苏梅六善酒店坐落于崖壁之上,依山傍坡,坐拥泰国湾壮阔美景。岛屿周边森林郁郁葱葱,原始风情浓厚,爱好探险的宾客可在酒店的安排下深入领略此处的大自然之美,成为《鲁宾逊漂流记》中的主人公,置身全然原始的僻静放逐之境。海水碧波荡漾,拍打在洁白如雪的沙滩上,周边的无人小岩洞时刻吸引着探险爱好者们造访,茂密蓊郁的椰树林随处可见,椰香随着微风轻拂而过,瞬时让宾客抛却世事尘扰,逃离繁华喧嚣。
苏梅六善酒店的66栋双层别墅簇拥在葱郁繁茂的丛林中,周围绿景形成天然屏障,开放式浴室使宾客回归大自然的怀抱,也使房间更具显大度空间和明亮光线。当然,其中59间设有私人无边际游泳池的别墅更成为宾客关注的焦点。刚刚更换了绿松石瓷砖的泳池设计巧妙,池边与海水相融毫无界线,进入泳池,仿佛置身于广阔无边的大海,化身自在的鱼儿畅游其中,韵味无穷。
酒店地势居高临下,每间别墅都能全方位眺望观赏绝美海景,日出之时,体会万物共同苏醒的灵性;日落之后,观赏大屏幕夜间经典电影。凭海听风之时,对饮小酌几杯,看着缓缓谢幕的夕阳和逐渐变为深蓝的星空,度假远行的目的不过如此
Sanctuary on a Dramatic Site
Six Senses Samui is built near the mountain slope, stylish but yet discreet, perfectly blending in with the original style of the island. All buildings and villas are connected by ladders and forest trails, you can see a variety of stunning views in all angles. Here, you feel like you are "Robinson Crusoe" on a completely secluded exile land. Rippling seawater tapping on the beach as white as snow, small caves attracting adventure lovers, dense lush coconut grove everywhere, coconut smell flew like a breeze. Instantaneously, the travellers can escape the hustle and bustle.
The hotel's 66 doublestorey villas are all surrounded by the lush green jungle, forming a natural barrier around the Greenview. The villa's open bathroom makes the room spacious, lush with bright light, while the addition of a fully enclosed bathroom air conditioning system makes bathing more comfortable. Of course, 59 villas with a private infinity pool are the centre of attention. The pool has just replaced turquoise tiles, blending with the ocean without boundaries. Being in the pool is like fish swimming in the vastness of the sea.
Standing tall, each hotel villa enjoys the stunning allround seaview. At sunrise, one experiences spiritual awakening of all things. And after sunset, the hotel puts up a large screen for customers, playing classic movies at night. By the sea breeze, drinking a few glasses, watching the sunset, this is but the purpose of vacation.