Notice
: Use of undefined constant z_img_title - assumed 'z_img_title' in
E:\PHPWAMP_IN3\wwwroot\hotelnewjp\zhuzhu\zhuzhu_more.php
on line
66
Notice
: Use of undefined constant z_img - assumed 'z_img' in
E:\PHPWAMP_IN3\wwwroot\hotelnewjp\zhuzhu\zhuzhu_more.php
on line
67
Notice
: Use of undefined constant z_img_title - assumed 'z_img_title' in
E:\PHPWAMP_IN3\wwwroot\hotelnewjp\zhuzhu\zhuzhu_more.php
on line
66
Notice
: Use of undefined constant z_img - assumed 'z_img' in
E:\PHPWAMP_IN3\wwwroot\hotelnewjp\zhuzhu\zhuzhu_more.php
on line
67
Notice
: Use of undefined constant z_img_title - assumed 'z_img_title' in
E:\PHPWAMP_IN3\wwwroot\hotelnewjp\zhuzhu\zhuzhu_more.php
on line
66
Notice
: Use of undefined constant z_img - assumed 'z_img' in
E:\PHPWAMP_IN3\wwwroot\hotelnewjp\zhuzhu\zhuzhu_more.php
on line
67
Notice
: Use of undefined constant z_img_title - assumed 'z_img_title' in
E:\PHPWAMP_IN3\wwwroot\hotelnewjp\zhuzhu\zhuzhu_more.php
on line
66
Notice
: Use of undefined constant z_img - assumed 'z_img' in
E:\PHPWAMP_IN3\wwwroot\hotelnewjp\zhuzhu\zhuzhu_more.php
on line
67
Notice
: Use of undefined constant z_img_title - assumed 'z_img_title' in
E:\PHPWAMP_IN3\wwwroot\hotelnewjp\zhuzhu\zhuzhu_more.php
on line
66
Notice
: Use of undefined constant z_img - assumed 'z_img' in
E:\PHPWAMP_IN3\wwwroot\hotelnewjp\zhuzhu\zhuzhu_more.php
on line
67
Notice
: Use of undefined constant z_img_title - assumed 'z_img_title' in
E:\PHPWAMP_IN3\wwwroot\hotelnewjp\zhuzhu\zhuzhu_more.php
on line
66
Notice
: Use of undefined constant z_img - assumed 'z_img' in
E:\PHPWAMP_IN3\wwwroot\hotelnewjp\zhuzhu\zhuzhu_more.php
on line
67
Notice
: Use of undefined constant z_img_title - assumed 'z_img_title' in
E:\PHPWAMP_IN3\wwwroot\hotelnewjp\zhuzhu\zhuzhu_more.php
on line
66
Notice
: Use of undefined constant z_img - assumed 'z_img' in
E:\PHPWAMP_IN3\wwwroot\hotelnewjp\zhuzhu\zhuzhu_more.php
on line
67
Notice
: Use of undefined constant z_img_title - assumed 'z_img_title' in
E:\PHPWAMP_IN3\wwwroot\hotelnewjp\zhuzhu\zhuzhu_more.php
on line
66
Notice
: Use of undefined constant z_img - assumed 'z_img' in
E:\PHPWAMP_IN3\wwwroot\hotelnewjp\zhuzhu\zhuzhu_more.php
on line
67
Notice
: Use of undefined constant z_img_title - assumed 'z_img_title' in
E:\PHPWAMP_IN3\wwwroot\hotelnewjp\zhuzhu\zhuzhu_more.php
on line
66
Notice
: Use of undefined constant z_img - assumed 'z_img' in
E:\PHPWAMP_IN3\wwwroot\hotelnewjp\zhuzhu\zhuzhu_more.php
on line
67
Notice
: Use of undefined constant z_img_title - assumed 'z_img_title' in
E:\PHPWAMP_IN3\wwwroot\hotelnewjp\zhuzhu\zhuzhu_more.php
on line
66
Notice
: Use of undefined constant z_img - assumed 'z_img' in
E:\PHPWAMP_IN3\wwwroot\hotelnewjp\zhuzhu\zhuzhu_more.php
on line
67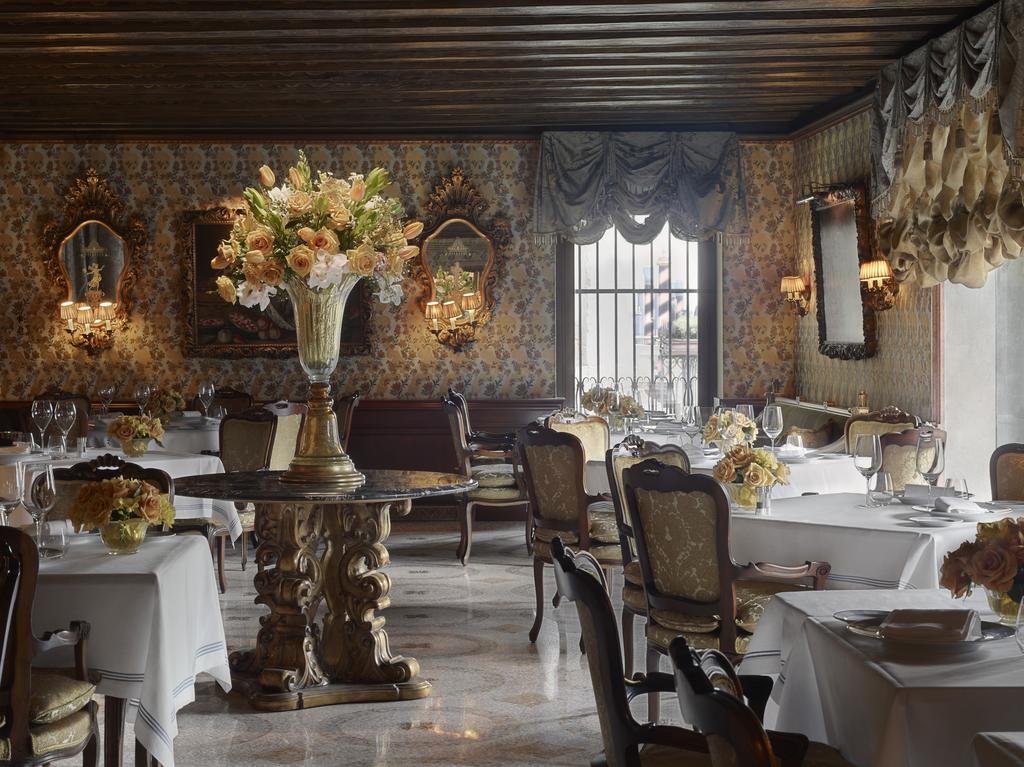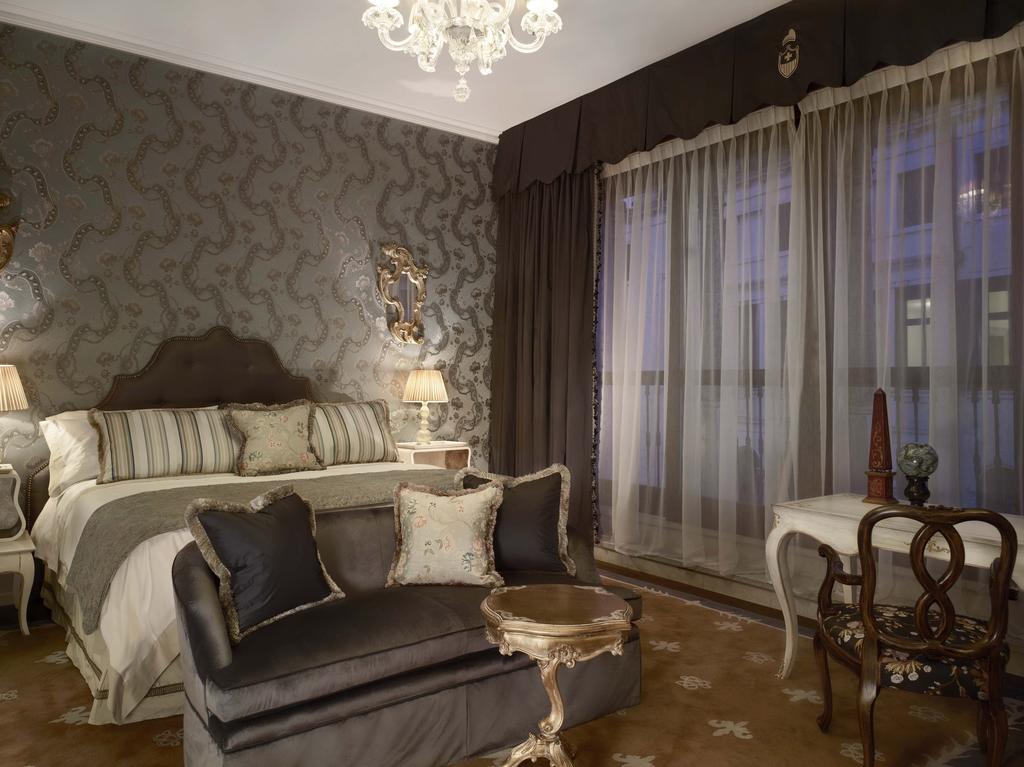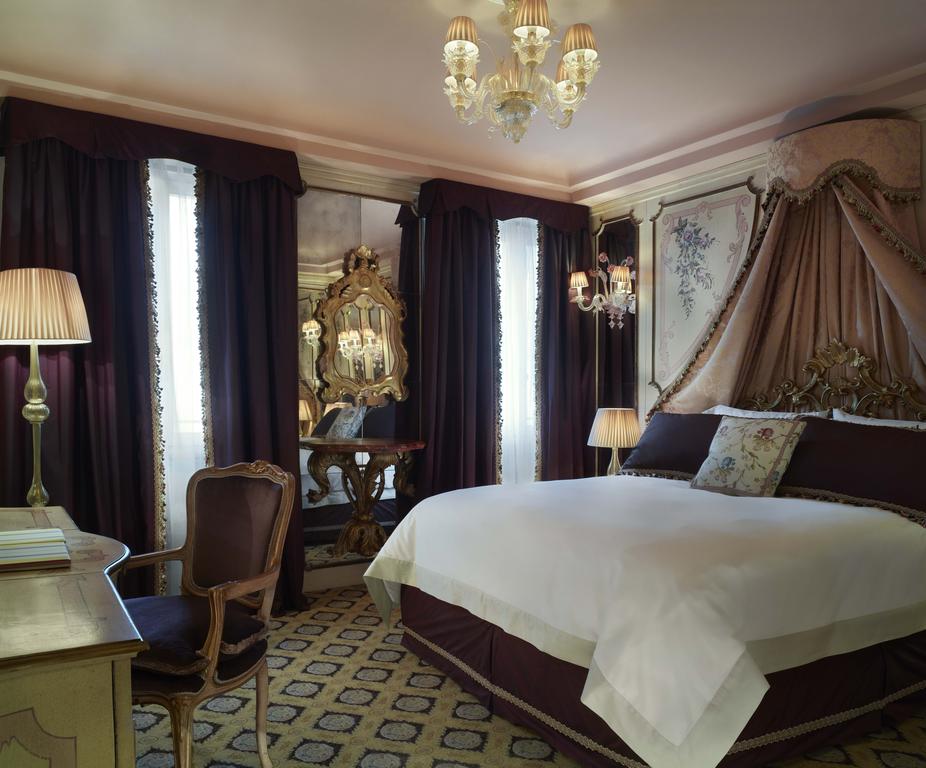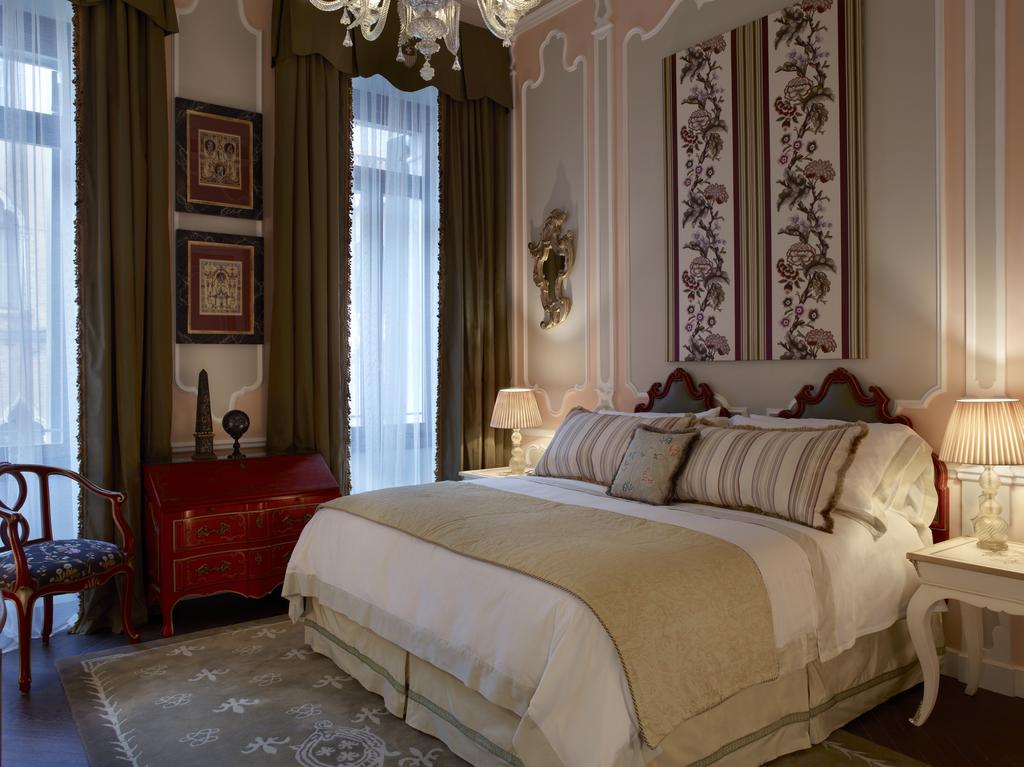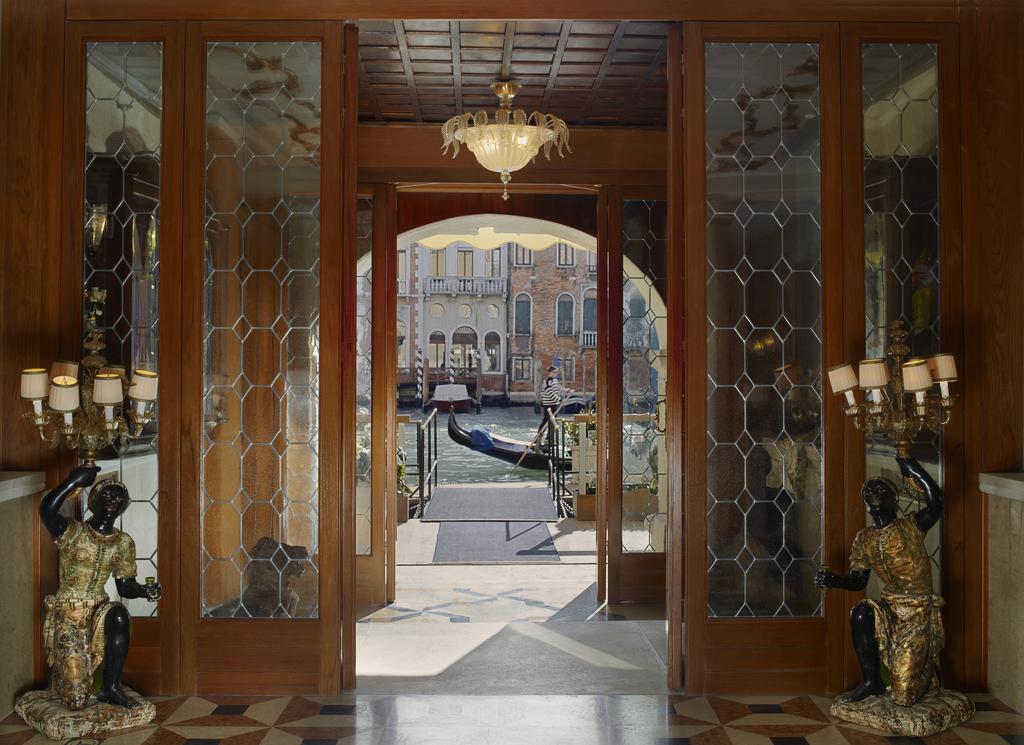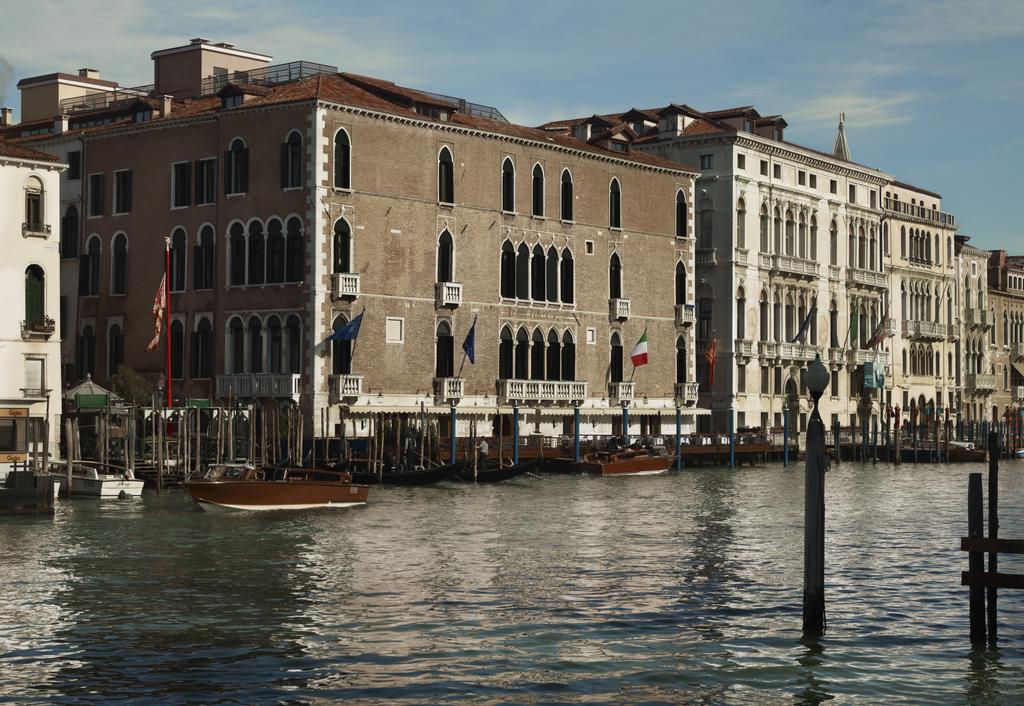 威尼斯格瑞提皇宫豪华精选酒店
The Gritti Palace, A Luxury Collection Hotel, Venice
大运河上的精美奇迹
运河风云的世纪守望者酒店伫立于大运河畔,正对着气势恢宏的安康圣母圣殿,距圣马可广场与凤凰剧院也仅数步之遥。站在贵宾运河套房的转角阳台,足不出户却已经走进如画风景。运河上船只繁忙,穿梭于眼前美得摄人心魄的水色天光。
水声人语,海鸥翱翔,都渐渐融入两岸中世纪的建筑群里。千百年来,酒店见证运河历史,贵宾们在这里欣赏各自彼时的风景,感慨时光的印记。
早在1475年,酒店首位持有者威尼斯名门皮萨尼家族将其改变为现今的哥特式建筑;1525年,酒店成为威尼斯总督格瑞提爵士的私人府邸;在随后几个世纪中,它陆续被贵族家庭与高端游客用作住宅寓所,直至 1895 年才变身为豪华酒店。1947年,格瑞提皇宫豪华精选酒店被 CIGA(Compagnia ItalianaGrandi Alberghi)收购,正式归入豪华精选酒店品牌麾下。
光耀夺目的历史过往赋予其尊贵血统,而无数名人宾客留下的印记和故事更让其与光影同生。欧内斯特海明威将这里当成他在威尼斯的家;著名收藏家佩吉古根海姆曾经居住在迎狮宫,并常常入住酒店;著名的剧作家和小说家萨默塞特毛姆艺术历史家与评判家约翰拉斯金都是酒店常客,他们的著作和画作也被保留在此;多年来下榻过的贵宾们为酒店留下大量珍贵艺术品与古董,如今都被陈列在以贵宾名字命名的套房内或酒店公共空间里。此外,酒店一层从大堂通往水疗中心的走廊两侧墙面,饰有包括伊丽莎白泰勒,迈克尔杰克逊,安吉丽娜朱莉等在内的名流下榻期间留下的亲笔签名照片。
The Miracle On The Grand Canal
Standing by the Grand Canal, The hotel is located opposite the magnicent Basilica di Santa Maria della Salute and is close to e Piazza of S.Mark and Phoenix Theatre. Standing by the corner balcony, the guest is embraced by the breathtaking landscape composed of the canal and the surrounding buildings. For thousands of years, the hotel is the witness of the canal's rich history.
Back in1475, the first hotel owner, Pisani family, renovated the hotel into a Gothic architecture. In 1525, the hotel became a private mansion of Sir Gritti Doge of Venice; in subsequent centuries, it became residential apartments for the noble families and highend tourists; and by1895, it was transformed to a luxury hotel. In1947, it was acquired by CIGA (Compagnia Italiana Grandi Alberghi) and came under the wings of a Luxury Collection Hotel officially.
When you talk about The Gritti Palace, a Luxury Collection Hotel, Venice, you can't avoid mentioning its glorious historical past and countless celebrity guests. Not only did Ernest Hemingway see it as his home in Venice, even the famous collector Peggy Guggenheim often stayed in The Gritti hotel. The famous playwright and novelist Somerset Maugham, art historian and critic John Russ King were hotel regulars, their writings and paintings have been retained in the hotel suites and public spaces named after the names of the guests, such as Elizabeth Taylor, Michael Jackson, Angelina Jolie and other celebrities.

Notice: Undefined variable: paimai_id in E:\PHPWAMP_IN3\wwwroot\hotelnewjp\zhuzhu\zhuzhu_more.php on line 134

媒体及广告合作:
请注册本站成为会员了解详情:
咨询电话:010-64706107
邮箱:info@hotelelitemag.com
Press & Advertising:
Register for more information:
Tel:010-64706107
Email:info@hotelelitemag.com

Notice: Use of undefined constant v_title - assumed 'v_title' in E:\PHPWAMP_IN3\wwwroot\hotelnewjp\zhuzhu\zhuzhu_more.php on line 156

Notice: Use of undefined constant v_video - assumed 'v_video' in E:\PHPWAMP_IN3\wwwroot\hotelnewjp\zhuzhu\zhuzhu_more.php on line 157