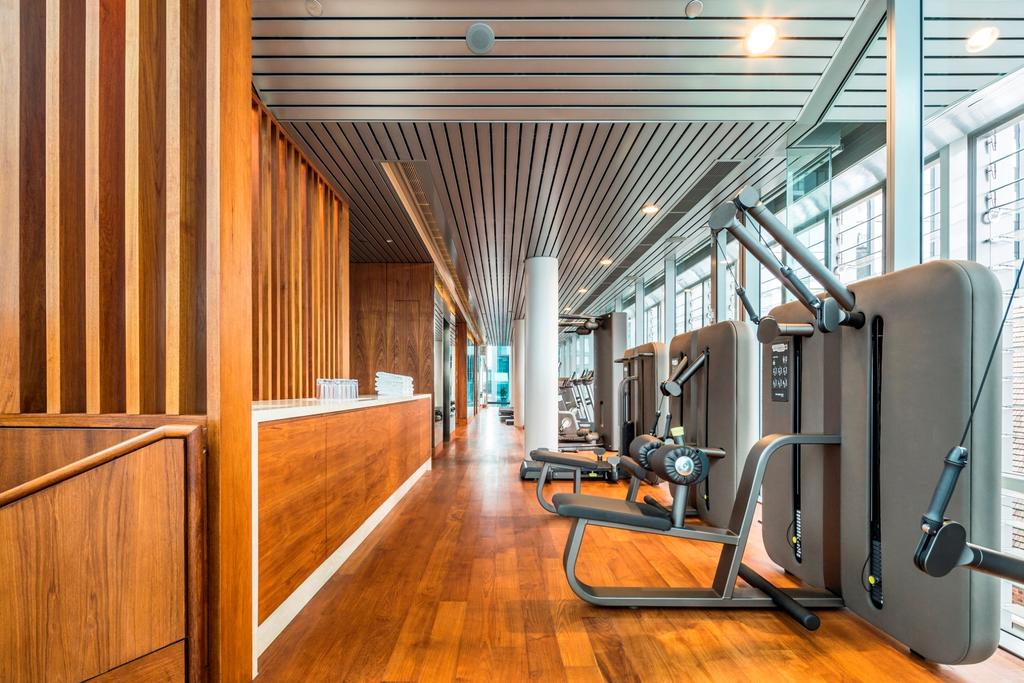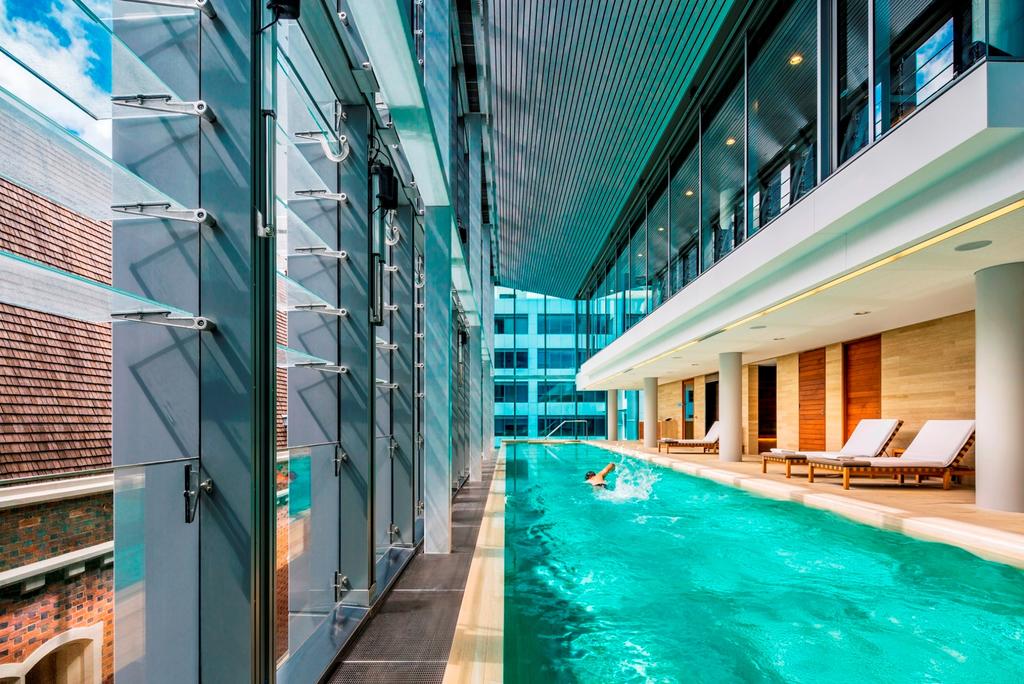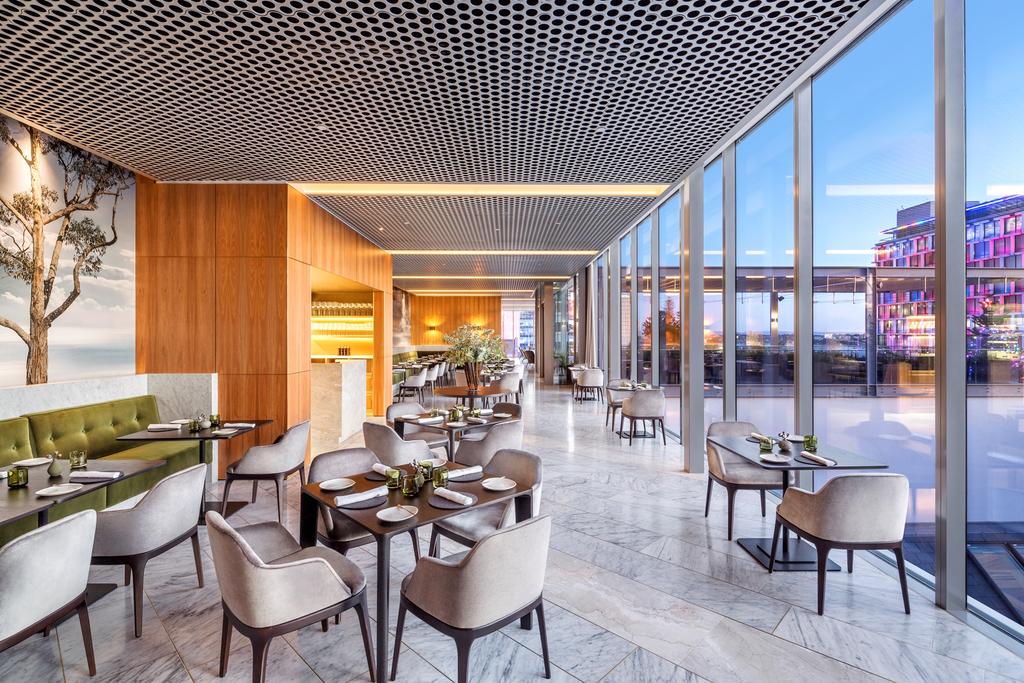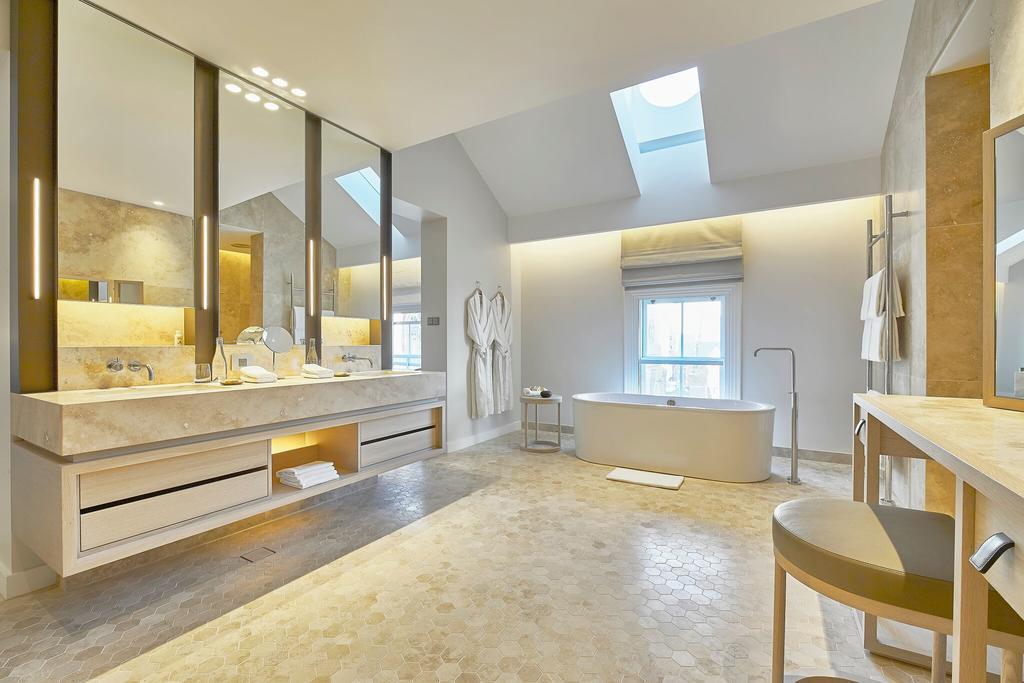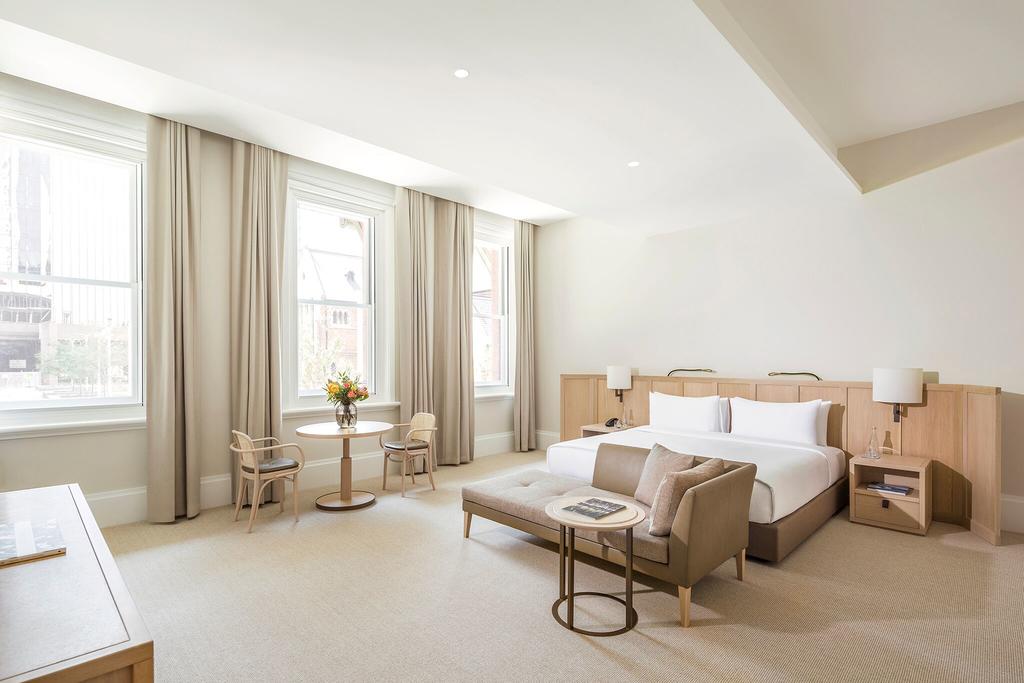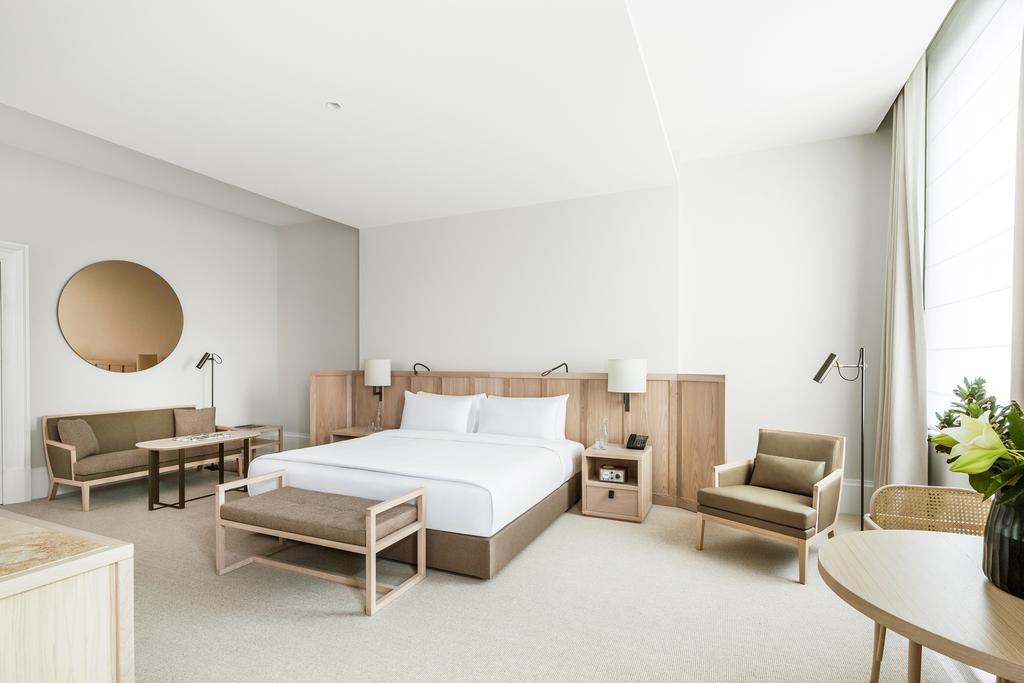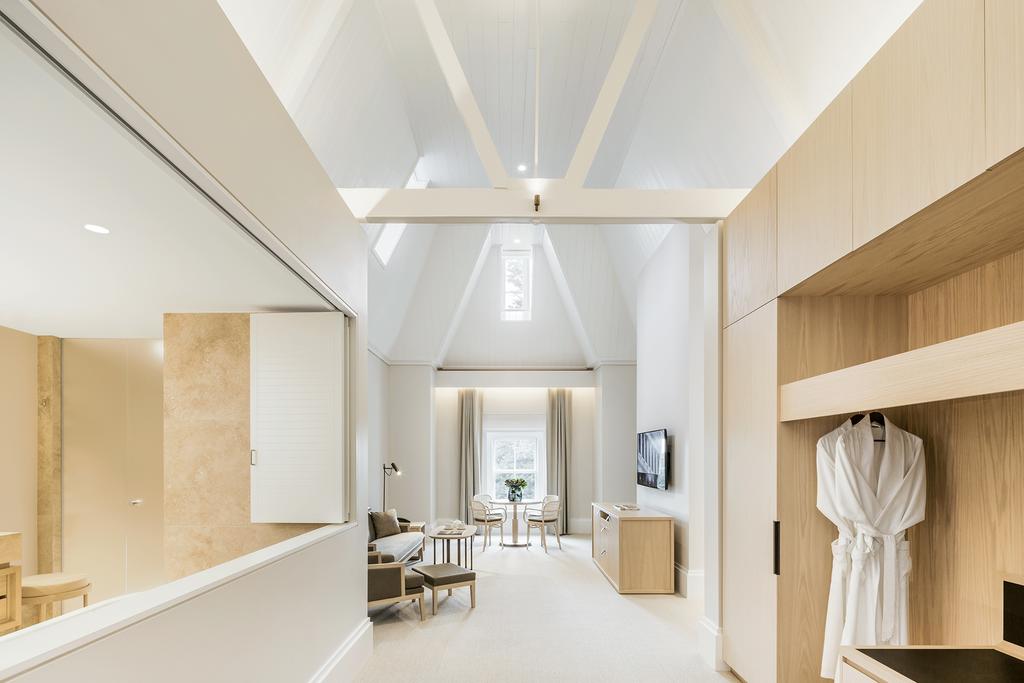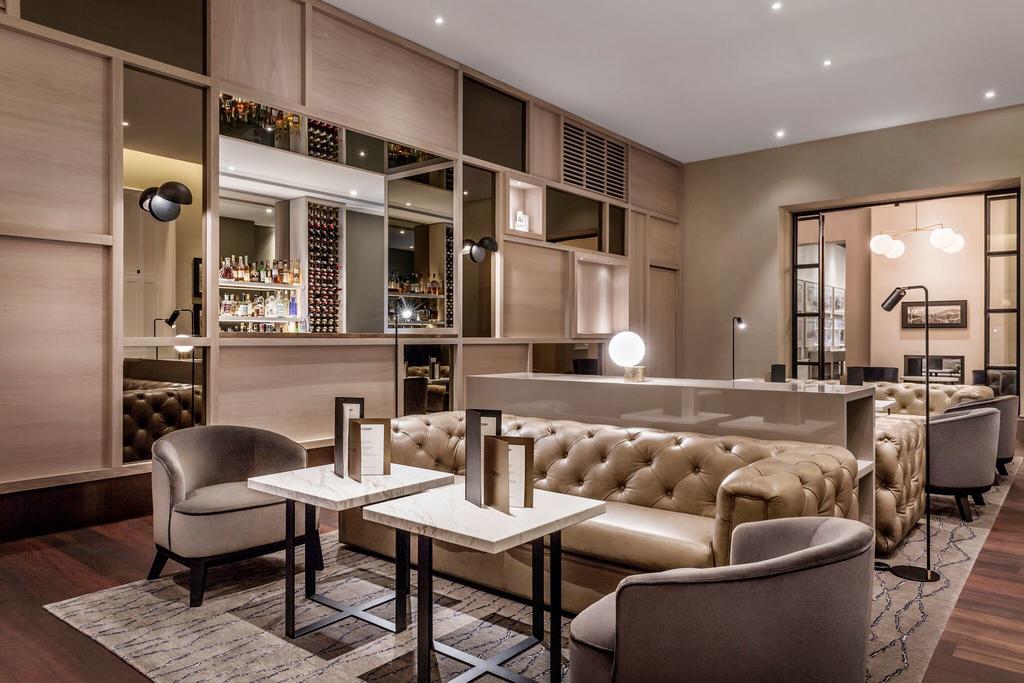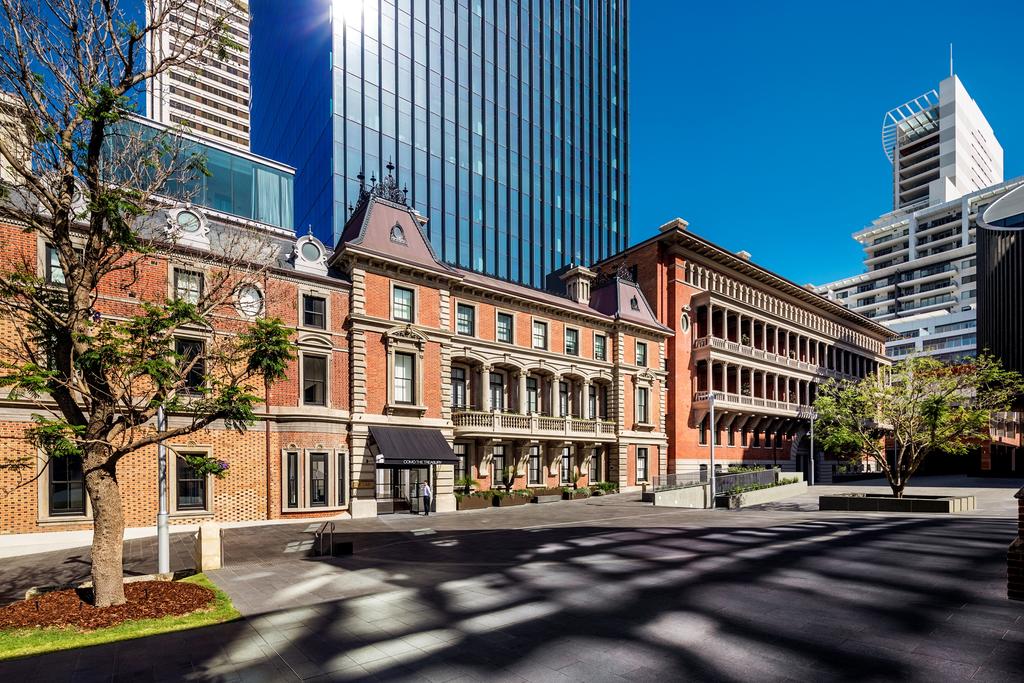 澳大利亚珀斯COMO珍宝酒店
COMO The Treasury.Australia
COMO Te Treasury酒店位于珀斯中央商务区的教堂大道,由数栋维多利亚晚期风格的宏大砖石历史建筑组成。在过去的140多年间,此建筑群一直是当地市政办公的所在地,显赫的政治地位使该建筑群气势恢宏,彰显领袖风范。COMO The Treasury酒店及其周边已经成为珀斯的潮流制高点融文化艺术社区以及风格为一体,为当地的奢华标准科技水平和生活方式皆树立了全新的标杆。
珀斯COMO Te Treasury酒店48间精致简约的客房平均面积达70平方米,占据了4层楼,给客人带来古典与现代融合的非凡审美体验。酒店保留了建筑原有的新文艺复兴风格的悬臂式阳台,这些阳台因高大的石柱而分外艳丽夸张,它们面向教堂广场,客人能够像100年前的人们一样站在阳台上观赏这座城市最令人印象深刻的地标景观。另一方面,大量使用不锈钢和玻璃这样的材质自信地展示现代美。
COMO品牌一贯的低调奢华与现代且自然的设计风格融会贯通,尤其体现在特别订制的Grand Posture大床及手工打造的欧式家俬中。客房以细腻的奶油色和米色为基调,不但增加了房间的视觉高度,而且有效地中和了西澳强烈的自然光线,让客人感觉更加舒适温馨。其中一些房间的浴室比卧室还要宽敞,浴室中,石灰华瓷砖低调典雅,源自德国的Kaldewei Duo椭圆独立浴缸双人洗手盆地暖系统及COMO Shambhala香氛浴室用品等无不诠释着COMO酒店标志性的舒适氛围。
Located on Cathedral Avenue in the central business district of Perth, COMO The Treasury opened in October 2015. Composed of a number of late 18th century buildings, the hotel was part of the development project of Cathedral Square in Perth. In the past over 100 years, the complex of buildings seated the local municipal office. As the witness to the historical changes in the city, the buildings are highly thought of by local people. COMO The Treasury and its new precinct represents the apogee of a trend: a centre for culture, art, community and style, setting a new benchmark for local luxury, technology and philosophy of life.
COMO The Treasury has a total of 48 exquisite standard guest rooms and suites spreading over four floors, with the average room reaching 70 square meters. The architecture includes columns and bold, cantilevered balconies designed in flamboyant neoRenaissance style. Looking over the plaza, guests of the hotel get to use these balconies as they would have been used a century ago, with the city's most impressive landmarks on display. But where there was no heritage to follow, the architects have been confidently modern, with the introduction of materials including steel frames and glass.
The Como brand has always been pursuing understated luxury, which coincides with modern and natural design style, which is especially reflected in the custommade Grand Posture bed and the handmade European style furniture. Rooms are painted with a delicate cream and beige tone, which not only increases visual height, but also effectively neutralizes the strong natural light of West Australia, making the guests feel more warm and comfortable. Te tufa tiles in the bathroom are elegant. Some of the bathrooms are even more spacious than the bedrooms. The independent oval Kaldewei Duo bathtub, double washbasin, floor heating system and Como Shambhala fragrance toiletries are without exception true interpretations of the Como brand and its comfortable atmosphere.