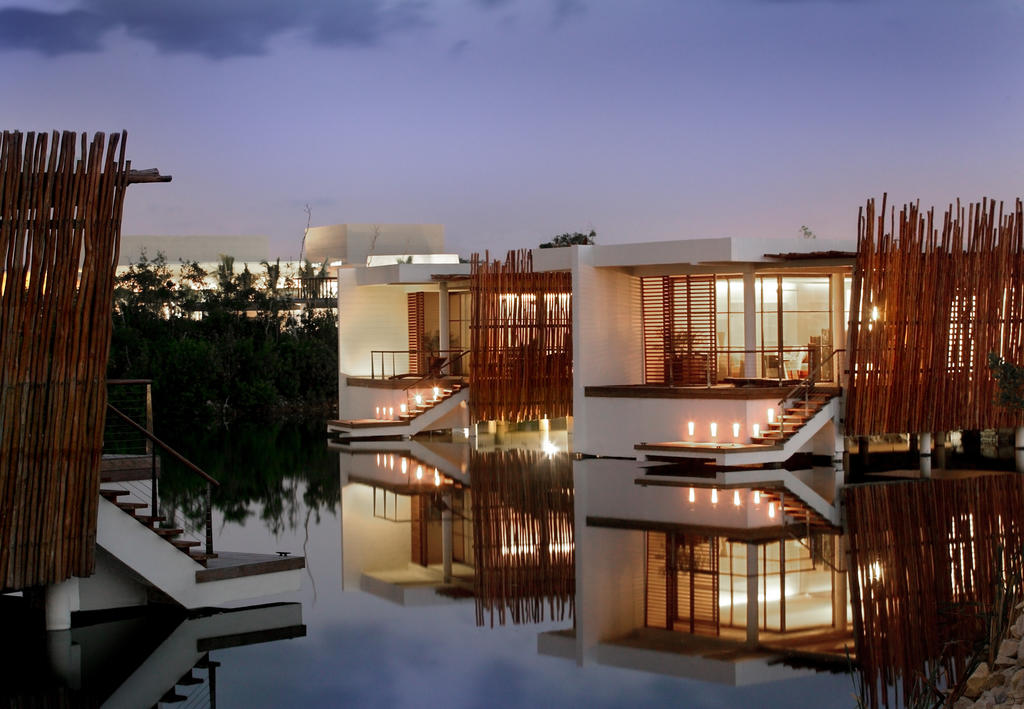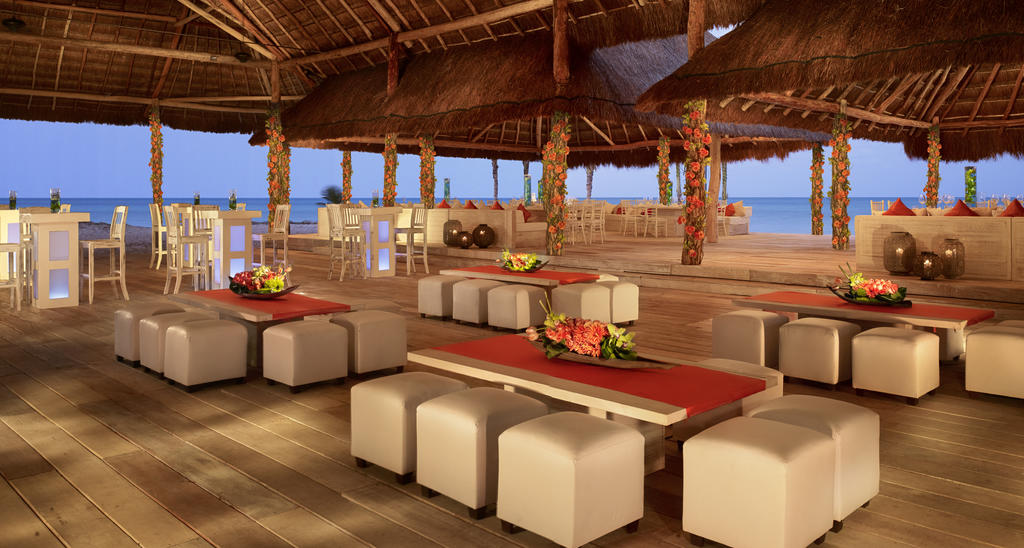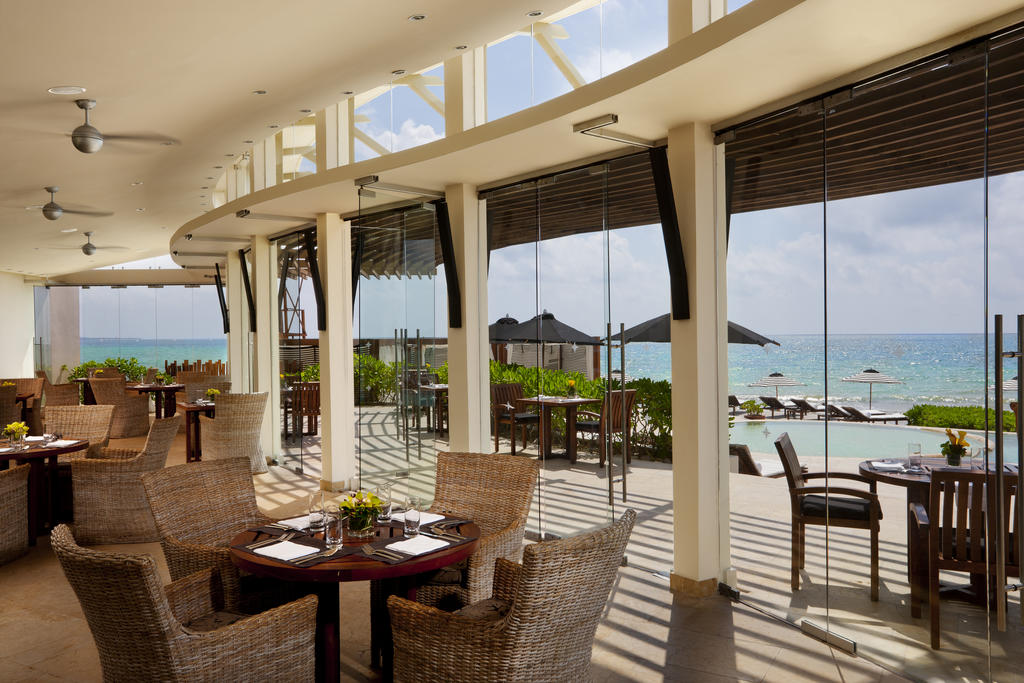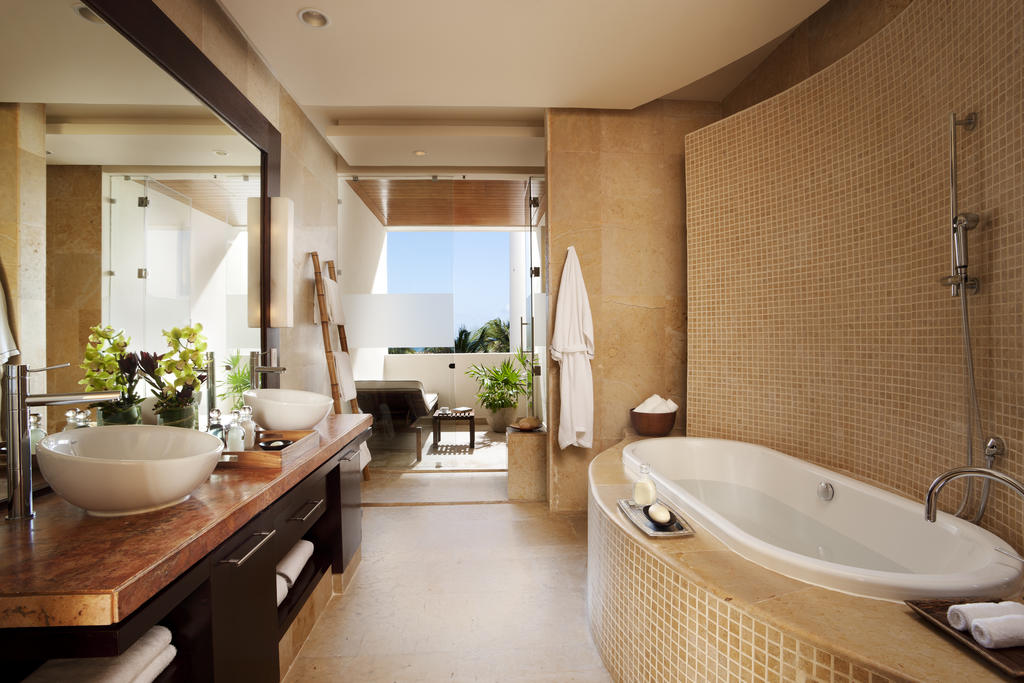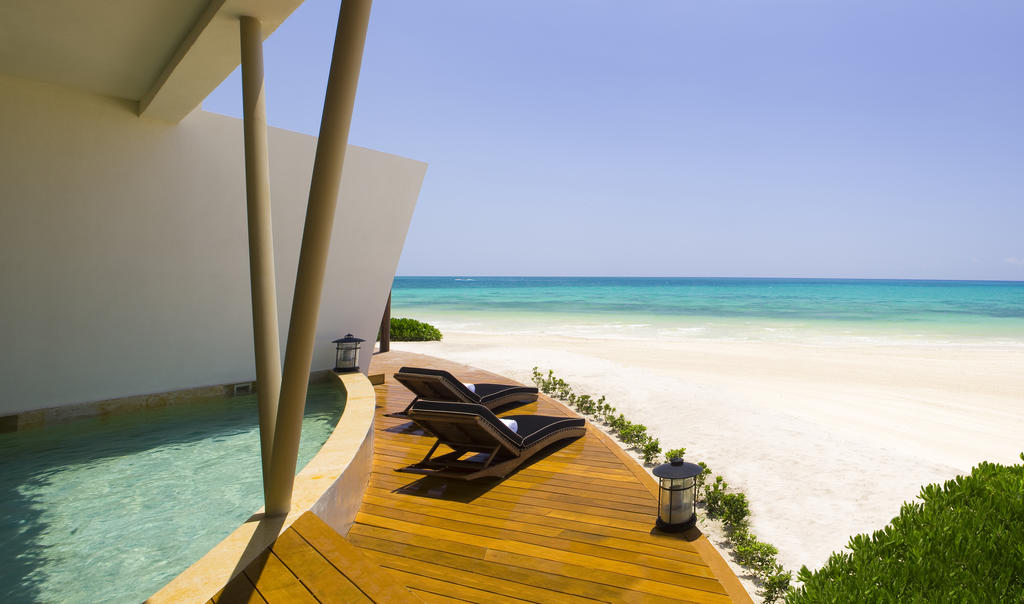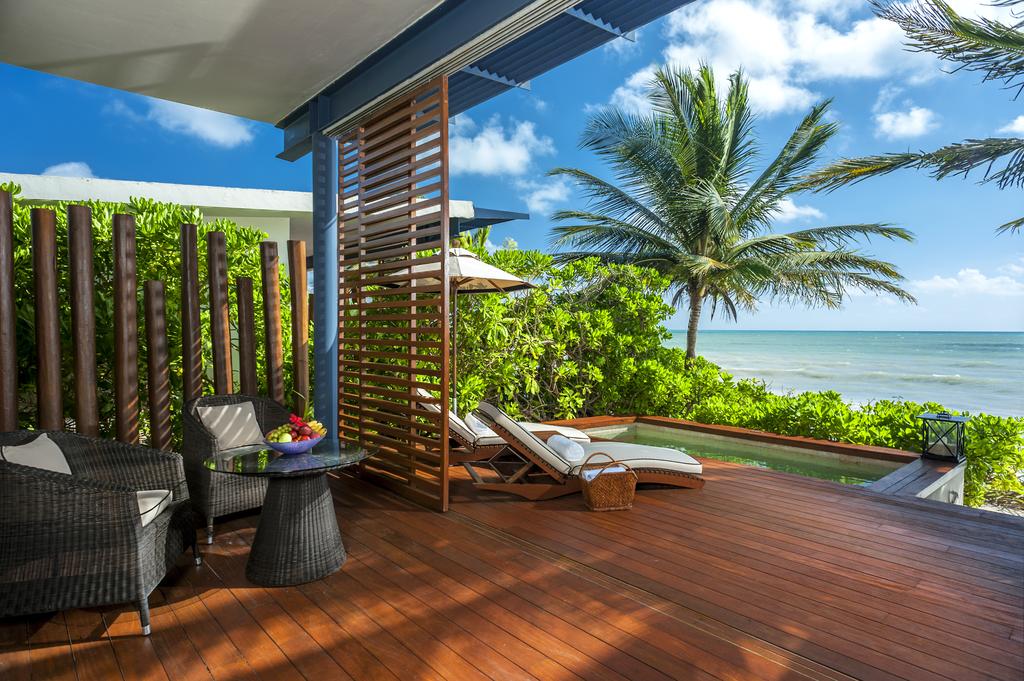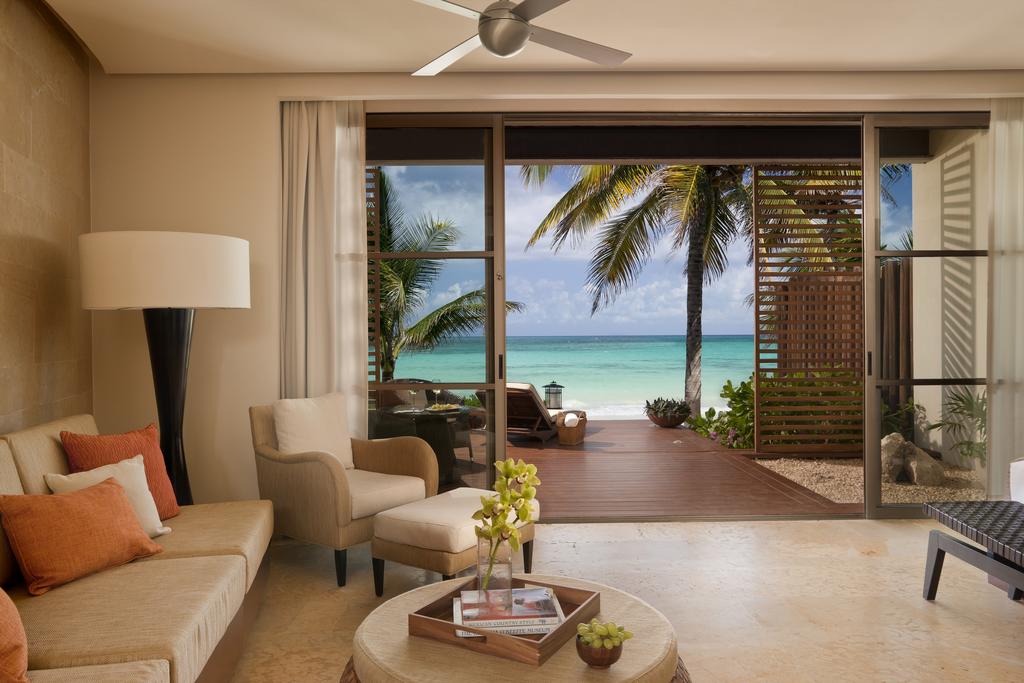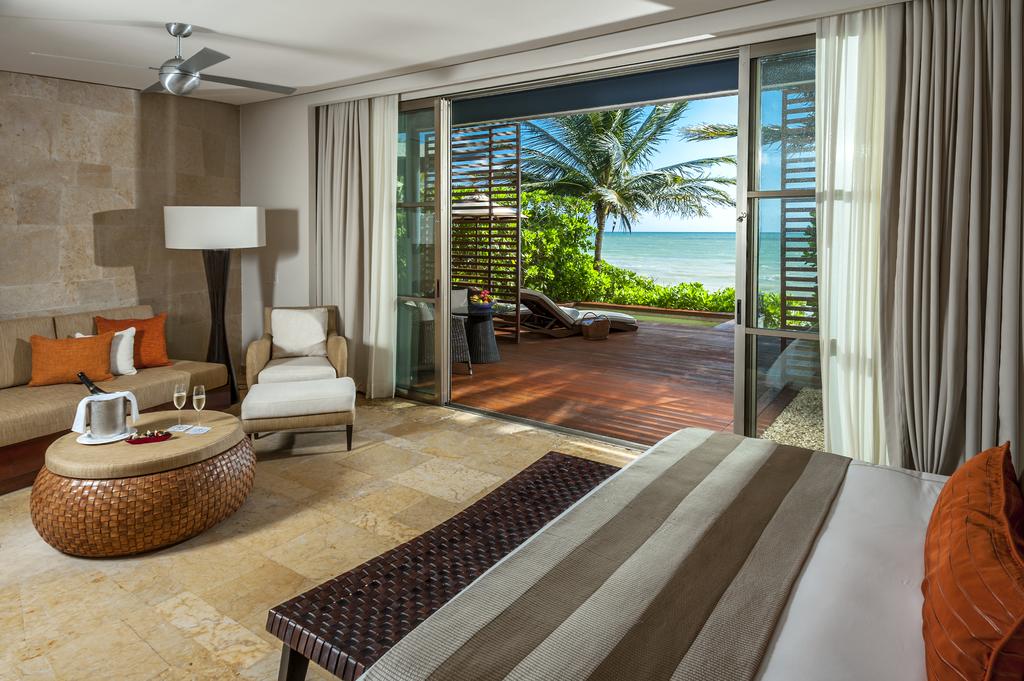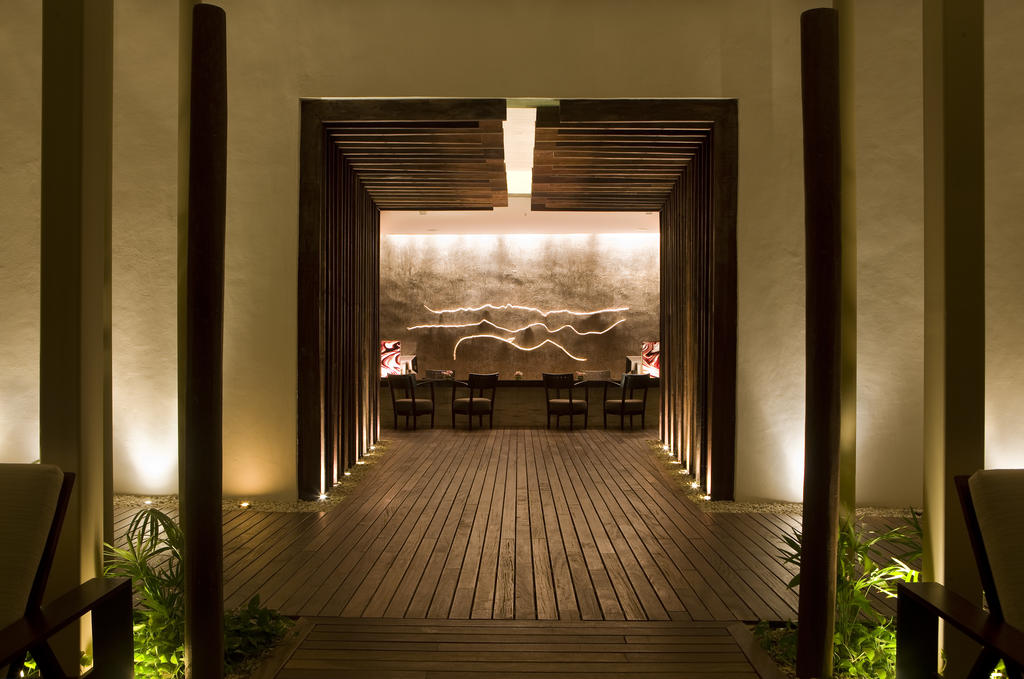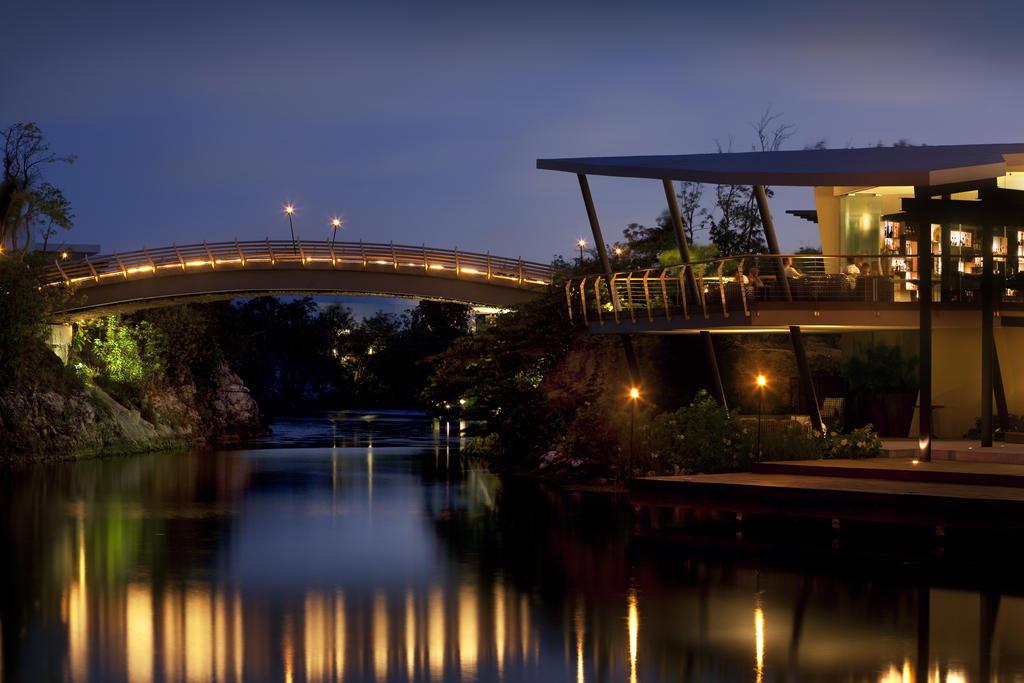 墨西哥瑞维拉瑰丽酒店
Rosewood Mayakoba,Mexico
玛雅哥巴瑰丽酒店: 加勒比海岸边的纯美居所
在墨西哥加勒比海度假胜地里维埃拉玛雅(Riviera Maya)的绿色莽林与纯白沙滩之中,有一处远离尘嚣之所,诠释着世间罕见的奢华与惊世骇俗的魅力,这就是玛雅哥巴瑰丽酒店。
玛雅哥巴瑰丽酒店的130间超豪华套房由当地材料打造而成,极具现代感的设计与周边郁郁葱葱的自然景观不谋而合。乘小船或高尔夫球车到达套房之时,私人管家早已恭候多时,递上一杯酸酸的龙舌兰酒,顿时神清气爽,旅途的劳顿开始褪去。
2015年底全新推出的4间玛雅哥巴套房拥有两间宽敞的卧室,是举家出行的不二之选;而吊床躺椅餐桌使豪华至极的海滨泻湖套房由外至内都透着居家之感。五间餐厅各具特色,呈现正宗地道的墨西哥风味美食。
当然,瑰丽酒店独属的Sense水疗是不可错过的。玛雅哥巴瑰丽酒店拥有12间豪华理疗室与8间私人水疗套房,环灰岩坑而建。灰岩坑由地下水系与淡水洞穴构成,被玛雅人看作是通往地下世界的神圣入口。Mayan Healing Hands是玛雅文化中传统的理疗项目,在萨满道士的引导下,身体情感精神与环境融为一体,达到一种平衡与和谐的状态。
玛雅哥巴瑰丽酒店的18洞高尔夫球场El Camaleón是美国职业高尔夫球巡回赛(PGA Tour)在美加地区以外的首个举办地,也是世界级高尔夫大师格雷格诺曼(Greg Norman)赢得桂冠之地。球场景致多样,蜿蜒穿过热带丛林,其中两个洞口相距加勒比海仅有几步之遥。挥杆于此,甚是畅快。
Rosewood Mayakoba: A Pristine Sanctuary by the Caribbean
Sitting along a milelong arc of white sand with an exotic jungle as the backdrop, a sanctuary shines with stunning natural beauty and pure refinement in Riviera Maya, the famous Caribbean resort in Mexico—Meet the soul captivating Rosewood Mayakoba.
Rosewood Mayakoba has 130 ultraluxury suites, all of which are strikingly modern in design yet crafted from indigenous materials, and are fused in harmony with the resort's lush natural surroundings. You can choose to arrive at the suite by an authentic river boat or golf cart where a private butler awaits and welcomes you with a glass of Tequila. Before long, you are completely refreshed without any sign of travel fatigue.
By the end of 2015, the resort unveiled four new twobedroom Mayakoba Suites, ideal for families and multigenerational travel. The luxurious Beachside Lagoon Suites are outfitted with a twoperson hammock, chaise lounges, and a dining table for a residential feel inside and out. The hotel also features five restaurants offering authentic Mexican food.
The exclusive Sense, A Rosewood Spa® is not to be missed. This spa center in Rosewood Mayakoba features 12 luxurious lagoonside treatment rooms and eight private spa suites built around a cenote, an underground natural wonder of river systems and fresh water caves that the Mayans consider to be a sacred entrance to the underworld. Mayan Healing Hands is a traditional Mayan holistic healing treatment featuring a shaman guide, designed to interconnect the body, mind, emotions, spirit and environment to heal and restore balance and harmony in one's life.
The Rosewood Mayakoba's 18hole golf course, El Camaleón, is the first golf course to host an official PGA TOUR event outside of the United States or Canada, and it is also where the worldclass golf player Greg Norman won his championship. El Camaleón offers golfers a varied landscape that bends through tropical jungles, even featuring two holes just steps from the Caribbean Sea. Expect an ultimate golfing experience here.
商务合作:
咨询电话:010-64706107
邮箱:info@hotelelitemag.com
Business cooperation:
Tel:010-64706107
Email:info@hotelelitemag.com