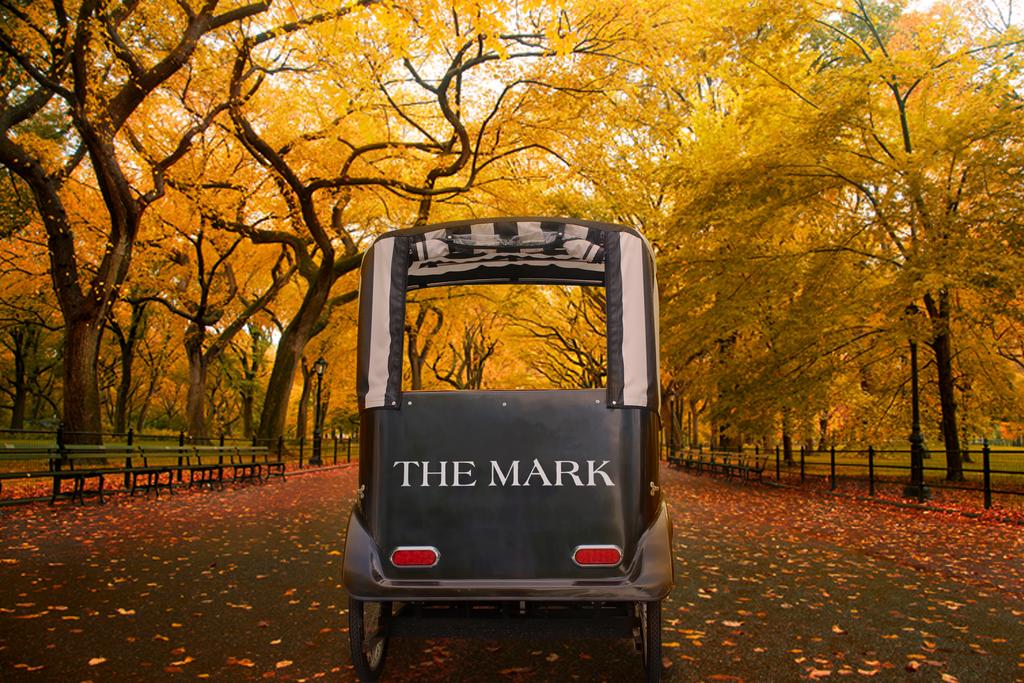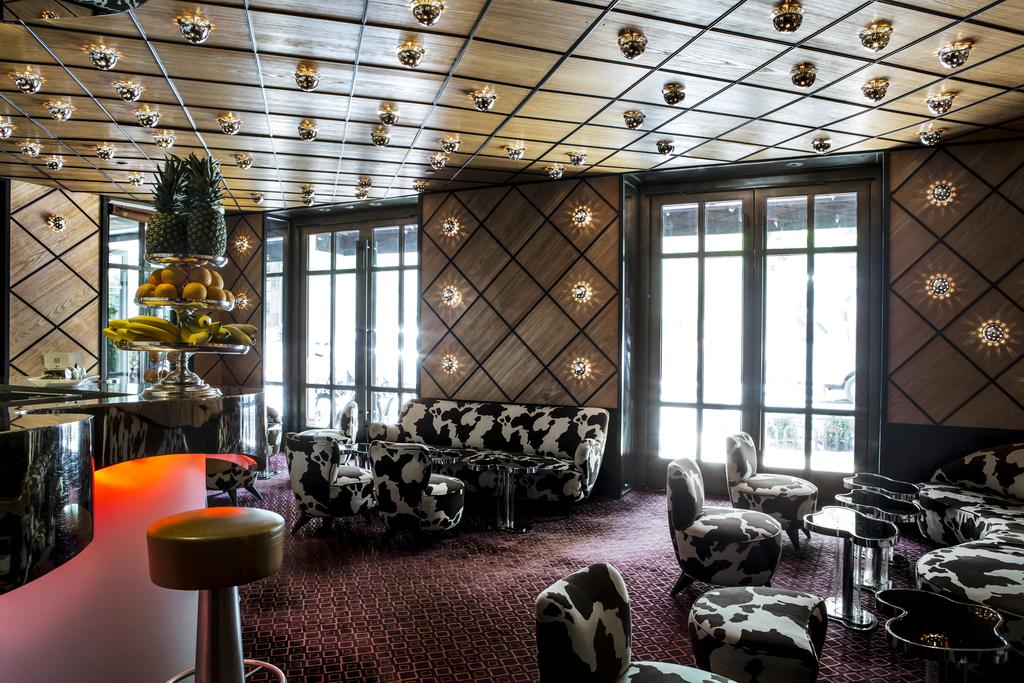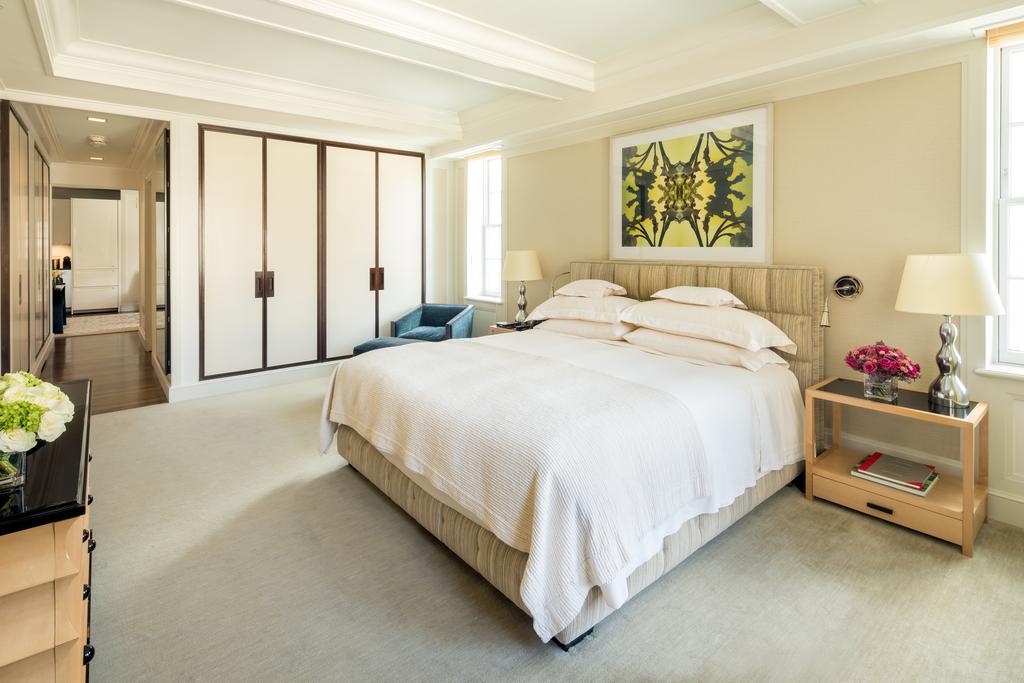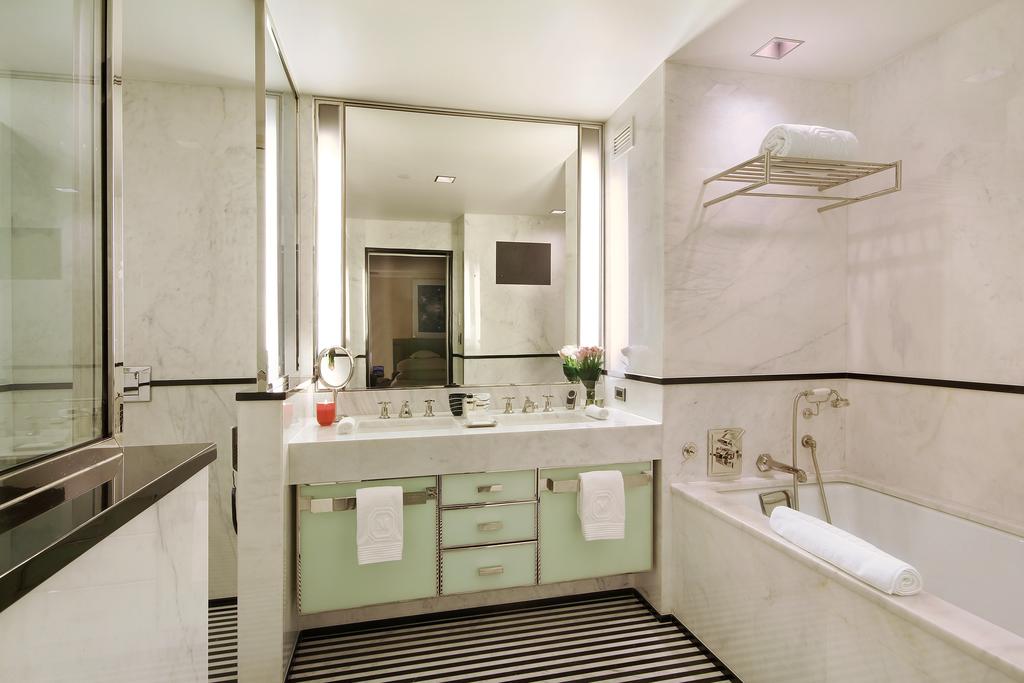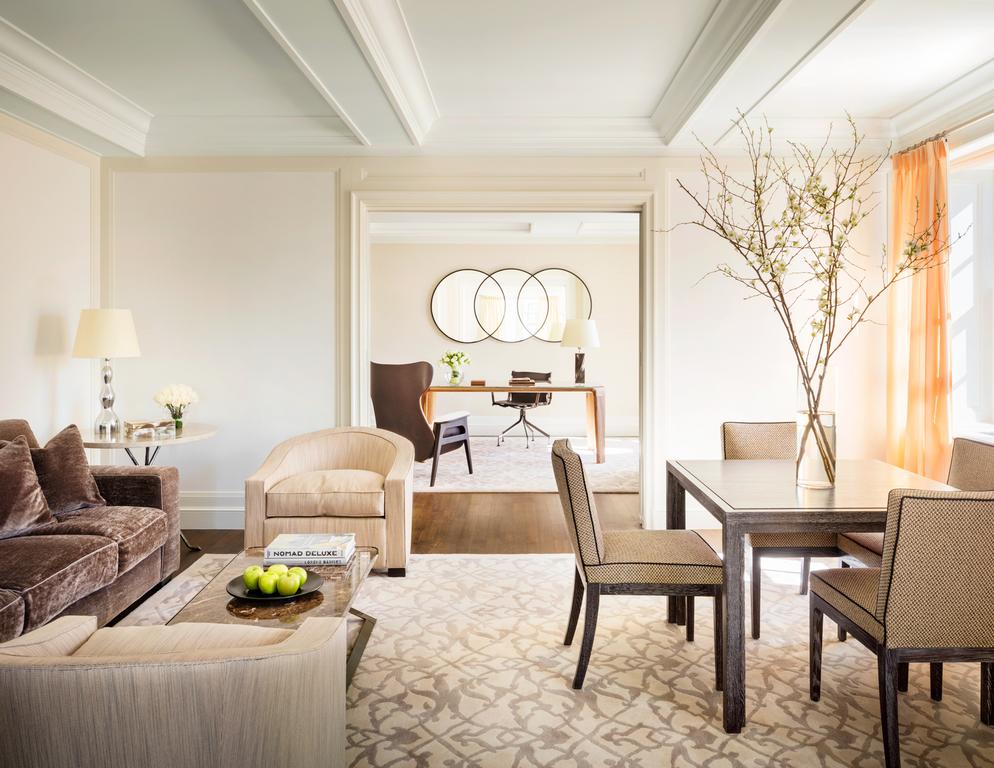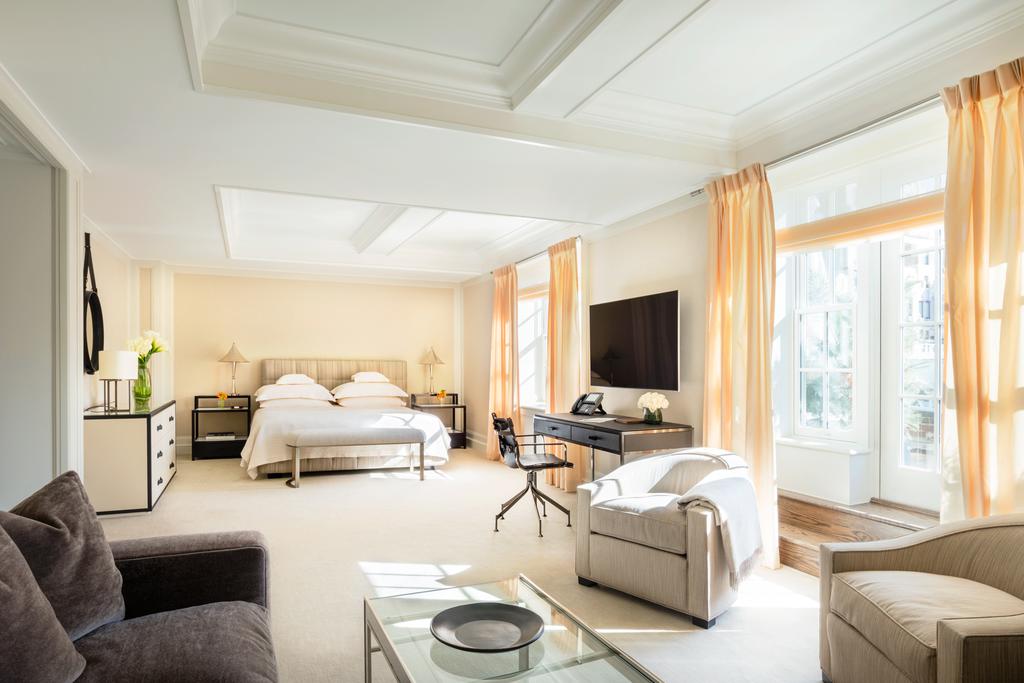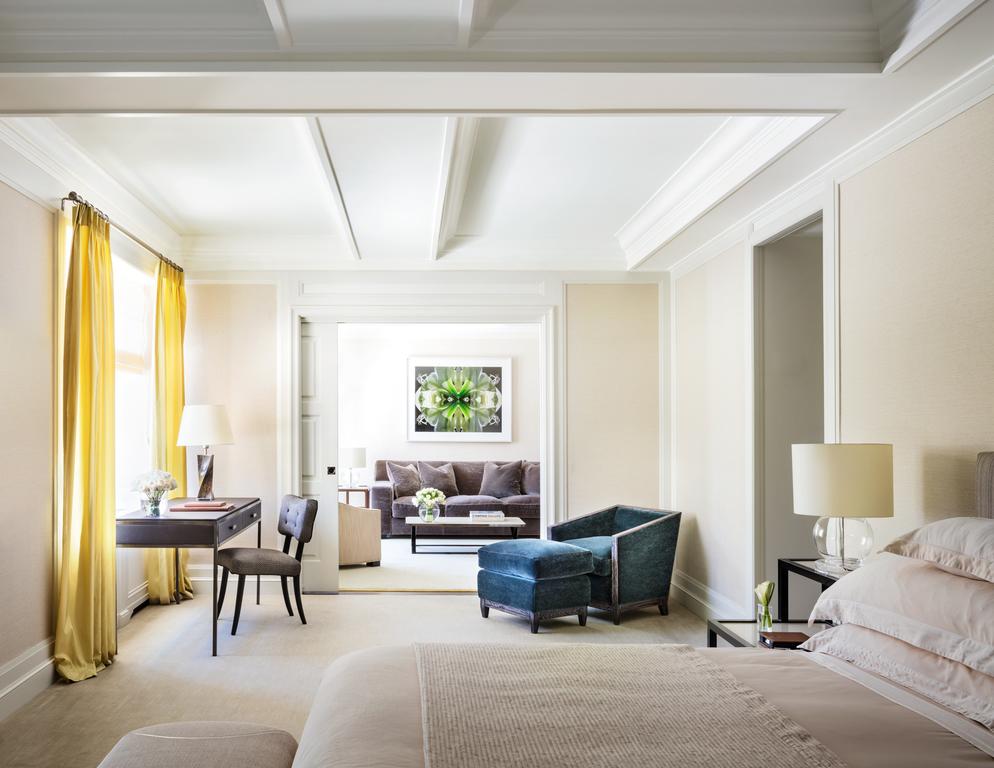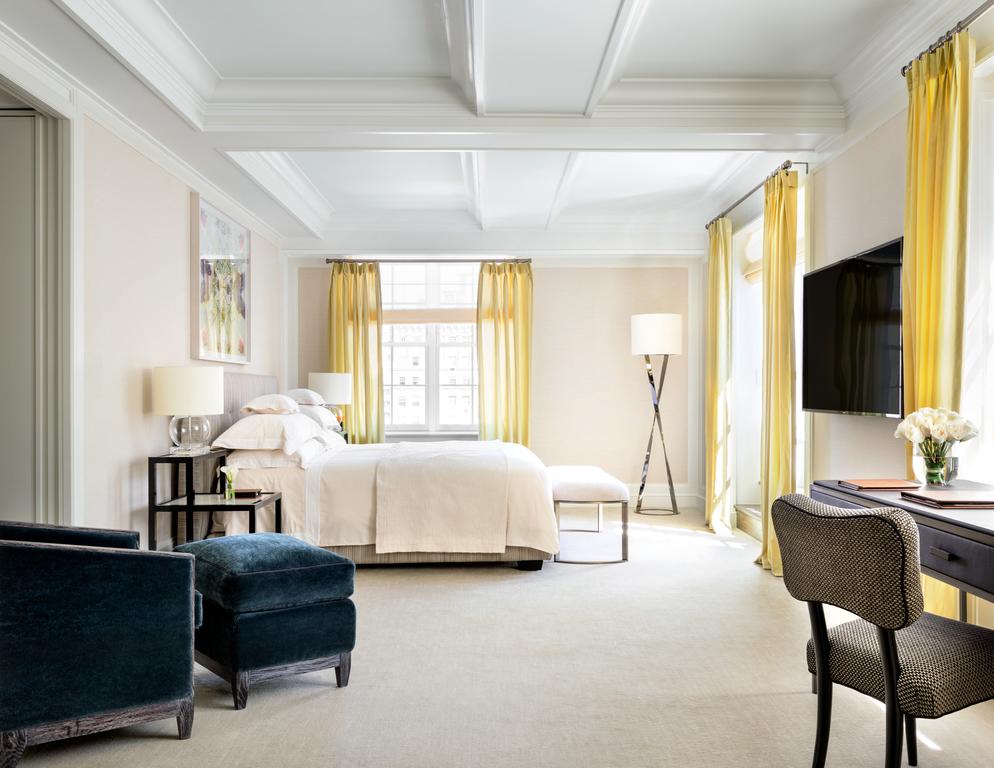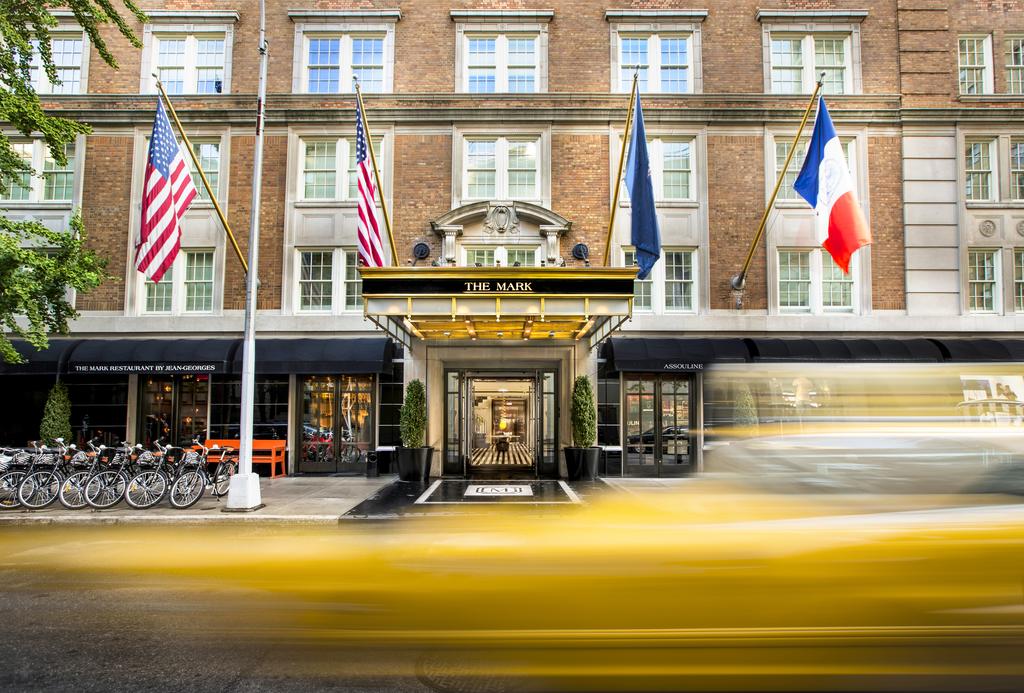 美国纽约马克酒店
The Mark Hotel
纽约马克酒店是一栋始建于1927年的地标性老建筑,位于上东区麦迪逊大道77街路口的转角处。接手马克酒店的设计工作之初,法国人雅克•葛兰许(Jacques Grange)将风格定调为艺术高贵色彩亲切和幽默感,将艺术提在了首位。
进入大堂,Art Deco风格黑白琴键般的地面设计,谱写出经典的第一印象。大堂的亮点是以色列设计师罗恩•阿拉德(Ron Arad)设计的吊灯,以彗星般的姿态下落,正下方的咖啡桌面仿佛因受撞击而形成,静态的作品有了速度和力量的美感,且"彗星"的意象与照明这一实用功能十分契合。
客房设计的出发点是用最好的品质满足客人最本质的居住需求,整体风格平静亲切,营造家的私密感。马克酒店拥有106间客房和50间套房,客/套比的比例近2/1,客房面积在37平米和49平米之间,已经说明了酒店的定位。意大利Quagliotti品牌的亚麻床品,乌木或美国梧桐木家具,一个遥控器搞定照明空调娱乐和窗帘,靠近床头的USB接口…客房首先是舒适方便的。
The Mark Hotel a beautiful 1927 landmark building located on New York's Upper East Side, housed at the corner of Madison Avenue and 77th Street. When French designer Jacques Grange was commissioned to do the design work for The Mark, he set the style to the following factors: artistry, grandeur, color, intimacy and humor; here, he puts art in the first place.
The black and white keyboards design will be the first eyecatching impression of the hotel. The"GeOff Sphere" Lamp is The Mark's signature chandelier at the entrance of the lobby, designed by Israeli designer Ron Arad.The lamp comes crashing down like a comet to the coffee table underneath and seemingly creates a hole on the surface.
This static work is endowed with the beauty of the speed and power. Moreover, the "comet" concept suits very well with the practical function of illumination.
The design motive of the rooms is to meet the most essential living needs of the guests with the best quality; the overall atmosphere is calm and friendly with a sense of homelike privacy. The Mark has 106 Rooms and 50 Suites, the room/suite ratio is close to 2/1. The regular guest rooms are between 37 and 49 square meters; such has expressed the hotel's positioning clearly. With furnishings of ebony, sycamore and nickel, fine Italian linens and bedding by Quagliotti; a Crestron panel that controls temperature, entertainment, shades and lighting with a single touch; and the bedside USB…No doubt that the rooms here are most soothing and technologysavvy.