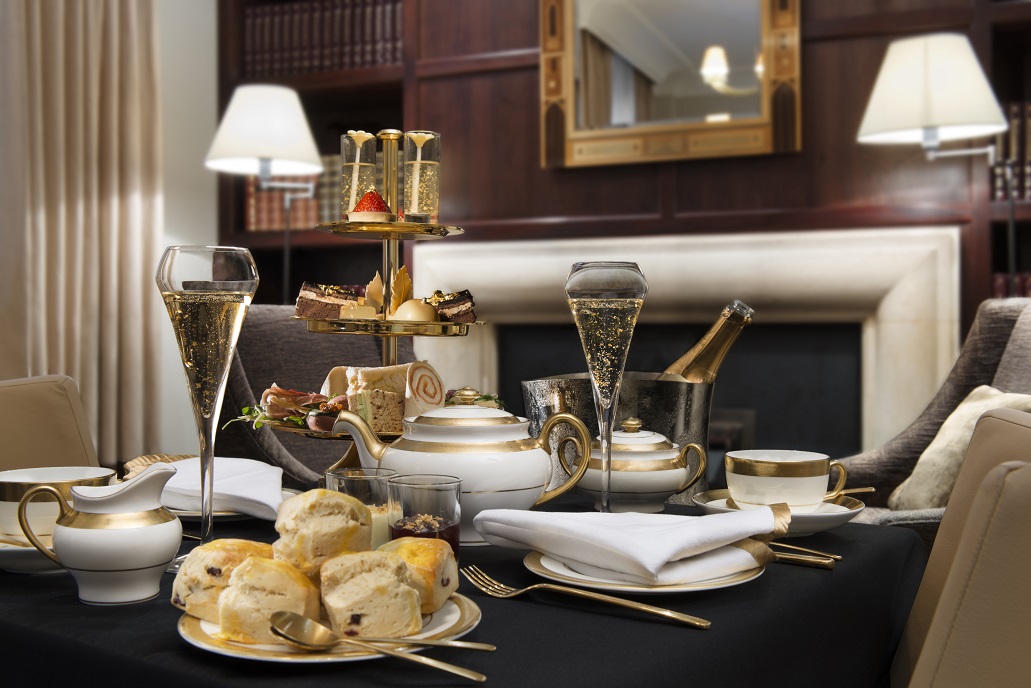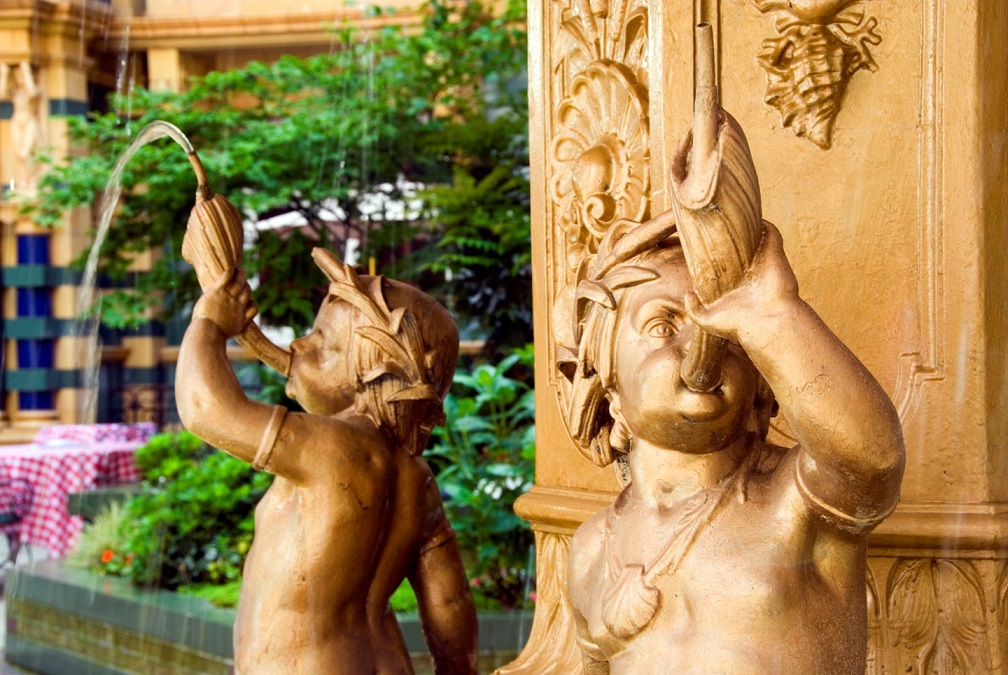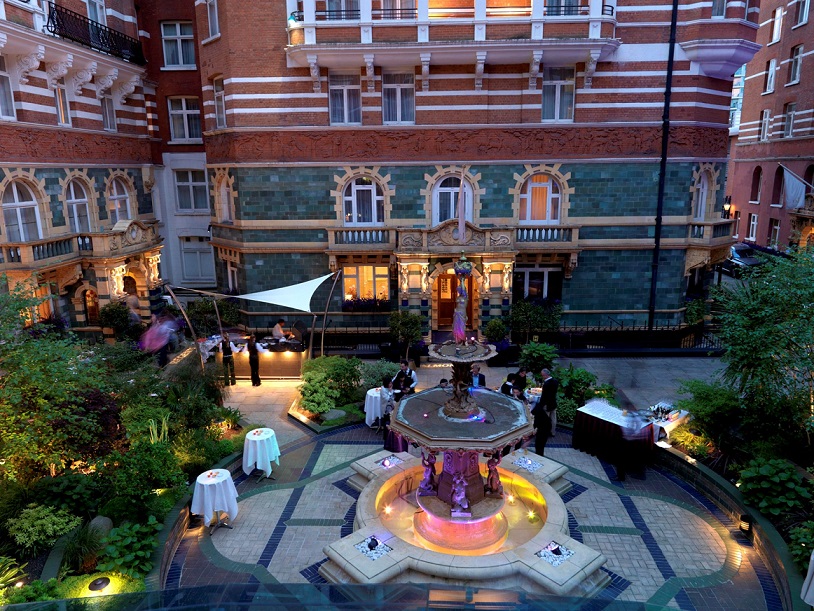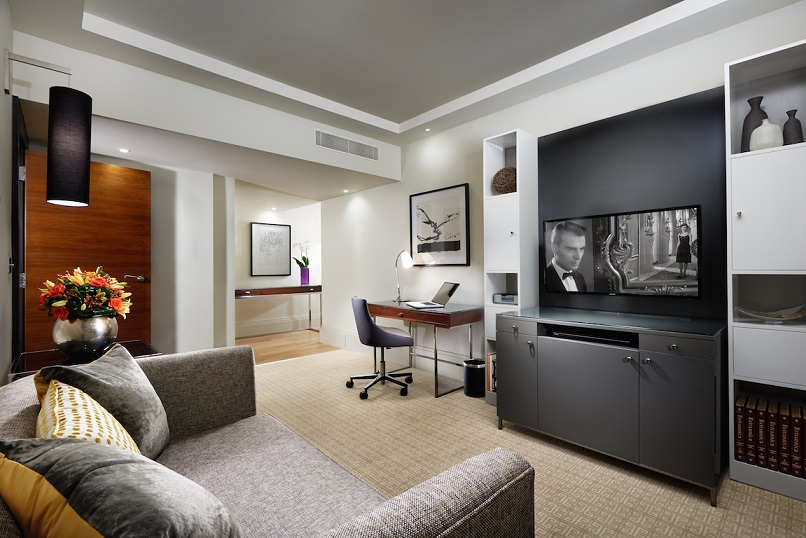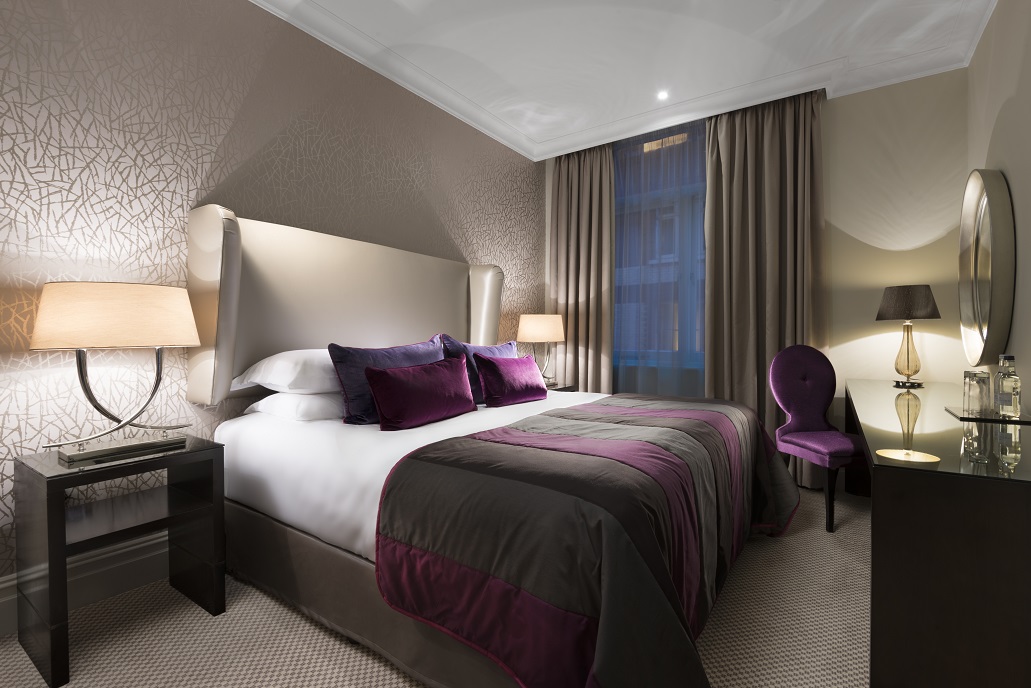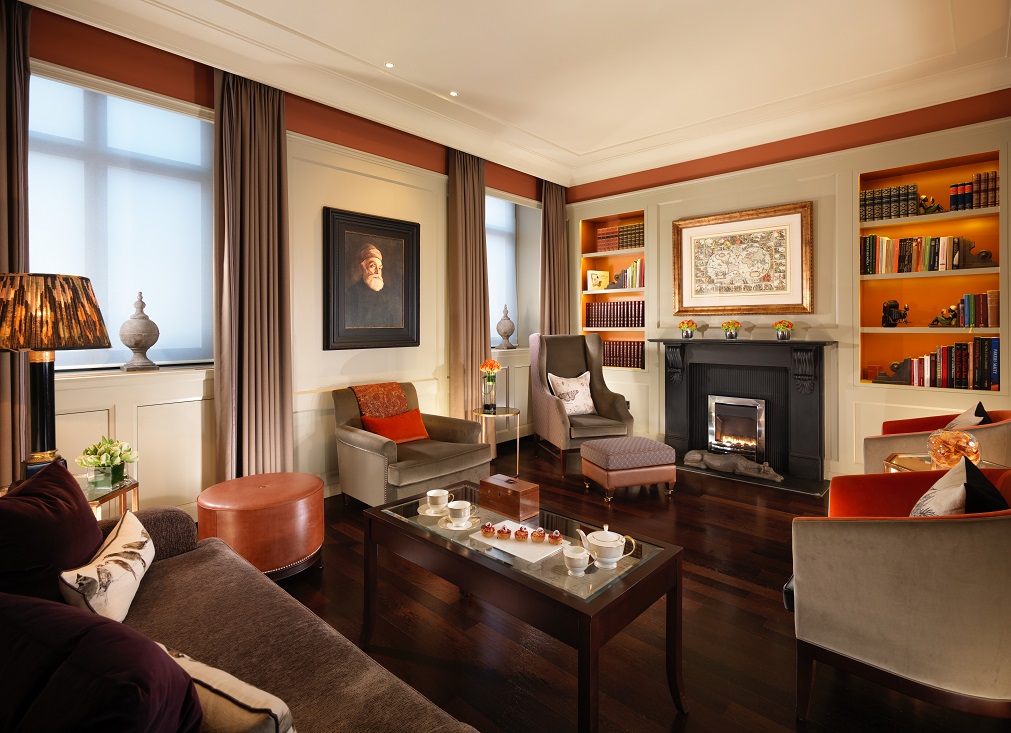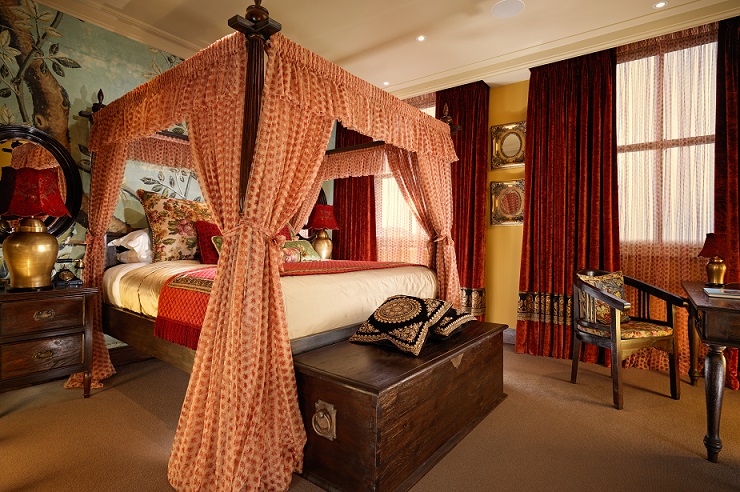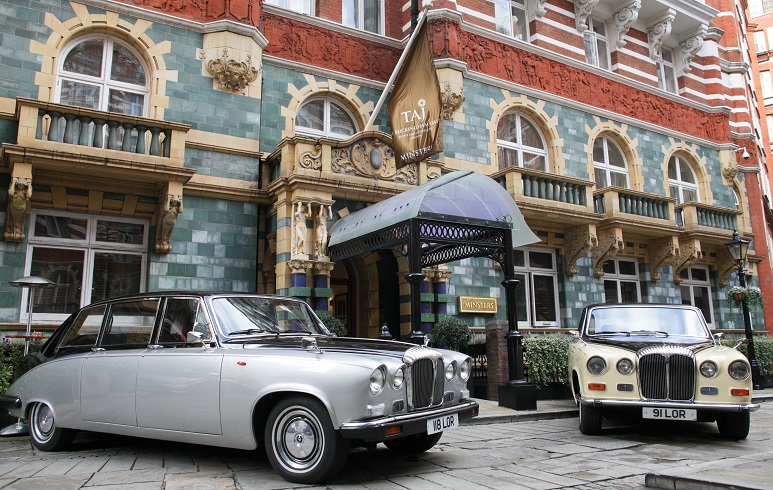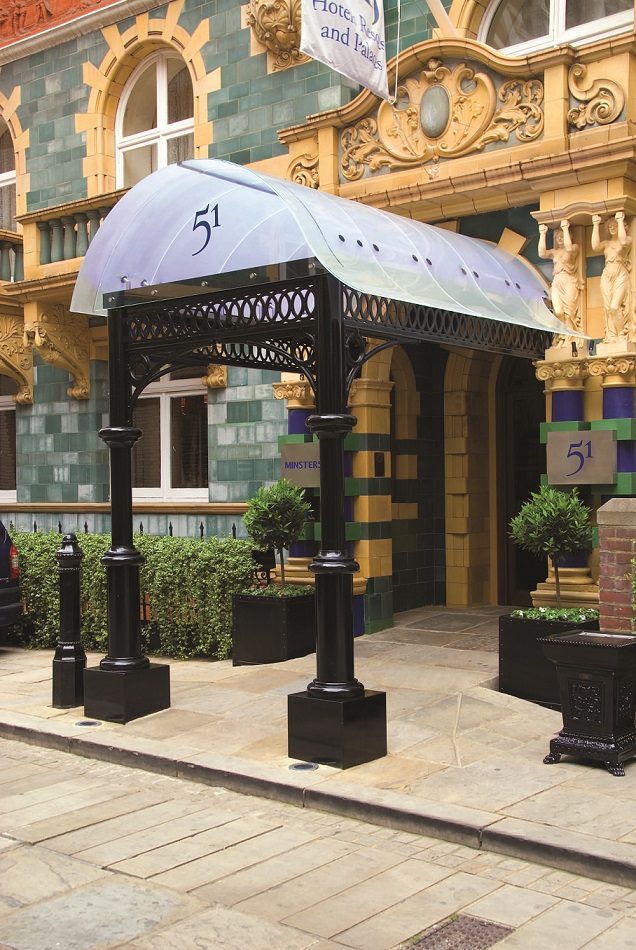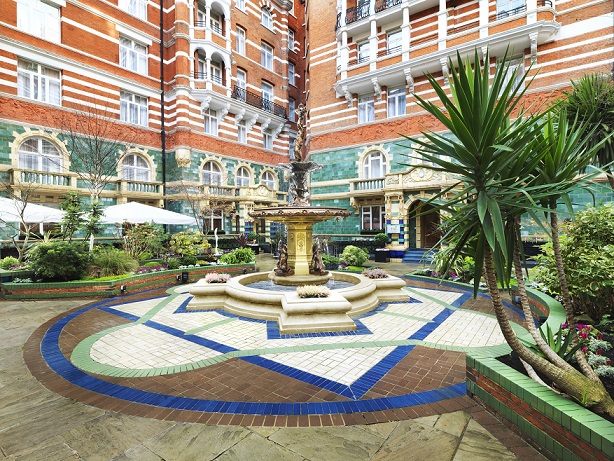 英国伦敦泰姬51白金汉门套房及公寓酒店
Taj 51 Buckingham Gate Suites And Residences.London England
泰姬51白金汉门套房及公寓酒店 全套房巨献
伦敦五星级的泰姬51白金汉门套房及公寓酒店与白金汉宫和梅费尔区为邻,传承着丰厚的历史文化遗产。酒店原址的历史可回溯到都铎王朝,在19世纪末期,8栋红砖民宅以当时最高的建筑水准在此营造,其中的三栋构成了如今的酒店,成就了独特而优雅的历史气息。85间宽敞的各式套房全部配备独立的厨房和起居室,为宾客呈现伦敦私宅般的奢华住宿体验。
影院套房于2012年揭幕,正值印度电影迎来一百周年诞辰前夕。在印度知名设计师Sabyasachi Mukherjee先生的精心打造之下,影院套房穿越全球电影历史并向传统致敬。这间面积达170平方米的双卧室套房配置了单独的餐厅书房化妆间和厨房,设计上广泛汲取全球电影精华,尤以上世纪四五十年代的印度宝莱坞电影为灵感源泉。顶级的85英寸等离子电视是全伦敦酒店套房中最大的私人屏幕,可呈现三维立体的艺术家庭影院效果。
除了富有历史感的套房之外,酒店不乏现代感十足的创意套房。泰姬酒店集团与汽车品牌捷豹合作了全球首款也是唯一一款捷豹套房。这套170平米的双卧室套房由捷豹设计团队量身定制,通过真皮金属和高光饰面等汽车材料的装饰,和以汽车为灵感的设计元素的点缀,呈现出一个活力十足的动感世界,时尚现代与历史文化合二为一的手法,将泰姬51白金汉门套房及公寓酒店作为伦敦代表性酒店的气质彰显无遗。
Taj 51 Buckingham Gate Suites and Residences An Suiteonly Luxury
Taj 51 Buckingham Gate Suites and Residences is a suiteonly, 5 star heritage hotel, perfectly positioned close to Buckingham Palace and Mayfair. The site of the hotel has a rich history dating back to Tudor England. In 1897, the site saw the development of eight redbrick townhouses, developed to the highest architectural standards of the time, three historic houses that make up Taj 51 Buckingham Gate Suites and Residences today. The 85 luxurious suites and residences come complete with butler service, separate kitchen and living area, offering the space and exclusivity of a private home.
Taj 51 Buckingham Gate unveiled its Cinema Suite in 2012, just ahead of the 100th anniversary of Indian cinema. Created by acclaimed Indian designer Sabyasachi Mukherjee, the suite is a journey through world cinema and an ode to tradition, this 1,832 square foot two bedroom suite with a dining room, study, powder room and kitchen, is designed in tribute to the history of film and takes inspiration from motion pictures across the globe. The suite is inspired most notably by the era of 1940s and 1950s Hollywood and Indian Cinema and features an 85inch plasma cinema screen, with a 3D state of the art home theatre system the biggest private screen in a London hotel suite.
The world's first and only Jaguar Suite is an exciting collaboration between two Tata companies, Taj Group of Hotels and Jaguar Land Rover. The sleek design of this 1,832 square foot, twobedroom abode alludes to classic and contemporary Jaguar models. Overseen by Jaguar Design Director Ian Callum and his inhouse design team, the suite features specially commissioned autoinspired artwork and displays. Using material taken from the cars, such as leather, metal and high gloss veneer, Taj's boutique London hotel nods to the legacy and future vision of Jaguar's timeless style.