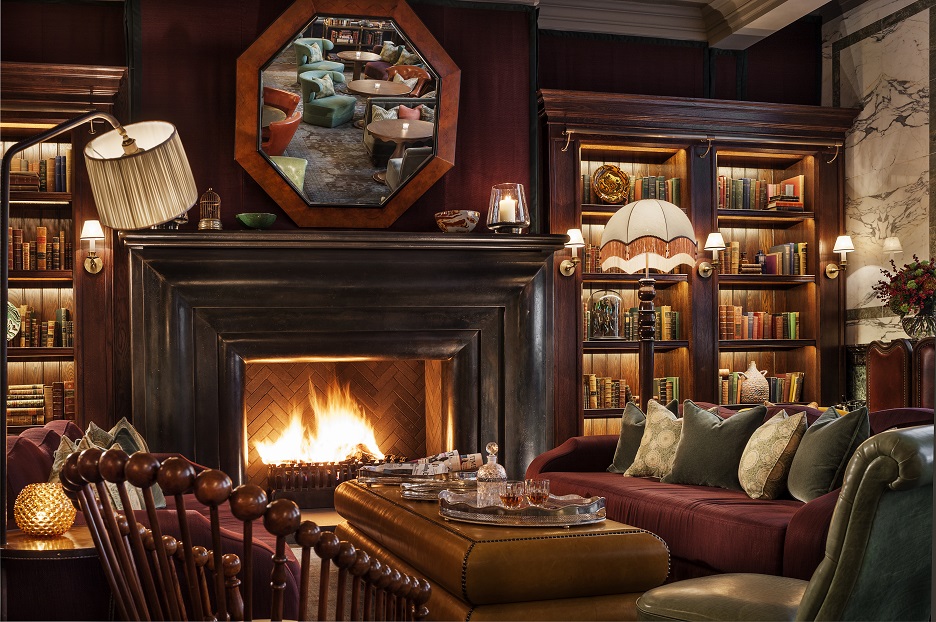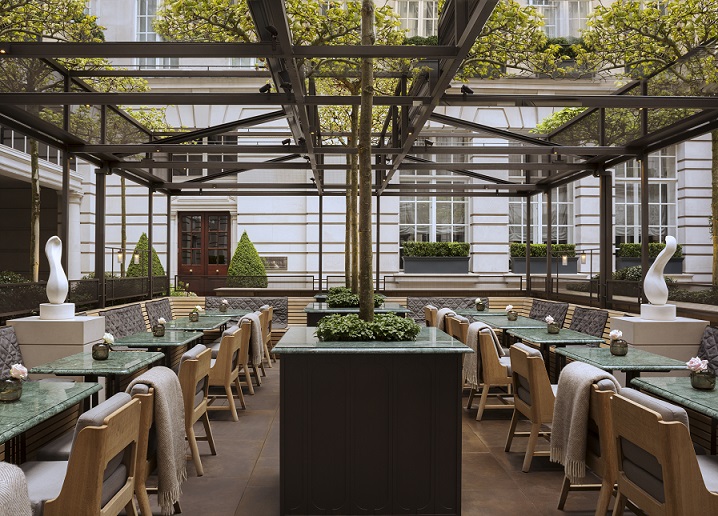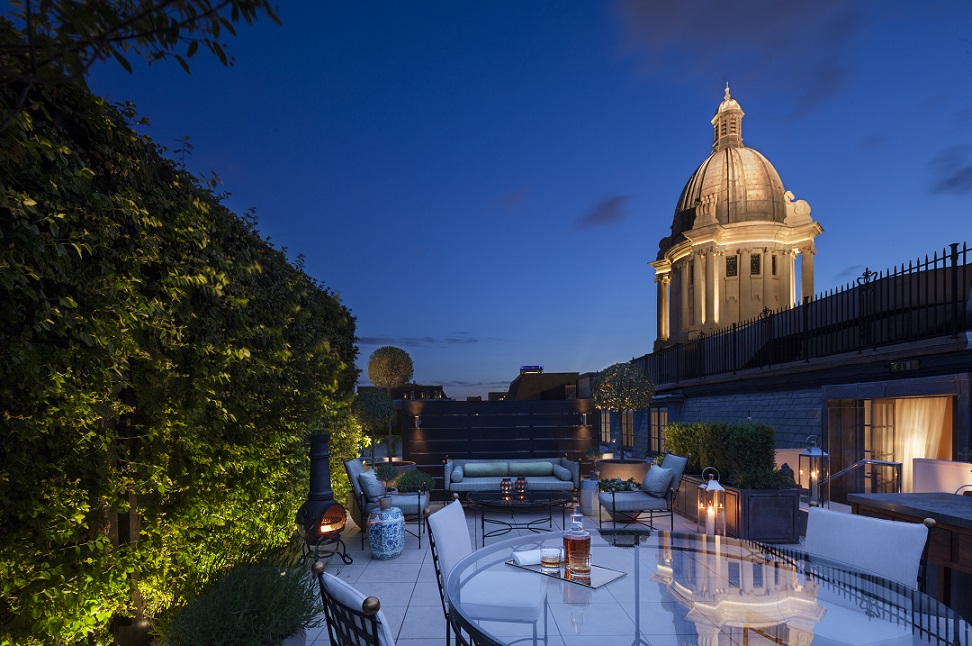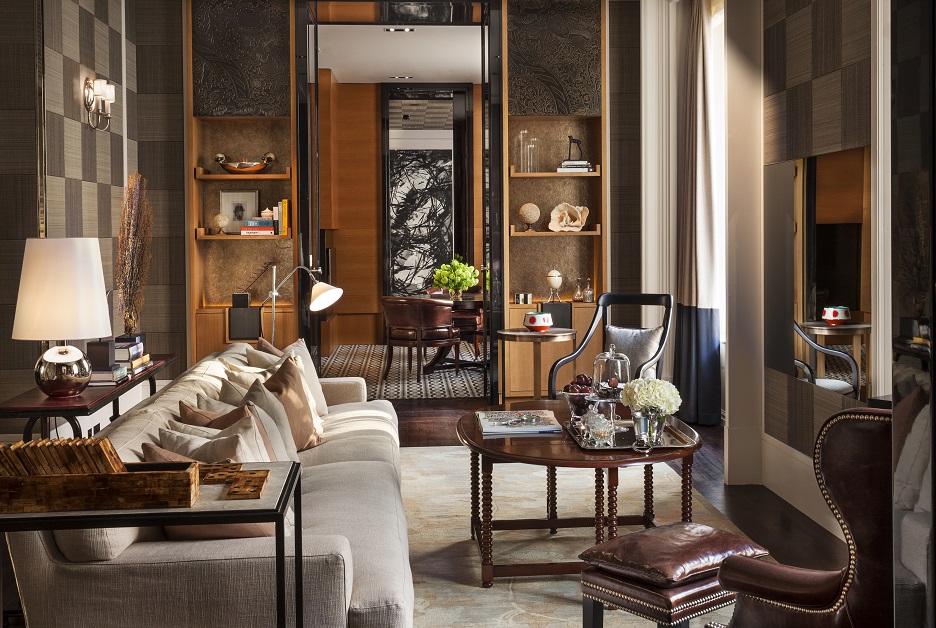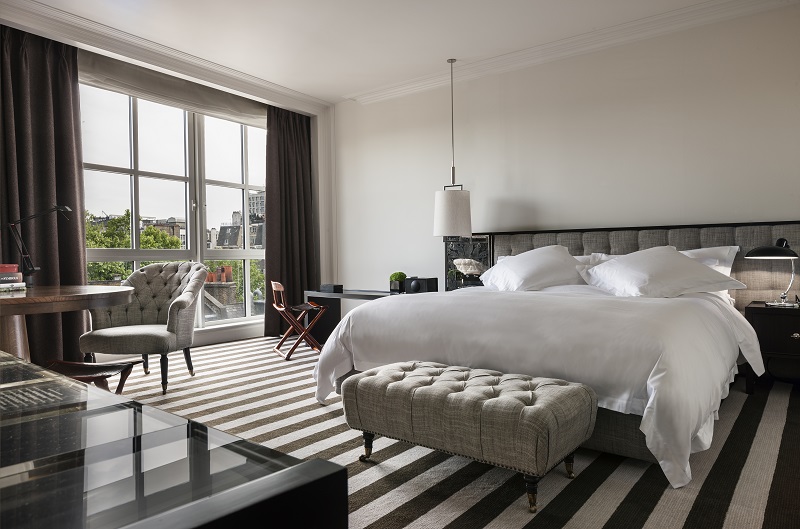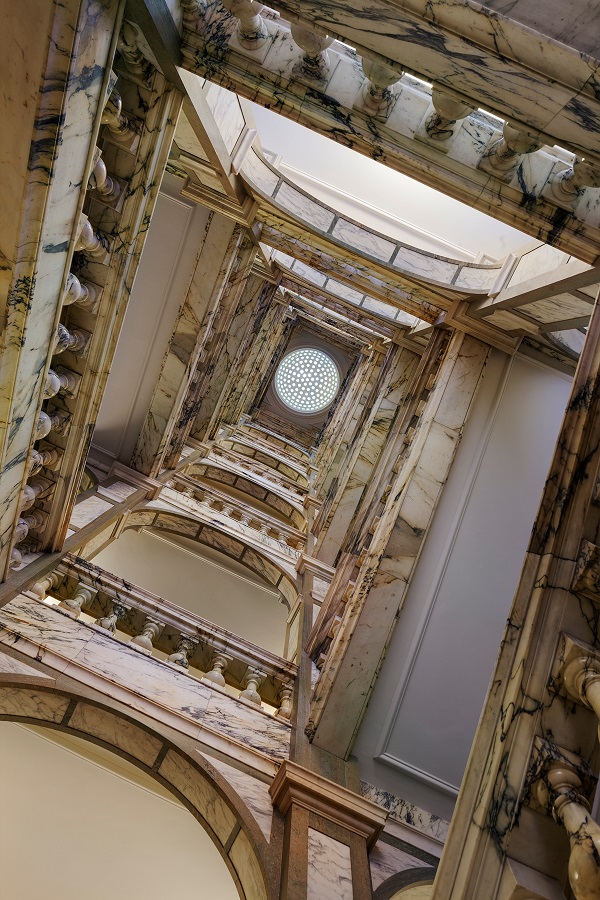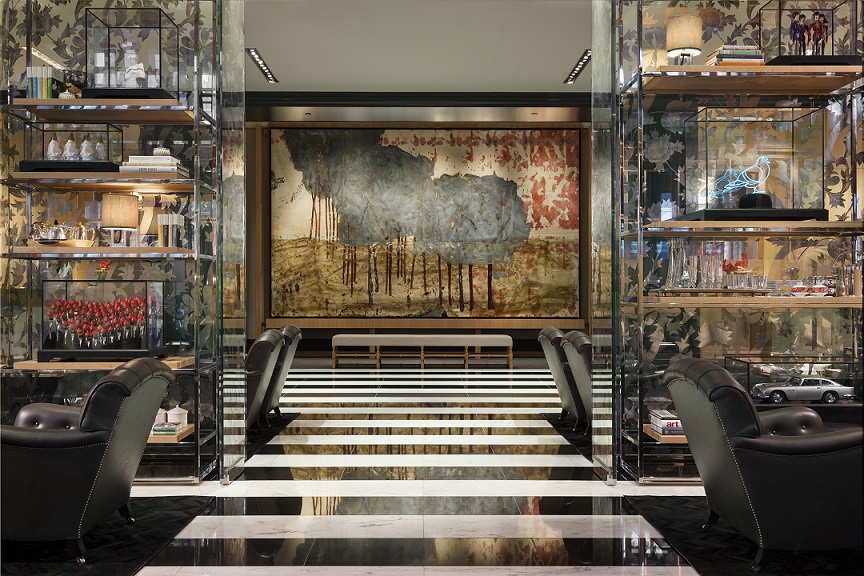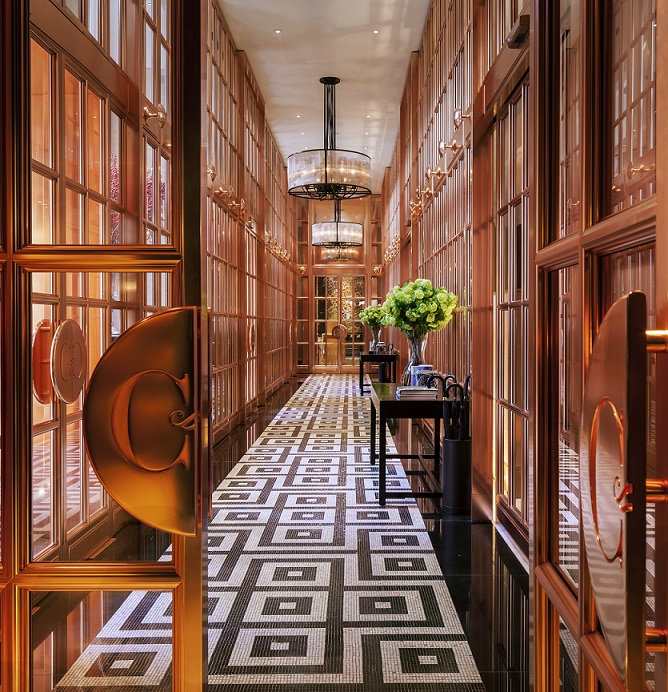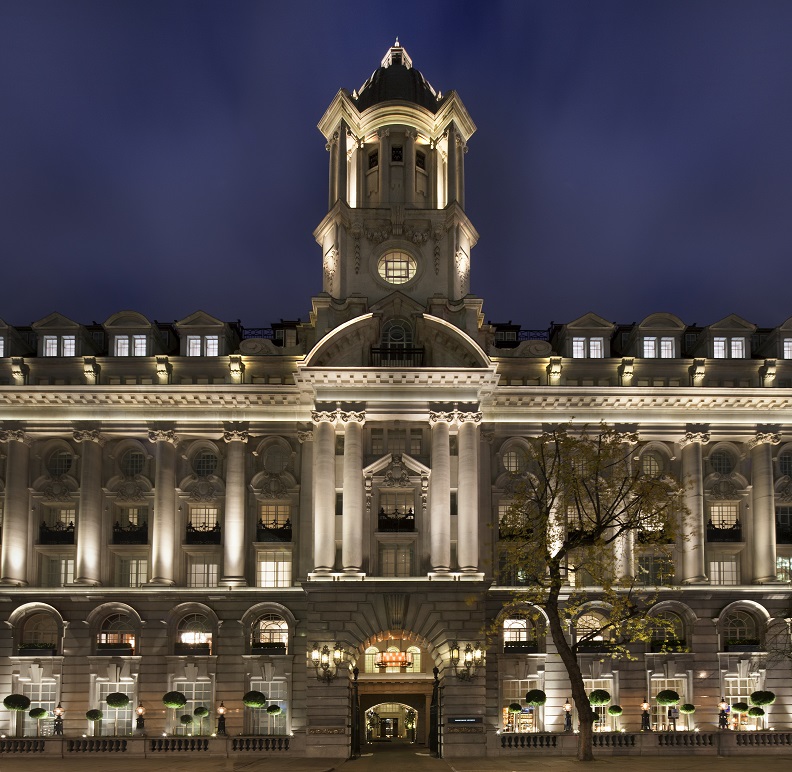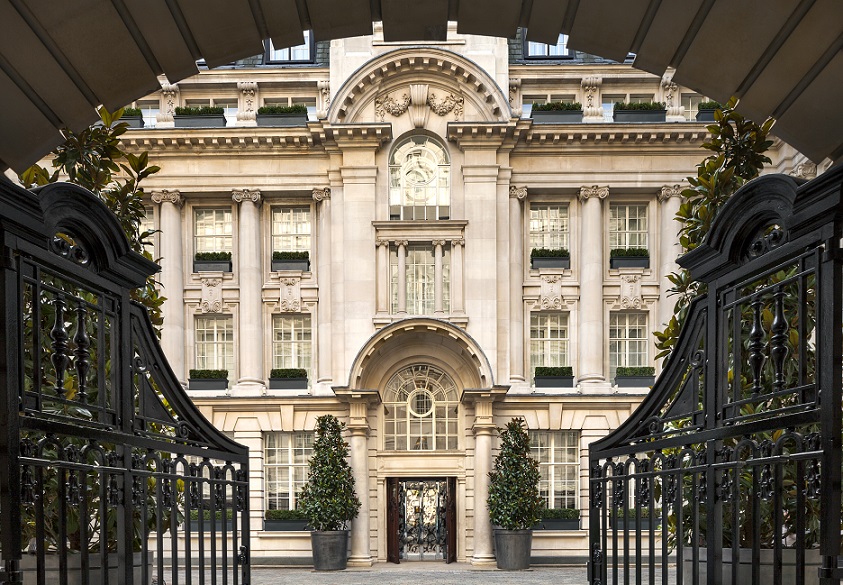 英国伦敦瑰丽酒店
Rosewood London England
伦敦瑰丽酒店
不惧时光的庄园宅邸
藏身于明珠保险公司原总部大楼的伦敦瑰丽酒店于2013年10月问世,从此,瑰丽品牌踏足欧洲,日行千里。仅一年时间内,伦敦瑰丽一跃而为市中心五星奢华酒店的先锋领路人,赢得八个杰出奖项,包括2016欧洲酒店奖"最佳酒店套房:2016庄园宅邸套房"。
酒店耗资8500万英镑,靡细无遗且慎之又慎地将1914年爱德华美好时代建筑复原,一组专家团队手艺匠人兢兢业业,惟愿原有建筑特色保留发肤。门前二级历史大街和穹顶可观性强;166英尺高的屋顶气宇轩昂,孔雀色大理石楼梯盘旋而上,足有七层楼高。穿过一条高阔车道,会豁然发现一方独有天地的庭院,让甫抵酒店的来者卸下抵触,心下大悦,更像亲临一家庄园宅邸,而非一间酒店。
所有客房的翻新并非一蹴而就,每一间都用心揣度,精益求精,将整体建筑的个性传统性及建筑一统性体现得入木三分。规划委员会及有关当局对伦敦瑰丽的一应项目大力支持,首肯不拒。262间客房和44套套房,包括9套称作house的招牌套房,一应采用最上乘的材料精雕细琢,沿袭最高标准抖落一身时尚伦敦住宅范儿。The Grand Manor House Wing是伦敦数一数二的住宅,自有入口,是世界唯一一套自设邮编的套房,气度委实无量。
获过奖的景观设计师Luciano Giubbilei一出手,就将露台妆点得如欣欣向荣的花园一般美不自胜。惬意小坐,品珍馐,呷美酒,每一英国季节都会推出应景酒食,唇舌间翻涌着当季的曼妙风味与应景食材。春华秋实,夏荷冬雪,每个季节都是大自然的慷慨馈赠,终年活力澎湃的花园露台以此为灵感,顺时而为描摹出与四季契合的餐饮体验,与自然共生荣。露台仿精致英式花园设计,编织柳条筐满载英式工艺传承的分量,再置入几朵应季花卉,一个老成持重,一个芬芳吐露,一个写满历史,一个憧憬不败,两相对望,两不厌。修剪得有法有则的伦敦梧桐高擎绿色华盖,当头洒下蔽日浓荫,柔和的光线在枝叶罅隙中雀跃,静谧,不扰,愈发衬得露台私密而宁和。
伦敦瑰丽酒店位于上霍尔本市中心,一间好的酒店,选址从来都是深思熟虑的成果。风尘仆仆奔赴这座首都之城,娱乐也好,商务也罢,但凡下榻伦敦瑰丽,都能轻而易举去到城市穿堂过室,并与咫尺之距的各处名胜,如科芬园大英博物馆皇家歌剧院伦敦西区剧院以及世界级艺术馆不期而遇。俨如私人庄园一般的伦敦瑰丽,就这样以自己独到的设计本色,矗立成一座不问时光的丰碑。
Rosewood London
A Timeless London Manor House
Housed in the original headquarters of the Pearl Assurance Company, Rosewood London opened in October 2013, marking the presence of the Rosewood Hotel & Resorts® brand in Europe. Within only a year, Rosewood London became the pioneering fivestar luxury hotel in Midtown, winning eight prominent accolades, including "Best Hotel Suite: Manor House Suite 2016" at The European Hospitality Awards 2016.
Following a £85 million renovation to sensitively transform the 1914 Edwardian Belle Époque building, the original architectural features were painstakingly restored by an expert team of craftsmen, including the magnificent Grade IIlisted street frontage and dome, and the grand Pavonazzo marble staircase which rises up through all seven storeys of the hotel beneath the 166foot cupola. Guests enter via a grand carriageway which leads to a distinctive courtyard giving a sense of arrival more akin to a private manor house than a hotel.
All renovations to the rooms have been carried out with the greatest respect and sensitivity to the character, heritage and architectural integrity of the building. All projects have received full support and approval from planning commissions and relevant authorities. The 262 rooms and 44 suites including nine signature suites, referred to as "houses," have been crafted from the finest materials and appointed to the highest standard to convey the feel of stylish London residences. The Grand Manor House Wing, one of London's most exclusive residences, welcomes guests via its own private entrance and is the only suite in the world to possess its own postcode.
Transformed by award winning, landscape designer Luciano Giubbilei, The Terrace enables guests to savour unique food and drink offerings reflecting the flavours and ingredients of each British season in a luxurious garden setting. The yearround garden terrace offers guests unique dining and drink experiences inspired by the British seasons. Surrounded by lush greenery, The Terrace evokes the design of a quintessential English garden with seasonal flowering plants in textural woven willow baskets highlighting the British craft heritage. Classically pruned London Plane Trees form the overhead greenery and soft glow lighting offers a subtle backdrop enhancing The Terrace's privacy and intimacy.
Situated in the heart of Midtown on High Holborn, Rosewood London offers those coming to the capital for pleasure or business with easy access to both the City as well as attractions such as Covent Garden, the British Museum, the Royal Opera House, West End theatres as well as worldclass galleries just a short walk away.