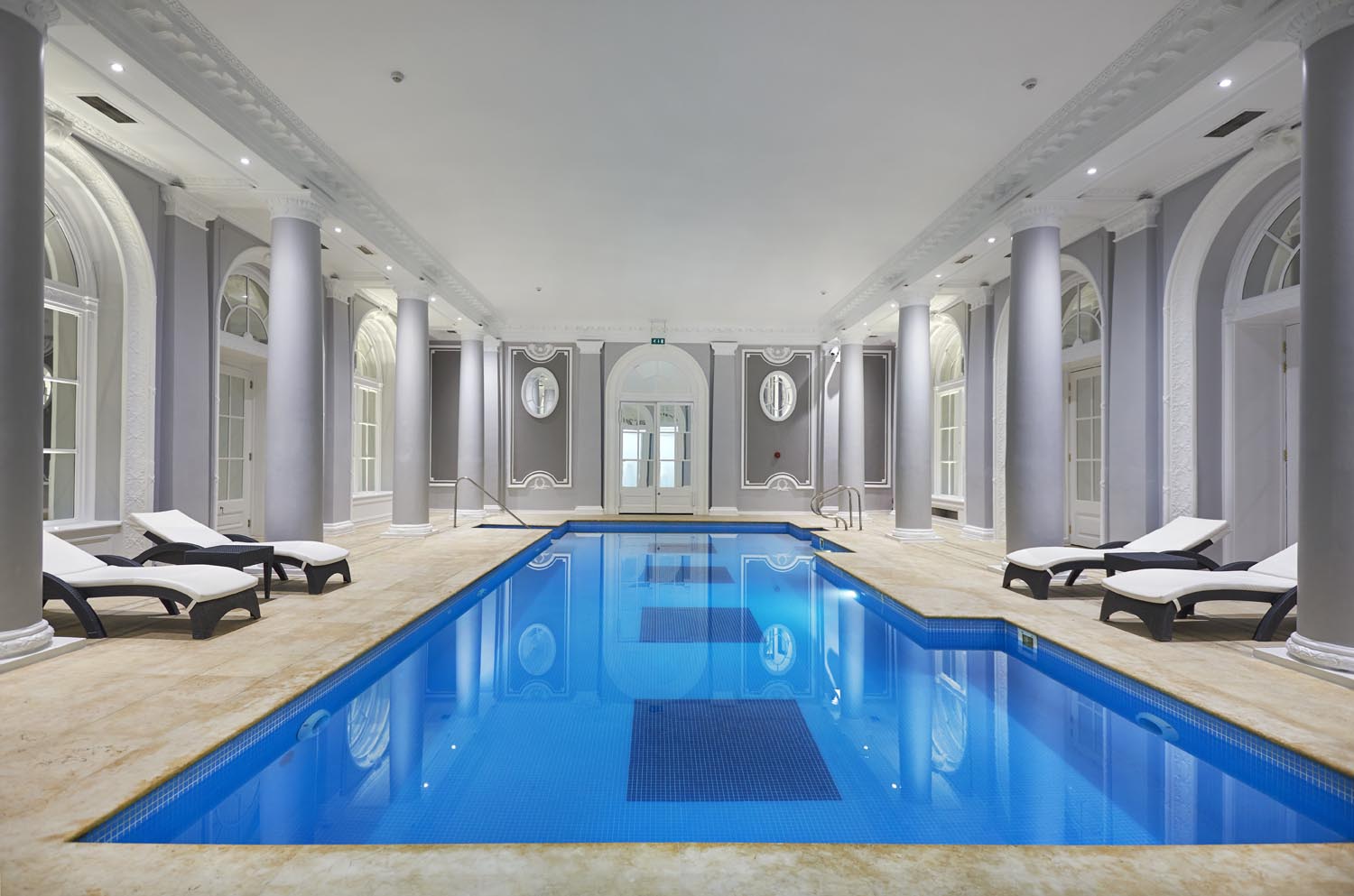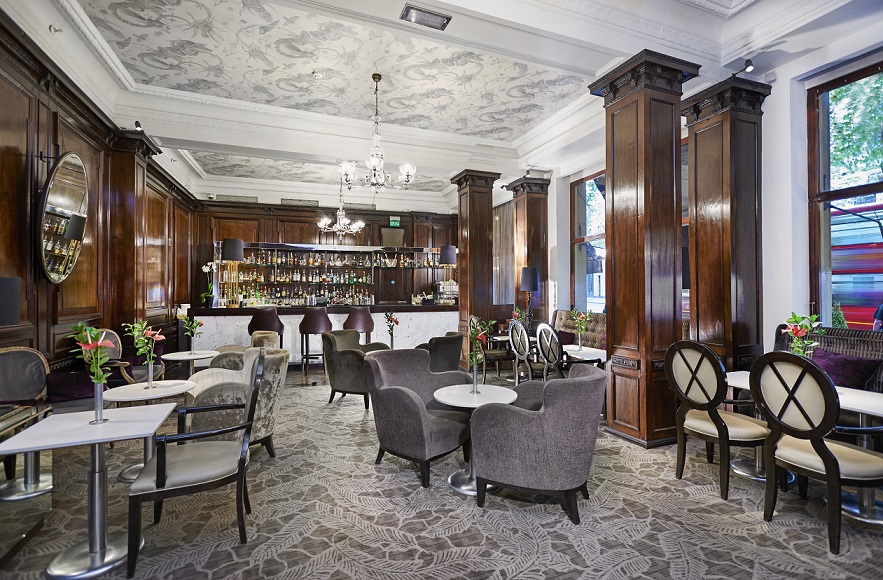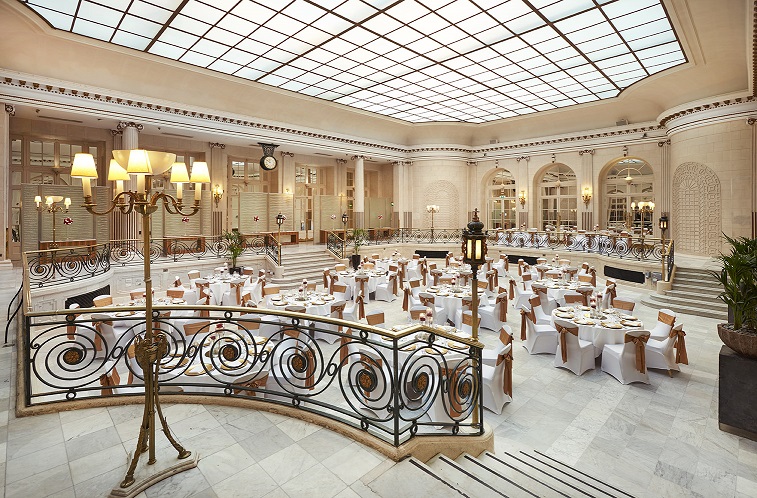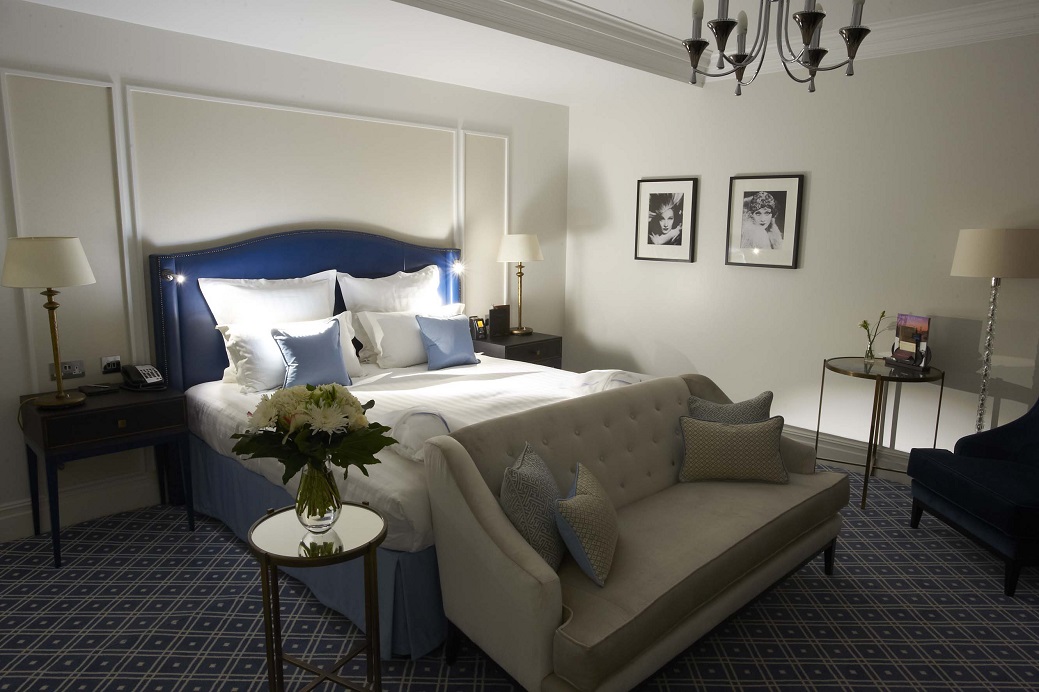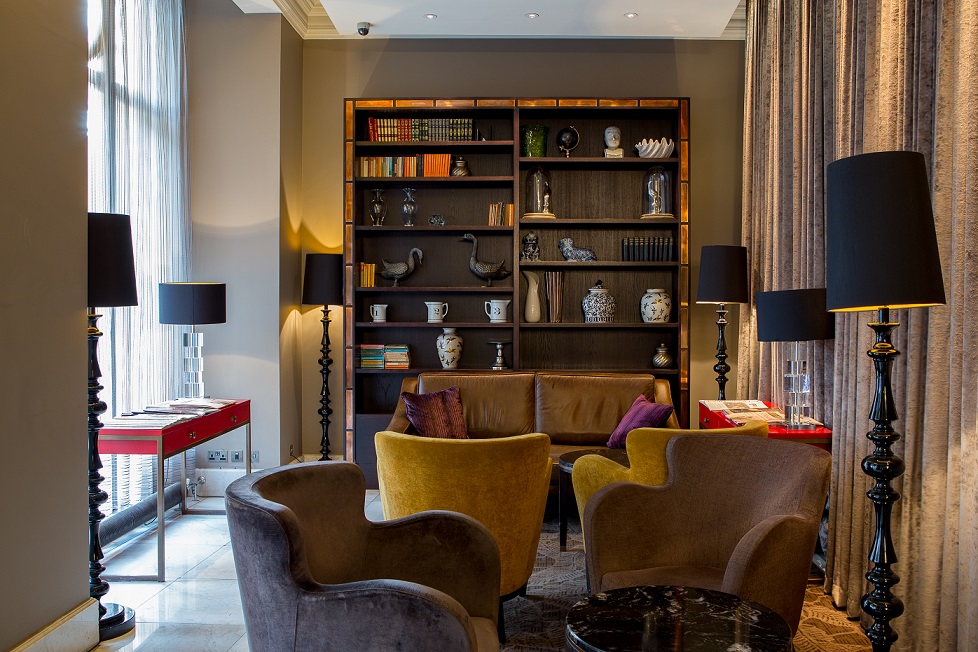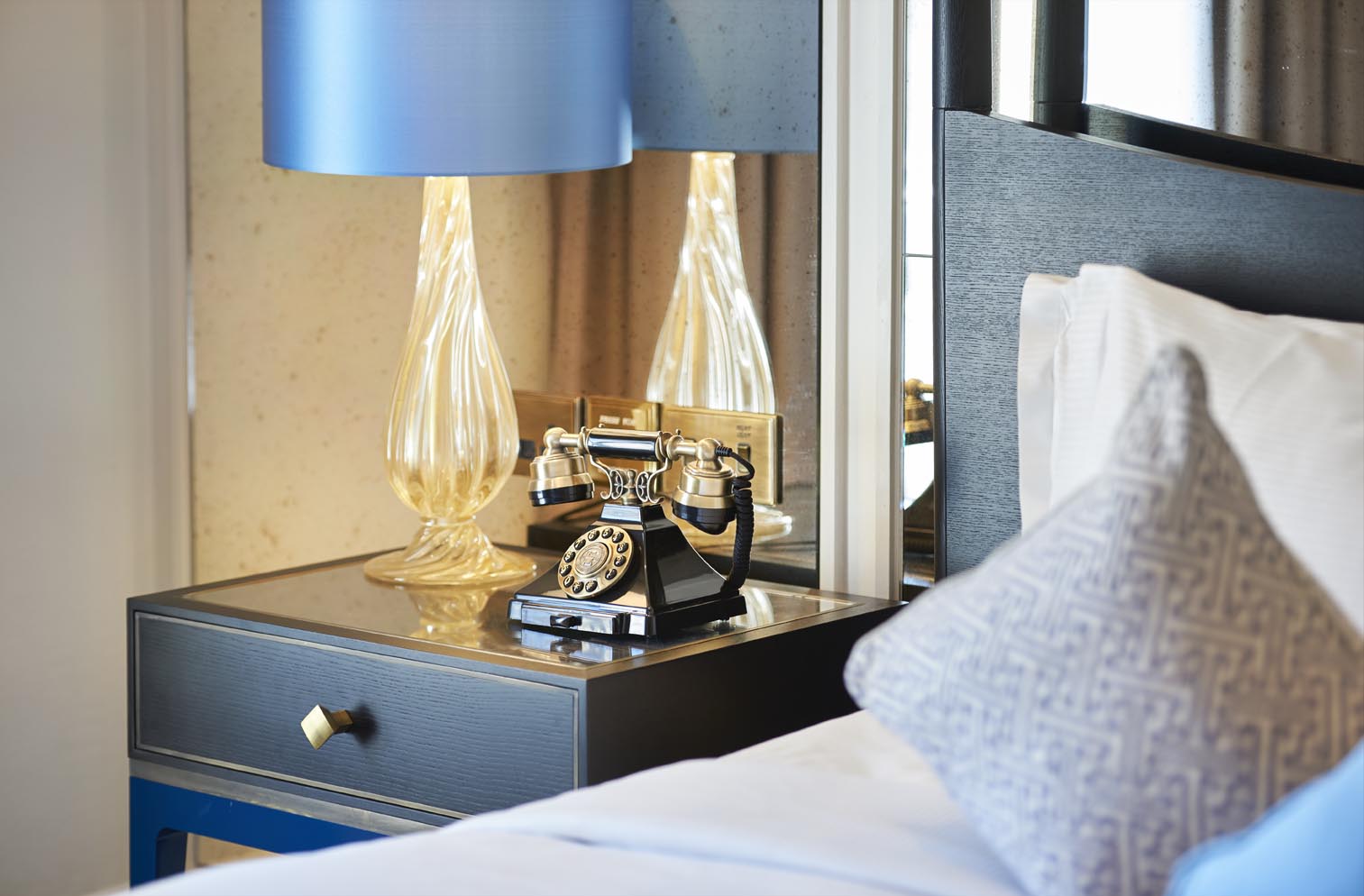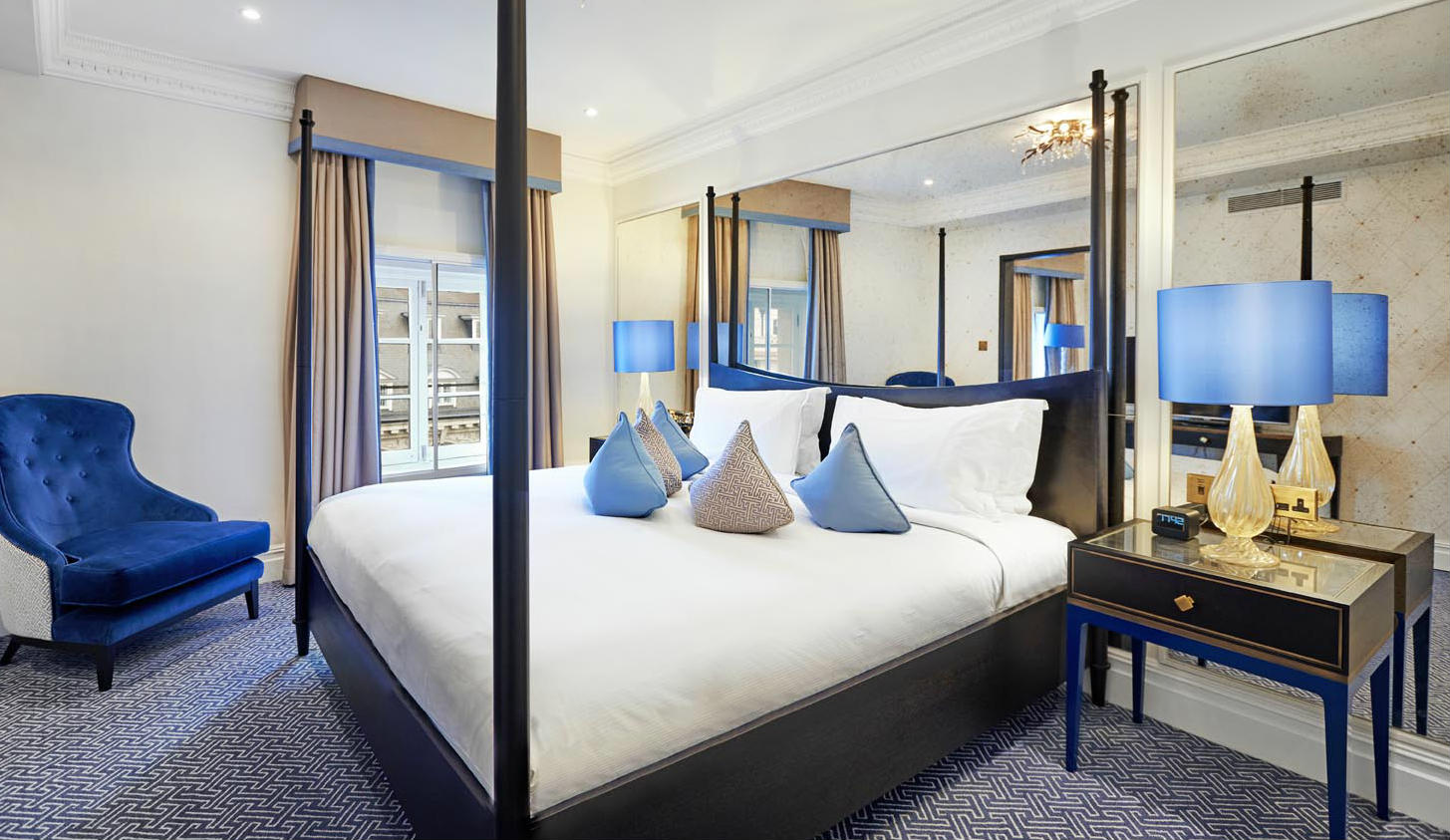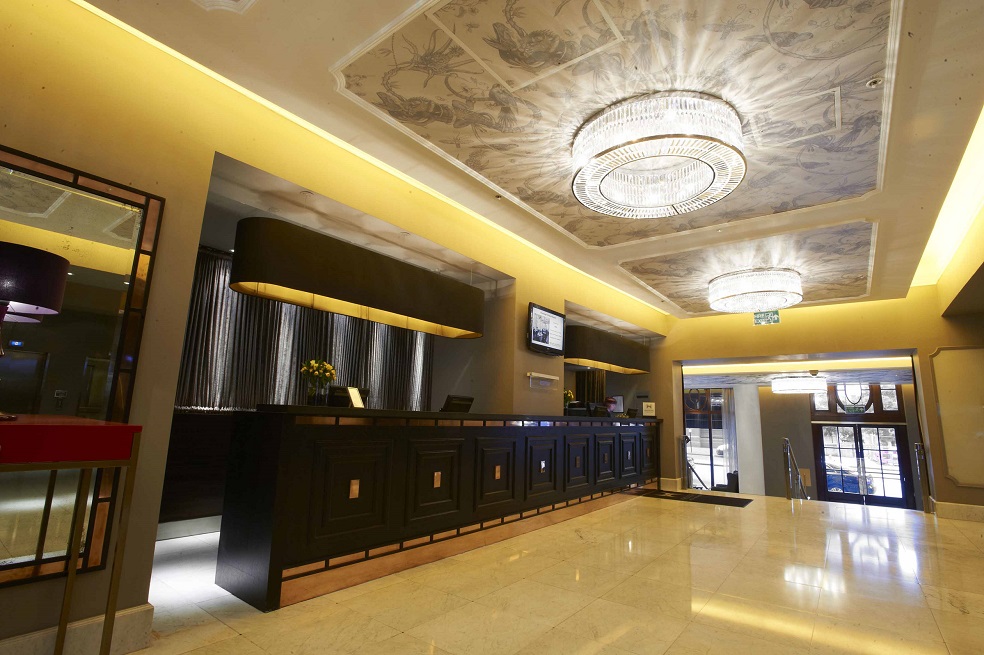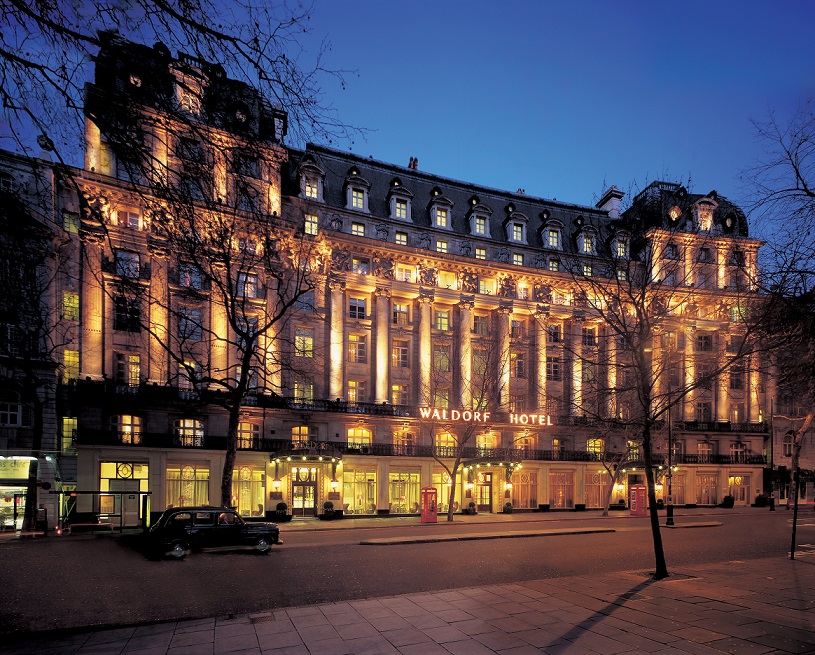 英国伦敦华尔道夫希尔顿酒店
The Waldorf Hilton London England
伦敦华尔道夫希尔顿酒店
伦敦西区的古今交辉
华尔道夫希尔顿酒店是一家坐落在伦敦西区的地标性酒店,是一座拥有丰富文化内涵传奇色彩恒久建筑与深厚历史的奢华酒店,完美结合伦敦闻名遐迩的历史与文化及21世纪的繁华。
伦敦西区是与纽约百老汇齐名的世界两大戏剧中心之一,是表演艺术的国际舞台,也是英国戏剧界的代名词。酒店是伦敦剧院区中心的标志性建筑,有超过100年的历史,可轻松步行到Lyceum剧院和London Coliseum剧院。从酒店轻松驱车5分钟,就可抵达拥有许多精品店的科芬园,许多精彩活动如火如荼。酒店所在位置是伦敦正中,距离伦敦金融中心只有2英里,因而是商务旅者的理想下榻之所。艺术与文化中心 — 索美塞厅和泰晤士河也与酒店比邻而居。
既为一家希尔顿欢迎计划认证的酒店,它为中国宾客提供特定的服务与用品也是情理之中。比如,专门配备一位会说中文的员工;在早餐菜单中增加额外品种,即使人在旅途,也能享用传统中式早餐;客房中专门配备免费矿泉水中文电视频道和泡茶设备等。此外,中国客人还可以在酒店使用中国银联信用卡。
时尚现代的客房中流转着舒适休闲时光。每间客房都十分宽敞,配备等离子电视无线网络和英王爱德华时代的大理石盥洗架煮水茶壶以及多种中式茶叶,此外还配备两双舒适的希尔顿拖鞋。每间客房造型各异,从天花板上垂下的吊灯有着银色的枝桠,支撑着一盏盏小灯,氛围如梦似幻,叫人卸下行囊,一坐不起,忘却世间繁华。
希尔顿套房代言了五星级酒店的极致体验,超大通透空间里包含宽敞卧室配备按摩淋浴房和防雾放大镜的现代浴室安置沙发床的额外超大休闲区和客用盥洗室。17英寸的Crown Royal床垫让睡床更为舒适。专门为酒店制作的现代艺术品和电子照明设施营造出令人难忘的别致氛围。
Good Godfrey's酒吧取名于才华横溢的Howard Godfrey — 著名的华尔道夫驻场乐队前领队。Howard Godfrey和其乐队Waldorfians在20世纪20年代初期是伦敦社交界红极一时的大牌人物,他们的演唱取得巨大成功,是当时整个伦敦最受欢迎的乐队,引万人空巷。酒店对这段卓越的历史深感自豪,并以此为灵感重新打造了新酒吧。白天,Good Godfrey's提供午餐。日暮时分,许多创意大胆的鸡尾酒和各色小吃便"粉墨登场"了。
Homage Grand Salon餐厅拥有路易十六时期的装饰风格,其设计灵感源自欧洲的经典咖啡馆。点一道苏格兰熏三文鱼,或就着香槟品尝久负盛名的香橼塔,在水晶吊灯皮制座椅现代艺术所烘托出的高雅氛围中享受美食带来的纯粹愉悦,着实叫人无以自拔。
The Waldorf Hilton London
The Now And Then Of London's West End
The Waldorf Hilton, London is located in the capital's vibrant West End. This luxury hotel has rich culture, timeless architecture and long history, blending perfectly the London history, culture and the wonders of the 21st century.
London's West End is one of the two major theater centers in the world, the other being the Broadway in New York. It is an international stage for performance art and also a synonym for the English theater. The hotel is an iconic building in the heart of the London theater district and has a history of over 100 years and is within easy walking distance of the Lyceum Theater and the London Coliseum Theater. Just a 5minute drive from the hotel, you can reach Covent Garden, surrounded by many boutique shops and exciting events. The hotel is located in the middle of London, only 2 miles from the London financial center, and is an ideal place for business travelers. Art and Culture Center Somerset and the Thames are also close to the hotel.
As a certified Hilton Honors hotel, it is within reason for it to provide the Chinese guests with specific services and supplies. For example, to include a Chinesespeaking staff; to add additional food selections in the breakfast menu so one can enjoy the traditional Chinese breakfast even during a trip; rooms are equipped with free mineral water, Chinese TV channels and tea making equipment. In addition, Chinese guests can also use the China UnionPay credit card at the hotel.
Expect quiet and comfortable living in the chic, modern rooms. Each room is spacious and equipped with plasma TV, WiFi internet and Edwardian marble washstand, boiled teapots and a variety of Chinese tea and two pairs of comfortable Hilton slippers. Each room has a different style, and the chandelier hanging from the ceiling has a silver branch supporting several small lamps. The atmosphere is dreamlike. After unpacking, indulge and forget the outside world.
The Hilton Suite speaks for the superb experience in a fivestar hotel; a spacious guest room with a spacious bedroom, a modern bathroom with a massage shower room and an antifog magnifying glass, an extra large lounge area with a sofa bed and a guest bathroom. The 17inch Crown Royal mattress makes the bed even more comfortable. Modern art and electronic lighting dedicated to the hotel also create an unforgettable chic atmosphere.
Good Godfrey's Bar is named after the talented Howard Godfrey the famous former Waldorf resident band leader. Howard Godfrey and his band Waldorfians are the big shots of London social circles in the 1920s. They are the most successful and the most popular band in London. The hotel is proud of this great history and recreated the new bar after them. During daytime, Good Godfrey's offers lunch. At sunset, many creative cocktails and snacks await their guests.
Homage Grand Salon has Louis XVI's decorative style, inspired by classic European cafes. Order a dish of Scottish smoked salmon, or have a glass of champagne to go with the famous lime tart, amidst the elegant atmosphere expressed through crystal chandeliers, leather seats and modern art. How adorable