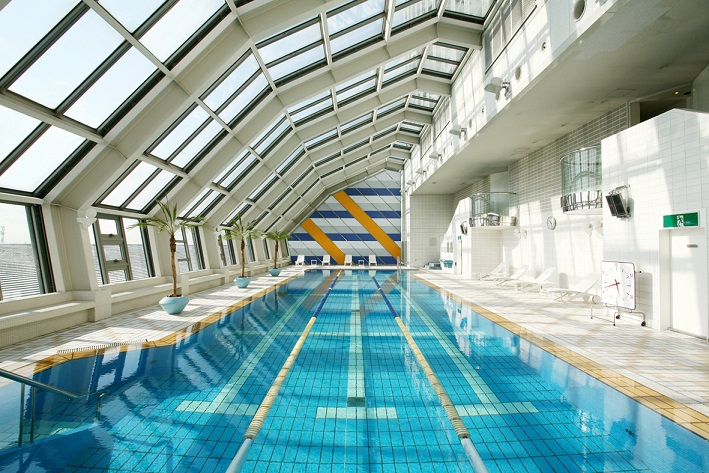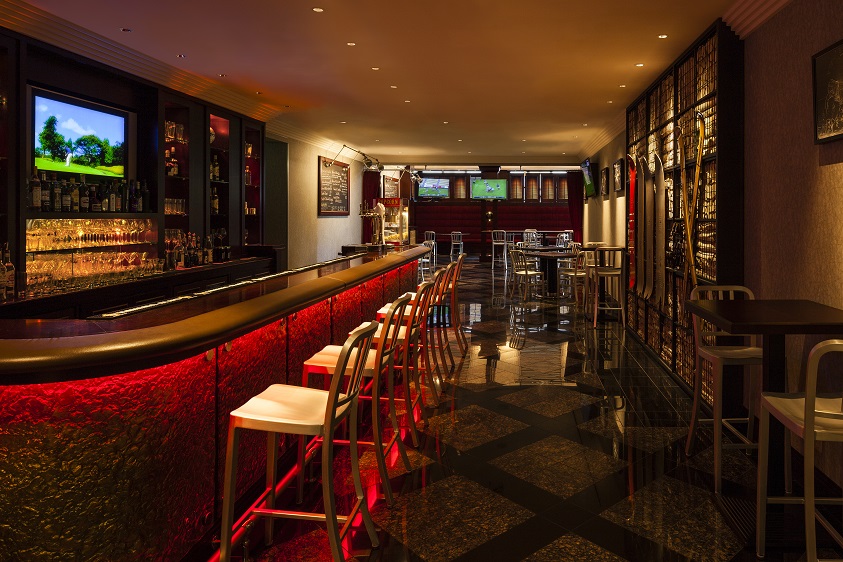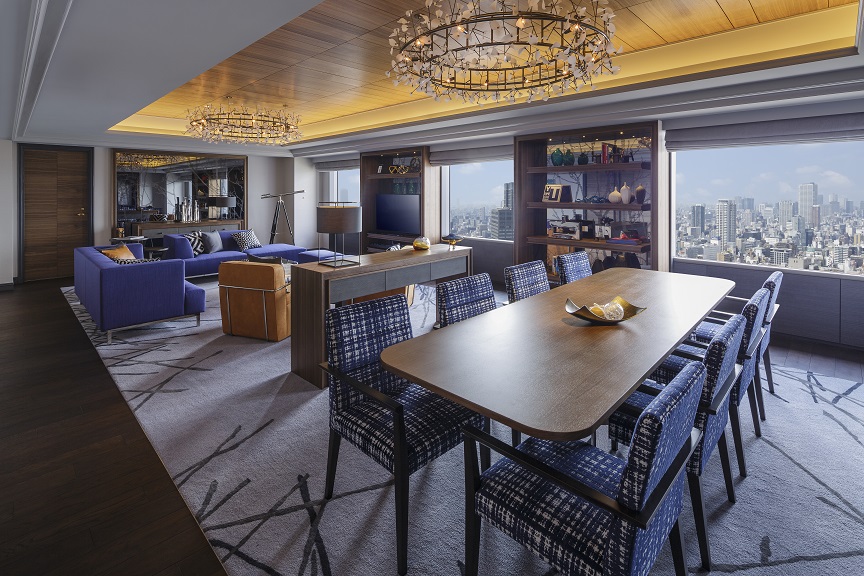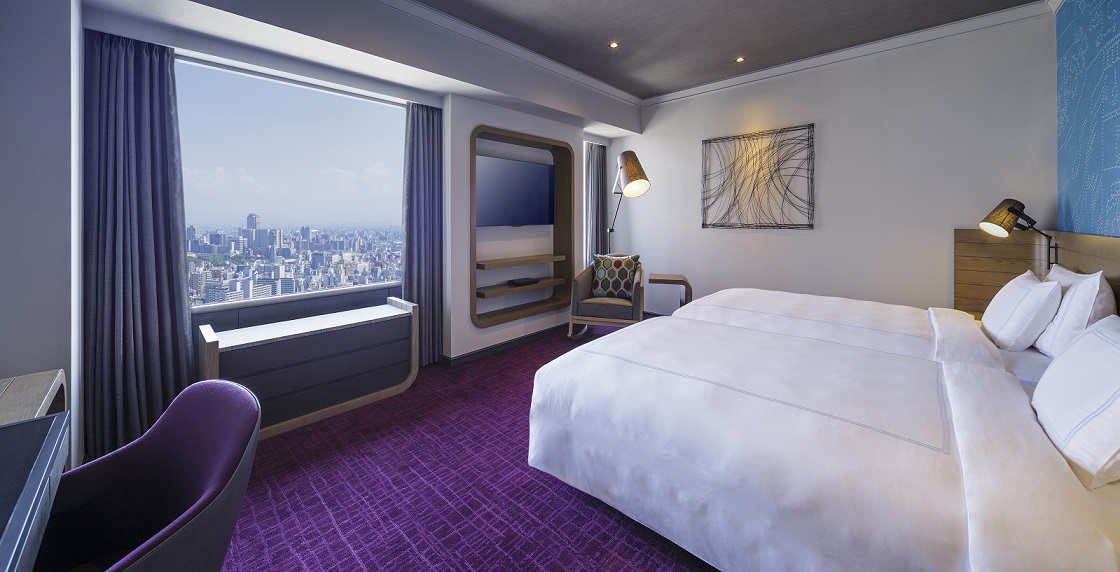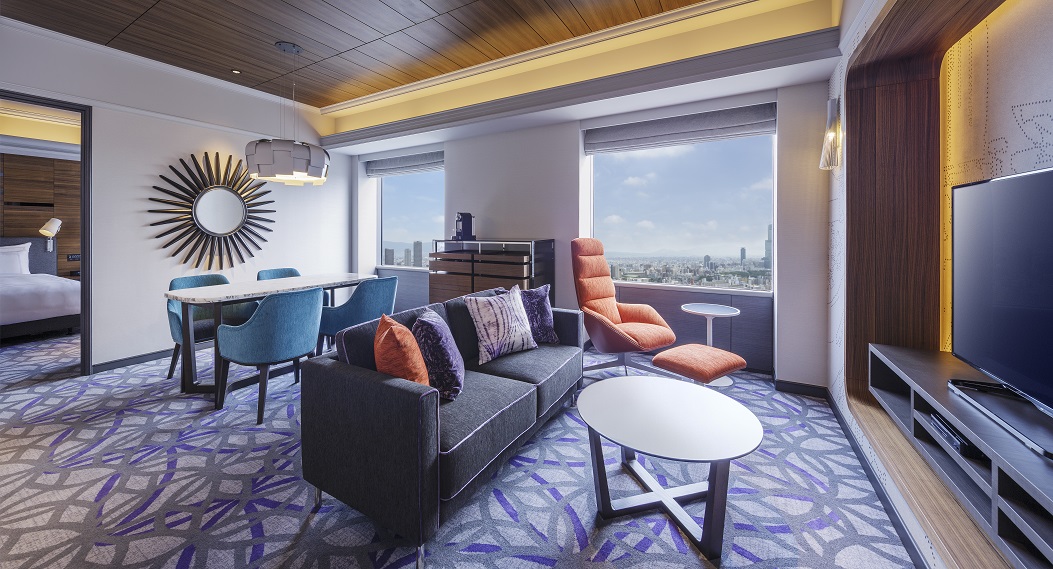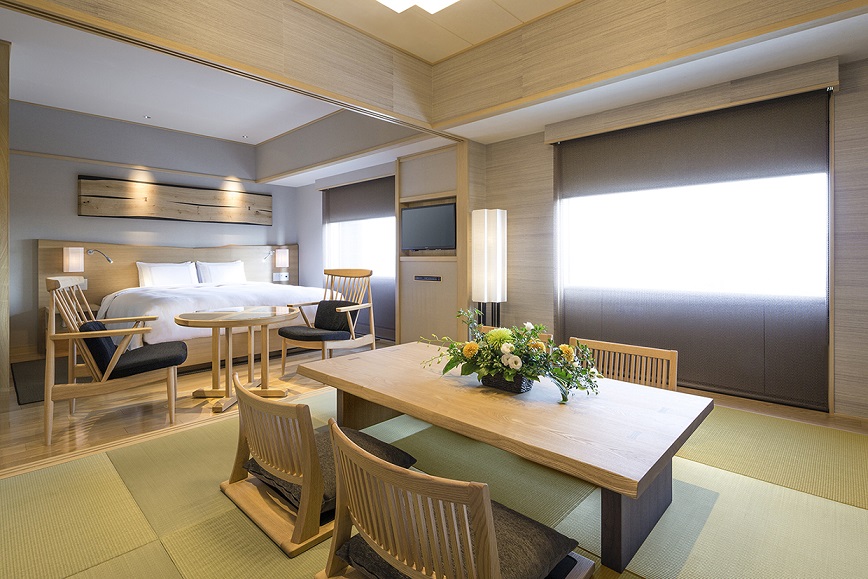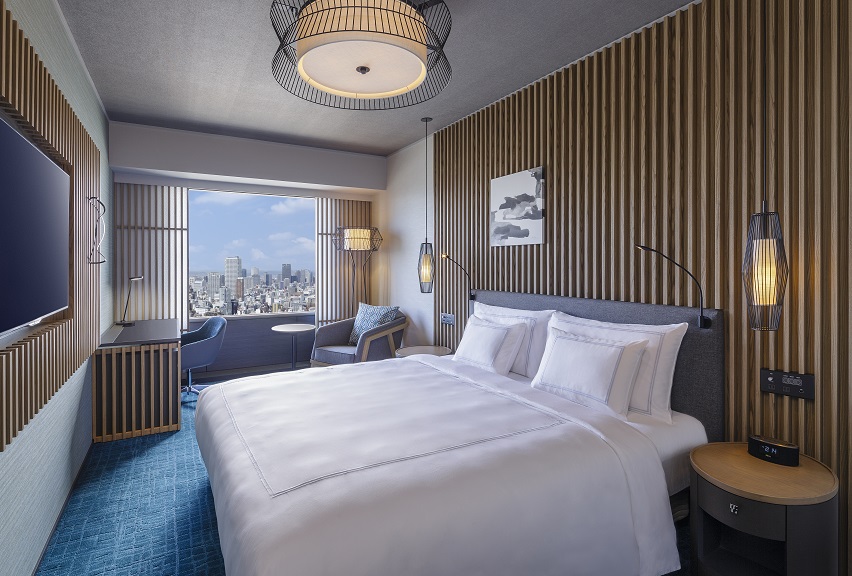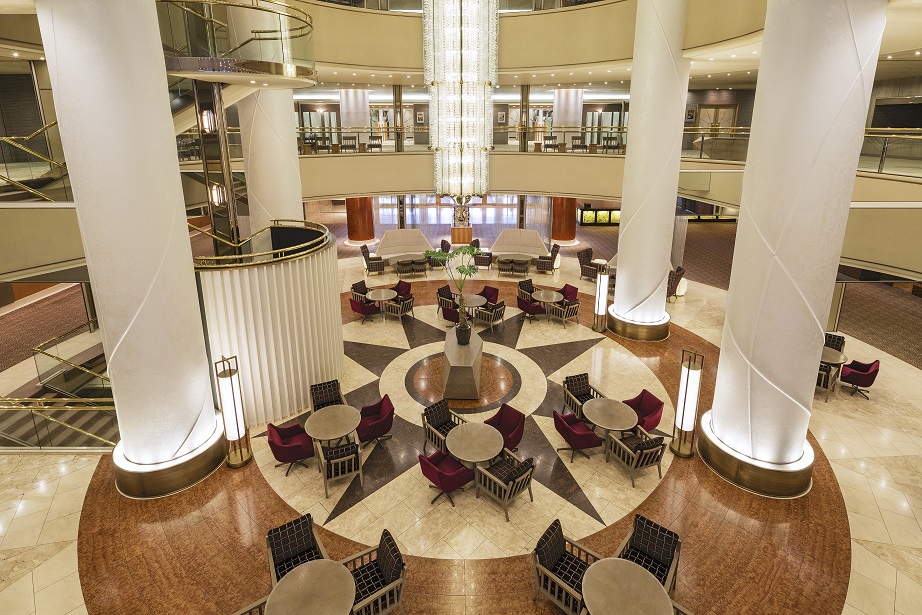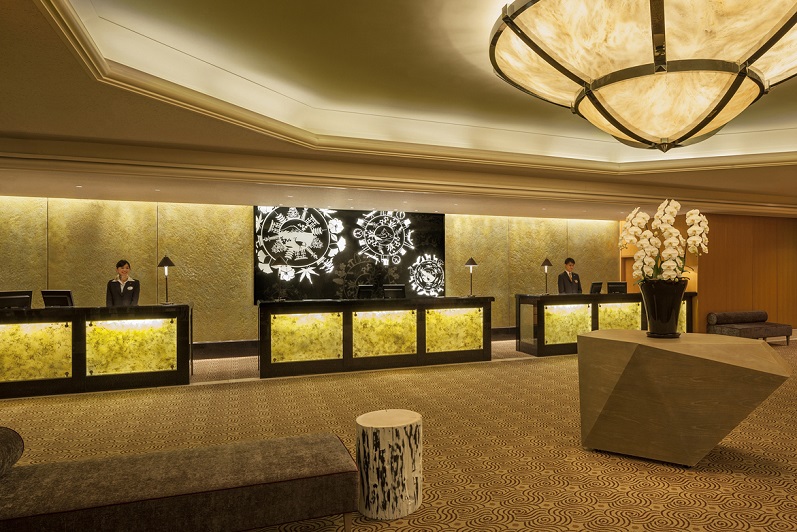 日本大阪南海瑞士酒店
Swissôtel Nankai, Osaka,Japan
大阪南海瑞士酒店:与都市活力之心零距离
大阪,日本第二大城市,西日本政治经济文化交通的中心。从圣德太子创建四天王寺算起,历经1400余年。至江户时代,已发展为人口稠密物流繁忙的商业中心。今日的大阪,不仅有重大历史事件的舞台,更以花样繁多的特色美食,直爽务实的商人作风热情幽默的市民气质著称。正如其别名"天下的厨房"一般,满溢着活色生香的人间烟火。
而去往这样的大阪,比起隐逸山林,清幽避世的度假型酒店,于闹市区下榻于精品酒店,或许是与地域性格更为契合的选择。贴身感受都市脉搏的同时,更能够尽享顶级地段的便利:城中热点举步可及;机场车站周边名胜,皆可轻松抵达。将预算给路途的时间精力最小化,充分享受愉悦假期。
大阪南海瑞士酒店(Swissotel Nankai Osaka)正是一家能够完美满足这种期待的酒店。给访客印象最深的,首推其无以伦比的地理位置:难波区域,是大阪中央的最繁华地带;而南海瑞士酒店,恰处于有着"难波的玄关"之称的南海电铁难波站正上方,下楼乘车即可前往佛教圣地吉野山,同一栋大厦内还有老牌百货店高岛屋,血拼都能"足不出户"。酒店与关西国际机场之间有直达快车连通;同时紧邻高速巴士站,距离JR难波站亦仅有步行数分的路程,陆路往返日本各处同样十分便捷。向西,是道顿堀;向北,则是心斋桥。大阪的美食游乐购物皆于沿途集结,如同一席流动的盛宴,呈现于酒店住客眼前,推门即有活力扑面而来,举步便可轻松融入其中。
于寸土寸金的市区选址,是一次完成的事;而闹中取静为宾客守住一方惬意空间,是需要一直做的事。南海酒店,作为在日本的第一家,也是现有的唯一一家瑞士酒店,自2003年9月开业至今,始终紧抱品牌对人和环境的使命感,不断追求更高品质的住宿体验。它共有546间客房和套房,其中42间位于行政楼层,并设有行政酒廊。尊贵房优势房精选房行政房等多种房型,均采取瑞士当代设计风格,勾勒出时尚而优雅的基调;并装备先进的客房设施,于细节彰显现代舒适感。
住宿之外,南海瑞士酒店也是举办各类公私活动的优秀场所。多样的空间,能够灵活对应不同类型和规模的需求:商务或学术会议,Naniwa大宴会厅可容纳多达1400人,另有18间其他多功能厅可供选择;难忘的婚礼不妨设在Ciel Bleu宴会场,以玻璃幕墙外的城市全景,为幸福时刻背书;密友小聚,甚至是一场茶道表演,传统日式装潢的Koya餐厅最为适合。
无论是专程前来饕餮玩乐,还是经此中转至京都奈良神户等地;大阪这座城市,都是值得带上笑容一访的,住在大阪南海瑞士酒店,甚至只需要一个晚上然后,或许它会变成生命中,在这里的第一个晚上。
Swissôtel Nankai, Osaka : The Centre of A Vibrant City
Osaka is the second largest city in Japan and also the political, financial, cultural centre and traffic hub of the west Japan. It has been 1400 years since the founding of Shitennoji by Prince Shotoku. In Edo Period, The city has become a densely populated and busy business center. Today, Osaka is not only the stage of important historical events, but is also famous for its variety of cuisine, straightforward businessman attitude, and its passionate yet humorous personality. And its lively life style goes well with its epithet, "the kitchen of the world".
Instead of going to a reclusive resort hotel, it is probably more fitting to stay in a boutique hotel in the downtown area when you visit Osaka. This way, not only can you experience the pulse of the city, but also enjoy the convenience of the top location where you can visit all the hotspots in the city by walk. Airport, train station, tourist spots, you name it, you reach it. Without the long commuting time, you could enjoy your holiday the best.
Swissôtel Nankai, Osaka is ideally located in the heart of Namba, Osaka's most exciting entertainment, shopping and dining district. The hotel sits above Nankai Railway's Namba Station, offering direct train access to Kansai International Airport and all major tourist attractions –Buddhist pilgrimage destination Mt. Yoshinoyama, and Takashimaya departmant store in the same building as the hotel. The hotel is just a few minutes' walk away from JR Namba station, making it convenient to go to anywhere else in Japan. To the west, you go to Dotonbori, to the north, you go to Shinsaibashi. Whether you want the cuisine, entertainment or shopping in Osaka, they're just right outside the hotel gate.
Choosing a location in the downtown area, happens only once, but creating a peaceful and cozy space for the guests is something that requires continual effort. As the first and only Swiss hotel in Japan, Swissôtel Nankai, Osaka has worked continuously to improve its staying experience for the guests since its opening in September 2003. It has 546 guestrooms and suites, among them, there are 42 Executive rooms and a Swiss Executive Club Lounge. All the rooms in the hotel, premier room, Swiss advantage room, Swiss select room, Swiss executive room are designed with the blend of contemporary Swiss style, modern technology and local touches.
Not only is it excellent for staying, the hotel is also fabulous for holding any public or private events with a variety of space to accommodate demands of every type and scale. For business or professional conferences, Naniwa conference hall can accommodate for more than 1400 people, and there are also other 18 multifunctional halls to choose from. For unforgettable weddings, choose the Ciel Bleu conference hall and let the panoramic views of the city outside the glass wall add that special grandeur to your event. And if you're looking for a small get together between friends, or even a tea Tao performance, then the traditional Japanese style Koya restaurant is your best choice.
Whether you have come for Osaka, or you are transferring to Kyoto, Nara and Kobe, the city of Osaka is worth a visit. And this stay of yours in Swissotel Nankai Osaka, for it might just require one night, will turn into the first night of your many future visits.
商务合作:
咨询电话:010-64706107
邮箱:info@hotelelitemag.com
Business cooperation:
Tel:010-64706107
Email:info@hotelelitemag.com