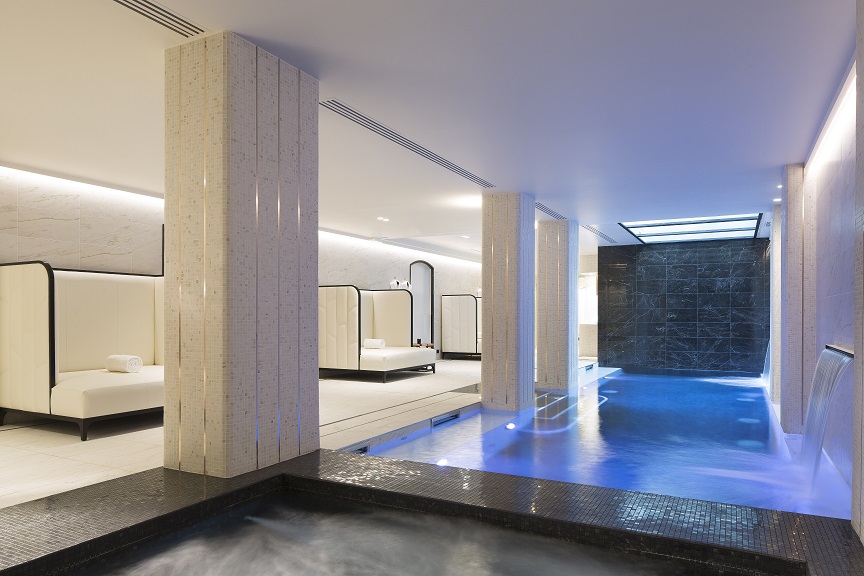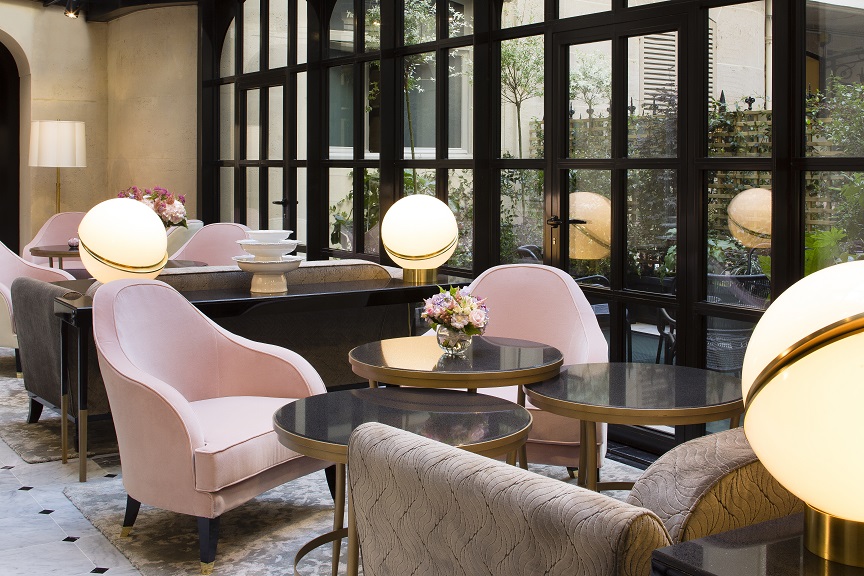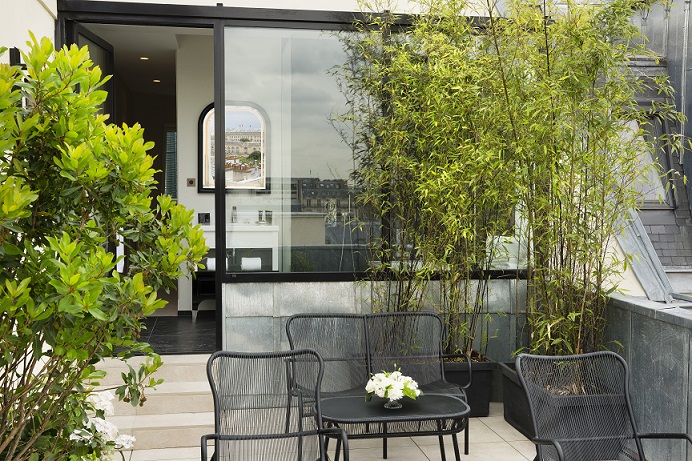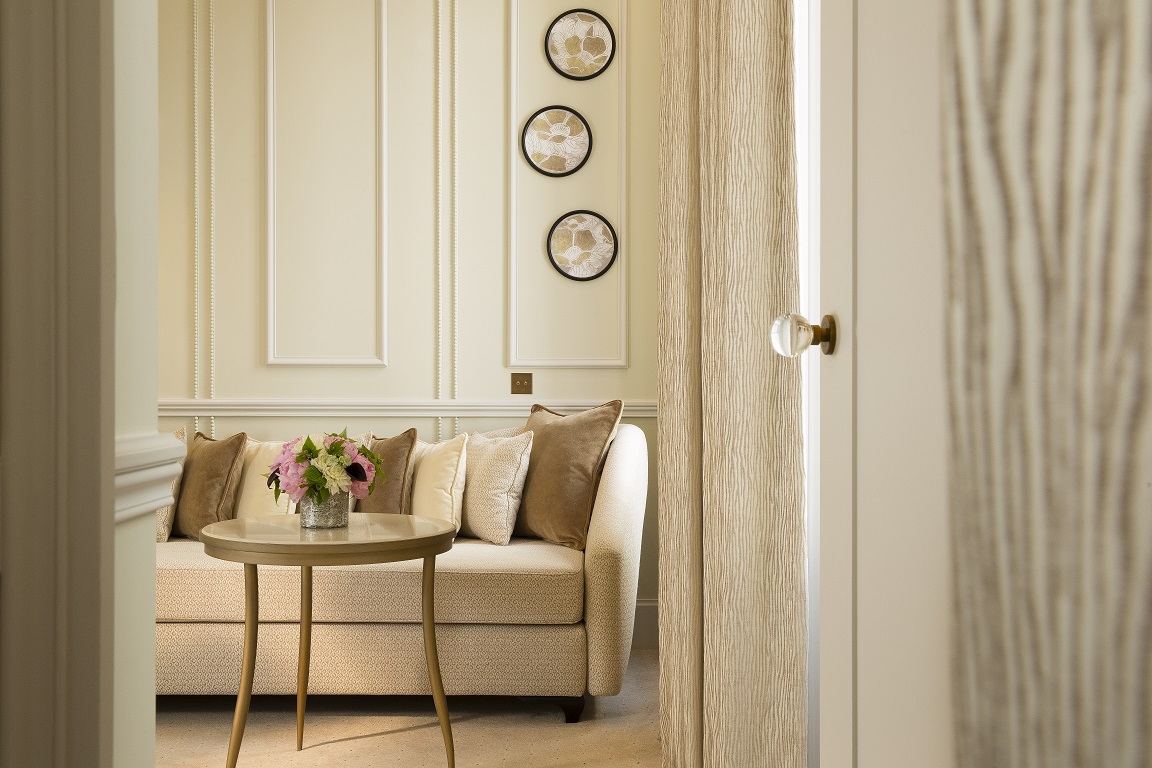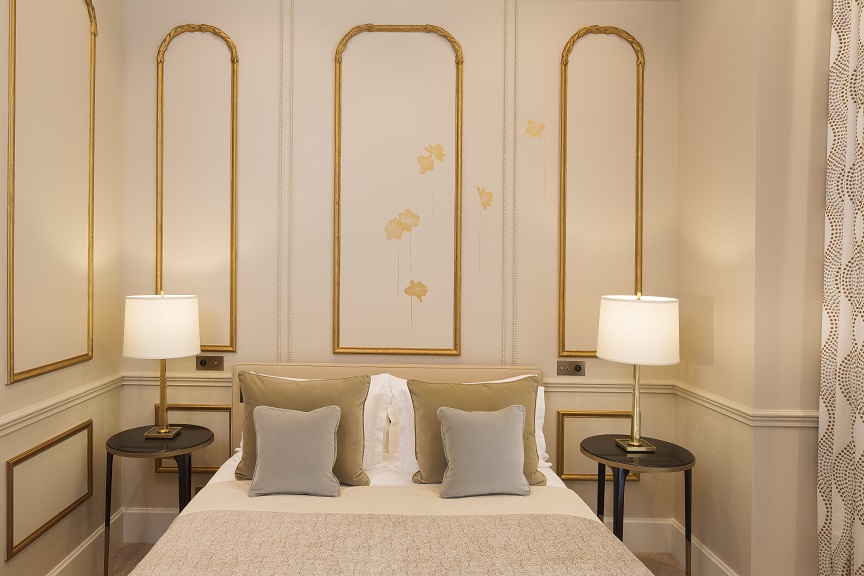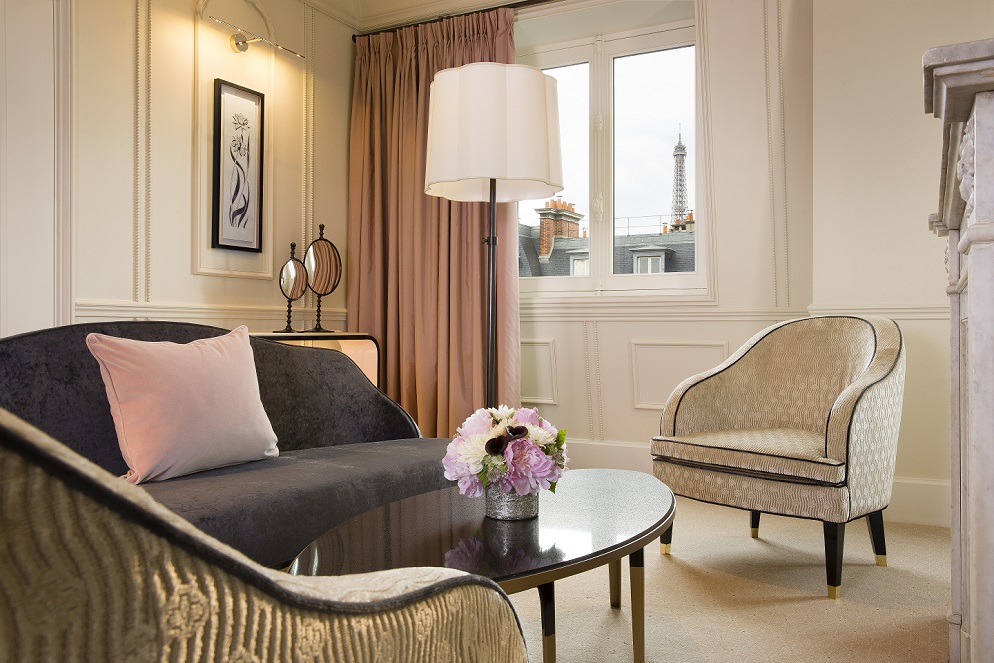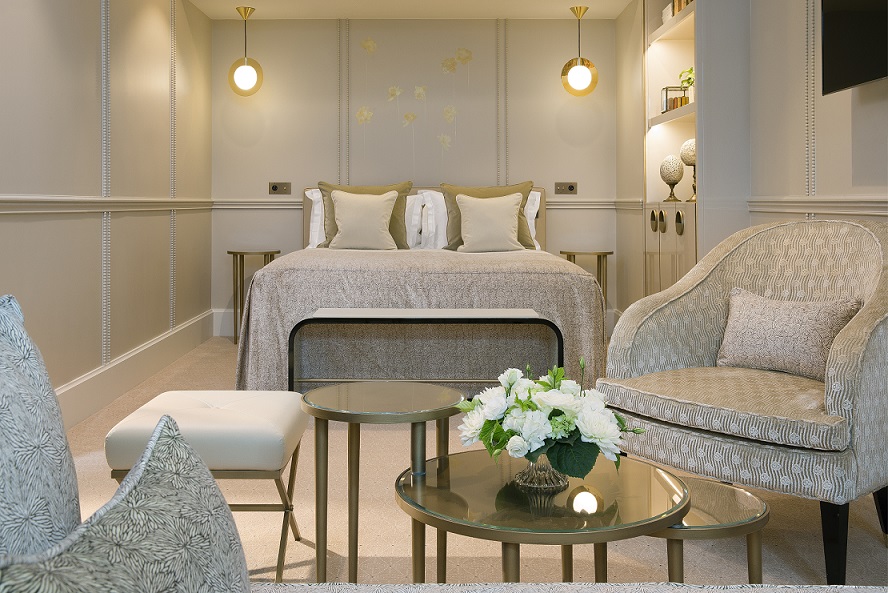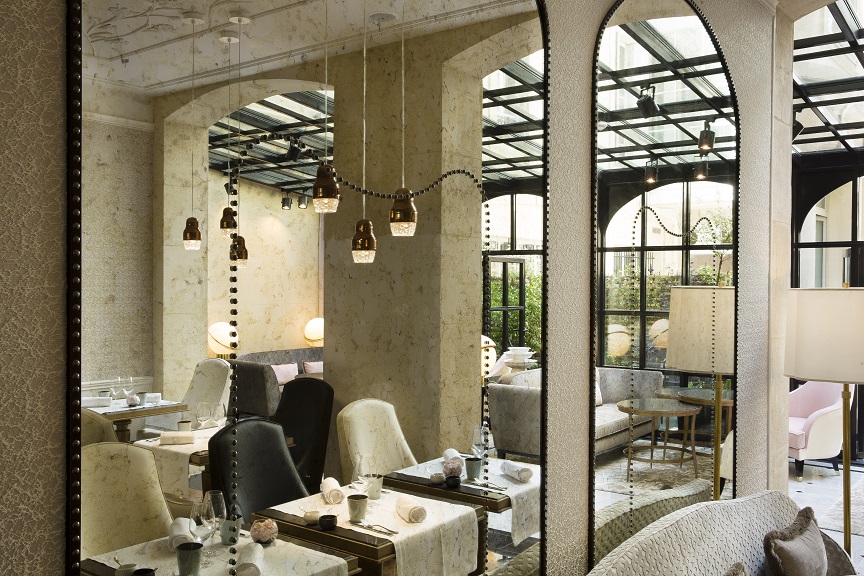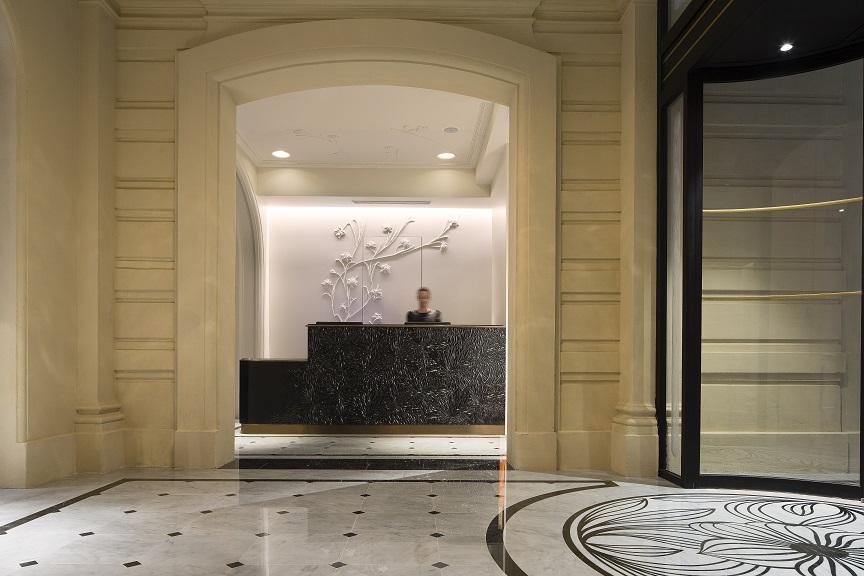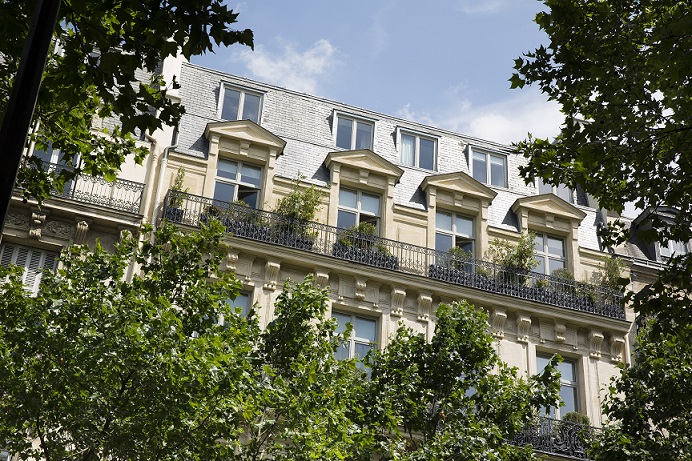 法国巴黎白水仙水疗酒店
Le Narcisse Blanc Paris,French
白水仙水疗酒店–巴黎左岸新酒店的设计故事
现在巴黎最炙手可热的五星级酒店中,除了老牌经典,一家名为Le Narcisse Blanc & Spa的新秀正在成为人们的新宠。这家位于巴黎左岸的仅有37间客房的精品酒店于2016年9月才刚面世,其口碑已经和右岸一众宫殿级酒店不相上下。
酒店之新,以至国内将其名直接音译为乐纳西斯布兰克酒店。其实如酒店官网所称,她的正确名字是白水仙水疗酒店。
三年前的酒店现址尚是一栋办公楼,现业主买下该处物业,找到了设计师 Laurent Bardet和 Laurence Jean夫妇(Laurent & Laurence设计公司),希望在巴黎左岸7区这一黄金地段建成一座酒店。原建筑十九世纪奥斯曼式(19th century Haussmannianstyle)的外观原封不动予以保留,建筑内部完全重建。业主对设计师只提了两点要求,希望酒店是巴黎特色的,而且要与花有关。
巴黎特色是什么呢?在法国设计师看来,巴黎的美是鲜活在此时此刻的美,同时留存着历史的气息,因而是恒久的,怀旧的,动人情愫。而酒店地处左岸,相对商业和旅游元素越来越重的右岸,左岸更安静,更真实,艺术气息浓厚却不炫耀。花开百种皆美,一家左岸的精品酒店以花为主题,花之美应取其静谧和纯粹。
Laurent Bardet和 Laurence Jean夫妇再近一步,找到了完美承载酒店定位和主题的一个人,克丽欧德梅洛德(Cléo de Mérode)小姐。她生于巴黎,在1900年前后以绝美容貌和高超舞姿名动欧美,她的新发型在当时是巴黎女性热议的话题,肖像被广泛印制成明信片。这位舞蹈家的名字如今不再广为人知(正合静谧之意),却是巴黎历史上"黄金时代"的象征。更巧的是,她的一位艺术家朋友为她取昵称"美丽的小水仙",因此花的意象也具备了。
Laurent Bardet先生最终为酒店起名白水仙(Le Narcisse Blanc),白色既为酒店定调,又规避了水仙单独成词时在西方文化中引申的自恋含义。
白水仙水疗酒店将静谧优雅的设计理念贯穿始终,细节如一盏纯白小巧线条优雅的茶杯,表面没有任何标记,只为营造一座白水仙般纯净的居所。
Le Narcisse Blanc & Spa– The New Design Story at Paris Left Bank
In addition to all the classic establishments, one of the hottest five star hotels in Paris right now is Le Narcisse Blanc & Spa. This 37rooms boutique hotel by the Left Bank just opened in September 2016,its popularity has equaled that of Paris Palace Hotels .
The story behind Le Narcisse Blanc Hotel & Spa design project will now unfold.
Three years ago the hotel site remained an office building. The owner bought the property and found designer couple Laurent Bardet and Laurence Jean (Laurent & Laurence), with the wish to build a hotel at the left bank of Paris in District 7,a golden location. The original 19th century Haussmannianstyle appearance of the building was preserved, and the inside went through a complete rebuild. The owner mentioned only two requirements to the designers, that the hotel should be Parisian, and related to flowers.
What is being Parisian To the French designer, the beauty of Paris is fresh in each moment while retaining a sense of history, which is everlasting, nostalgic and touching. Compared to the right bank where elements of commerce and tourism are ever increasing, the left bank where the hotel is located is much quieter, more real, with strong artistic atmosphere and without showoff. A boutique hotel here that uses flower as its theme, should demonstrate its quiet and pure beauty.
The designer couple took a step closer to finding the perfect muse embodying the hotel's positioning and theme, Miss Cléo de Mérode. She was born in Paris and her charm swept across Europe around 1900s, with her beautiful appearance and superb dancing. Her new hairstyle was the hot topic of Paris ladies at the time, her portraits were widely printed on postcards. The dancer's name is no longer known (which fits the sense of quietude), but she remains as the symbol of the historical "golden age"of Paris. What's more, one of her artist friends, the composer Hahn Reynaldho nicknamed her 'Pretty little narcissus', so the image of flower is now complete.
Mr. Laurent Bardet finally named the hotel Le Narcisse Blanc, meaning White Narcissus, which sets the tone of color for the hotel and avoid the narcissistic meaning in the Western culture when the single word Narcisse is used.
Le Narcisse Blanc & Spa presents a discreet and elegant design throughout. Just like the elegant teacup in its guest room, with no patterns or marks at all on the pure white surface, the hotel only wishes to create a pure residence just like its name.