内部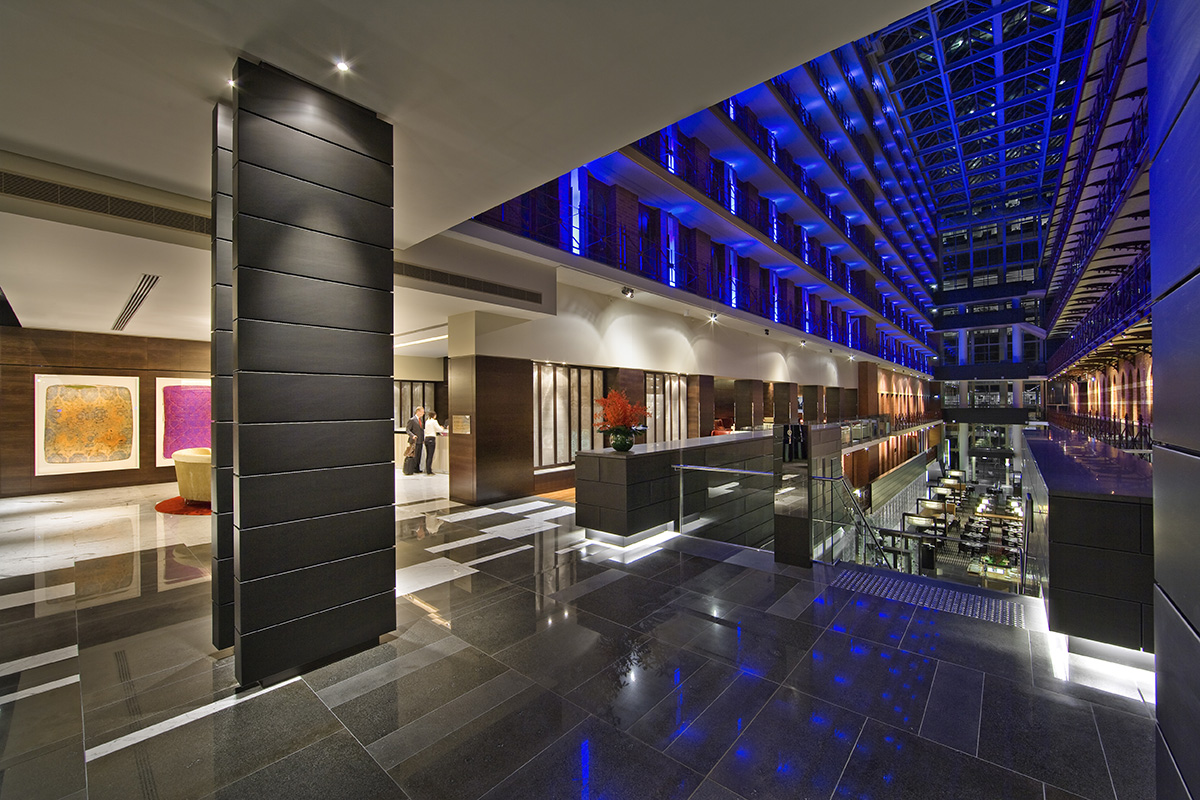 客房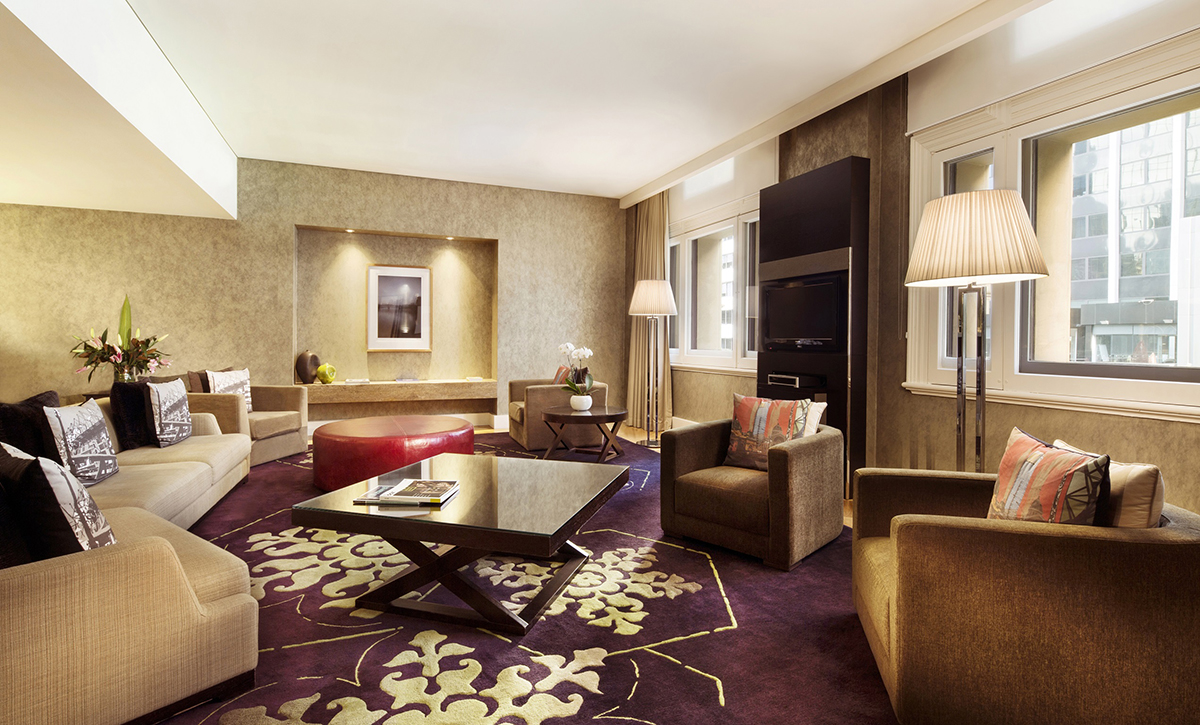 客房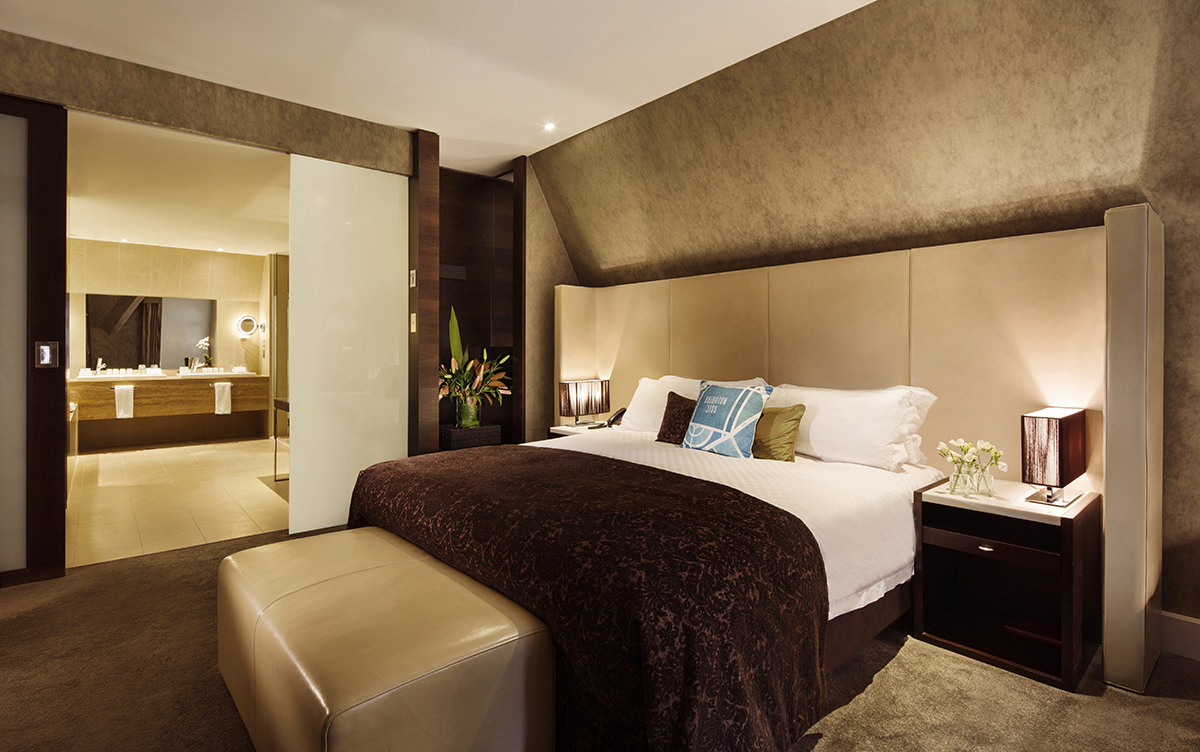 餐厅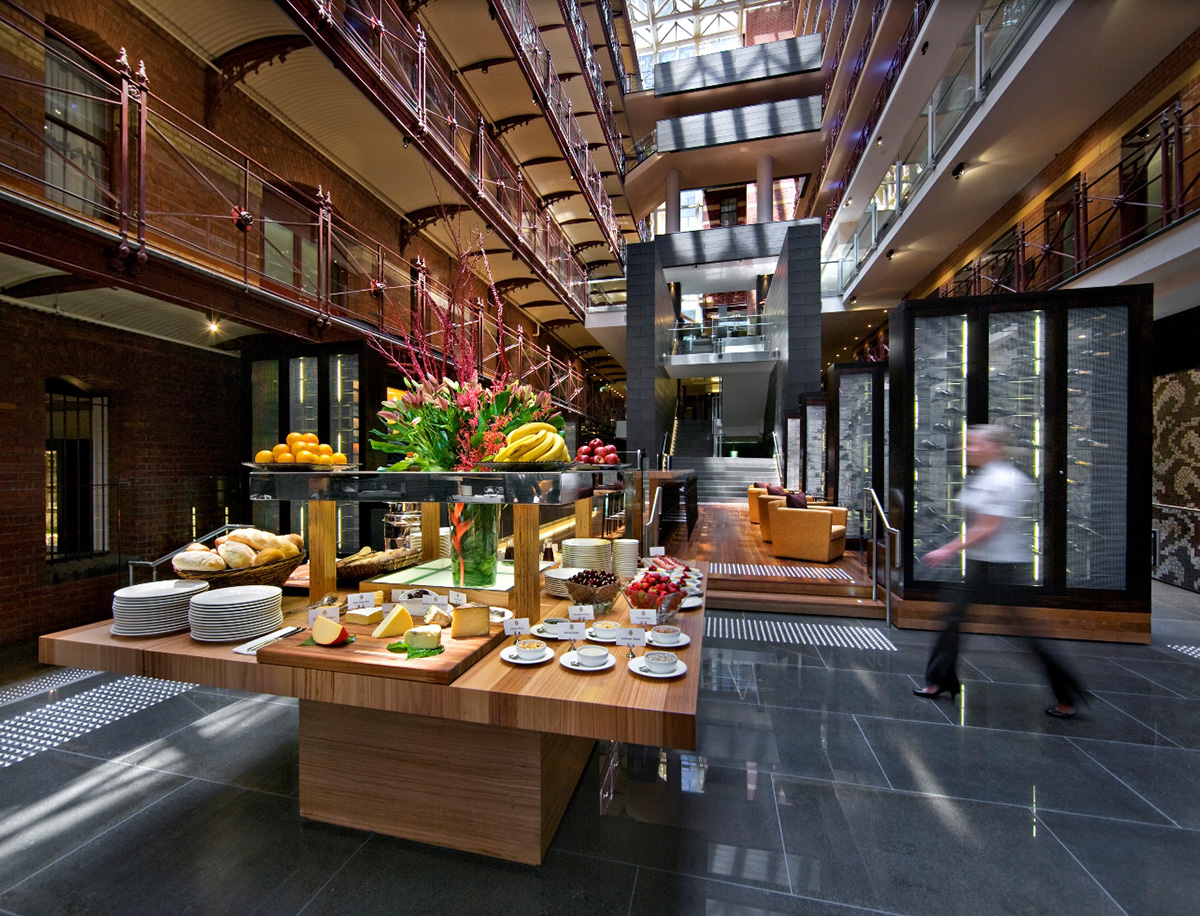 外观
外观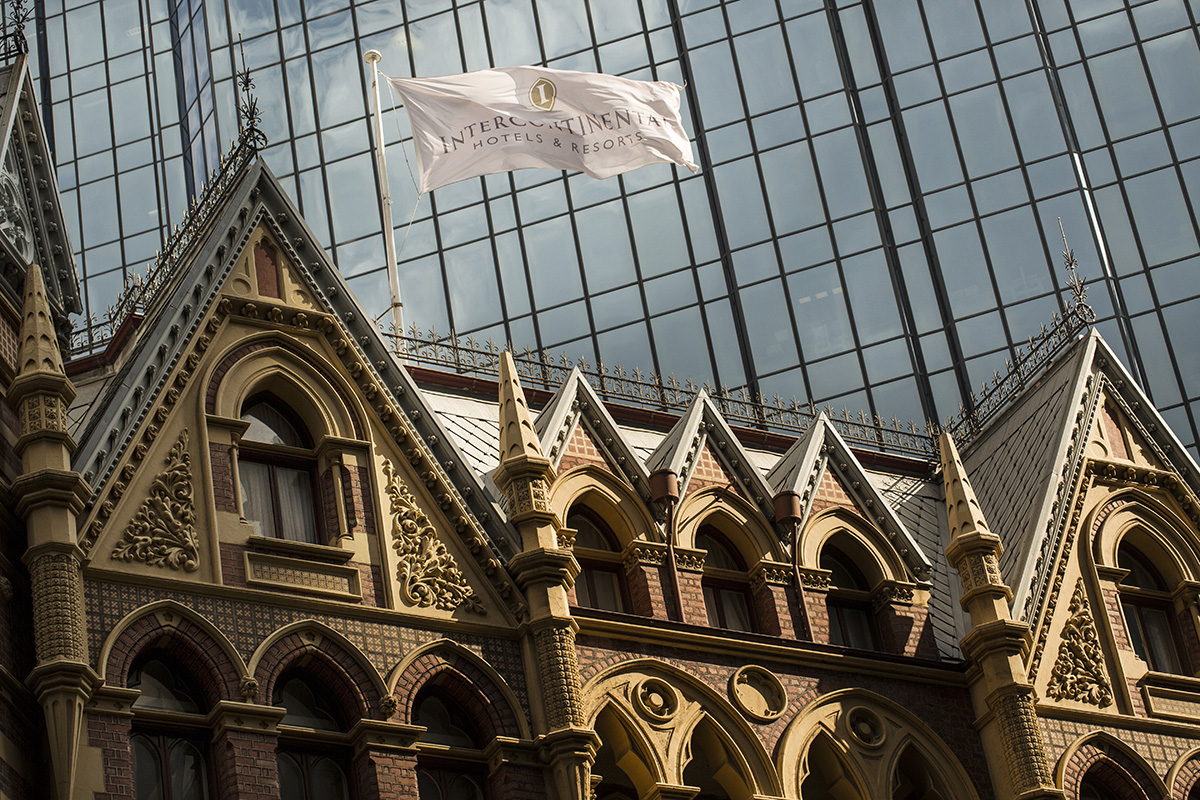 外观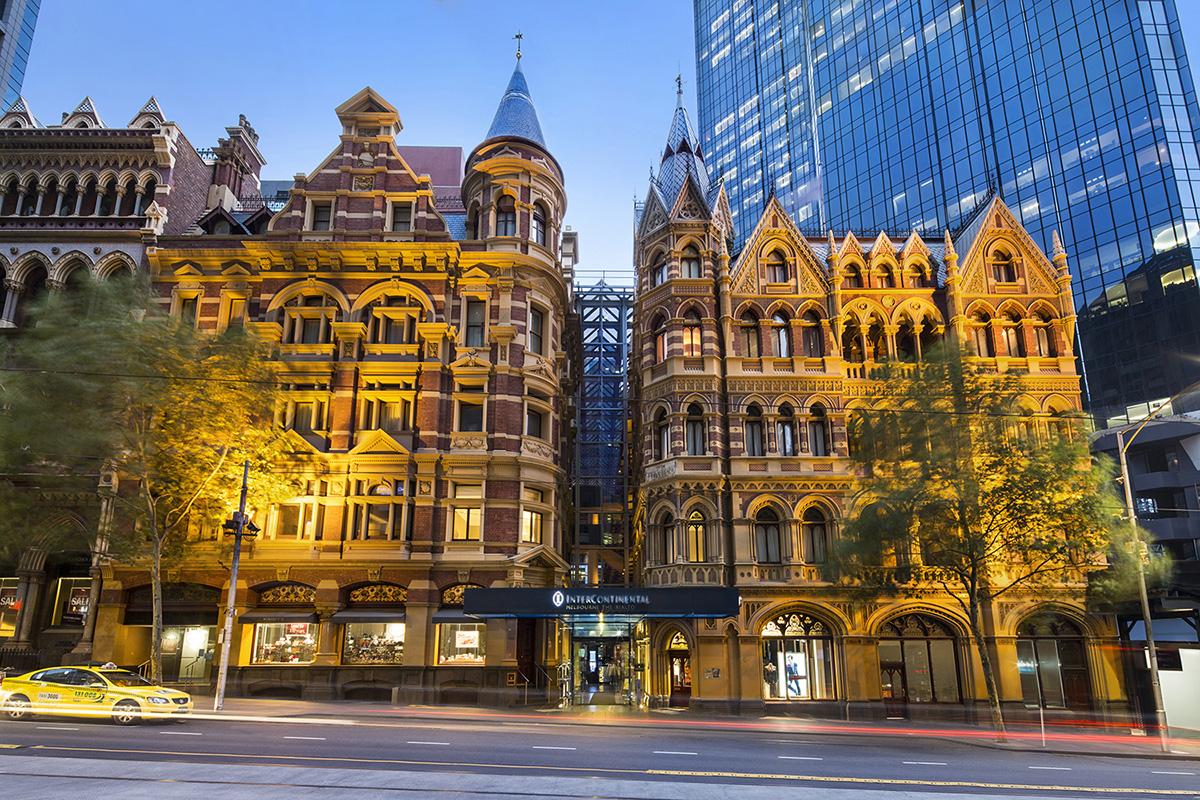 澳大利亚墨尔本里亚托洲际酒店
InterContinental Melbourne The Rialto
墨尔本洲际酒店的前身是一个名叫Rialto的大楼,坐落于市中心最繁华的科林街(Collins Street),已有130年的历史了。酒店大胆地将墨尔本当地独特的涂鸦艺术登门入室。色彩绚烂的涂鸦配上百年的红墙砖瓦煞是好看。只有在这个年轻的文化国度才有如此的胆识,让人赞叹之余又不禁莞尔。
253间客/套房的布置在保护老建筑原有格局的基础上,配以现代设施和软装,舒适温馨,清新典雅。酒店的套房均以墨尔本当地的旅游景点命名,是明星和政客们经常下榻的首选。
游泳池和健身房位于Winfield大楼加建的顶楼,与种满了迷迭香的屋顶花园为邻,可以眺望远处的南十字车站。
餐厅的设计手法现代,木材为主要材料,在色彩上与历史建筑相形益彰。餐厅顺应老建筑的地面高差,配合酒店的竖向流线形成错落有致的现代风格,却不墨守陈规,凸显了墨尔本当地追求自然的现代餐饮风格。菜色以澳大利亚西餐著称,神户牛排是餐厅招牌,是到访宾客必点的主菜。
与Winfield相对的Rialto二楼为艺术画廊,画廊保留建筑原砖瓦及梁柱结构,未做大规模改装,只在细部略加修补和加固。墨尔本的现代艺术一向大胆花哨而夸张,不拘一格,展出的作品无不带有浓重的当地色彩。
The predecessor of InterContinental Melbourne The Rialto was a 130yearold building called The Rialto, sitting on Collins Street, the busiest street in the heart of the city.The hotel has boldly incorporated the local graffiti art to the hotel design. The colorful graffiti on the hotel's red walls has created an unexpectedly adorable mixture, perhaps unique only to this land of youthful culture, and it certainly won us over at once.
Based on the original structure of the old building, the 253 guestrooms and suites are equipped with modern facilities and furnishings, making the stay comfortable and cosy. The hotel suites are named after Melbourne's local tourist attractions and are frequented by stars and politicians.The swimming pool and the gym are located on the top floor of the Winfield building beside the rosemaryfilled Roof Garden, overlooking the distant Southern Cross Station.
The restaurant is modernly designed and built of wood, which complements the historical building's colour tone. Due to the ground height difference of the old building, the restaurant is built in accordance with the vertical streamline style of the hotel, emphasizing Melbourne's local natural style. The menu mainly offers Australian dishes with the mustorder signature wagyu beef
Opposite Winfield on the second floor of The Rialto is the Art Gallery, where the original building's bricks and beam structure are retained, with only minor modifications made. All the artworks on display were of strong local flair, just like the typical flamboyant Melbourne art.