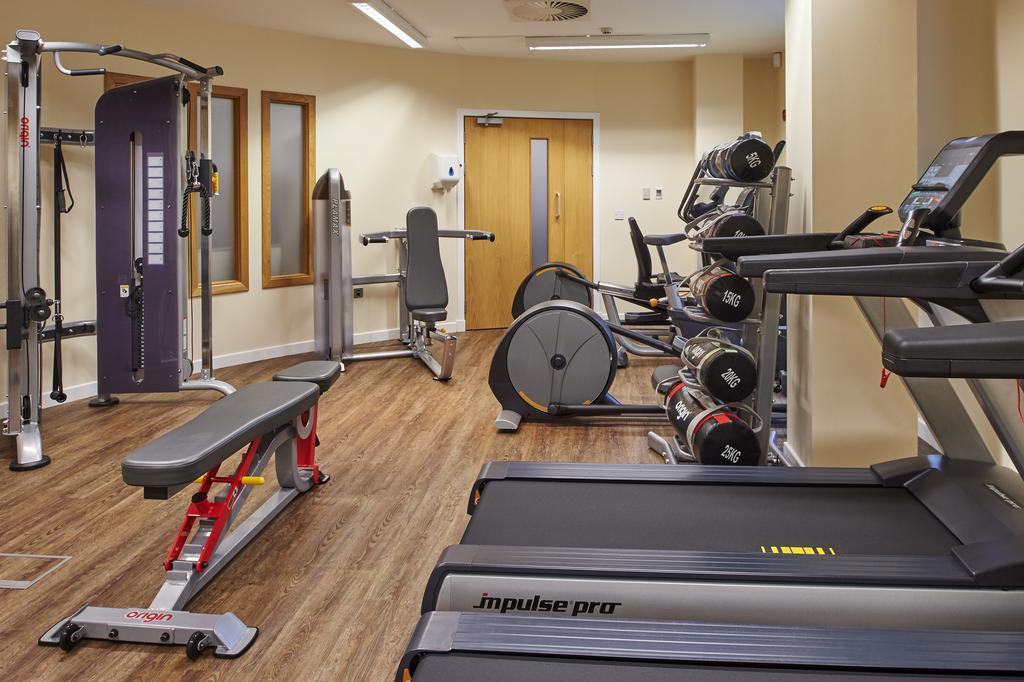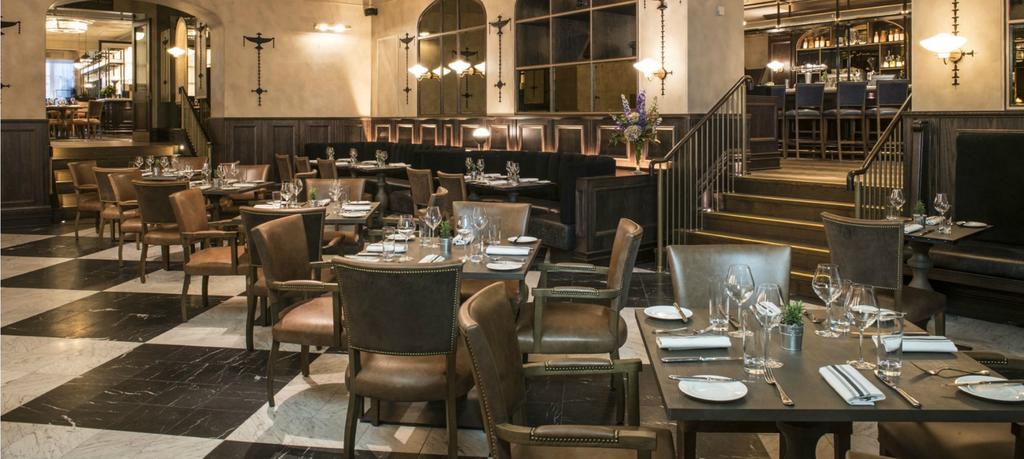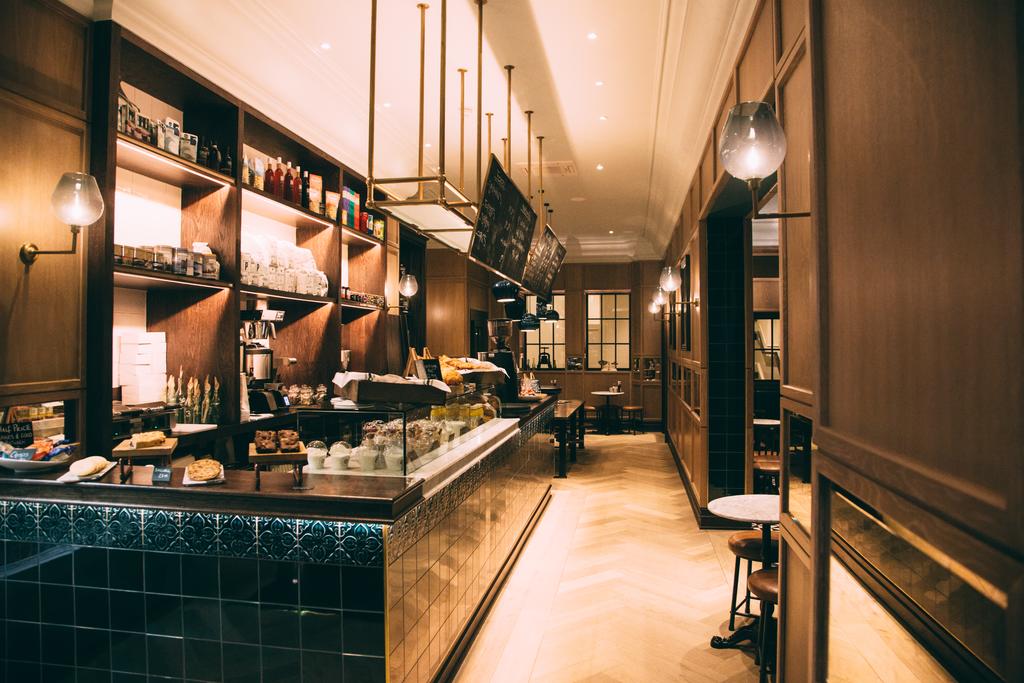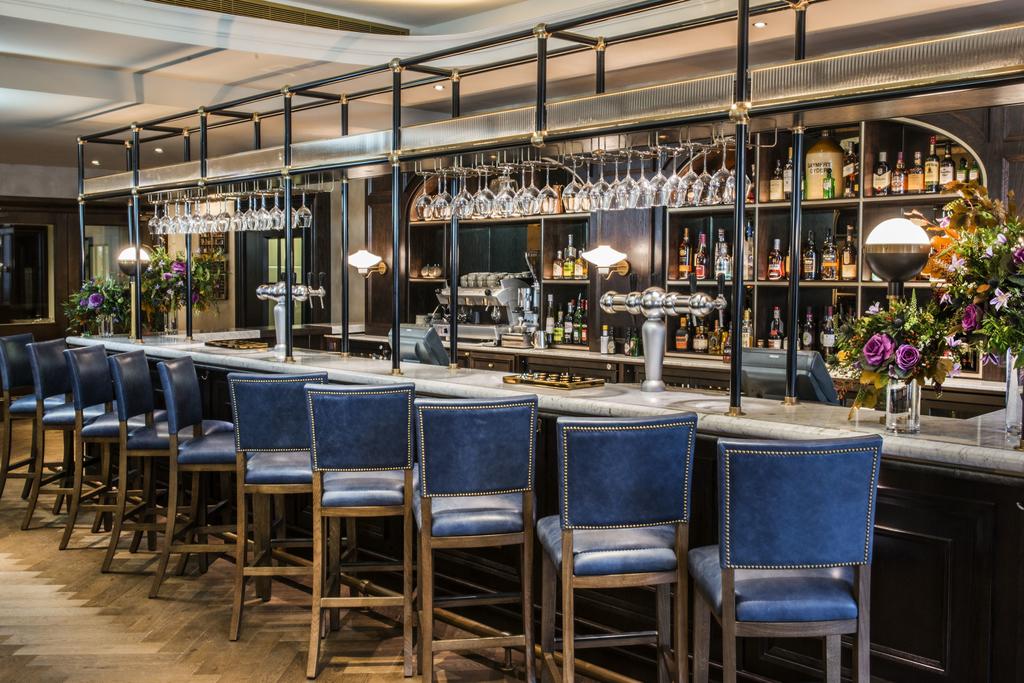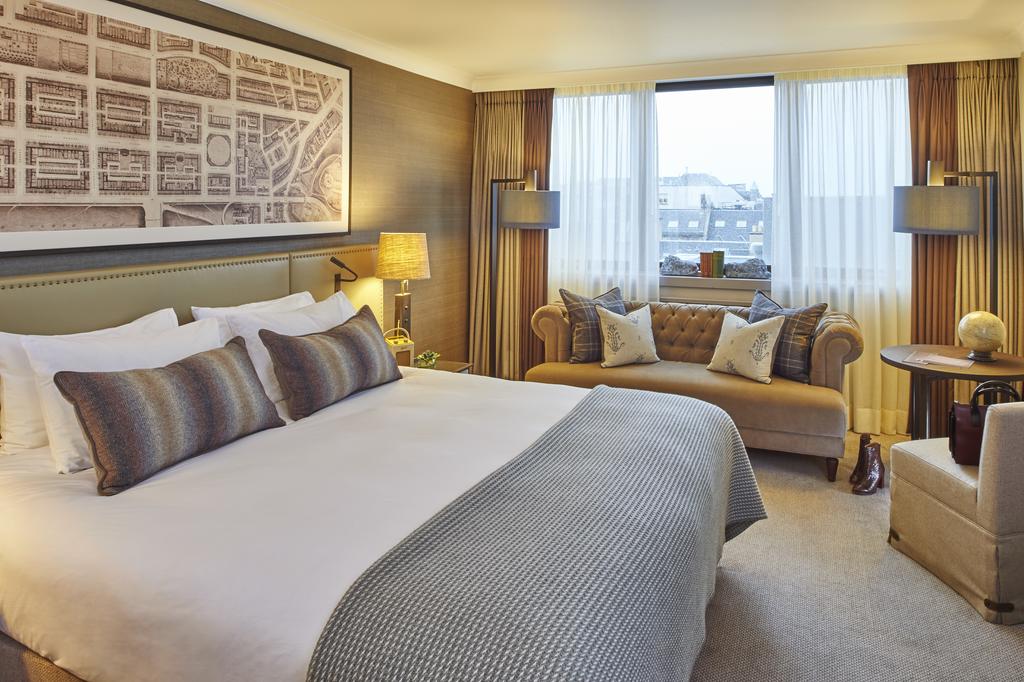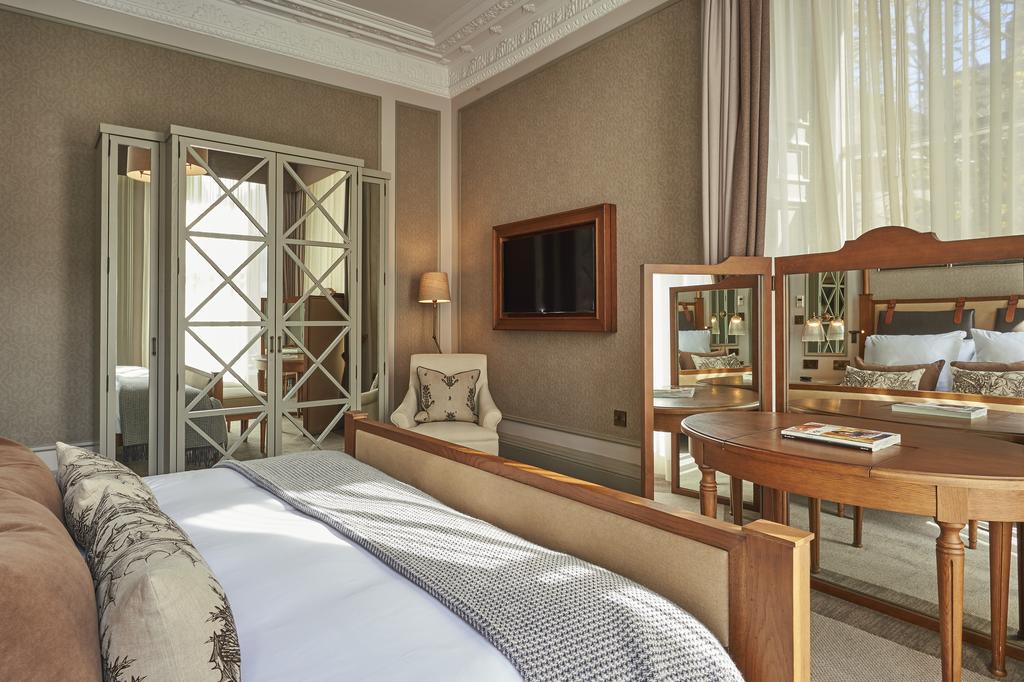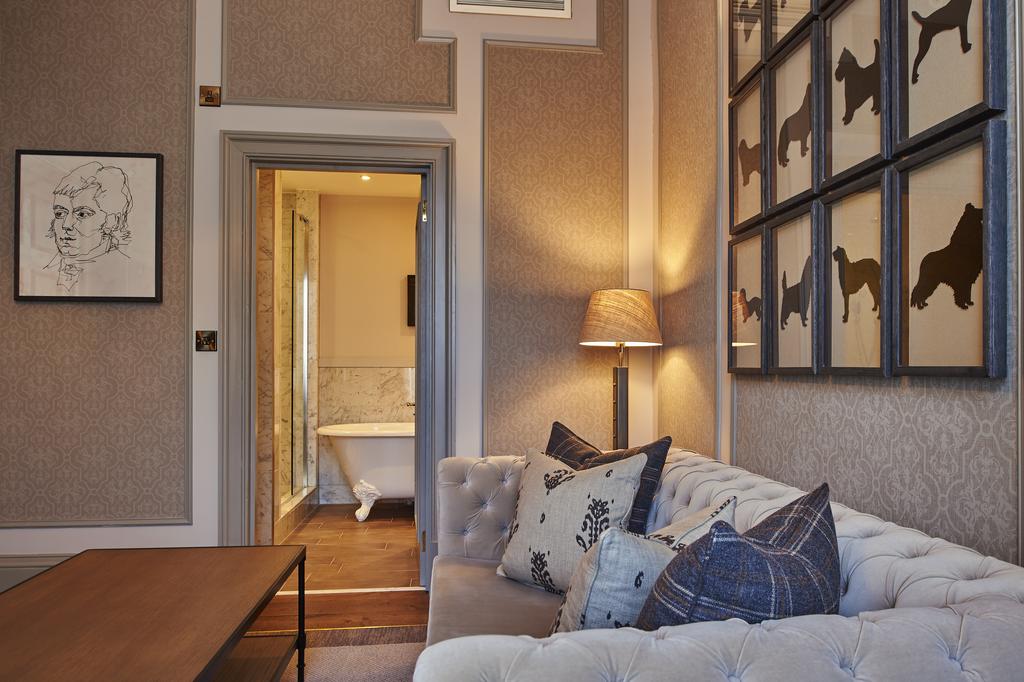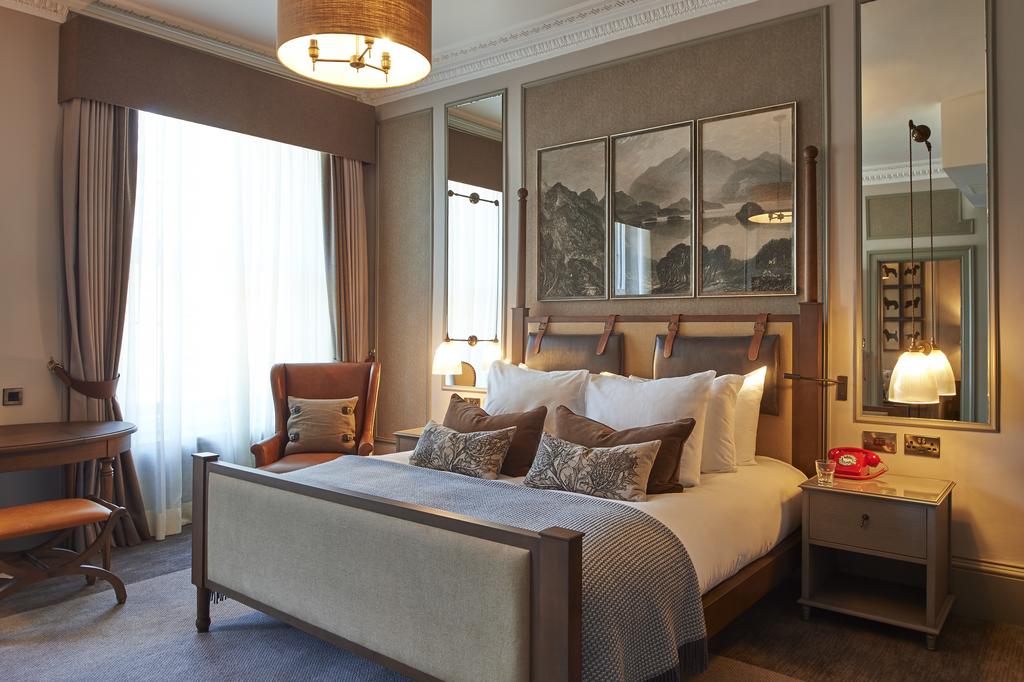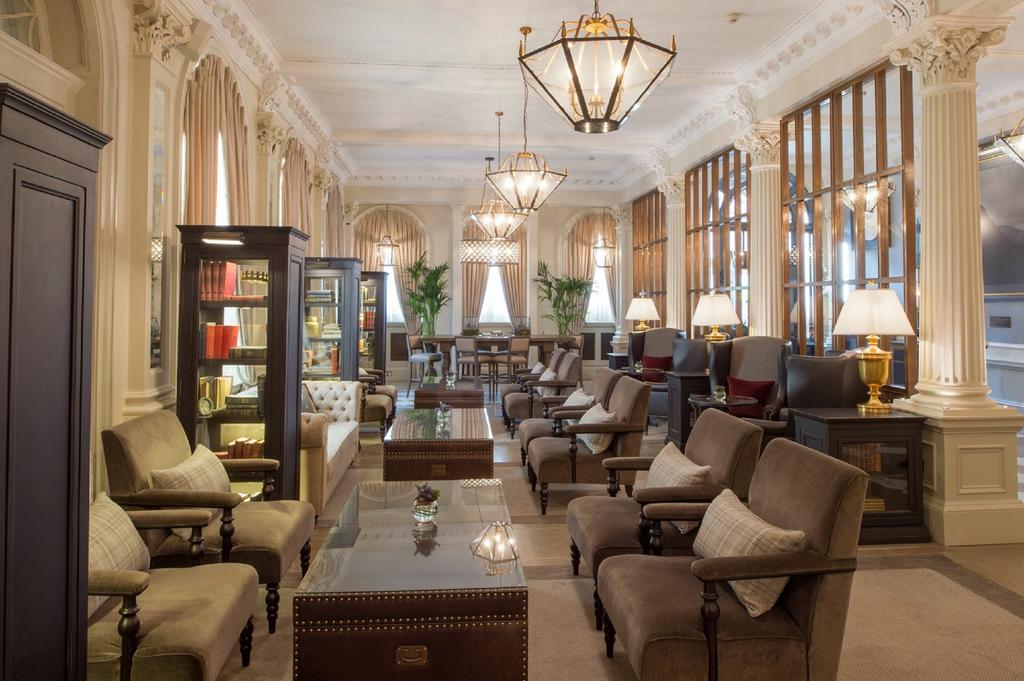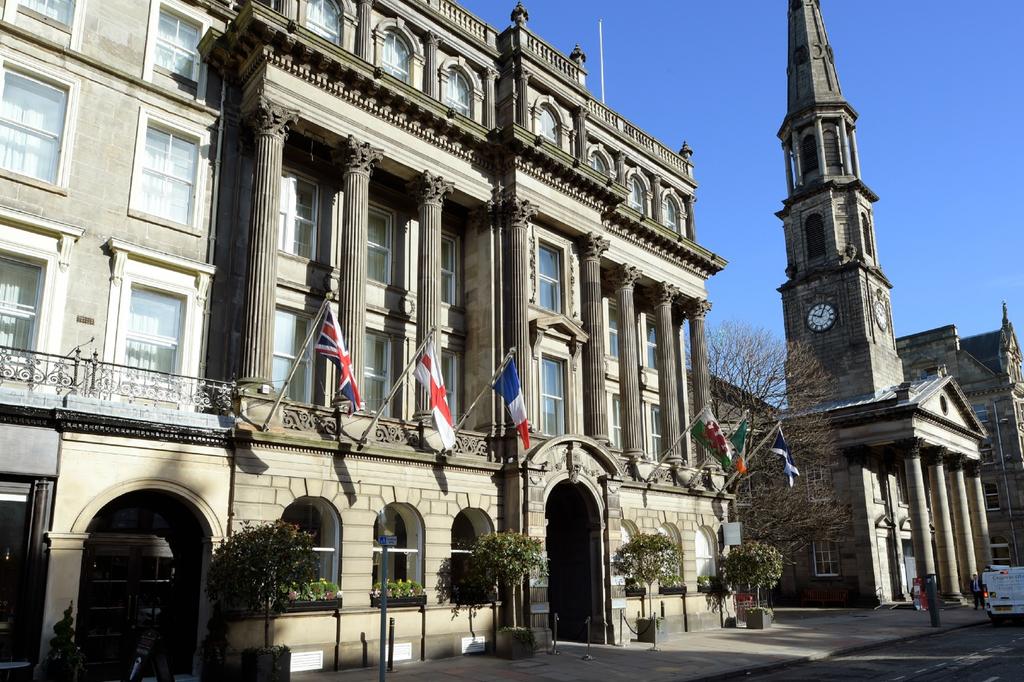 英国爱丁堡乔治街首领酒店
The Principal Edinburgh George Street England
都市度假哲学的实体书写:爱丁堡乔治街海利校长会议酒店
苏格兰首府爱丁堡,自15世纪已活跃于政治舞台;而人类在此聚居的痕迹,直可上溯至数千年前。今日的爱丁堡,是全英第二大旅游城市。不仅拥有时光积淀的名胜古迹,名列世界遗产的新旧城区,藏品建筑兼美的文化机构,金融中心钱潮与人潮激荡出的享乐浪花,更荣膺一顶诗意的桂冠"文学之都"。古今众多知名作家与作品降生于此;全球最大的国际图书节每夏聚集数十万悦读之人。图书馆与书店随处可见文学研讨活动全年无休……漫步其中,无须刻意,已熏染书香满衣。
也许唯有这样的城市里,才会有位置绝佳的五星级酒店,将自己的餐厅题名为"出版社",酒吧唤作"编辑室"。写出这风趣一笔的,恰是The
酒店所在的保护建筑,核心部分为始建于1775年的乔治式五连排屋连建筑风格称谓与街道名称,也都来自已沿袭数代的君王名讳。这里最初是本地显贵的私邸,也曾承载老牌保险集团的繁忙;开门迎客,并成为爱丁堡代表酒店之一,又已百年有余。端详其沉静庄重的外立面,恍如品读了岁月凝聚的一页雍容。
无需赘述完备的现代化设施,确保240间客房呈现五星级舒适度;俯拾皆是的优雅氛围,更有赖从整体到细节的培植。织物皮革等软装材质,与木石本相无缝衔接,仿效昔日画家的笔触用色,亦是内敛审美穿越时光的传承;高潮部分并未留白:足以容纳400人的"国王大厅",以量感十足的立柱,扬起线条繁复的飞檐,光线自玻璃穹顶倾入,泼洒在家具的金色花纹上,为饮宴婚仪等人生段落,渲染出仪式感的峰值。礼宾官腰间的格纹短裙,数枝蓟花看似随手插叙瓶中,腌渍鲑鱼被端上晚餐桌,入夜的单一麦芽威士忌……桩桩件件,埋下苏格兰记忆的伏笔。更有文艺怀旧的元素随处散落:餐厅内饰以老式打字机与名著书本,卧床边电话机旋转着拨号轮盘。若是忽然起意手书几页途中短笺,大堂已备下纯正英伦红的传统信箱,静候旅人托付。
从日复一日的轨道另起一行,循着咖啡香去推开乔治街上的那扇门吧。让爱丁堡的厚重与欢愉共同奔向你,Principal精工细作的闲适舒缓拥抱你;而惯于触手可及的都会万象,亦不会远离你。倘有字句从心头流到笔端,想要触及的第一位读者,或许不是别人,正是时空某处的另一个自己。
Urban Holiday Philosophy: The Principal Edinburgh
Edinburgh is the capital of Scotland and has been active in the political arena since the 15th century. Human settlements here can be traced thousands of years ago. Today's Edinburgh is the second largest tourist city in the UK. The city has the world heritage of the old and new city, monumental cultural institutions and an entertainment hub created by the financial center and the crowds. It has also won a poetic title "literary capital." Many ancient wellknown writers and works of art are born here; the world's largest international book festival attracts hundreds of thousands of people to come here every summer. Libraries and bookstores can be seen everywhere, literary seminars are held throughout the year ... A bookish atmosphere is present.
Principal Edinburgh。
Perhaps only in such a city, would a fivestar hotel with a very good location call its restaurant "The Printing Press Bar & Kitchen" and the bar "Burr & Co". Such is the humor of The Principal Edinburgh.
The core part of the hotel's protected buildings are the Georgian Townhouses built in 1775, and even the title of the architectural style and the name of the streets are King's names of many generations. This venue was originally a local private residence, and once belonged to a prestigious insurance group. Now it has become one of Edinburgh's iconic hundredyearold hotels and welcomes its guests. Its quiet, solemn facade speaks of grace.
The complete modernization of facilities ensures that 240 rooms deliver fivestar comfort; the allaround elegant atmosphere depends solely on the details. Fabric and leather have matched seamlessly with wood and stone materials, showing the color tone of past painters. Enough to accommodate 400 people, "King's Hall" has substantial columns that raise complex cornices, with lights coming from the glass dome and spilling on the golden pattern of the furniture, all paving roads for the wedding banquet and the peak moment of life. The concierge gentleman's kilt, branches of thistle flower in the bottle, pickled salmon served on the dinner table, the night of the single malt whisky.....all contributed to the memory of Scotland. Literary nostalgic elements are scattered everywhere: the restaurant decorated with old typewriter and classic books, bedside phone with dial wheel. If you suddenly write a short note, the traditional British red mailbox is waiting in the lobby to carry the letter off.
Leave your everyday routine, follow the coffee smell and push open the door on George Street. Let Edinburgh's history and joy come to you, let the detailed artwork of The Principal Edinburgh embrace you; and you won't be far from all the urban scenes. When the words flow from the heart to the pen, perhaps the first reader you hope to get to will be no one else but yourself in another dimension.