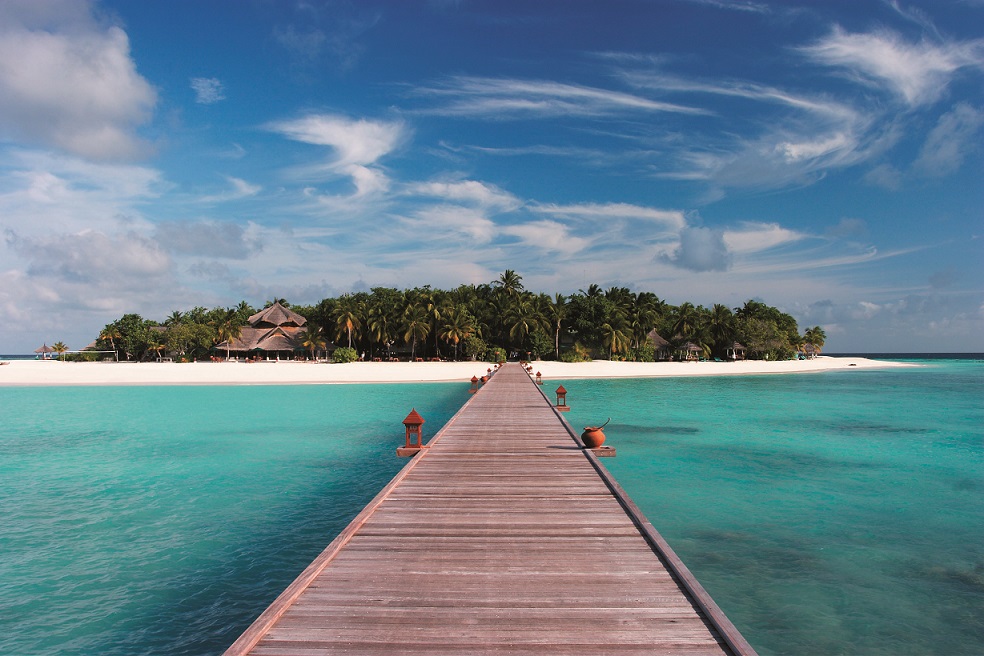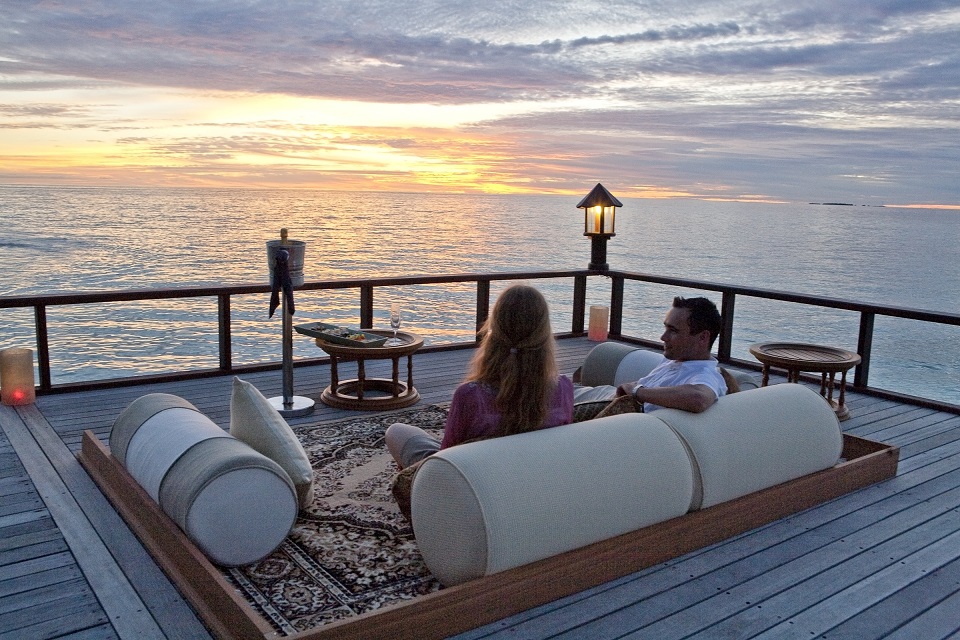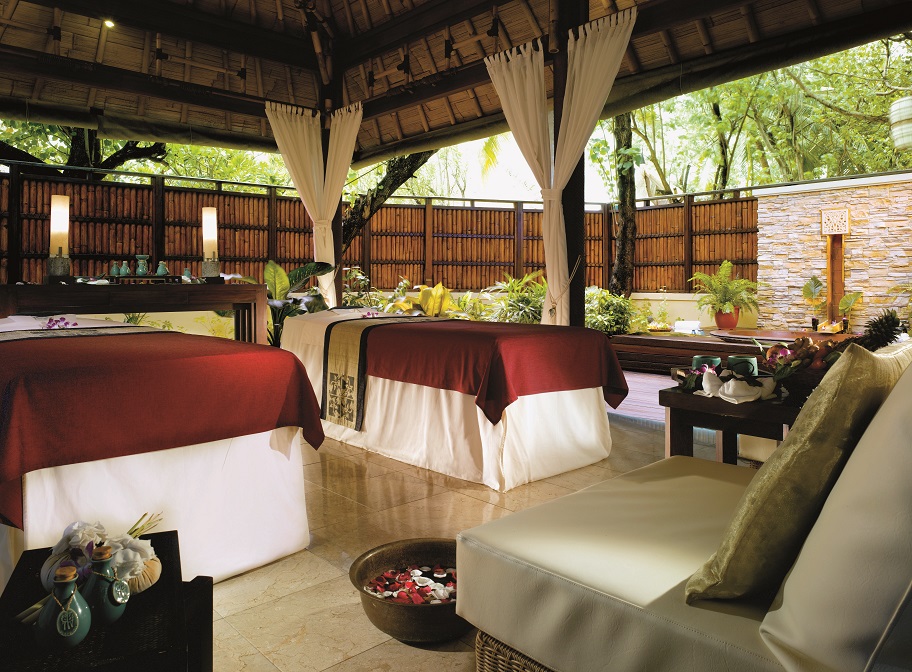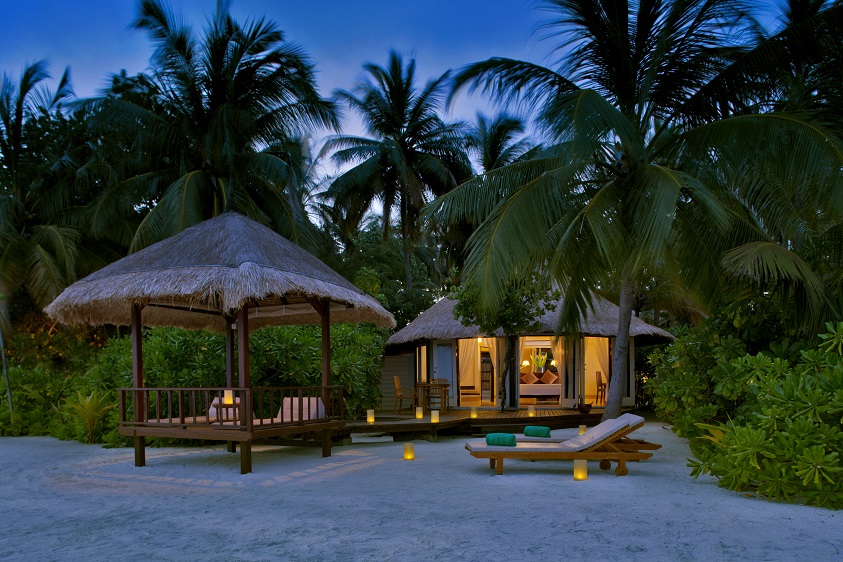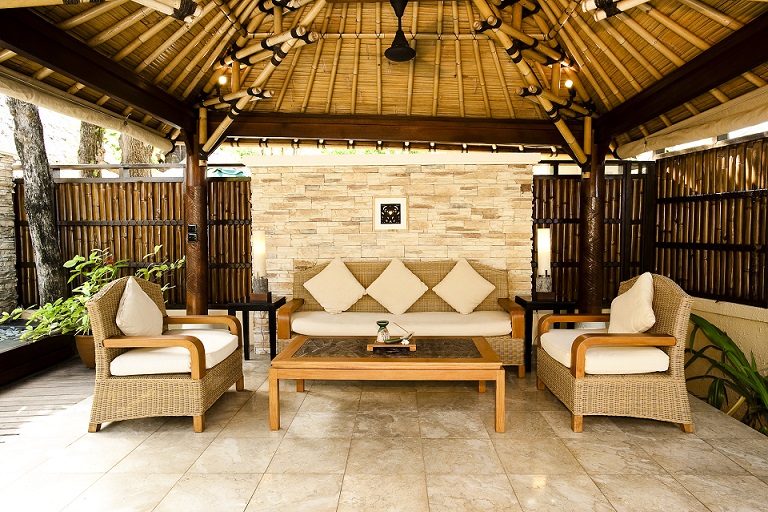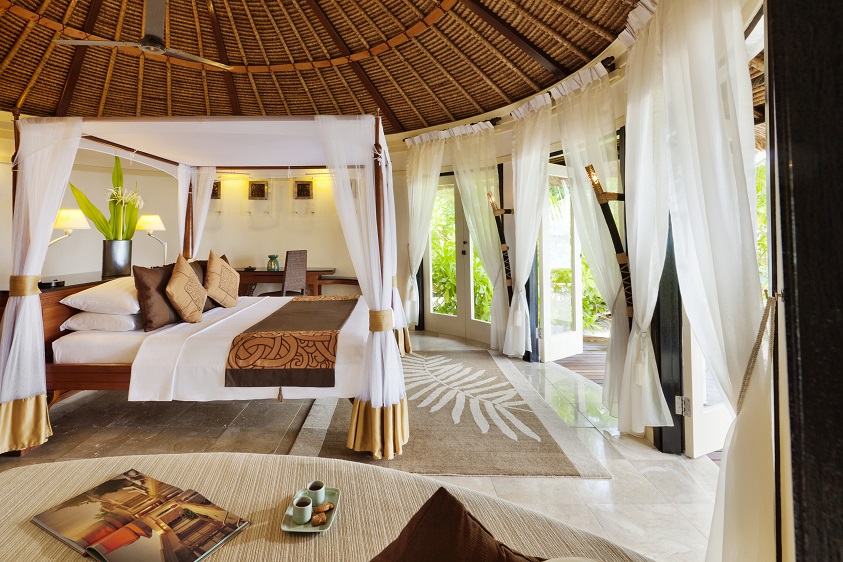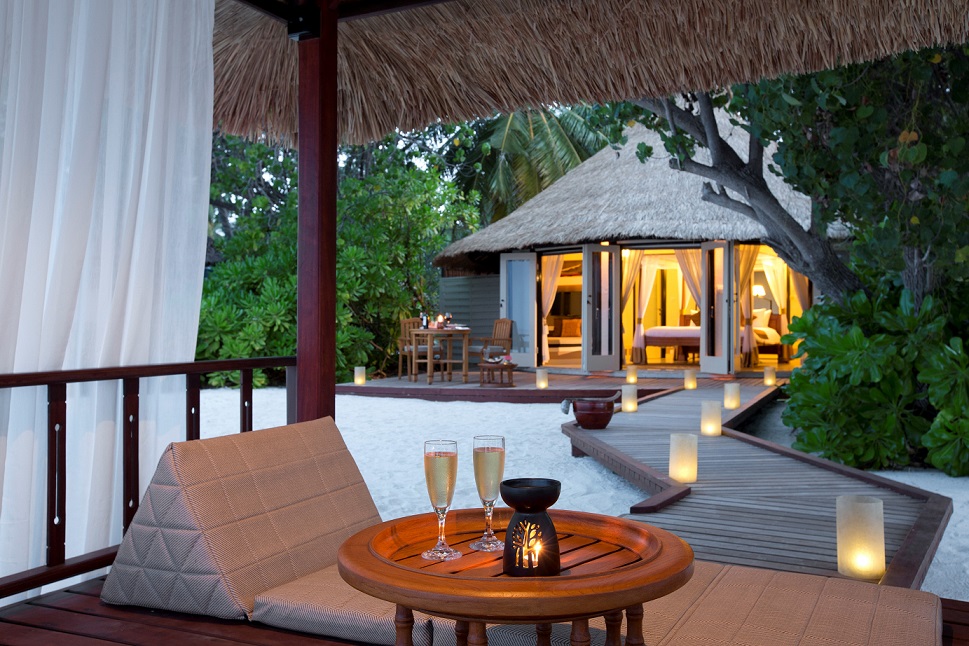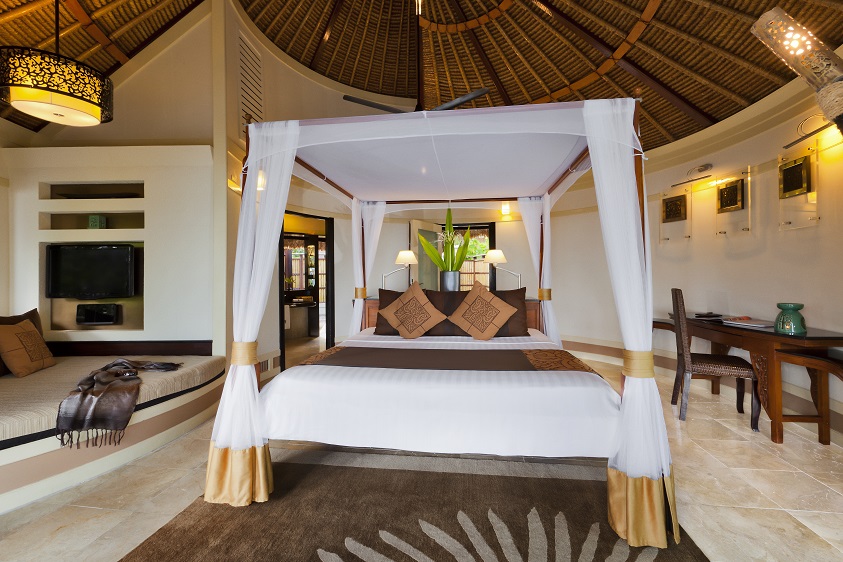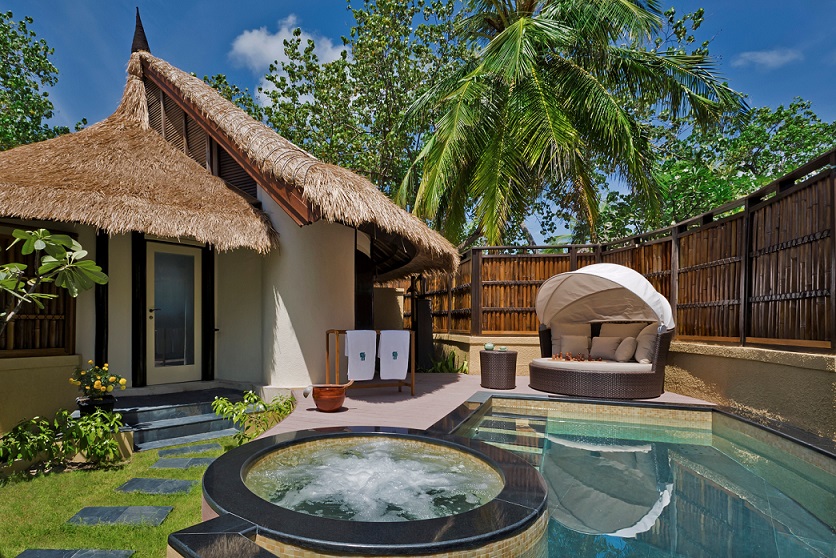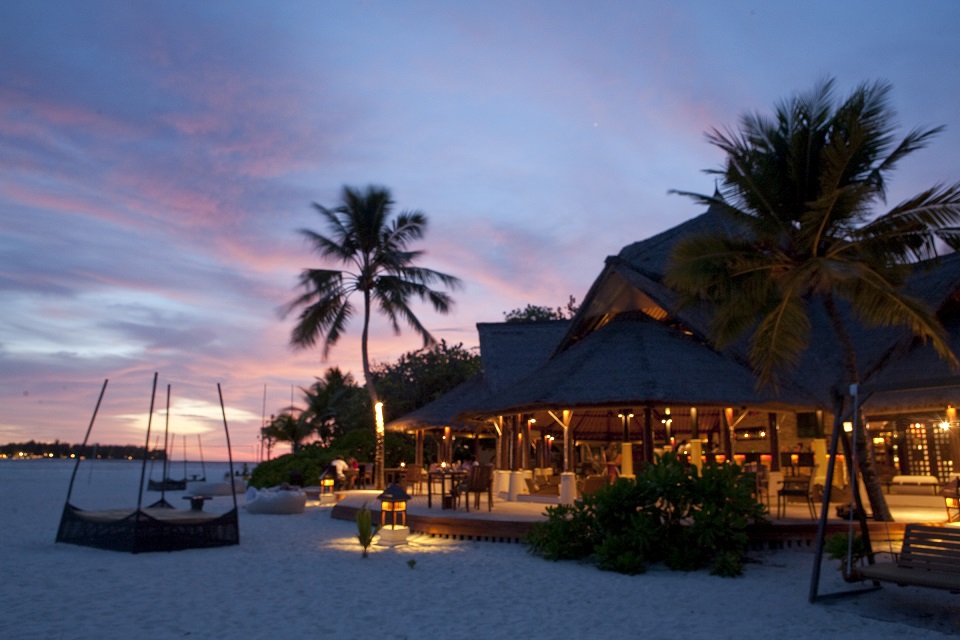 马尔代夫悦榕庄瓦宾法鲁岛
Banyan Tree Vabbinfaru, Maldives
悦榕悦椿 浪漫的马尔代夫双岛游
瓦宾法鲁悦榕庄和伊瑚鲁悦椿度假村作为马累北环礁上的姊妹岛,一个是以浪漫著称的蜜月圣地,一个拥有绝佳的浮潜体验,同属悦榕集团的双岛之间由每两小时一班船程仅需5分钟的免费渡轮相联,成为在马尔代夫跳岛游的不二之选。
在当地语言中,瓦宾法鲁 (Vabbinfaru) 是珊瑚礁环绕的圆形岛屿之意。在这片绿树成荫白沙环绕的恬静岛屿,仅有的48幢沙滩别墅面积达110平米,为客人带来极致奢华而私密的享受。天然建材的广泛运用和融合当地文化的优雅设计营造出轻松浪漫的氛围,正是悦榕品牌的标志风格。
房间内的木质家具质感十足,卧室内的特大柚木四柱床搭配雪白的床帐和精美床品,一股浓郁的温婉之感让人沉醉,格外适合情侣度蜜月的旅行。私家花园中的泳池和户外按摩池由竹子制的院墙遮挡,营造一方私密专属的小天地,也可沿着木质矮栈桥漫步至海边的私人凉亭,悠然眺望洁白的沙滩和宁静的海面。瓦宾法鲁岛上的植物生长得十分茂盛,白天带来阴凉,入夜后空气中尽是海风混合着植物香味的醉人气息,在这栋宽敞的沙滩别墅中悠然度过一天,尽是甜蜜美好的度假时光。
入住酒店的客人可免费参观研究中心,里面的海龟孵化地根据月份的不同将海龟卵分成不同的区域孵化,孵化后的幼龟先在网子围住的海边适应海洋后再野放。魟鱼俗称魔鬼鱼却很温顺,每天下午5点都会在岛上的海滩举办魟鱼喂食秀,已经熟络的魟鱼毫不怕人,在浅滩中和客人们一起嬉戏,成为在马尔代夫既独一无二又不容错过的有趣体验。
伊瑚鲁悦椿度假村以超高的性价比赢得客人的钟爱,酒店仅有的45幢沙滩别墅分为57平米的海滩别墅68平米的海滩按摩泳池别墅两种房型,绿色橙色黄色等亮丽的色彩将房间装饰得时尚现代,青春飞扬。客人可以全天候泡在私密性极佳的室外按摩泳池内,让丰富的泡沫浸透全身,抬头便是蓝天和椰子树,入夜后更能看到星星布满天空。
同瓦宾法鲁悦榕庄一样,伊瑚鲁悦椿度假村拥有得天独厚的自然条件美轮美奂的珊瑚礁和绝佳的浮潜体验。瓦宾法鲁岛的海洋研究中心和魔鬼鱼喂食已经足够惊艳,而在伊瑚鲁岛可以来上一回沉船探险。
Banyan Tree Vabbinfaru & Angsana Ihuru, Romantic twinisland holiday in the Maldives
Banyan Tree Vabbinfaru & Angsana Ihuru are the two sister islands on the North Male atoll, one is the honeymoon haven, the other the excellent diving center. They both belong to Banyan Tree group, and there are free shuttle ferries connecting the two islands, operating at every two hours and taking only five minutes to get to each island. And so this is the best choice for doing island hopping in the Maldives.
In local dialect, Vabbinfaru means "the circular island surrounded by coral reef". On this quiet island, there are only 48 Beachfront Villas, each sized at 110 m², offering extreme luxurious and private enjoyment. The use of natural materials and the elegant design inspired by local cultures have created a cozy and romantic vibe, signature of the Banyan Tree Hotels & Resorts brand.
The rooms are decorated with quality wooden furnitures, signature teakwood fourposter bed matched with white sheets and amenities, a perfect setting for couples in their honeymoons. The pool and outdoor Jacuzzi in the private garden are fenced with bamboo walls, creating a private and exclusive corner. One may also amble along towards the private pavilion by the seaside, and enjoy the seascape. The plantations on the island is lush, providing shadows by the daytime, and sending intoxicating fragrances mixed with seabreeze when the night falls. Holiday time here can only be sweetness and beauty and nothing more.
Staying guests can visit the research center for free. In the hatching habitat of the sea turtle, the sea turtle eggs are divided to hatch in different areas according to different months. The hatched baby turtles would first live inside the fenced area by the beach, then they will go into the ocean once they have acclimatized. Stingray, so called devil fish, is actually very gentle. Every day at 5 PM, the hotel would host a stingray feeding show by the seaside. The stingray plays with the guests in the shallow bay, and does not seem the least afraid of human. This has become the most unique experience that is not to be missed.
Angsana Ihuru is dearly loved for its ultra high quality price ratio. The hotel has 45 beachfront villas, which are divided between 57 m² beachfront villas and 68 m² beachfront jet pool villas. The interiors are decorated with bright colors like green, orange and yellow, giving a modern and youthful feel. The guests can stay in the outdoor Jacuzzi pool all day long with excellent privacy. Raise your head to appreciate the blue sky and coconut trees, and when the night falls, the starry sky awaits you.
Like Banyan Tree Vabbinfaru, Angsana Ihuru has perfect natural resources, beautiful coral reef and excellent diving spots. If you're still amazed by the Marine Conservation Lab and stingray feeding on the Banyan tree Vabbinfaru, you might want to take a shipwreck trip in Angsana Ihuru.